One last Thanksgiving recipe for ya!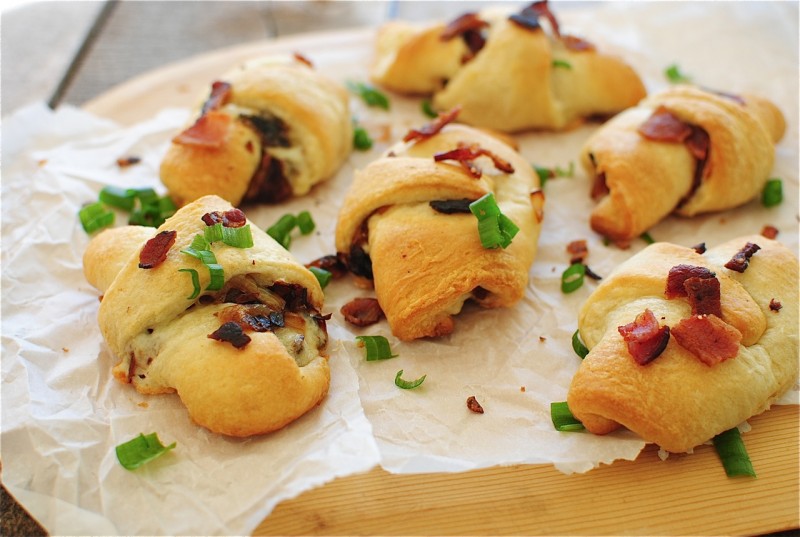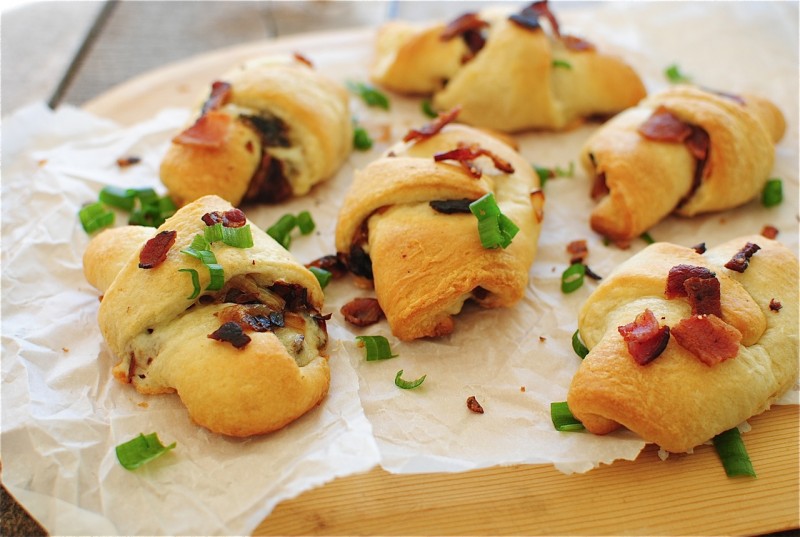 I act like I've been posting all these festive recipes lately, when in fact, I've only posted one, the Bacon-Wrapped Stuffing Bites. Which are insane. And I hope you try them tomorrow or next week or now.
But these ROLLS. Oh gosh. Just imagine your appetizer table with these on it. We've got caramelized onions, bacon and HAVARTI cheese all rolled up in some crescents. Dear Lord you must.
This is the first year ever ever EVER that Aaron and I are staying put. I can't travel "IN MY CONDITION" and we're not hosting anyone. Honestly, I can't wait. We're going to find some trashy buffet, stay in our grubbies, and decorate the house for Christmas while watching awful movies and keeping the fire blazin'. I might not even brush my teeth.
Just kidding I am totally going to brush my teeth.
Maybe.
What are you doing? Going anywhere? Hosting a gaggle? Brushing your teeth? . . . Overachiever.
Have a waaaaawnderful Thanksgiving Daaaaay, errrr'berdy!
Cheesy Bacon and Caramelized Onion Rolls for your belly.