It's snow day #2 around herrr!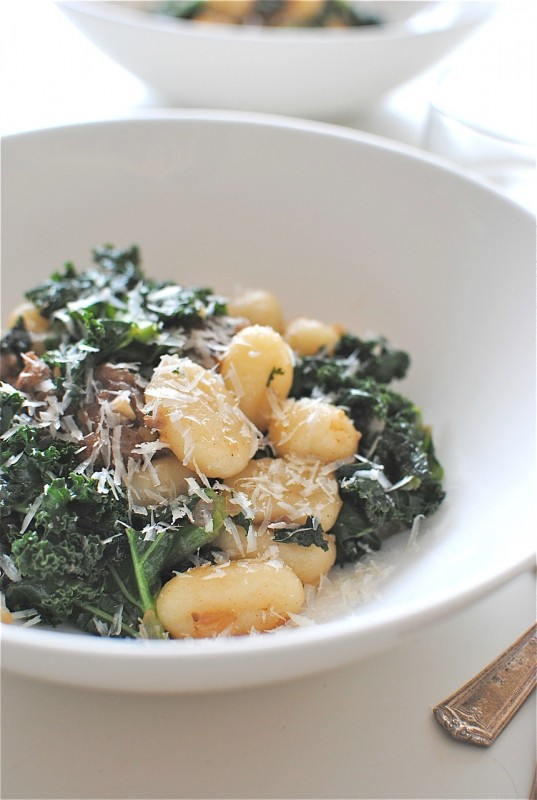 Which doesn't really change much for me and my normal routine, other than the addition of nauseated gripes from my husband's "work station" at the kitchen table as he witnesses me Huluing missed episodes of The Carrie Diaries and The Mindy Project. It's like, look chachi, no one asked you to stay home and watch me take my naps and watch my shows and scratch my armpits, mmmyoookay?
Alright fine, I had a complete panic attack at the first snowflake and begged and whined and freaked and begged and whined and freaked for him to stay home. Hello, we got 17 feet after all. And I'm not about to shovel our driveway. I have The Carrie Diaries to watch, 'memba? . . . and Reality Bites and Clueless.
WHAT. It's snow day requirements.
Also, I've been experimenting around with a braided top-knot lately. As in, make a ponytail, braid the tail, and tuck it up under everything. My findings thus far have left me emotionally confused, pretty much verging on punch-drunk. But I'll keep you posted on any new developments in that arena. Either that or you'll see me at self esteem camp this summer. Spring. Next week, whatever.
While I still have you, (do I still have you? I don't still have you, do I?) I'm thinking we should probably go ahead and drop what we're doing and spend about 15 hours face down in this gnocchi with kale and sausage. Need convincing? ALLOW ME.
a) There's white wine, crushed red pepper and lots of garlic in it. Jeah.
b) It's pre-made gnocchi which means, hi, more time for My Best Friend's Wedding.
c) Italian Sausage. Crumbled and browned and spicy and sweet (I added all-spice because it reminded me of this amazing sausage that we ate in Seattle last summer and it made my heart do the Cha Cha.)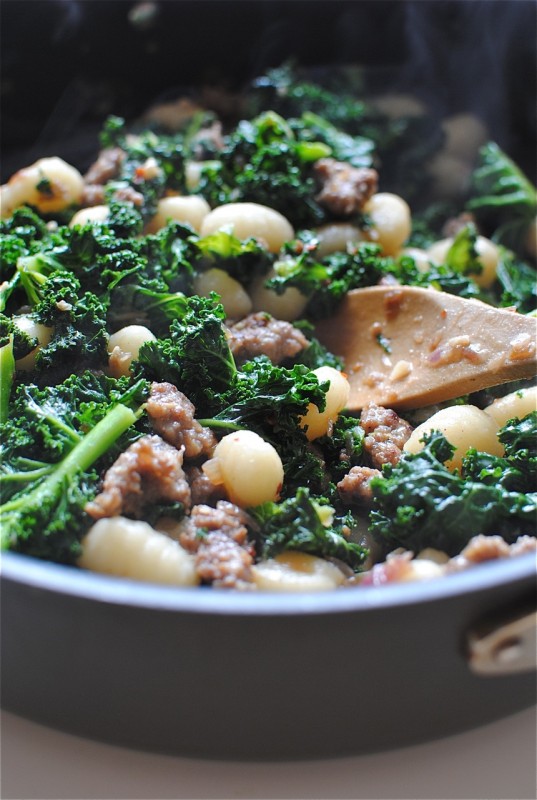 Takes less than 30 minutes to make. Even less than 20! Even less than 10! Even less than 1!! Just kidding, it takes around 20 minutes.
This is so ridiculously good it almost makes me forget about my janktown braided top-knot.
Almost.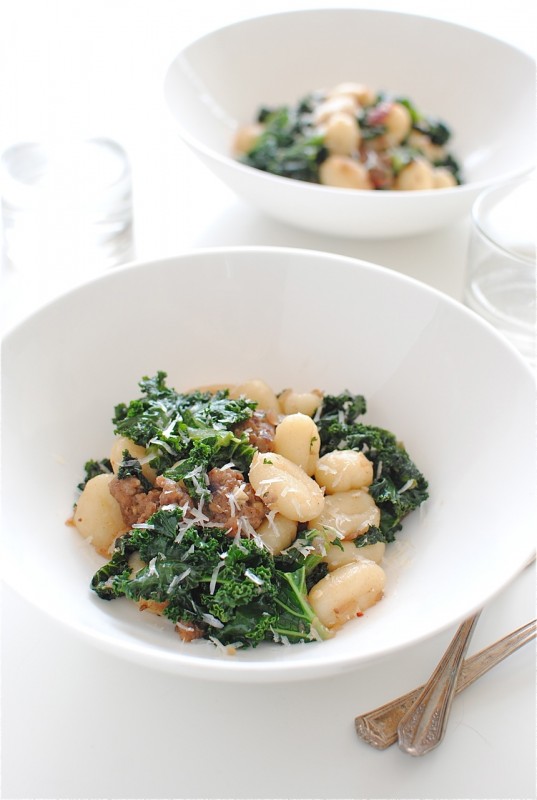 Help yo'self!
Gnocchi with Sausage and Kale:
What it took for 4:
* 1 (17.6 oz) package gnocchi (or homemade if you want!)
* 1 tsp extra-virgin olive oil
* 1/2 red onion, diced
* 4 cloves garlic, minced
* 2 Italian sausages, casings removed and crumbled with your hands
* 1/2 tsp all-spice (this will yield a sweet flavor, so leave it out if you want straight savory)
* 1 pinch crushed red pepper
* 1/4 cup white wine (or vermouth. or broth)
* 10 cups roughly chopped kale
* coarse salt and freshly ground pepper
* 1/4th cup parmesan cheese, plus more for garnish
Heat the oil in a large skillet over medium-high. Add the onions and sauté until they start to soften, 4 minutes. Add the sausage and all-spice; continue to sauté until the sausage is browned all over, another 5 minutes. Add the garlic and sauté one more minute.
Add the kale and wine. Season with a pinch of salt and pepper. Toss until the kale has wilted and is bright green and gawg. If you need to use a lid to quickly wilt, that's fine.
In the meantime, cook the gnocchi in boiling water until al dente, like 3 minutes. Drain and reserve 1/3 cup pasta water. Add the gnocchi to the sausage and kale mixture; toss to combine. Add enough pasta water to create a thin sauce.
Off the heat, add the cheese, and maybe another drizzle of oil. Okay taste it. Need anything? Salt? Pepper? Your face in it?
Serve garnished with more cheese!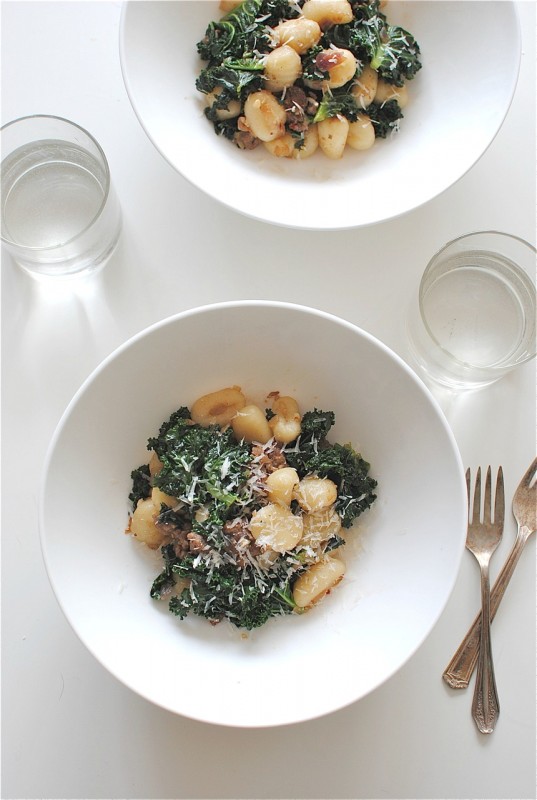 What if I tried braided pig tails!?