Jar in the face!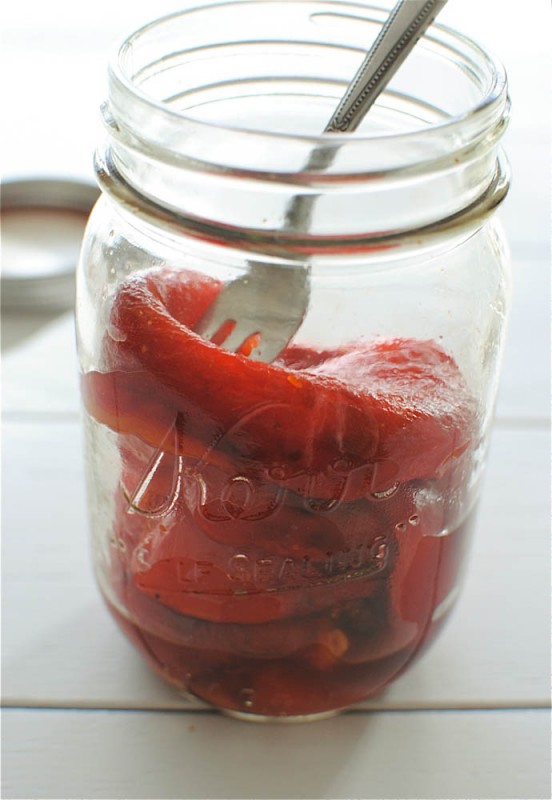 I cannot begin to describe how much snow we're getting right now. It's like I'm stuck inside Santa Claus's beard. Lost in a maze of copy paper. Tangled in a never ending plush white bathrobe. A FLEA ON A FOUR HUNDRED BILLION SQUARE FOOT PERSIAN CAT. It's CTTTC. Which stands for "cray to the totes cray." I just made that up.
Actually, I'm embarrassed about that and unmaking it up right now. Erase it from your memory. Gone forever. Thank you.
We really are getting a lot of snow right now though.
My eyes don't know what to do.
But my mouth does, hoooooooolla.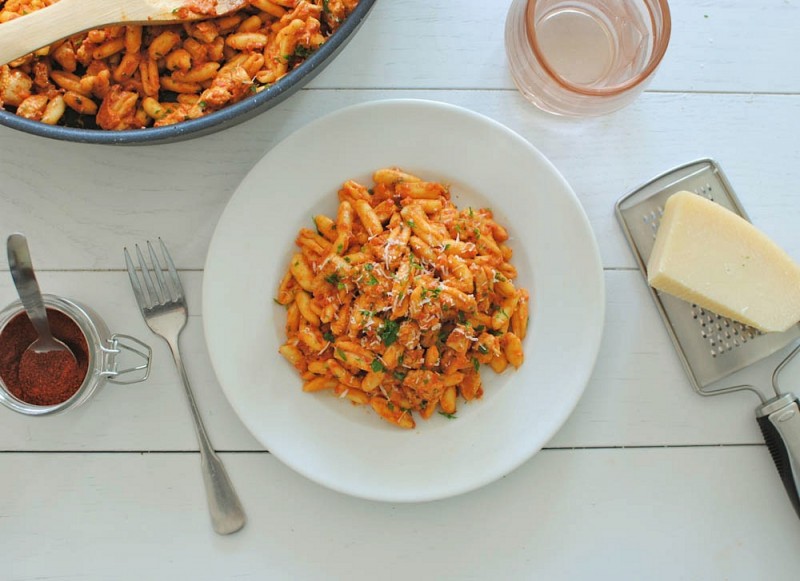 This is a little too much for you right now, isn't it? Tell you what, while I figure out how to get my pup to go potty outside without acting like I'm lowering her into a shark tank, I'll leave you with a couple of things.
First, a little how-to on roasting your own red peppers! I mean, I know you already know how, but this way you get to see an awkward hand shot. Yay?
And then, a little Cavatelli with Chicken AND the Roasted Red Pepper Sauce. Oh manohmanohman. Have you tried cavatelli? Let me just cavatell you (sorry), it's insane. Little flaps of pasta. Not flaps. What would you call it? Little purses? No…half tubes? Sort of. Foldies? Okay that's just weird. Doesn't matter. Just make it appear in your mouth.
This snow is freaking out my miiiiieeeeennnnndddd.