Twas the night before Thanksgiving when all through the mouths
Salivation began pooling, eager to fill up the south.
The turkey was brining in the fridge with care.
In hopes that all family members, weirdos included, soon would be there.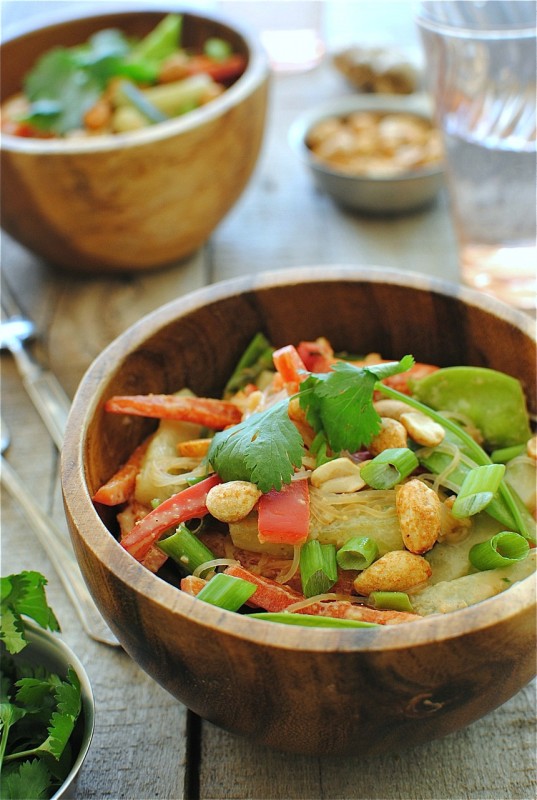 The stomach was nestled all snug in its space.
Getting rest for what was about to take place.
When down in the kitchen there arose such a clatter.
I sprang from the bed to see what was the matter.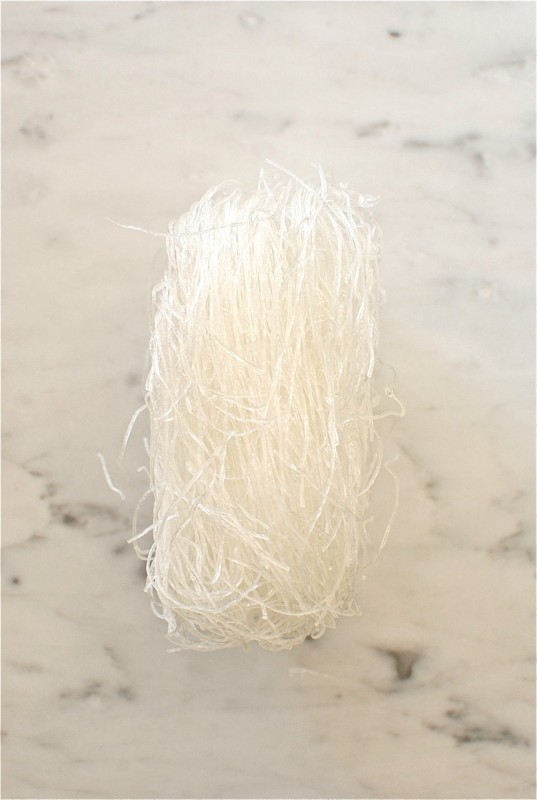 Away to the stairs, I spilled my red wine.
Ignored it because let's be honest, this ain't the first time.
When, on what did my wondering eyes transfix,
But two bundles of vermicelli noodles and three tiny piles of vegetable sticks.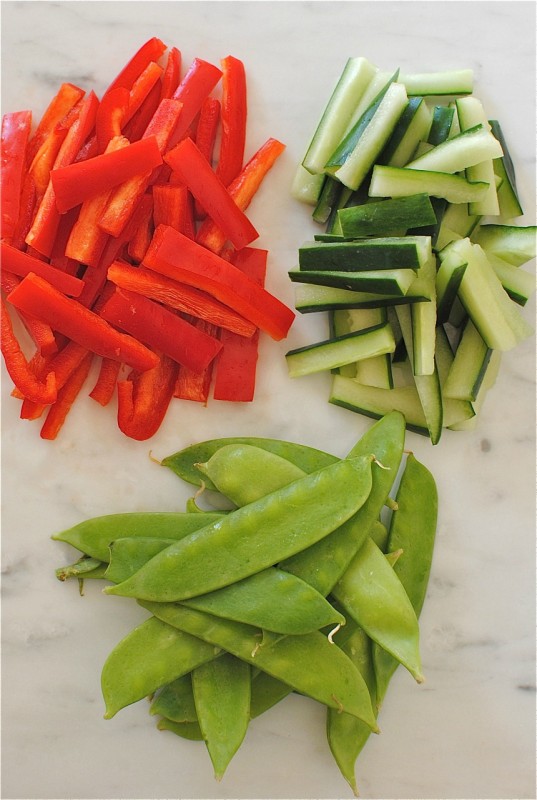 "Now Peanuts!, now Soy Sauce!, now Scallions and Ginger!
On Vinegar!, on Cilantro!, on Sugar and Cucumber!
To the top of the pot! To the top of the bowls!
Now eat this, eat this, eat it all!"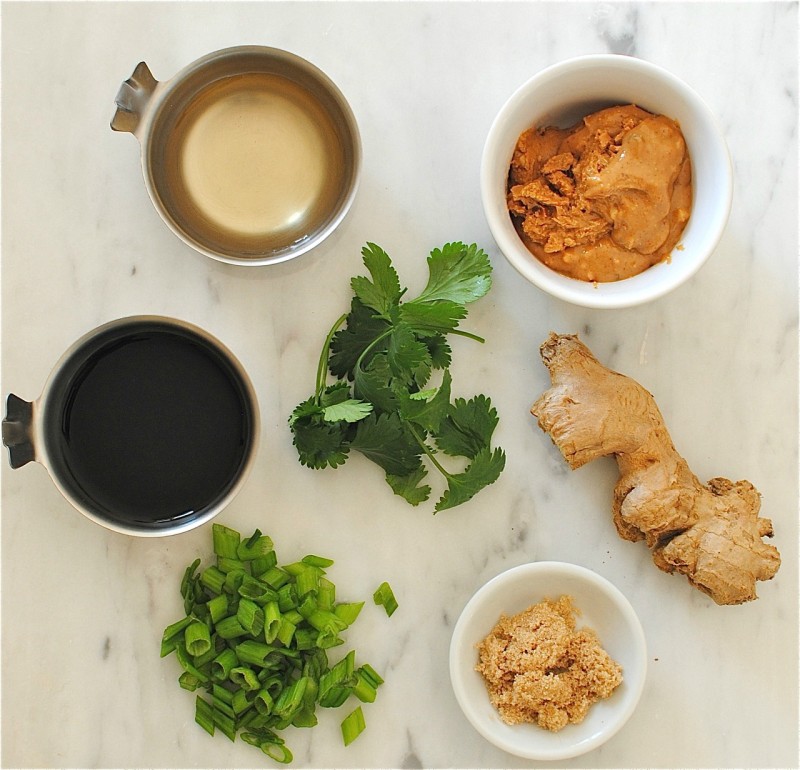 "What the *@#$," I gasped as my glass fell to the floor.
"Who the *#$% are you, and how did you get through the door?"
He spoke not a word, but continued his work.
Arranging bowls of noodles, complete with an obvious smirk.
"Should you grow tired of turkey, gravy, potatoes or bread," he said,
"Eat this peanut noodle bowl with vegetables instead!"
And just like that, he vanished from sight.
And I'm still trying to figure out how he got his teeth so white.
Peanut Noodles with Vegetables:
(inspired by Real Simple)
What it took for 2:
* 2 bundles vermicelli noodles
* 1 red pepper, sliced into little 2-inch sticks
* 1/2 cucumber, seeds scooped and discarded, then cut into 2-inch sticks
* 1 cup snow peas
*1/2 cup creamy (or crunchy) peanut butter
* 2 Tbs. soy sauce
* 2 Tbs. rice vinegar
* 1 Tbs. brown sugar
* 1 tsp freshly minced ginger root
* 2 Tbs. sliced scallions
* 1/4 cup fresh cilantro for garnish
* 2 Tbs. peanuts
Boil the vermicelli noodles until al dente, about 3 minutes. Drain and return to pot.
In the meantime, combine the peanut butter, soy sauce, rice vinegar, brown sugar, ginger and about 1/2 cup water in a food processor. Blitz until smooth. It might feel a little thin, which is okay, because you once you mix everything together, it's awesome. That was a strange sentence.
To the noodle pot, add the veggies, scallions and the peanut sauce. Toss to combine everything.
Serve topped with fresh cilantro and peanuts!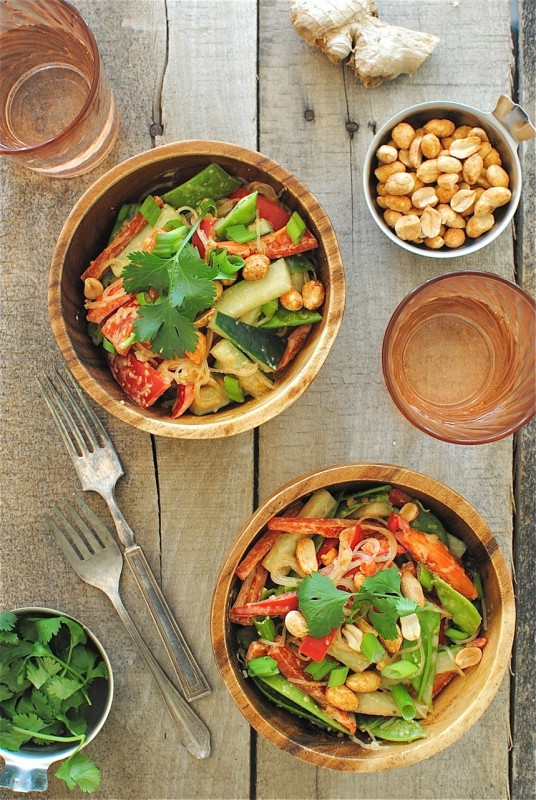 Haaaaaappy Thanksgiving, you guys! I'll be back Monday because my brain hurts and I need a little blog break or else I might lose it.
See you on the Instagrams!