Let's face it. You totally have your Thanksgiving meal all planned out.
Signed, sealed, delivered.
Hook, line and sinker. (wait, what?)
Rollin' with the homies. (what does that  . . . what?)
Skip to my Lou. (I'm sorry, who's Lou?)
Cuz I'm bad. (no, no you're not.)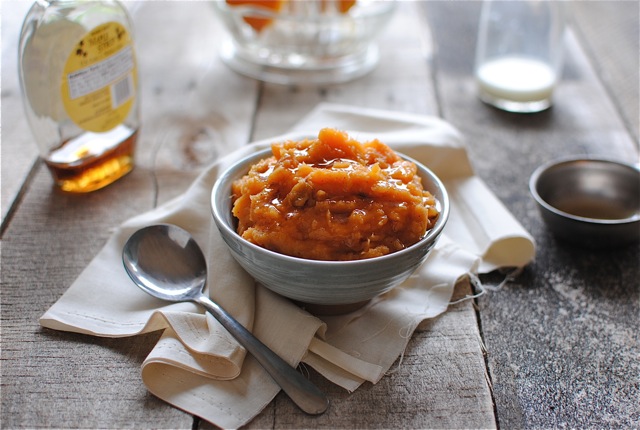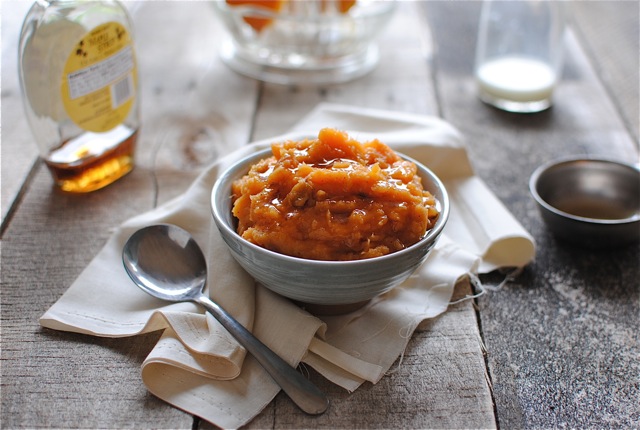 Buuuut just in case you don't, and your armpits haven't stopped raining since last week, I have two leetle seemple side deeshes to show yew.
Just check it:
A) The above sweet potato mash – child's play. It basically mashes itself and hops on the table while you take care of more important tasks like refilling your Bloody Mary.
B) The below slow cooker creamed corn – hi, thanks, drive through. It's SLOW COOKER. Dump that mess in, and get back to more crucial chores of the hour, like throwing back another mimosa.
Priorities.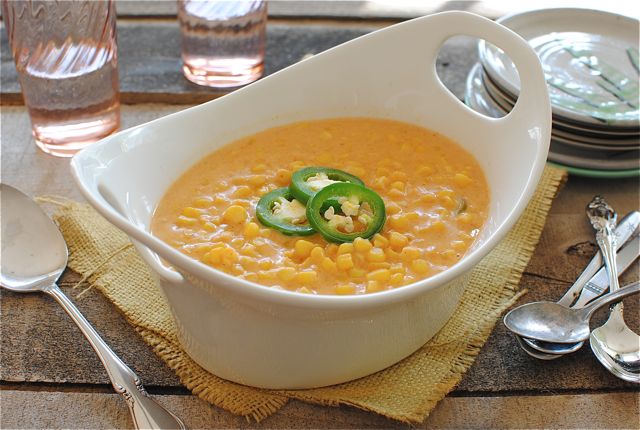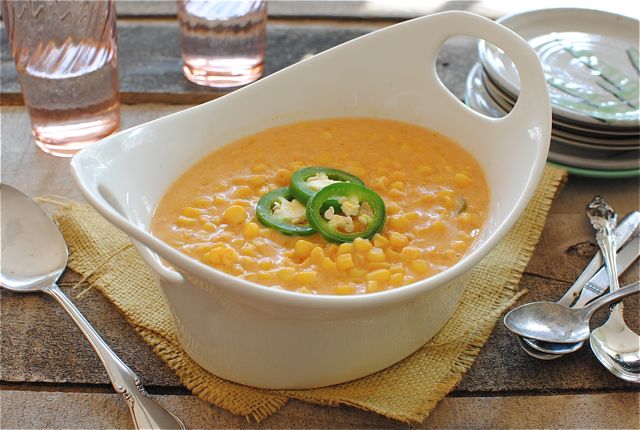 Okie doke, turkeys – here's the recipe for the Maple-Orange Mashed Sweet Pertaters!
Aaaaand here's your Slow Cooker Creamed Corn.
Gobble up!