Rock-a-bye-baby.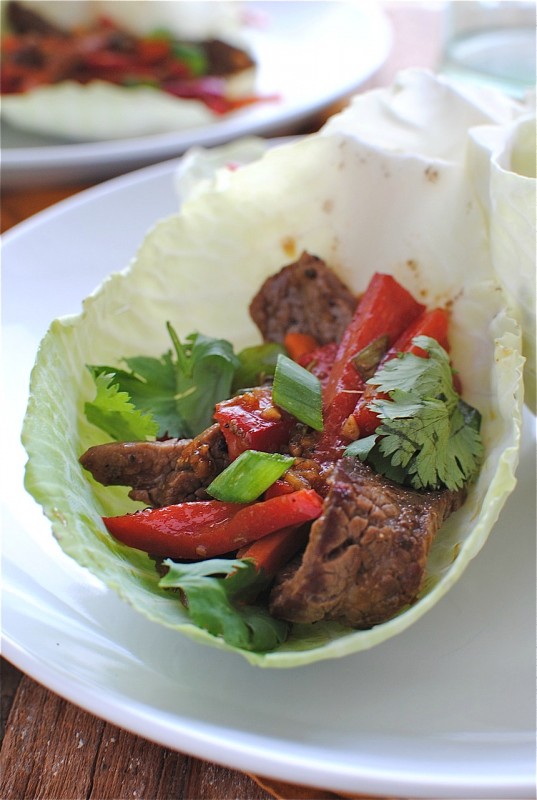 So I'm trying to get more into Asiany foods. Like, more more. So much more in fact, yesterday I drove all around the city for HOUUUURS (okay, down the street for 15 minutes) to find this SPECIFIC kind of fish sauce, or else I'd combust into flames, thus causing my ashes to blow away in the afternoon breezes, which would probably be a slight vision hazard to those in the vicinity if you really stop and think about it.
Good thing I found the sauce. Oh I found it alright. A 55 gallon tank of it. So you better bet your bottom dollar I'm getting more into Asiany foods, for the freaking love of Pete.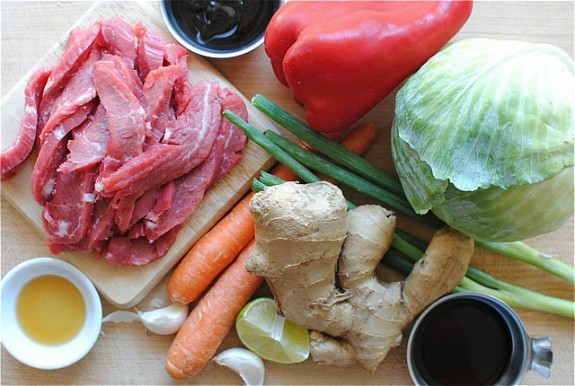 Oh but this recipe doesn't have any fish sauce in it. Did I get your hopes up? Next week, pigeons. Next week.
This DOES have hoisin sauce in it though! Shoot, it's more like HOIST-INto my face sauce I love it so much.
It's thick, sweet, a leeeeeetle bit smoky, and mixed with soy sauce, sesame oil and fresh lime juice just get over it right now.
Have I ever told you how much I hate Chinese take-out? I SERIOUSLY HATE IT. It's so slimy and weird and tastes like a mix of 409 cleaner and regret. I basically want to punch it in the knees. Wait, why am I telling you this. Oh, right! Because in a boxing match, this crunchy cabbage cup action would go balls to the walls on any sad little pile-o-slime.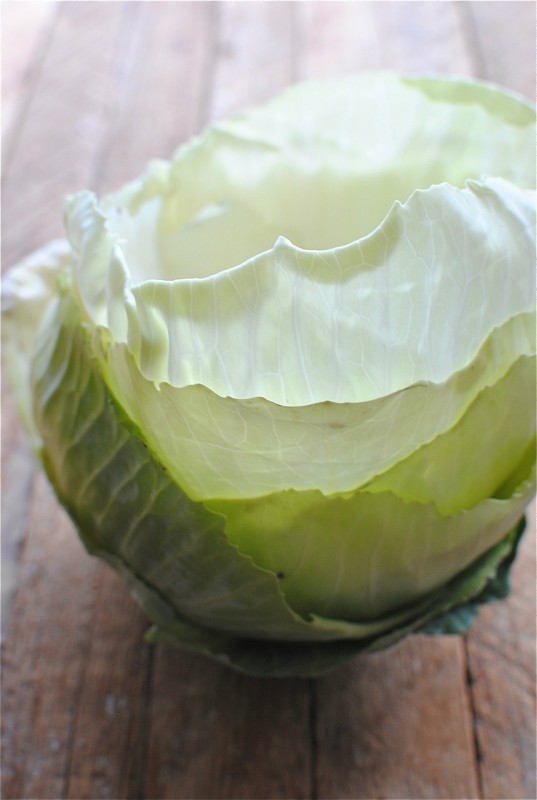 LET'S GET READY TO RUUUUMBL – no? Okay.
Get ready to buy the farm because you are gonna looooose your mieeeeeend.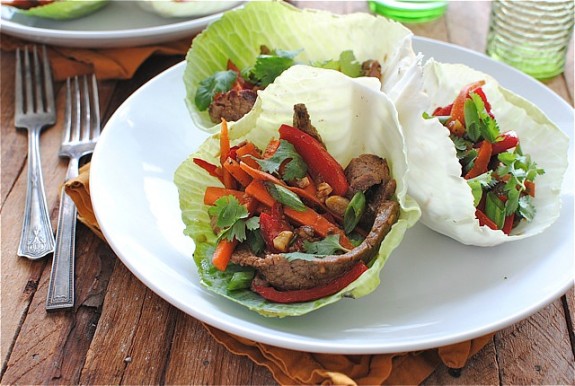 Why again don't I have a 55 gallon tank of these cuppies?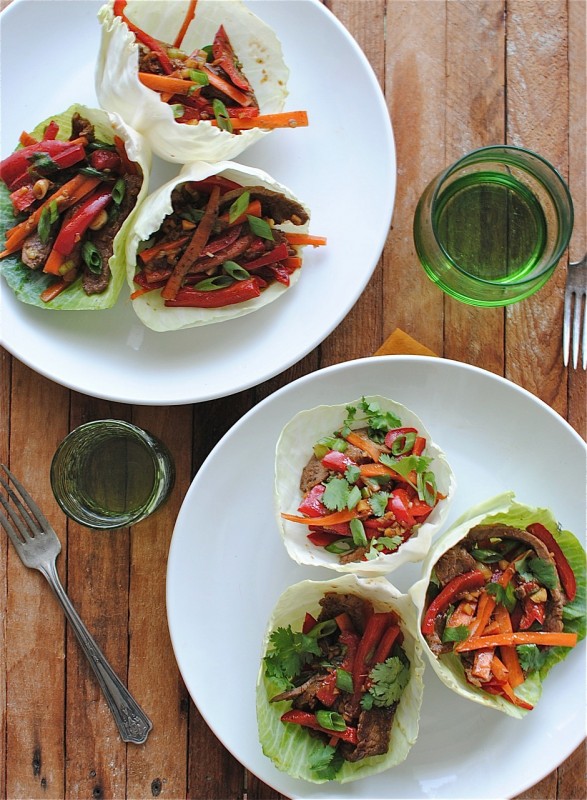 Farm = bought.
Beef Stir-Fry Cabbage Cups:
What it took for 2:
(inspired and adapted by Cooking Light)
* 2 Tbs extra-virgin olive oil, divided
* 1/2 pound flank steak, thinly sliced
* 2 cloves garlic, minced
* 1-inch piece fresh ginger, finely minced
* 1 red bell pepper, thinly sliced into 2-inch pieces
* 2 carrots, julienned
* 2 Tbs. hoisin sauce
* 2 Tbs. soy sauce
* 1 tsp sesame oil
* 1 lime
* 2 scallions, finely sliced, greens and whites separated
* 6 green cabbage leaves
* fresh cilantro for garnish
Heat 1 Tbs. olive oil in a large skillet over medium-high. Add the steak and sear on both sides until browned, 4 minutes total. Season with a little salt. Remove from pan and set aside, covered.
To the pan add the remaining Tbs. oil. Toss in the garlic, ginger and scallion whites; sauté 30 seconds. Add the red bell pepper and carrots. Season with a pinch of of salt and sauté 2 minutes. Remove from heat while you make the sauce.
In a small bowl, combine the hoisin sauce, soy sauce and sesame oil. Squeeze in a good Tbs. of the lime juice and whisk to combine.
Add the steak back to the pan with the veggies and pour the sauce over everything. Toss to coat.
Serve each cabbage cup with a good pile of steak and veggies. Garnish with remaining scallion greens, cilantro and the rest of the lime. Oh my flippidy flip. You have to do this.
* the cabbage will have a slight bite to it, being raw. But I actually preferred the roughage. If you want though, steam or nuke them for a nano. and then say "nuke" a whole lot.