Fiiiiiigaro, figaro, figaro, figaro, figaroooooooo.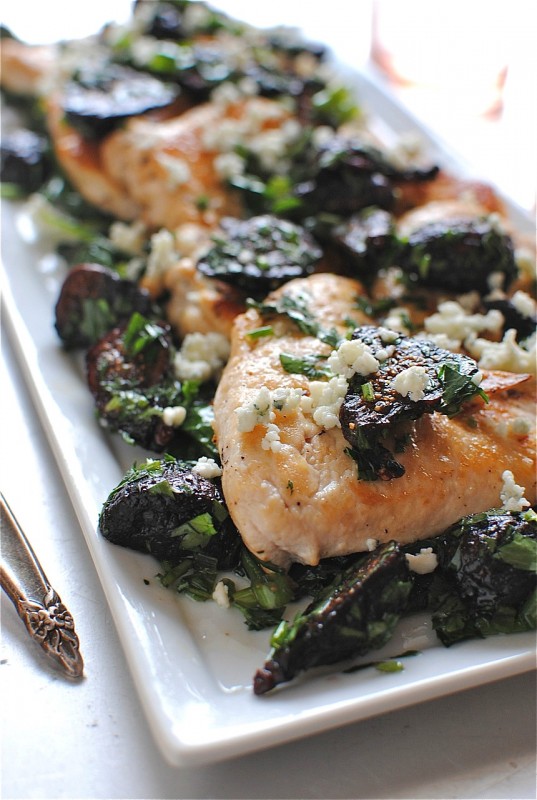 Sorry. I'm randomly using evaporated milk in my coffee this morning and I think it's manipulating the oxygen flow to my brain muscle. I hereby do not take responsibility for what happens in this post from this point on.
FIGS. Do you ever think about figs and the seductive wizardry they possess? Ya know I sometimes forget about them. I FIGET about them. But I'm starting to see them pop up in magazines and grocery stores lately and I figured it was my sign in life to get my fig jig on. To dig into figs. To pig out with my fig out. To get figgy with it. To never use evaporated milk in my coffee again.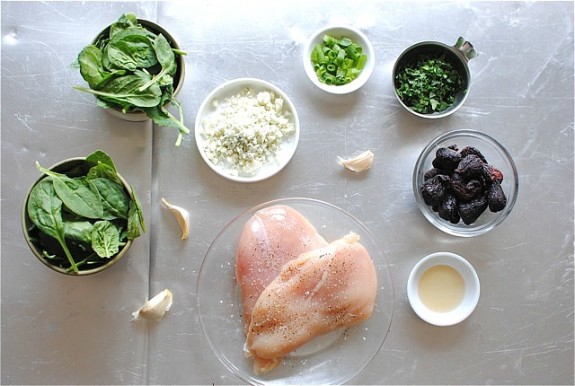 I'm not sure why I have two nearly identical pictures of this figgyness. I guess I needed to show you HOW TO MIX SOMETHING TOGETHER.
When you scroll down to the recipe and discover how quick this fig gig is to rig, you're going to wig.
This could be a perfect date-night dish (you know figs are basically a hanky panky ignitor), or even a family meal with buckets of pasta and lemon on the side.
And that crumbled blue cheese? The way it slightly melts over the warmth of the seared chicken, paired with the sweet, seedy bites of figs and browned garlic slices. . . ?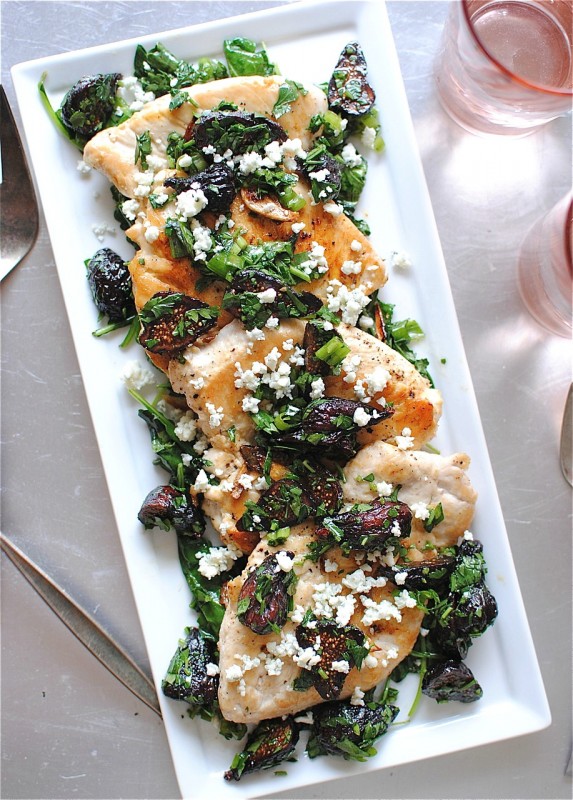 This little figgy cried WEEEEEE all the way home.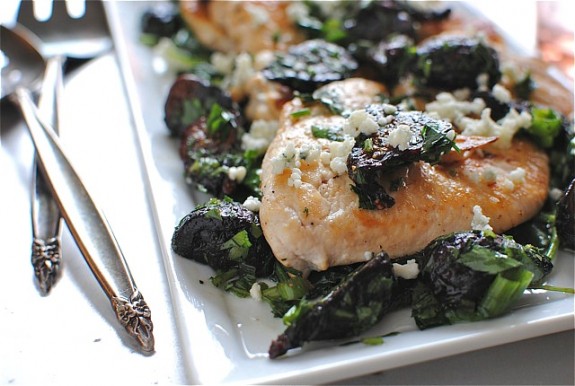 I do love the way this evaporated milk tastes though.
Seared Chicken Cutlets with Blue Cheese, Figs and Parsley:
(fig salsa inspired by Southern Living)
What it took for 4:
* 2 Tbs. extra-virgin olive oil
* 3 cloves garlic, thinly sliced
* 2 chicken breasts, sliced in half crosswise and pounded out thinly
* 6 cups baby spinach
* 1 cup figs, tough stems removed and halved
* 1/3 cup chopped parsley
* 1 scallion, thinly sliced
* 1 tsp champagne (or white wine) vinegar
* 1/3 cup crumbled blue cheese
* coarse salt and freshly ground pepper
Heat the oil in a large skillet over medium high. Add the garlic slices and bloom for 30 seconds. Move the garlic to the edge of the pan (to prevent from burning) and arrange the cutlets side by side in the pan. Season with with salt and pepper, and sear on both sides until browned and cooked through, 8-10 minutes total. Remove from pan (with garlic!) and tent to rest a few minutes.
Back in the pan add the baby spinach, season with a pinch of salt and pepper and wilt, 2 minutes. Remove from heat.
Meanwhile, in a small bowl, combine the figs, parsley, scallions and vinegar. Toss together like birds of a feath – I'm just kidding.
Arrange wilted spinach on a platter, and top with chicken, garlic slices, fig salsa and crumbled blue cheese.
That was easy, huh?
*my figs were semi-dried black mission figs, and they were wonderful. But if you can find fresh figs, dew it.