I know, I know. It's Saturday. What gives?
I just feel like it's taken me all flippin' week to get my groove back, STELLA. And I just found out that Click and Clack from Car Talk are retiring and I just don't rightly know how to handle this unexpected hurdle in life. Don't they understand that their laughter is the FUEL in my BLOOD that allows me to face each day? Ugh.
AND. Did you see my giveaway yesterday? You should enter it. It's purdy cool.
Before I go sit and stare at a blank wall for hours processing this unbearable news, I need to show you what I had going on over at the Tablespoons this week.
Get this:
Weird, huh? But it totally works and you will absolutely fall apart when you eat them.
And then we have:
Okay, wait! Before I go on, let me just say that my rolling skills are hee-lar-ious. I'm no professional. I've made these things multiple times and for some reason when it comes to rolling them I have like two left hands or something. It's sad. Just love me.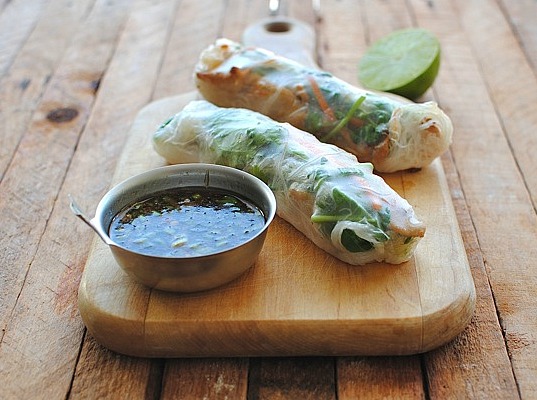 Over and out, y'alls.