It's my blawgiversary! My blawgirthday. My blirthday. I'm now a blog-a-toddler. A bloddler.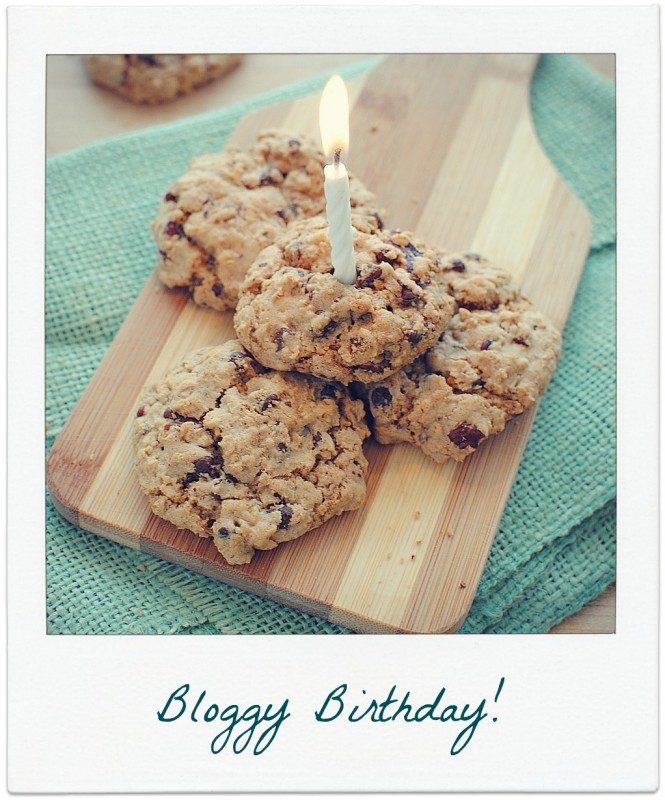 I'm 1!
Isn't that weird? A whole entire year into this thing and I still know absolutely nothing. And guess what I'm doing today. I think it's rather poetic if I have any say in this life. I'm headed on a midnight train to Georgia, I MEAN a plane to Seattle to create nothing short of a ruckus with the fabsies Jessica, Jenna, Lisa and Betsy at BlogHer Food. And a HERCK of a lot more.
I can't wait to see all of you! I promise to wash my hair, wear extra deodorant and to not call you dude. Although I make no guarantees about the dude thing.
Thank you, each and every single one of you for reading, commenting, giggling, tweeting, emailing, and straight up putting up with me. You've made year one so, so sweet. I TOLD MYSELF I WOULDN'T CRY.
Happy Blogthday to me! And no I don't have the recipe to these cookies, BAAAHAHA. Who do you think I am, Maria?
Here's to year #2. Cheers!