So we started demo last night. And I HAYELPED. (name that 80s commercial.) Aside from the fact that there are only 8 gaping holes in our walls with tree limbs poking through and birds flying in and out, I think we did a fantastic job! And by "we" I mean "totally not we." I'm also happy to report that I'm still married, after my constant, "Um, are you doing that right? Should we call our contractor? Is it supposed to look like this? Are we supposed to be able to see our street? Do you want me to disappear forever?"  Boom. Success.
Today I have a couple of Eastery brunchy eggy springy thingies to leave you with. Pizza and eggs. And bacon. And the egg is runny. Just like my eye makeup. Wait, what?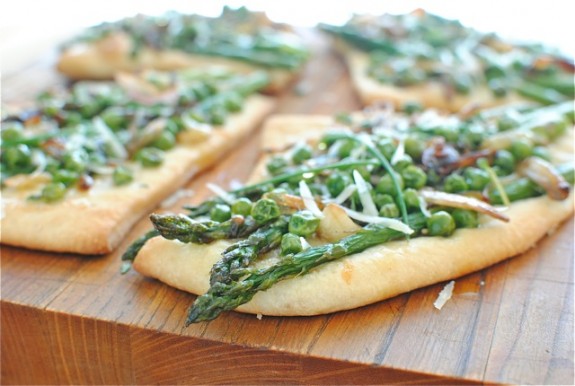 That full story (which is pretty tow up) and recipe is raaaaahhht here!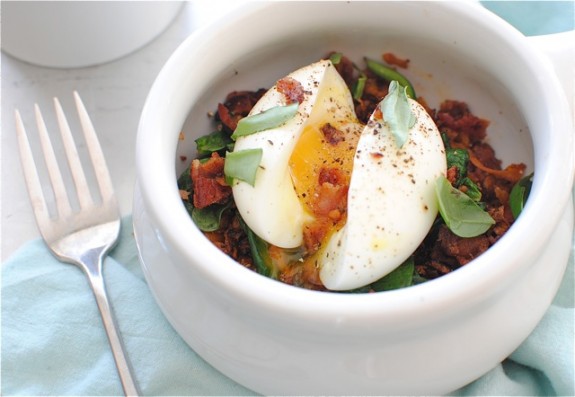 Guess what's under this eggy. Sweet. Potato. Hashbrowns. And. I. Am. Not. So. Joking. Around. One. Bit.
That full story and recipe is UP IN HER.
I AM NOT AFRAID TO USE THIS.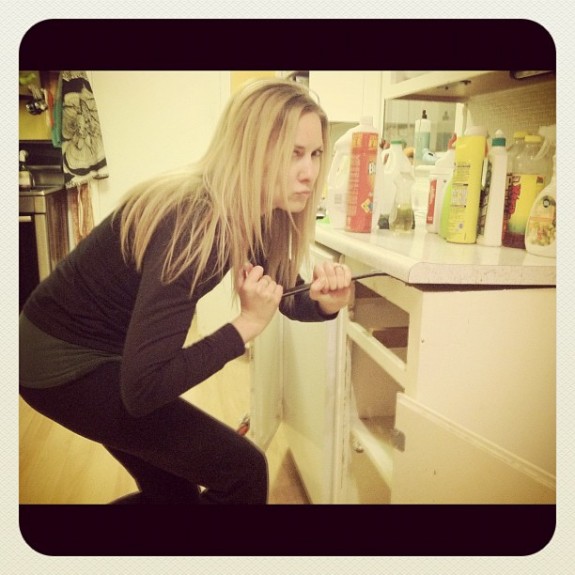 Stay tuned for more Insta-reno-updates!
And happy Easter, my little soft boiled eggs. (that's you. and that's weird, sorry.)