So, as bistro week continues (the only real thing I learned about the meaning of "bistro" is that I need to grow a mustache for true authenticity. DONE. And gross.) we're having steak and potatoes!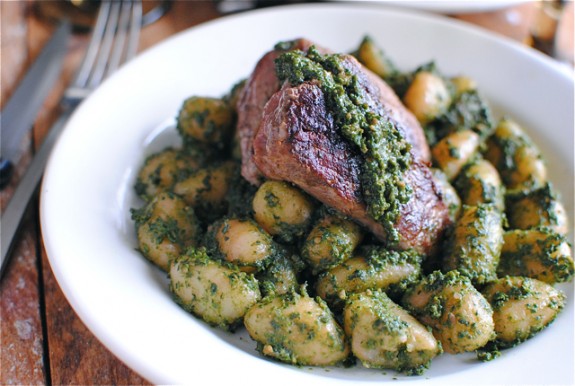 By the way, bistro week did in fact start on Monday with Aaron's pasta, and then on Tuesday with soup, but I just forgot to tell you about it. I'd be so fired if I worked for the news.
Do these little steaks look weird to you? It's because I have the grandest secret ever to tell you. They're beef tenderloin TAILS. Now, I'm going to be the first to agree, the word "tail" in association with food is pretty wonk. But check it, they're just the ends of the long slabs of tenderloin and you don't have to take out a second mortgage on your home to purchase them. Next time you're at the butcher, ask if they have some. And say this, "Excuse me sir, may I buy your tail today?"
Or wait wait!
This, "Man I feel like some TAIL tonight." Okay don't do that. I'm embarrassed for even having typed that out.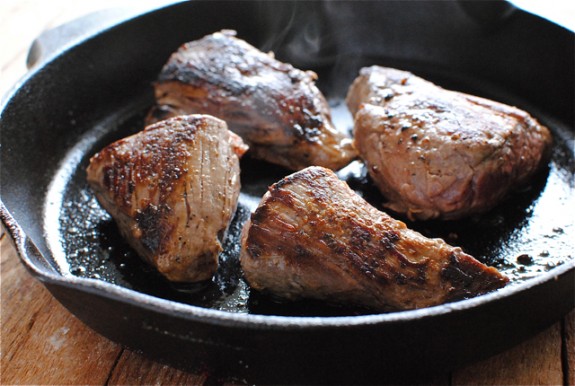 And even more so that I'm still laughing about it.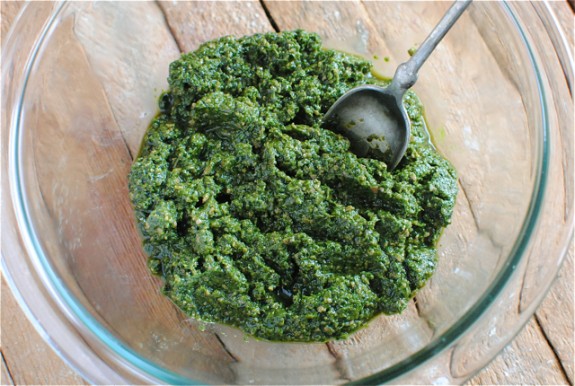 I'm going to pretend none of that just happened.
Pesto! I had some frozen from when I made these tacos a while back. And I seriously beg you to give this swiss chard version a go. You'll absolutely flip.
Pesto + potato gnocchi = Bev has died from glee overload and has become an angel with a really cute halo and is flying above us all right now still laughing at that whole tail thing.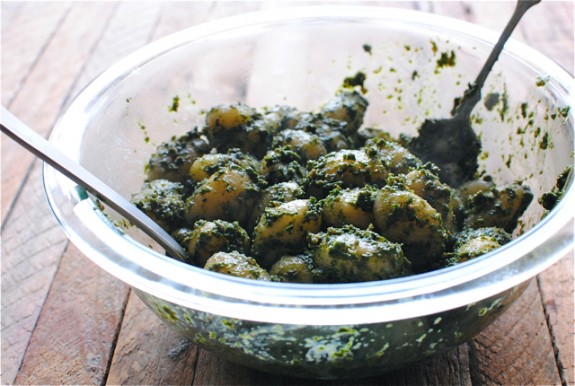 Your mouth . . .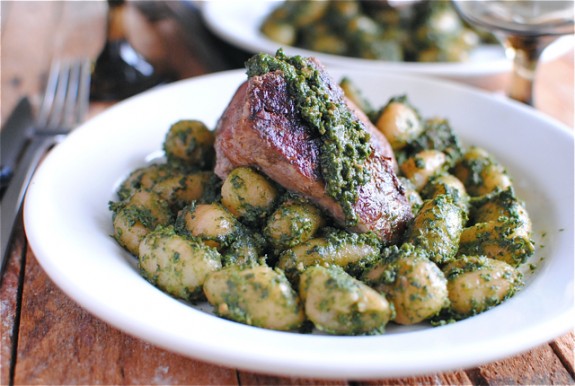 And your lover's mouth . . .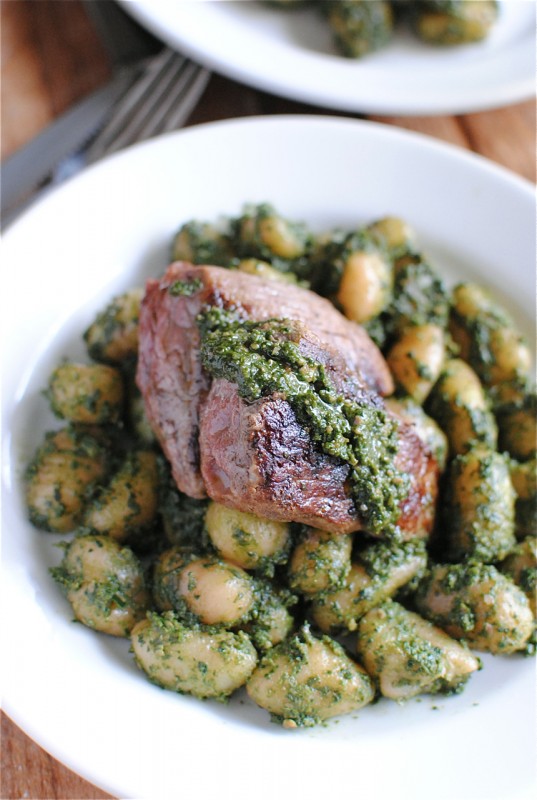 Will be born again.
Steak with Pesto Gnocchi:
 What it took for 2:
* 2 Tbs. extra-virgin olive oil
* 4 beef tenderloin tails
* 1 pound premade gnocchi
* 1 cup swiss chard pesto (or whatever pesto you prefer!)
* coarse salt and freshly ground pepper
Rub the steaks with the olive oil and season well with salt and pepper.
Bring a cast iron skillet to a medium-high heat.
Sear the steaks on both sides until your preferred doneness. Mine is medium-rare, so it was about 10 minutes total. Remove from heat, cover and let rest for 5-10 minutes.
In the meantime, bring a large pot of salted water to a boil. Add the gnocchi and cook until they float, 3 minutes. Drain and stir in the pesto until combined.
Serve steaks over a bed of pesto gnocchi and experience true living.
* If you can't find premade gnocchi and are feeling like tackling the real deal (maybe for V-day!?) try this!
* If tenderloin tails aren't your thing, go with any cut of meat you prefer. Or leave it off all together for a simple vegetarian meal!
* Thank you and goodnight.