SWISS CHARD PESTO. Thaaaaaaaaat's it.
Remember when I showed you the leetle Instagram teaser shot this weekend and no one could guess what kind it was? Man, that was like a pesto joy ride for me. And my hair got all windblown.
You're not convinced on this yet, are you? Neither was Aaron. When I was jumping up and down in the kitchen screaming in his face about how I was going to make a Mexican-style swiss chard pesto, his eyes narrowed and in his best Kristen Wiig voice, he came back with, "a whaaaat?" *
Well, well, well, bunny beans. Guess what dropkicked his MIND? Poor guy didn't even have a chance.
This pesto is insane. Swiss chard, jalapenos, toasted pepitas, garlic, and green hot sauce. You should breathe and then push your eyes back into your head.
When you eat this, it tastes like you're biting into a spicy, nutrient-y, deluxe garden. And then when you make it to the seasoned black beans and roasted sweet potatoes, your tongue is going to pass out. Once you resuscitate your tongue and realize you've also just eaten creamy avocado with fresh lime and crumbly queso fresco. . . um. . . just go ahead and have a support group and maybe a coroner nearby.
Black Bean and Sweet Potato Tacos with Swiss Chard Pesto: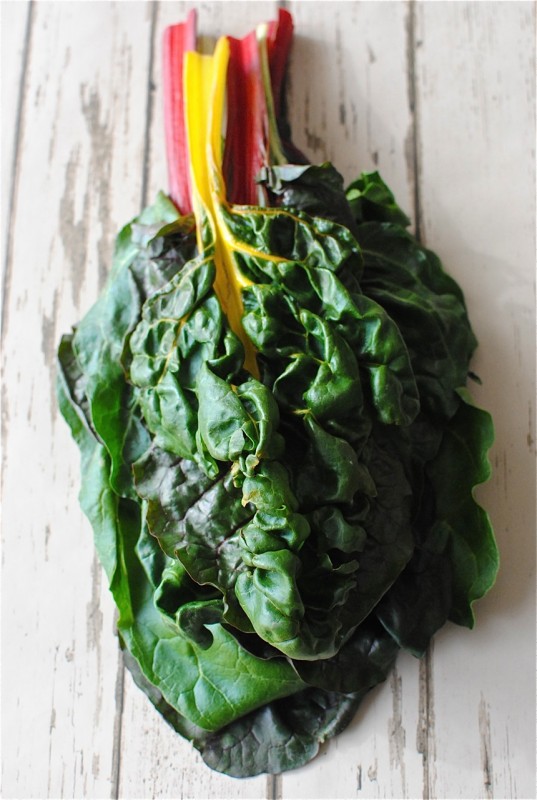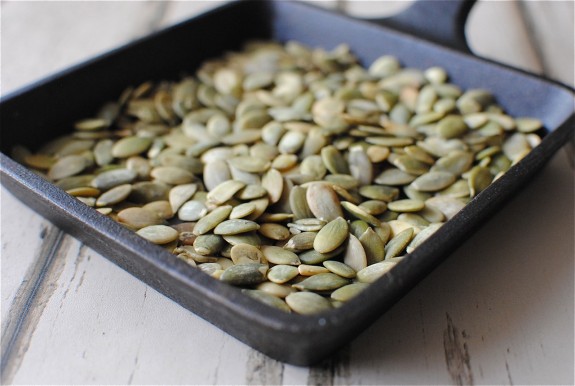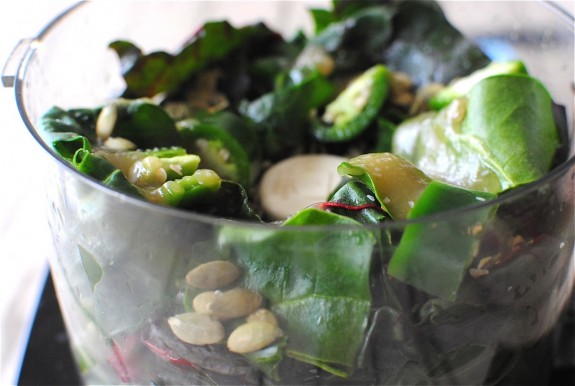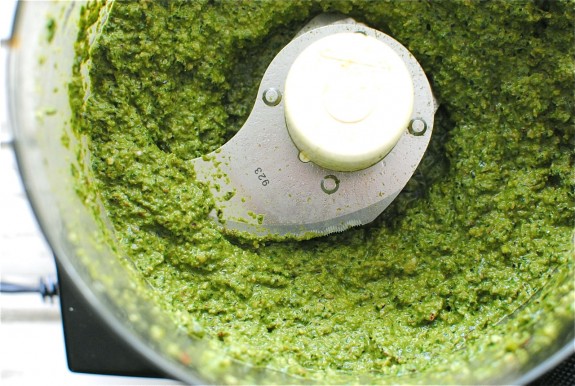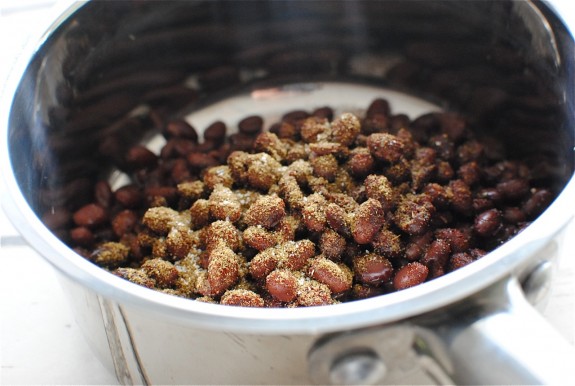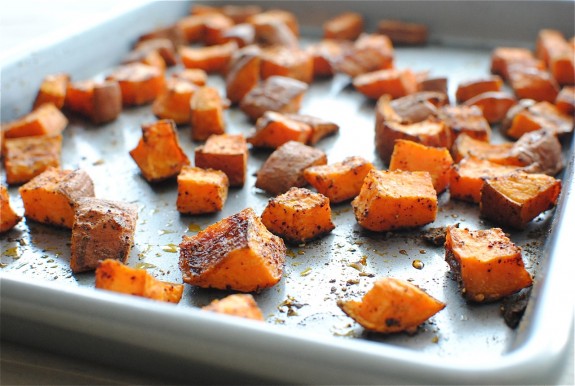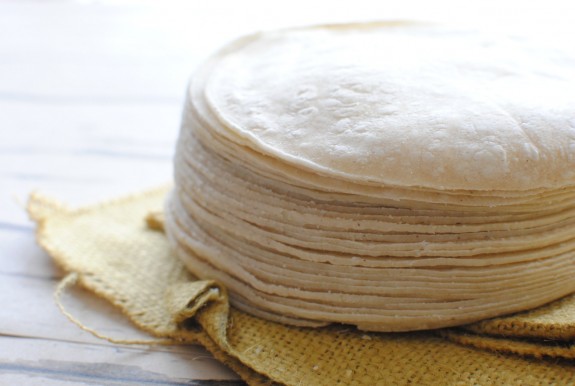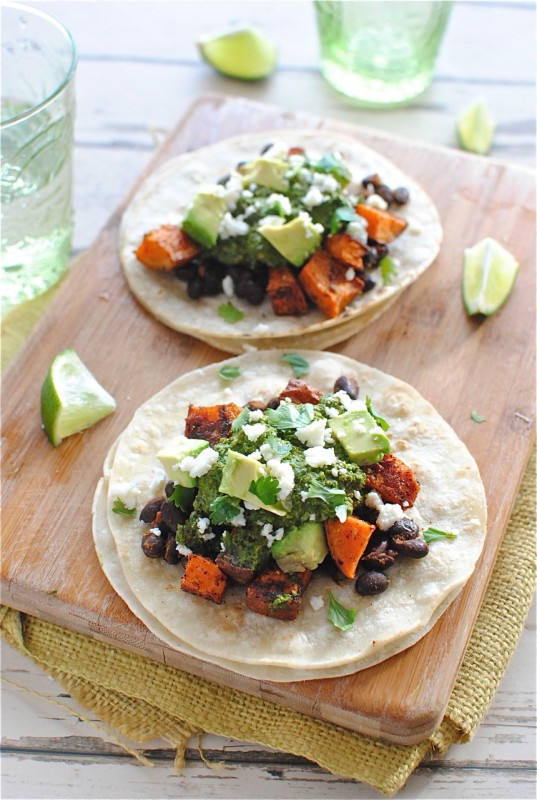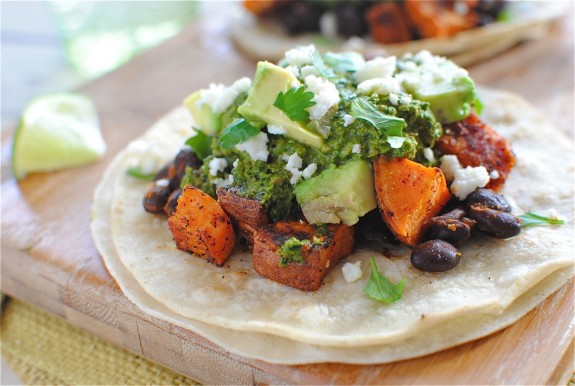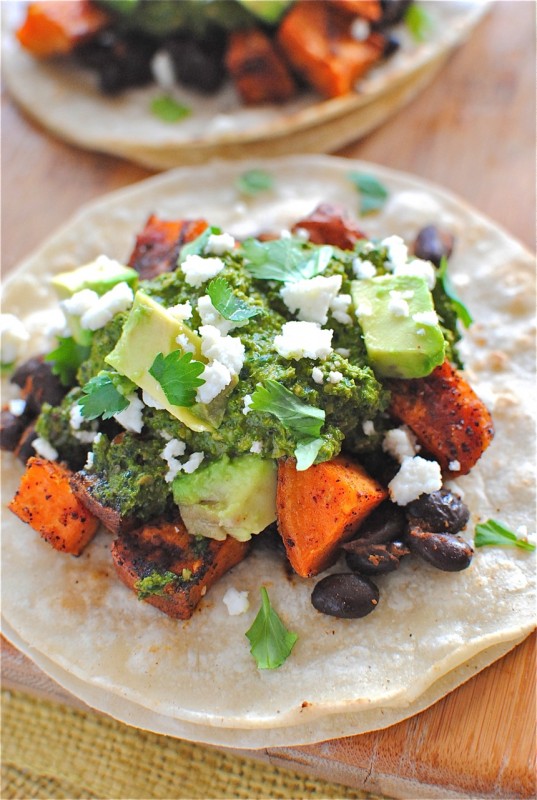 * Name that SNL skit for extra swiss chard pesto points! I LOVE GUESSING GAMES.
What it took for 2:

for the pesto:
* 1 bunch swiss chard, cut into chunks
* 1 jalapeno, roughly chopped
* 3 cloves garlic, roughly chopped
* 2 Tbs. green hot sauce
* 1/4 cup toasted pepitas
* 1/2 cup extra-virgin olive oil
* coarse salt and freshly ground pepper
for the tacos:
* 1 Tbs. extra-virgin olive oil
* 1 sweet potato, cut into a medium dice
* 1 (14.5 oz) can black beans, drained and rinsed
* 2 tsp cumin, divided
* 2 tsp chili powder, divided
* 1/2 tsp garlic salt
* 8 white corn tortillas
* 1/3rd cup queso fresco, crumbled
* 1 avocado, diced
* lime and cilantro for garnish
* coarse salt and freshly ground pepper
Preheat your oven to 400.
On a rimmed baking sheet toss the diced sweet potato with the oil, 1 tsp chili powder, 1 tsp cumin, a pinch of coarse salt and pepper. Roast for 30 minutes.
In the meantime, toss the swiss chard, jalapeno, garlic, hot sauce and pepitas into a food processor. Season with salt and pepper. Start pulsing. With the motor running, pour the oil into the processor in a thin stream, until you have pesto. Taste. Yes. Yes.
Toss the beans into a small sauce pan and season with the remaining cumin, chili powder and garlic salt. Heat through, 5 minutes.
On a small grill or skillet, toast the tortillas until you get browning or charred marks.
Layer 2 tortillas, then spoon on some beans, followed by sweet potatoes. Dollop with a good 2 Tbs. of swiss chard pesto. Sprinkle on the diced avocado, queso fresco, a good spritz of lime and a few cilantro leaves.
Seriously, YES.
*You're going to have a lot of pesto leftover. Freeze her up!