Have you ever tasted angel wings?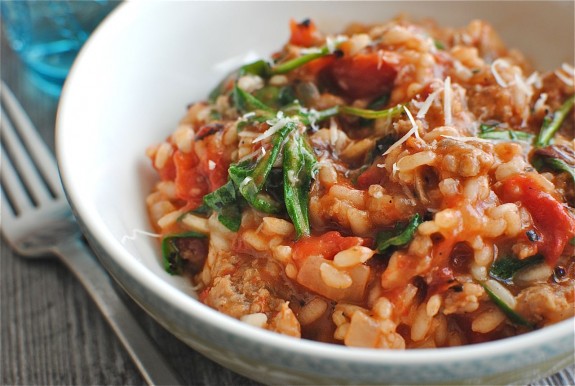 Angel wings that have been delicately dredged through a bed of holy rose petals, dipped in love potion fairy dust #4, and that have ridden away on unicornback into the sunset?
With glitter and probably bubbles?
Yeah. Scroll up or down. Risotto. I hope your heartbeat is safely under control because I can barely take this.
Tell me you've made risotto before. REE-ZO-TO! You have to say it like that. It's seriously a teeny slice of time ladling broth into rice and watching it magically transform into a creamy pile of OMG that will have you slamming your unhinged jaw into it over and over like a ravenous cheetah.
It's amazing how I can go from dainty baby angel wings to a man-eating wild animal in less than 30 seconds.
This is what risotto does to the nervous system.
I have a (totally healthy and normal) weakness for this version because the broth is tomato-y. And fire-roasted. And it's jam packed with hot Italian sausage and spinach. And butter. And cheese. And I can't breathe.
WHY DID I EAT ALL SIX HUNDRED SERVINGS IN ONE SITTING?
Tomato, Sausage and Spinach Risotto:
(adapted from Everyday Food)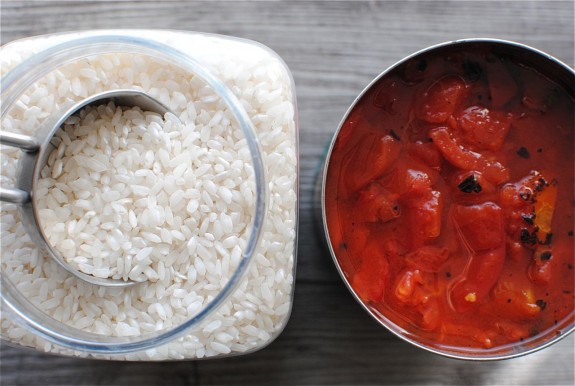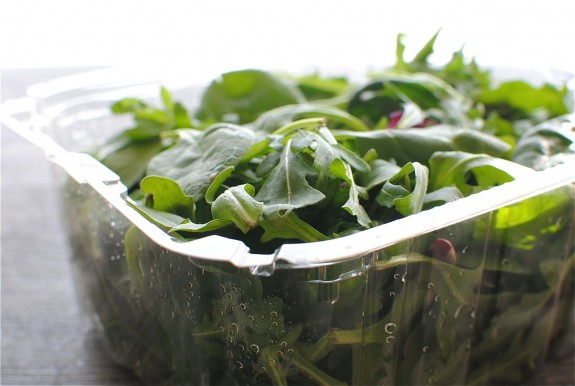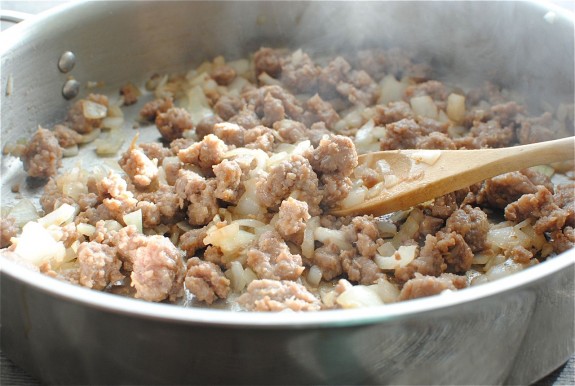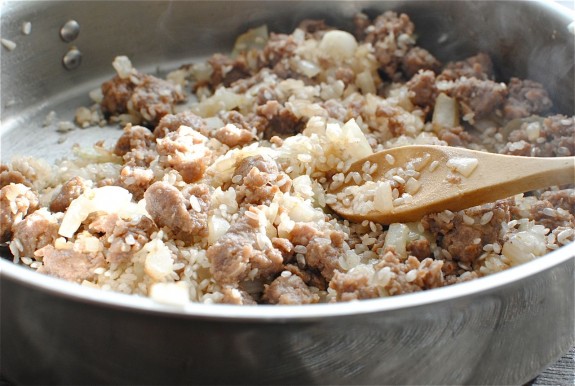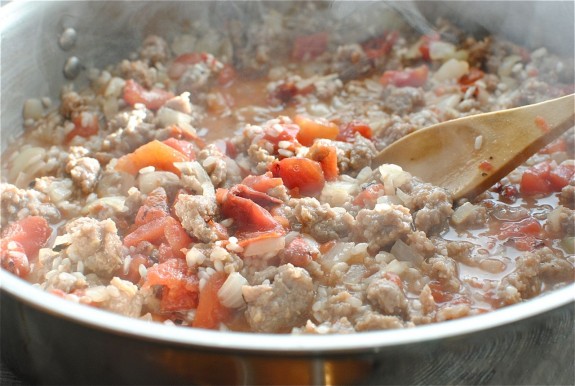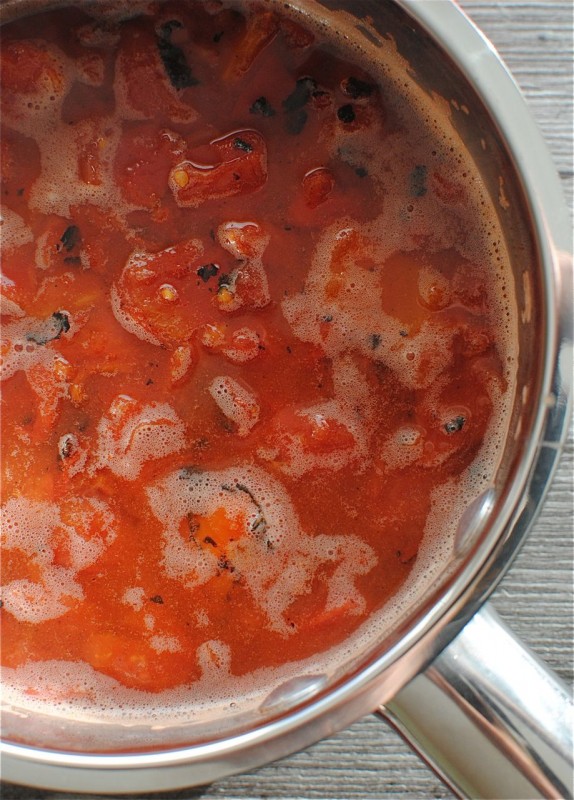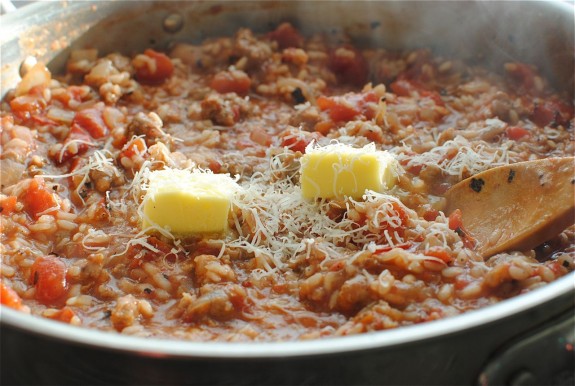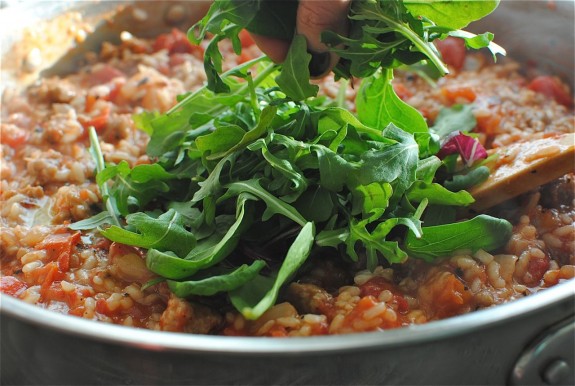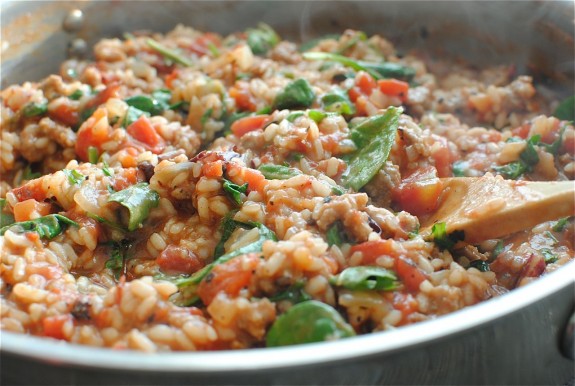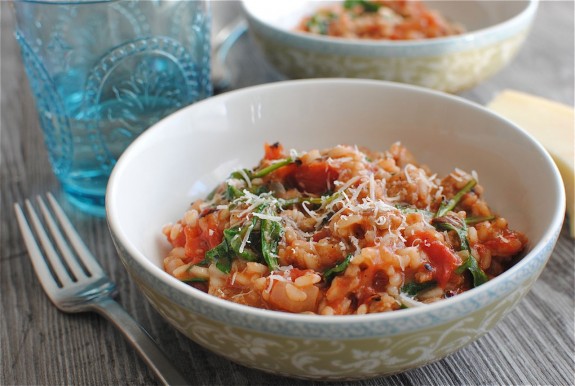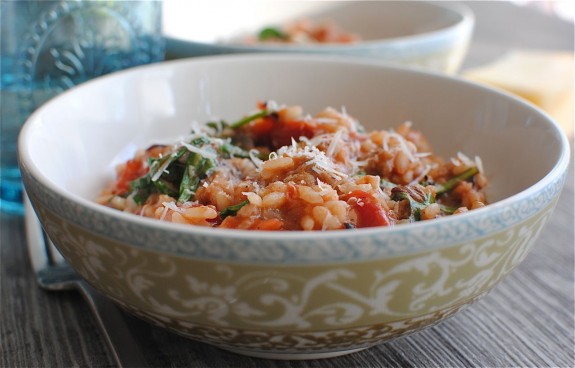 Okay I've collected myself. Carry on.
What it took for 4:
* 1 Tbs. extra-virgin olive oil
* 1 medium yellow onion, finely chopped
* 3 Italian sausage links, casings removed
* 1/2 cup dry white wine
* 1 cup arborio rice
* 1 (28 oz) can fire roasted diced tomatoes (in their juices)
* 3 cups chicken stock
* 10 oz baby spinach
* 2 Tbs. butter
* 1/2 cup freshly grated parmesan cheese
* coarse salt and freshly ground pepper
In a small saucepan, bring the tomatoes and the broth to a light simmer.
Heat the oil in a large skillet over medium-high. Add the diced onion and sausage. Cook, breaking up the sausage with a wooden spoon until browned all over, 6 minutes.
Add the rice and toss to coat. Toast 1 minute.
Add the wine and simmer until most of it evaporates, 1 minute.
Pour the tomato stock into the skillet, one ladle at a time. Let the liquid evaporate as much as possible before adding another ladle of stock. Continue until you've added most or all of the stock and the rice is creamy, roughly 30 minutes.
Remove from heat and toss in the butter and cheese. Add the spinach and toss until wilted. Season well with salt and pepper. Taste it. Fall down. Stand up.
Serve with extra parmesan cheese!