PASTAAAA.
Has it been a hundred billion 81 years since I've eaten pasta? I think it has. No wonder I got sick.
And this pasta has ACTUAL REAL LIFE ARROWS on each plate. Like, totes cupid-style. Heeey-oh!
Just don't stab your lover and blame me for the "accident." I already have too much on my plate this weekend and life.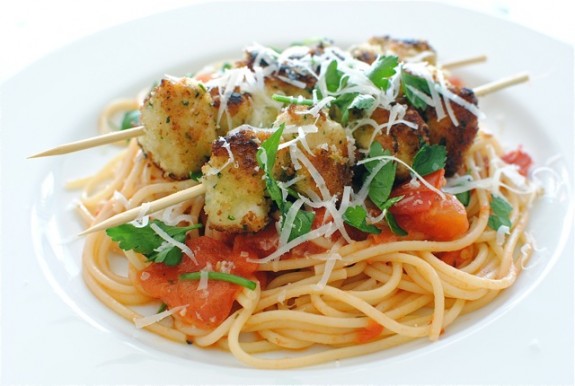 Not only is this meal prepared for BATTLE, it's also on tour.
Do you guys know Gaby? Wait, of course you do. No one doesn't not know Gaby. (did I just do a septuple negative?)
Well she, in all her serious sweetness and cuteness that you kind of want to stab with the above arrow, invited me to guest post for her today!
SOOO, you should go read a story about the above spiedini that absolutely and completely happened to me. Swear it.
p.s. I would never stab Gaby, by the way. Please don't call the authorities.
p.s.s. Fridaa-eeee!