You thought you were done with me for the day.
HA! Sucker.
I wanted to show you something real quick. You know how I'll occasionally do cookbook reviews for Cooks and Books and Recipes?  Wayell, I did a book review for this amazing new book, Simply Fresh, and wouldn't ya know, it's live on their internet website, right now!
You know you love potatoes and you KNOW you love potato chips.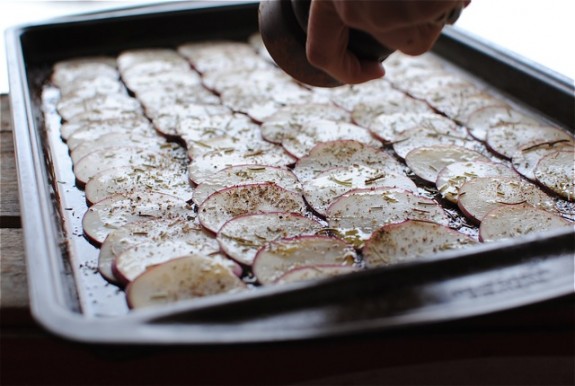 Chip it out! I MEAN CHECK.
Some of that dried rosemary must have gotten sucked up into my brain through my nostrils or something.