No, no. You're at the right place.
(But that's dessert…)
You're right! And I made it.
(No…..)
Oh yes. This is my kind of dessert, tootsie. No baking required. A carafe of heavy cream and milk. Rice for days. Hints of nutmeg and little surprises of vanilla bean dots in your mouth.
(Is she for real?)
Oh, as far as the eye can see. That's me out there with all the realness.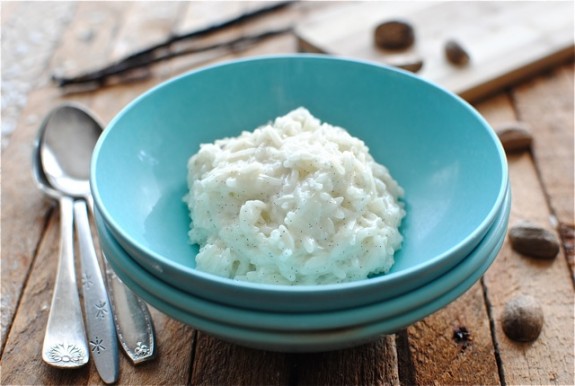 Okay, real quick. This is the only time I'll ever get serious on this blog. You have no idea how much you guys mean to me. Your comments, your tweets, your emails, your peeking into my windows at night. You've made this thing come to life, and it's because of your support and love each day that I continue to armpit fart all over your lives. And I cannot thank you enough.
Shutting up now before you barf up your breakfast. OH BUT I WANT A GROUP HUG.
Here's my rice pudding step-by-step for you to peep, yo!
* p.s. I promise to NEVER say "yo" again.
* p.s.s. But I'm not ready to give up "totes" just yet though.
Merry Christmas and Happy New Year!