1) Okay, so I'm REALLY late to the party on this one, but guess what I did? I finally created my Facebook fan page! What took me so long? Laziness. (and not knowing, um, how) But this weekend I went to a Florida-style girlie sleepover hosted by the incredible Jaden of Steamy Kitchen. And due to the, "uhmugush I can't believe you don't haaaaveee one" demands from Julie, Jessica and Jaden, and maybe the influence of a mojito or 5, my fan page was born. Aren't we so cute?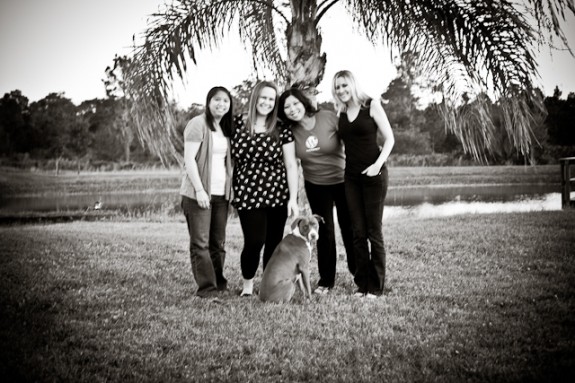 Do you know what would be fun!? If you liked me! HERE'S HOW: http://www.facebook.com/BevCooks 
And while we're on this subject, I'm now @bevcooks on the Twitters. I FEEL SO COMPLETE.
2) My amazing friend, Heidi, of FoodieCrush.com just launched issue 1 of her Foodie Crush magazine! It's been a long time coming and we've all been biting our nails for its release. And it's LIVE! And let me tell you, it's freaking pretty. Your eyes won't even understand it.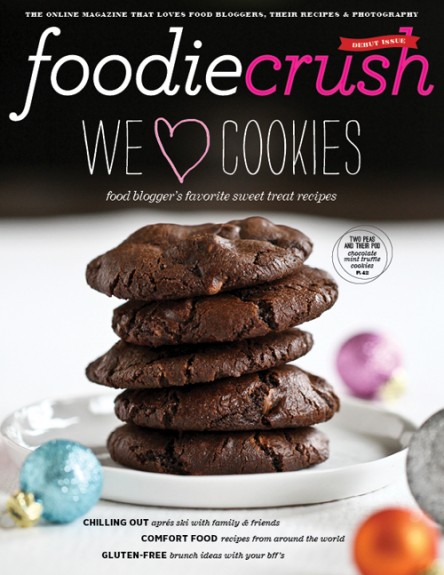 I had the pleasure of being a contributor for this issue, which I'm still pinching myself over. I wrote some Mad Libs featuring 3 of my favorite bloggers, who (whom?) I know you'll just love. My feature starts on page 8. But you should read the entire thing!  BRAVO TO HEIDI.
3) I'm thrilled to be featured right now on the Cold-Eeze cold remedy blog! I talk about sardines and royal jelly. I mean, what's better than that? Check it out right here!
4) Lastly, I got visited by the Fairy Hobmother of Appliances Online and she's feeling generous, you guys. She hooked me up with a pretty sweet Amazon gift card. No, I'm serious. I'm looking at it right now. Want one? Just leave a comment and she may just buzz over to you and give you a little early Christmas gift as well! You can visit Appliances Online and peep some info about their pretty cool technology. Thank you, Fairy Hobmother!
All right, you guys. I'll be back in the morning with your regular scheduled programing.