Um, excuse me but, who is this. . .Diablo?
Does he have a mustache? Does he ride a motorbike? Does he have pointy little horns sticking out of his head and a long spiky tail snaking out of his expensive Spanish linen pants?
Did you know that "diablo" means DEMON? I found this out today. On the information super highway.
So I really just made CHICKEN DEMON.
I would like a word with Mr. Diablo about this.
I need to ask him how he came up with combining pepper sauce with sour cream, ketchup and honey. I need to find out how he thought of seasoning it with paprika and cumin. I need to know why there was no addition of, say herbs or, or. . . citrus.
And I need to find out if he presses his shirts. What? HIS NAME IS DIABLO.
You guys, I won't lie. The first bite was weird. My face crinkled up and I thought, "ooooh….do what now?" It's got an interesting sourish spicy kick that will sucker-punch your tongue. But then I kept going. And I swirled my sauce in with the rice. And then I ate another bite of chicken. And then another with the sauce. And before I knew it, I HAD FALLEN HEAD OVER HEELS IN LOVE.
Diablo did it! It's amazing! I'll never be the same!
OH – I wonder if he's single.
FOR YOU, good grief. (and me?)
Chicken Diablo:
(adapted from Recipe Finder)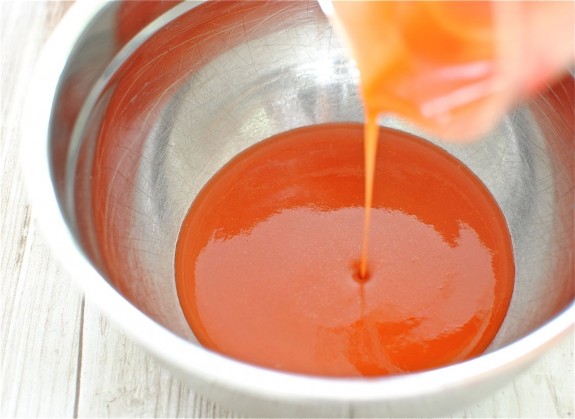 p.s. Please ignore the blur in this photo. MOVEMENT IS HARD.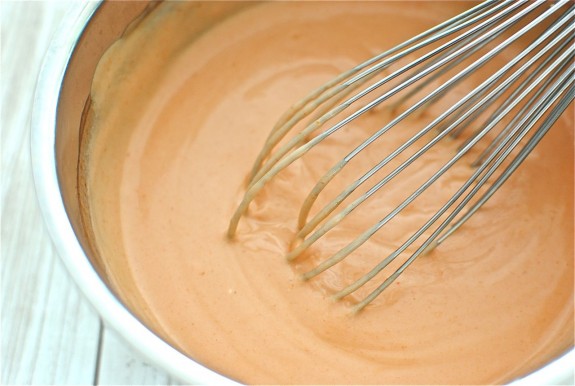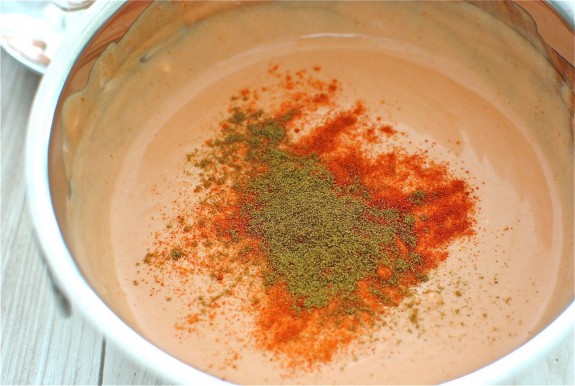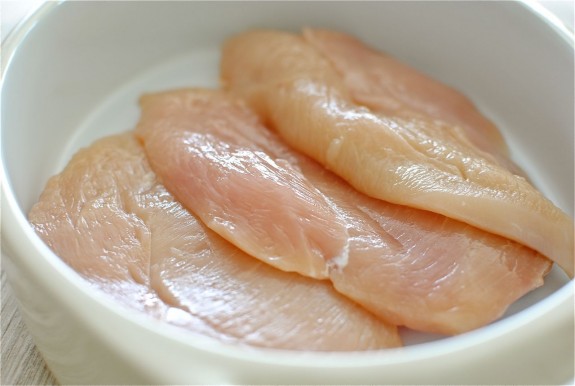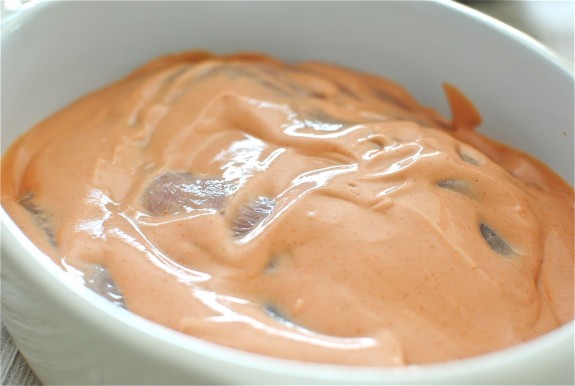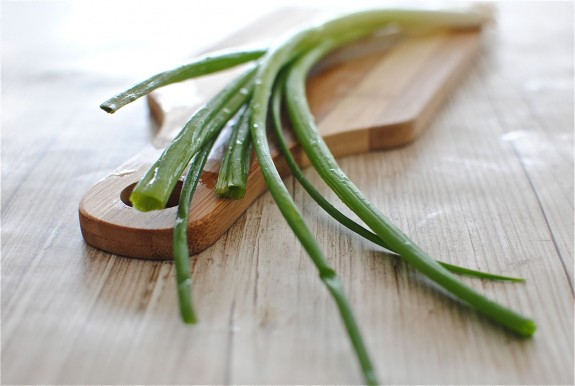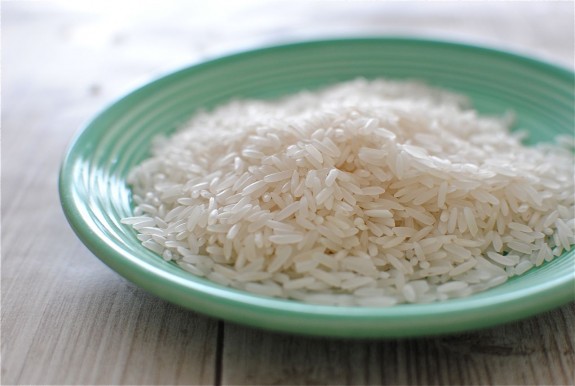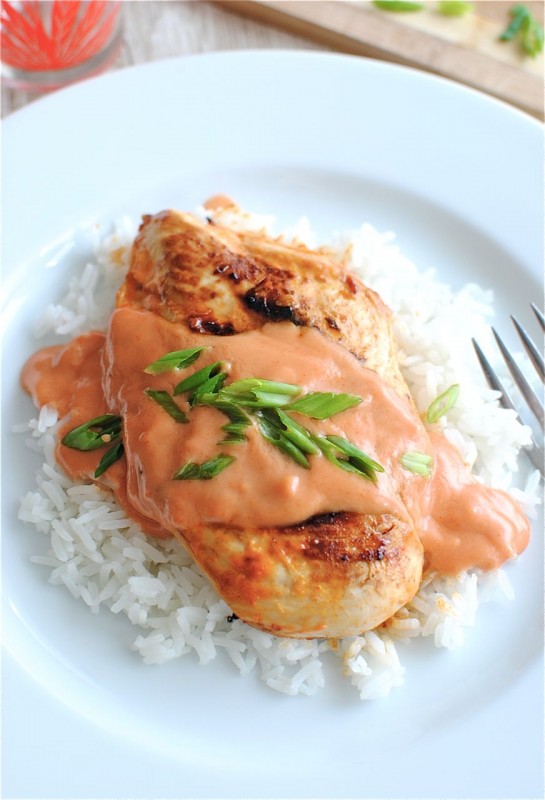 Demons have never tasted so good.
What it took for 4:
* 1/2 cup Frank's hot pepper sauce
* 1 cup sour cream
* 1/2 cup ketchup
* 1/4 cup honey
* 1 tsp sweet paprika
* 1 tsp ground cumin
* 4 chicken breasts, pounded out thinly
* 2 Tbs. canola oil
* 3 cloves garlic, minced
* 1/4 cup sliced scallions
* 2 cups cooked white jasmine rice
In a bowl, combine the pepper sauce, sour cream, ketchup and honey. Whisk it up all good. Add the paprika and cumin; give it another whisk.
Pour half the mixture over the chicken breasts in a shallow dish. Cover and reserve the rest.
Cover and marinate chicken in the fridge for at least 2 hours.
Heat the oil in a medium skillet over medium-high. Add the garlic and bloom 30 seconds. Add the chicken breasts and cook until nicely browned on both sides and cooked through, 10-15 minutes.
Heat the remaining marinade in a small saucepan until lightly simmering.
Serve chicken over rice. Spoon some of the sauce over the chicken and garnish with scallions.
Really, try this!