Okay, before you read the title of this post, break out into a clammy sweat and lunge for the browser exit, hear me out!
I'm betting that if you're like most homo sapiens, the thought of eating sardines out of a tin can is equivalent to being tarred and feathered in the middle of the night while being forced to listen to Kenny G's greatest hits.
I feel ya.
But I bring you good news, people of the land. SARDINES ARE ONE SCRUMPTIOUS DOOZIE OF A SNACK AND NOT SCARY AT ALL.
No really, let's do this together. You'll see.
Here's the little tin. Minding its own business, being all gold and shiny.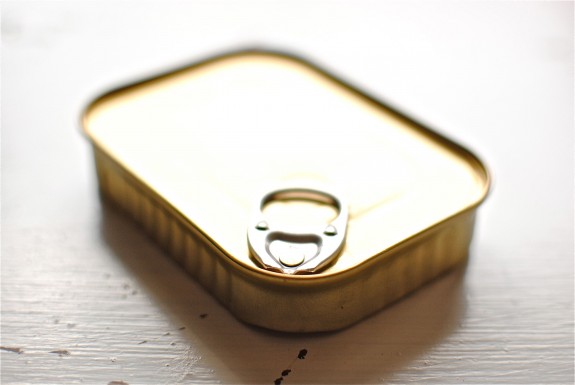 We open the tin aaaaand, look at that! They're cute little things. You can stop holding your breath. And put down the mace, for crying out loud.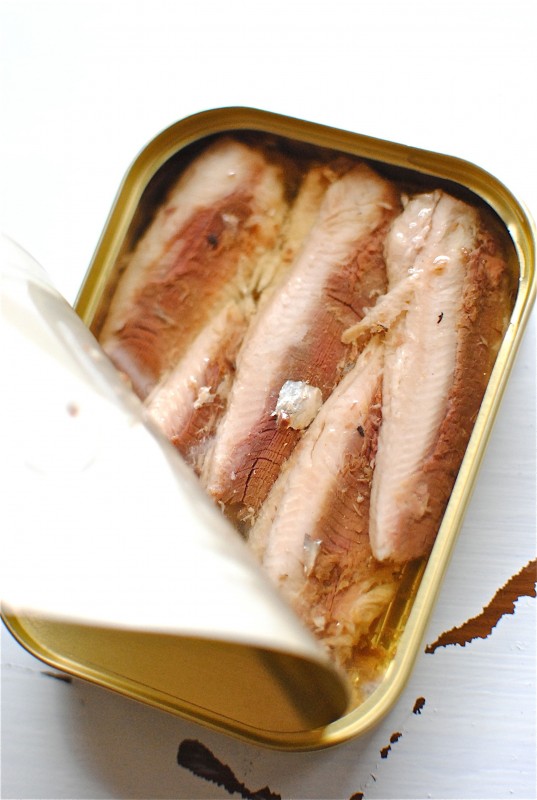 Settling down a bit?
Oh, and you need to know something. These aren't as salty as anchovies. They're really more like tuna fish, but with bling. And a convertible.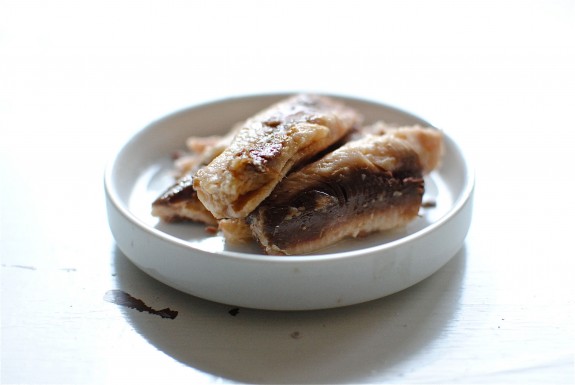 So, I took the classic snack version of sardines on crackers with mustard, and amped it up a smidge. I sauteed some gawgeous arugula.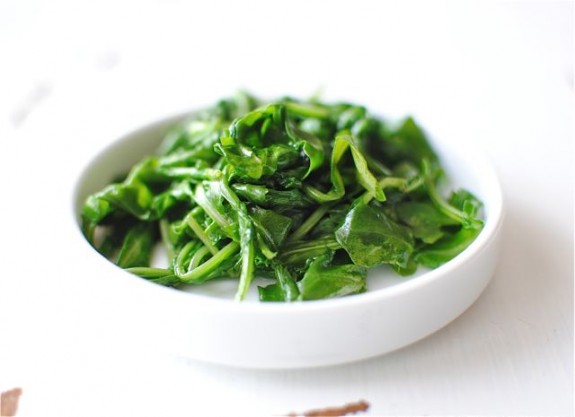 Grabbed some mini toasts. (Or you could slice up a baguette and give it a quick run in your toaster.)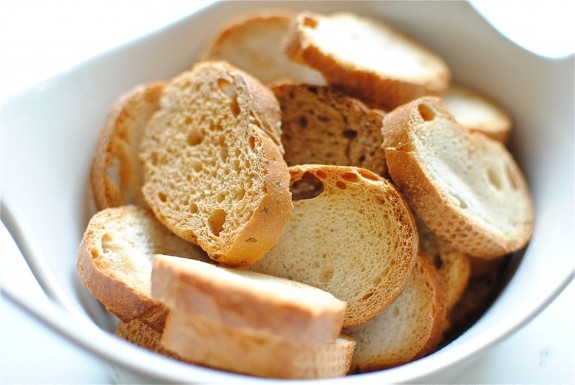 Spread on some pimp local Boulevard Pale Ale mustard.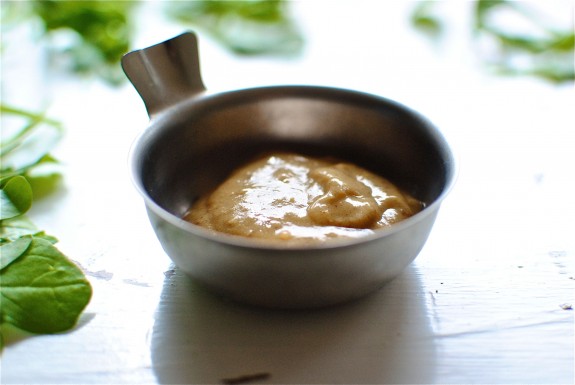 And lunch was served. Straight up into my face. In 30 seconds flat. No lie.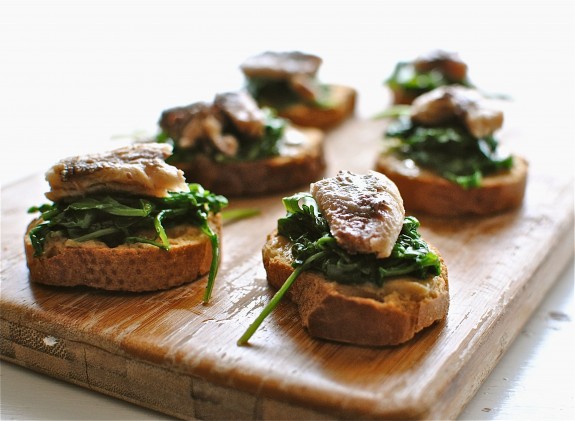 What uuuuup Omega 3s. You lookin' so fiiiiine.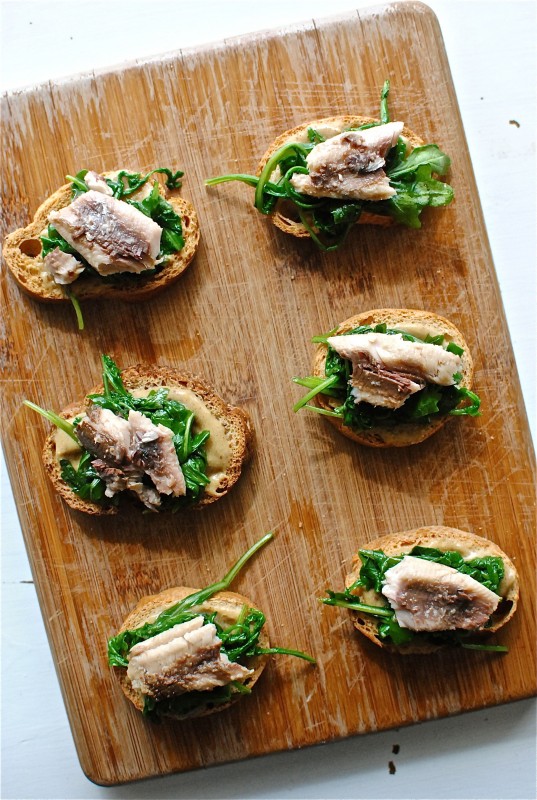 So, how are you feeling? If you need a nap after this, I completely understand. But you know what? You've grown here today. WE'VE grown together, and that feels so good.
I think I'll go save the world now.
 What it took for 1:
* 1(3.75 oz) tin sardines, drained of oil
* 6 mini toasts
* 2 cups arugula
* 2 Tbs. mustard (of your choice)
* 1 Tbs. extra-virgin olive oil
* pinch of salt
Heat the oil in a small skillet and wilt the arugula, 1 minute. Sprinkle with a tiny pinch of salt.
Spoon a little bit of the mustard on each mini toast. Top with arugula and a piece of sardine.
That's it!
So. Stinkin'. Good.