Aaaah, the carving season is among us, my friends. Night after night, neighborhood front porches twinkle with glowing faces of doom.
Some are scary. Some are funny. And some are…well, kinda jank if you ask me.
This Halloween, if you're bored to the bone with carving pumpkins, grab some fruits and veggies and exercise your carving skills on something new!
NO, NOT ON YOUR SPOUSE.
Wow, you guys.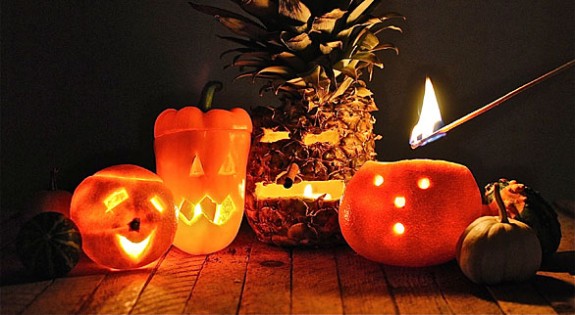 Go ahead and clicky this here link to read my full post on Tablespoon.
Oh, and p.s. – what else besides pumpkins are carvable?
Carvable. That works, right?