You guys, I left the house 3 times today. In this unimaginable heat. What kind of an idiot am I?
I'll tell you what kind.
1) One that needed to see her new friends at a posh foodie shoot in the plaza.
2) One that needed to explore a new vintage shop for knick knacks, dishware and pretty fabrics.
3) One that, by the influence of twitter votes, needed to grab a bottle of chardonnay to sip with my seared chicken dinner.
I mean, you do see how none of this was my fault, right? I'm crispy, shriveled and I look like a dehydrated cherry tomato, but no judgement shall be cast my way.
Right?
OH WAIT, 4 times if you count venturing into the garden to pick out ingredients for dinner.
Now, please ignore me as I stick my face in a meat locker and never come out.
(Except to watch Master Chef.)
Seared Chicken with Garden Kale and Tomatoes: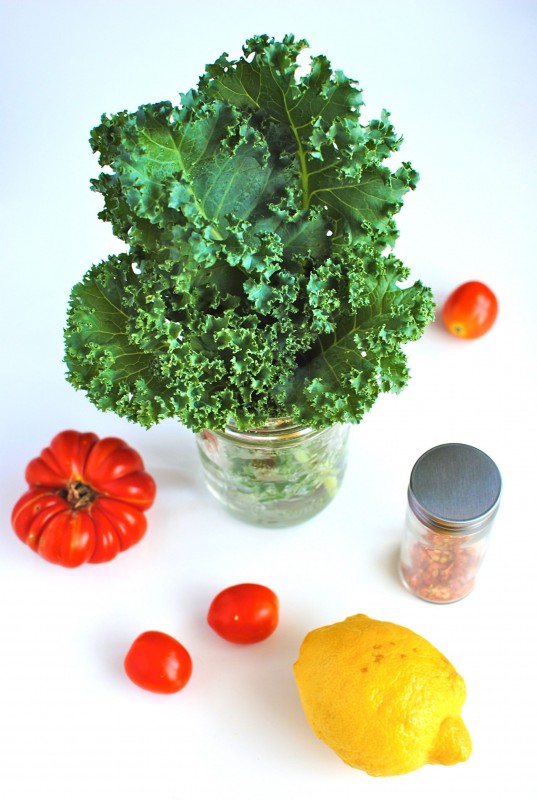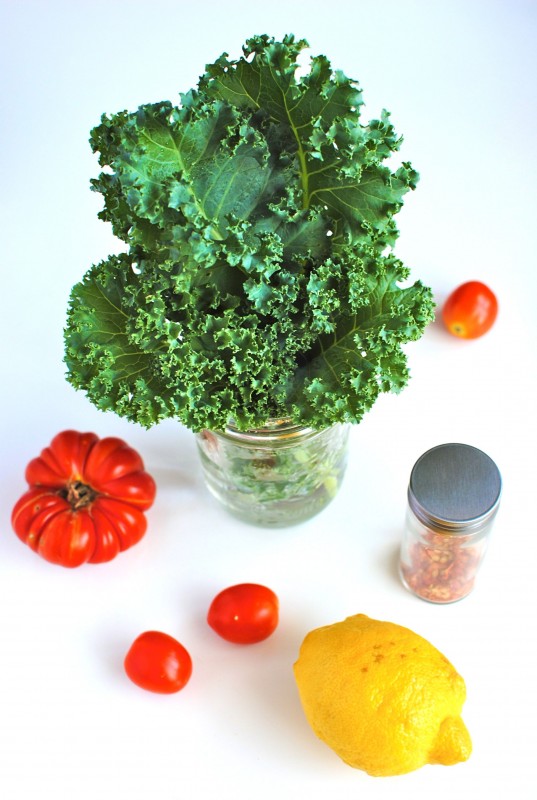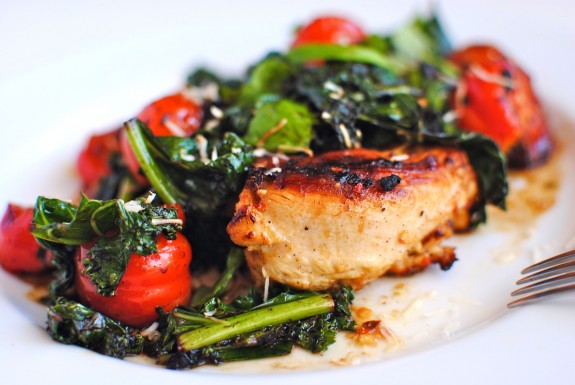 What it took for 2:
* 2 chicken breasts, pounded out thinly
* 6 Tbs. extra-virgin olive oil, divided
* 3 cloves garlic, minced
* 1/2 tsp crushed red pepper
* 1 lemon
* 3 tomatoes, roughly chopped
* 1 bunch kale, ends trimmed and roughly chopped
* 2 Tbs. fresh basil leaves, torn
* 1 tsp coarse salt
* 1 tsp freshly ground pepper
* 2 Tbs. fresh parmesan shavings
In a bowl, combine the chicken breasts, 4 Tbs. oil, juice from half the lemon, the crushed pepper, garlic and a pinch of salt and pepper. Mix together, cover and marinate in fridge for an hour.
Heat a medium skillet with the remaining oil over medium-high. Add the chicken and sear until golden brown and cooked through, about 3 minutes per side. Remove from heat and rest.
To the skillet, add the kale. Saute until it starts to wilt. Add the tomatoes, another pinch of salt and pepper and saute another minute.
Serve chicken with kale and tomatoes, another good spritz of lemon, torn basil and parmesan shavings to bring it all together, baby!