It's Dip Day! (<–not a thing)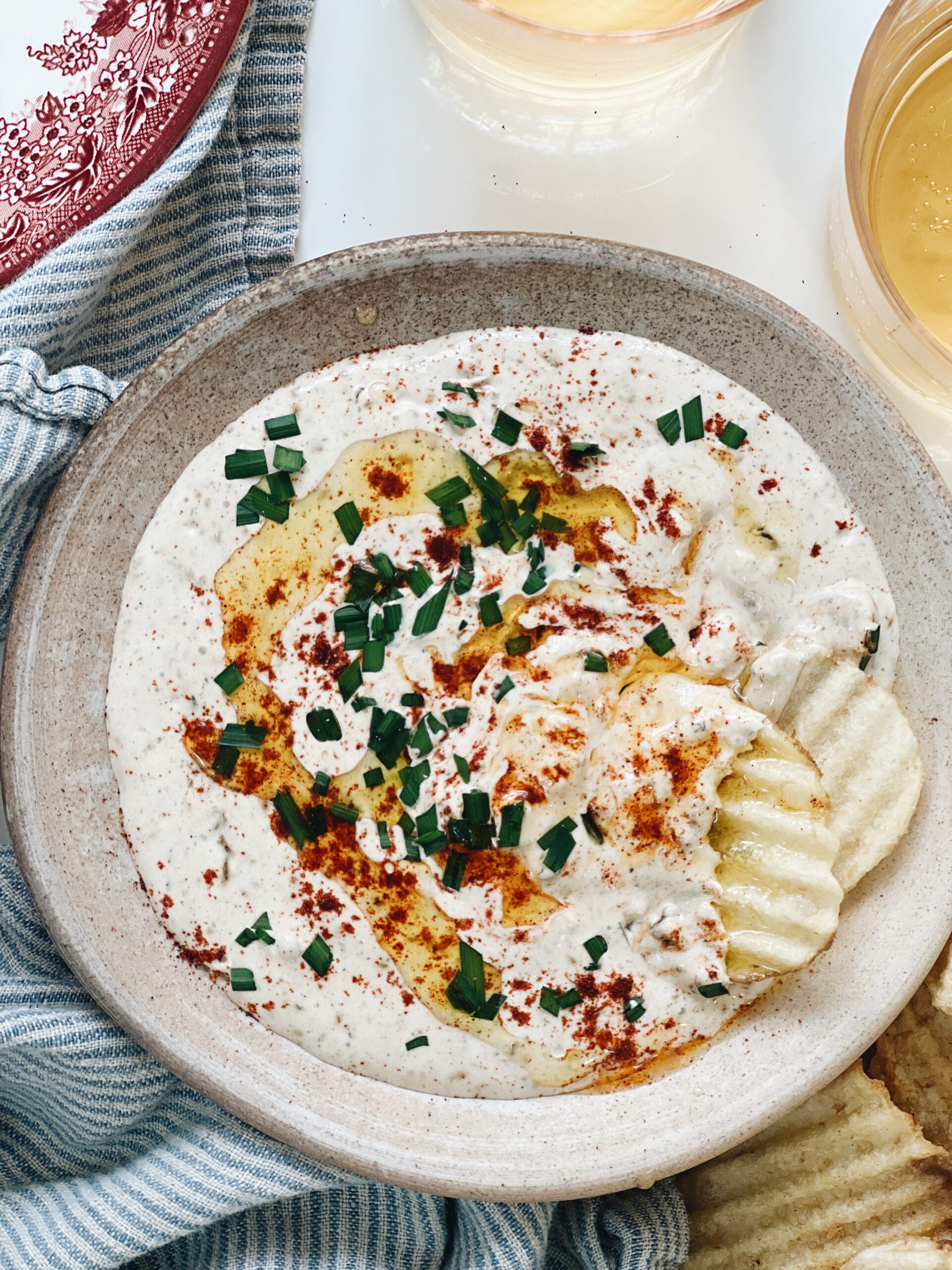 But it could be.
This is one of those dreamy dips that sticks with you. It works best if you'd had a moment to chill it for a few minutes post blitzing so that it firms up, so try not to skip that part. The flavors are fire (apparently that's what the kids say these days), and the how-to is a cinch.
Let us peepeth.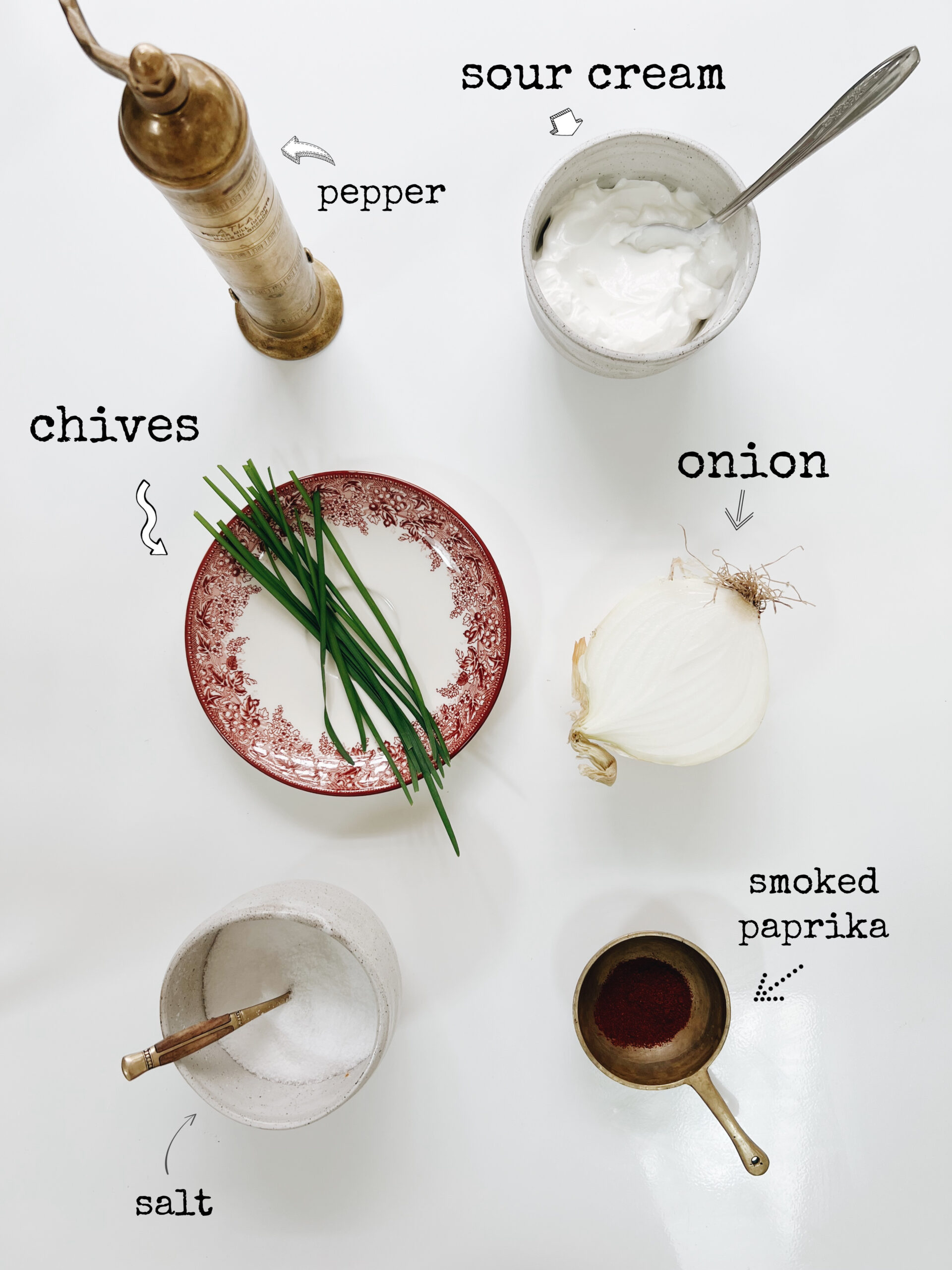 This is it! I never include salt and pepper in my ingredient photos, but if I hadn't it would have been four little ingredients all alone in a giant photo. And we can't have that, now can we?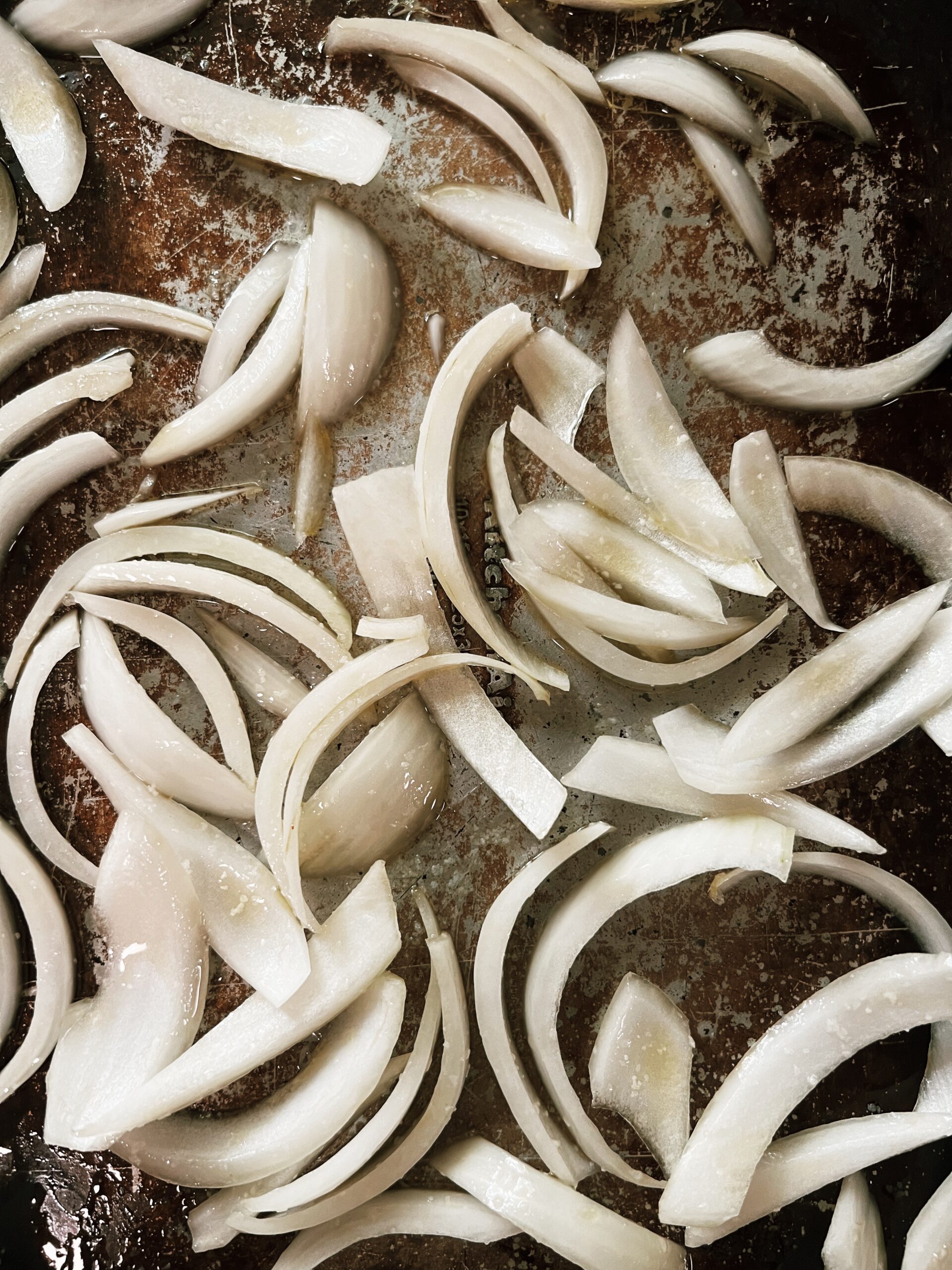 You'll slice an onion! Just half an onion. A large white or yellow onion, even slices, no bigs.
Season with salt and drizzle with AWL (mom, that's oil) and roast them in a hot oven for about half an hour.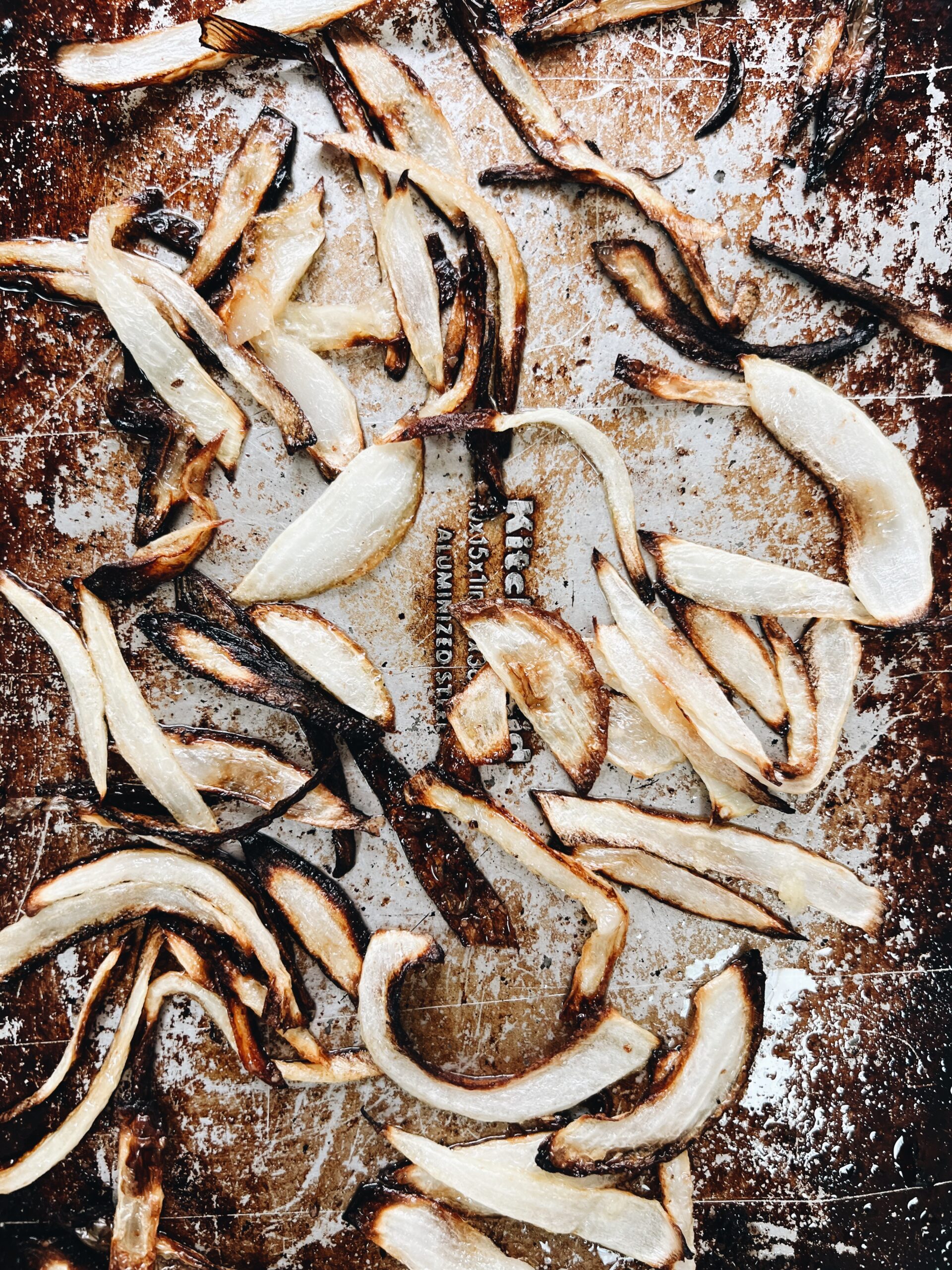 Gawgeous. There's just nothing like roasted onions.
But we're not done yet, so simmer down, Chachis.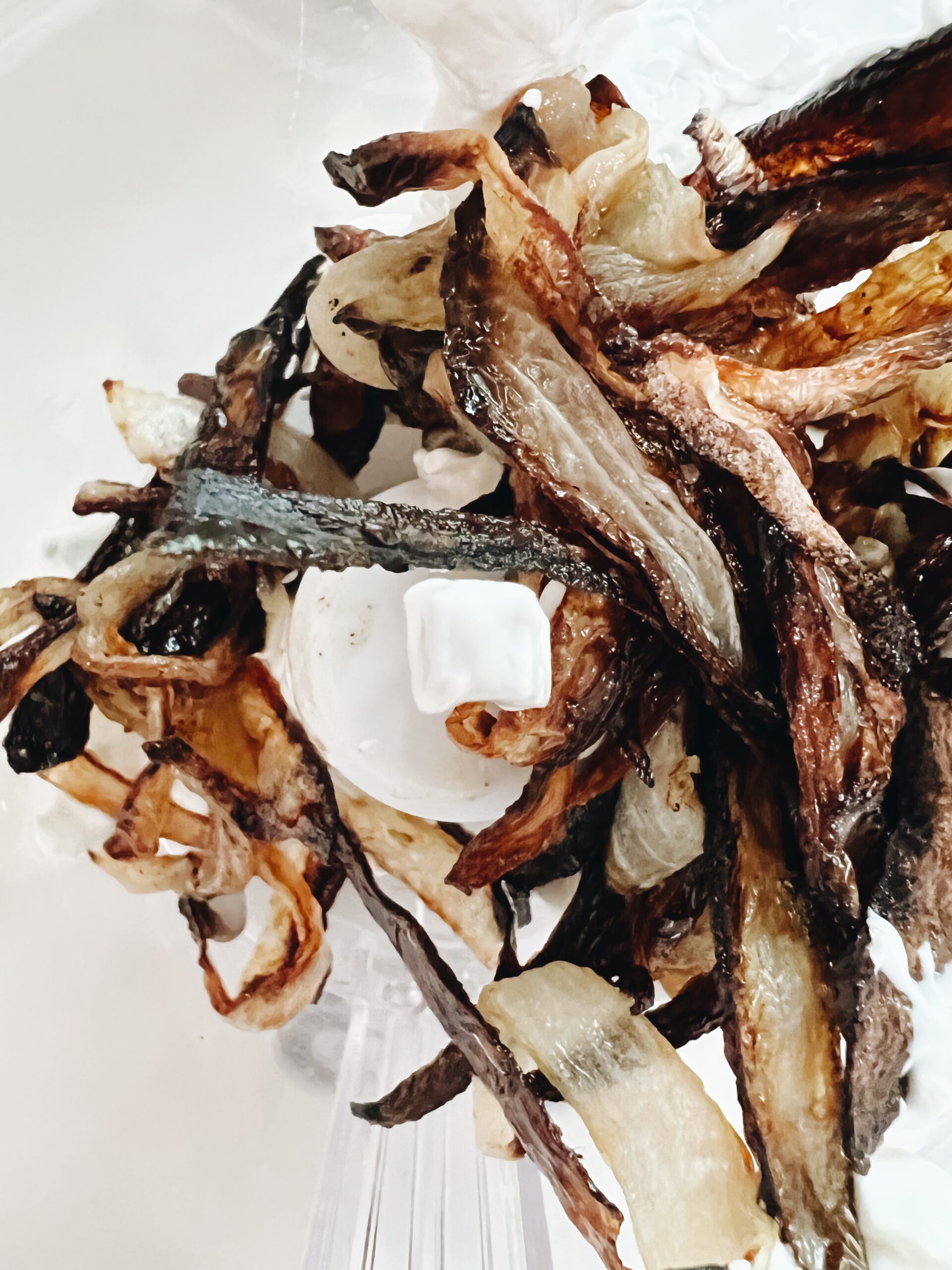 This photo will haunt you for the rest of summer (it's not worms, I swear), but let's combine the sour cream with the roasted onions and bliiiiiiitz it until smooth and seductive and sassy. Dips can be all those things.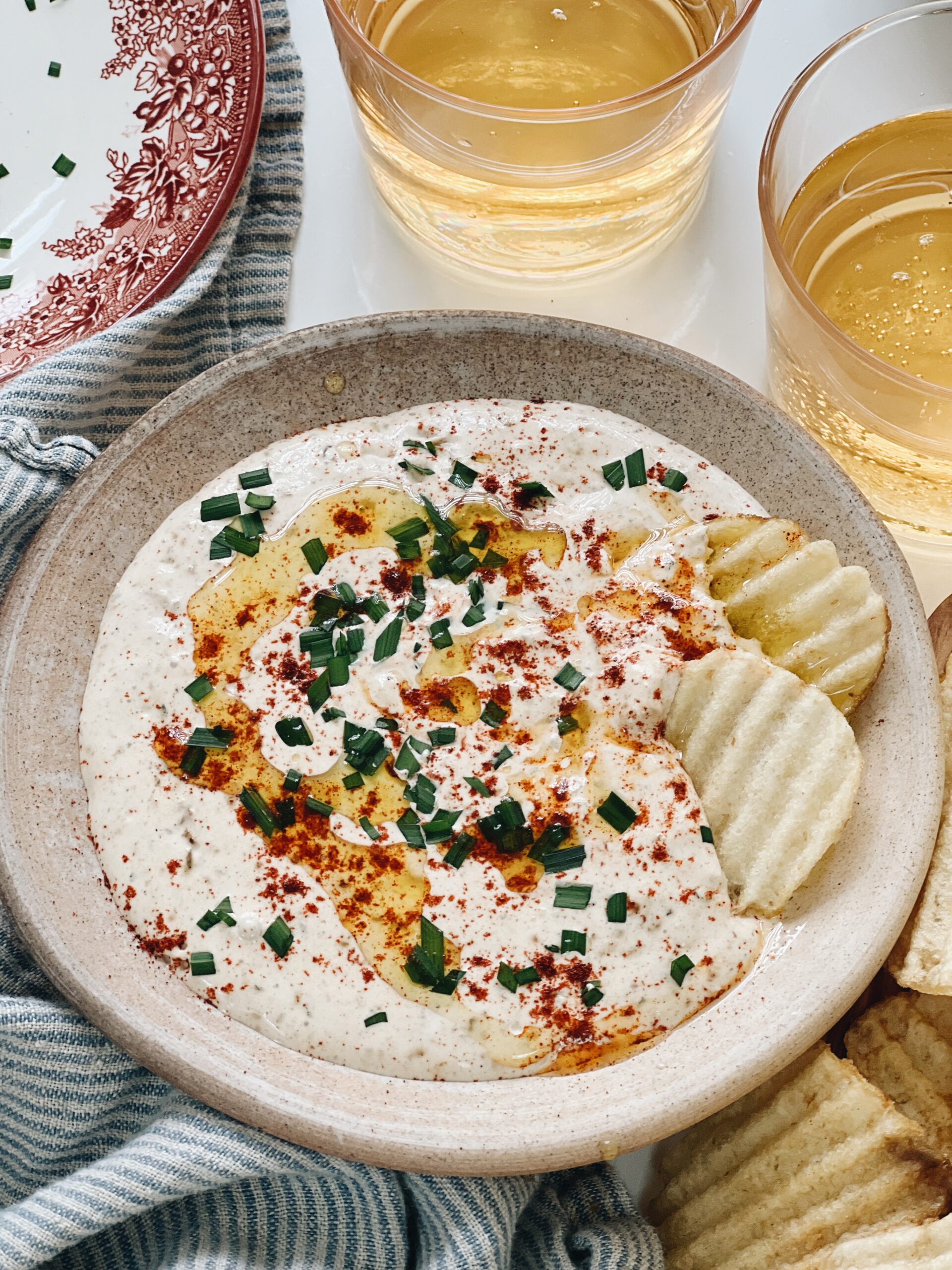 Done. Be sure and chill it! It will seem a little thin after the blitzing and pulsing and blending, so make sure you pour it into a bowl and then let it firm up in a cold fridge for a few minutes.
Then garnish with smoked (or regular, I just like that smokey flavor!) paprika, snipped chives and a crack of black pepper. I drizzled a little bit of oil over the top, but it's not 100% necessary. Grab your favorite potato chips and dive in face first.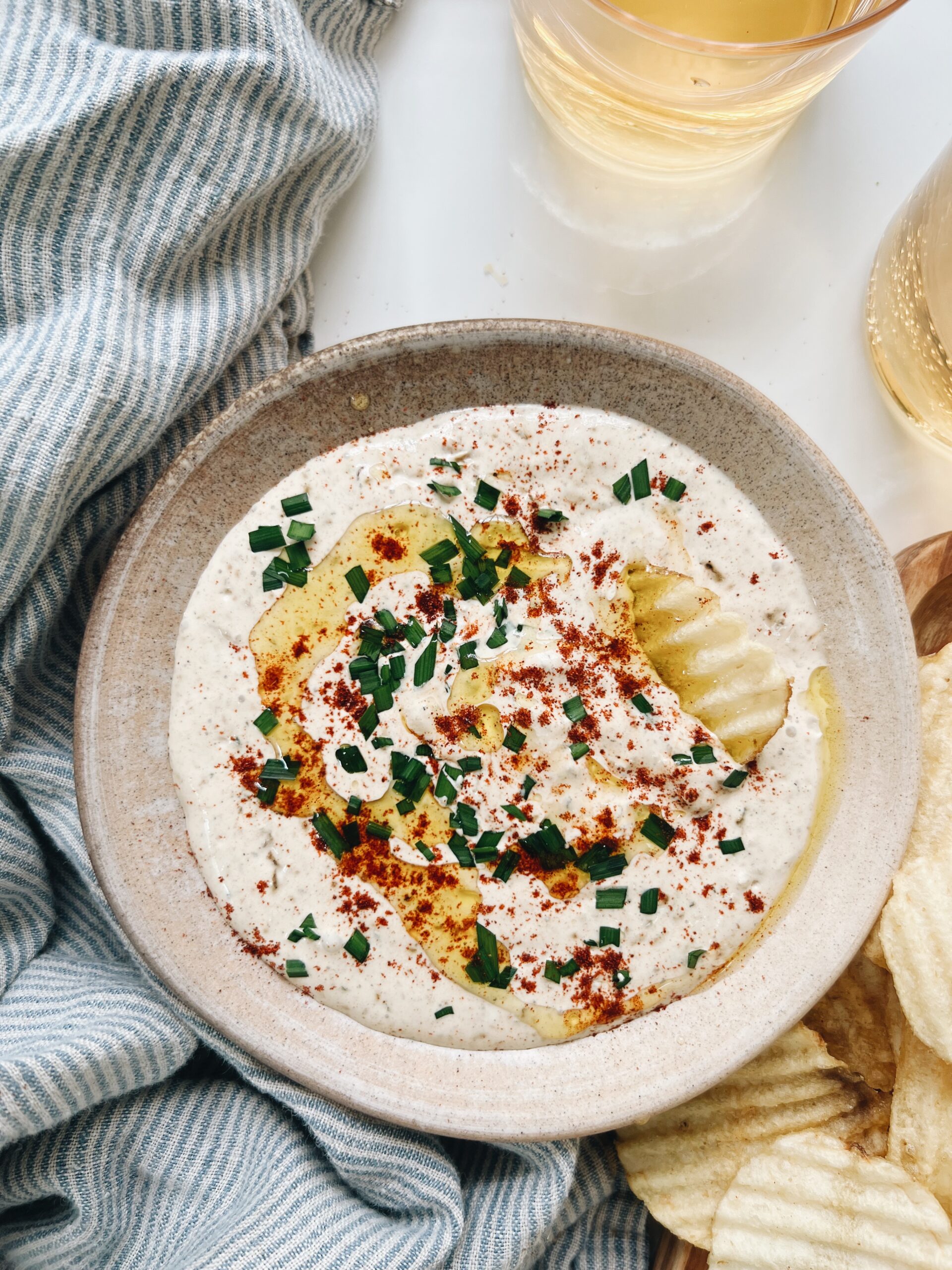 Stupid delicious.
And you know what, if you're not into dips (who even are you?), this makes a fantastic burger spread! But you'll want it as both. At the same time. Blindfolded and backwards.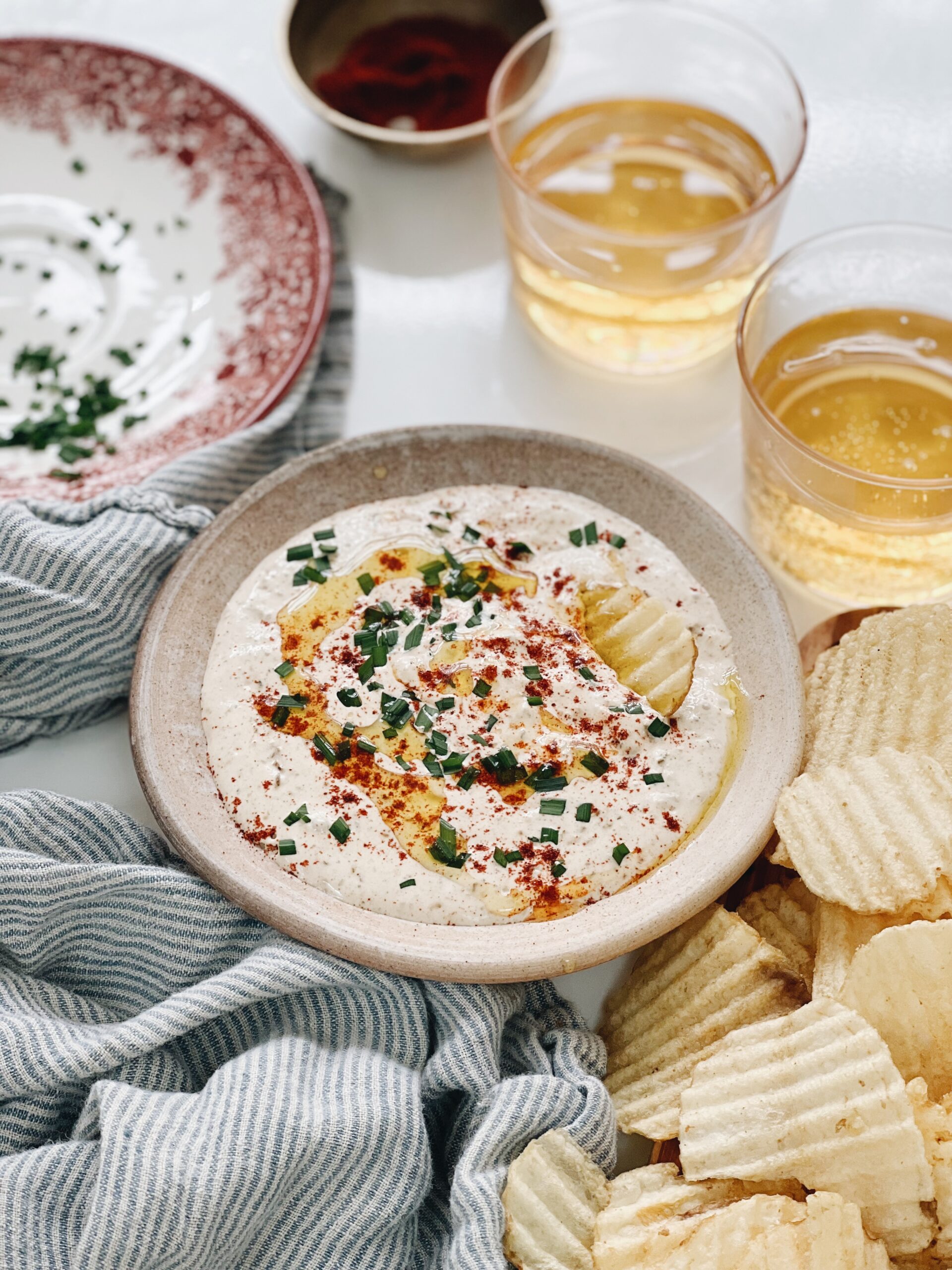 Next gathering? Duuuuuuuh.
Sour Cream and Roasted Onion Dip
Ingredients
8 oz tub of sour cream
1/2 large white onion, evenly sliced
1 tsp snipped chives
Pinch of smoked paprika
Coarse salt and freshly ground pepper
Potato chips, for serving
Instructions
Preheat your oven to 400.
Arrange the onion slices on a rimmed baking sheet, season with a pinch of coarse salt and a drizzle of olive oil. Toss with your fingers to evenly coat. Roast for 25 to 30 minutes, until the onions are tender and have taken on a bit of color.
In a small food processor, combine the sour cream with the roasted onions. Pulse until smooth. Pour into a small serving dish and chill in the fridge for roughly 15 minutes. Garnish with a pinch of smoked paprika, the snipped chives, a crack of black pepper and maybe a tiny drizzle of your best oil.
Serve with potato chips!
Serves four.
7.8.1.2
582
https://bevcooks.com/2022/06/sour-cream-and-roasted-onion-dip/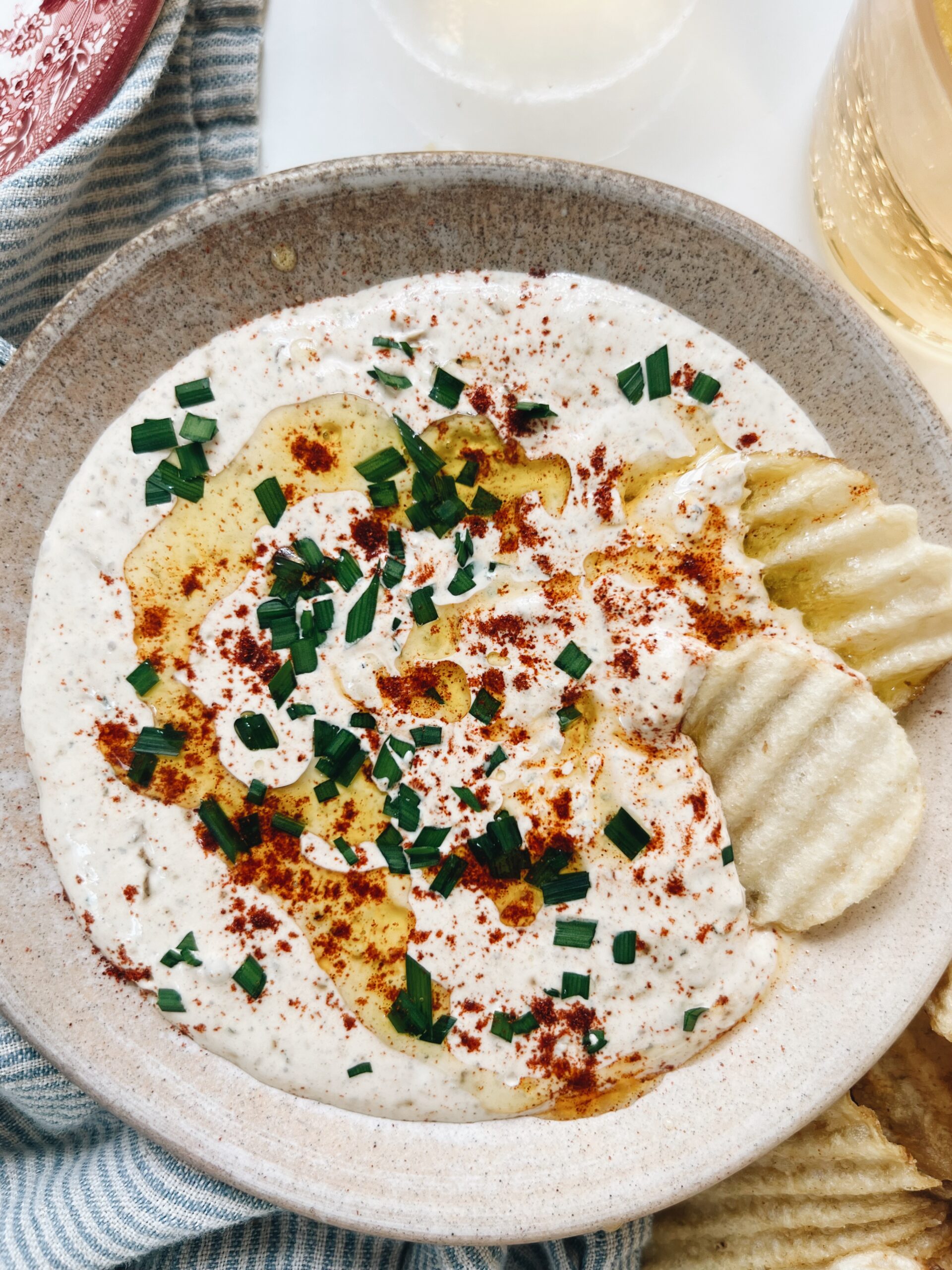 Or hi, right now.