It's ABOUT time. I know.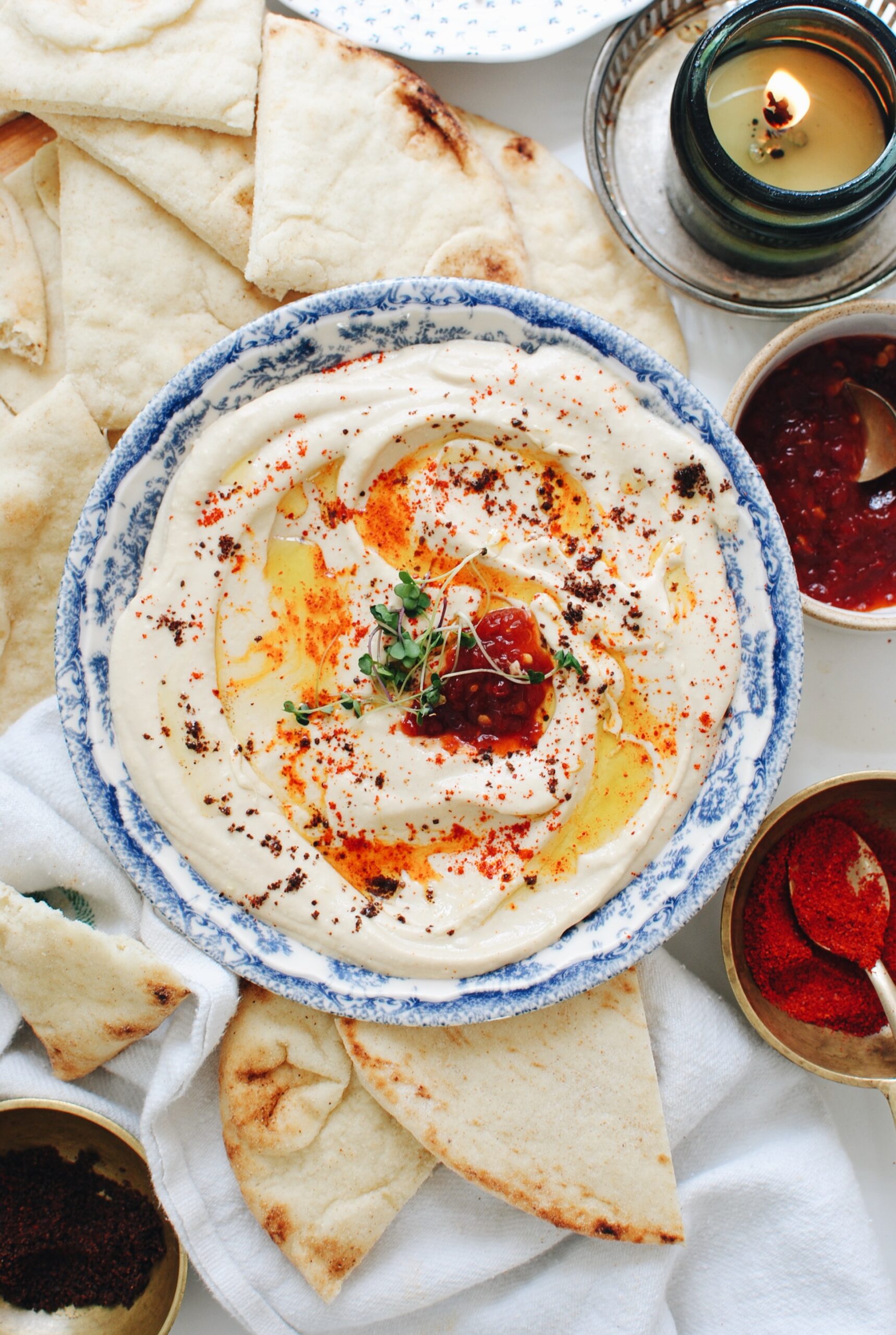 Hummus! Creamy, dreamy, smooth-like-buttah hummus. And guess what, I brought back a couple of tips from Israel! Including tahini from the original press in Jerusalem. Hello, cannot get any better than that. You can find good imported tahini everywhere, so just get the good stuff and you're in fine shape for this.
A'ight, let us peepeth.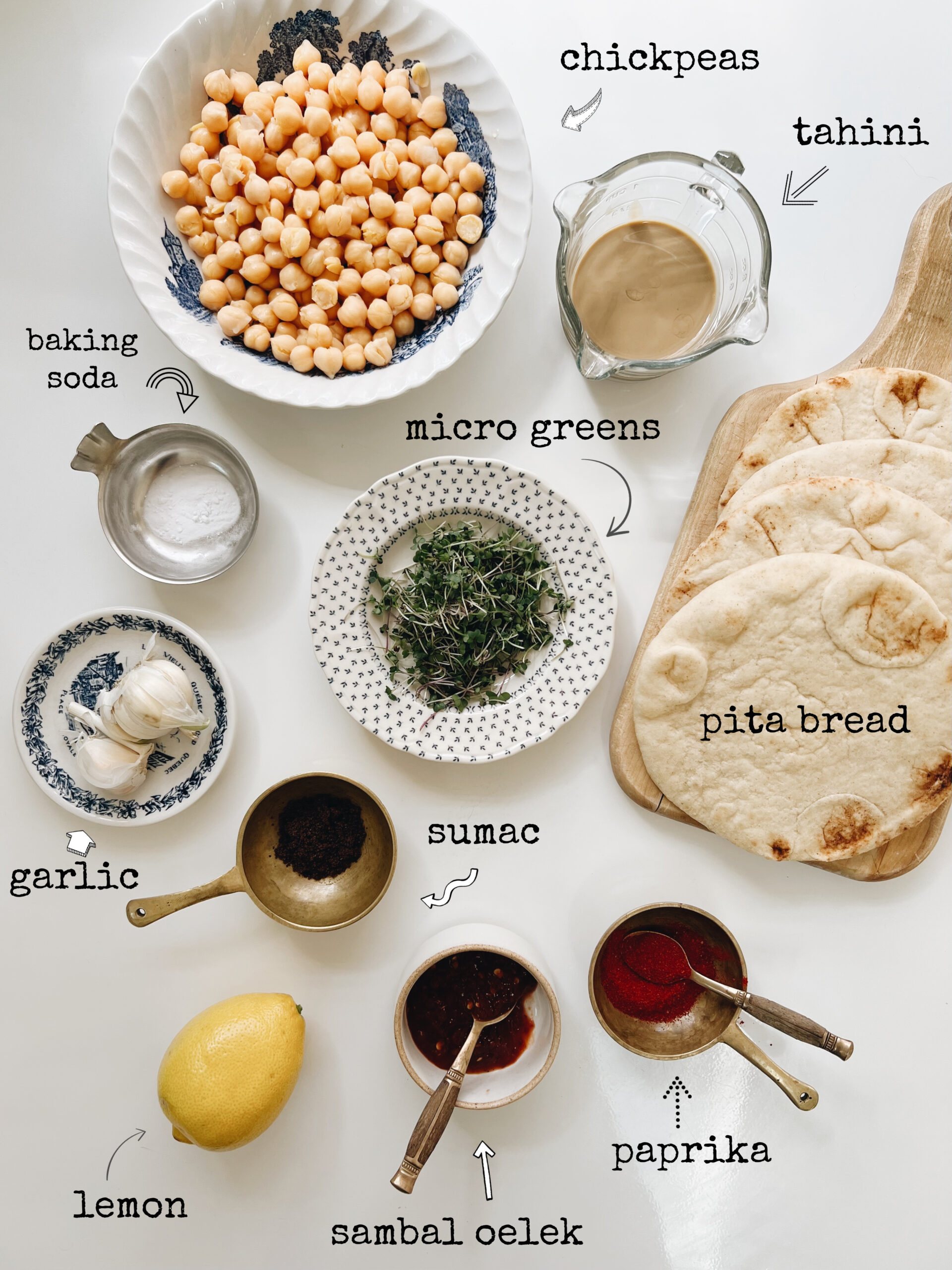 Most of this is garnish. Which let me tell you now, do not skimp on. Don't even think about nixing the garnishes. If you do, your hair follicles will be haunted with cave crickets until November. Don't do it.
I love heat in my hummus, so I always use sambal oelek (chili paste). Paprika is fantastic, as is sumac. Cumin even works! Get your best oil for that final drizzle, too. Micro greens are totally optional, but I find them fresh and delightful. You fly, little bird.
The rest are standard hummus ingredients! Just like we do.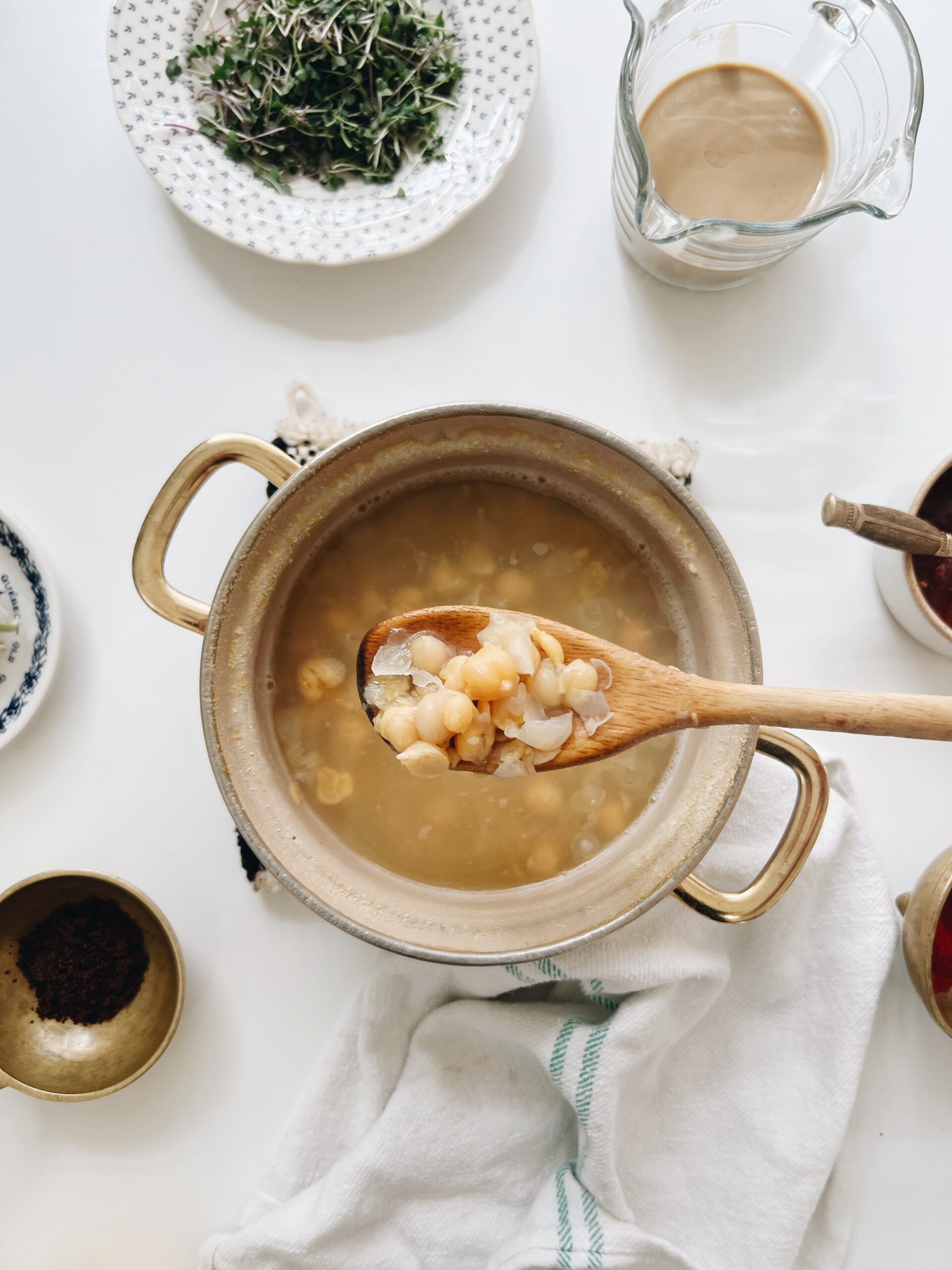 So here's a tip from Israel. No one wants to shell all those dang . . . shells. Skins. Peels. Just boil the chickpeas! Get them in boiling water with a tsp of baking soda for about twenty minutes. You want them good and soft and mushy and basically falling apart in submission. This helps the creamy factor once you start processing.
And don't worry too much about warm chickpeas into a processor. Drain the water and let them sit just a couple of minutes. Then violently get them in.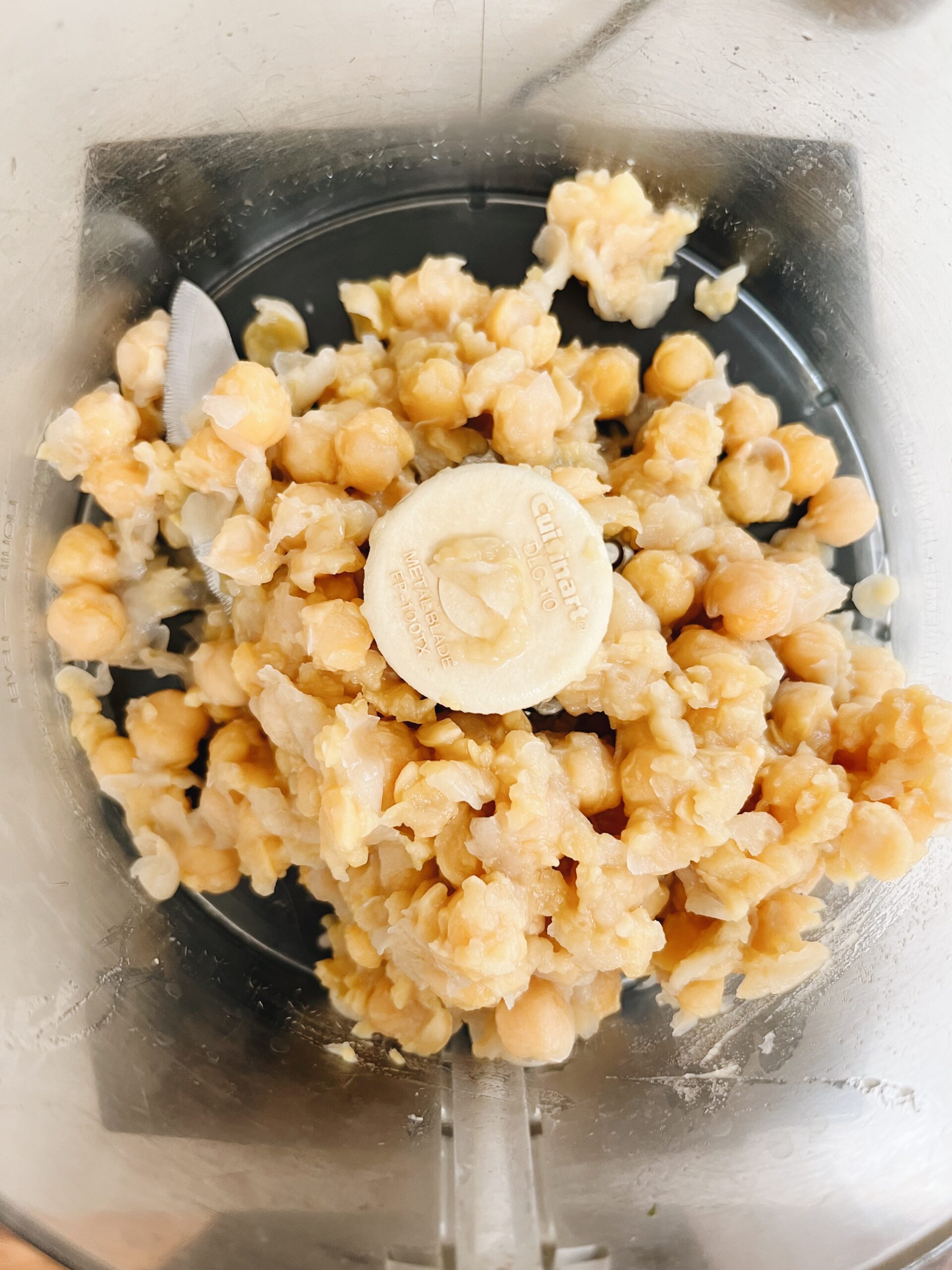 They'll look like this.
You're finished!
Just kidding.
Let's add the tahini, some roughly chopped garlic, lemon juice and a good pinch of salt. Get that motor going.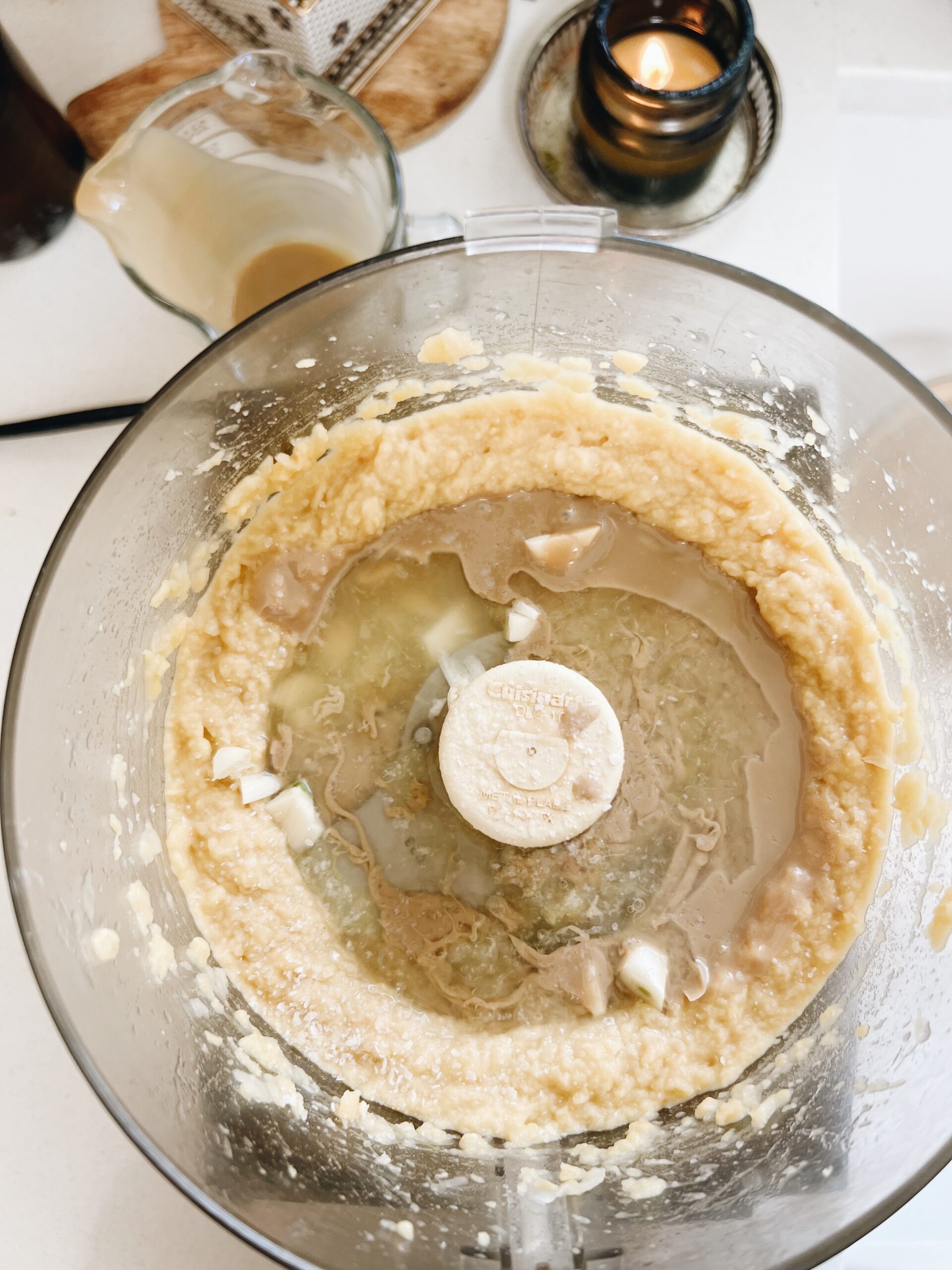 This actually was before I started the motor. Sorry. Wanted you to see how it all looks before you start the pureeing. I pulsed the chickpeas first! That's right.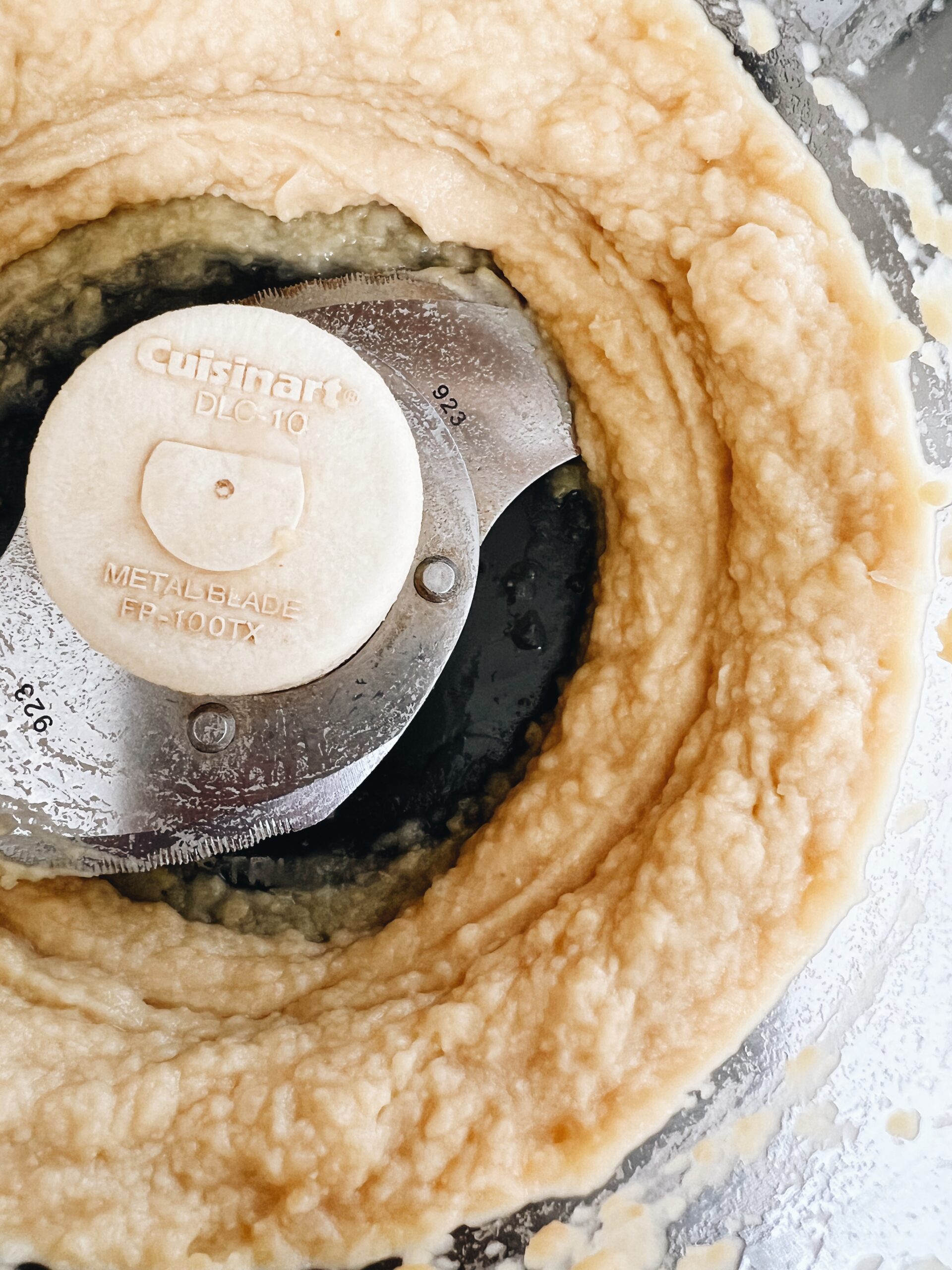 This is about a minute in. It's still very chunky, so we'll add a few Tbs. of ice water (another trick!) and that somehow aids in the creaminess factor. Don't ask me how, I was too focused on the emerald green kimono the teacher was wearing.
But add that water, get that motor going for another minute or two, and taste it. Need anything? Salt? More lemon? Another drizzle of tahini? Get it juuuuust right.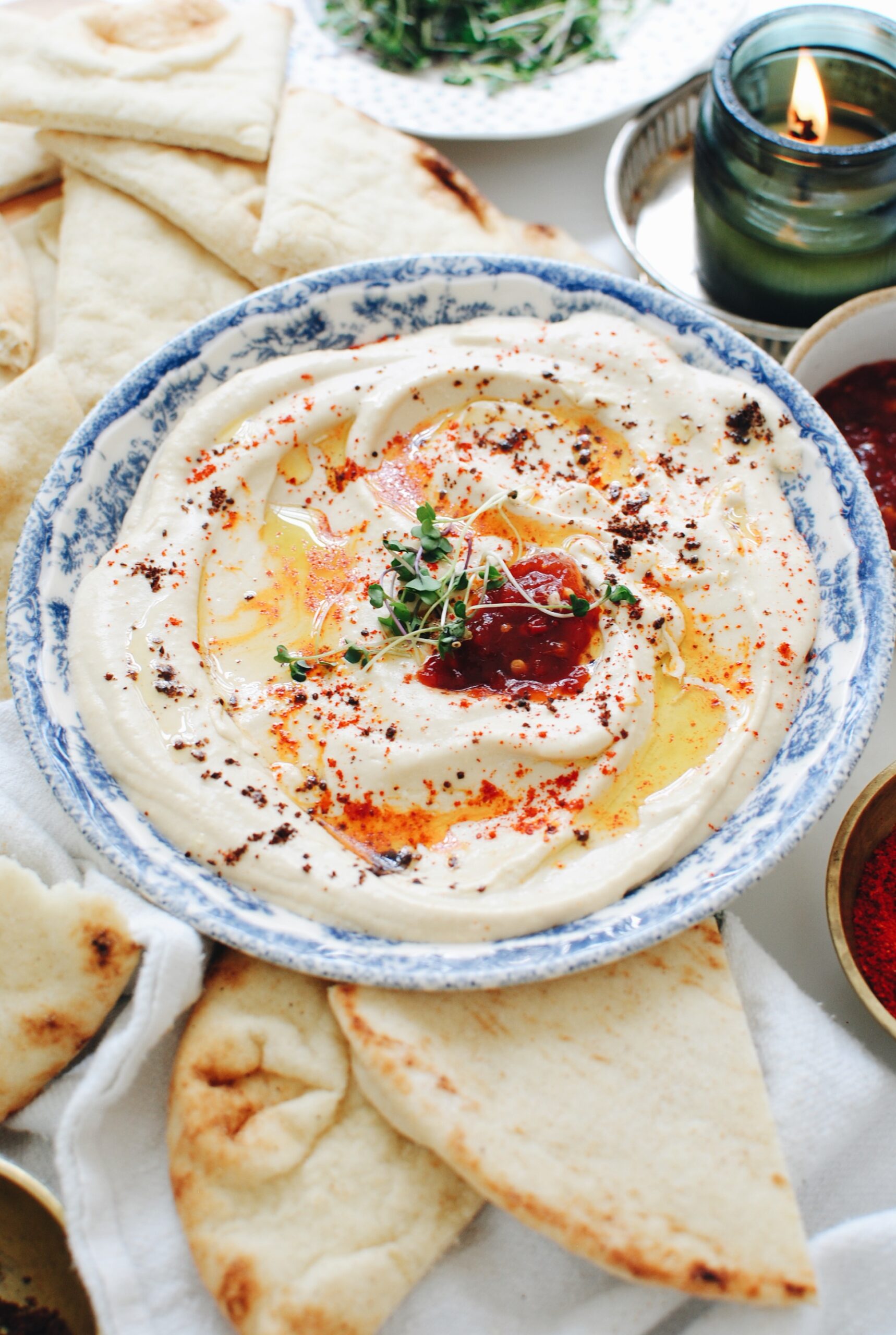 Hi, hello, look at how smooth that is. It's absolutely ridiculous. Tangy from the lemon juice, toasted and nutty from that fabulous tahini, aromatic from the garlic – unreal.
You'll drizzle with your best oil, sprinkle with your spices, garnish with micro greens (or not!) and dollop with chili paste. IT IS SO GOOD. In the video I show you some dipping, but I forgot to get that in photo form. I was in a coma by now, so.
Also, one more thing – it's best chilled! Once you get the flavors just right, transfer it to a bowl and get it in the fridge for thirty minutes or so. Long enough to watch a Friends rerun while it chills and sets. Ugh! You'll absolutely lose your mind.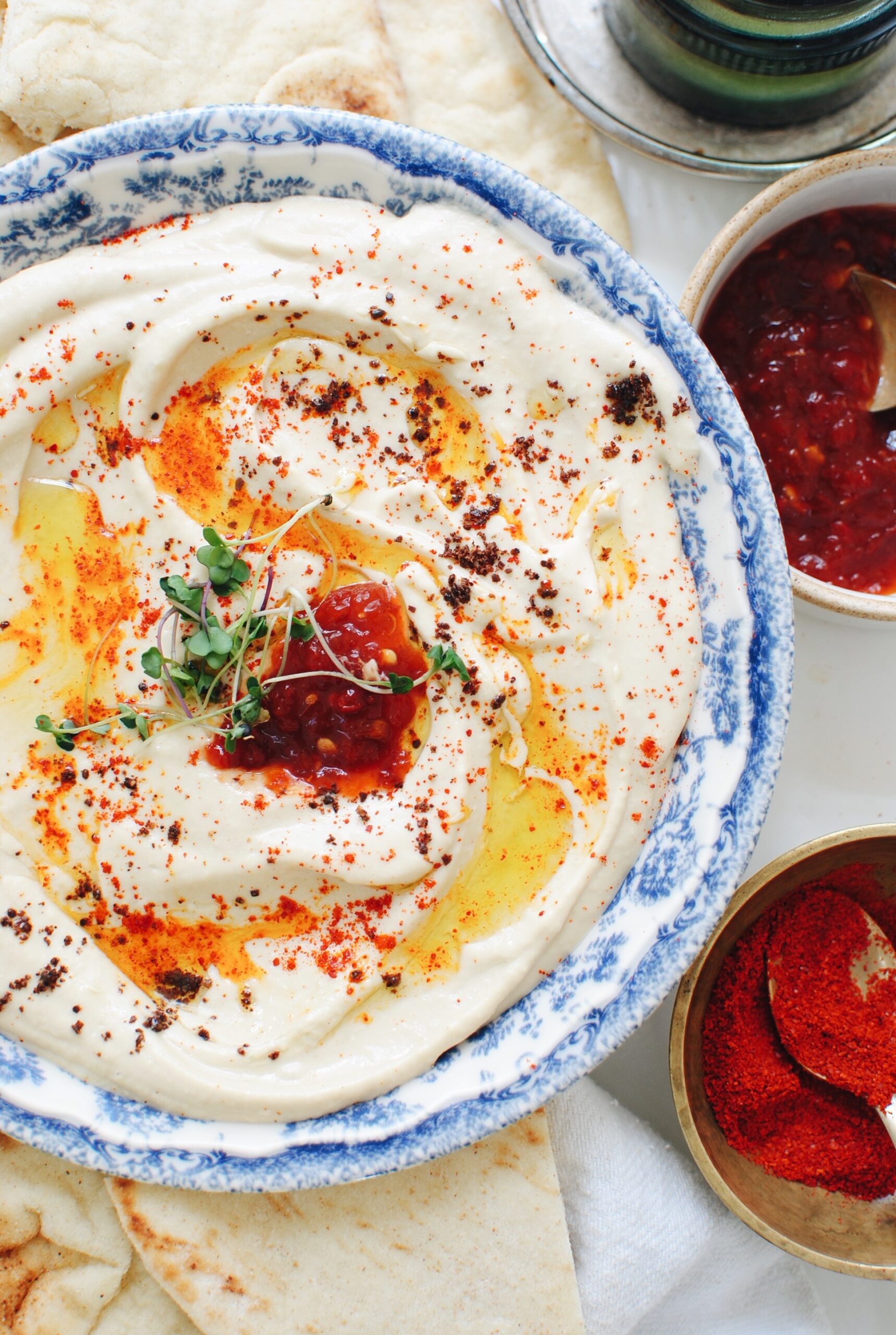 Enjoy, enjoy, enjoy!
Ingredients
15.5 oz canned chickpeas, drained and rinsed
1 tsp baking soda
1/2 cup (at least) good imported tahini
2-3 Tbs. Lemon juice (to start)
3 garlic cloves, coarsely chopped
Coarse salt
Tsp sumac
Tsp paprika
2 tsp sambal oelek
Pinch of micro greens (optional)
Instructions
In a small pot of boiling water, add the chickpeas and baking soda. Cook on a medium simmer about 20 minutes, until the chickpeas are very soft and beginning to mush up. Transfer them to a food processor and add the tahini, chopped garlic, lemon juice and a good pinch of salt. Blitz about 30 seconds. It's very rough right now. That's okay. Let's add 5 Tbs. Ice water to the processor and keep the motor running another minute or so. Keep processing until the mix becomes wildly smooth. Taste it. Need anything? Another pinch of salt? A splash of lemon juice? A little more of that delicious toasted tahini? Right now it's all personal preference, so adjust it if you think it lacks acidity or a little salt. Once more pulse and she's ready.
Transfer to a bowl and drizzle with your best olive oil. Then garnish with a sprinkle of paprika, sumac, a dollop of sambal oelek and a tiny scattering of micro greens. The seasonings are optional, but OH so worth it. I love mine with heat, so I always add sambal. Ground cumin makes a nice garnish, too!
Serve with warm toasted pita and dive in.
Serves four.
7.8.1.2
637
https://bevcooks.com/2023/04/homemade-hummus/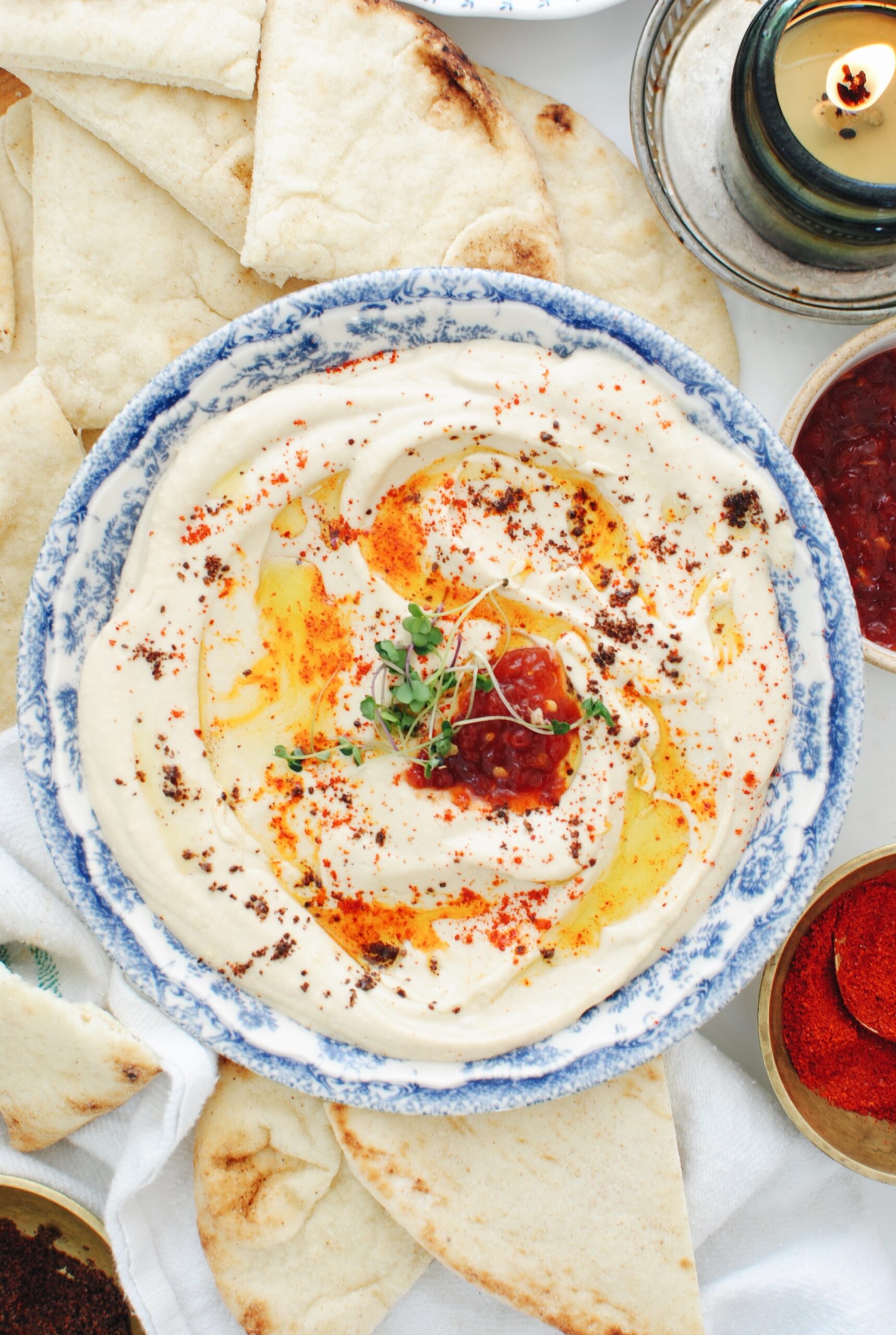 Have you ever seen anything that smooth? No, no you have not.