Back with another side dish! Dip-style.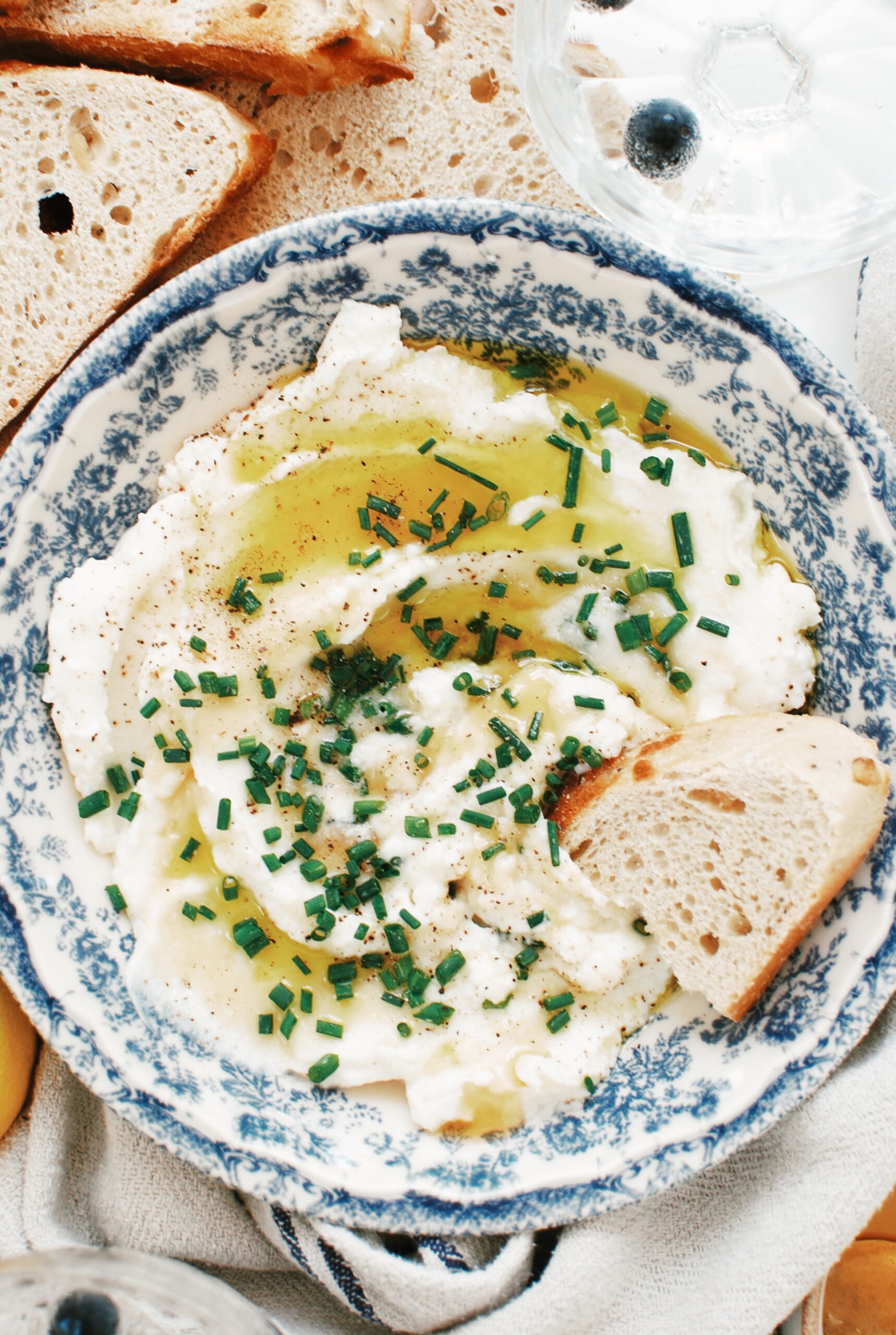 And this one is an under-five minute no brainer. Zero cooking. Only spooning and snipping and drizzling and sprinkling.
Also, don't tell anyone but it's a copy cat of my beloved French Market's famous ricotta dip. Only theirs is fresh ricotta (which you can totally do!), and hand dipped, which is just the lightest, fluffiest ricotta ever. But this one is pretty dern stellar, too.
Let us peepeth.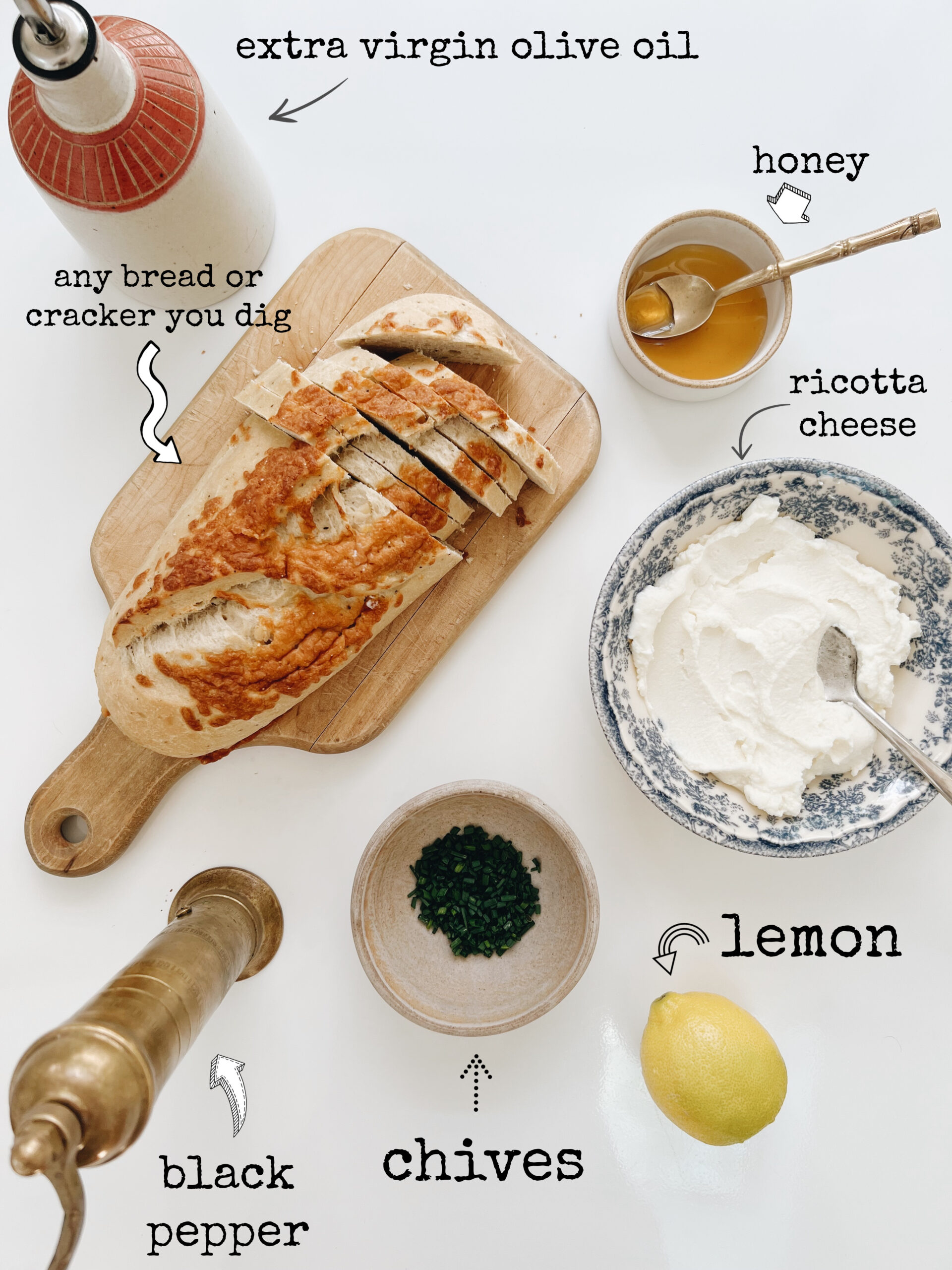 Get whole milk ricotta, if you can. It truly makes all the difference.
And the bread will be up to you! This was a dense asiago bread that my store randomly had, but any crusty bread (lightly toasted!) or a cracker of choice totally works.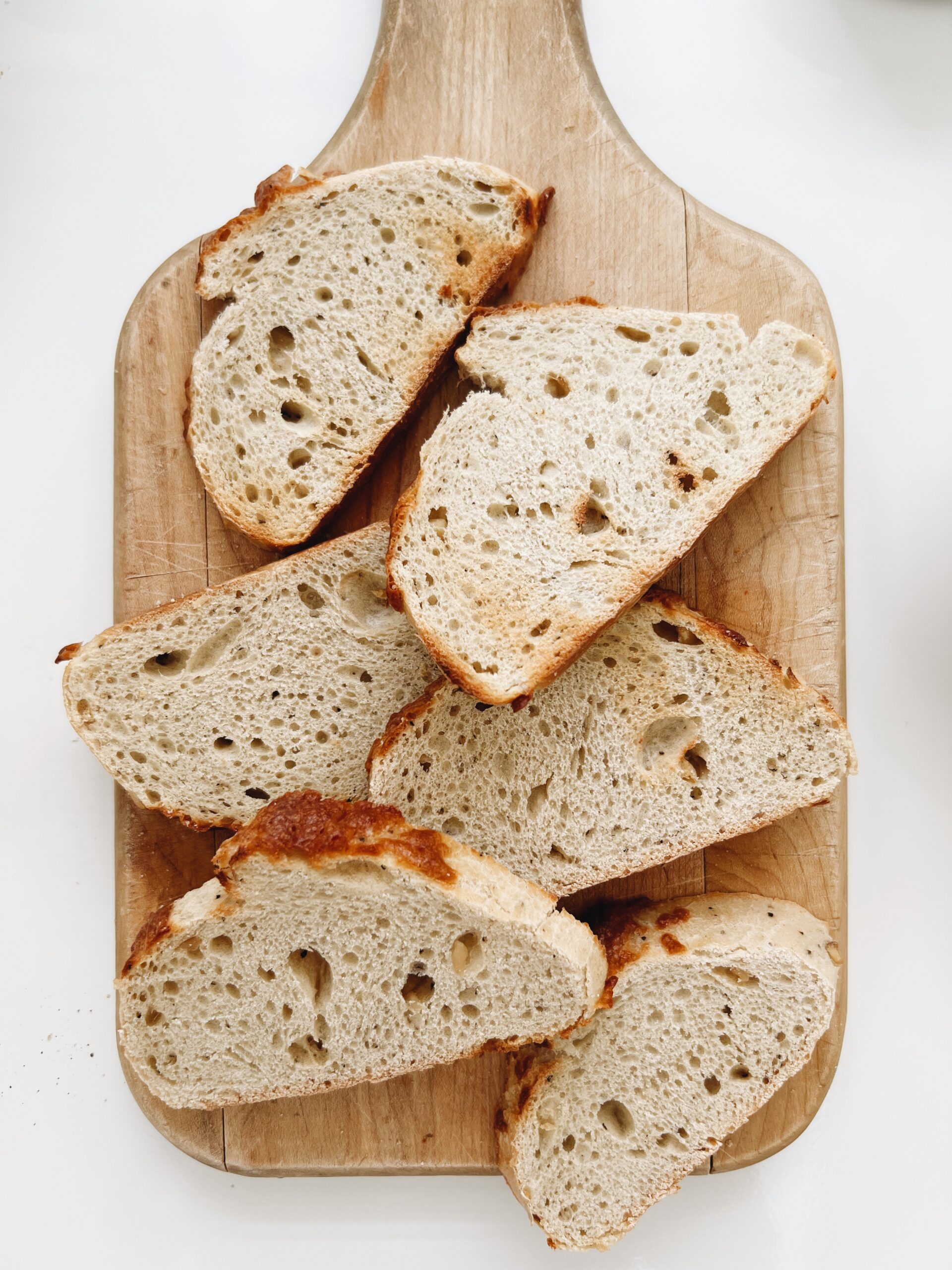 This is a photo of the bread just because. Otherwise I have nothing else to show you, ha!
Oh.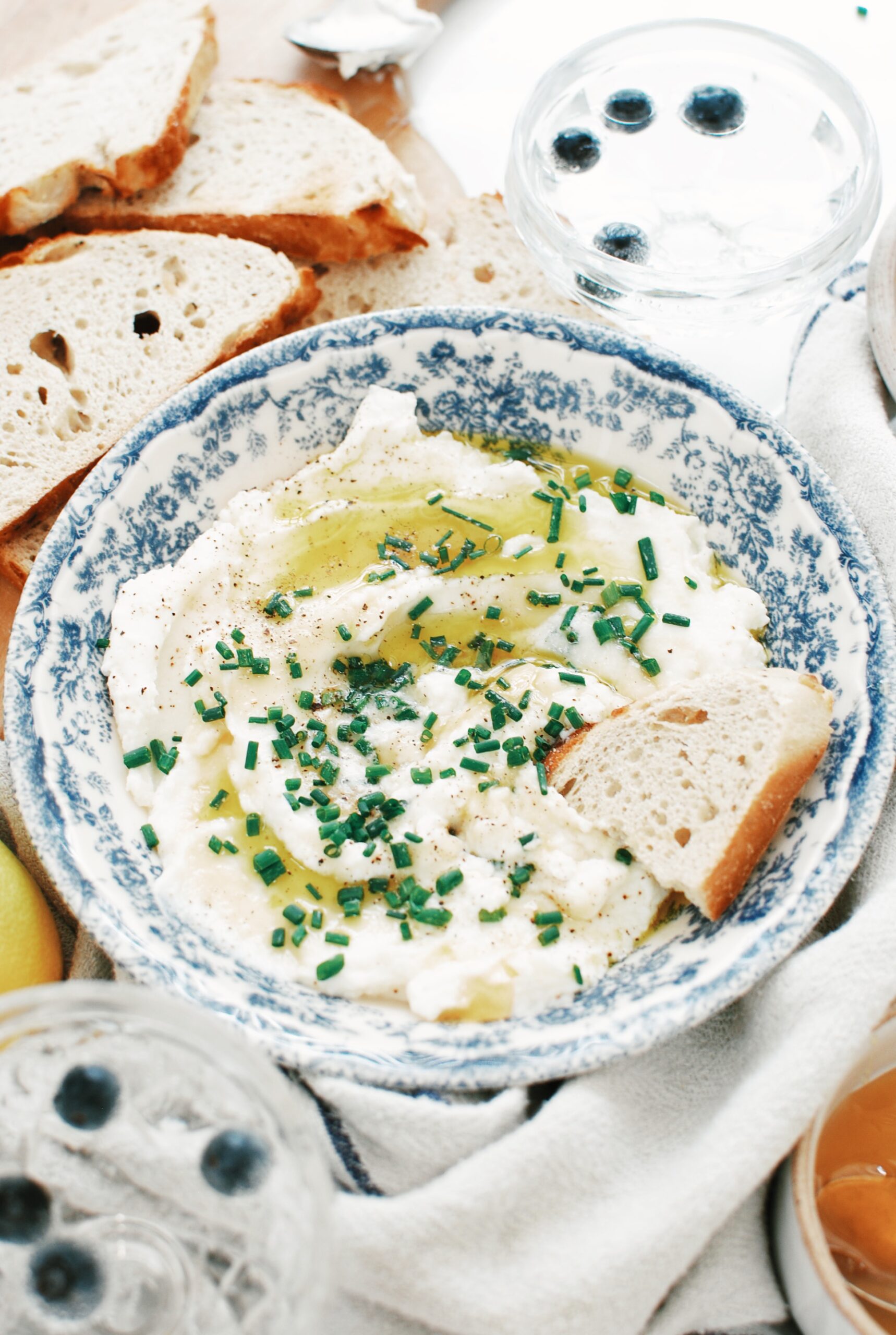 You'll spoon the ricotta into a little bowl, then just go at it with your toppings. Your best extra-virgin olive oil, fresh lemon juice, delicious honey, some snipped chives, a pinch of salt and a crack of black pepper. That is IT. And I'm telling you, the honey meets lemon will send you straight over the edge.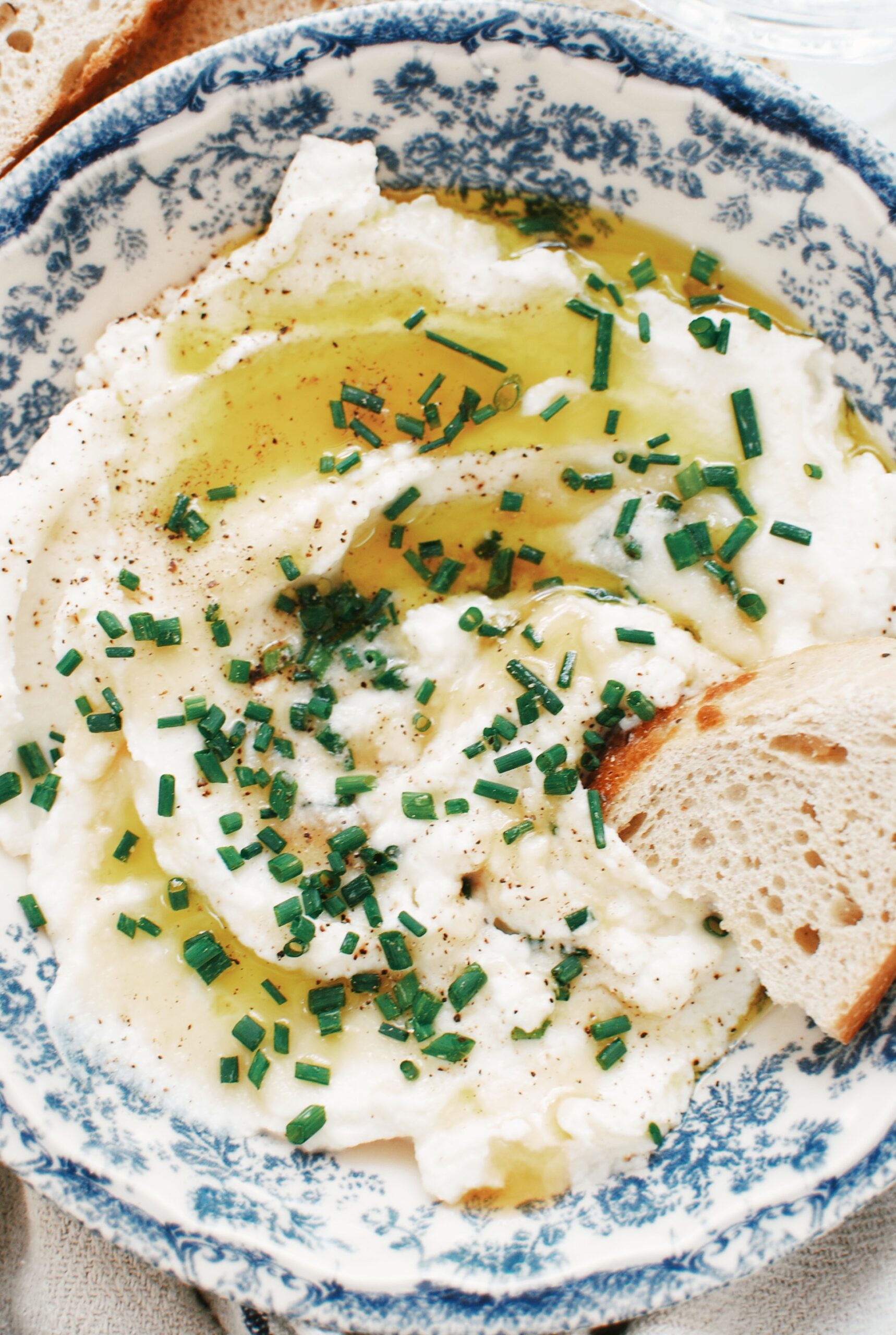 It's light but creamy. Fluffy but rich. Acidic and bright but with depth of flavor. Sweet and savory in every single bite and it will be too much for your soul, and not nearly enough at the same time.
Next get together, get on this.
Or better yet, whip it up as an appetizer later today when you're cooking dinner. OR just put it on the table with roast chicken and sautéed green beans. Find a way to include this in your immediate future or there may be consequences.
Look I don't make the rules.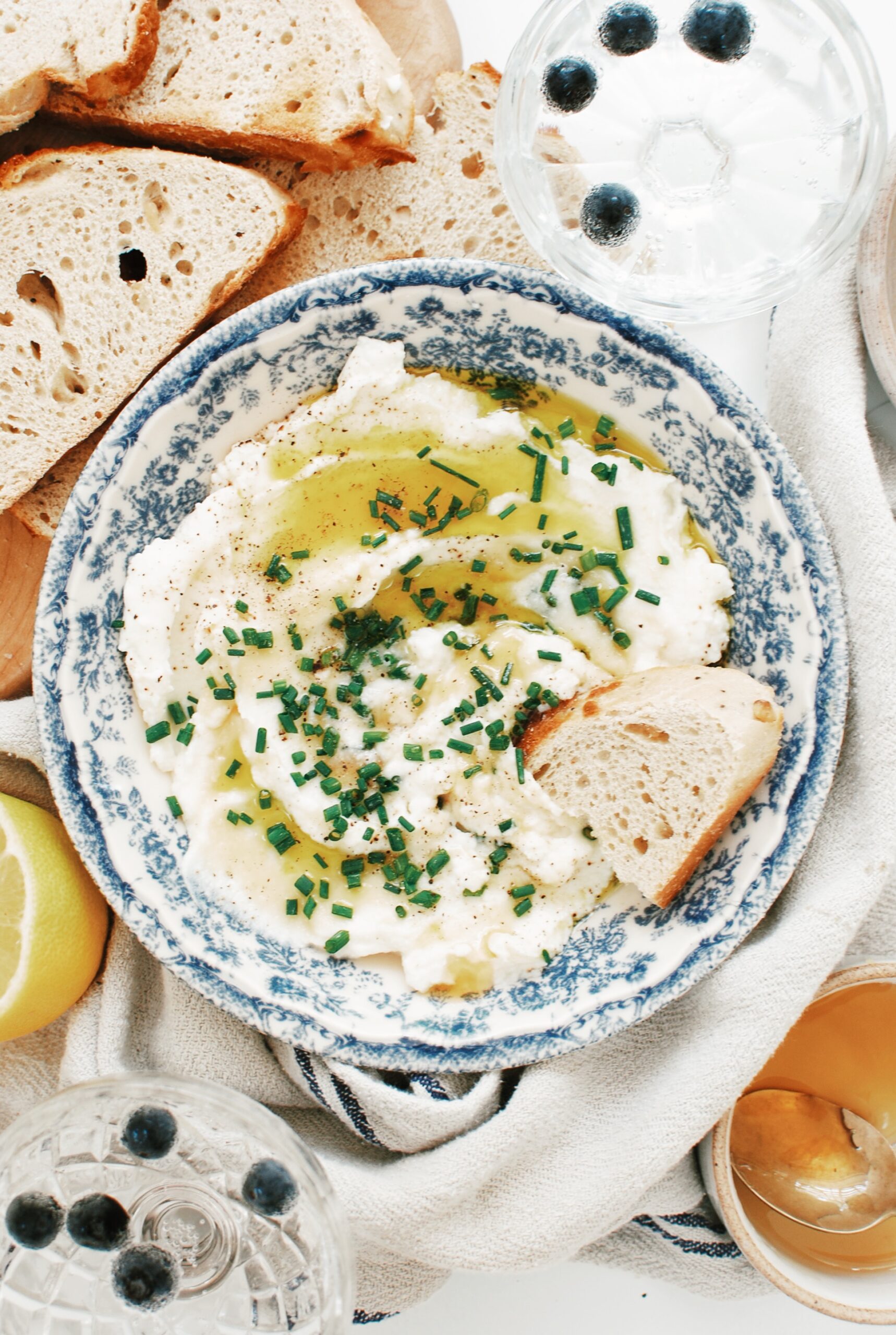 Get ready for a new chapter of your LIFE.
Ricotta Dip with Honey, Lemon and Chives
Ingredients
15 oz whole milk ricotta
2 Tbs. honey
2 Tbs. extra-virgin olive oil
1 Tbs. snipped chives
About a Tbs. fresh lemon juice
Pinch of salt
A crack of black pepper
Sliced crusty bread or any cracker you love
Instructions
Spoon the ricotta into a small serving bowl. Drizzle with honey and oil. Squeeze the lemon juice over, and sprinkle with chives. A pinch of salt and a little freshly ground black pepper and you're finished.
Serve with toasted sliced crusty bread, or any favorite cracker!
Serves four to six.
7.8.1.2
585
https://bevcooks.com/2022/07/ricotta-dip-with-honey-lemon-and-chives/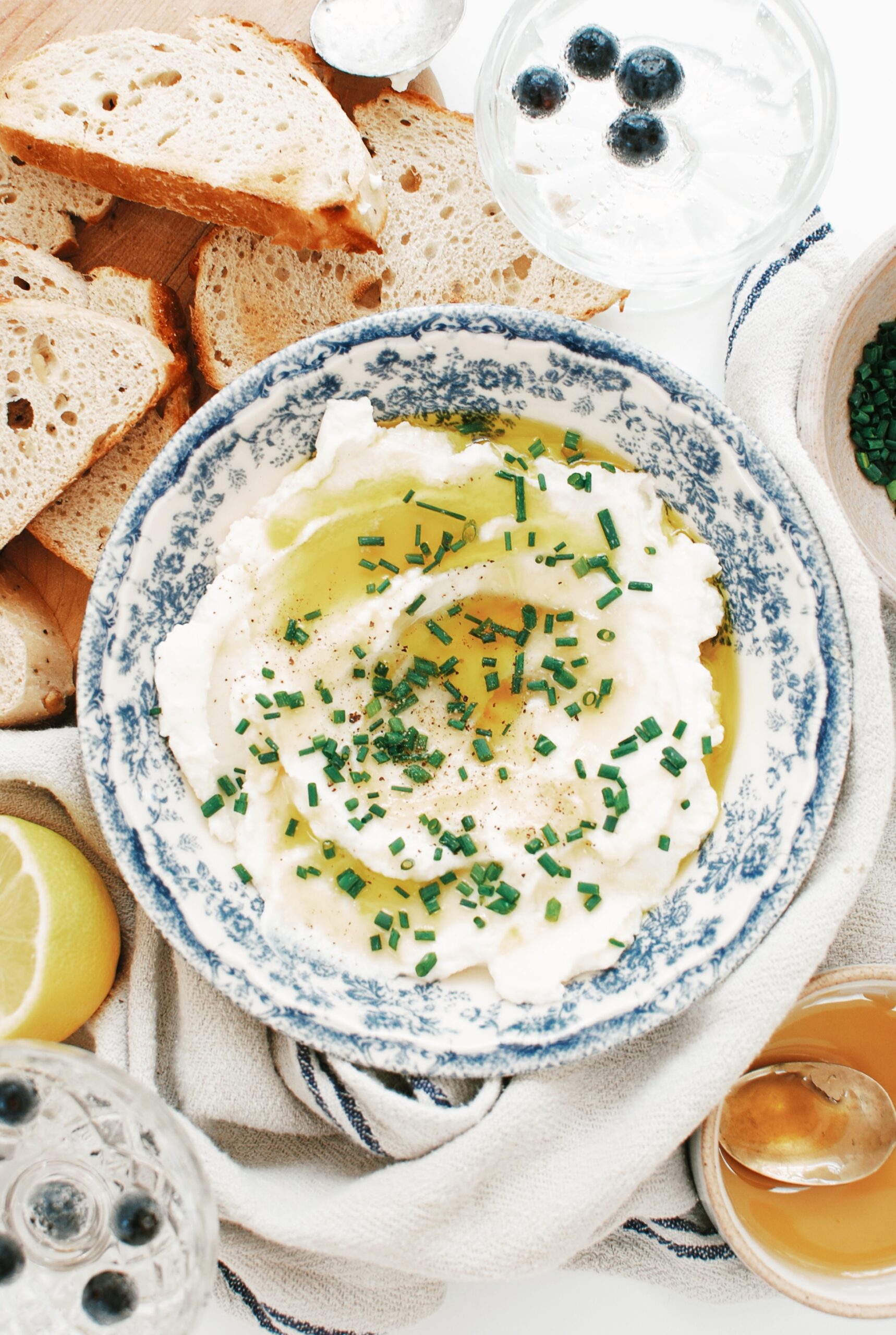 It's like, too good.