Pita pita! Wait, have I told you this story?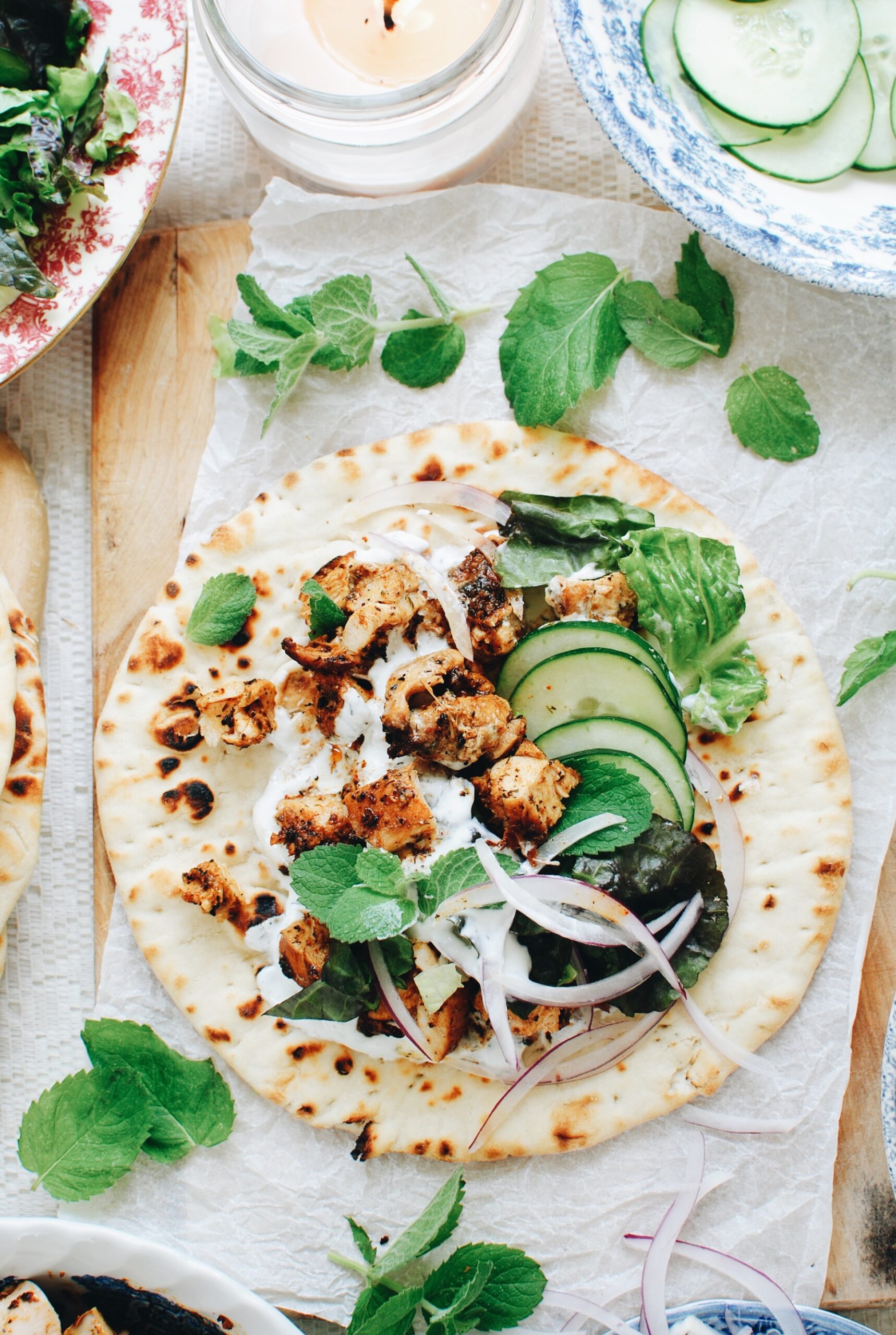 It's not a story. But it reminds me of the way my sister and I say heater. And that is, heatah heatah! But back to back, very fast and obnoxiously high pitched. We're the worst.
Pita pita!
Never mind.
Ready to peepeth?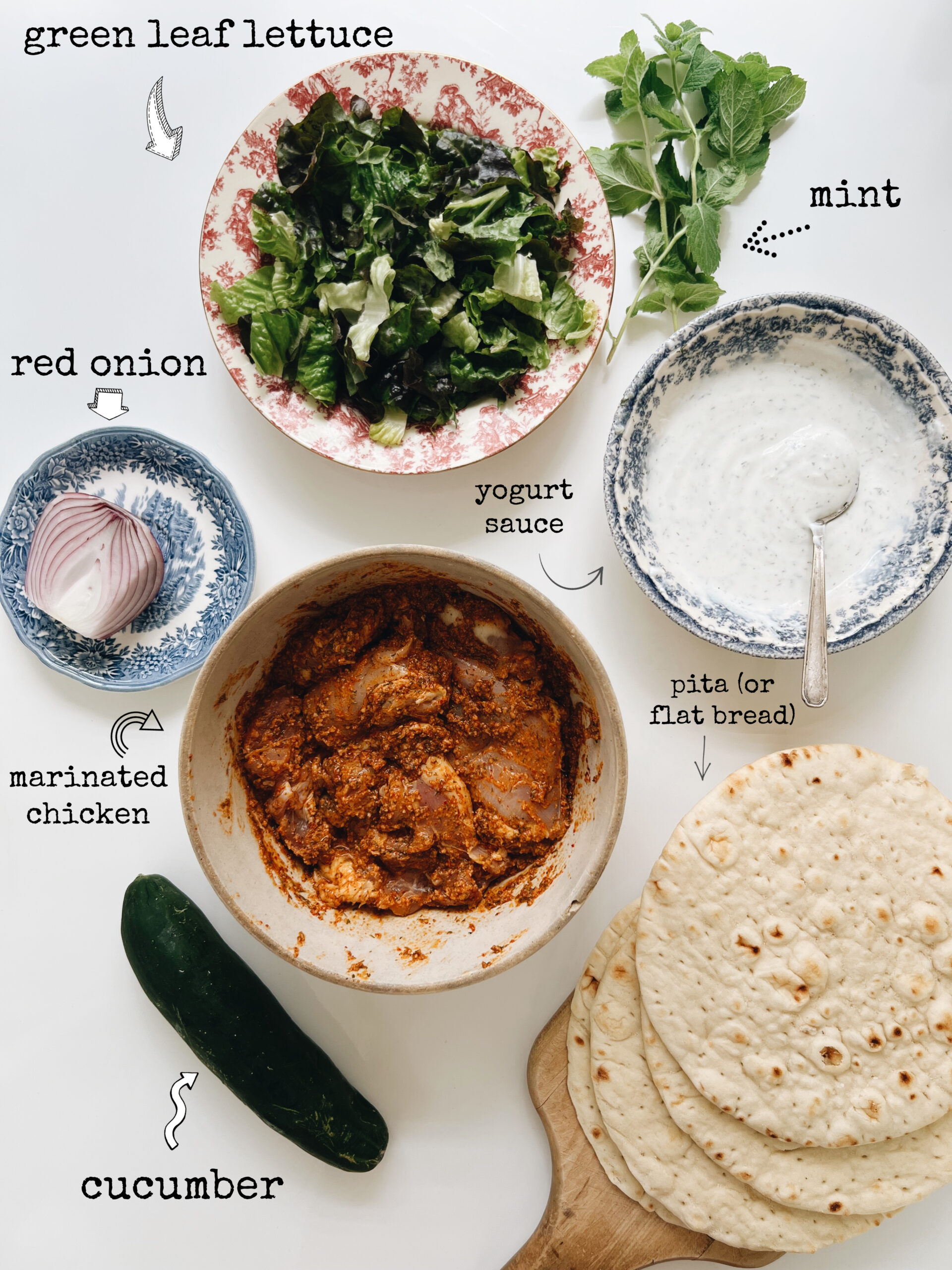 It seems like a lot, but really it's just dumping a bunch of spices into a bowl with lemon juice, yogurt and olive oil. Adding chicken thighs to marinate as long as ya pretty lil' face allows, searing it up until luscious all over, and finishing with a good chop.
I'm most positive you can dig.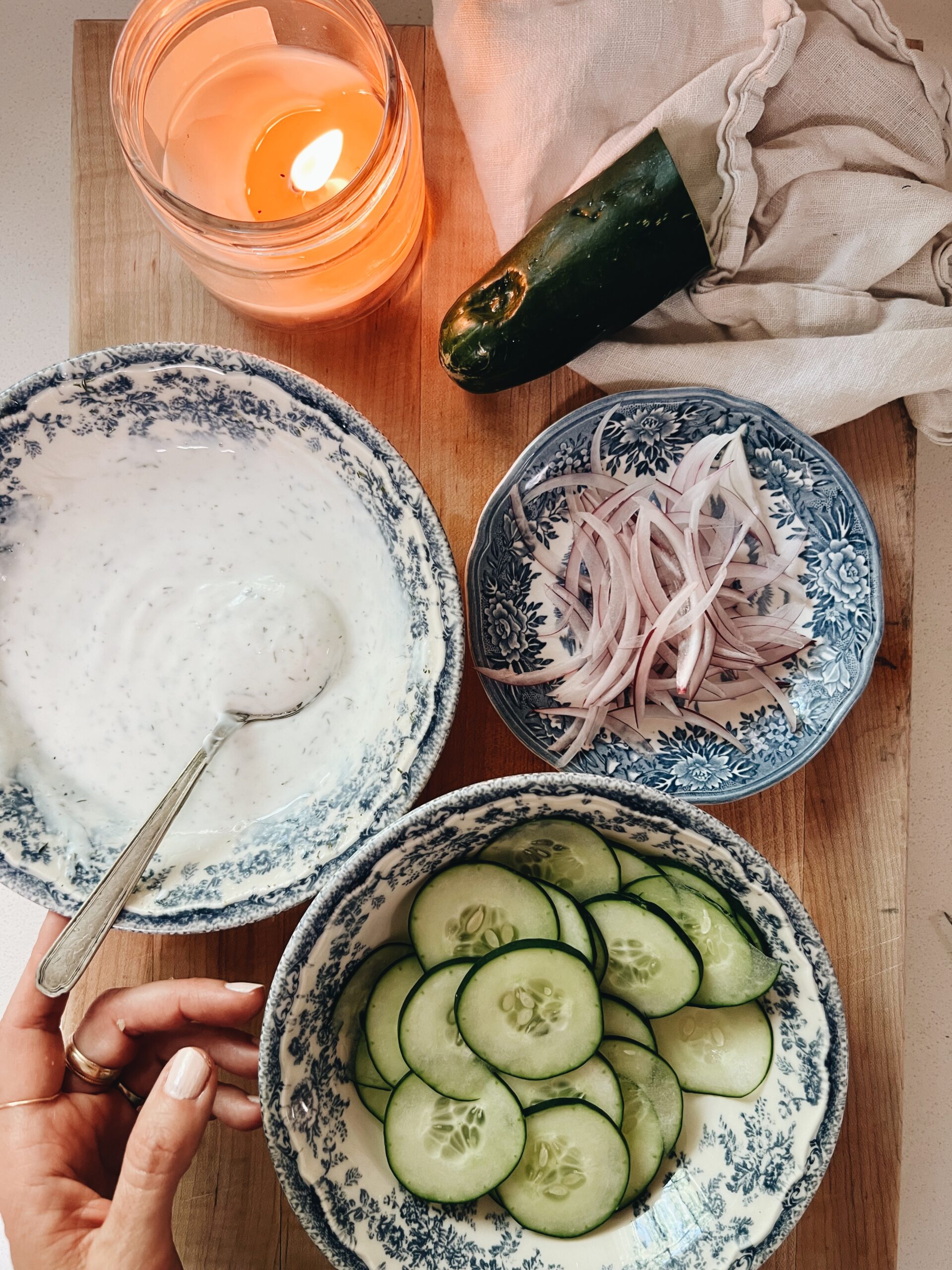 As for the fixins, we'll thinly slice cucumber and red onion, pick some fresh mint and make a tangy yogurt sauce to drizzle under and over for the full experience. It's all really just something else, I tell you.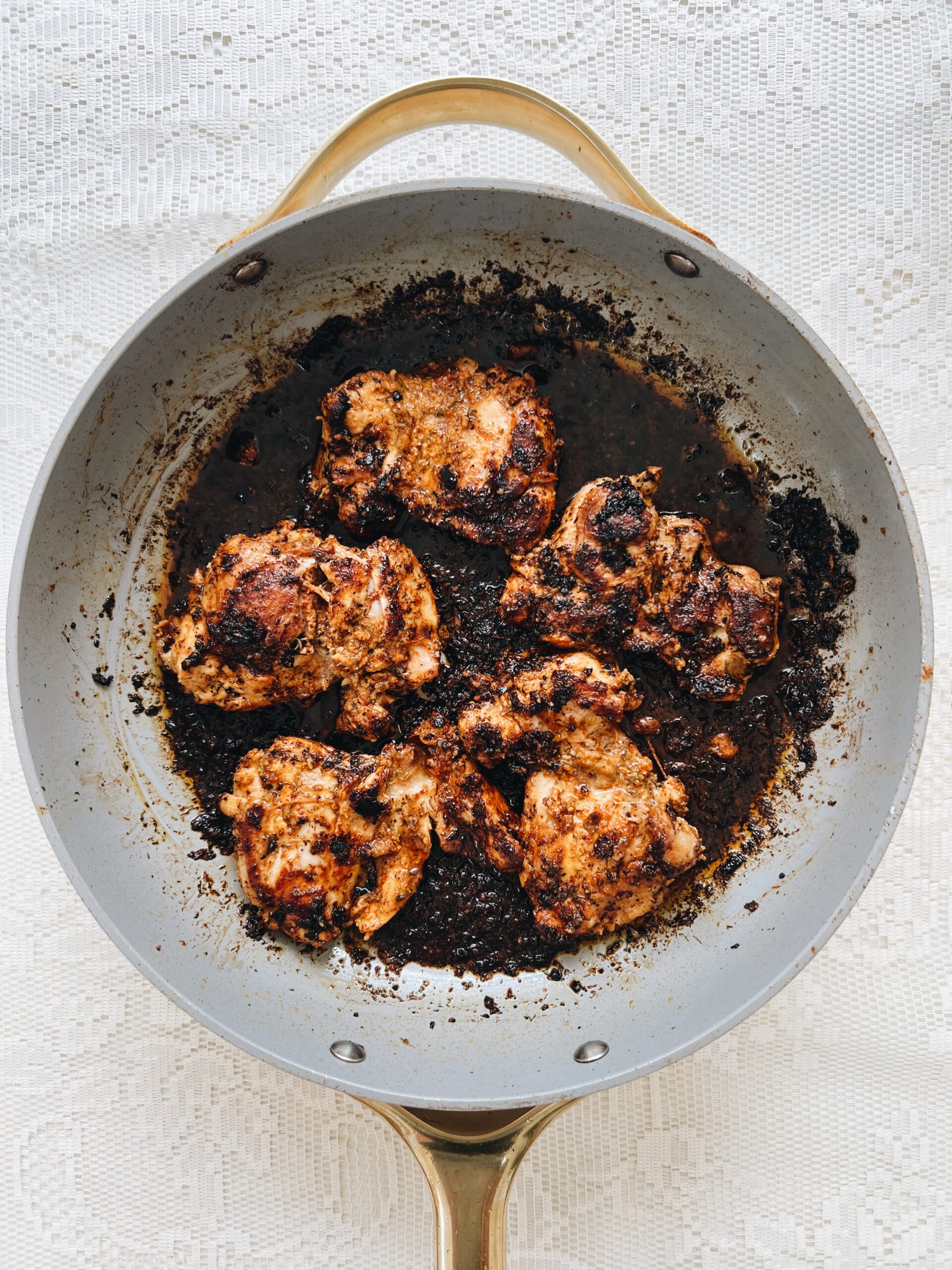 I mean LOOK at that chicken.
Thighs, do it. Don't question it. The flavor is just better. It chops brilliantly and has a rustic delicacy that breasts just don't deliver.
Hashtag Team Thighs.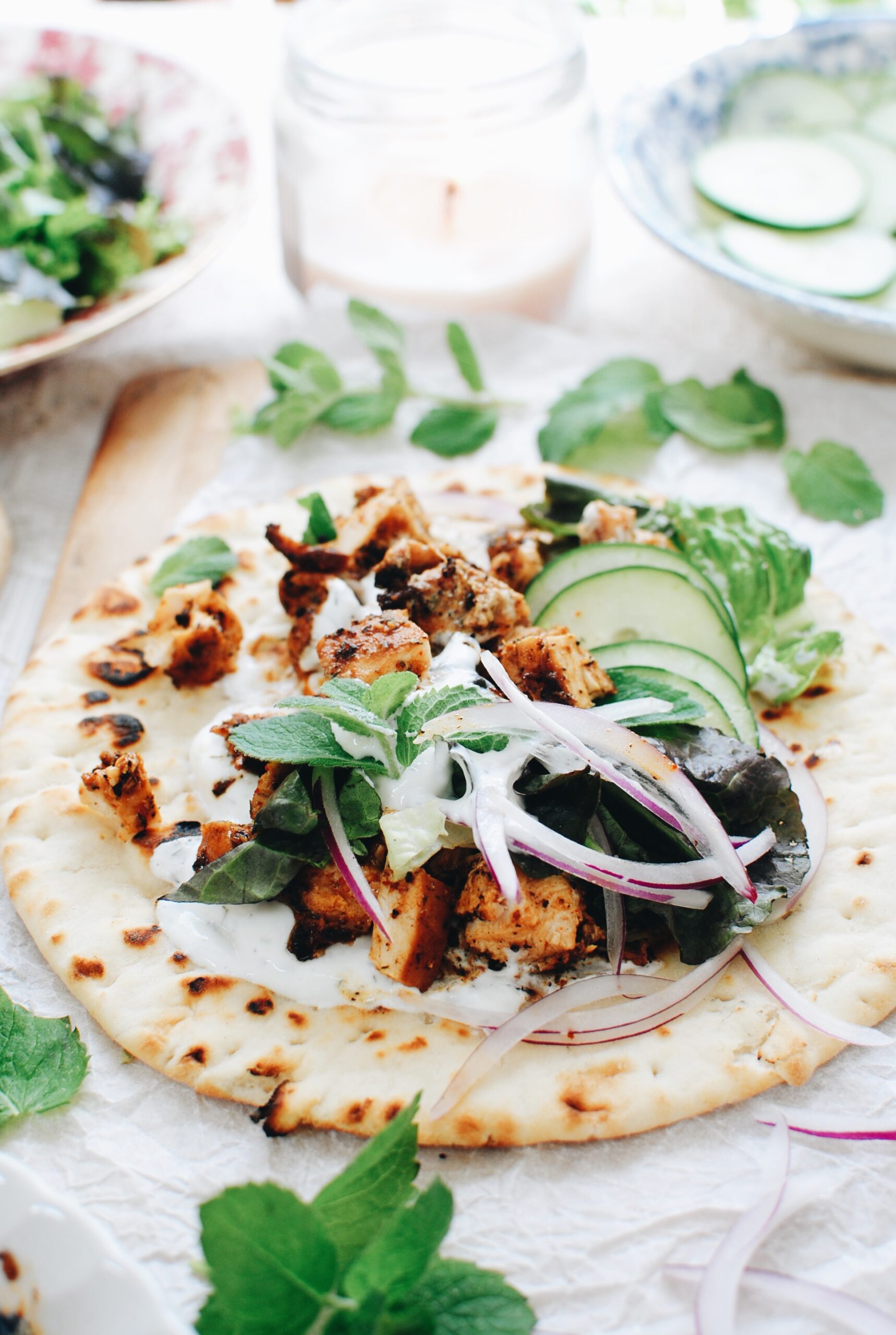 The pita (pita!) will get lightly toasted over an open flame, or zapped in the microwave until warm and pliable. You can definitely use a flatbread in its place. Anything works. Honestly a dang tortilla is fine.
But I love pita (pita!) in this situation because of the billowly texture and the toasted flavor. It's so good here.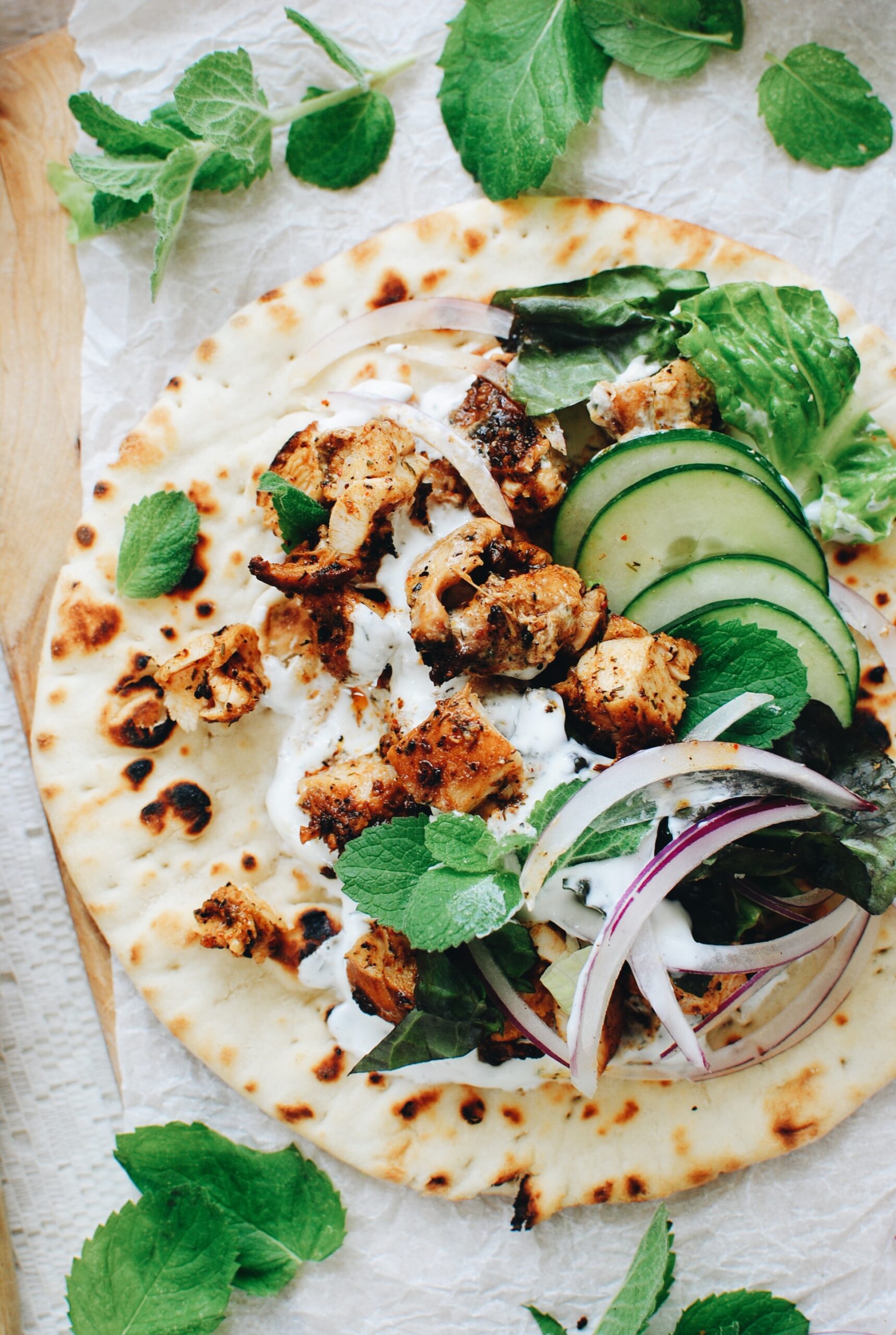 I mean, just look at that. You'll spread a little sauce under and over the pita (pita!), then add your chopped chicken, the red onion, cucumber, fresh mint and one more drizzle of yogurt sauce. Tangy and vibrant! This is how we like it.
Extra lemon on top is a fabulous idea too.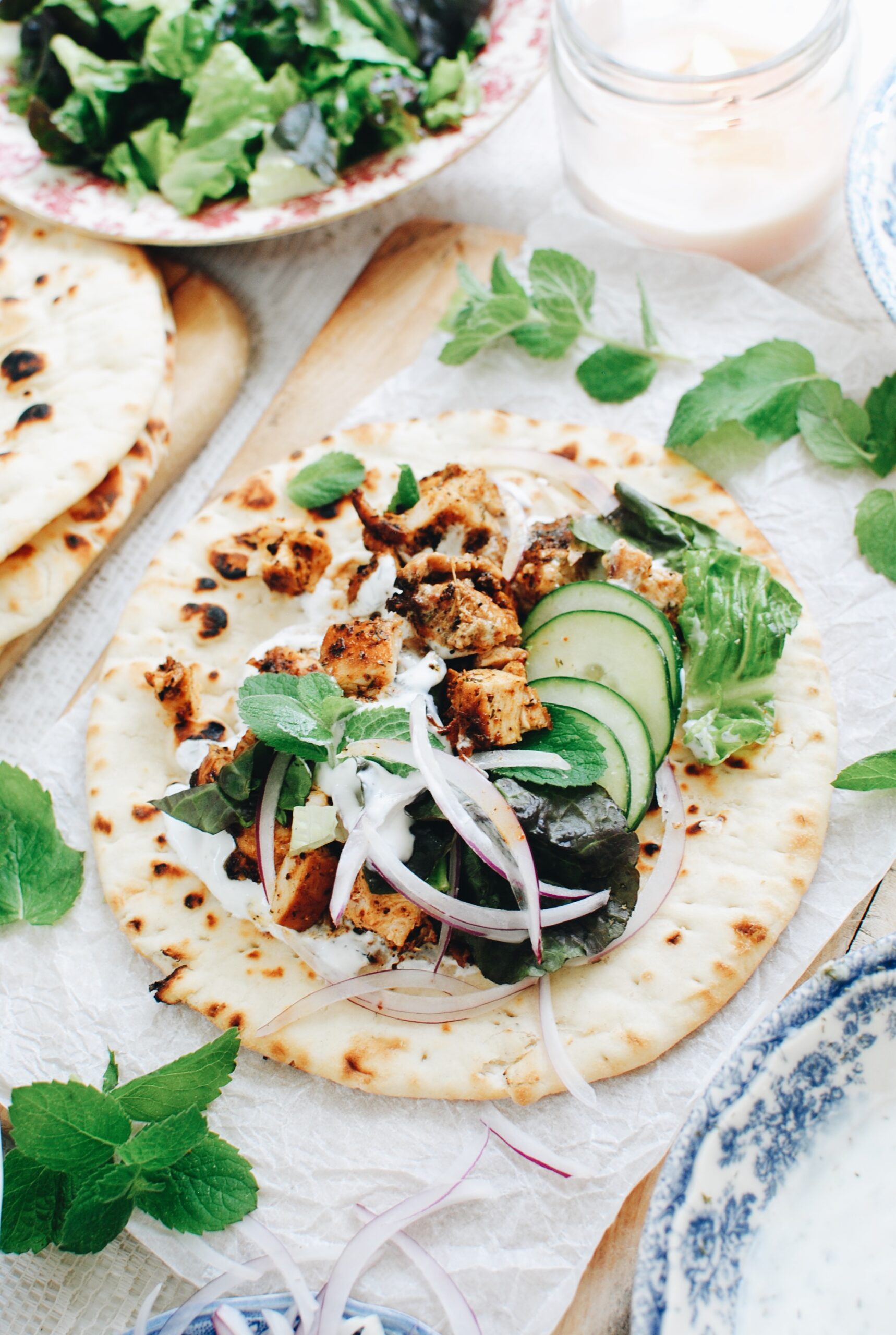 Is there really anything else to say?
Ingredients
1.25 pound chicken thighs (excess fat trimmed)
1 tsp cumin
1 tsp onion powder
1 tsp garlic powder
1 tsp lemon powder
1 tsp dried dill
1 tsp paprika
1 tsp salt
One lemon, for the zest and juice
4 Tbs. Extra-virgin olive oil
5 oz Greek yogurt
1/2 tsp dried dill
1/2 tsp garlic powder
1/2 cucumber, thinly sliced
1/3 cup thinly sliced red onion
Fresh mint, for garnish
4-8 Pita breads (or flatbread), warmed or lightly toasted
Chopped green leaf lettuce
Instructions
In a large bowl, combine the cumin, onion powder, garlic powder, lemon powder, dried dill, paprika, salt, zest of the lemon, juice from half the lemon, olive oil and two Tbs. Greek yogurt. Whisk until combined.
Place the chicken thighs in the bowl and gently toss to coat. Cover and marinate this at least an hour. Overnight is fine!
In a smaller bowl, combine the rest of the Greek yogurt, the dill, garlic powder and the juice from the other lemon half. Whisk until smooth.
Heat a wide skillet medium high. Arrange the marinated chicken in the pan and sear on one side for six minutes. Flip and sear another six minutes, reducing the heat just a tad if needed. After six minutes, flip and sear two more. Add a splash of water if anything is starting to burn in the pan. Those browned bits will coat the chicken and add a ton of flavor.
Remove from the pan and let rest about five minutes. Give the chicken a rough chop.
Spread a little of the yogurt sauce along the bottom of the flat breads. Top with chopped chicken, cucumber slices, red onion, chopped lettuce and mint. Drizzle extra sauce on top and dive in!
Serves 4-8.
7.8.1.2
658
https://bevcooks.com/2023/09/chicken-pita-wraps/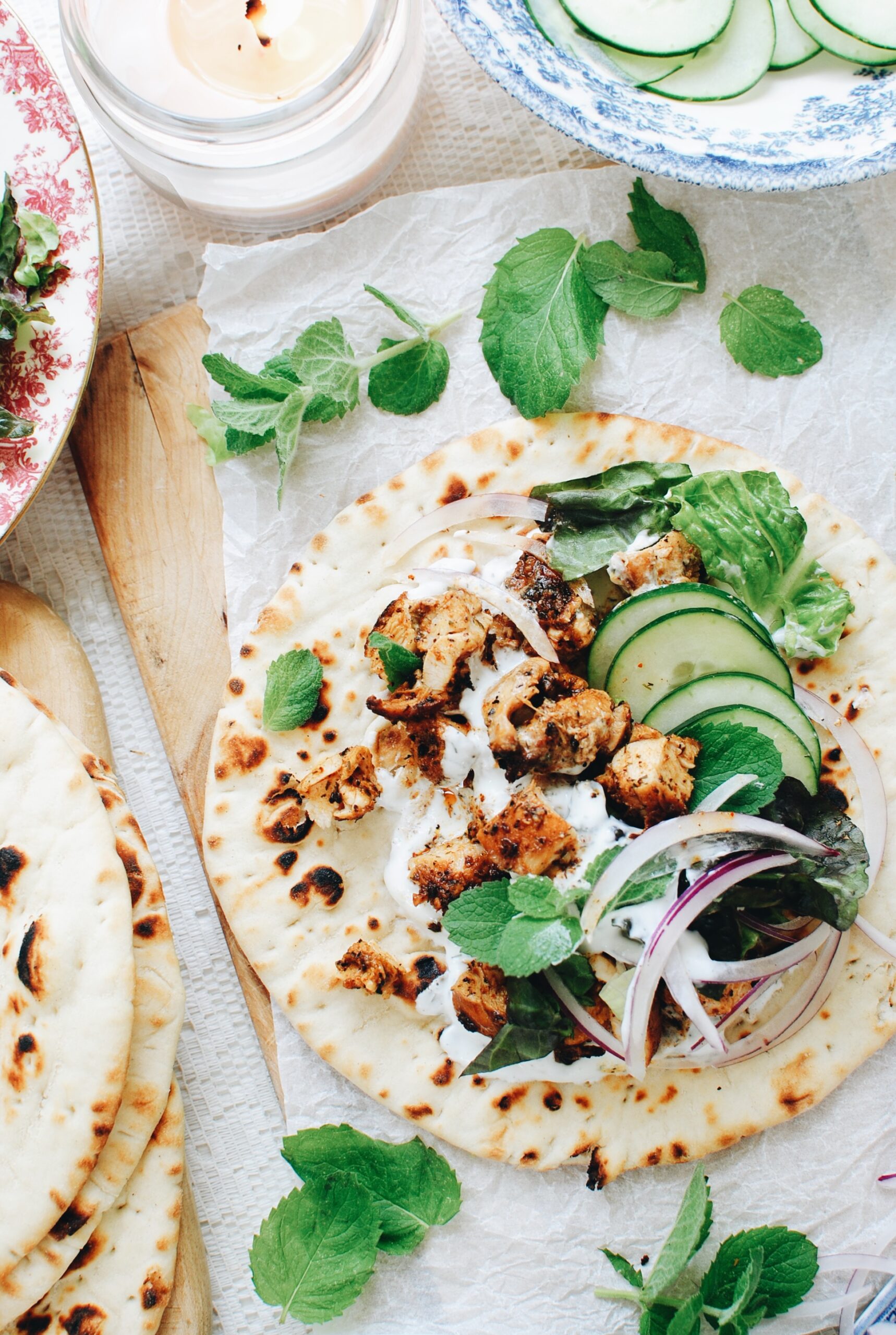 Pita pita!