This salad sounds like an oxymoron. Right?? Ha! Never mind.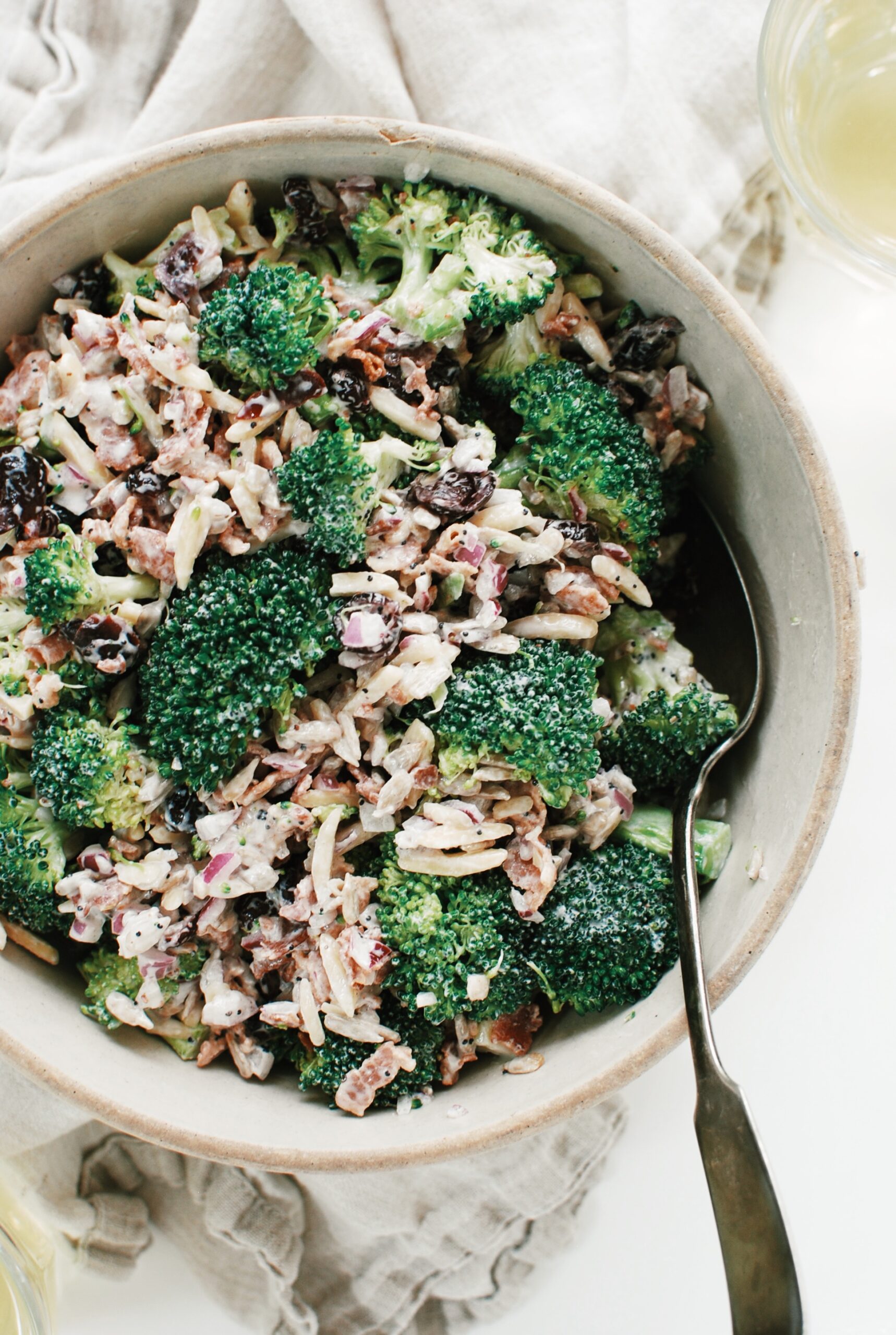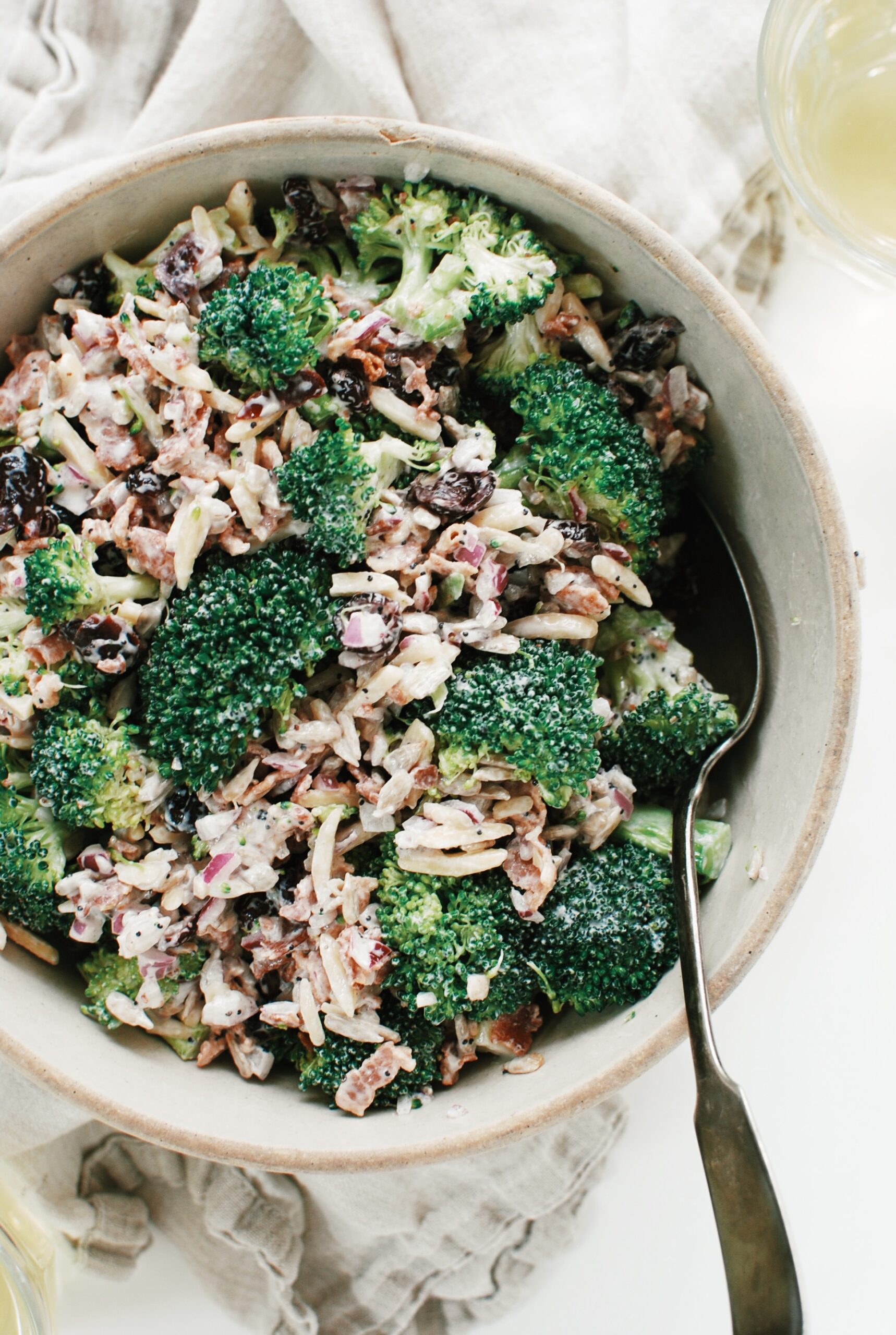 It's a classic. It really is. The only thing I didn't a little differently was to amp up my creamy dressing a bit. A ton of lemon juice + poppy seeds + Greek yogurt. I feel like you're really going to be into this. Don't tell me if I'm wrong, I prefer to live blissfully in oblivion.
Plus you saw the part about bacon, right? Bacon.
Let us peepeth.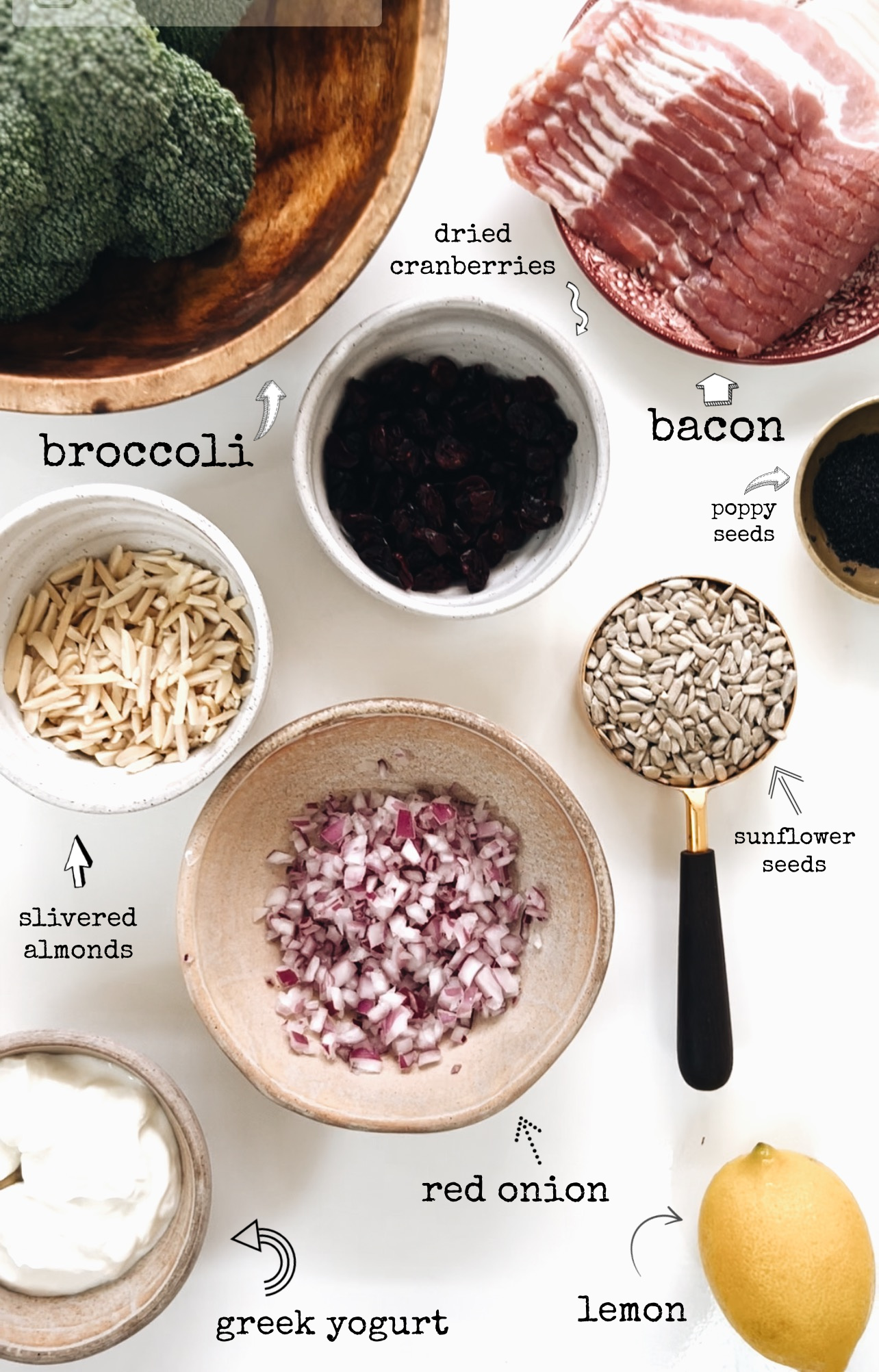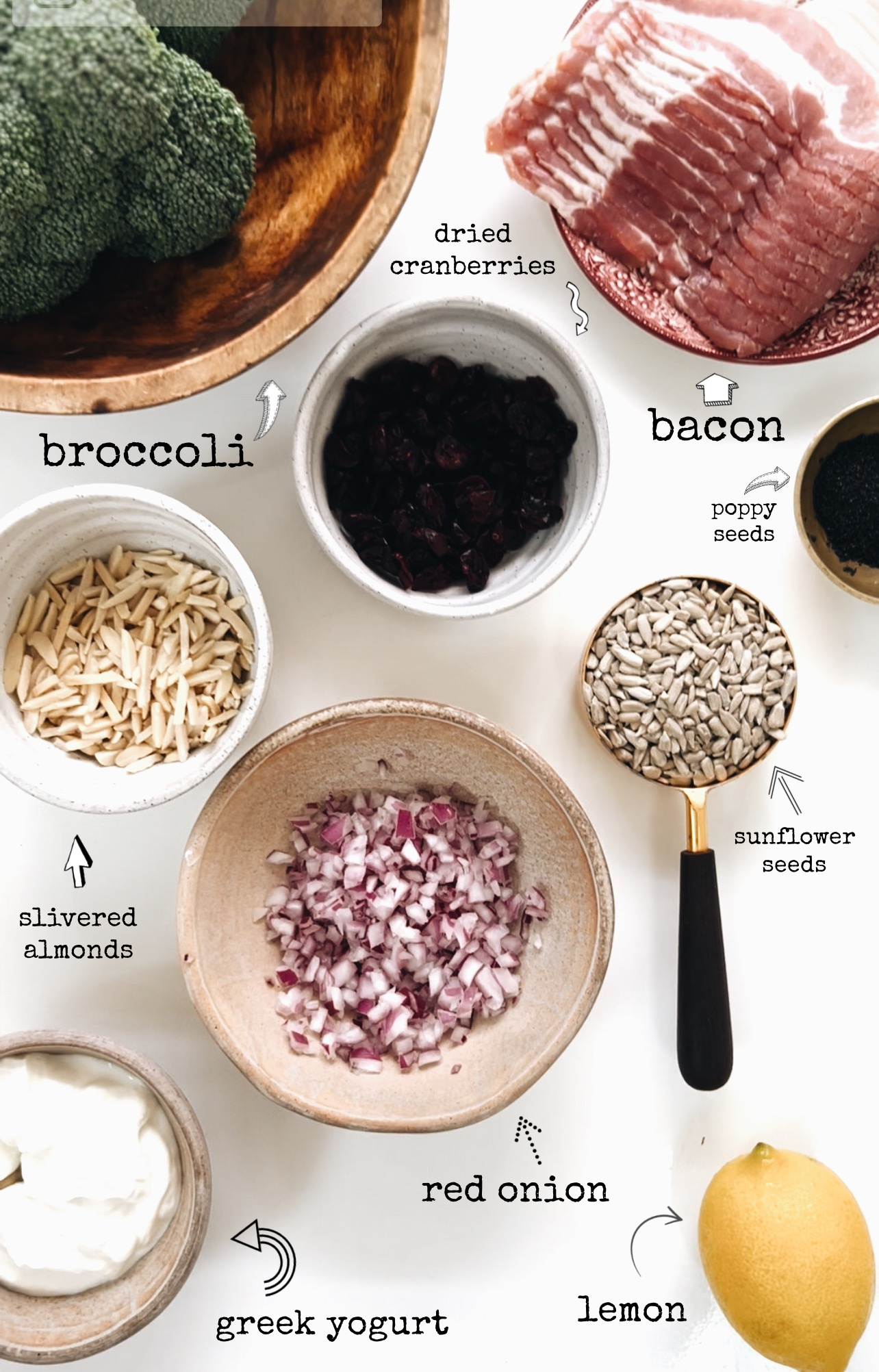 Okay, FIRST of all, this is the jankiest photo of all time. I was shooting video at the same time and completely forgot to get a photo, so here's a screengrab of the video. Bahahahah. So awful. Slightly blurry, slightly drunk. It's August though so who really cares.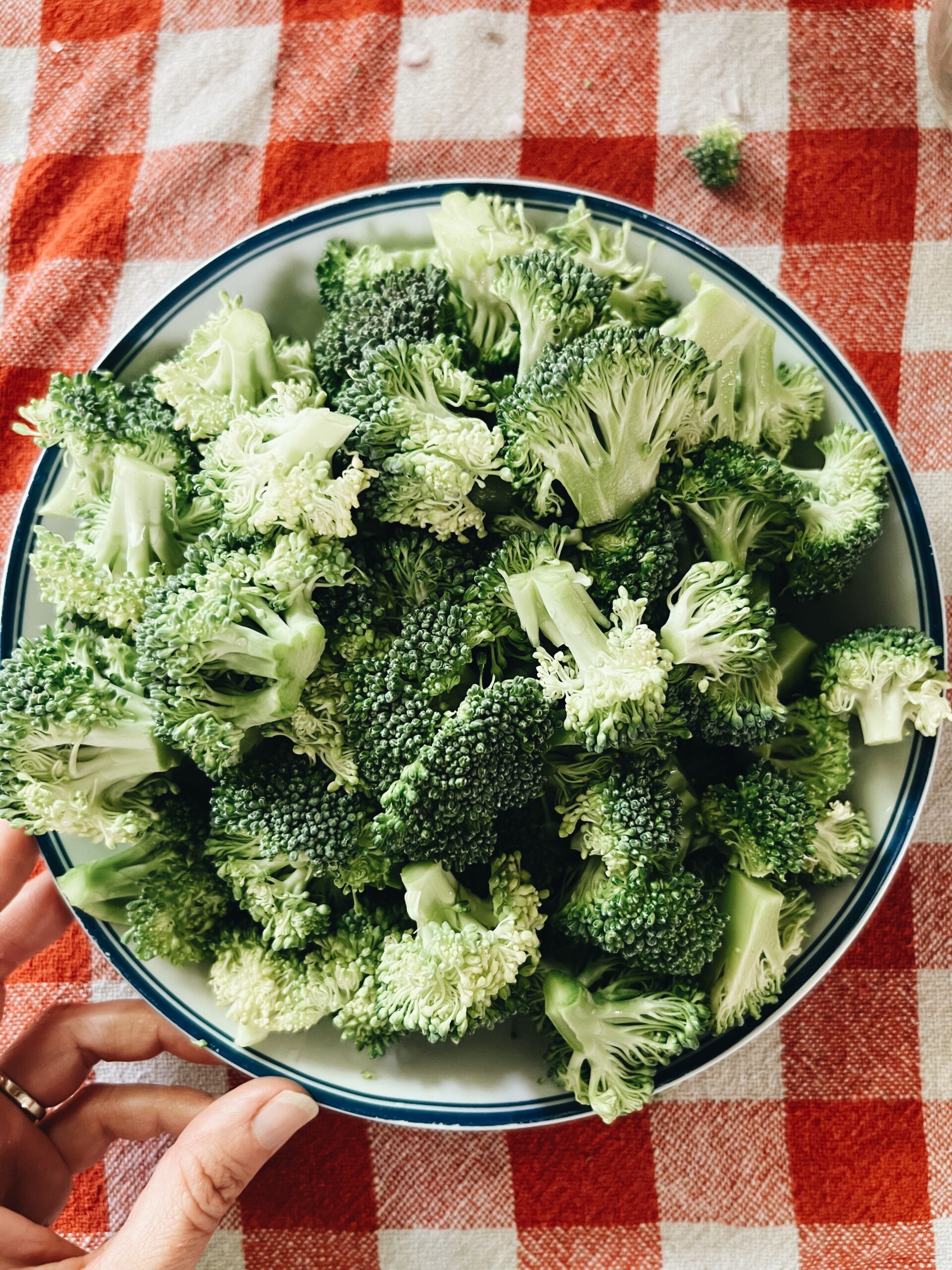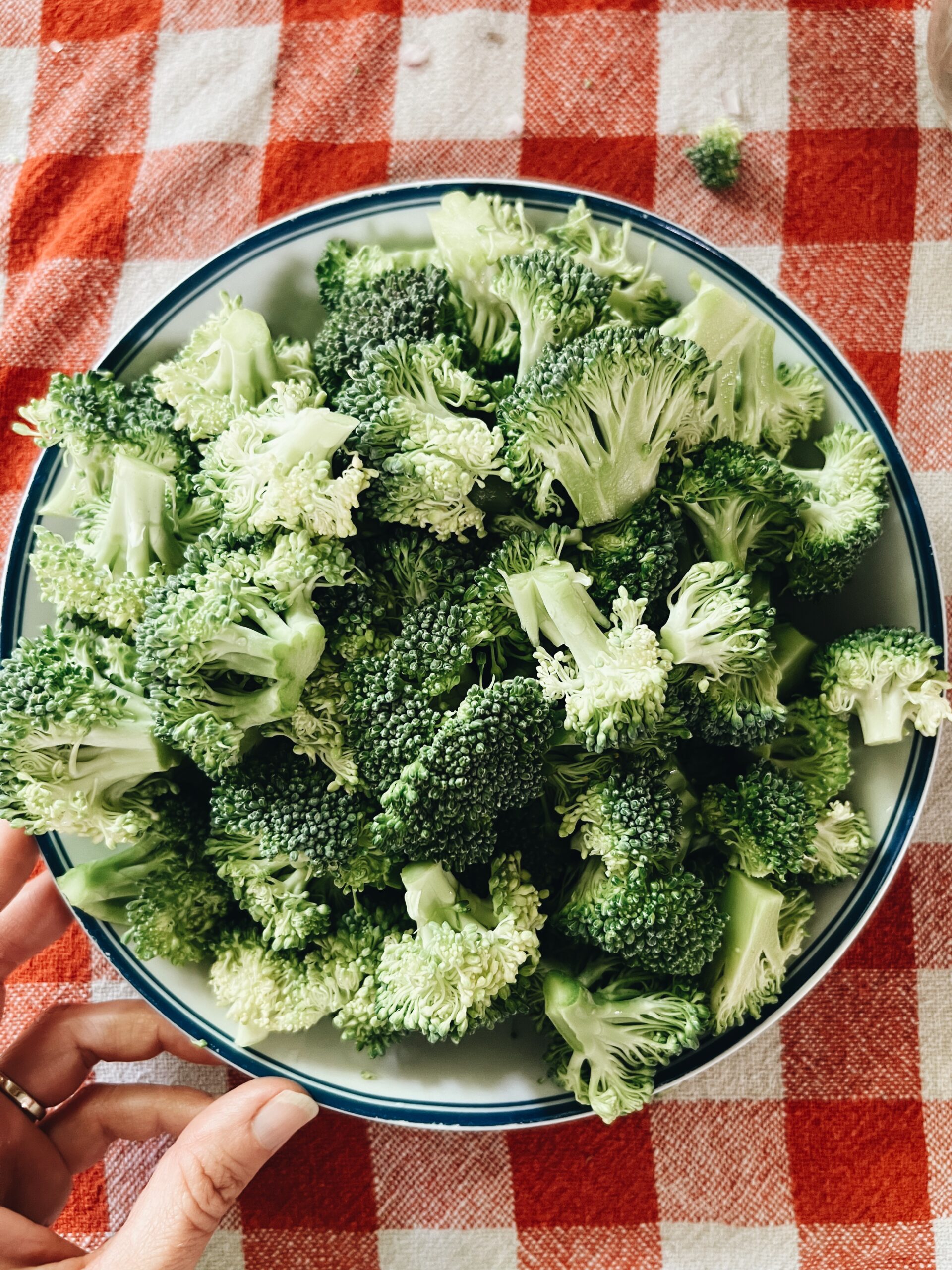 Broccoli! Just grab a bag of florets, or two crowns. Cut them way down to get smaller florets. Go even smaller than I did. While I was eating the salad I was thinking, "Yeah these florets could be smaller. Next time I'll go smaller. Smaller. Smalls. Sma."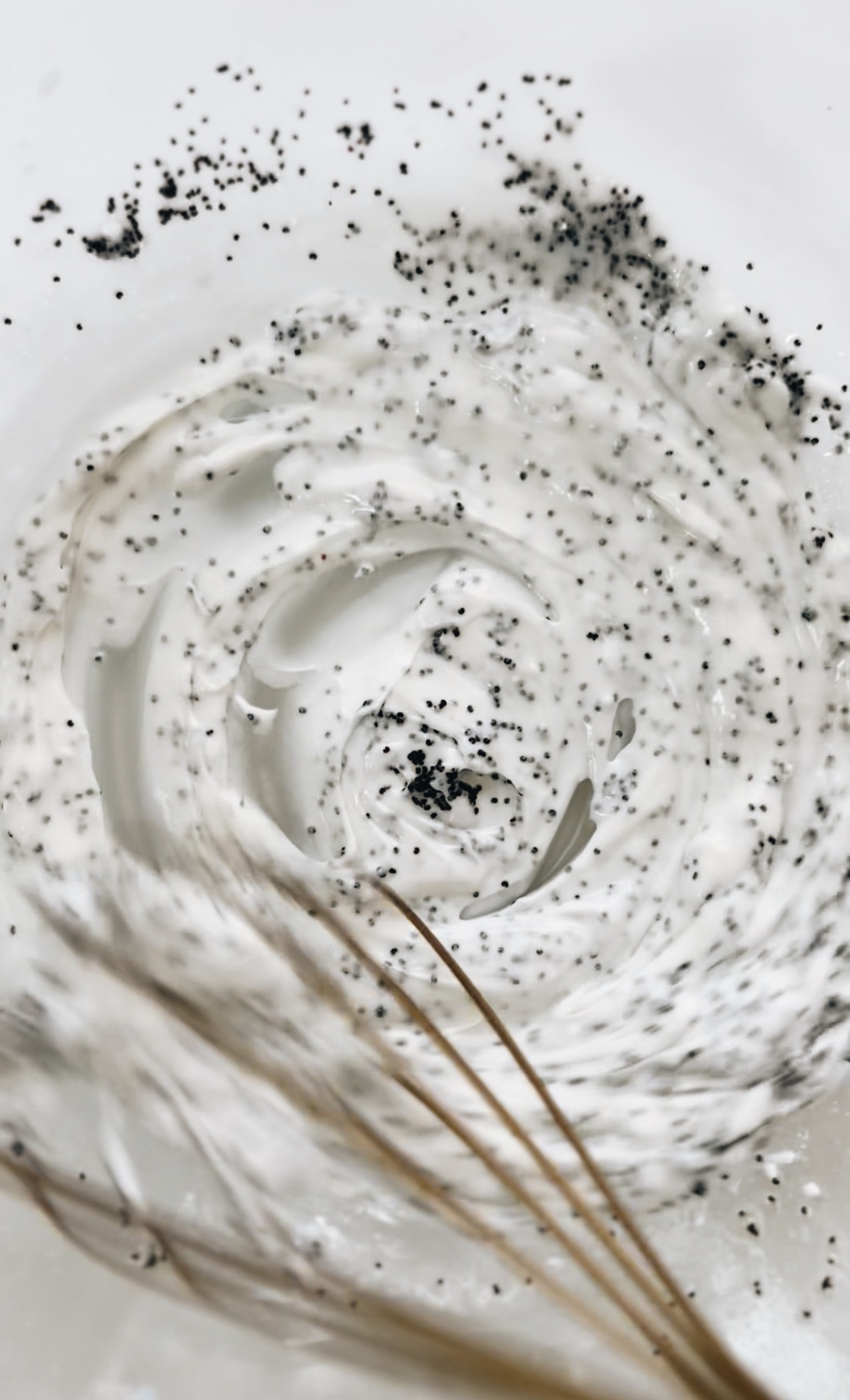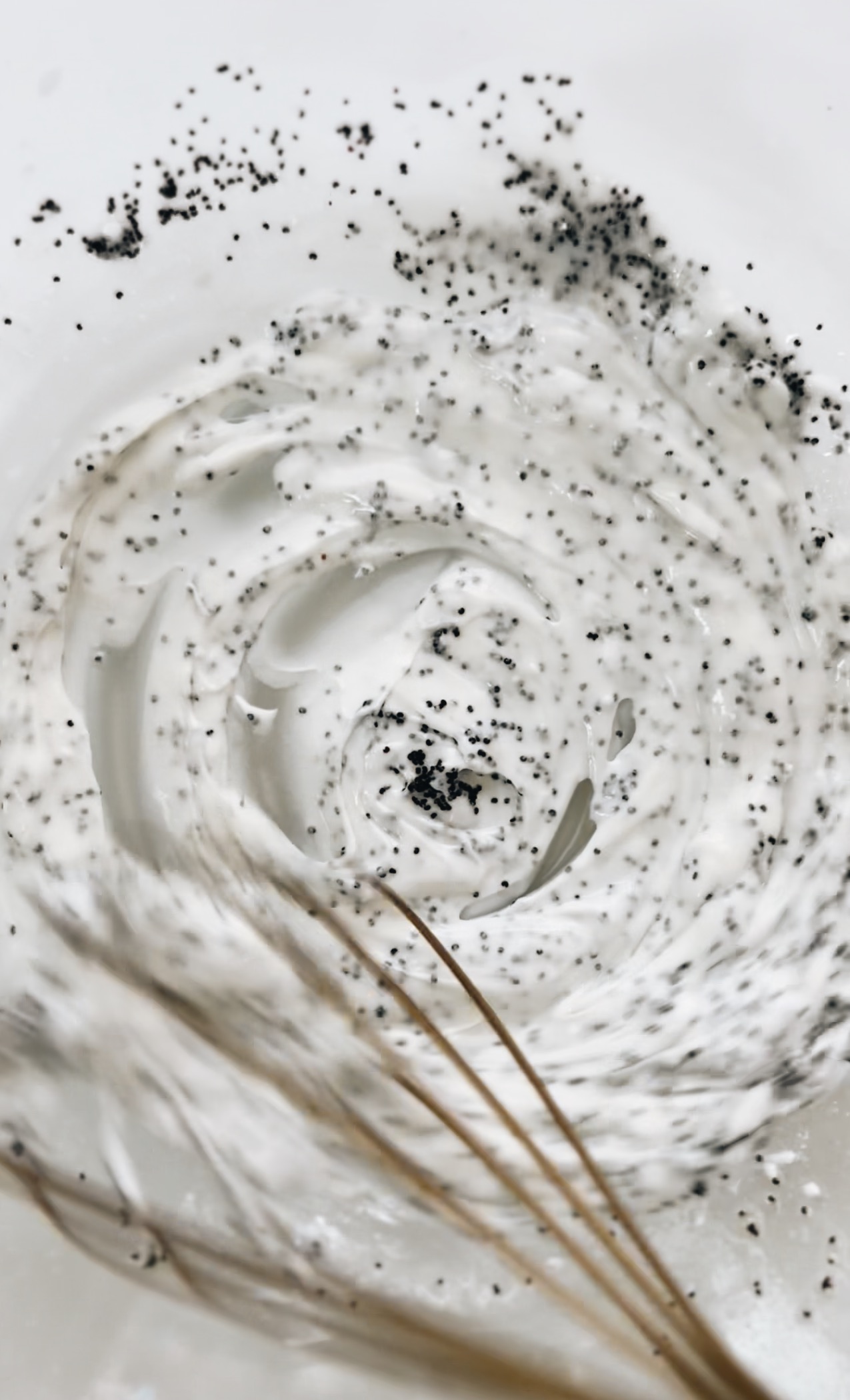 We'll take the Greek yogurt and whisk in a ton of lemon juice and poppy seeds. 'Atta goil.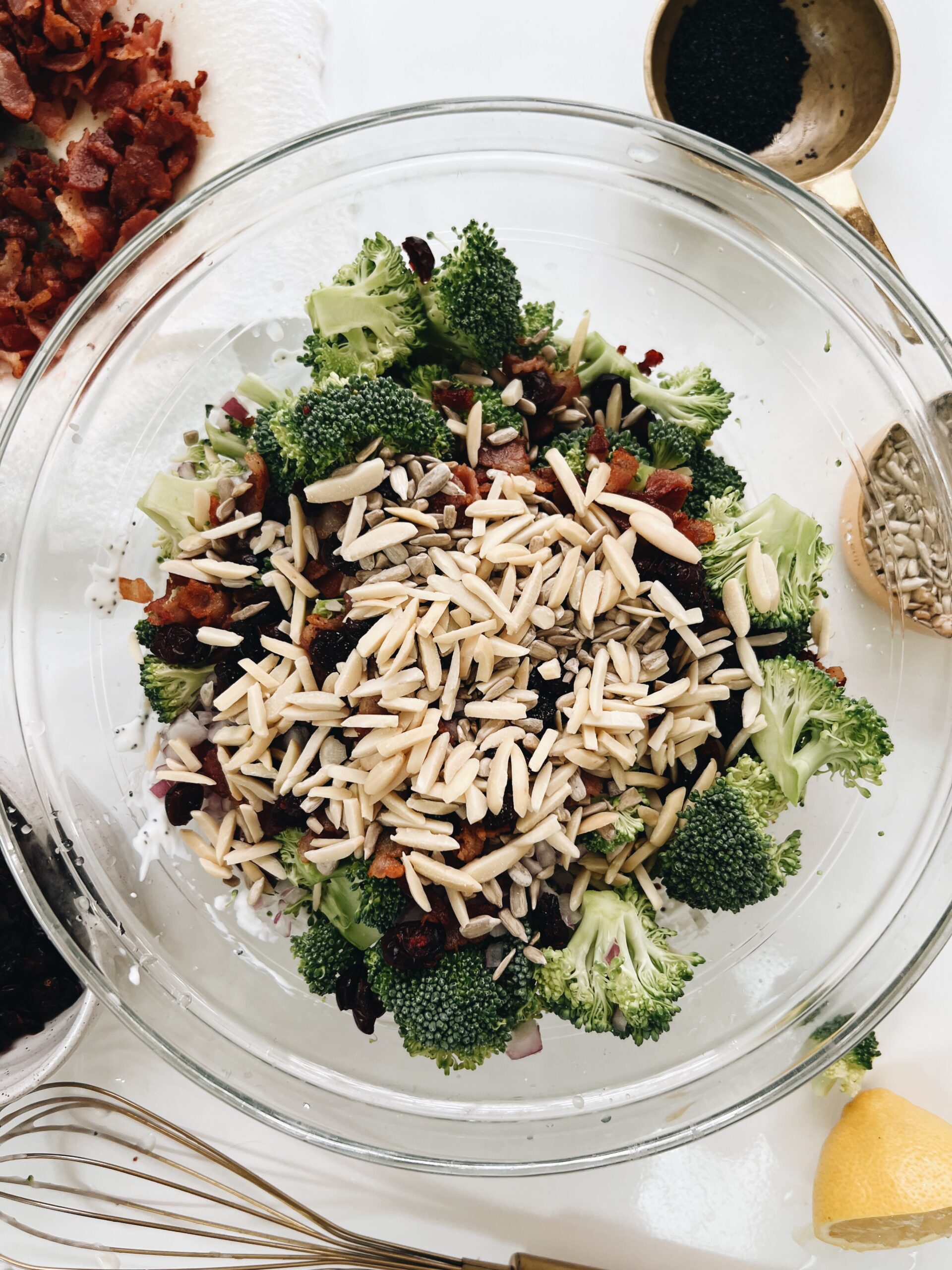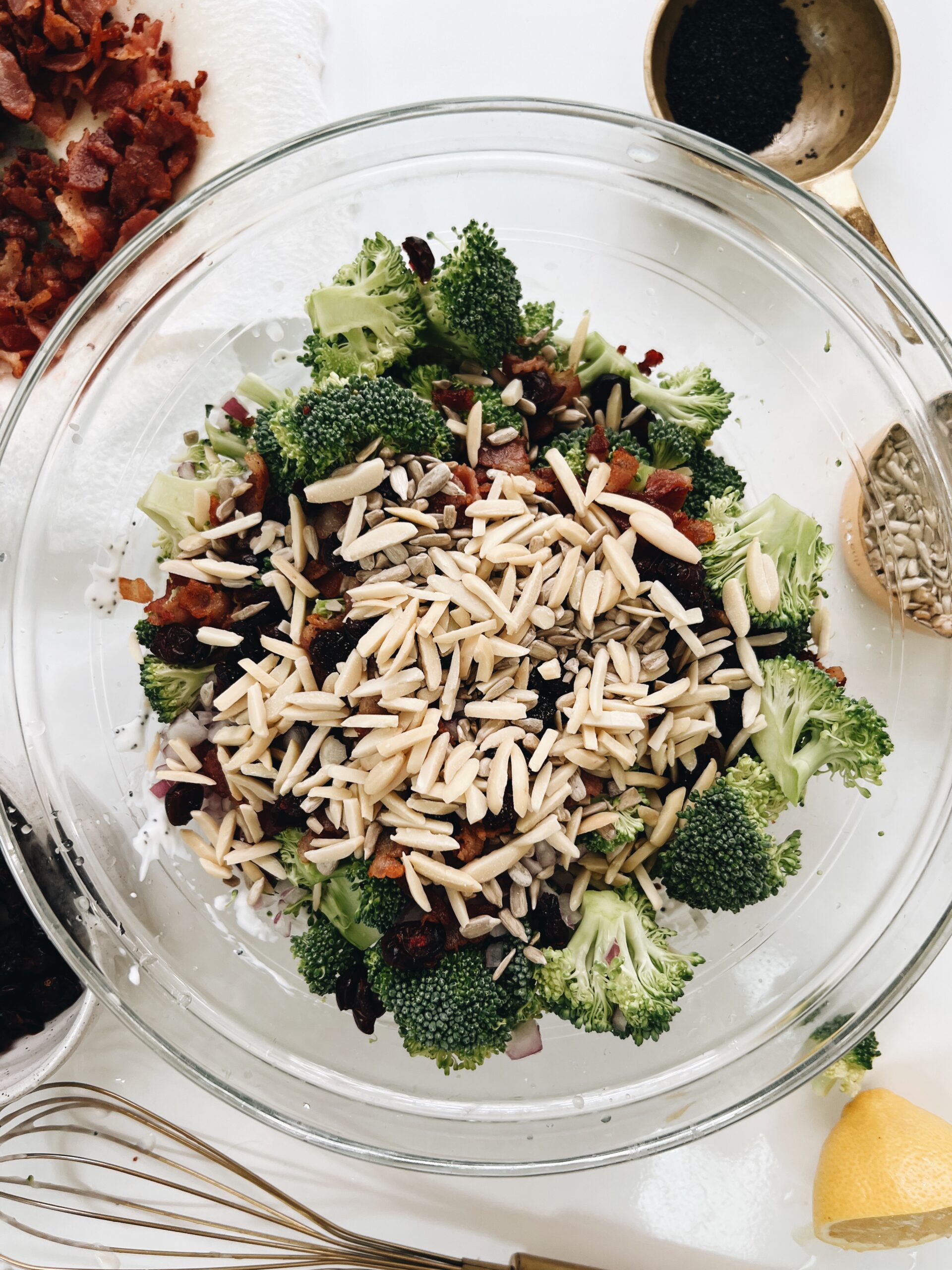 And then we just build. You've crisped up bacon, by the way! A hefty five slices. Chopped and cooked and crisped until your heartstrings play the soundtrack to Pride and Prejudice. You feel me here, I know it.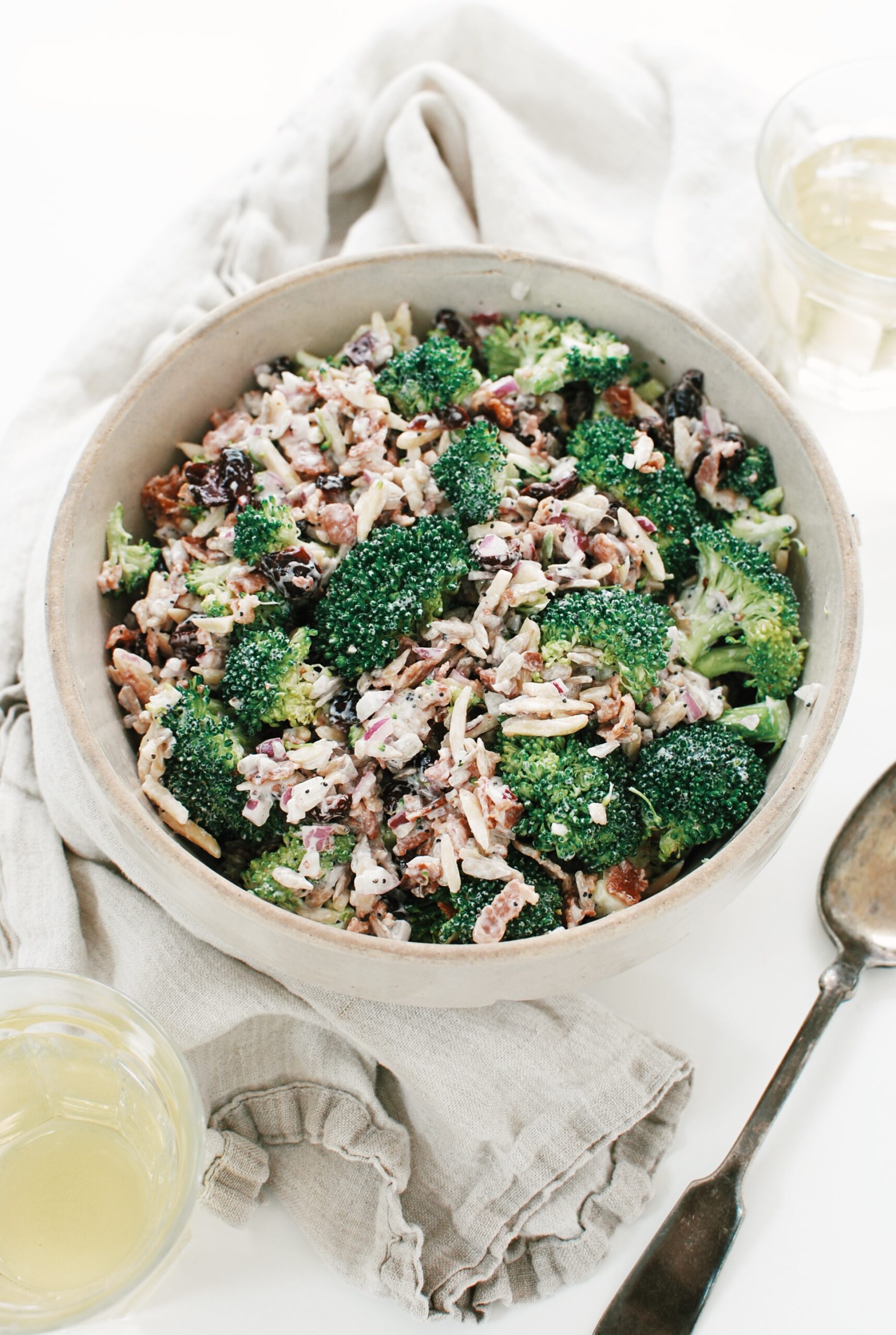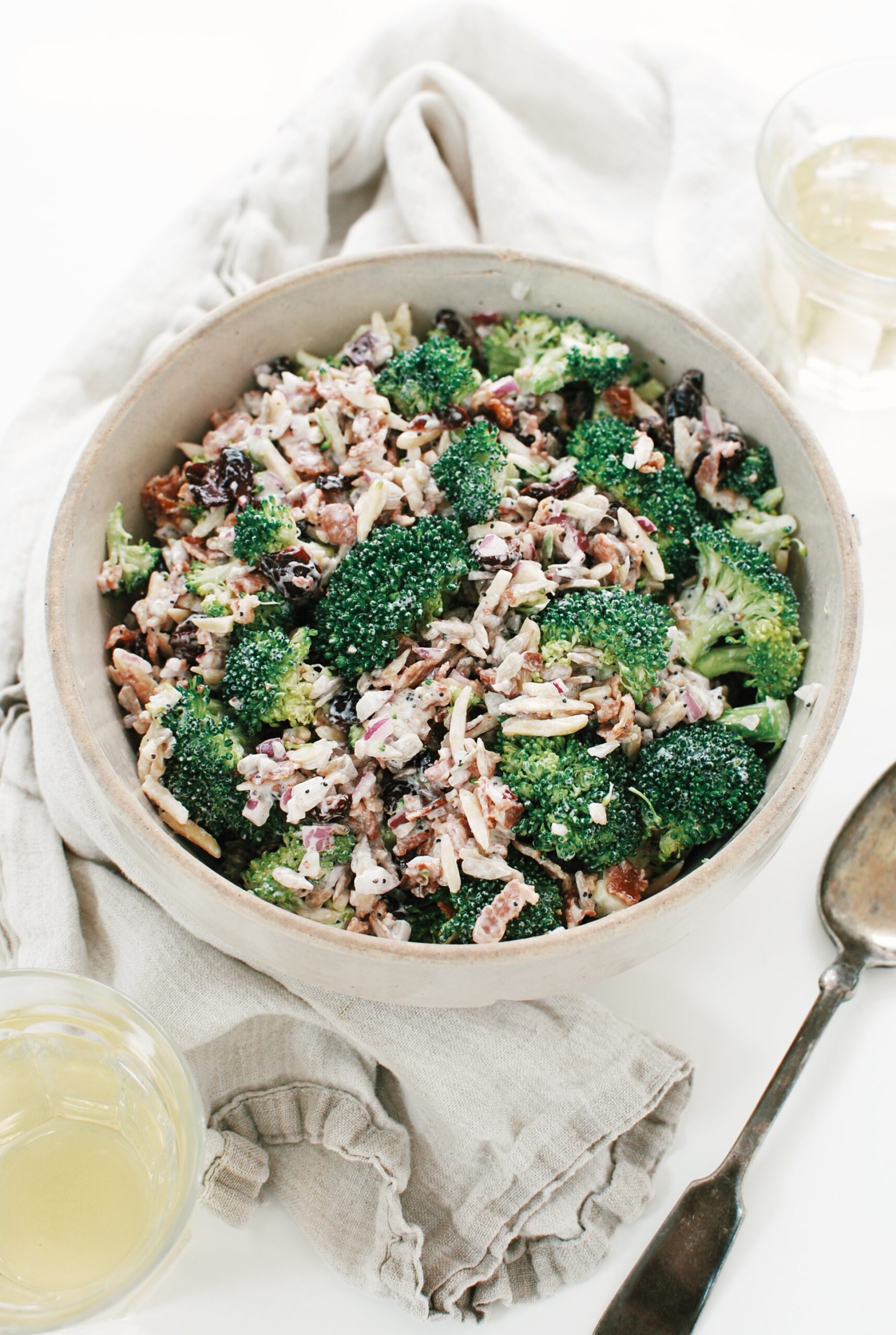 And that is IT. No need to pre-cook the broccoli. Under the acid of the dressing, it will slightly tenderize on its own, still giving you that satisfying caaaa-runch.
And everything is wildly balanced. The savory of the bacon, the tart of the dried cranberries, the nuttiness of the seeds, the tang of the dressing, the earthiness of the broccoli. I cannot stress enough how deliciously flavorful this is. It's insane. Truly.
I know we've got a lil' bit until Labor Day buuuut you could at least start planning. Three and a half weeks out like a normal person.
That is the way a normal person plans, right?
Don't answer that.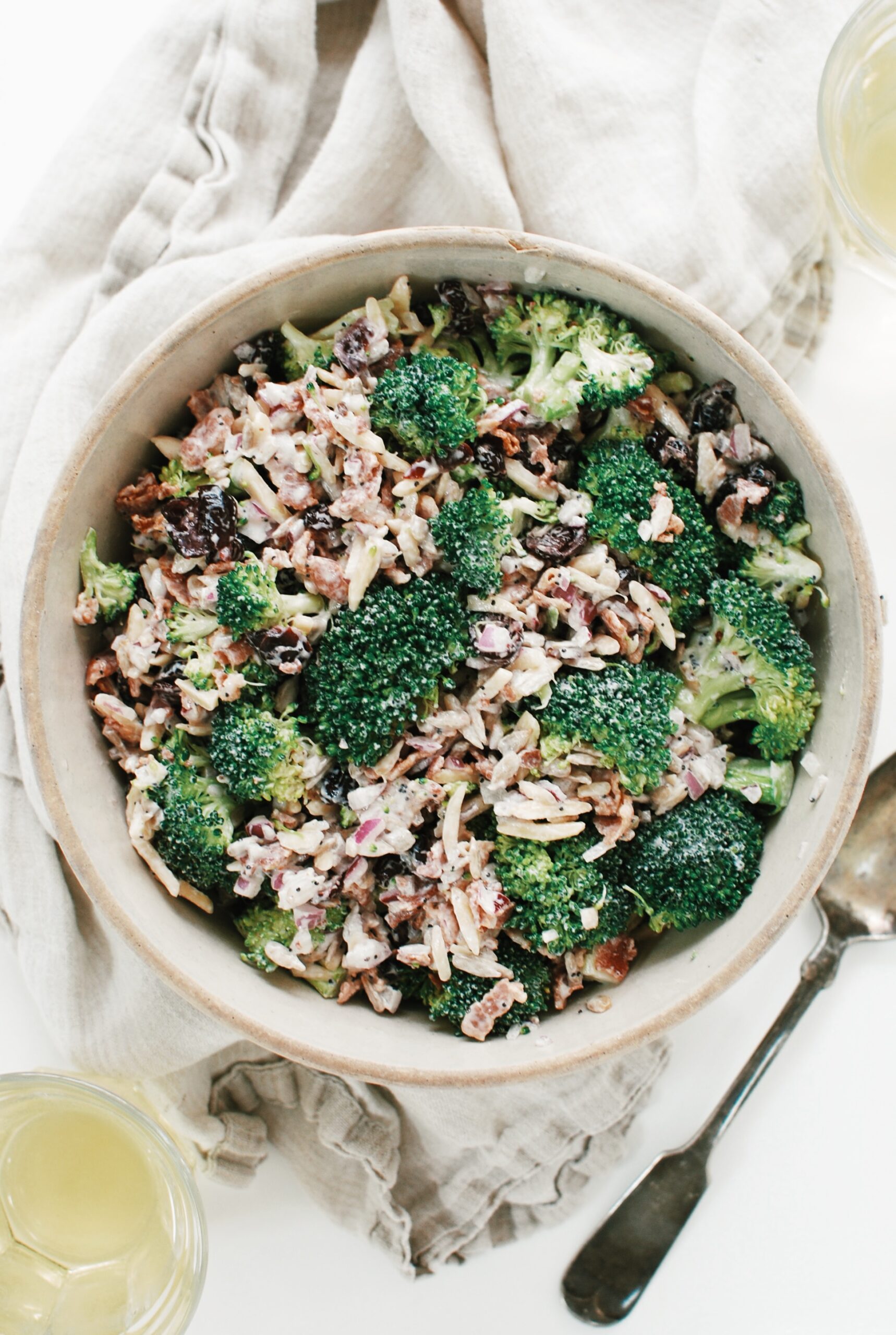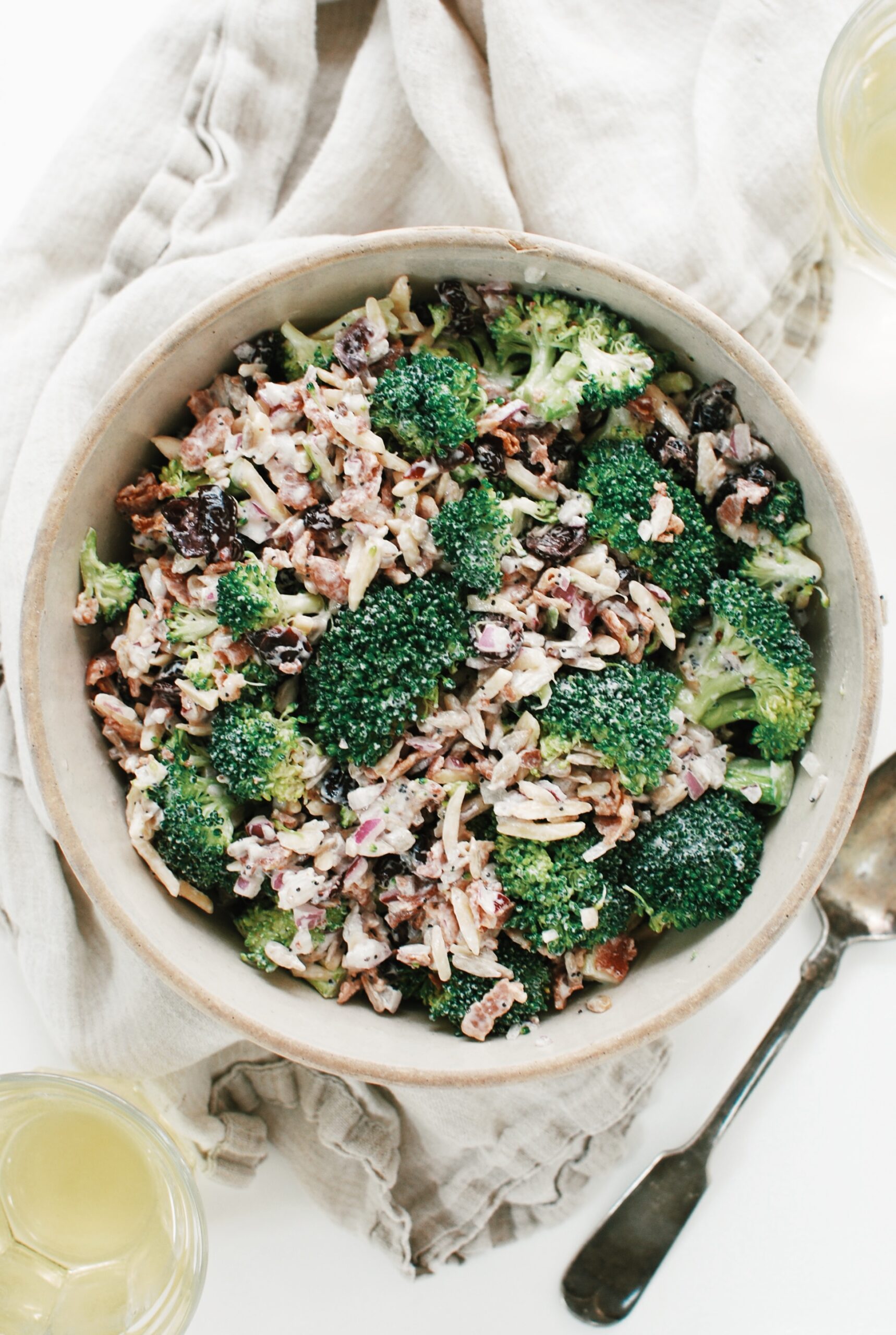 Okay fine, tonight!
Ingredients
2 crowns broccoli, broken into smaller florets
5 slices bacon, chopped and rendered until crispy
5.3 oz tub of Greek Yogurt
1 lemon
1 Tbs. poppy seeds
1/2 cup finely diced red onion
1/2 cup sunflower seeds
1/2 cup dried cranberries
2 oz slivered almonds
Coarse salt
Instructions
In a large mixing bowl, whisk together the Greek yogurt, lemon juice and poppy seeds until smooth. Add the broccoli florets, the diced red onion, crisped bacon, sunflower seeds, almonds and dried cranberries. Toss until the dressing has fully coated the crunchy salad. Give it a taste. Need a pinch of salt? It probably will. Give her a little something.
Chill and serve when ready!
Serves six.
7.8.1.2
592
https://bevcooks.com/2022/08/broccoli-and-bacon-salad/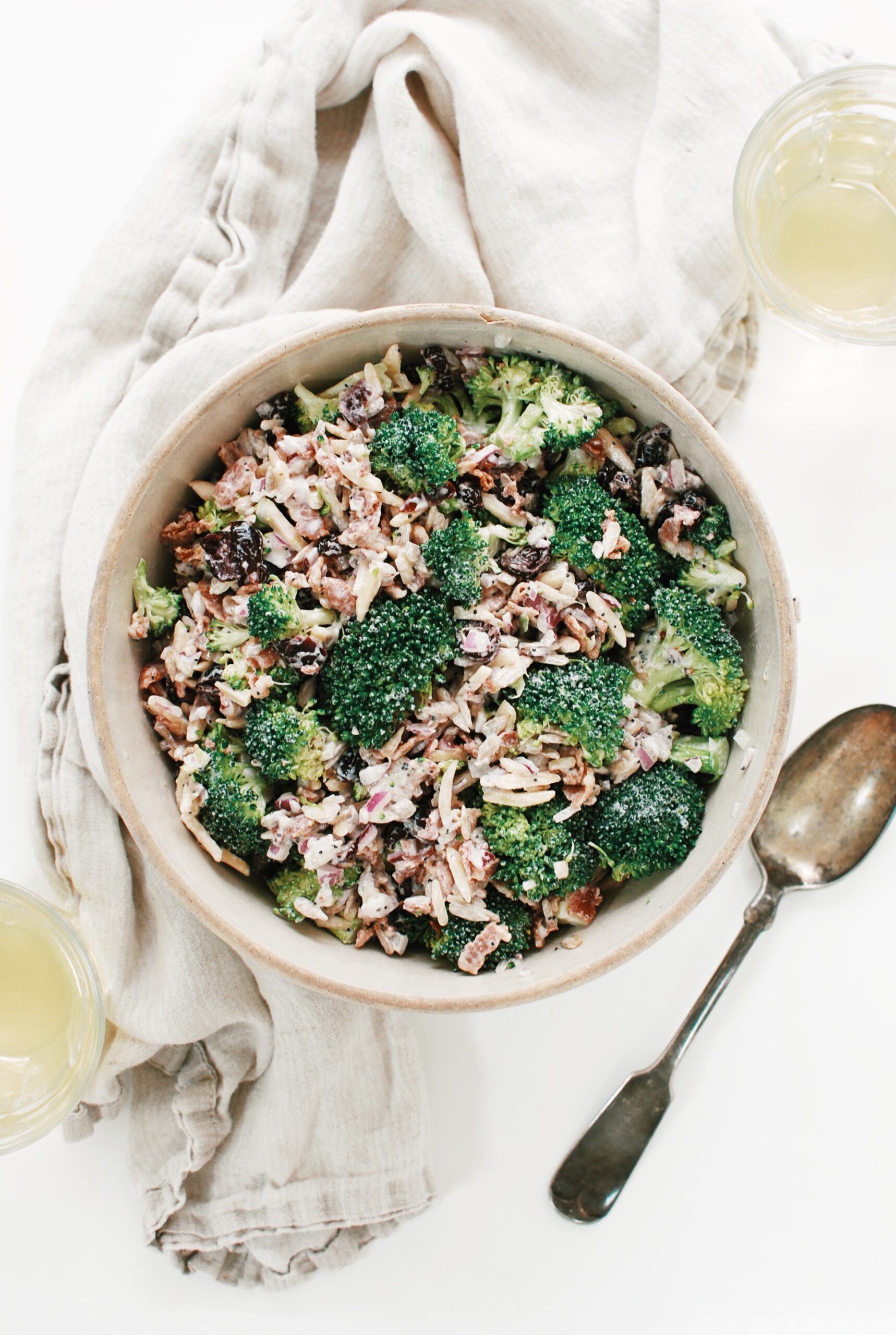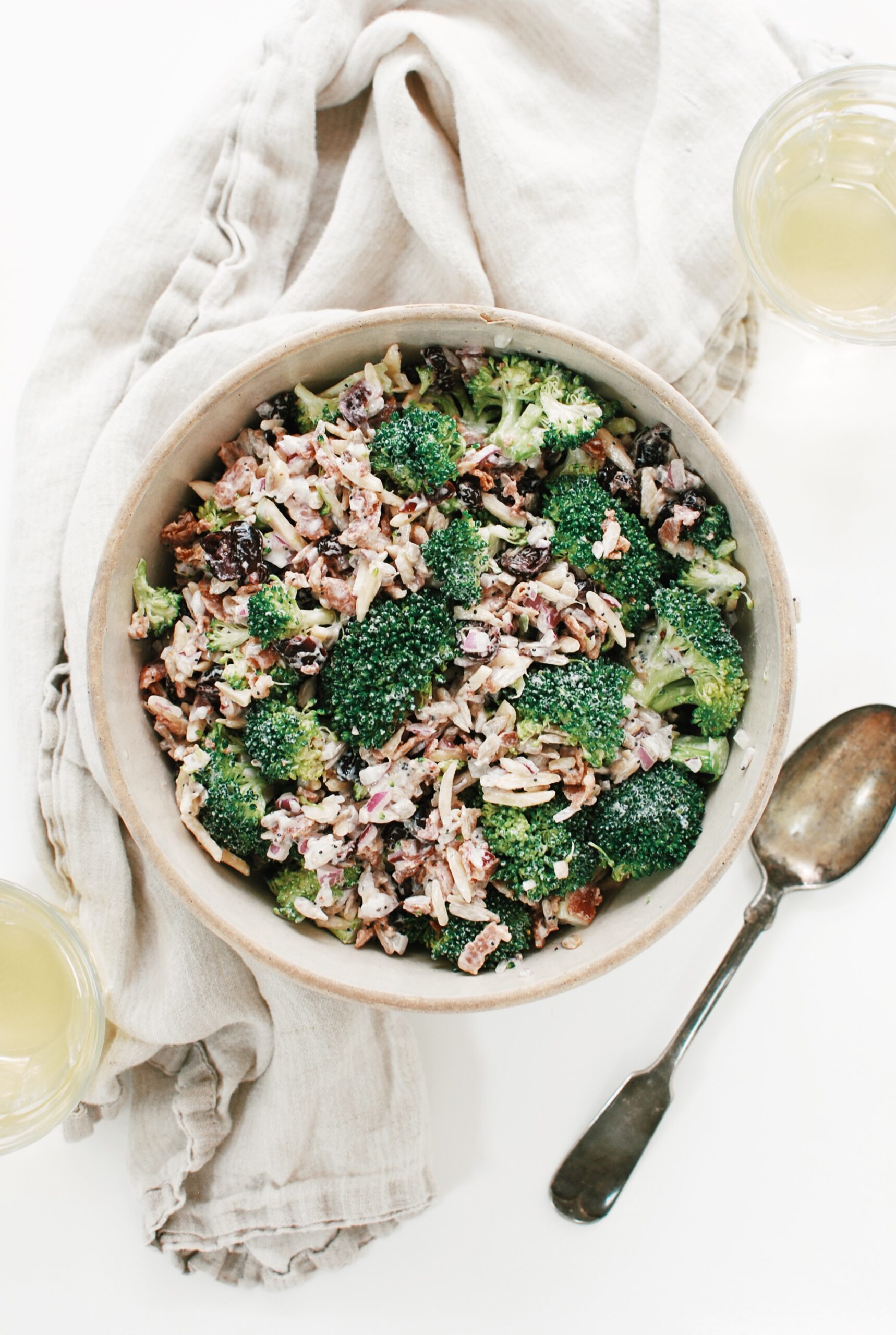 The crunch, I'm telling you…