More tomato biscuits! But this time they're not scones. They're cups. Cuppies. Cups. We'll say cups.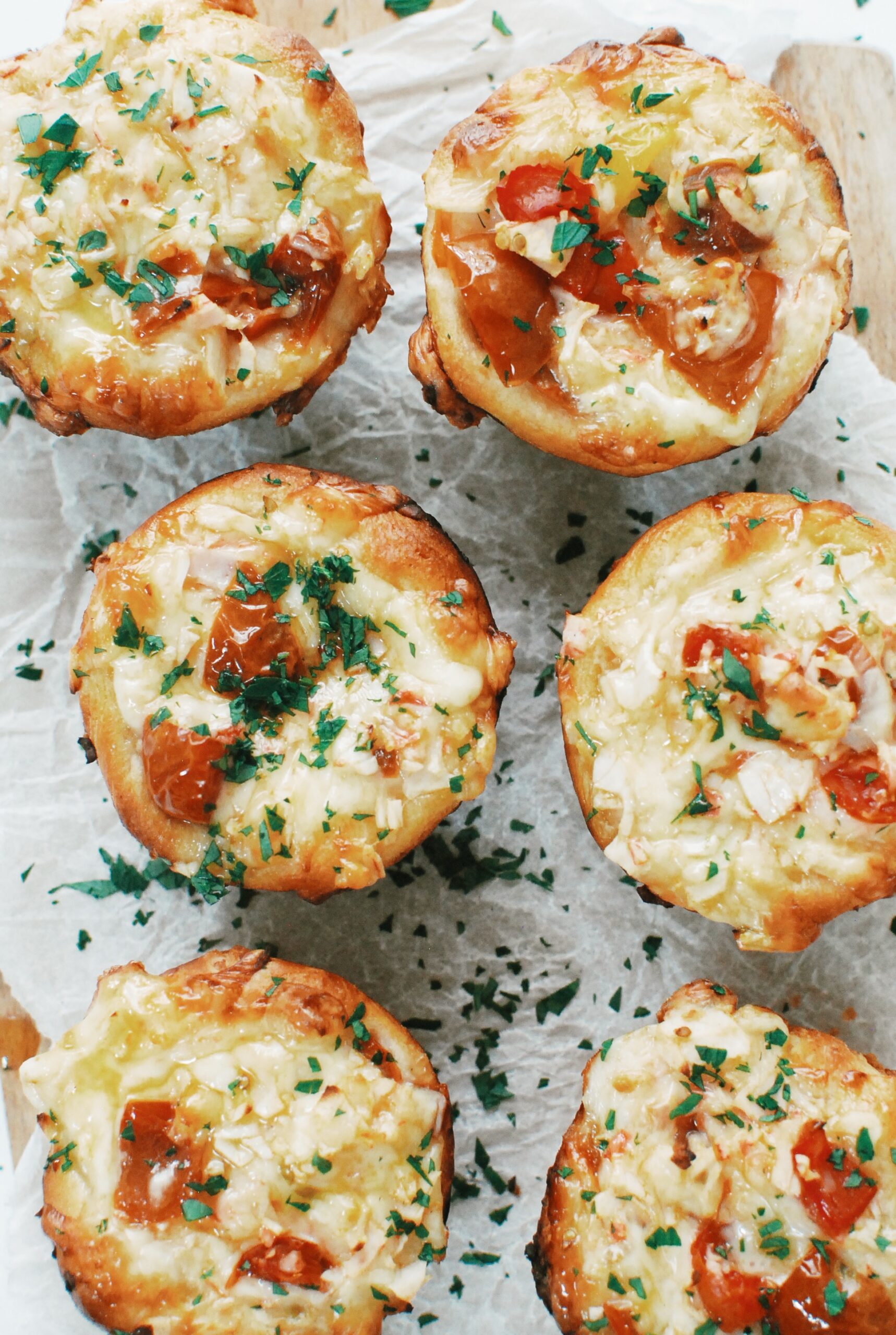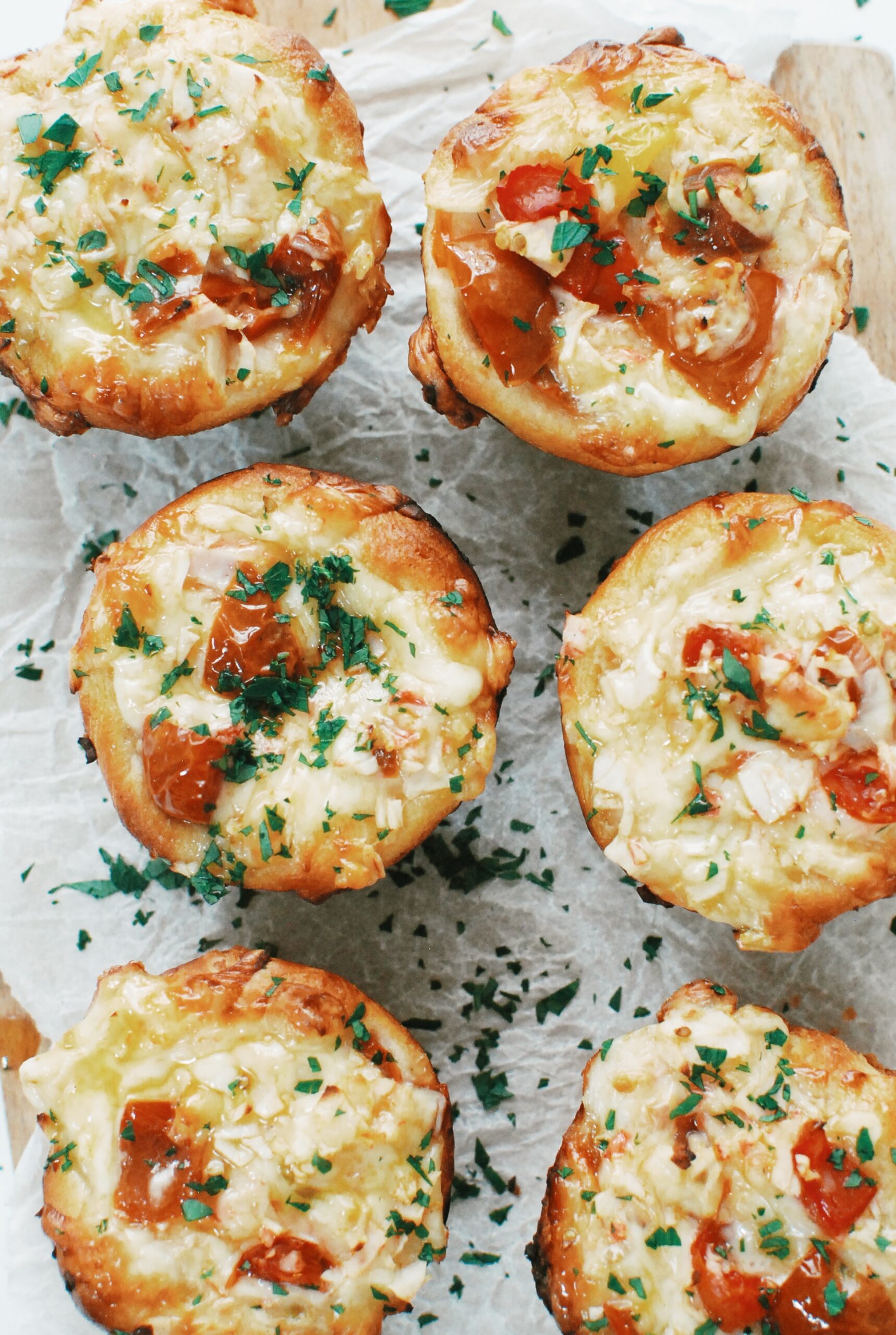 And they have crab in them. Imitation! Look, your reaction to the lobster lettuce cups made it clear to me that we all seem to be on this side of snooty booty camp, so we're having some more, man. Plus lots of you suggested I do something with crab, so here we are! Little brunchy biscuit cups filled with chopped crab, shredded mozzarella and quartered, ripe cherry tomatoes off the vine. Don't even look down your nose at this. YEW BETTER DON'T. (<–I told you that story, right?)
Let us peepeth.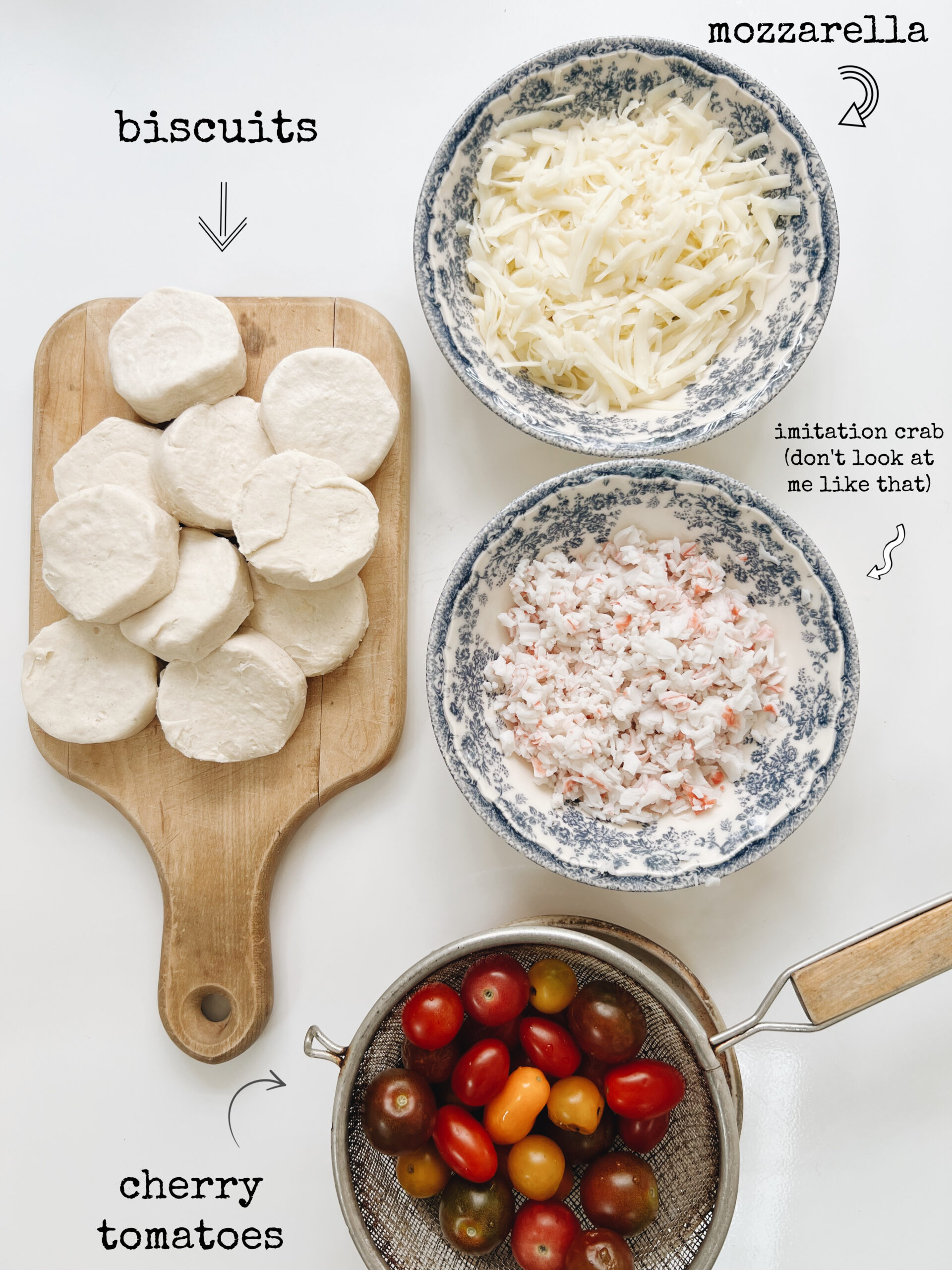 Four ingredients. That's all she wrote. This is almost too simple to even post, but I know we're all here for the SS recipes.
What's SS? Stupid Simple. I made that up just now. Testing it out. What do we think?
Also in the photo there are way more than six biscuits. Will decided he needed biscuits, but didn't want "that weird crab stuff" in them, so I stuffed the mix into six. You're welcome to spread it out over ten if you need. This is your life.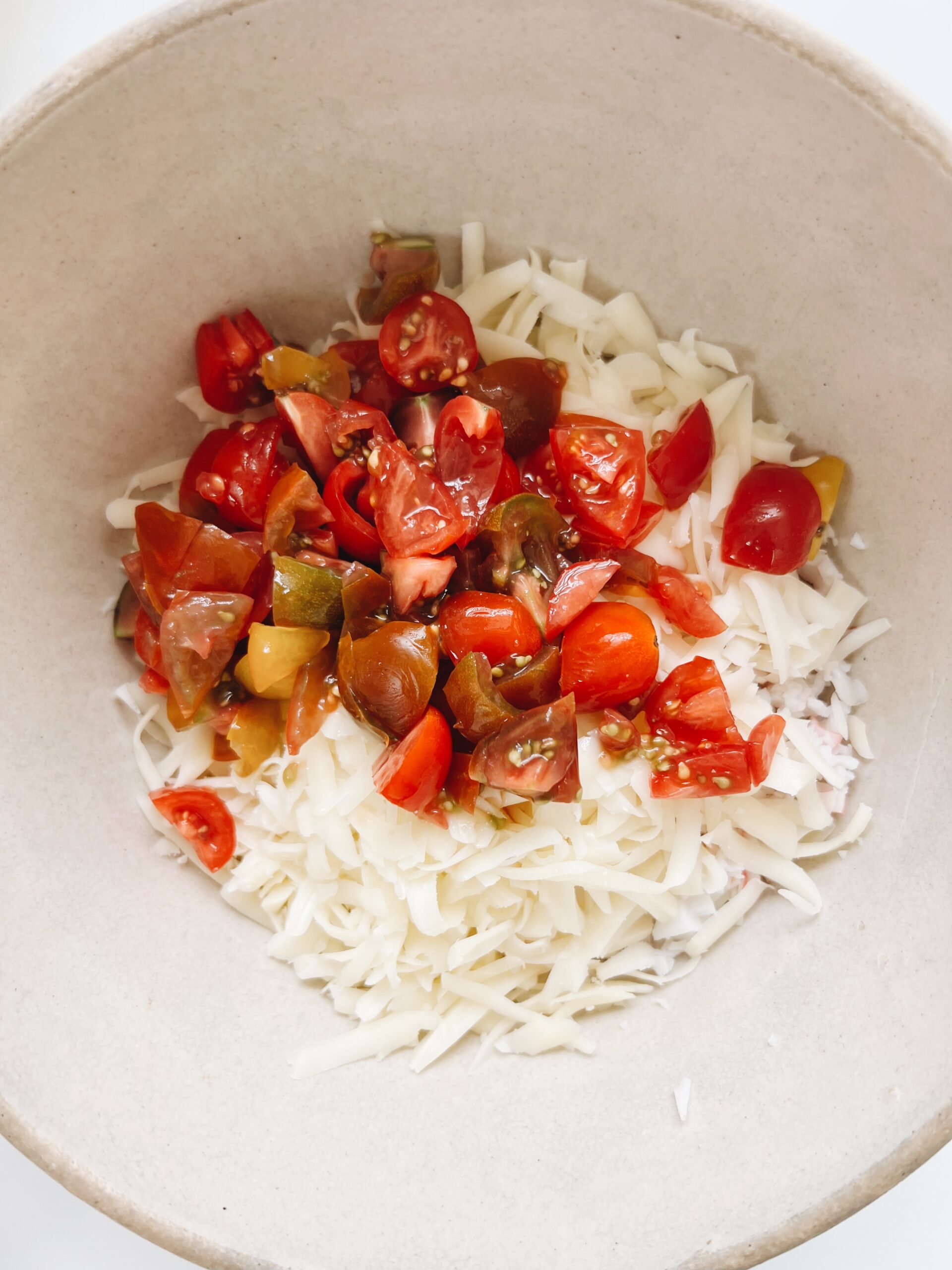 So we've finely chopped the flake crab. We've grated the mozzarella. And we've quartered the tomatoes. That's honestly the leg work of this. Chop, grate, quarter. SS.
Remember what that means? Never mind.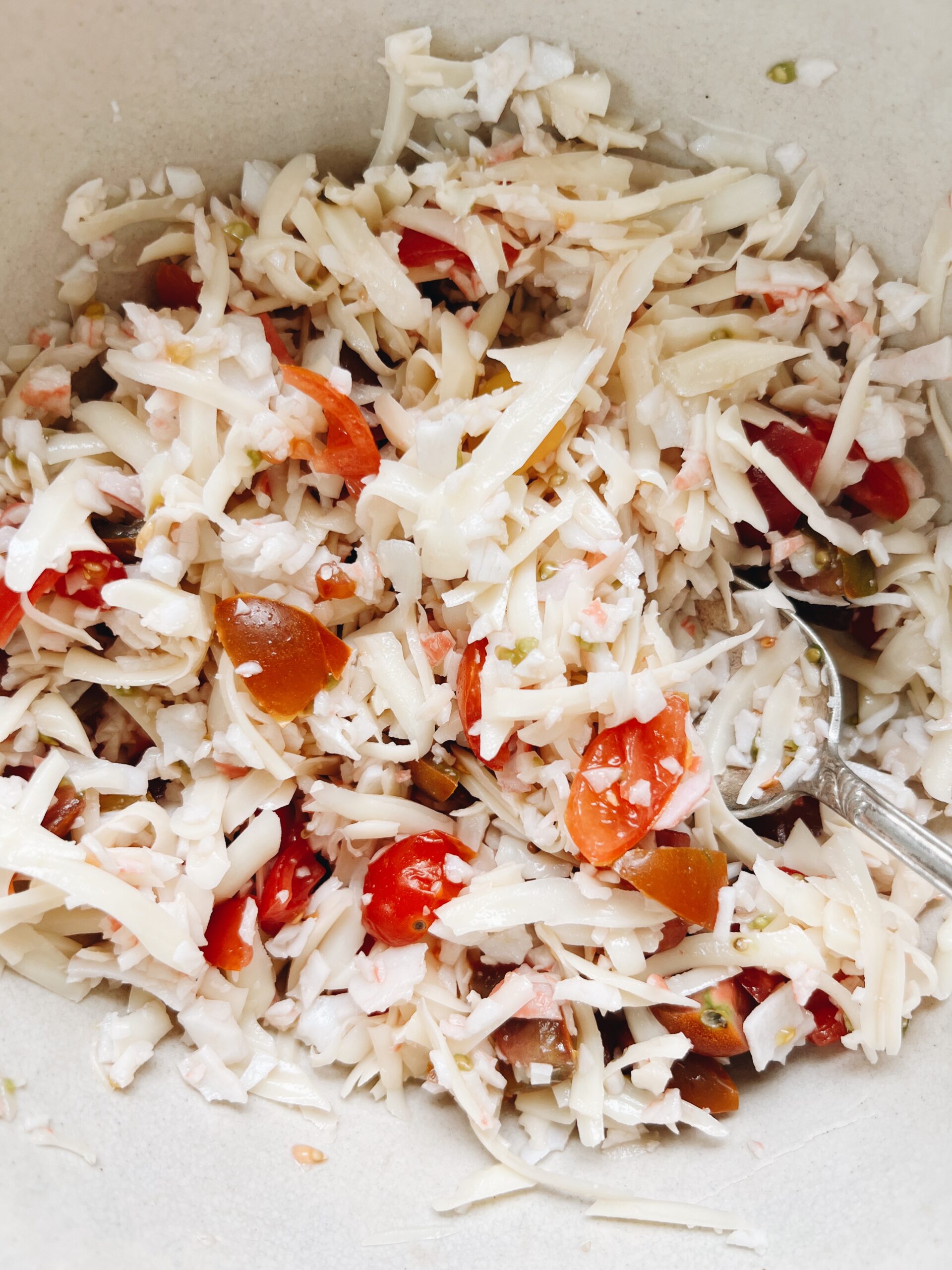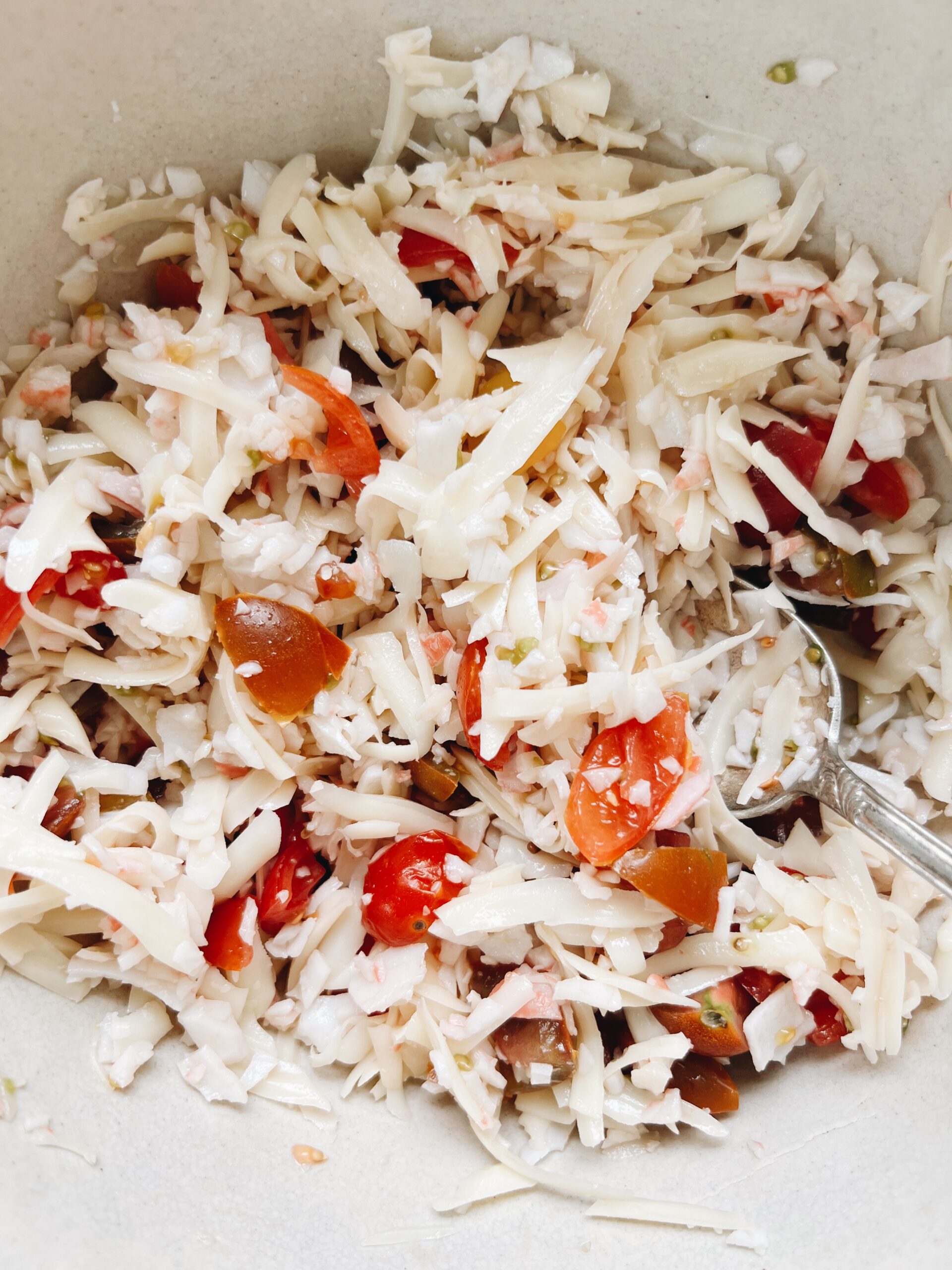 Mixy mix. It will feel wet due to the juicy tomatoes, but it all bakes in here in a bit and it's just fantastically luscious.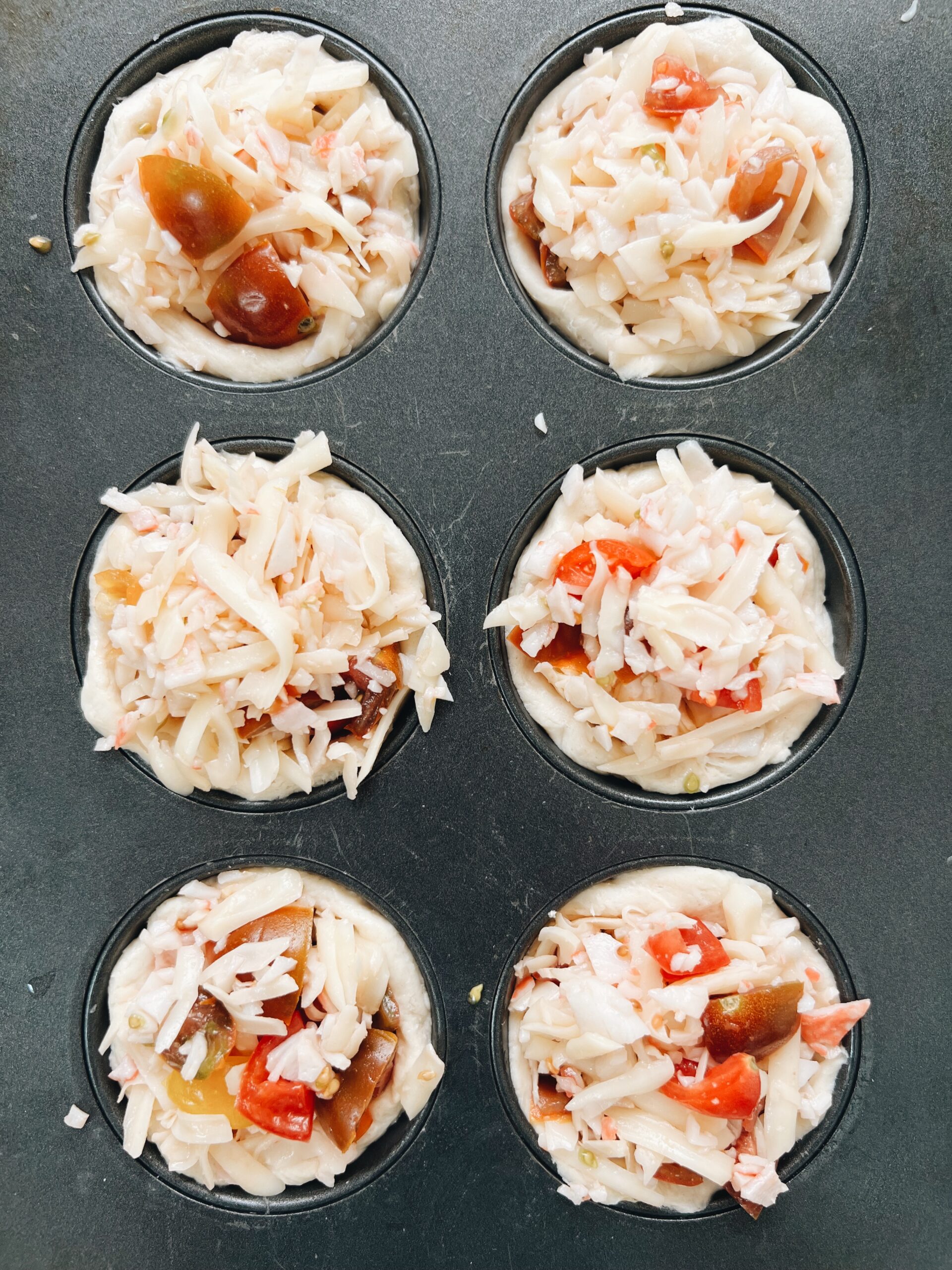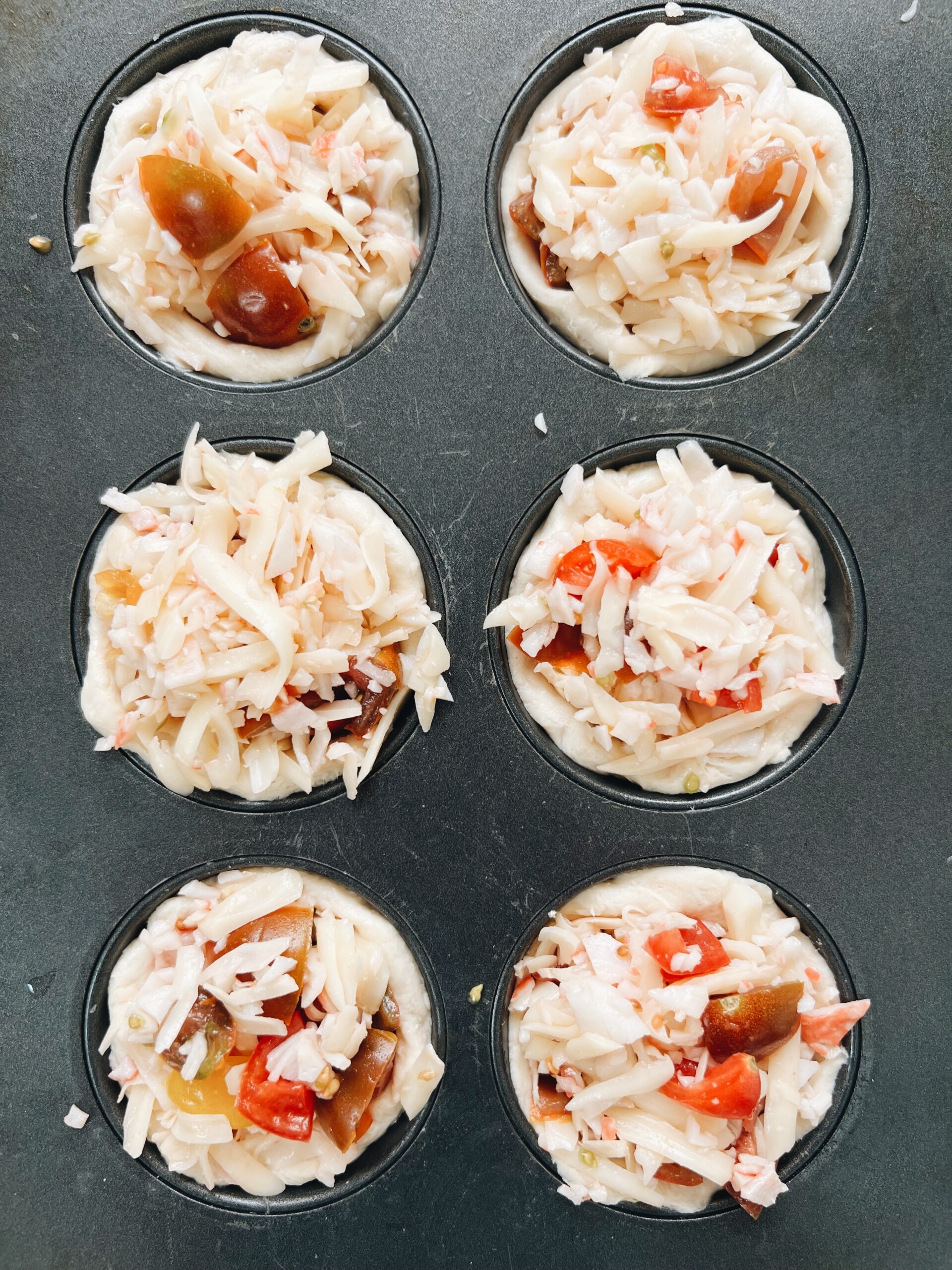 So then we'll press the little biscuits into a muffin tray. Then scoop the mix in. Pile it on as much as you crave and desire.
Oh! I salted that little mix up there. Pinch of salt, of course.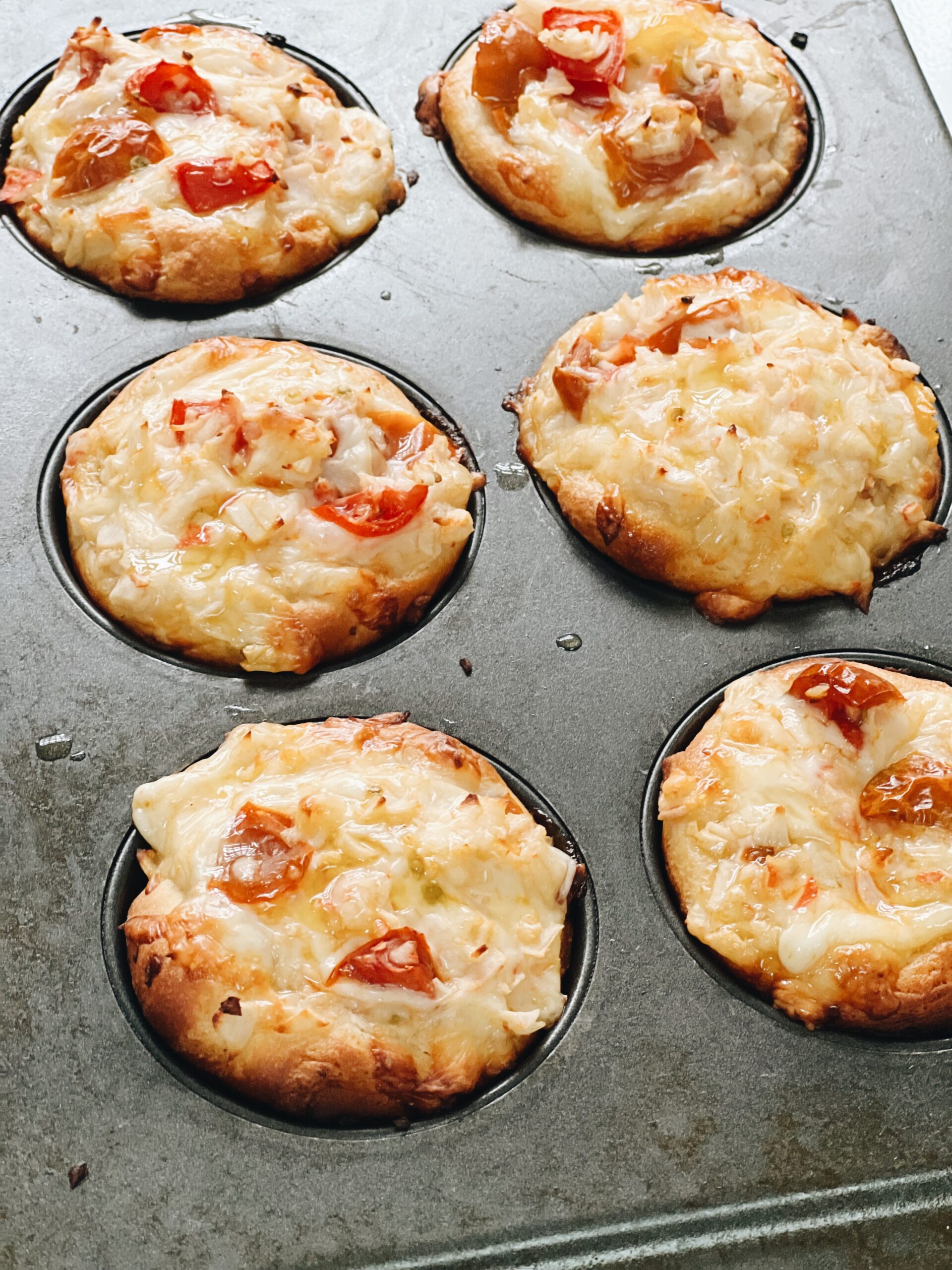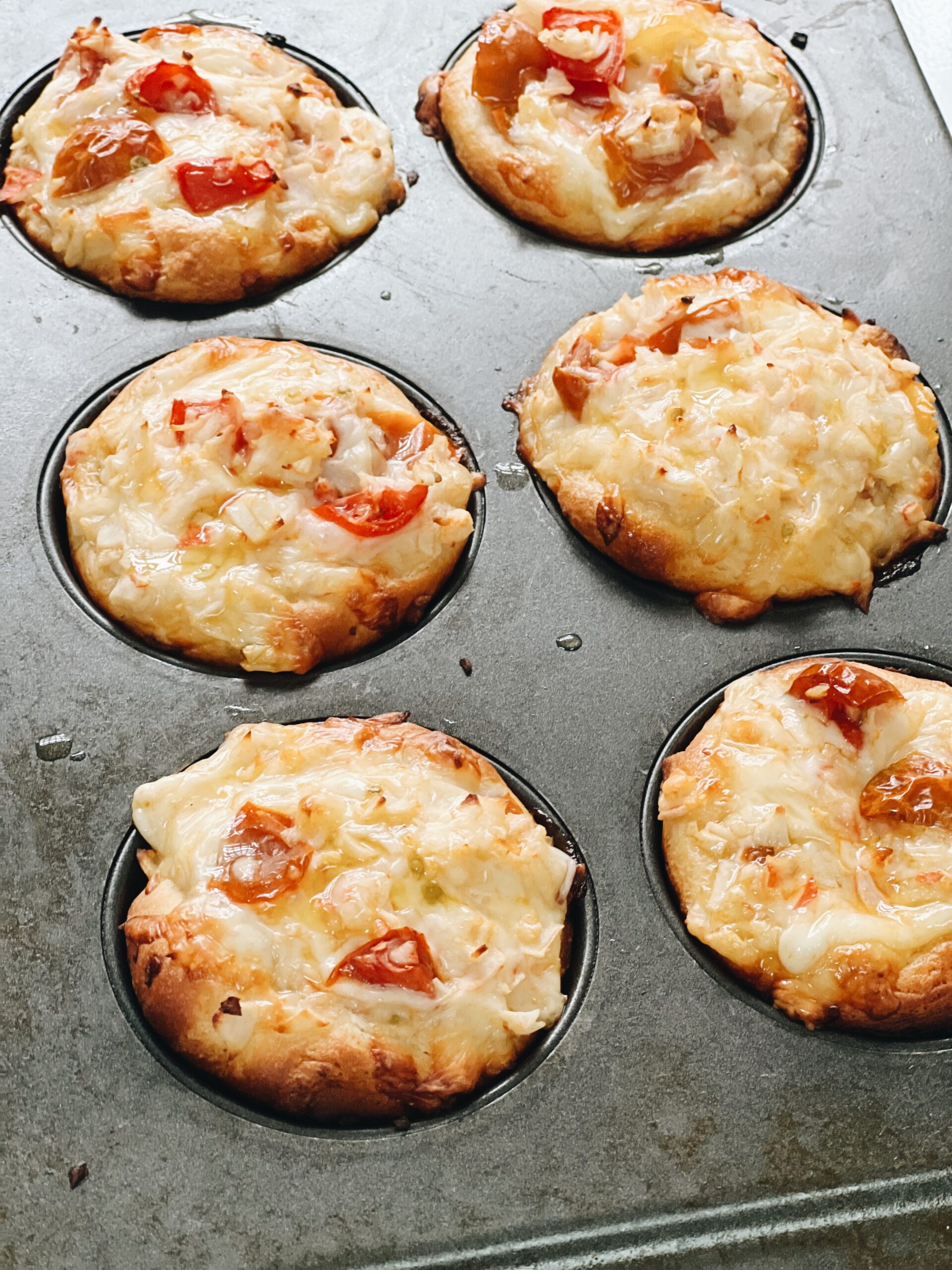 Hellooooooooo there.
This was about 13 minutes total. The biscuits are cooked through, the mixture is perfectly baked and the cheese is melty and bubbled up into submission. You'll just pop those out with the tip of a knife and get them arranged on a plate or cutting board. However you roll in your hizz.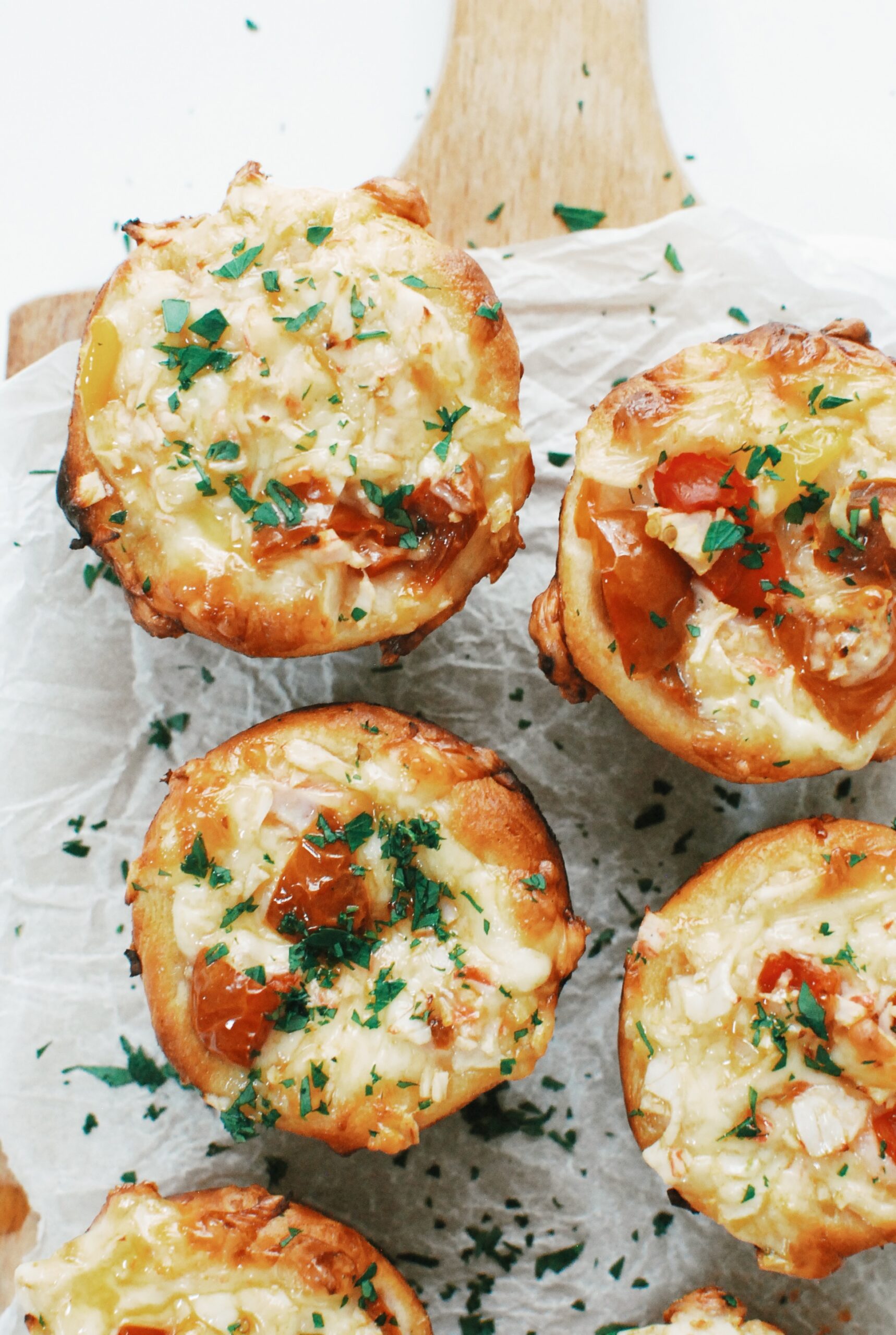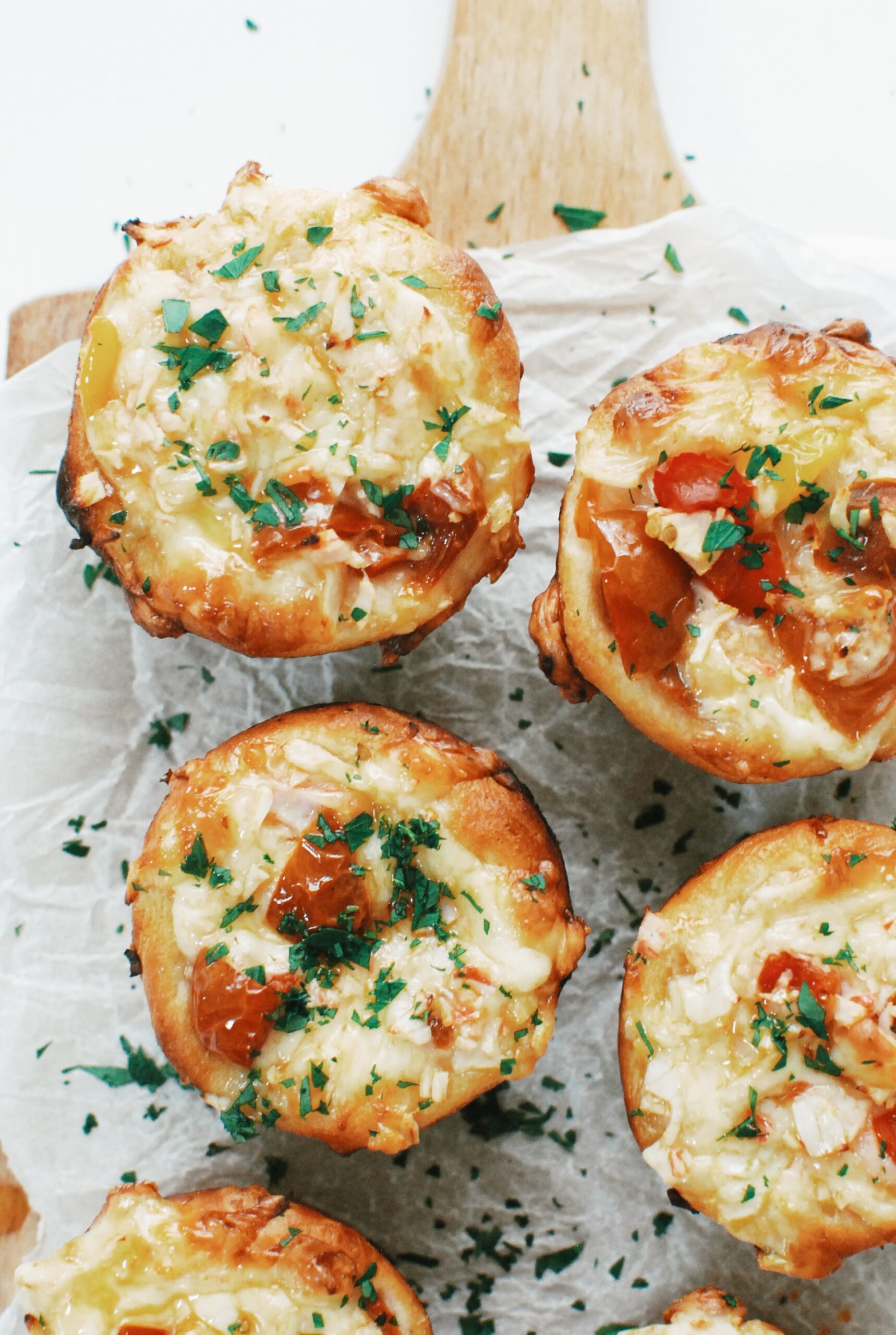 GORGEOUS. Let's chop parsley and violently garnish. They're hot right now, so let them sit for a few minutes before tearing in. Because you'll want to tear in.
Who knew four ingredients would become so tearable-innable?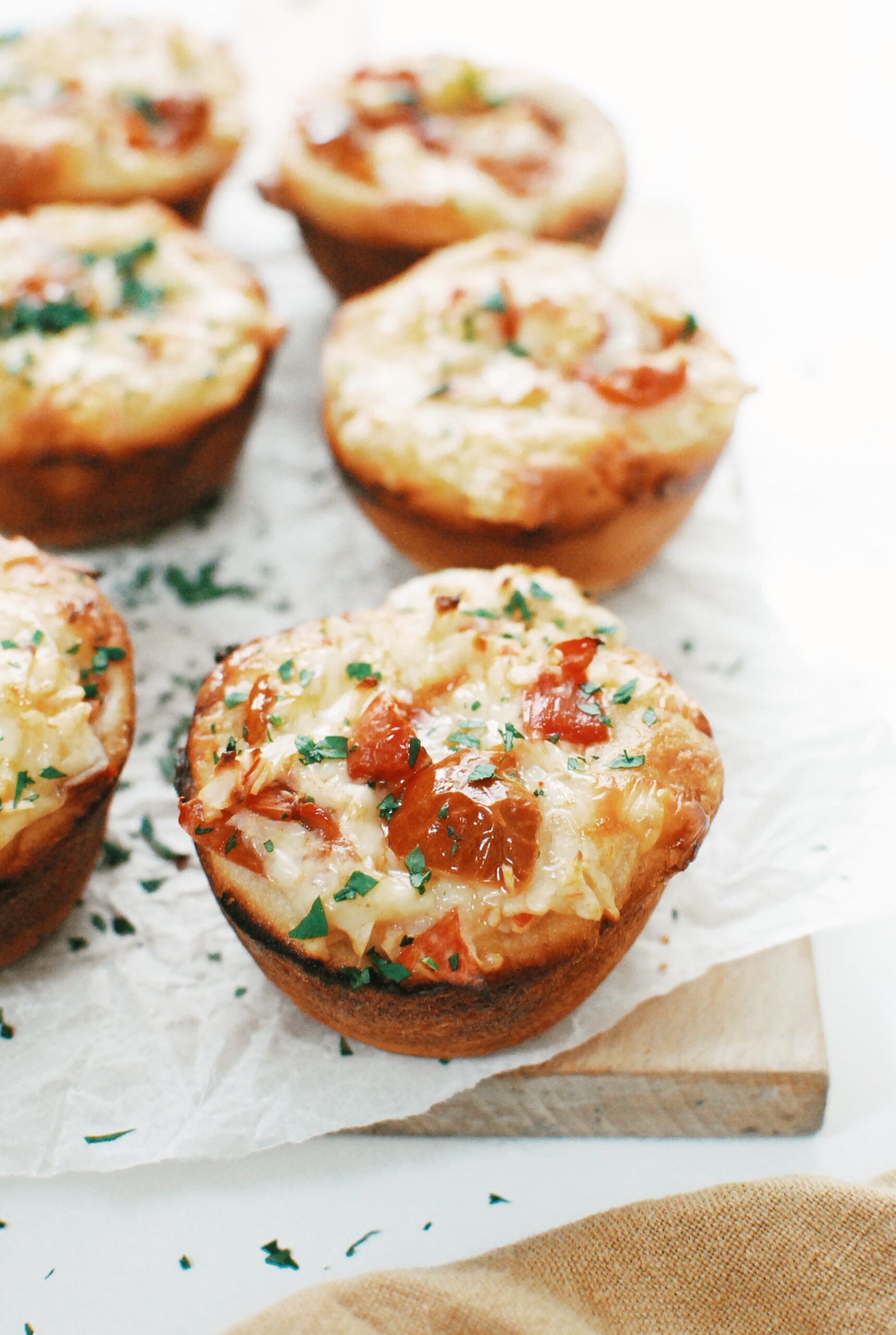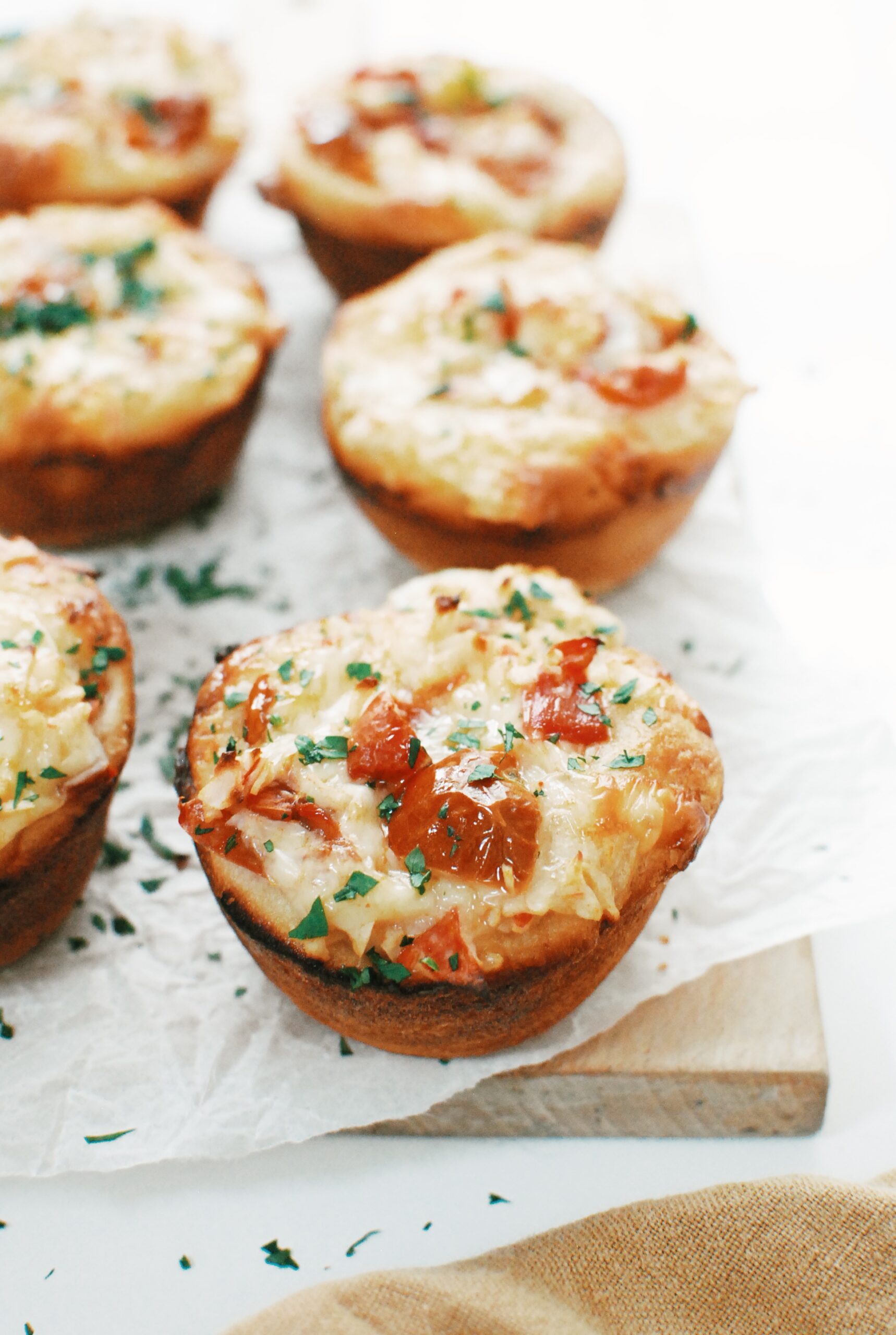 I love these as a brunch idea! Eggs and coffee on the side.
And of course I'm not forcing you to add crab. I just think the sweetness is a nice touch in these savory biscuit cups. But leave them out and go straight summer if you're feeling it. I'm breezy!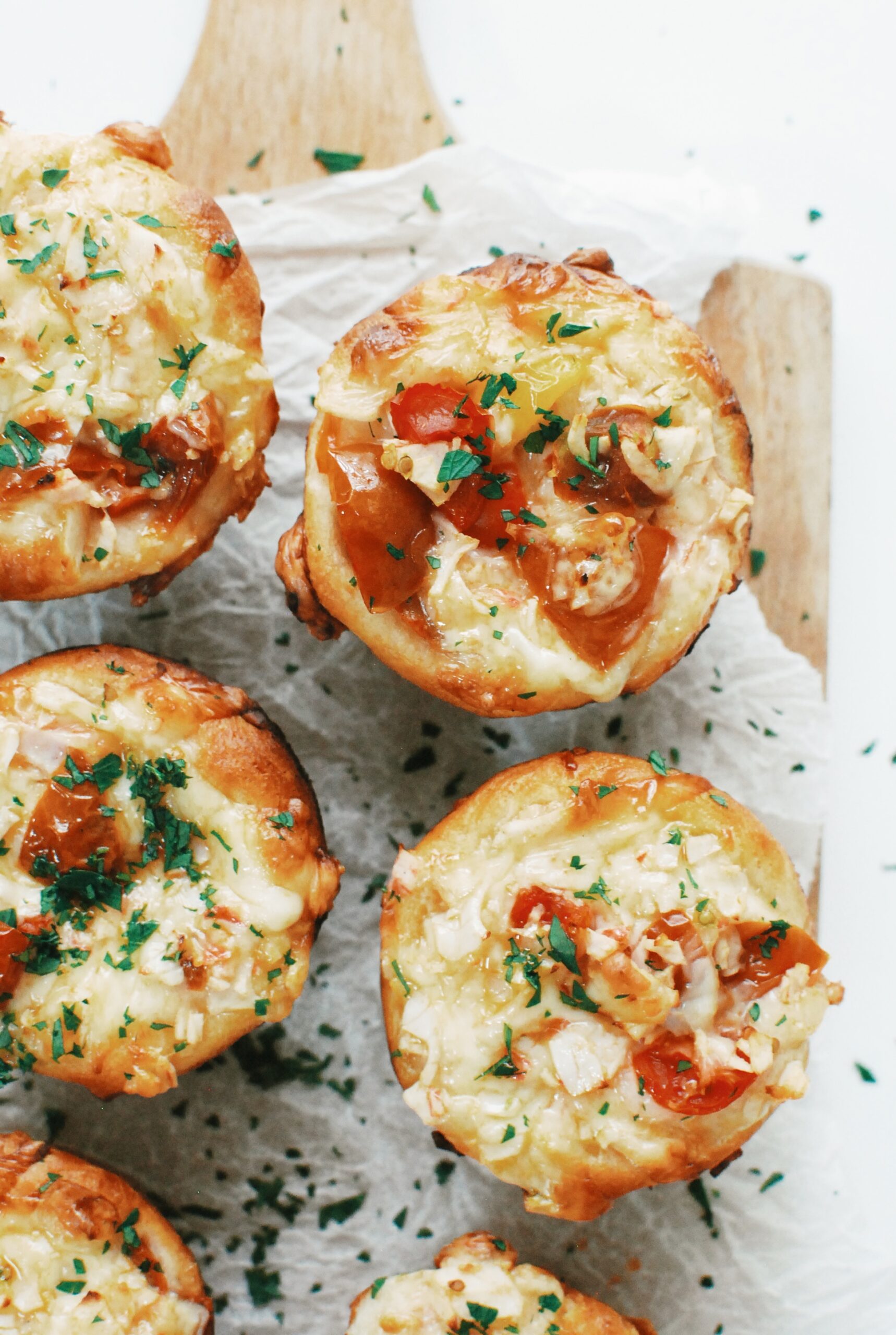 You could even get a bit fancier and use real crab and like, a gruyere or something. This is the budget-friendly version, but go wild, bruh! Get creative with these, however you like.
We need to tear in.
It's time.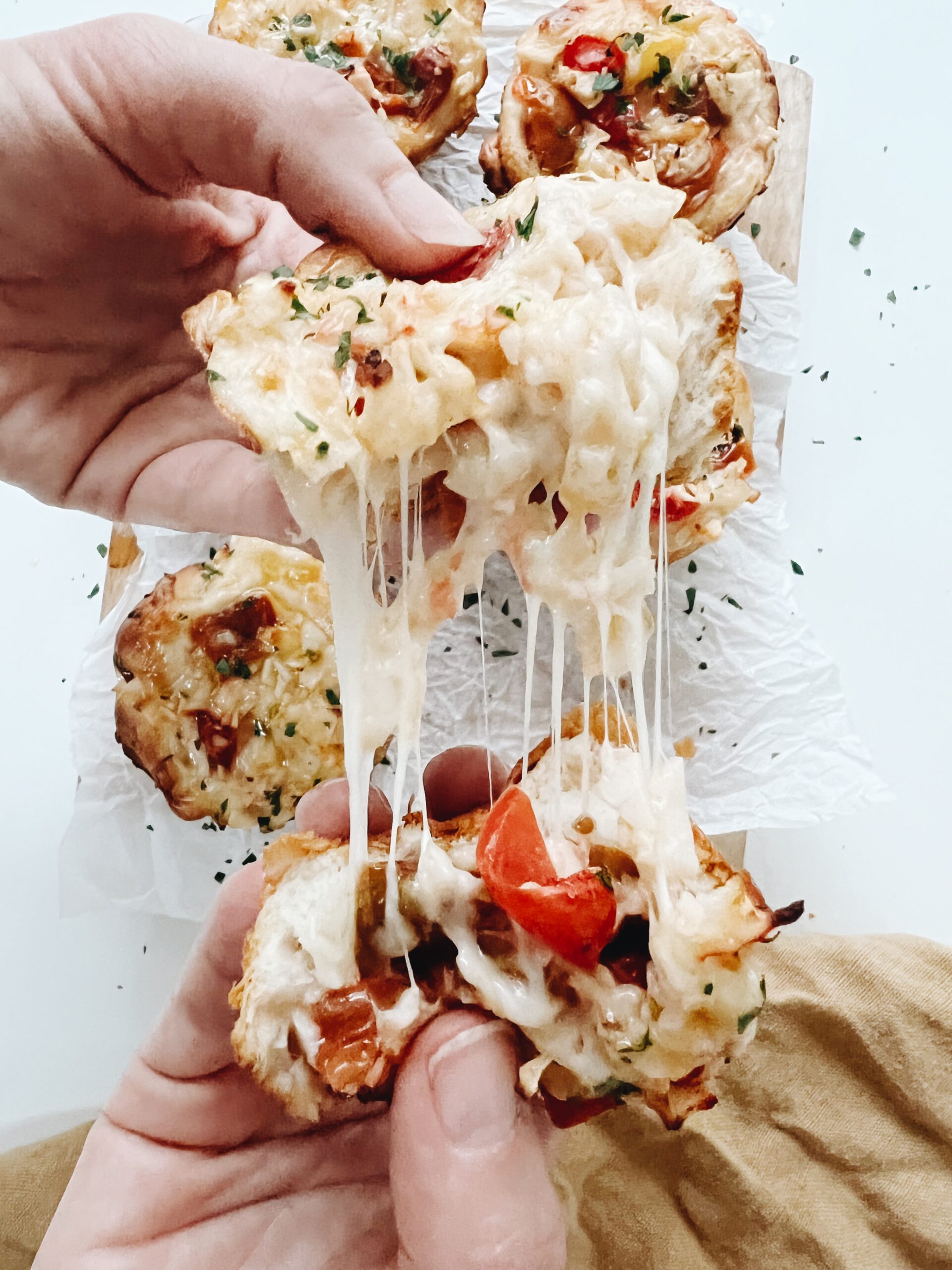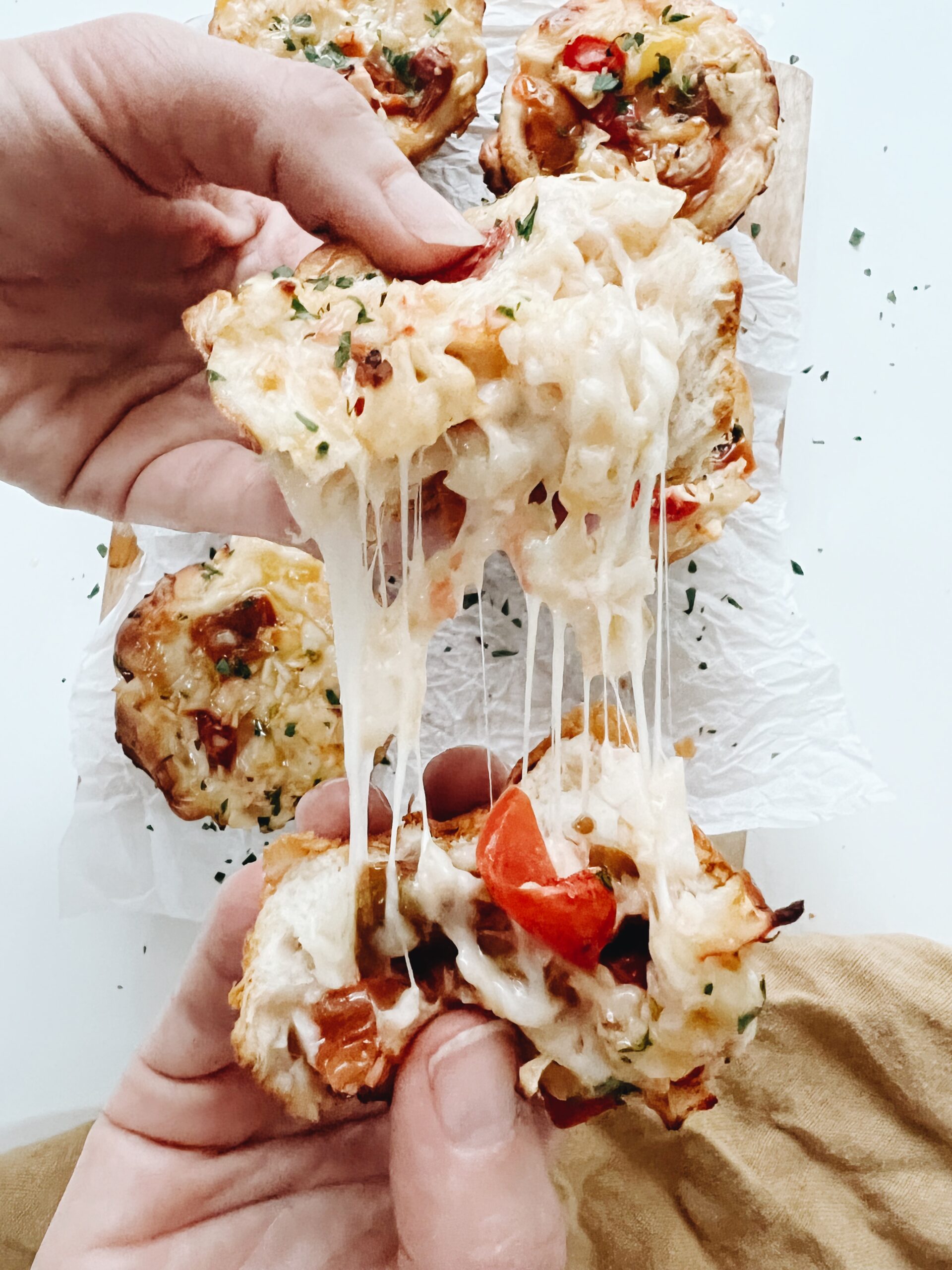 Hold me.
Cheesy Tomato and Crab Biscuit Cups
Ingredients
6 - 8 store-bought canned biscuits
8 oz flake imitation crab, chopped finely
8 oz block mozzarella cheese, grated
1/2 cup cherry tomatoes, quartered
Parsley for garnish
Coarse salt
Instructions
Preheat your oven to 400.
In a medium bowl, combine the chopped crab, grated mozzarella and quartered tomatoes. Stir until fully combined.
Press each biscuit round into muffin tins, and fill each cup with the cheesy tomato crab mixture. Pile it on!
Bake for 13 minutes, or until the cheese is bubbling and starting to slightly brown.
Let cool for a few minutes, then garnish with chopped parsley and serve!
Makes 6 - 8 biscuits.
7.8.1.2
593
https://bevcooks.com/2022/08/cheesy-tomato-and-crab-biscuit-cups/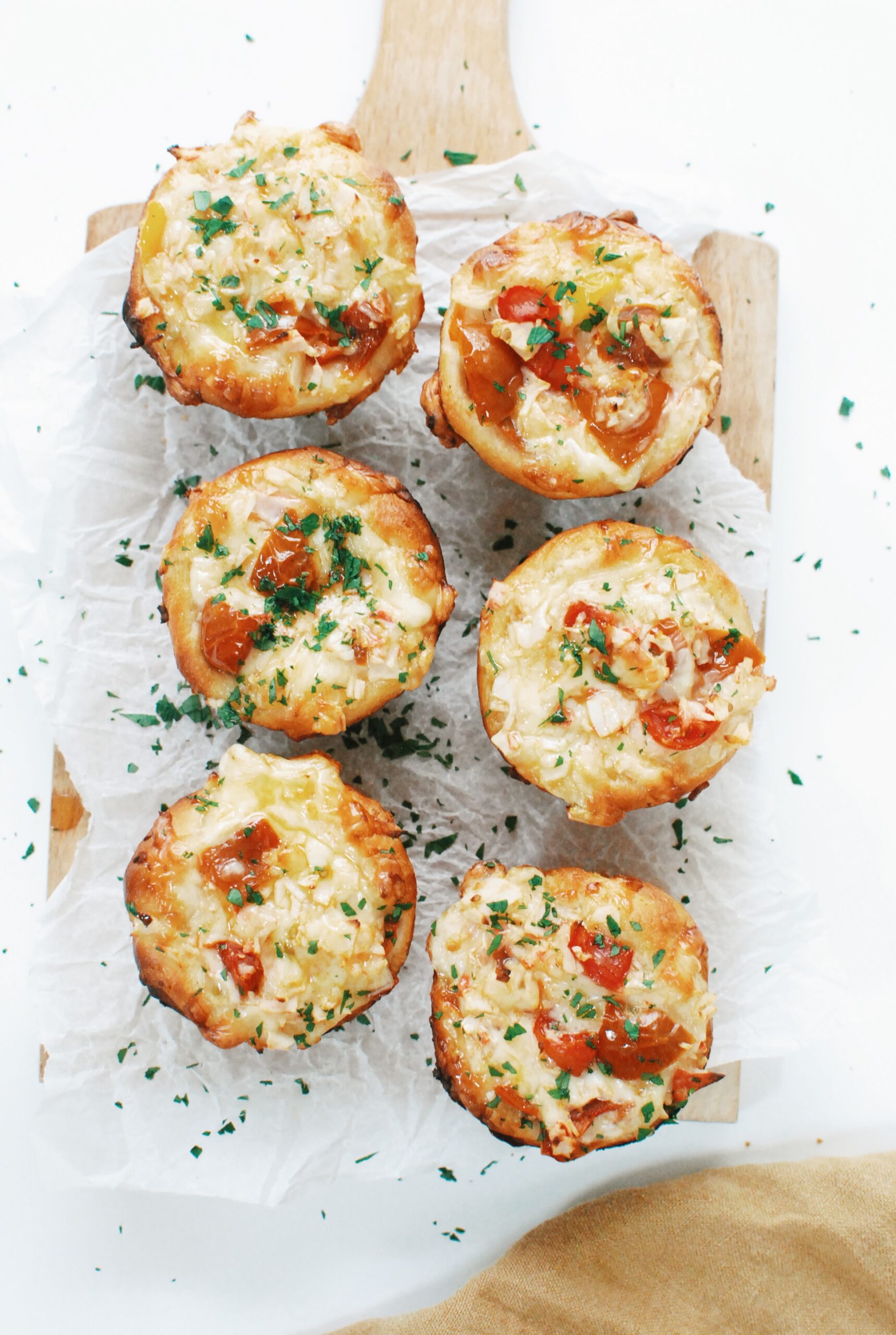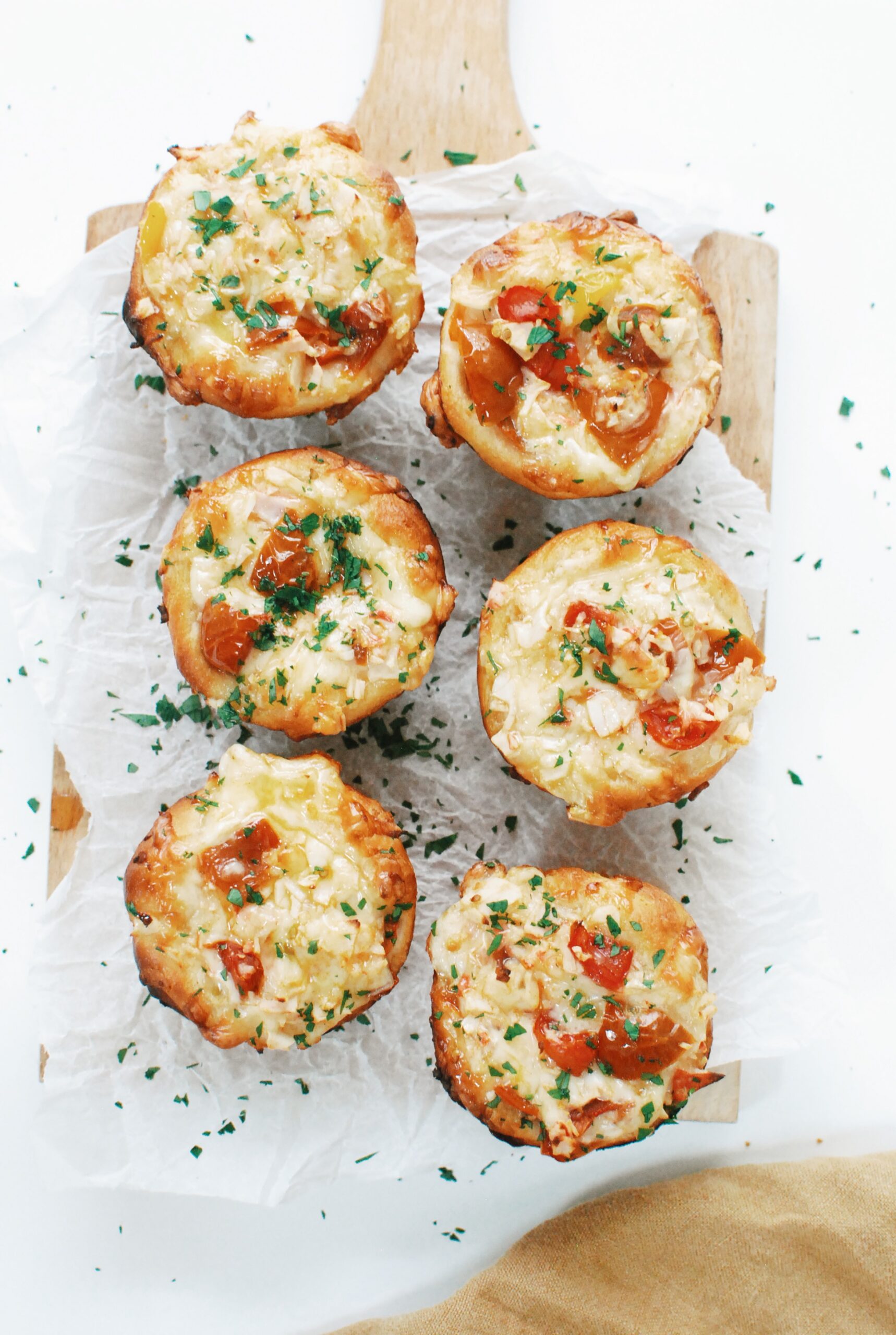 This weekend beggeth.