Game day food! You've been waiting for it.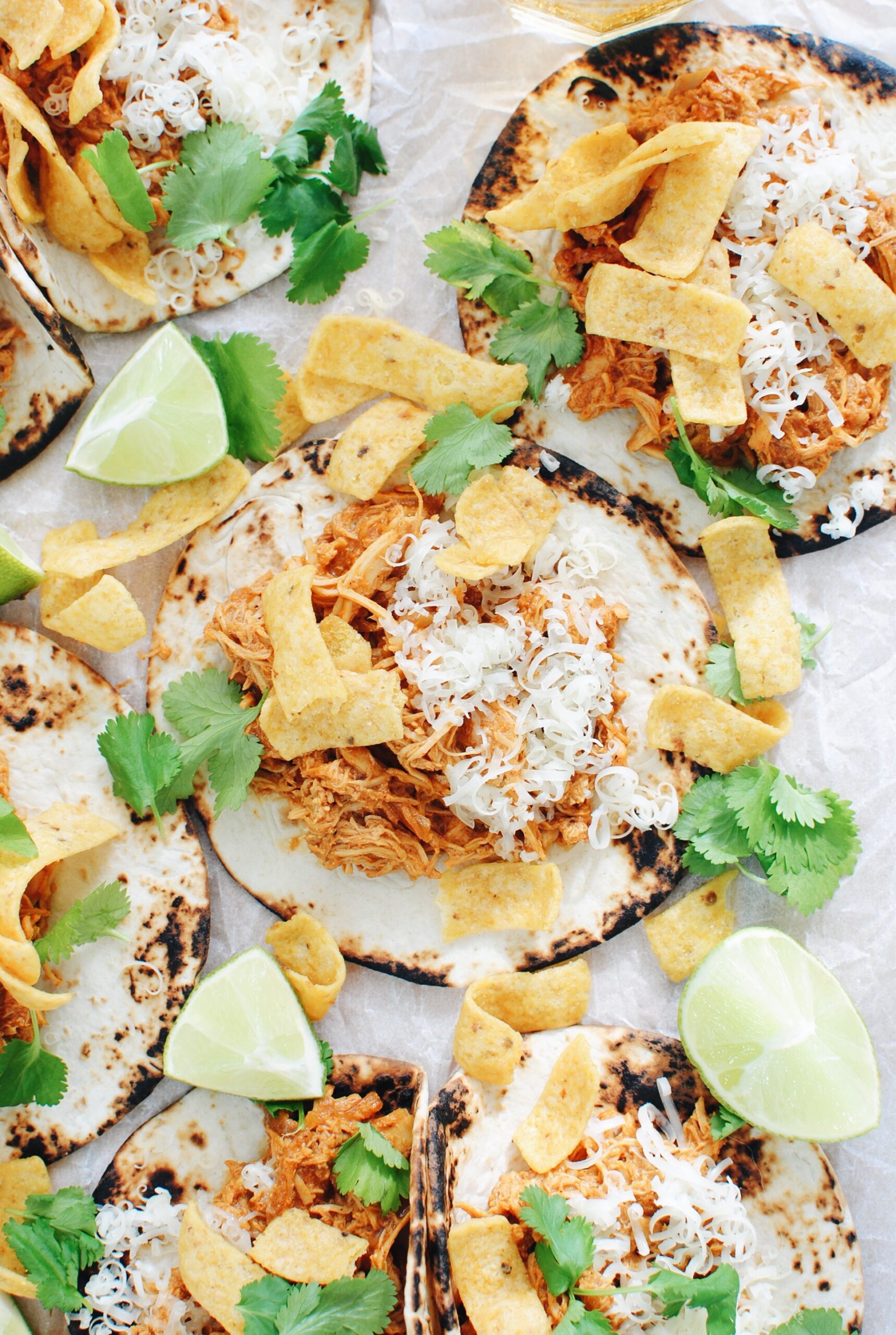 Don't fret, today is game day focused. Thursday is Valentine's Day focused, so we all win.
Right?
Don't answer that.
This is a two parter situation. Since it's a slow cooker party, I'll show you this in two steps. It's honestly stupid simple, so stop looking at me like that.
Let us peepeth.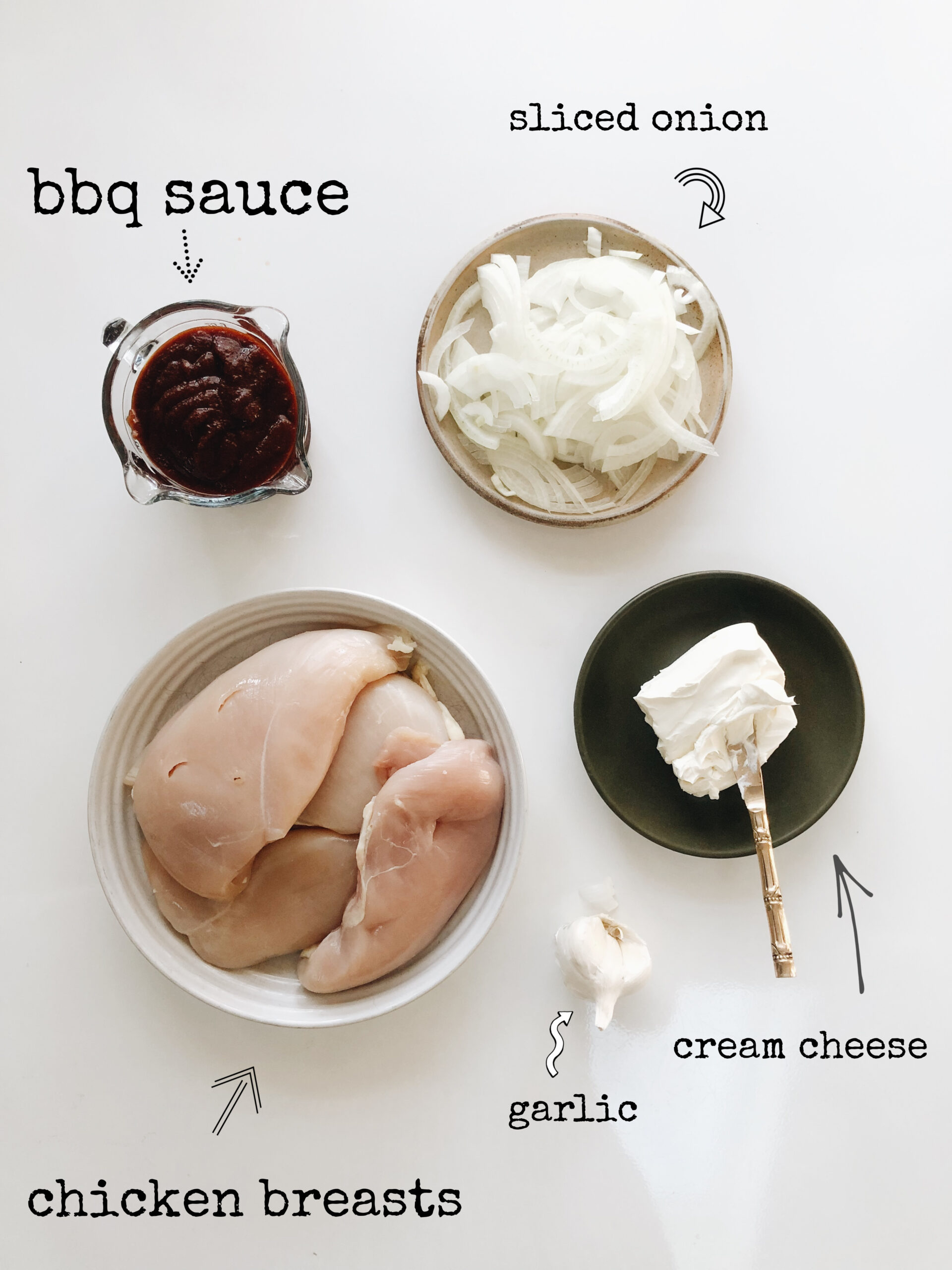 The chicken: if you feel like subbing in some thighs, please do! I used all breasts this time and it was totally fine. Also, the thing about this, is that yours will taste completely different than mine. Why? The bbq sauce! (which was obvious so please forgive me for talking to you like a five year old.) I used this sauce, but really, whatever you love is perfect.
The cream cheese? Well, it just makes it all a little creamier and tangier. But if you're not into cream cheese, leave her out!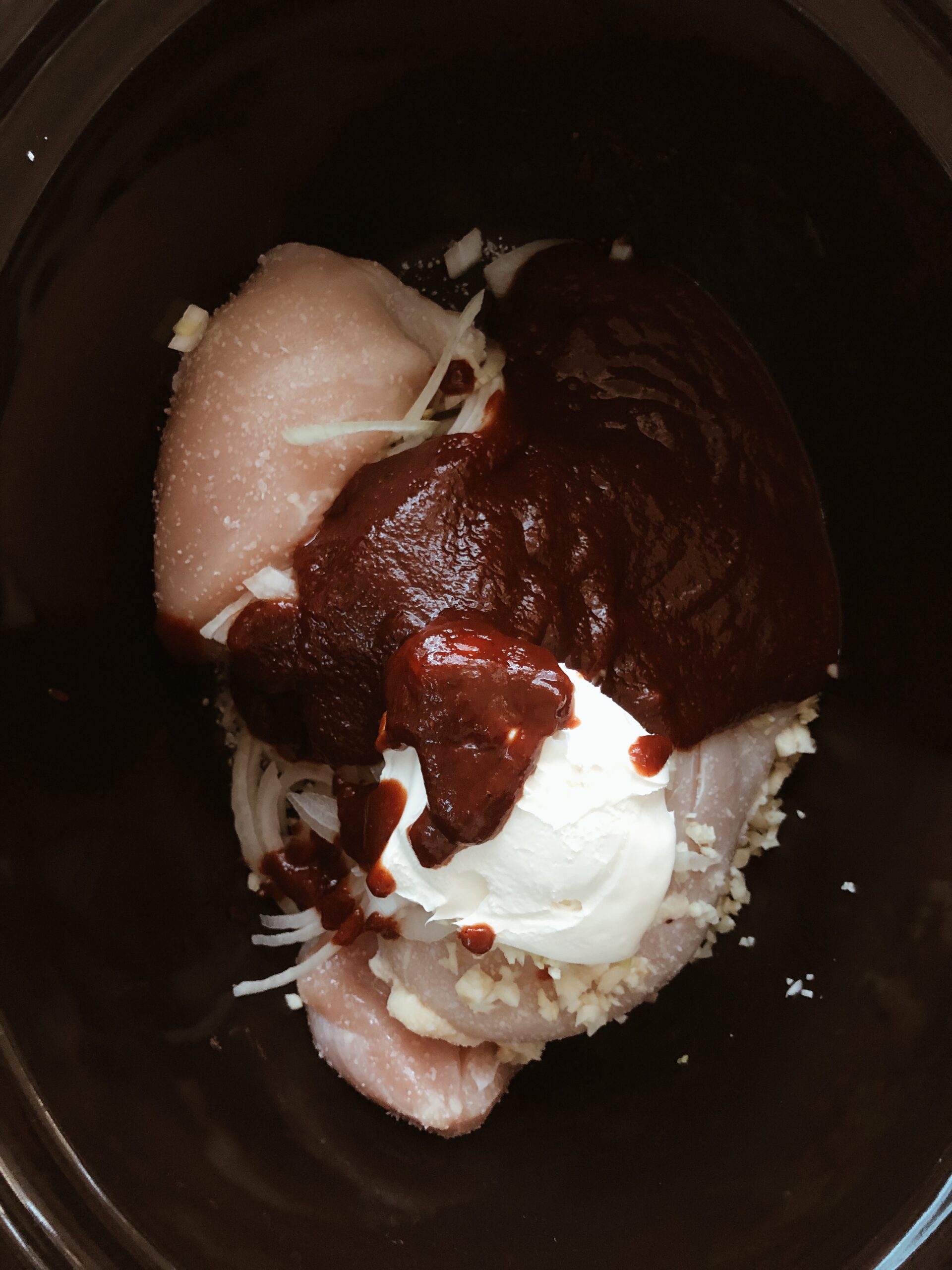 I had someone tell me in Stories that this photo looks like an open heart surgery.
They're not wrong.
(Eight hours on low, or four on high. YEW DEW YEW.)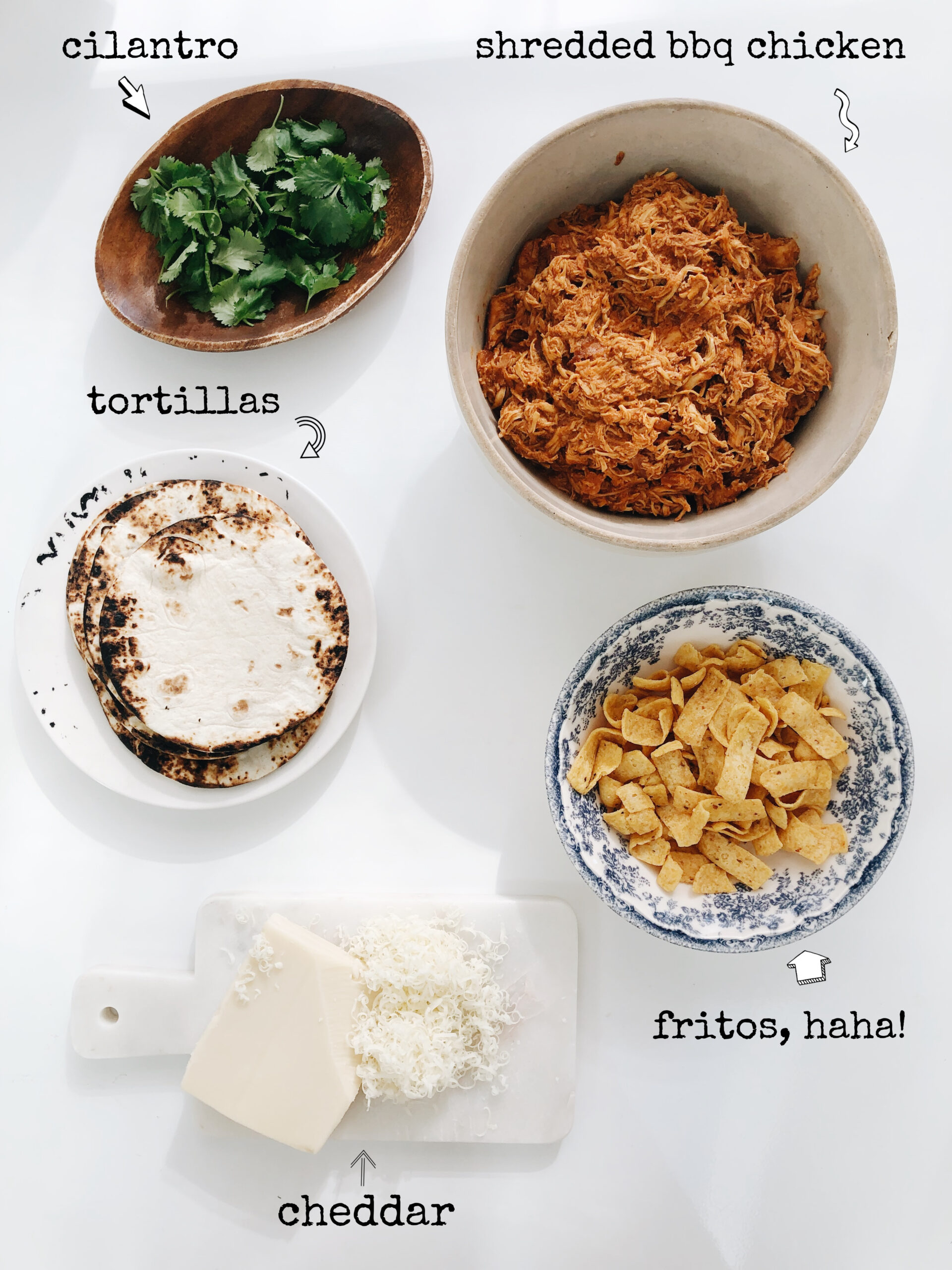 And then we just violently slap it together!
Toasted street tortillas, shredded chicken mix, cilantro for garnish, grated white cheddar cheese, and Fritos. HA! Not an ad, just what I used for this. I liked the crunch, man! (and the salt. and the corn flavor.)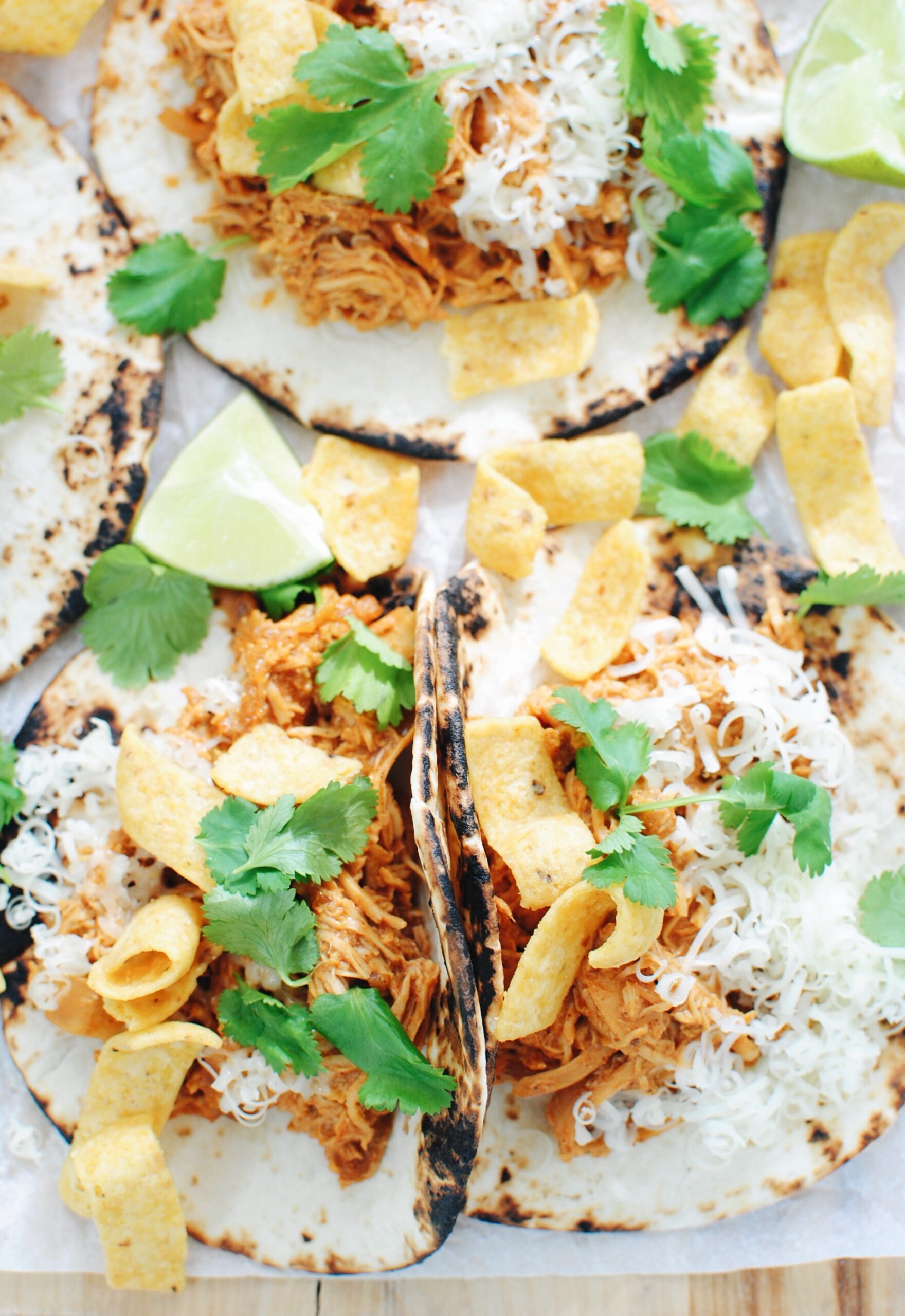 I meaaaaan. How can you not.
They're are on the small size, since we're using the street taco tortillas. Which I feel like works perfectly for this time of snack. Can you get into it?
Of course you can.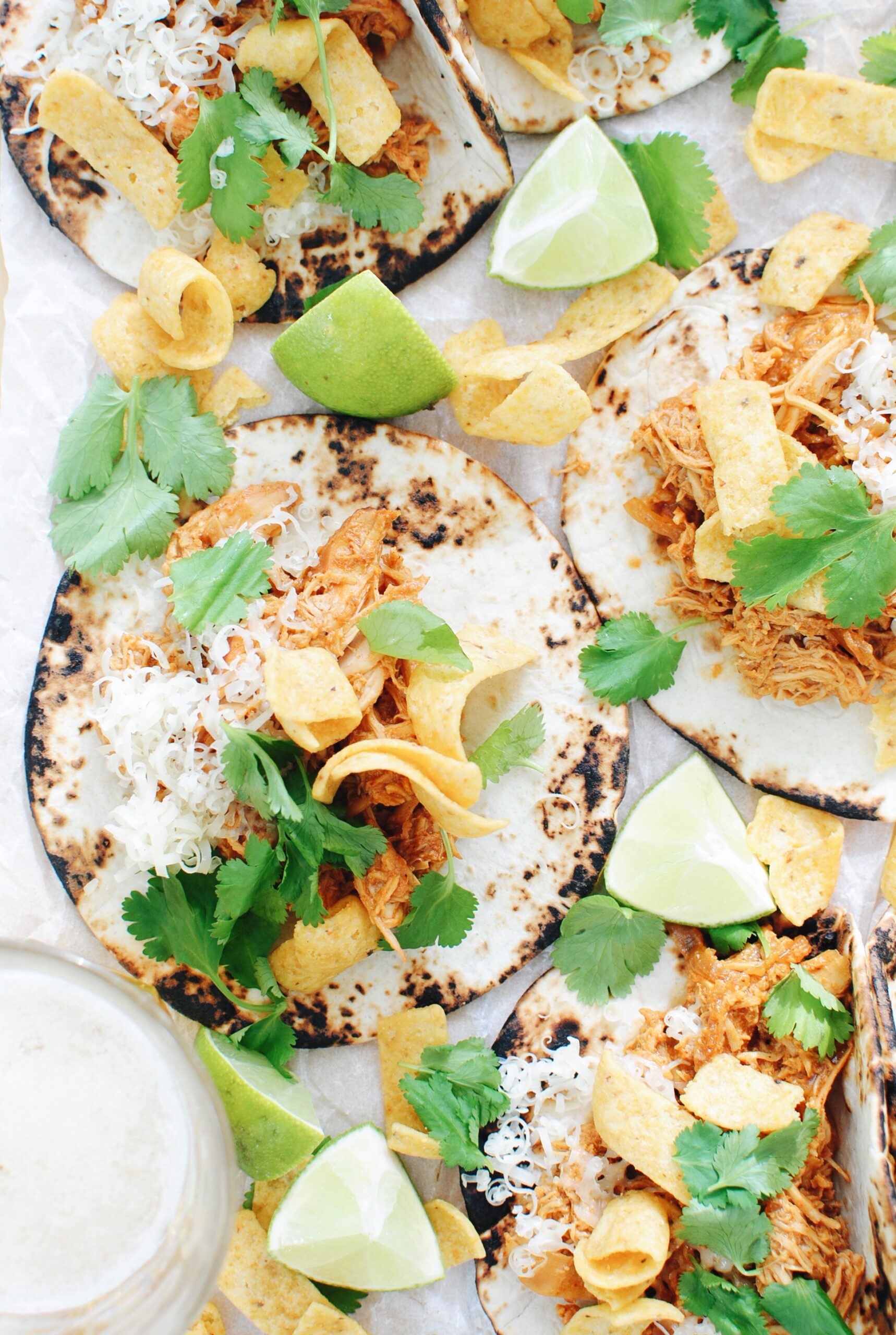 Don't forget the lime! Having that hit of acid on top of a salty crunch on top of a mound of creamy shredded chicken is all the necessary.
You can also wrap this mix into larger tortillas, or spoon it over crispy tostada shells. Anything works!
We're breezy.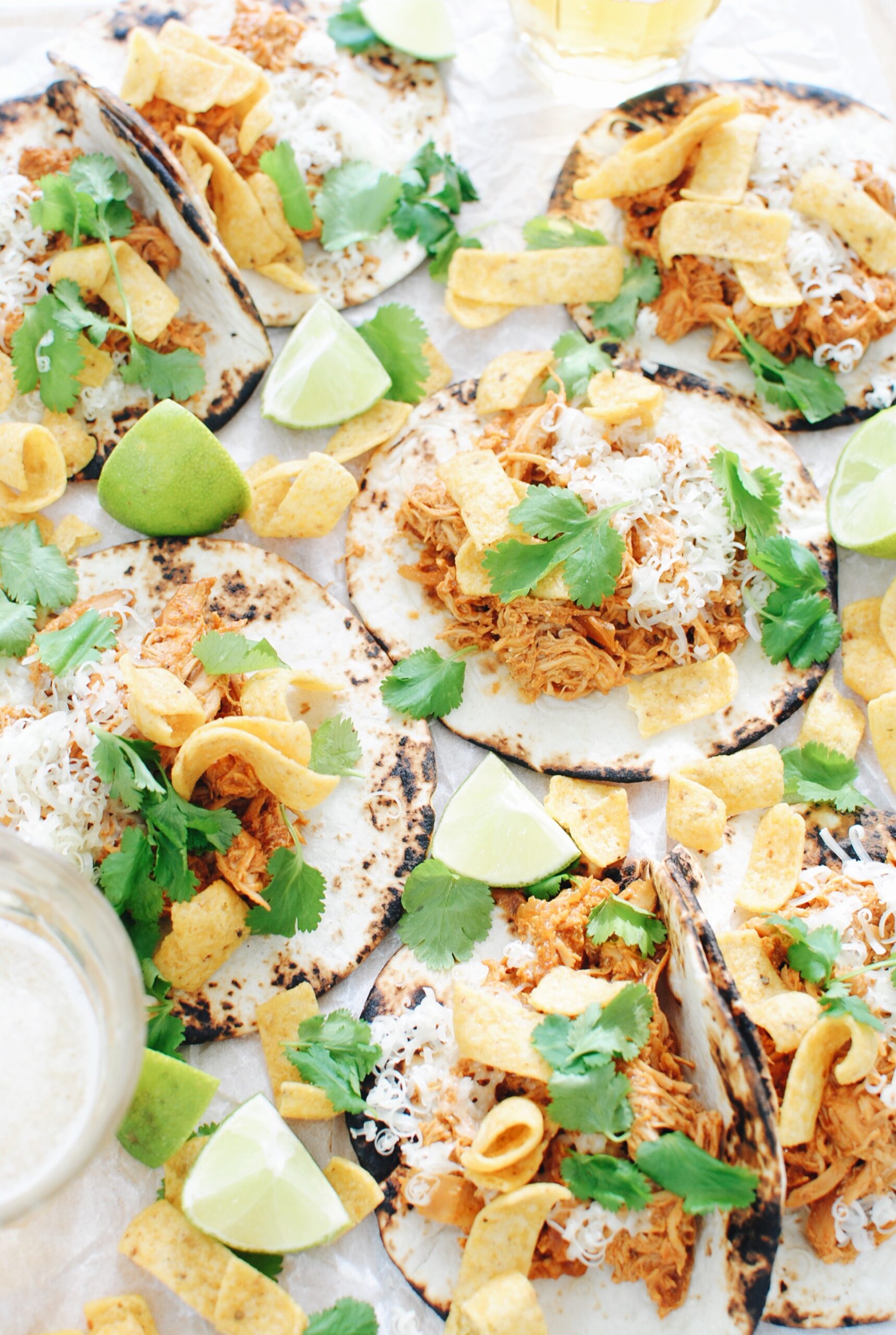 You best make your game day about this.
Slow Cooker Shredded BBQ Chicken Tacos
Ingredients
2 pounds chicken breasts
1/2 white onion, sliced (or chopped!)
3 cloves garlic, minced
1 cup of your favorite bbq sauce
4 oz cream cheese (half a block)
8-10 street tortillas (the small size), lightly toasted over an open flame
Grated white cheddar cheese (about a cup)
Cilantro for garnish
1-2 cups Fritos, for garnish
Lime wedges, for spritzing
Instructions
Combine the chicken, white onion, garlic, bbq sauce and cream cheese in a slow cooker. Cook on low for eight hours, or high for four. Shred with two forks.
Top the blistered tortillas with shredded chicken, grated cheese, cilantro sprigs and Fritos. Spritz with lime juice and serve immediately!
Makes a LOT of filling, and should serve 8 people.
7.8.1.2
553
https://bevcooks.com/2022/02/slow-cooker-shredded-bbq-chicken-tacos/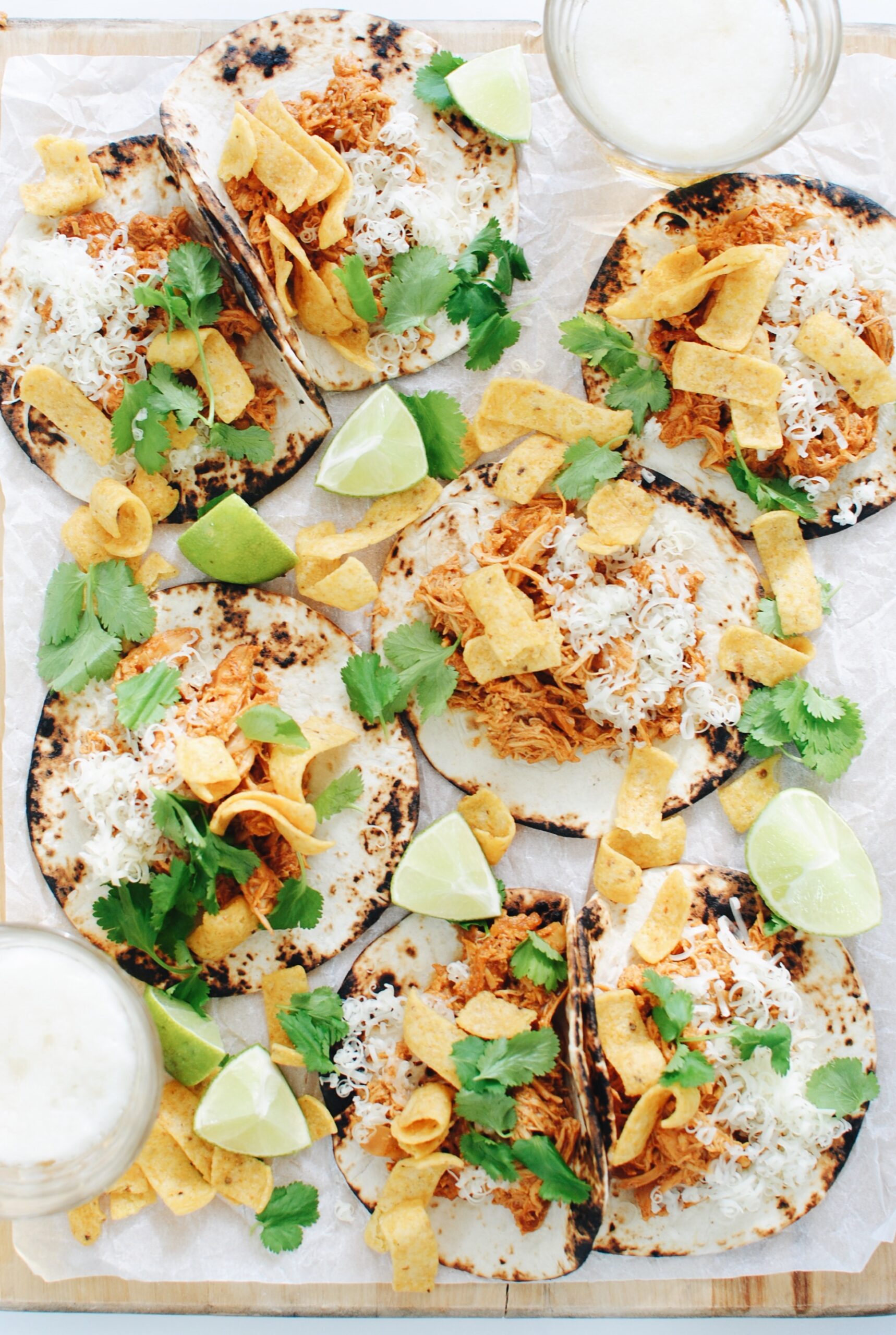 Who are you rooting for this weekend? I'm rooting for the snacks, natch.