One pan. One love. (why am I feeling like listening to Bob Marley all of the sudden?)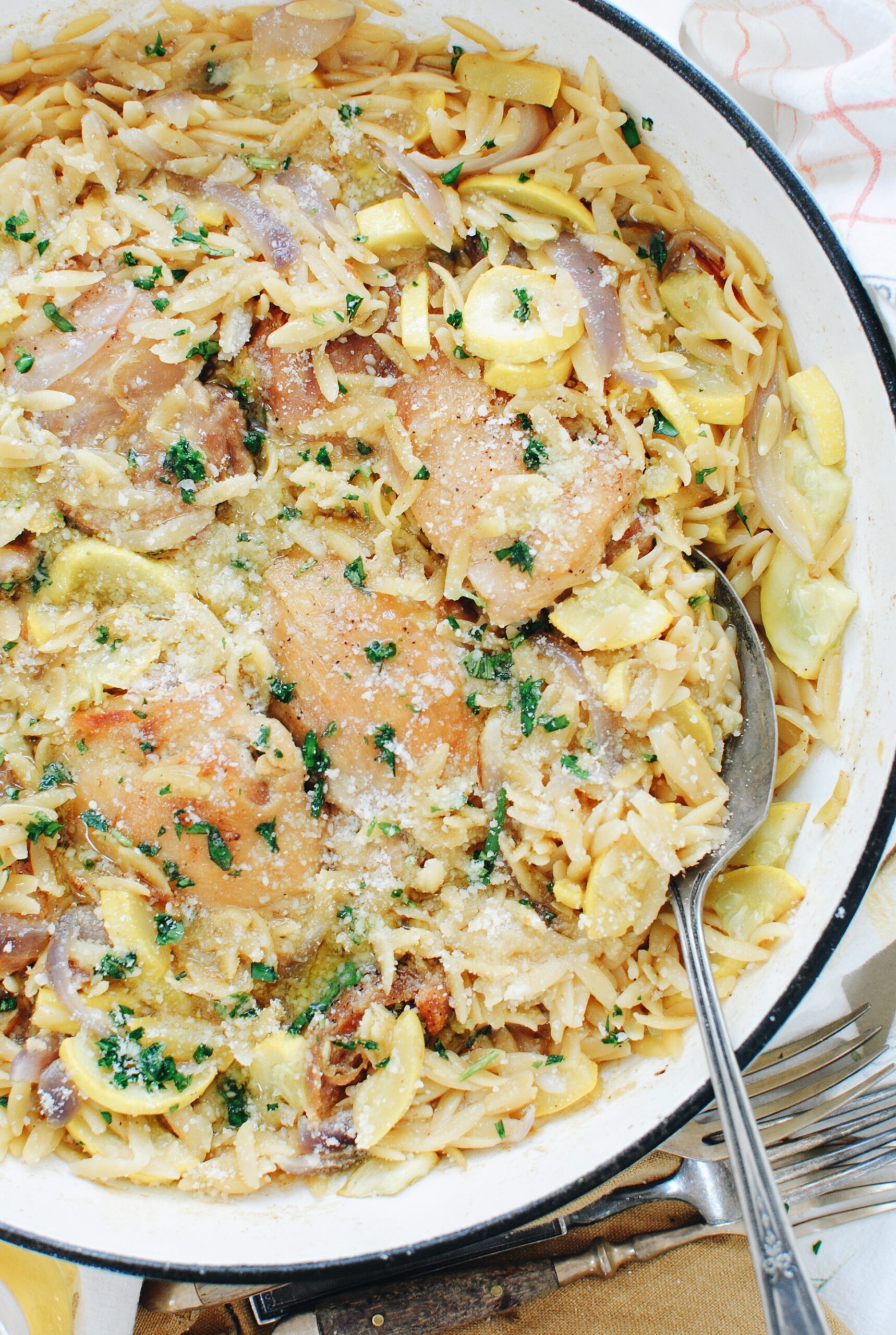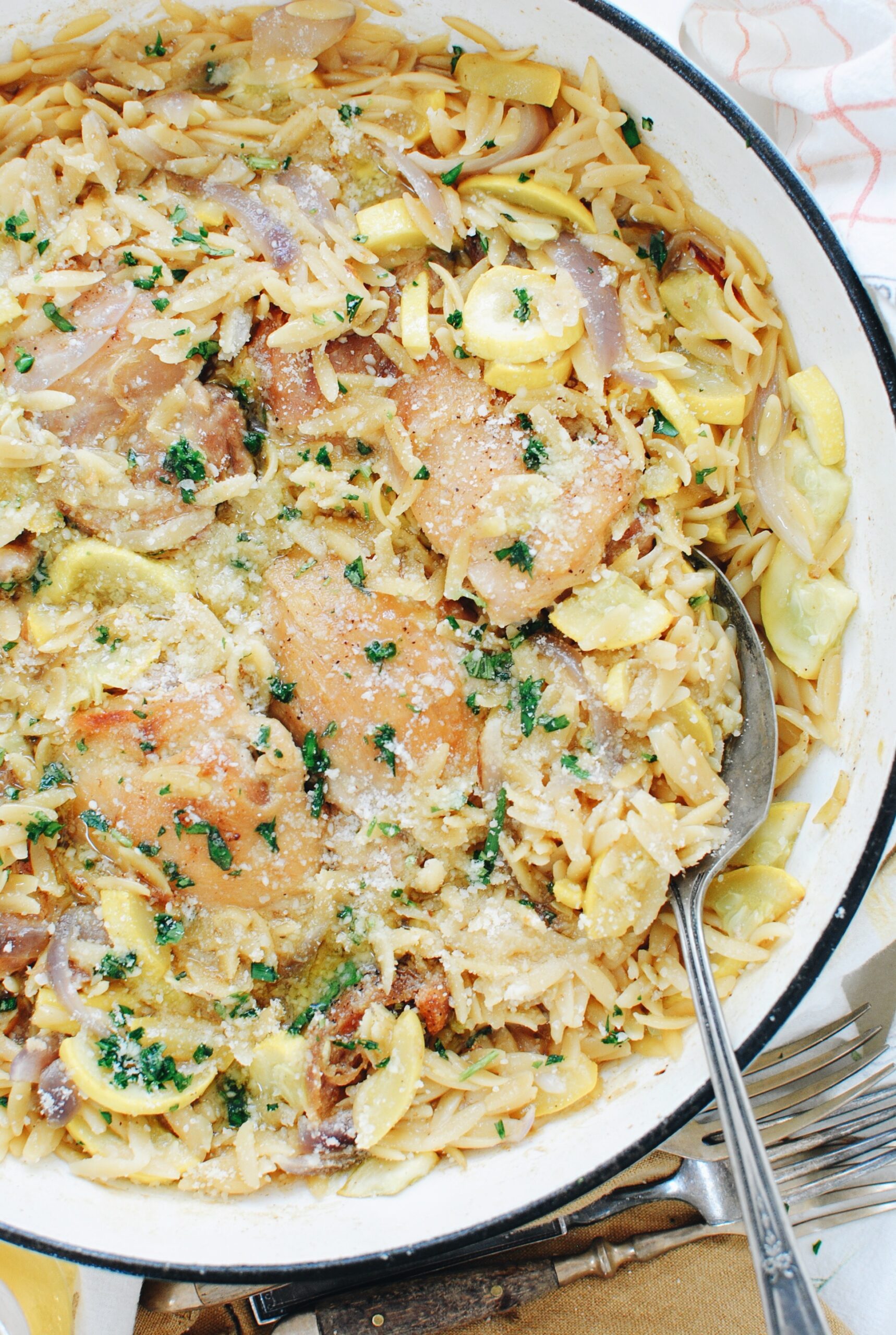 So, I made this for dinner a couple of weeks ago, because you know me and skillet dishes. And you know me especially with orzo and chicken situations. We're like this.
But this one seemed far too simple to post on any food blog. Any of them. Any.
And that's when it dawned on me, Carrie Bradshaw style – this is exactly what you want.
So here we are.
Let us peepeth.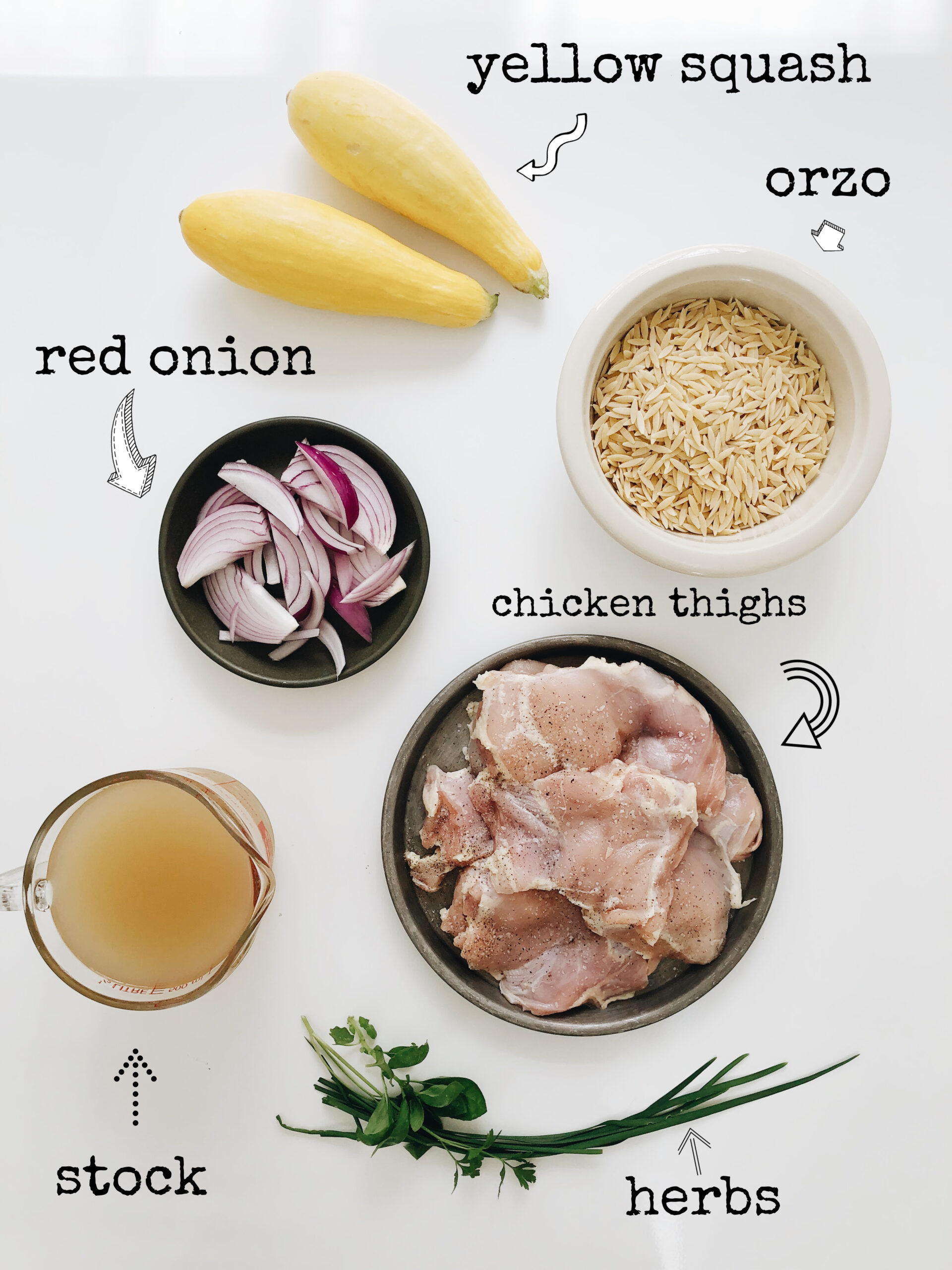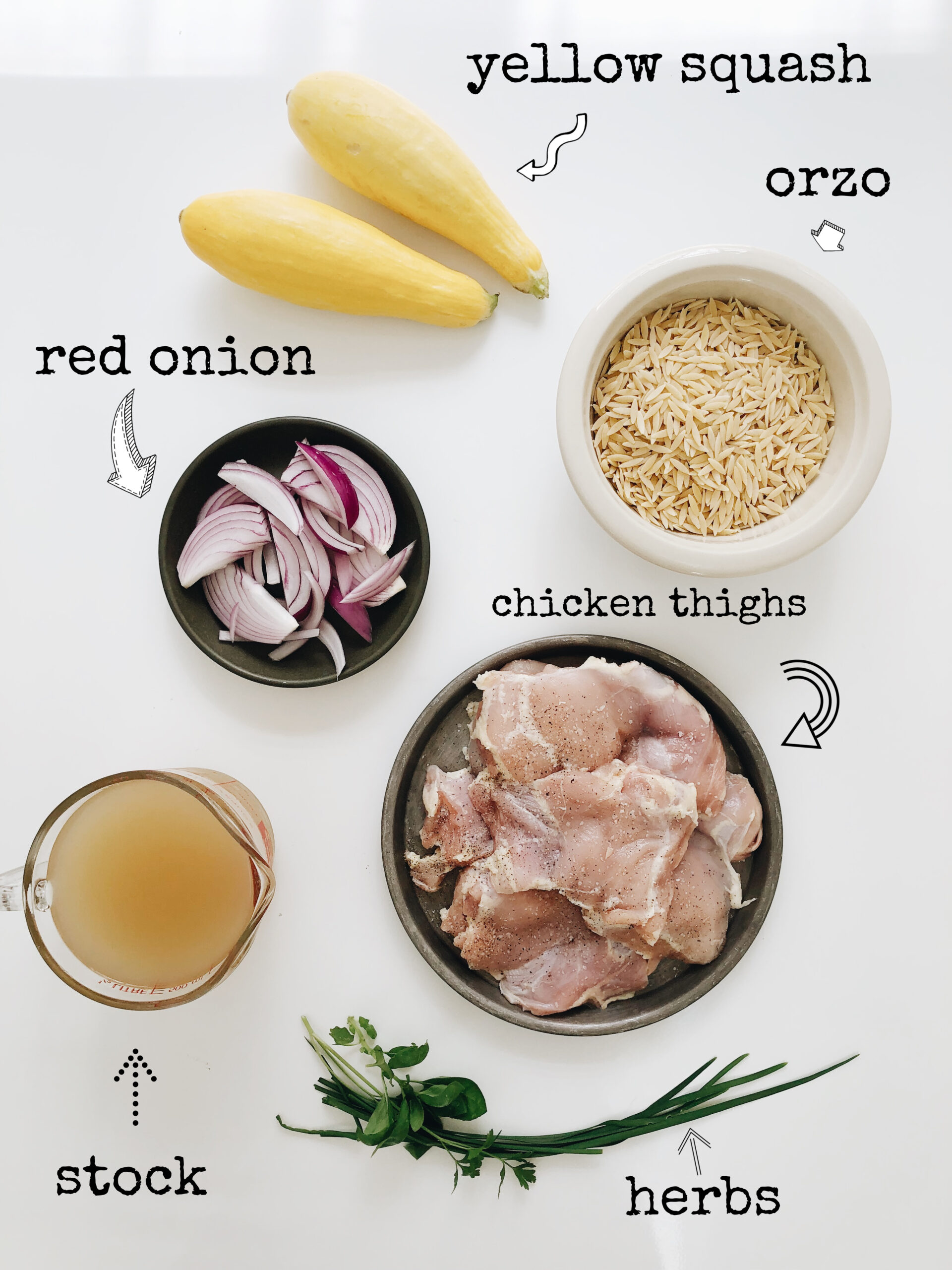 Weeknight magic, right here.
Chicken + veggies + carbs in one skillet. This is how we do.
I know I always say this, because I mean this – but go with thighs. Breasts have no place here. Thighs all the way, man.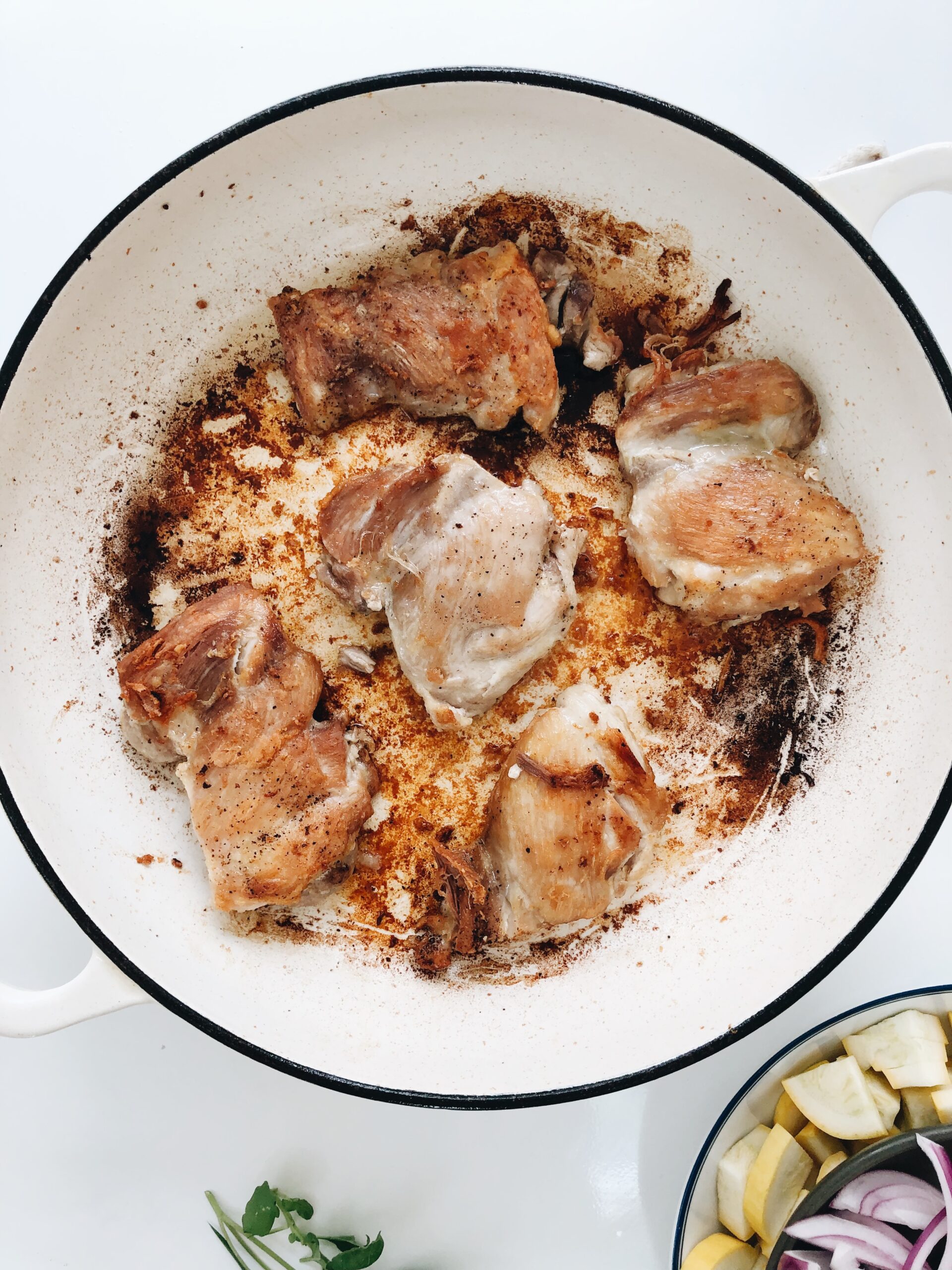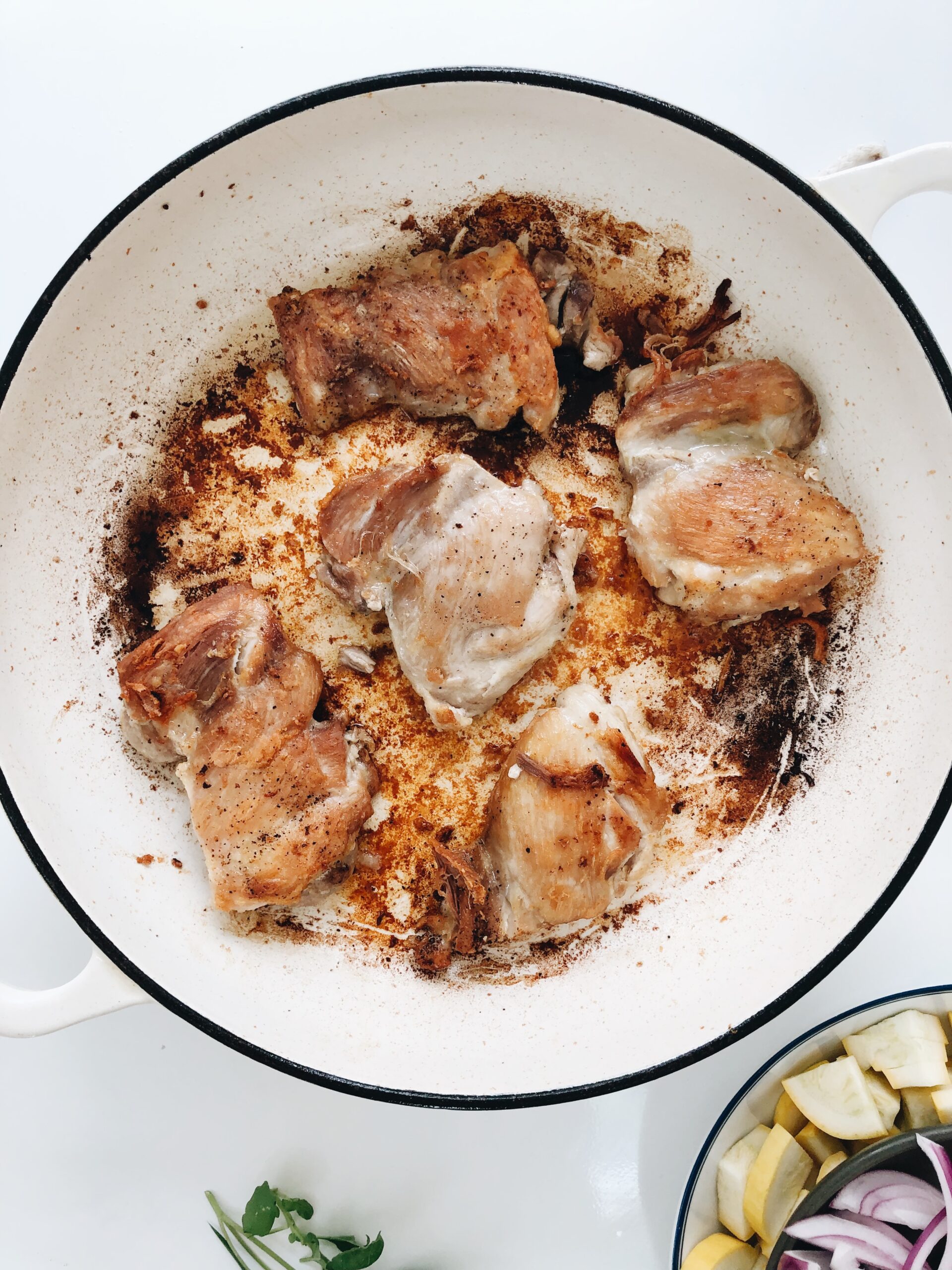 Speaking of, let's sear them! Six minutes per side. We just want that browning all over. And it might take a little effort when you flip (at least it does for me), but the sear marks are worth it. Make it happen.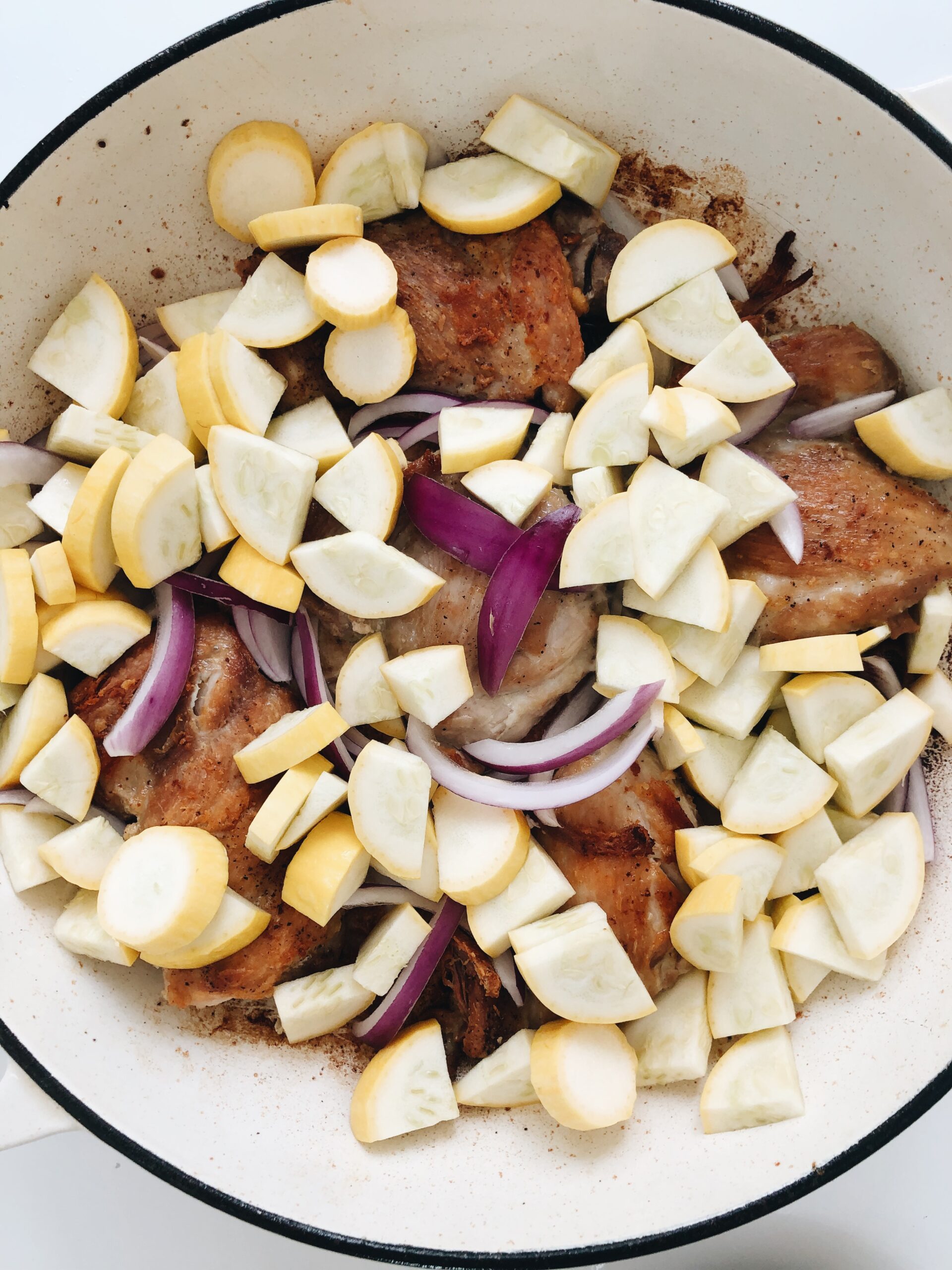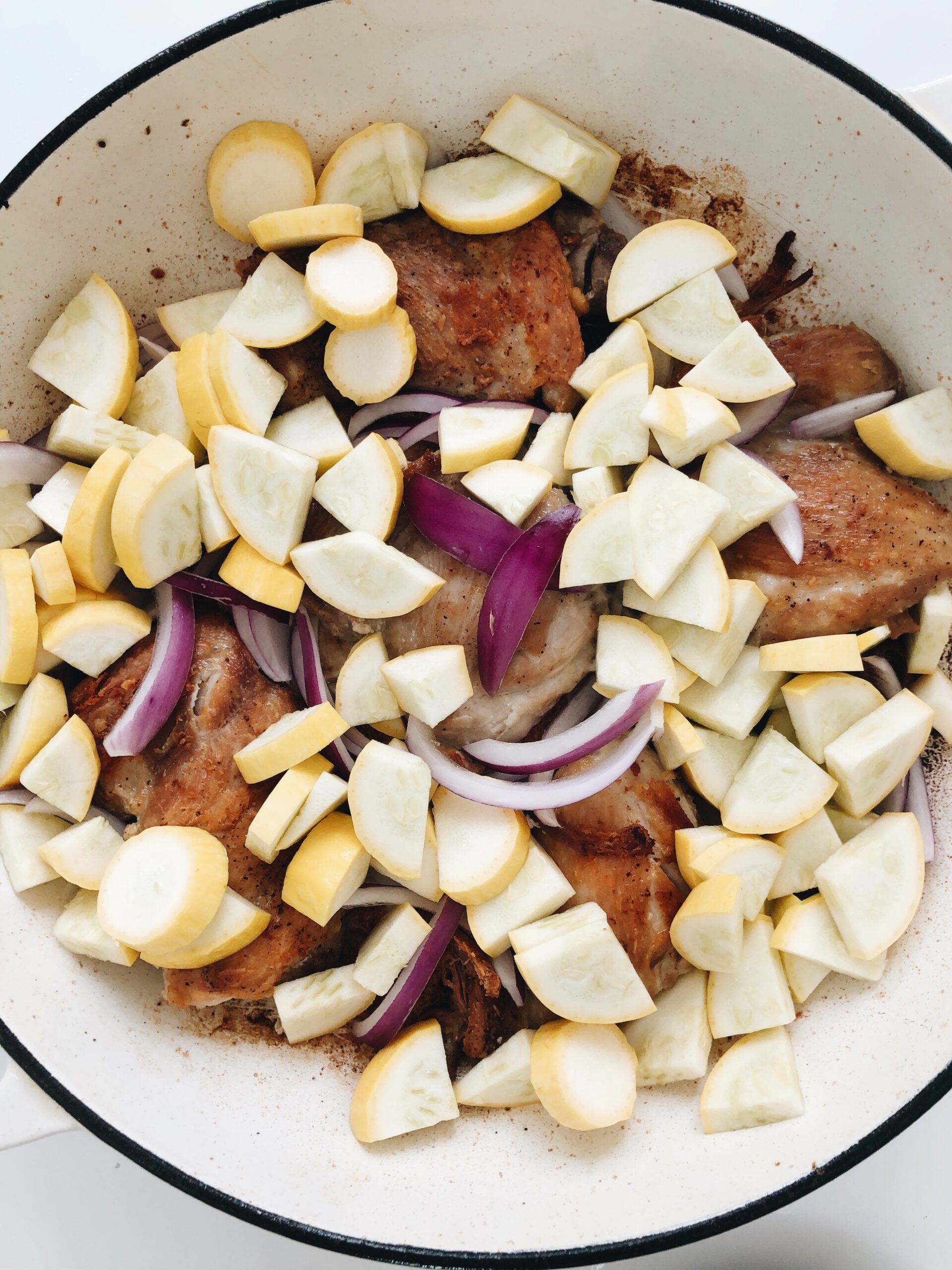 Then add zee veggies. I went with yellow squash because my kids are suddenly interested in yellow squash so we're making our lives all about yellow squash right now. Is this a flex? It just might be.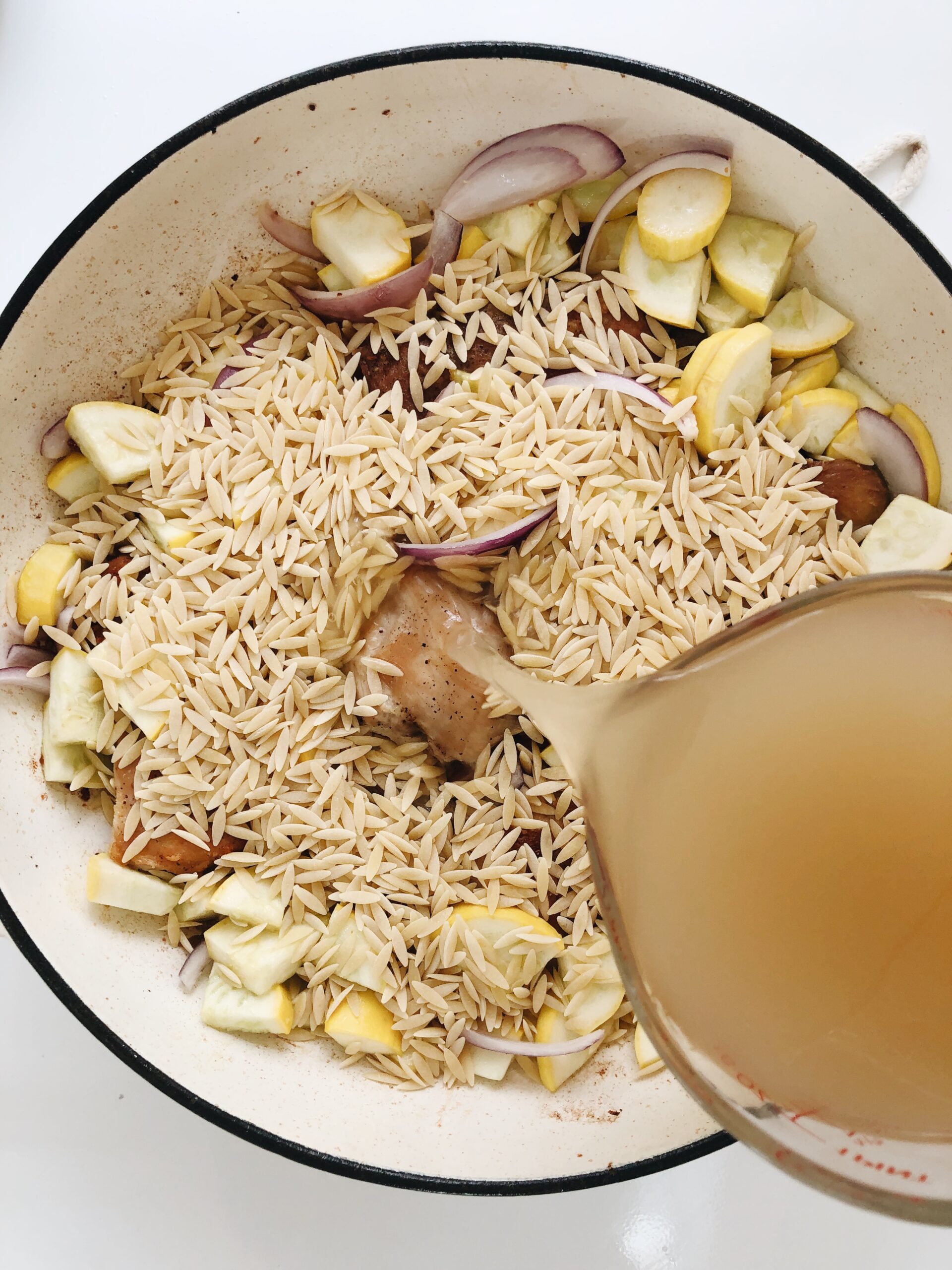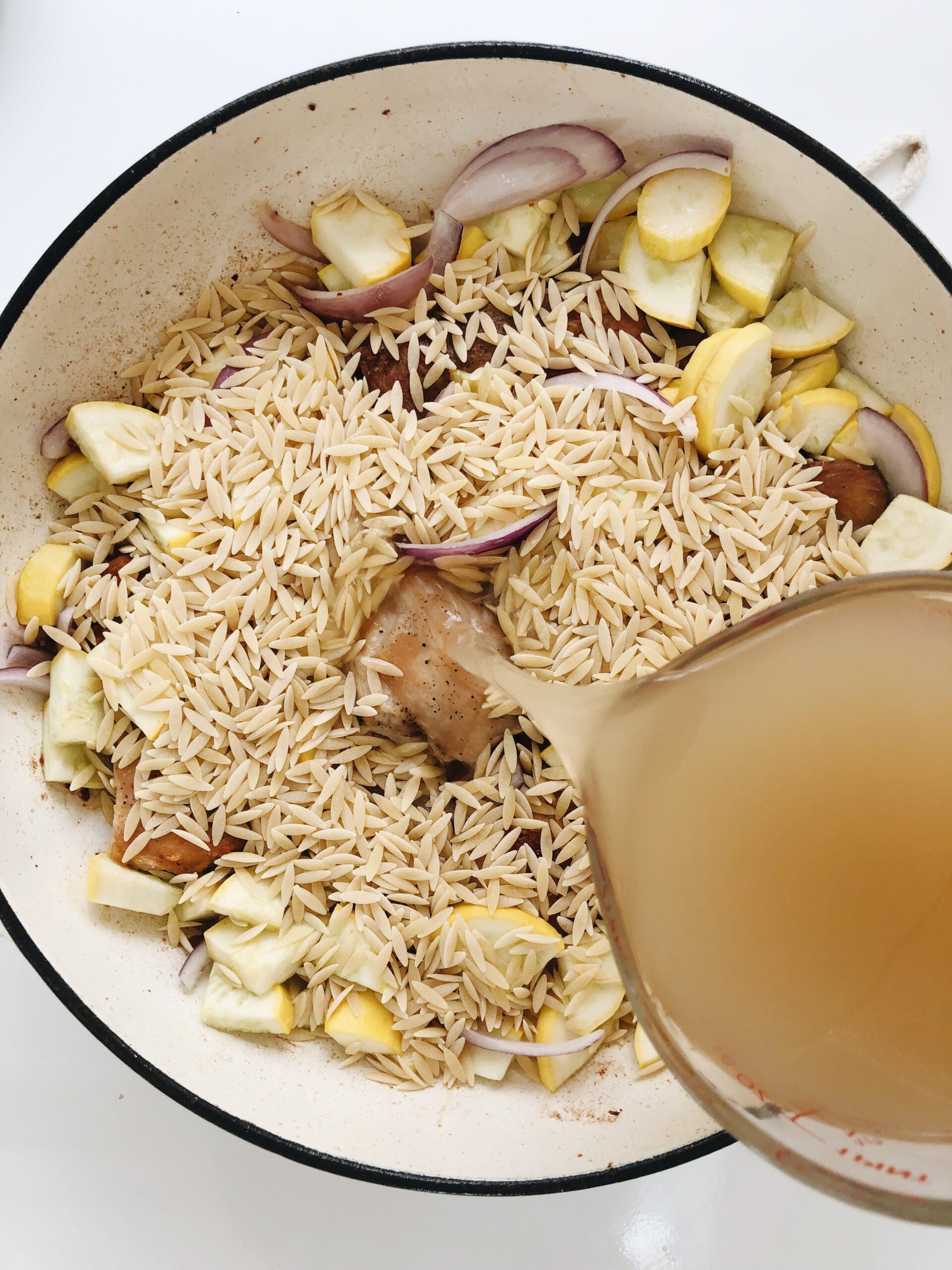 After a minute or two of veggie/chicken sautéing, add the orzo. Then the stock! Two full cups, right over everything. You'll want to make sure the orzo is completely covered in stock, so it all cooks evenly.
And this is the thing – partially cover the skillet with the lid, and simmer for 20 minutes total. But CHECK ON IT (yelling necessary) every five so that you can move things around in the skillet to make sure there's no sticking. That orzo plumps and cooks quickly, and if it sticks I just know you'll come at me with a machete. So check on it. Please check on it. For the love of baby pigeons, check on that.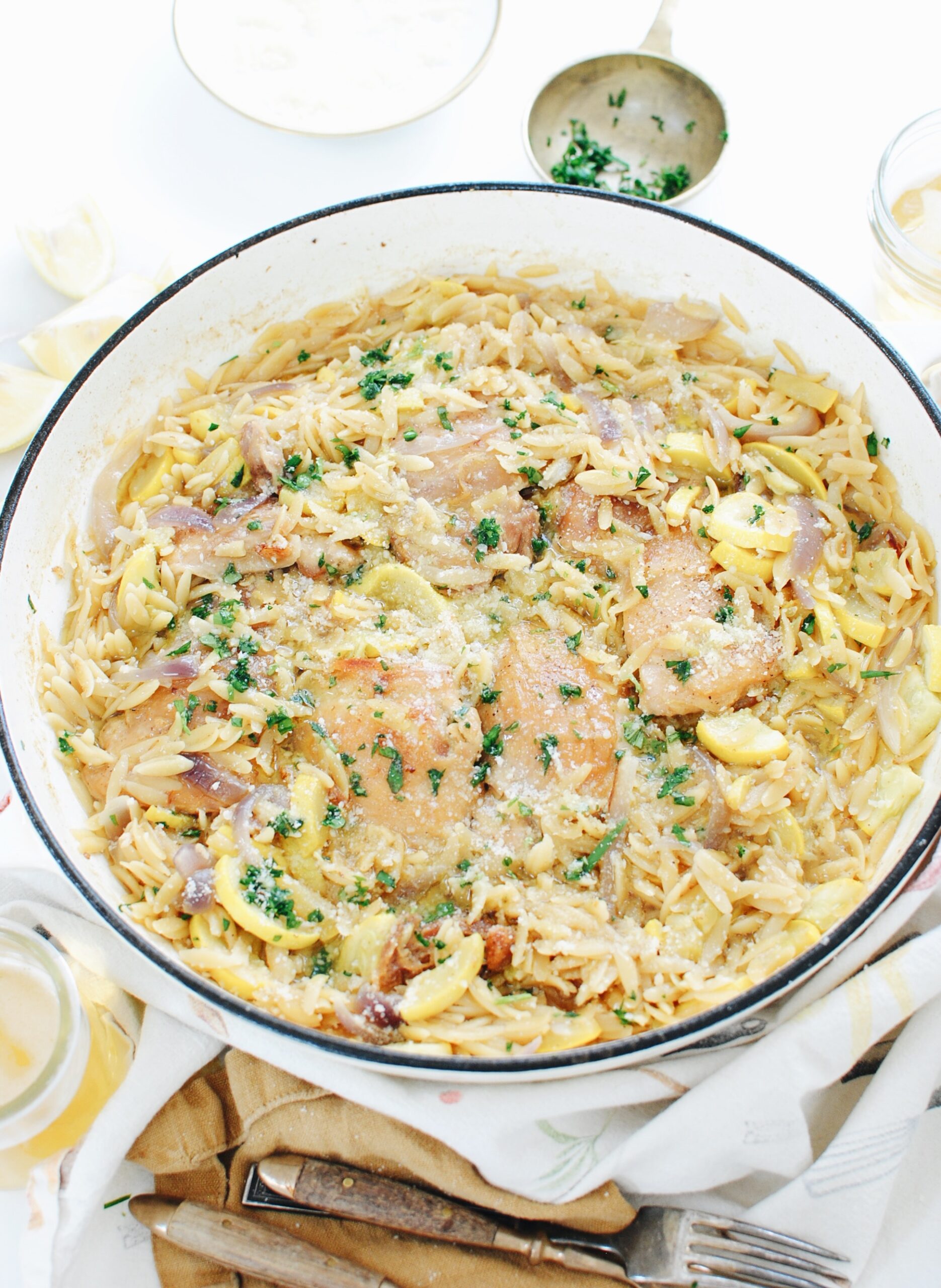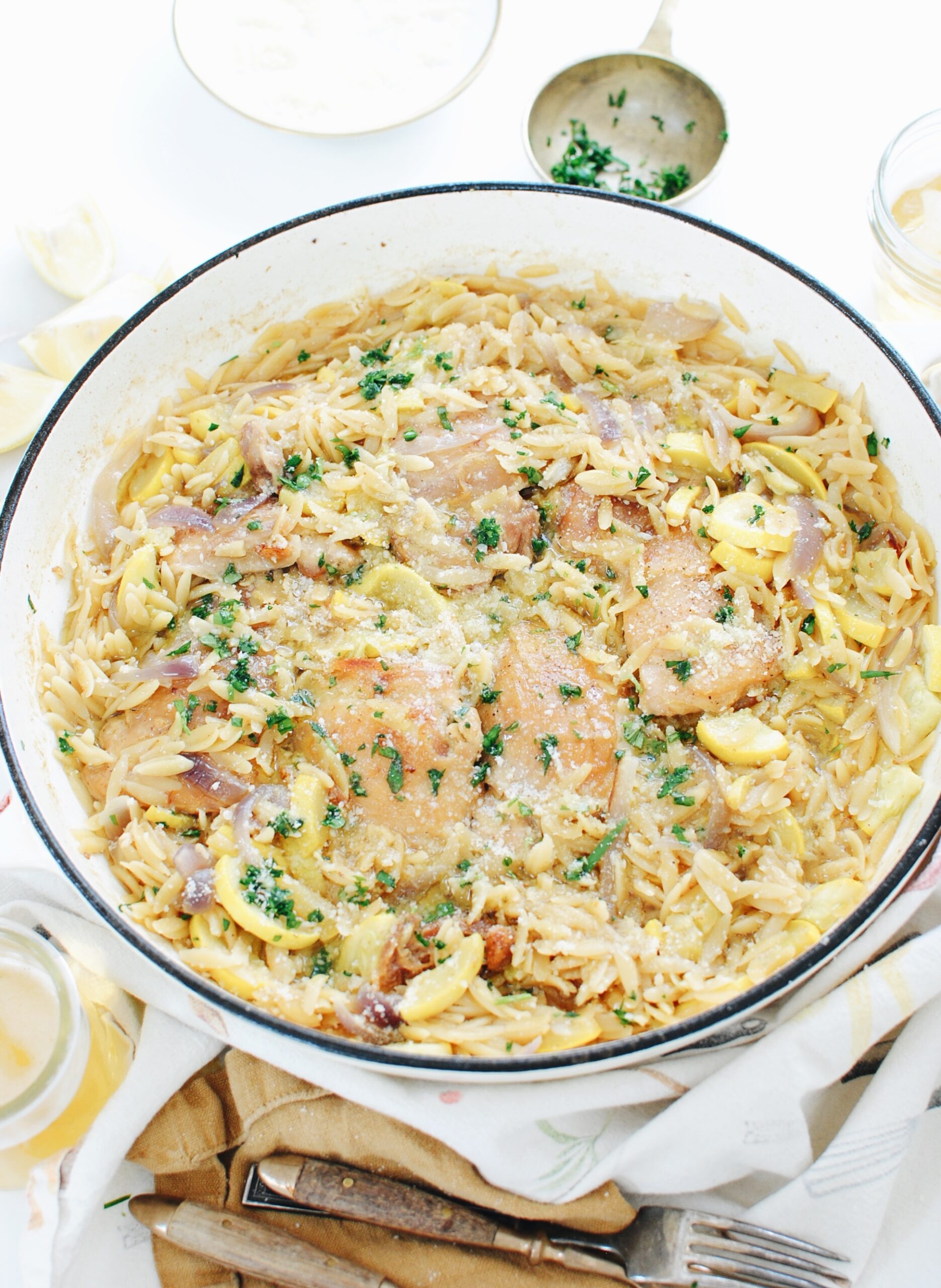 Because this is what you get.
Is "holla back" still cool?
No?
Okay.
The orzo has completely absorbed the chicken stock flavor. The chicken is tender and pull apartable. The veggies are softened and toothy. The lemon wakes it all up! Remember the lemon. As always.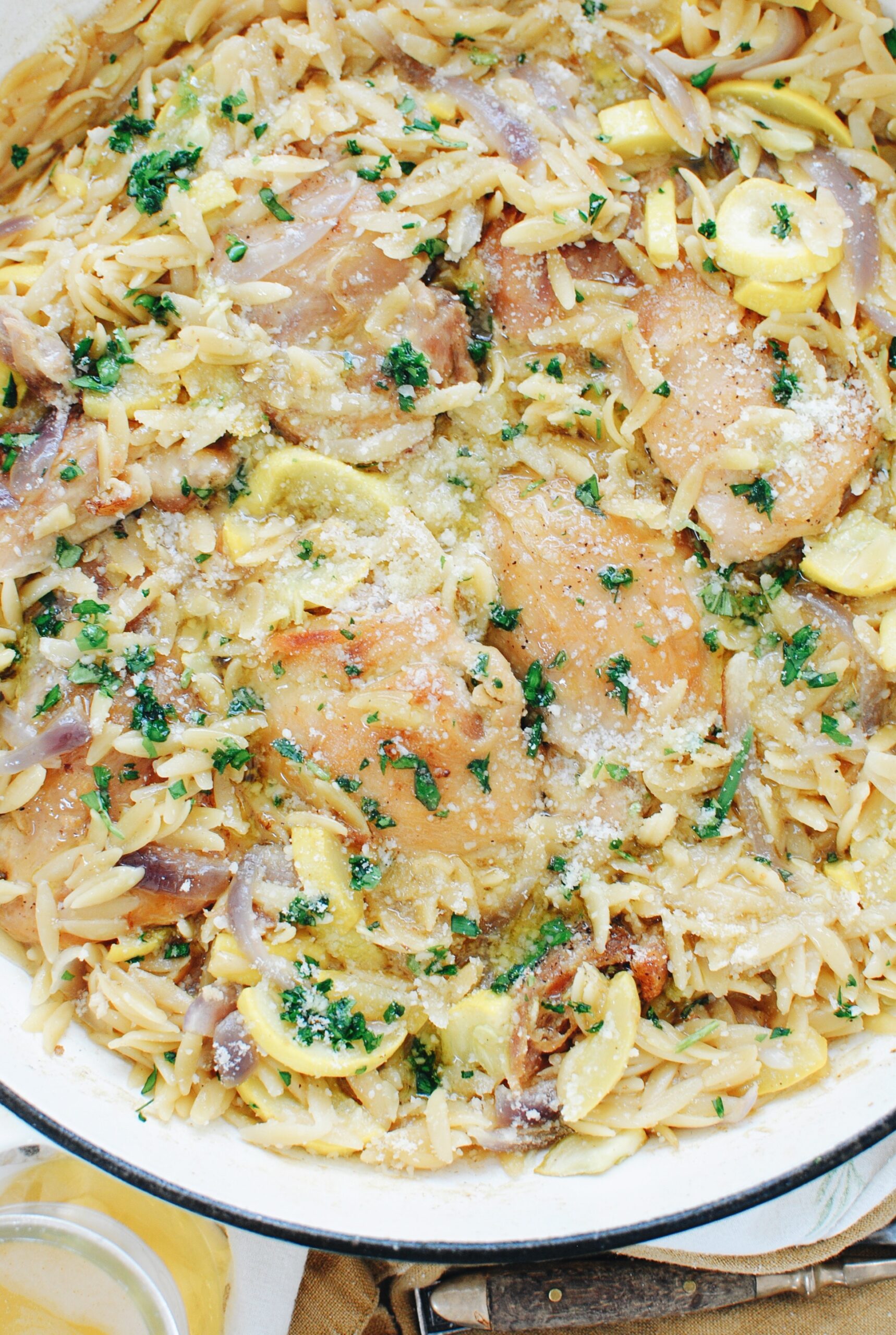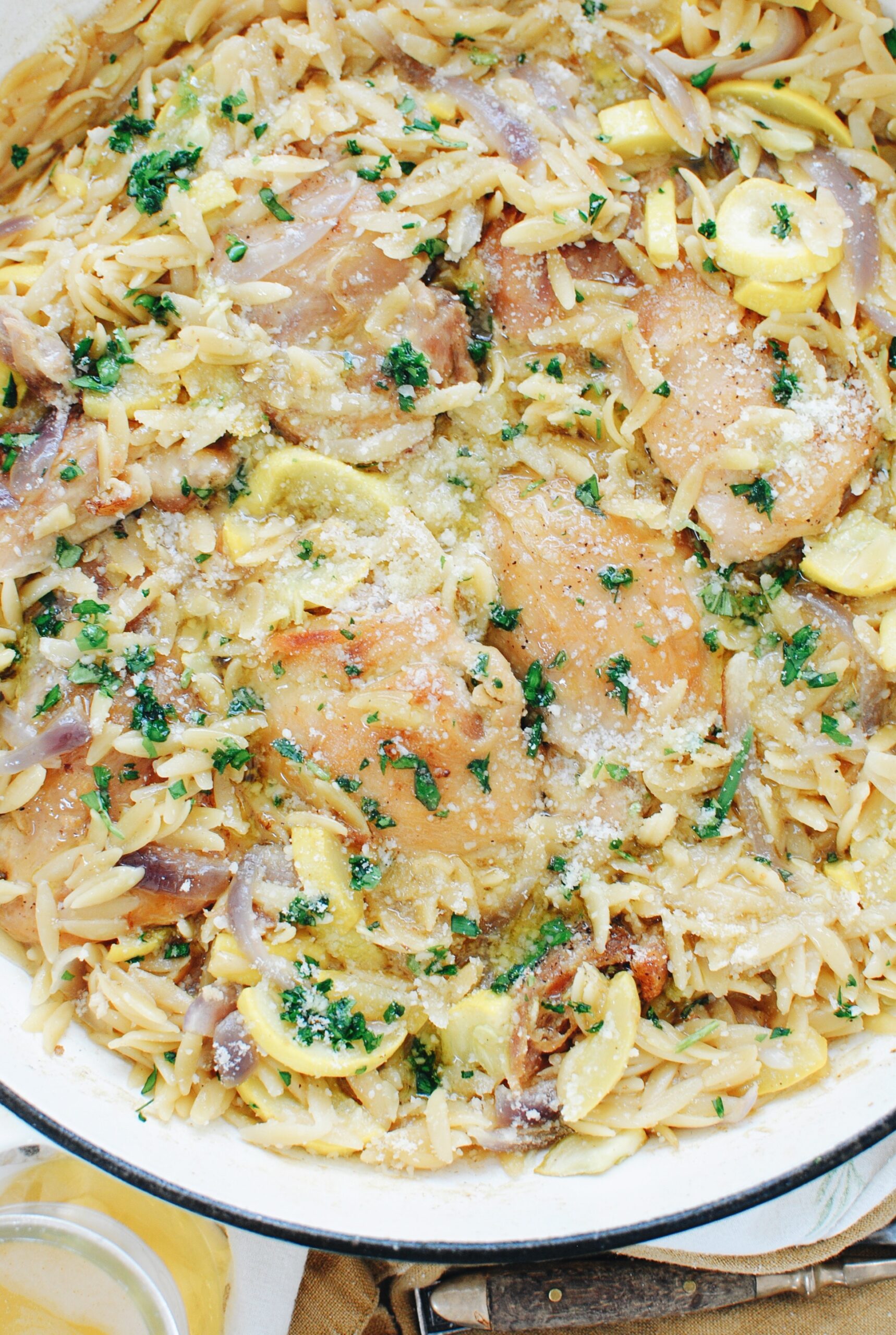 Of course a little drizzle of your best oil + a sprinkling of parmesan cheese is ALWAYS a solid life direction. And herbs! Fresh herbs. Chop them up, sprinkle them on.
And this took like – 40 minutes total. You can prep the veggies earlier in the day to save a few, so that when it's time to cook you're searing, dumping and simmering.
Also we're starting a band called Searing, Dumping and Simme- no?
Oh.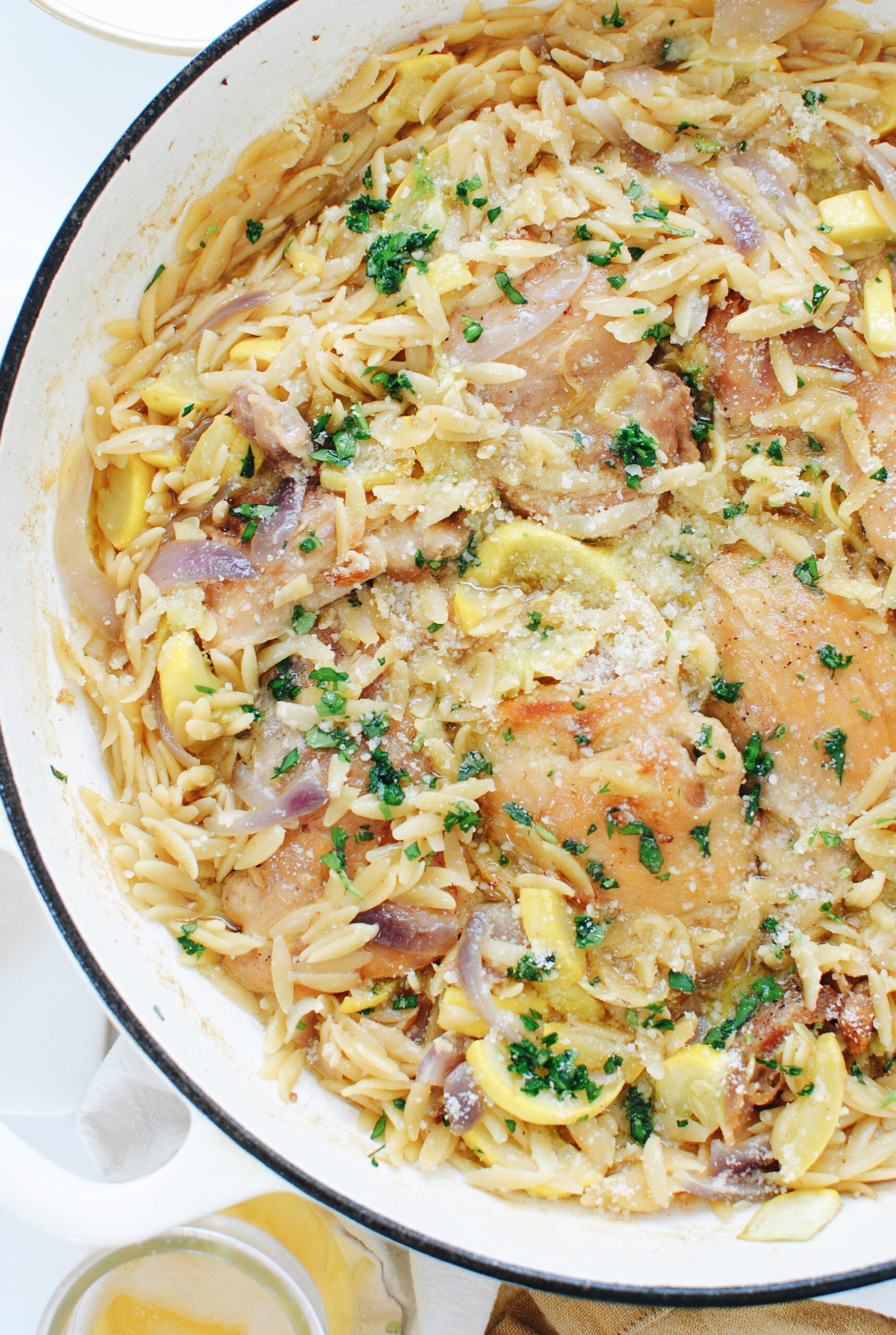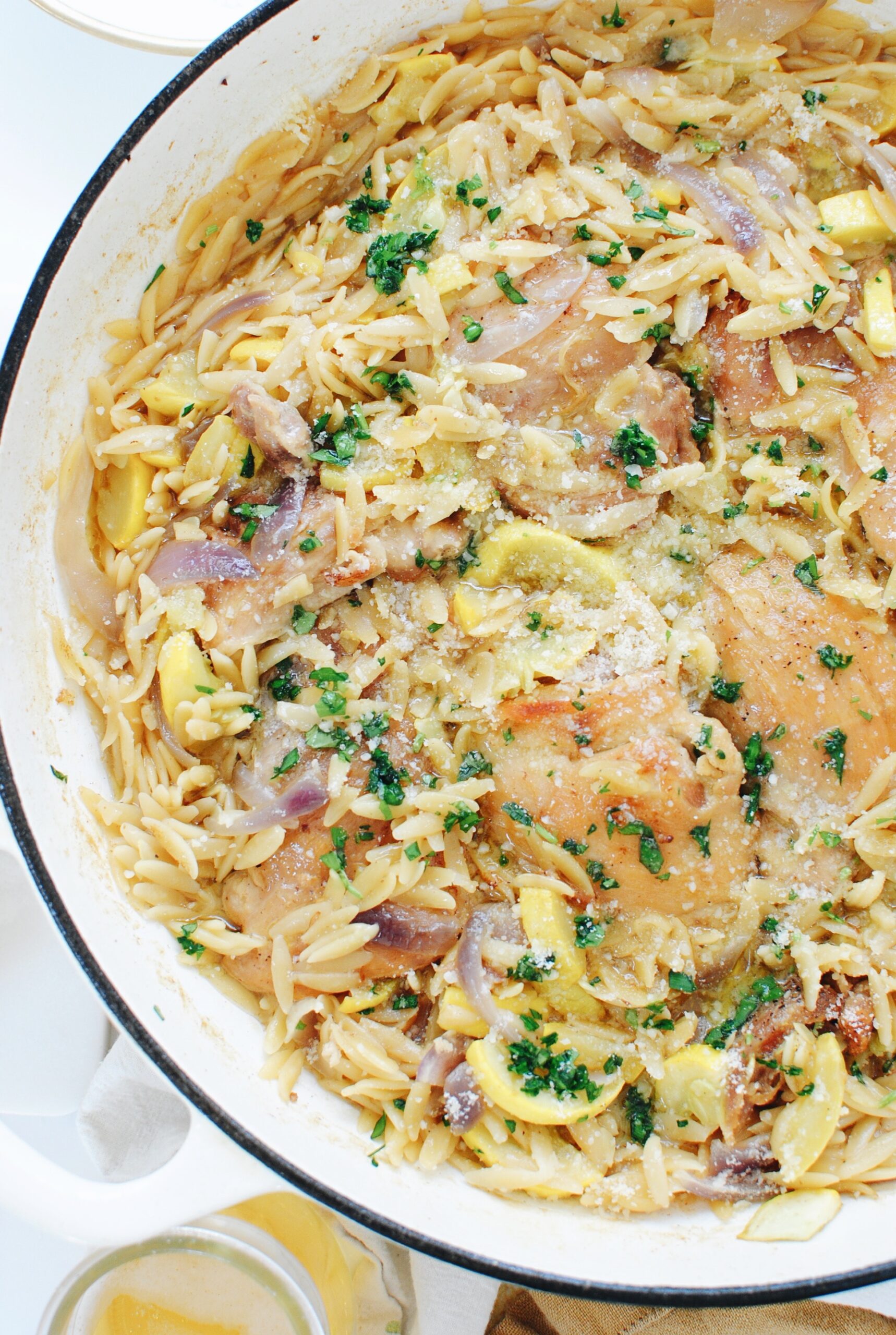 I'm positive there are no more words to convince you, n'est ce pas?
Oh right, besides get in that.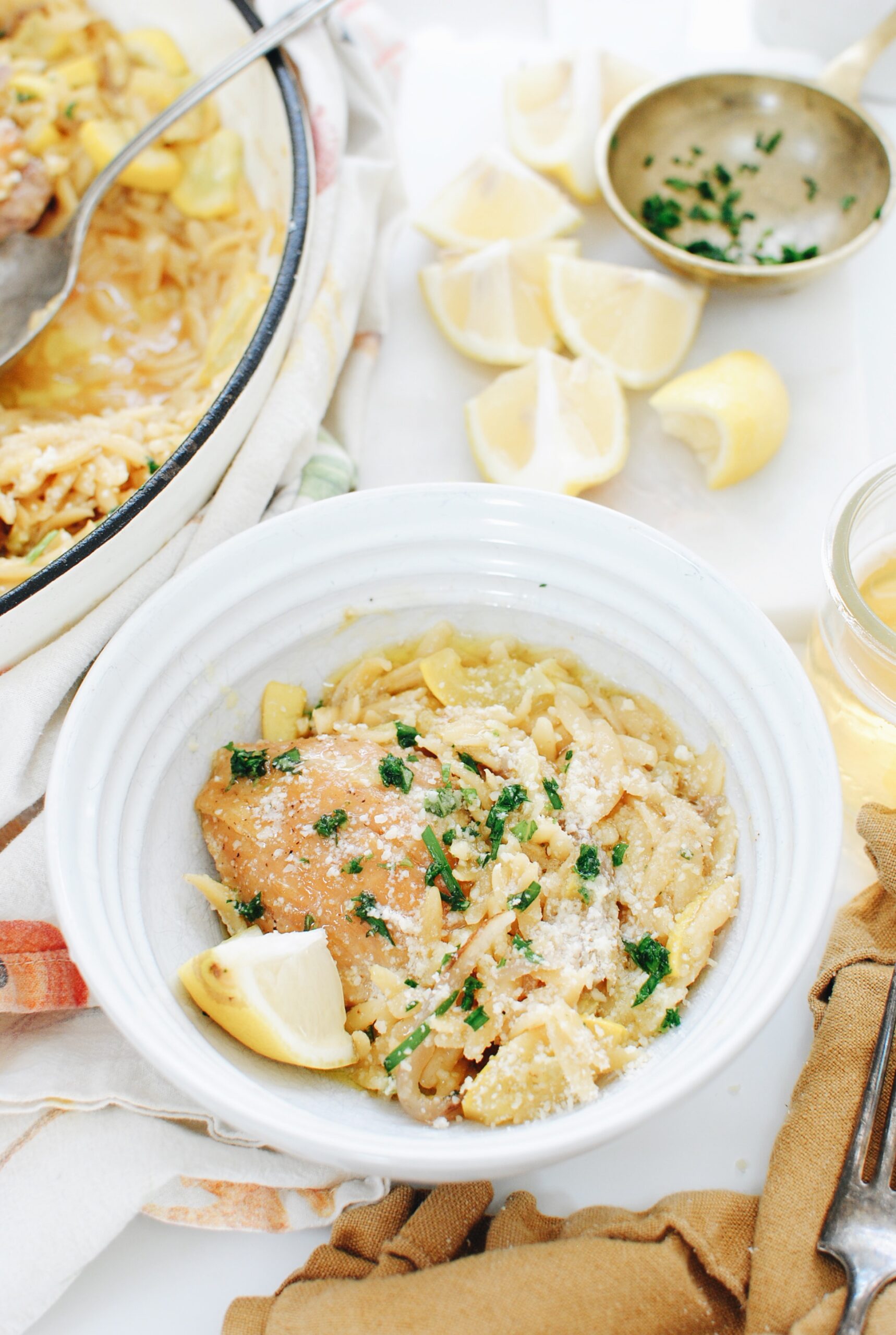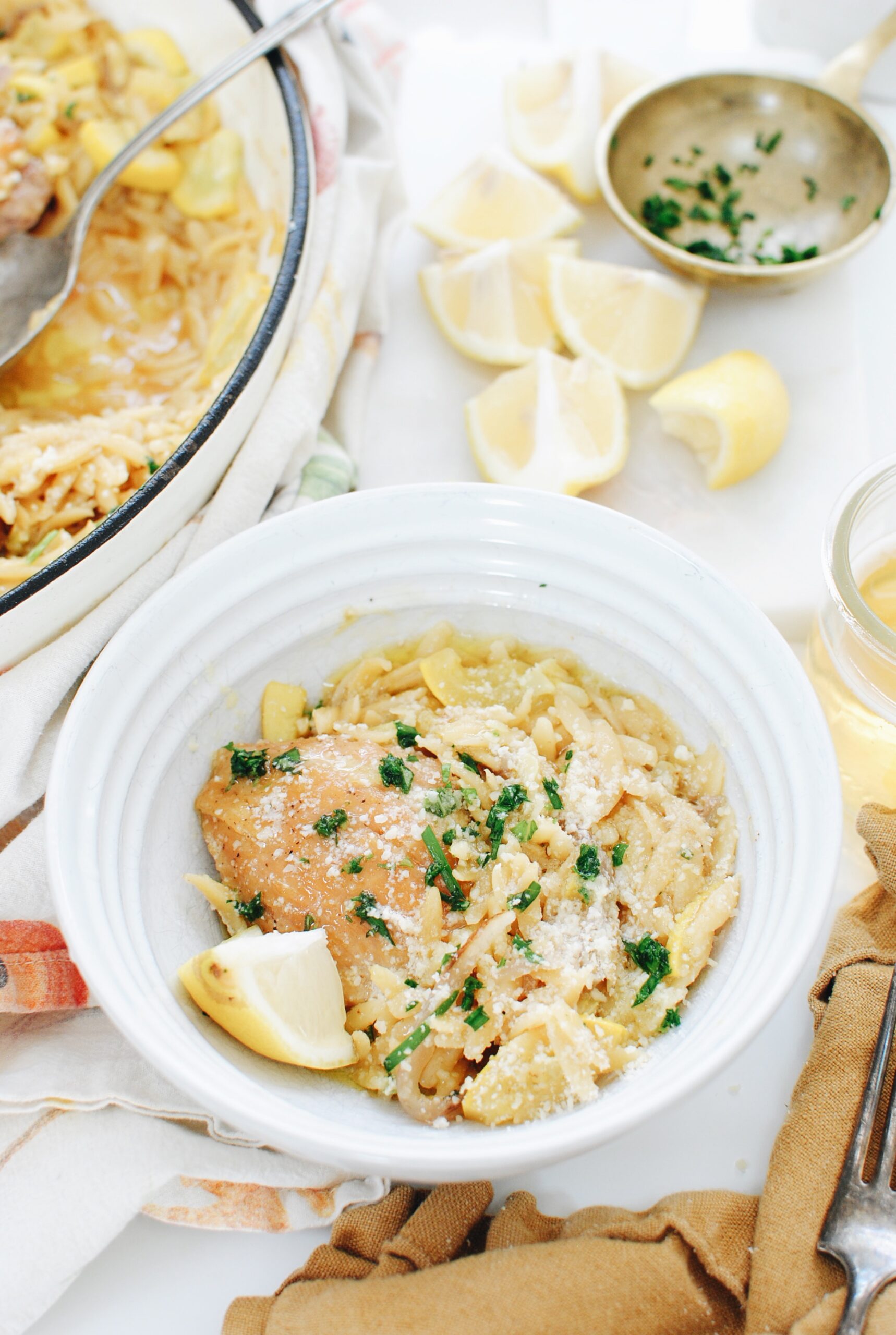 Get. In. That.
Skillet Chicken with Orzo and Yellow Squash
Ingredients
2 Tbs. extra-virgin olive oil
20 oz chicken thighs (boneless, skinless, excess fat trimmed off)
2 medium yellow squash, sliced
1/2 cup thin red onion slices
1 1/4 cup orzo
2 cups chicken stock
1 lemon
Herbs for garnish, finely chopped (I used basil, parsley and chives)
Parmesan cheese, for garnish
Coarse salt
Instructions
Heat 2 Tbs. extra-virgin olive oil in a large skillet or braising pan over medium high. Arrange the chicken in the pan and season with salt. Sear for six minutes. Flip (it might stick a little so use some elbow grease!), season this side with salt and sear another six minutes. You just want the chicken nice and browned all over. It might not be cooked all the way through, but that's okay. It has a way to go. Ways to go? Way to go.
Add the squash and red onion to the skillet. Gently toss the veggies around the chicken and let them sauté two minutes. Now add the orzo to the pan and pour the chicken stock over everything. Make sure the orzo is covered by the stock. Partially place the lid on the skillet and let this simmer on a medium heat for about 20 minutes, checking every five (and I mean it!) minutes to ensure there's no sticking. That orzo cooks quickly and will stick if you don't stir it here and there.
After twenty minutes, flip the heat off and squeeze half the lemon in. Taste it. Need any more salt? Add a pinch.
Garnish with the chopped herbs and parmesan cheese! Serve immediately.
Serves 4.
7.8.1.2
525
https://bevcooks.com/2021/09/skillet-chicken-with-orzo-and-yellow-squash/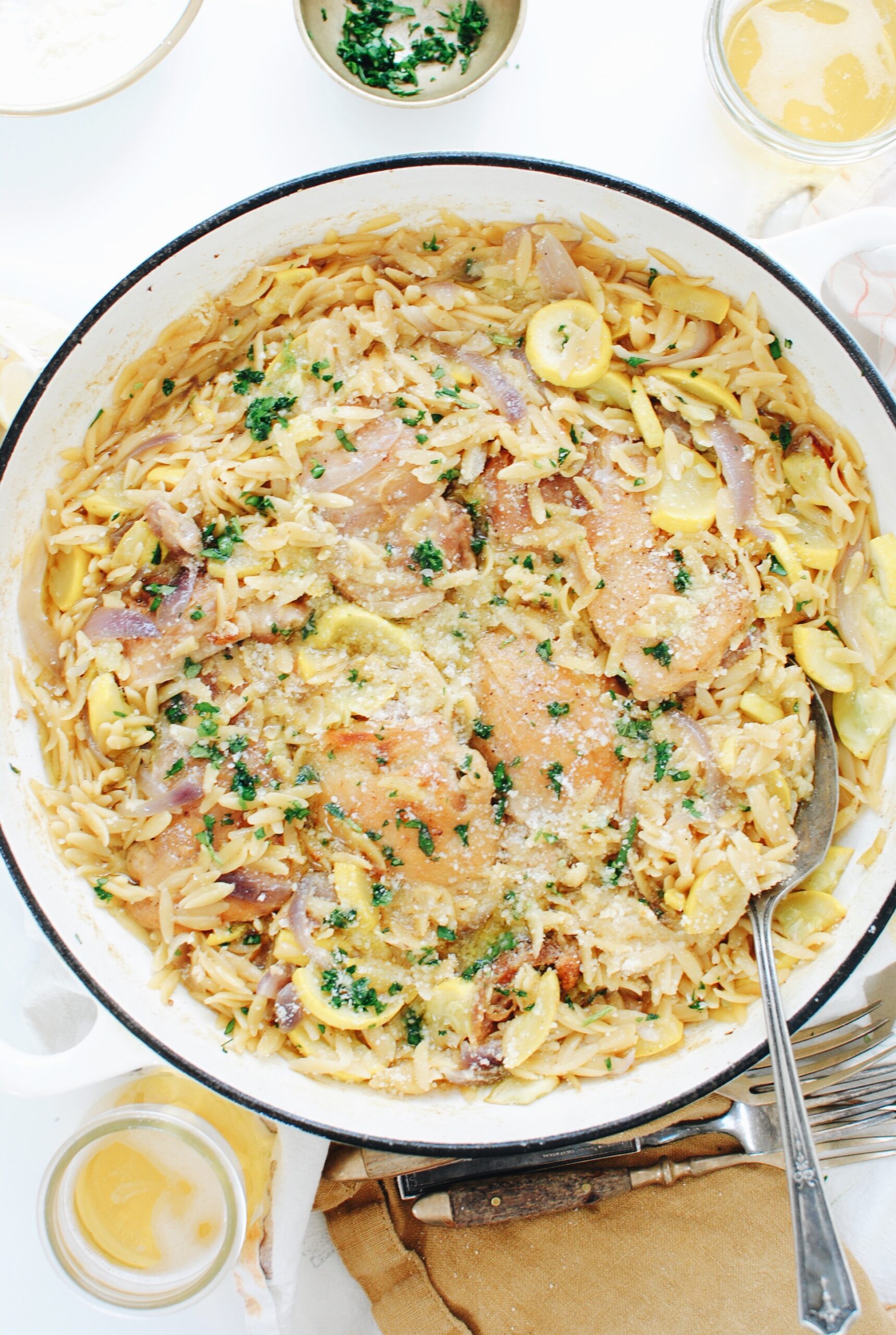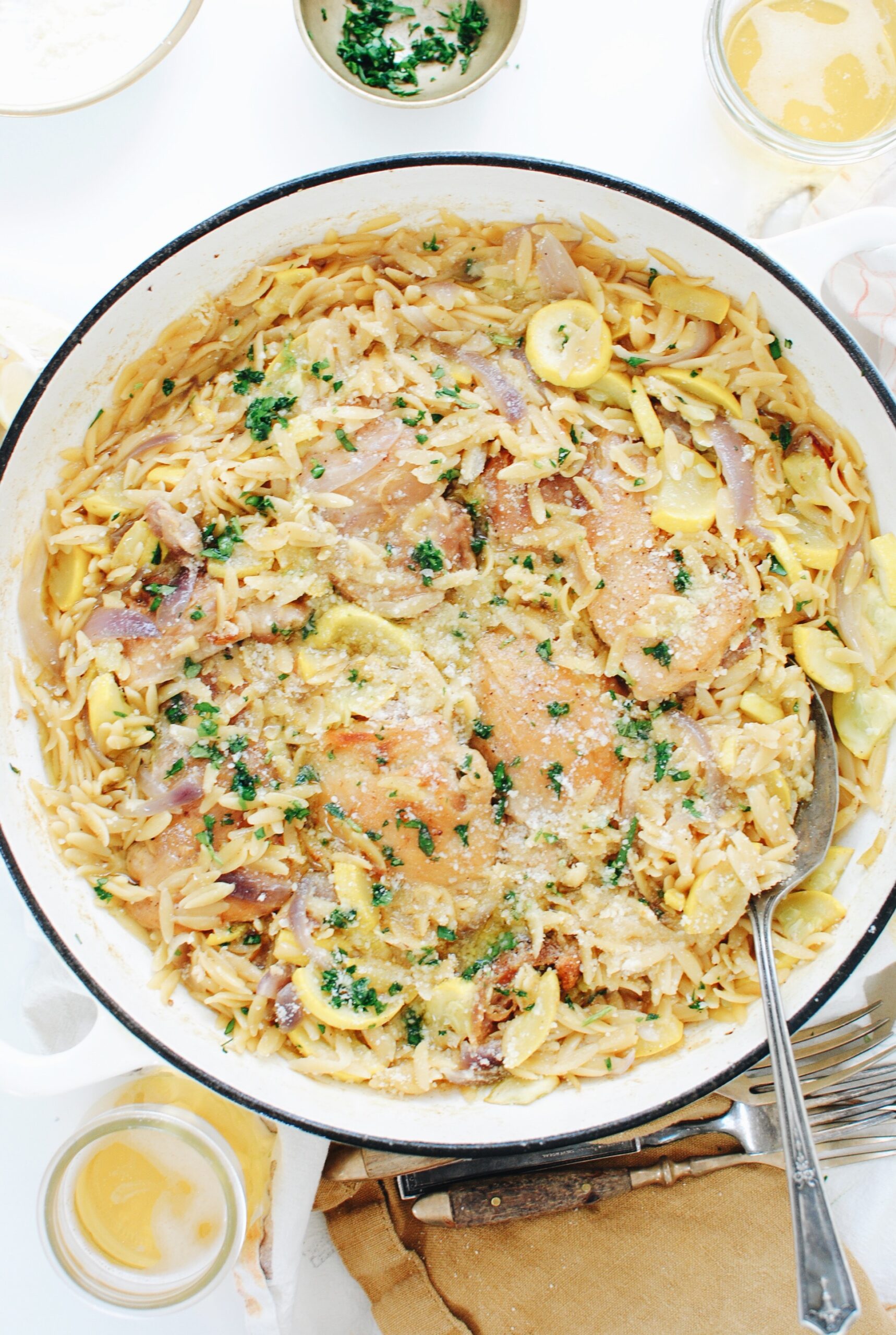 Weeknight rotation just got BUMPED.