It's Italian, too, so I'm pretty sure that makes me cool. I think.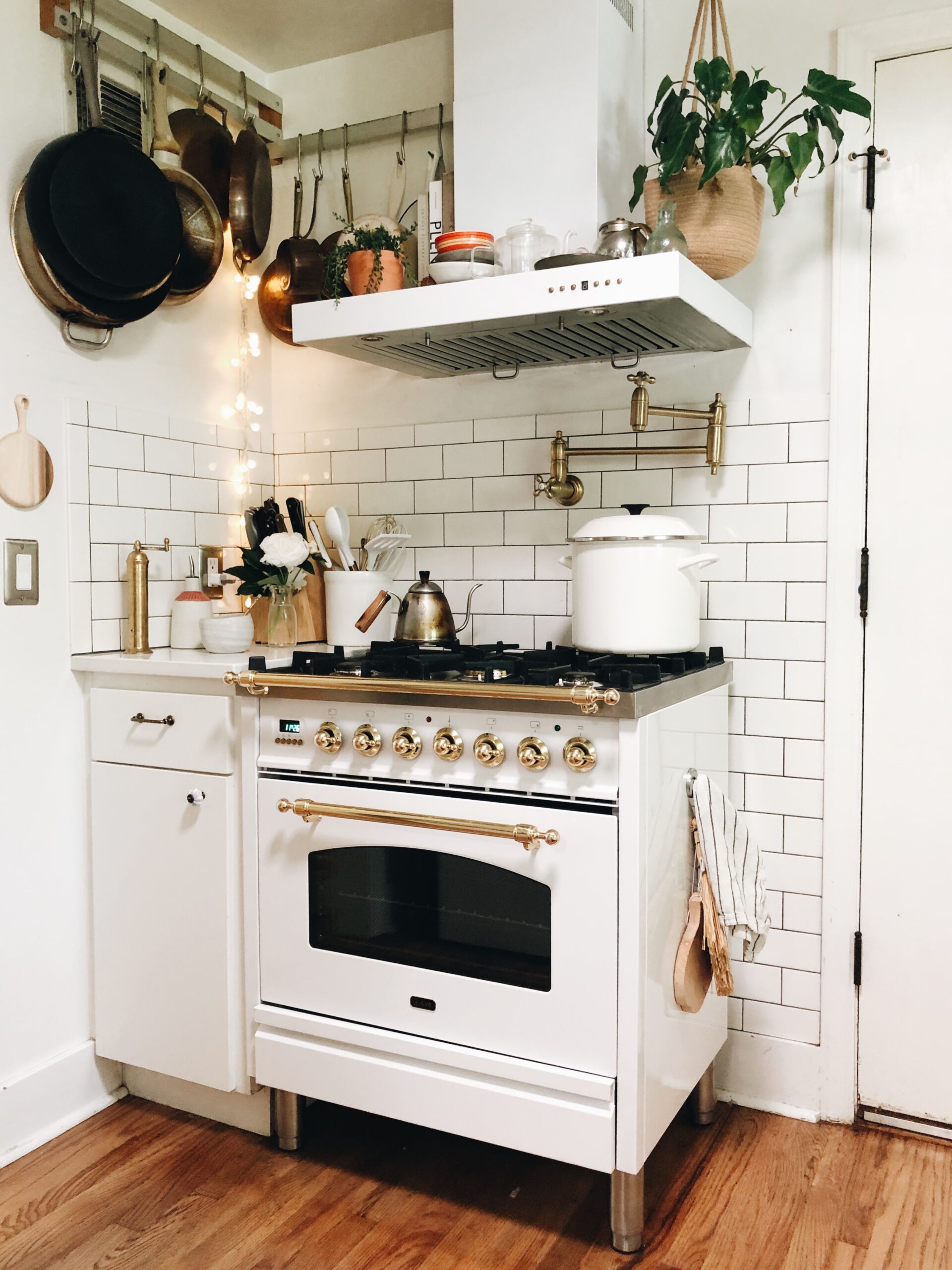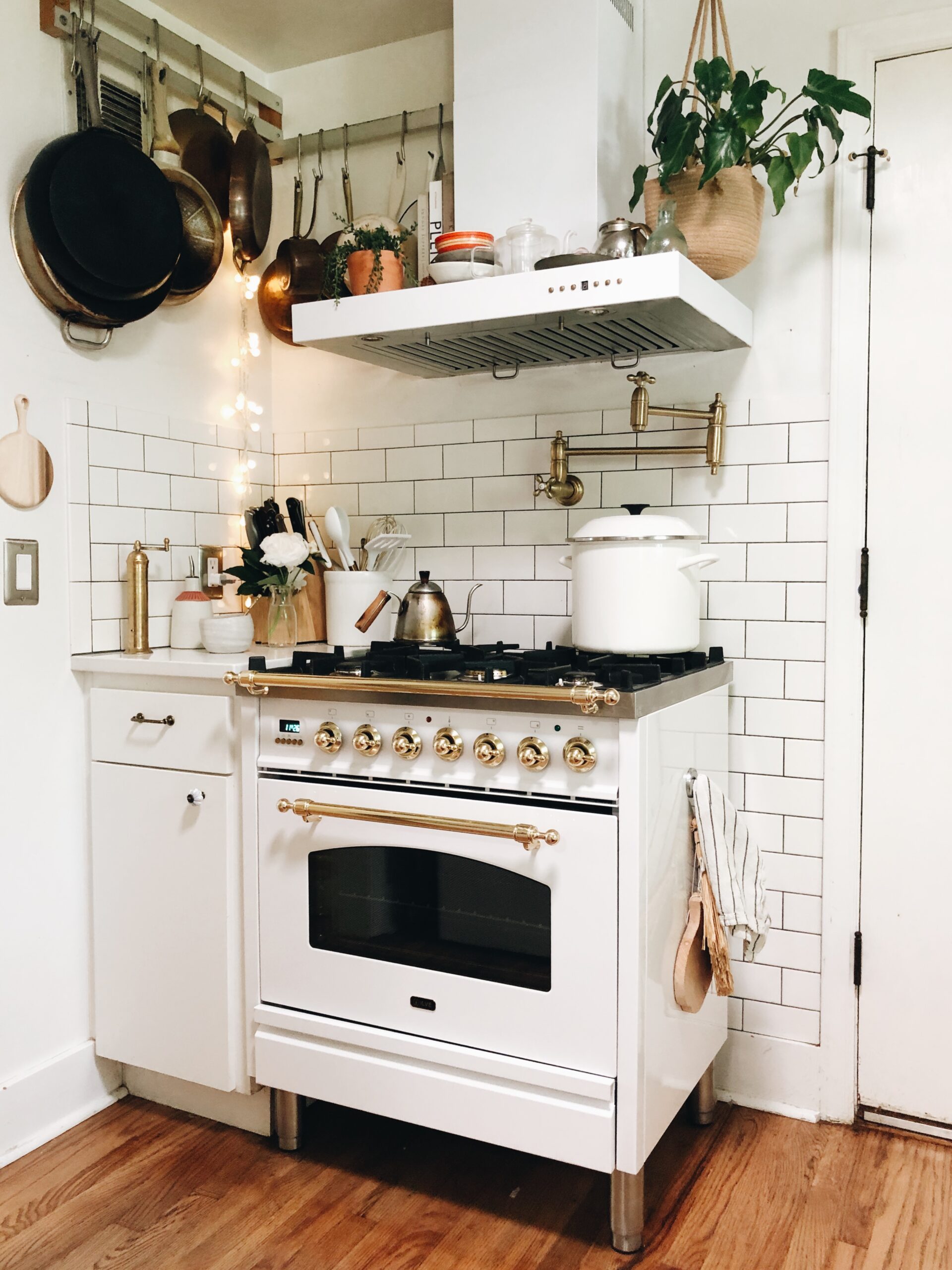 Look at this thing! LOOK AT THIS BEAUTIFUL RANGE, YOU GUYS. I still can't believe I get to look (stare) at it and touch (caress) it and cook (faint) on it and sing (loudly) to it and pet it (through sobs) and call it Fra – WAIT. We need to name her. She's clearly not a Frank. What a good name for her? Cast your votes! Something Italian, obviously. And soft and feminine with a side of YEAH YOU HEARD ME. Name heeeeeer.
I have a pretty small galley-ish kitchen, and for the longest time I've been (mildly obsessively) updating little things here and there to make it feel bigger. (this was a big improvement!) Ten years ago we renovated our kitchen from its burnt orange walls, stained and warped laminate countertops and crusty off-white wooden cabinets that had seen better years. Back then our "new" kitchen was white walls, white quartz counters, open custom shelving, and subway tile all around. Beautiful! But the appliances were all stainless. Which was the style! And still is, in many homes. But overtime I decided I wanted creams and whites. Everything creams and whites. So I swapped in a new white farmhouse sink, and painted my fridge and hood white like a weirdo.
. . . And then I found this.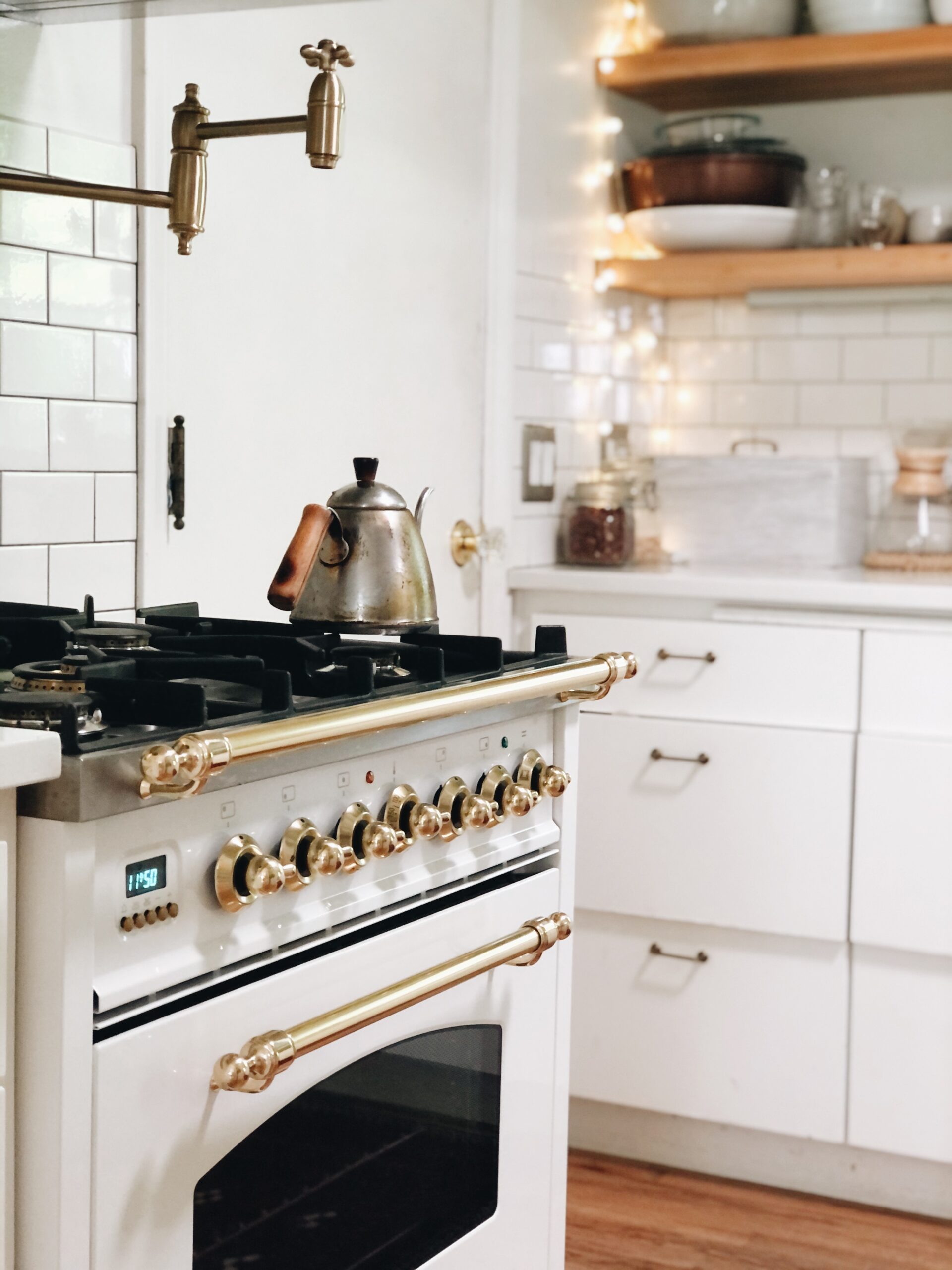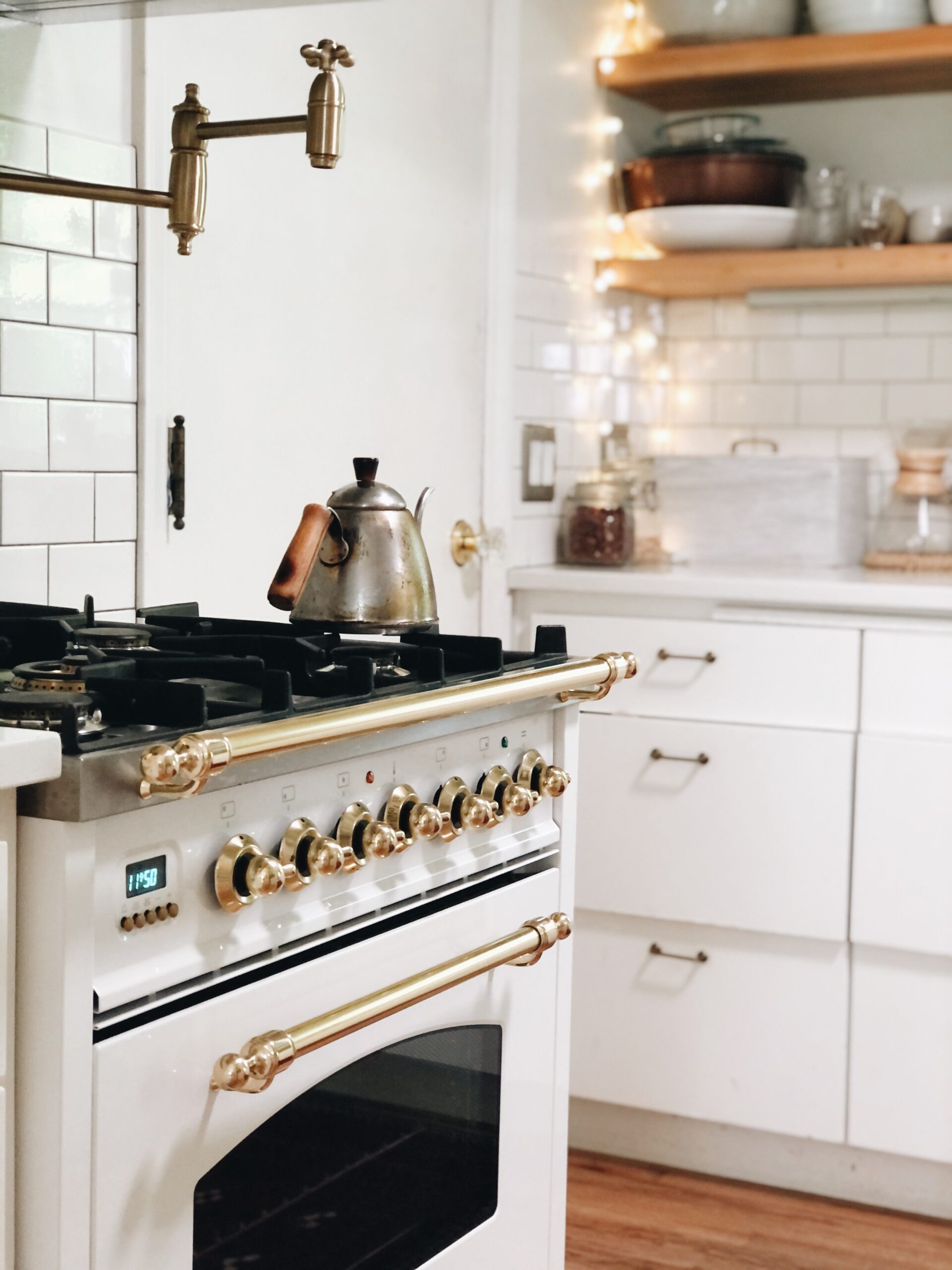 And I fainted. Then came to. Then fainted again.
HOW did I find it? On someone's Instagram, ha! Then I googled it. And then emailed them. And today, I've got it! And I want to show you all about it, in case you're in the market for a creamy dreamy range like nothing else in this world. And of course they have other colors, if you dig something darker and moodier. They're ALL SO GORGEOUS it doesn't even matter.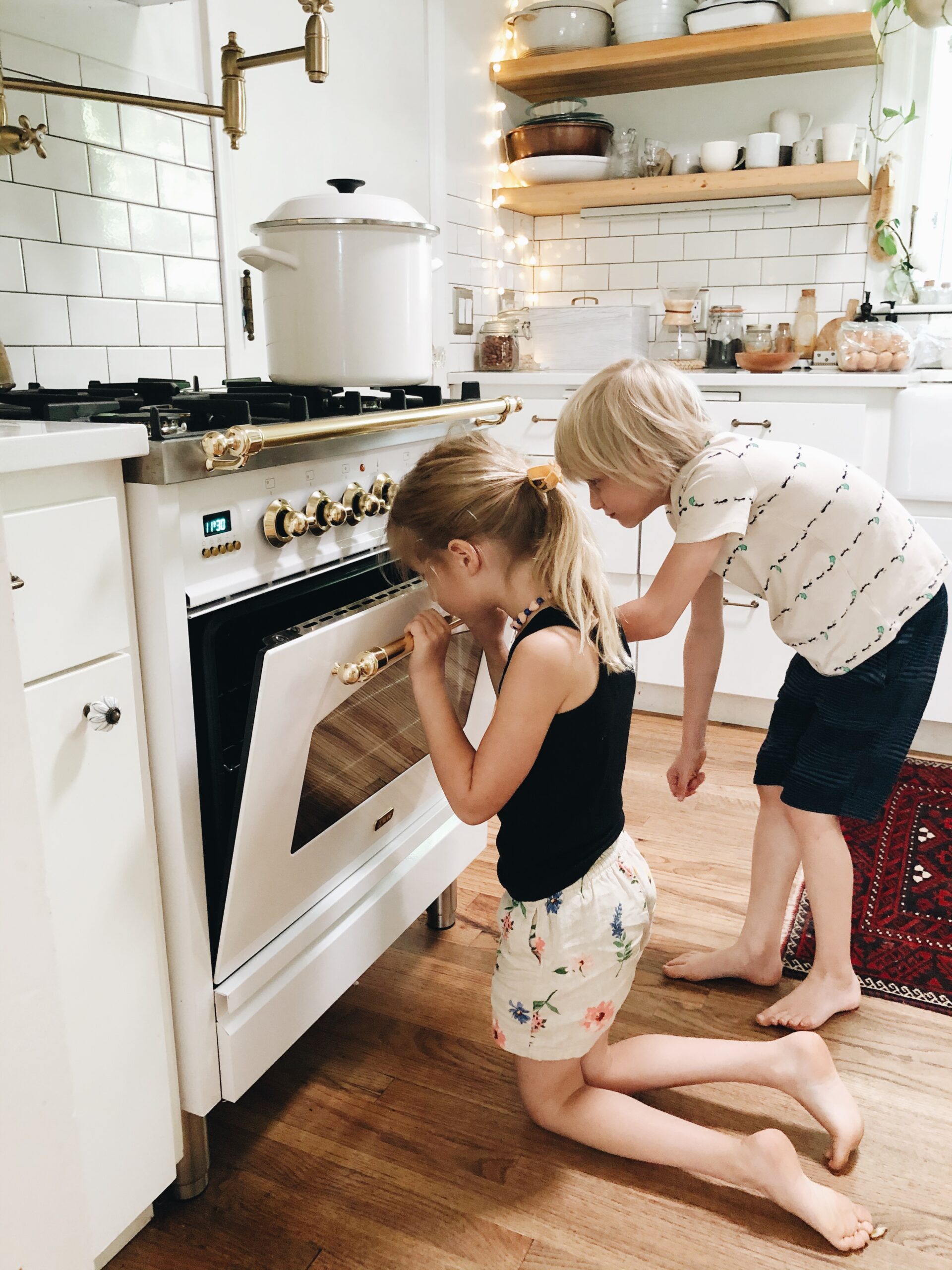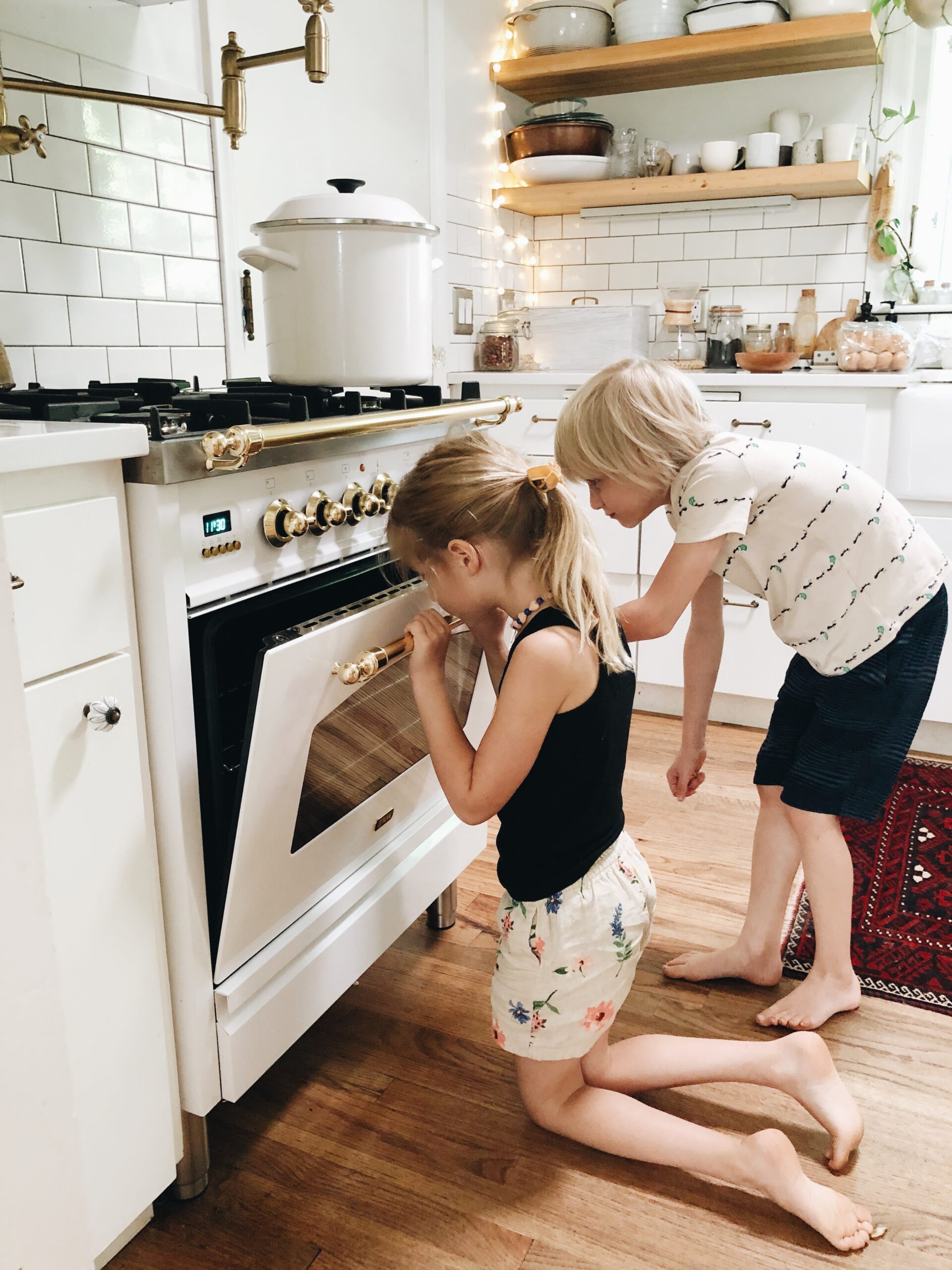 One of the coolest features of this range, and I kid you not, it's got a ROTISSERIE setting. Which I'll show you at a later time, so you'll have to simmer down a little bit. You stick a chicken on a little pole thingy (there are videos and instructions with the manual!) and then stick the pole thingy in the oven on its built-in attachment. And it TURNS THE CHICKEN until golden brown like something out of frickin' Amélie.
Spit! It's called a spit. I just forgot. I'm fine.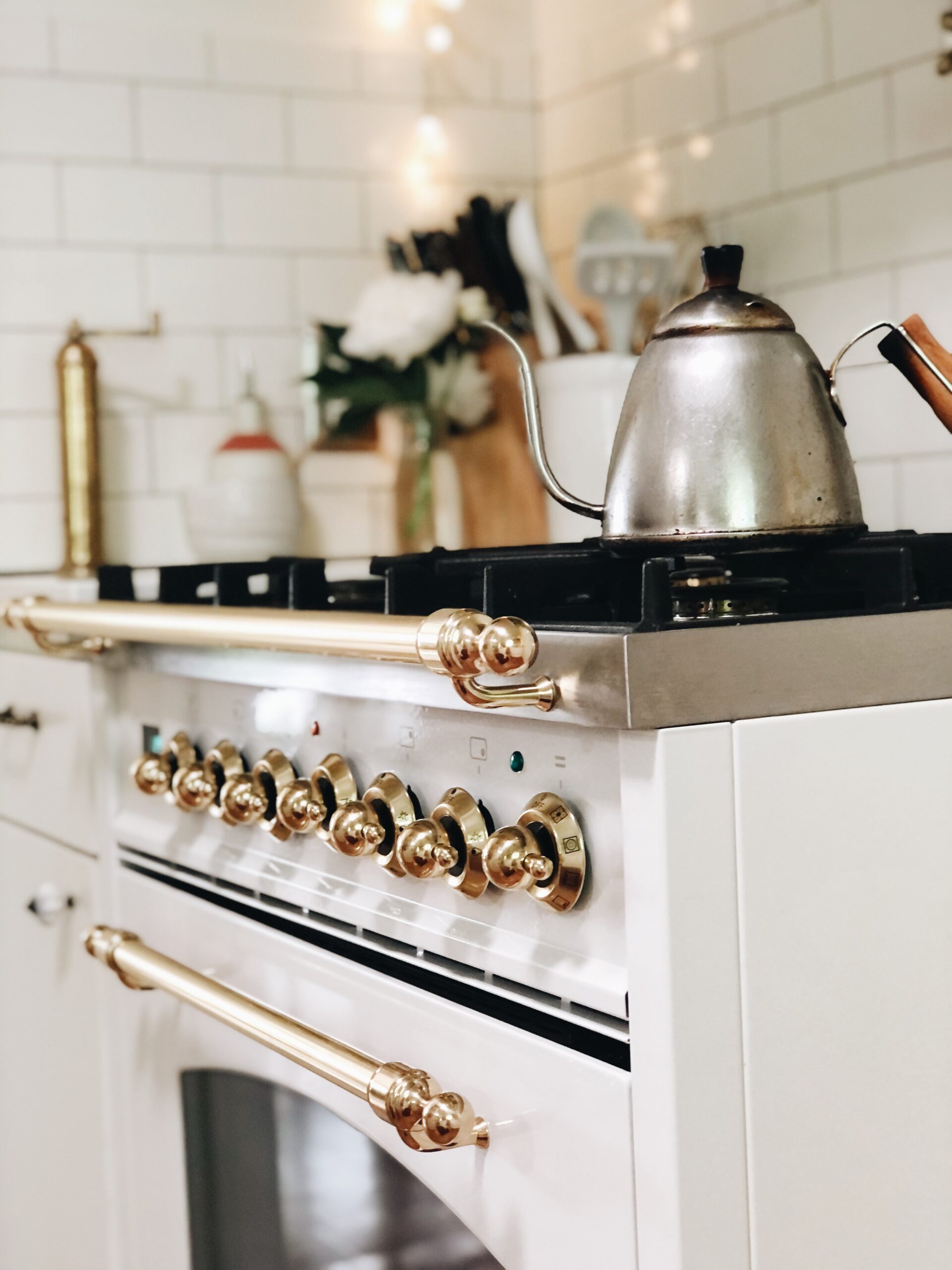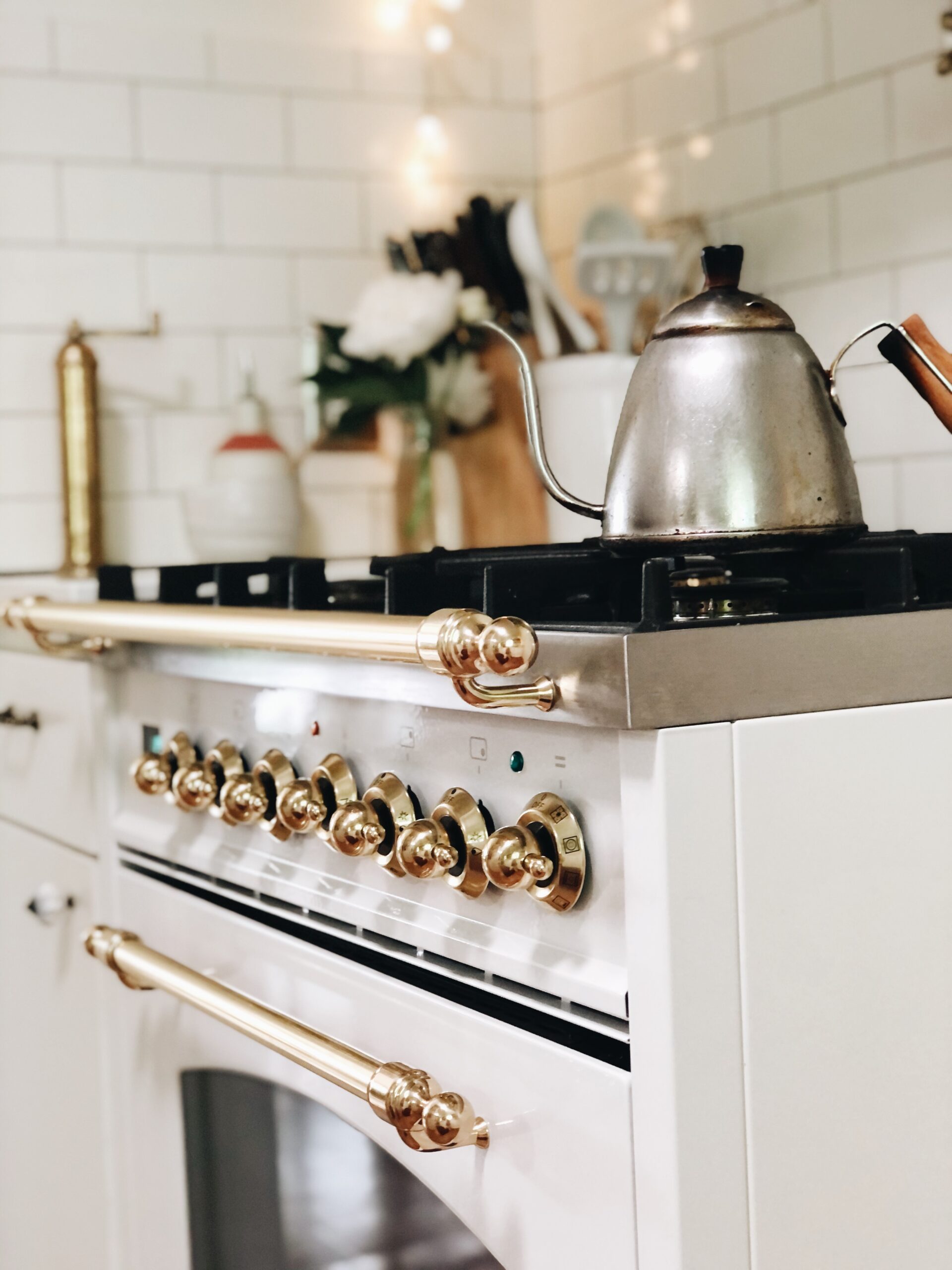 Obviously the pretty gold/brass knobs did it for me. And the pretty gold/brass handles and pretty gold/brass towel holder.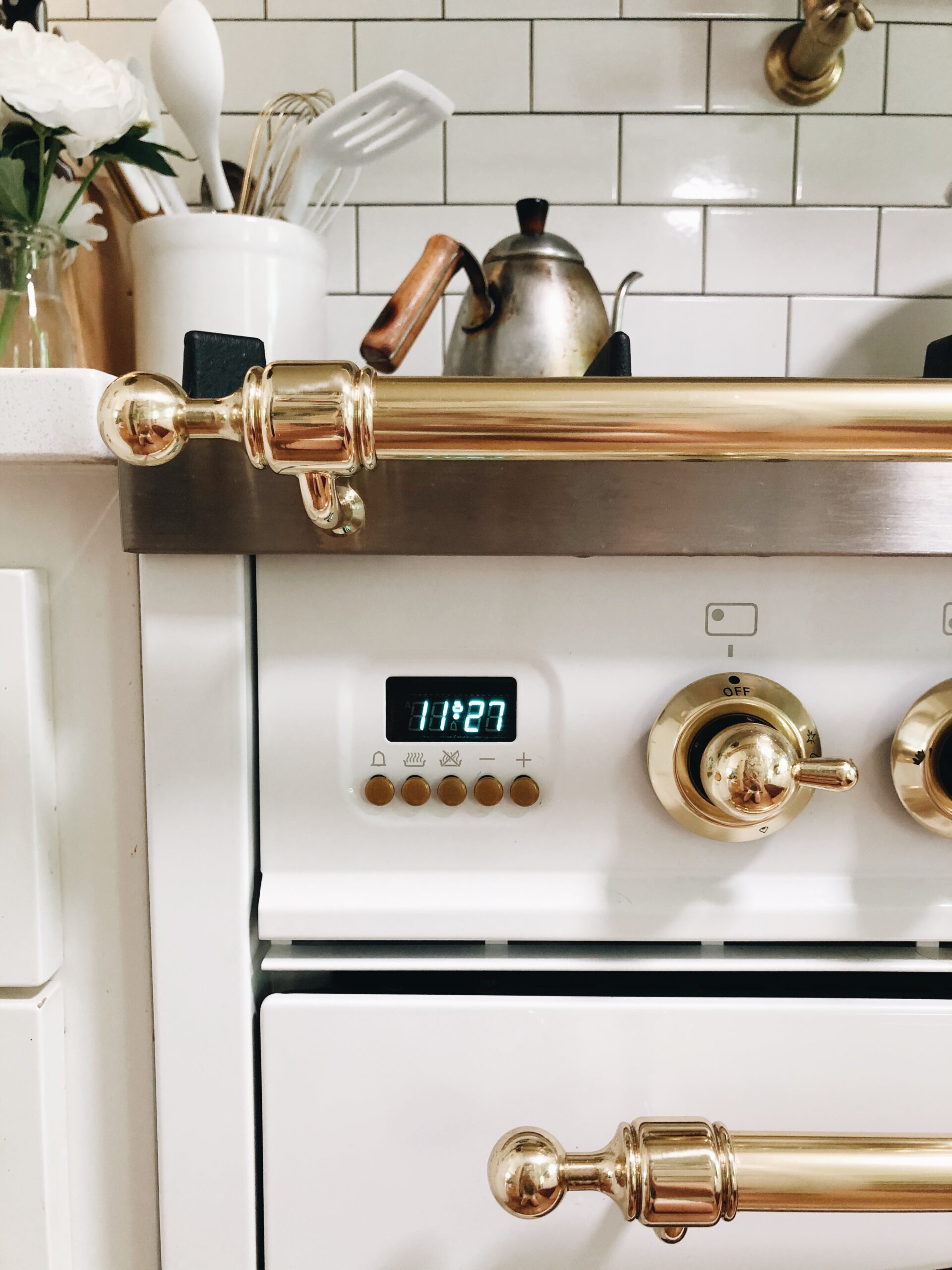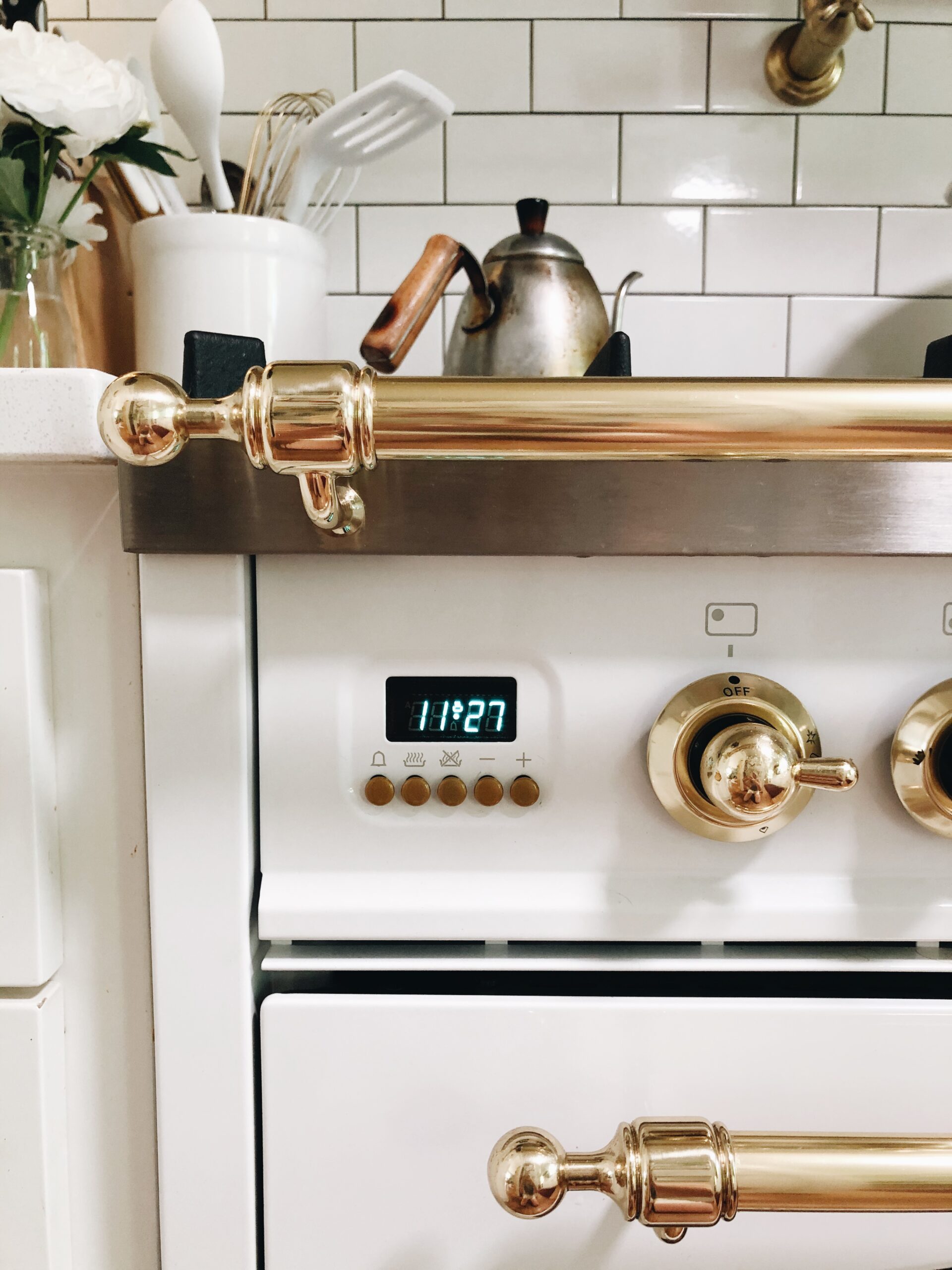 Something to mention, it's Italian, so there's a learning curve. (at least there was for me, you'll understand it within three seconds I'm sure.) Those little buttons? Right, I was like, "I have no idea what these are." And omg, the first night we got the electrician to connect it (Oh! It's European, so there's not a plug. You hard wire that mother.) I pushed the buttons all willy nilly, not knowing what I was doing, and Nat was all, "Mom stop pushing those buttons. You have no idea what they are." And I was like "Oh honey it's fine! I'm sure it's fine." And at 3am the TIMER WENT OFF. And I had no idea how to stop it! Eventually with enough sleep-induced panic pushing, it stopped.
AND THEN IT WENT OFF AT FOUR AM. I almost cried. But somehow, I miraculously stopped it again. And theeeeen I read the manual. Ha! So yeah, maybe read the manual. And there are videos with the manual! You know, one of those black and white square splotchy codes you hold your phone to and it opens up a video all futuristic like. We're fine.
Look how gorgeous.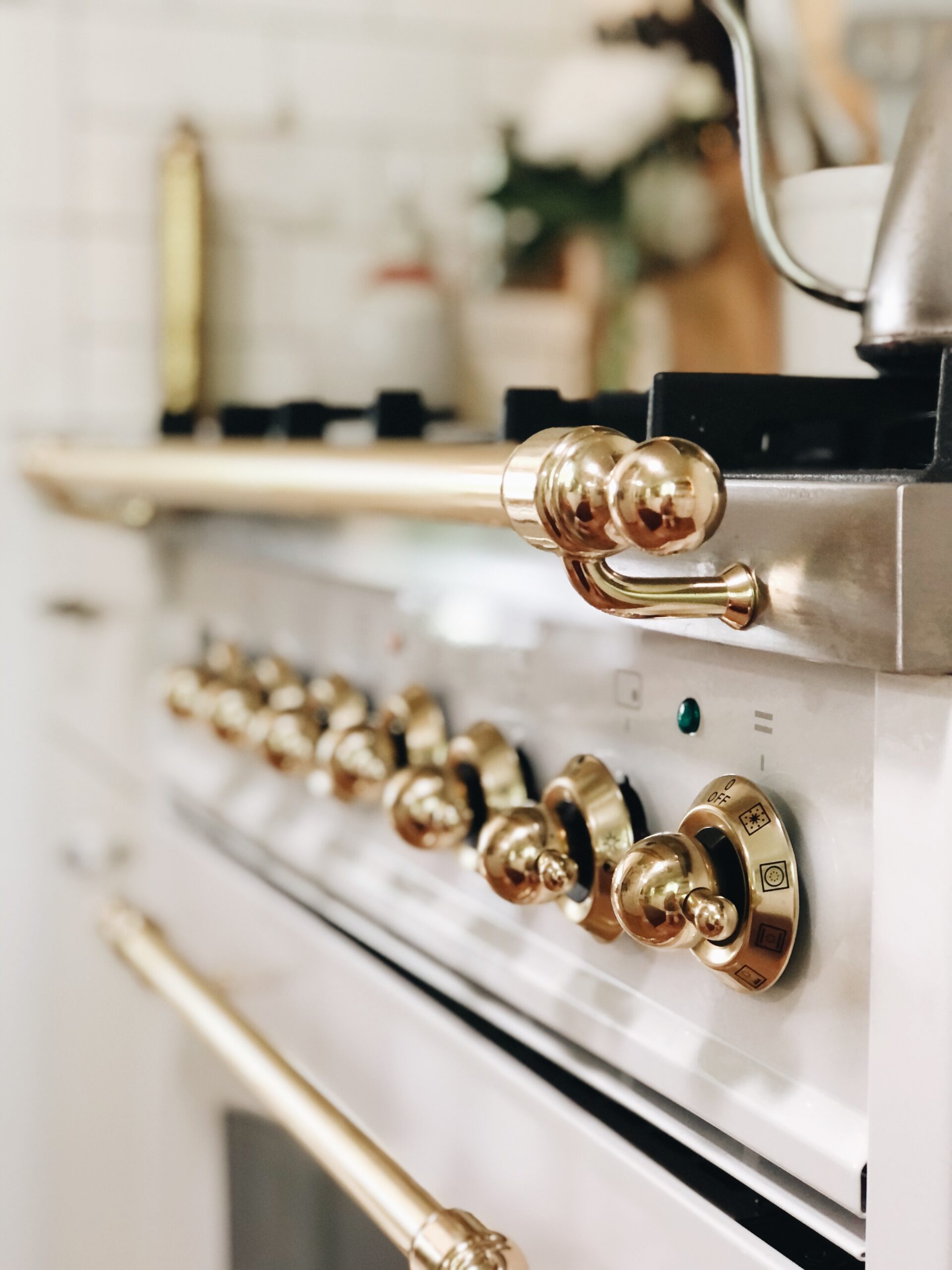 I also love that the digital clock numbers are this pleasing blue green. It's those little things because you KNOW there was a meeting about that. I approve.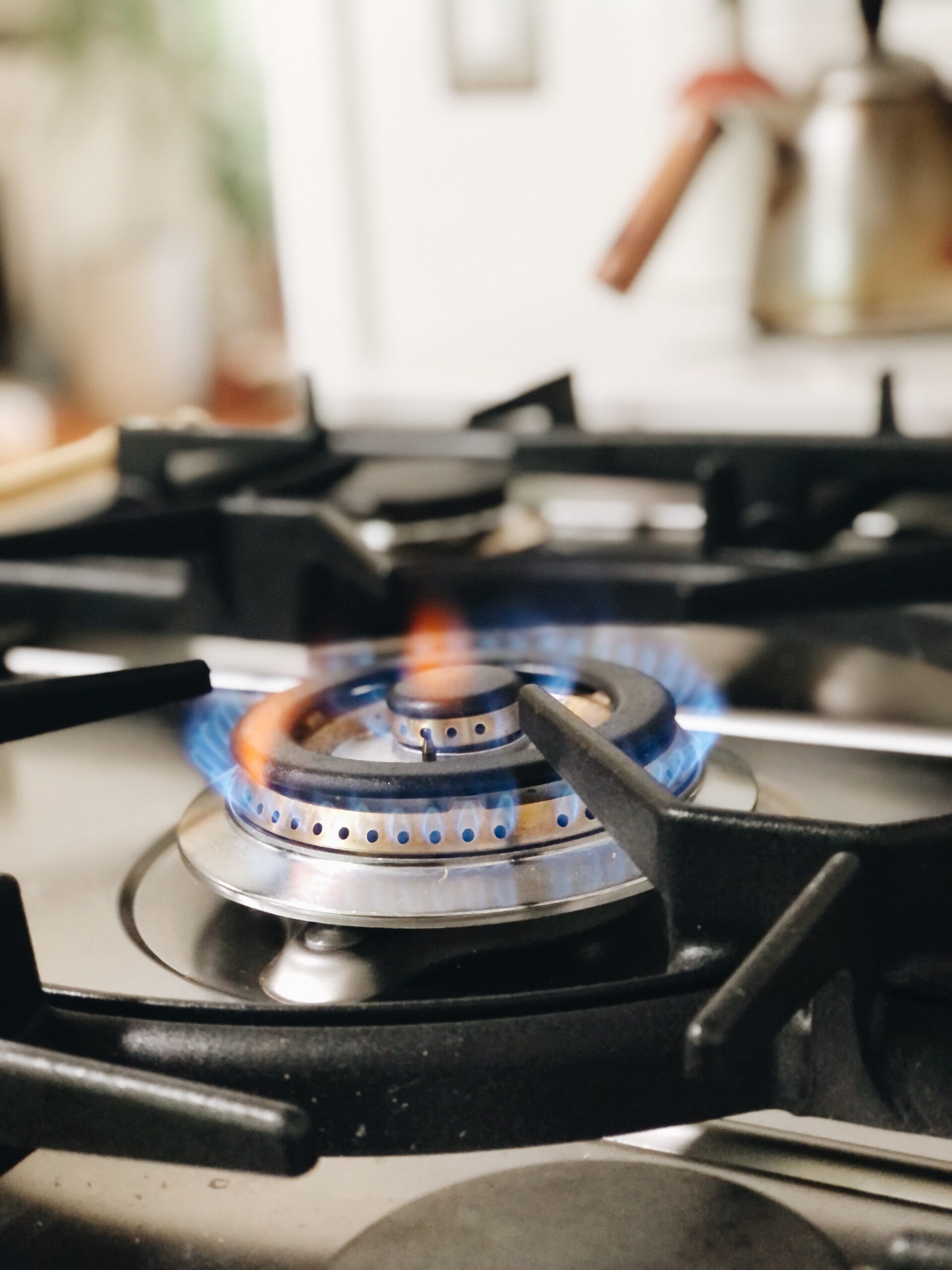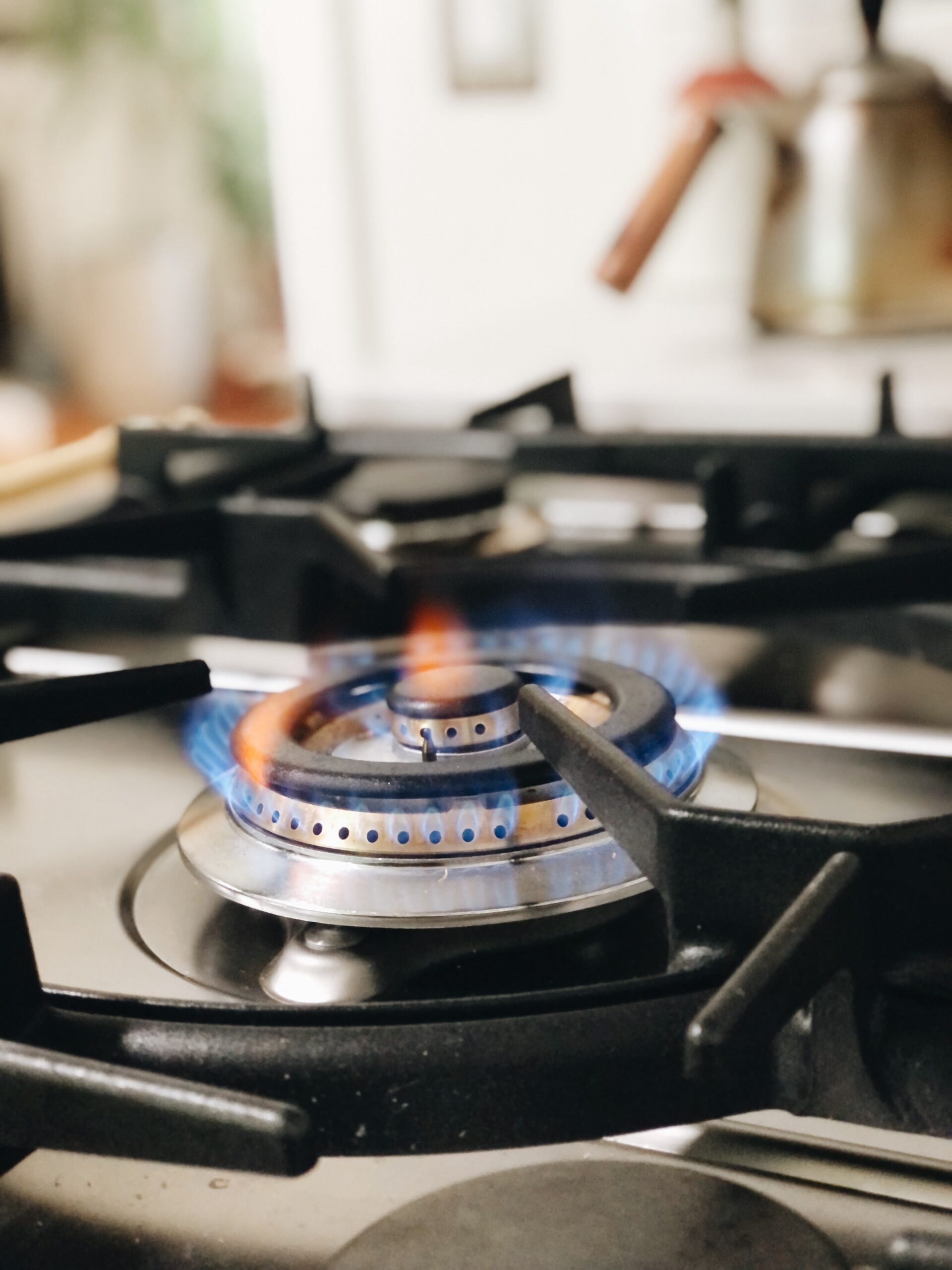 I love the burners. This specific model, the 30-inch Nostalgie has five burners. And the one in the very middle has a gold rim and two burners within itself and I just think it's brilliant.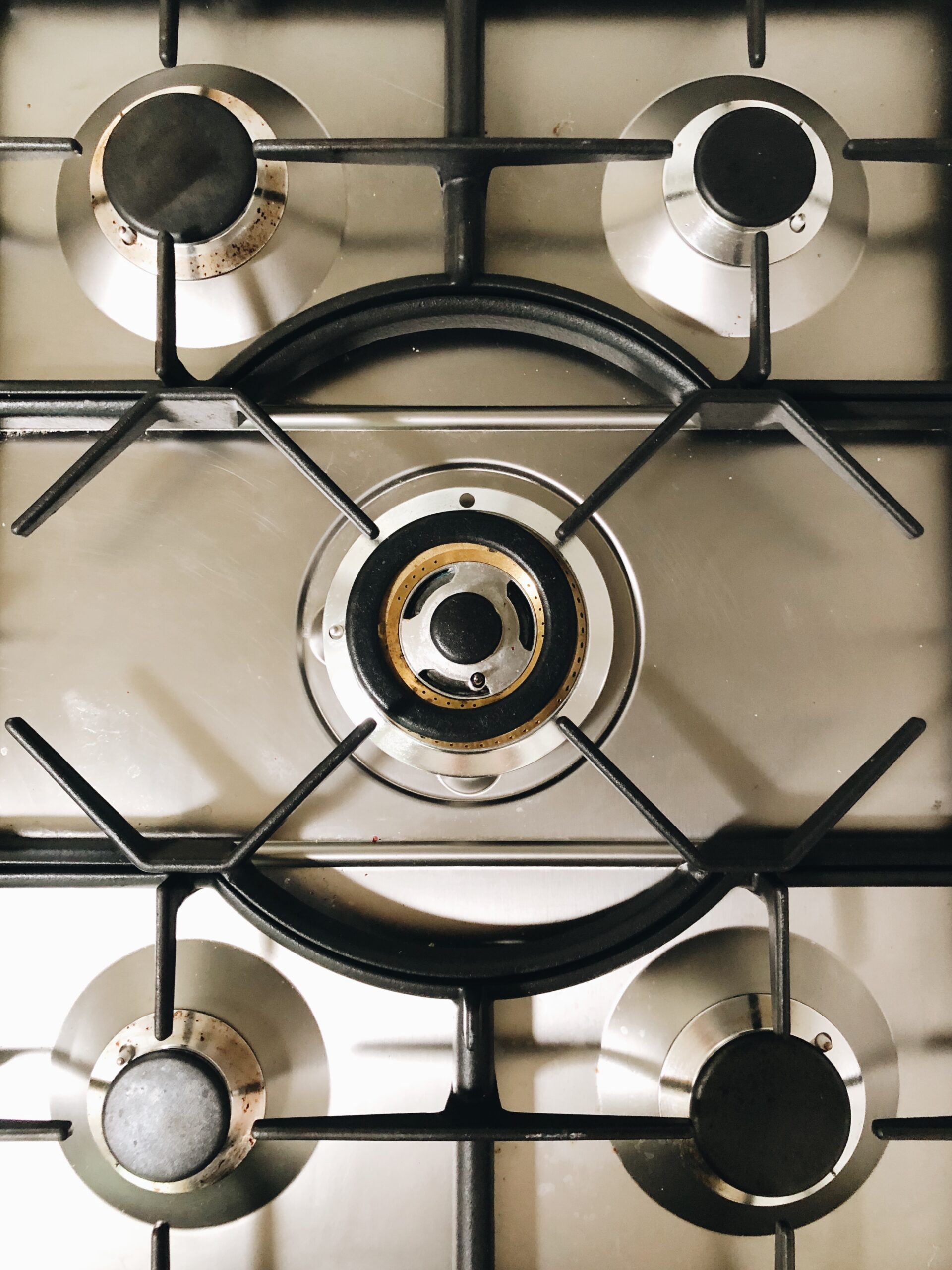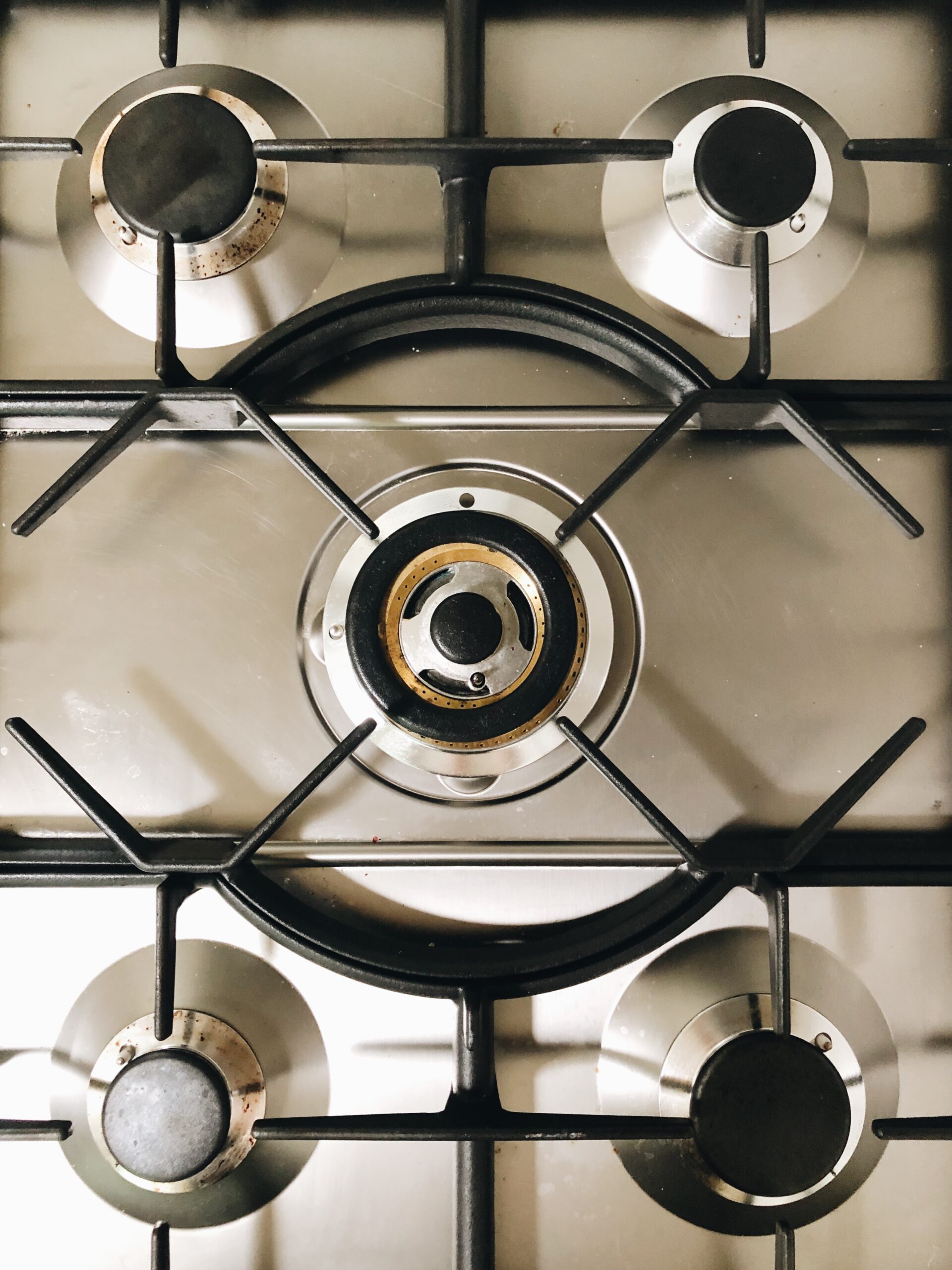 For me, there's plenty of space! Of course they have tons of sizes, if you need something bigger for your sitch.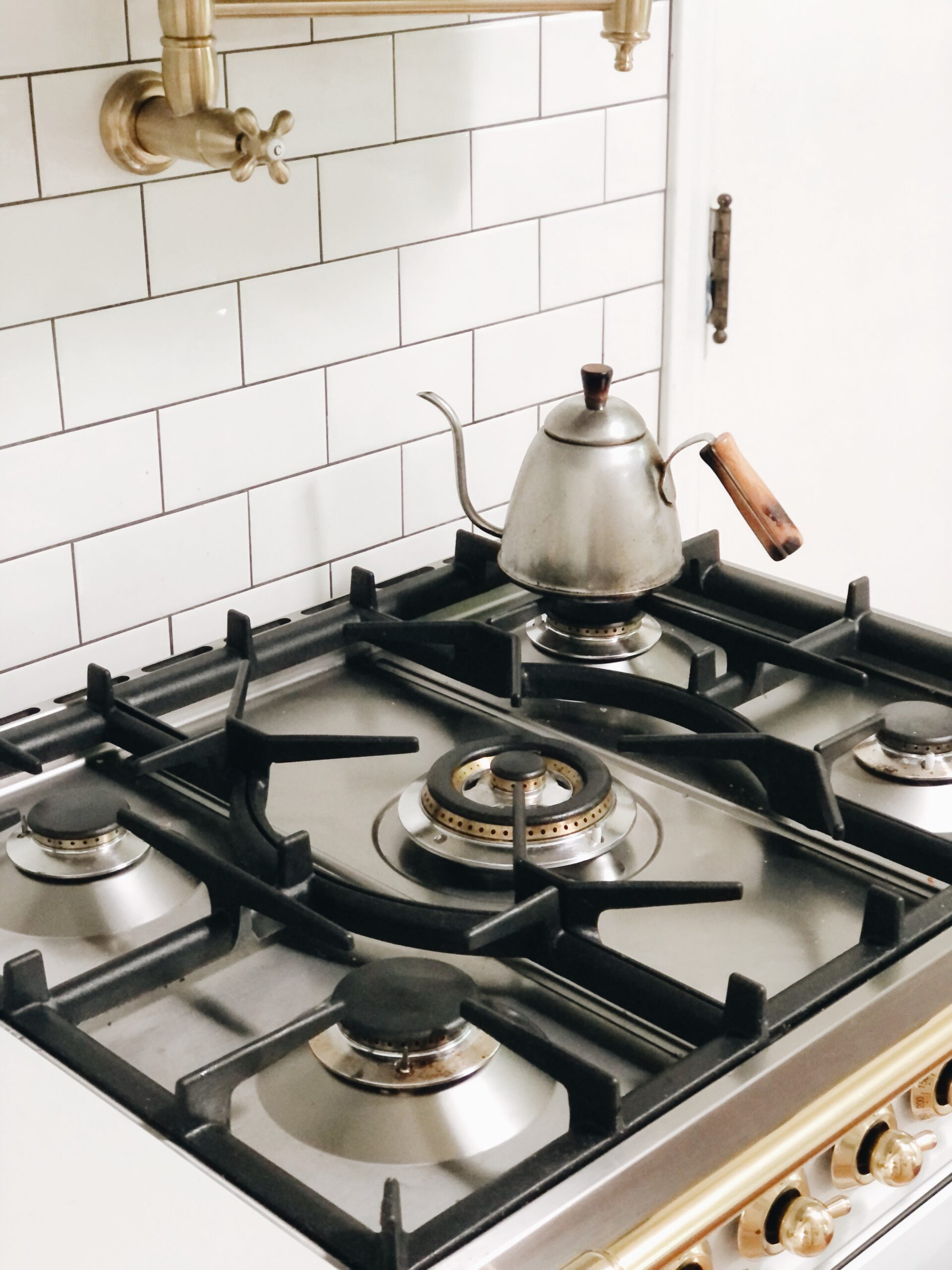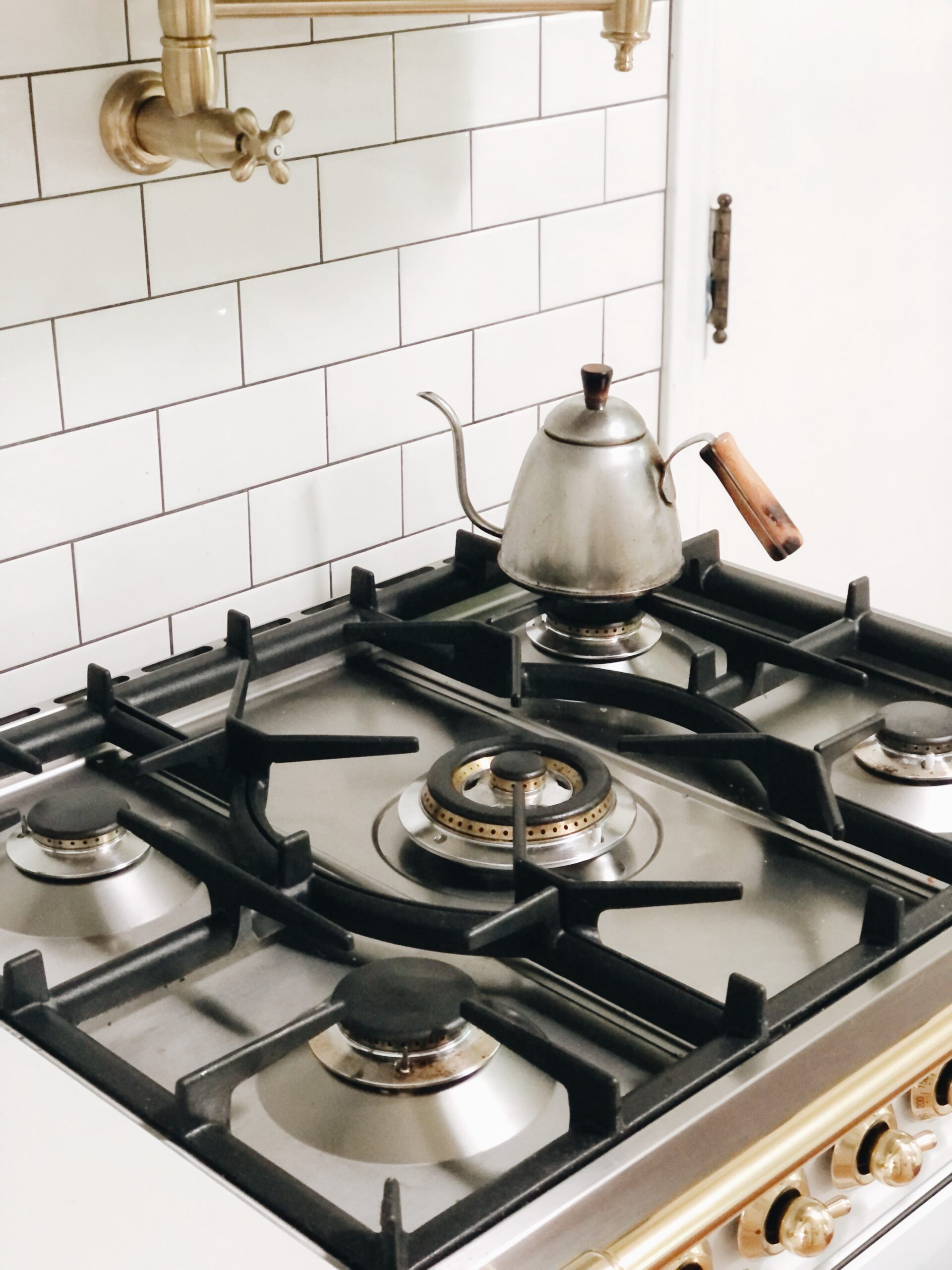 POLL: which burner is the best burner? These just may be fightin' words.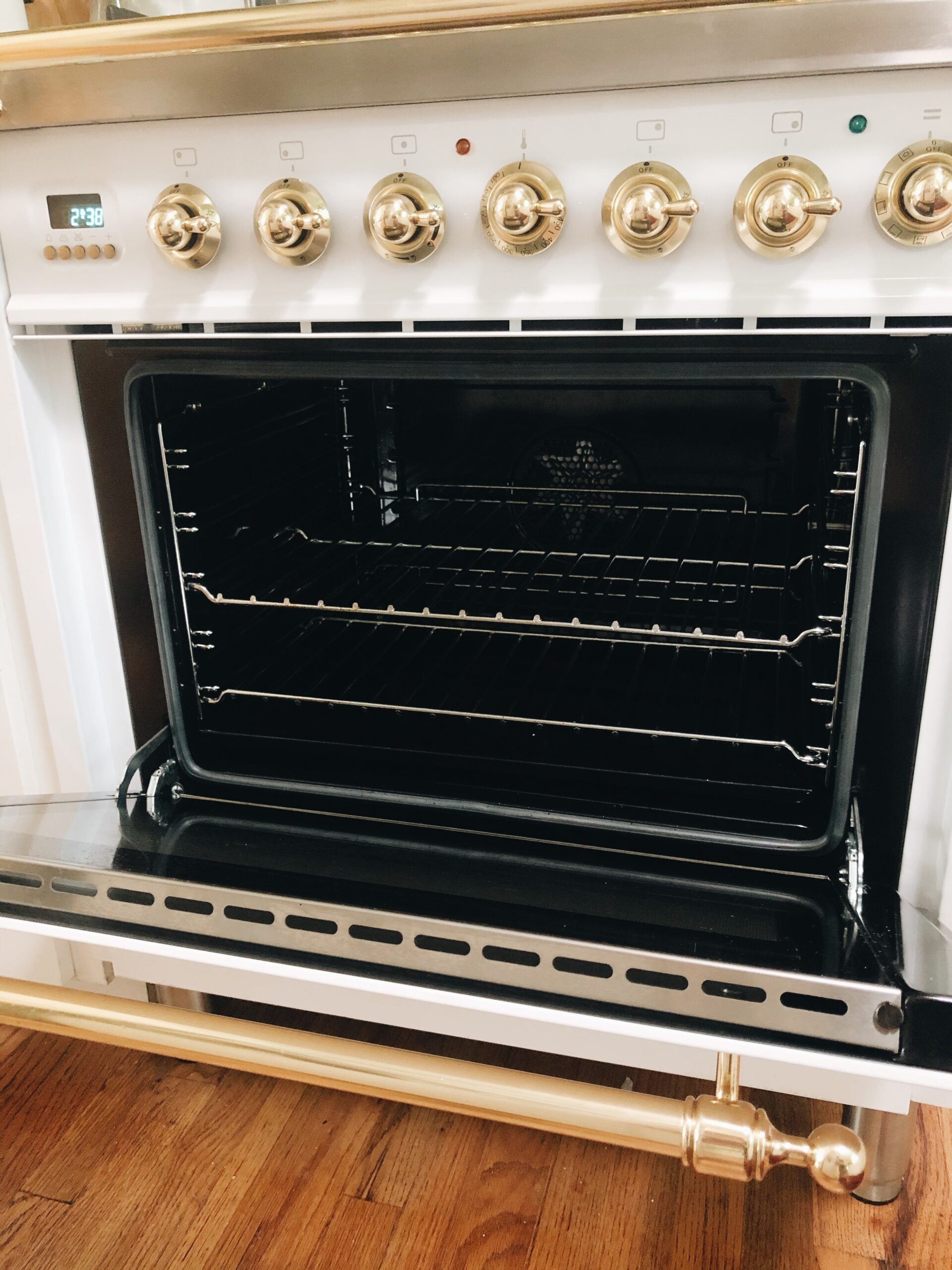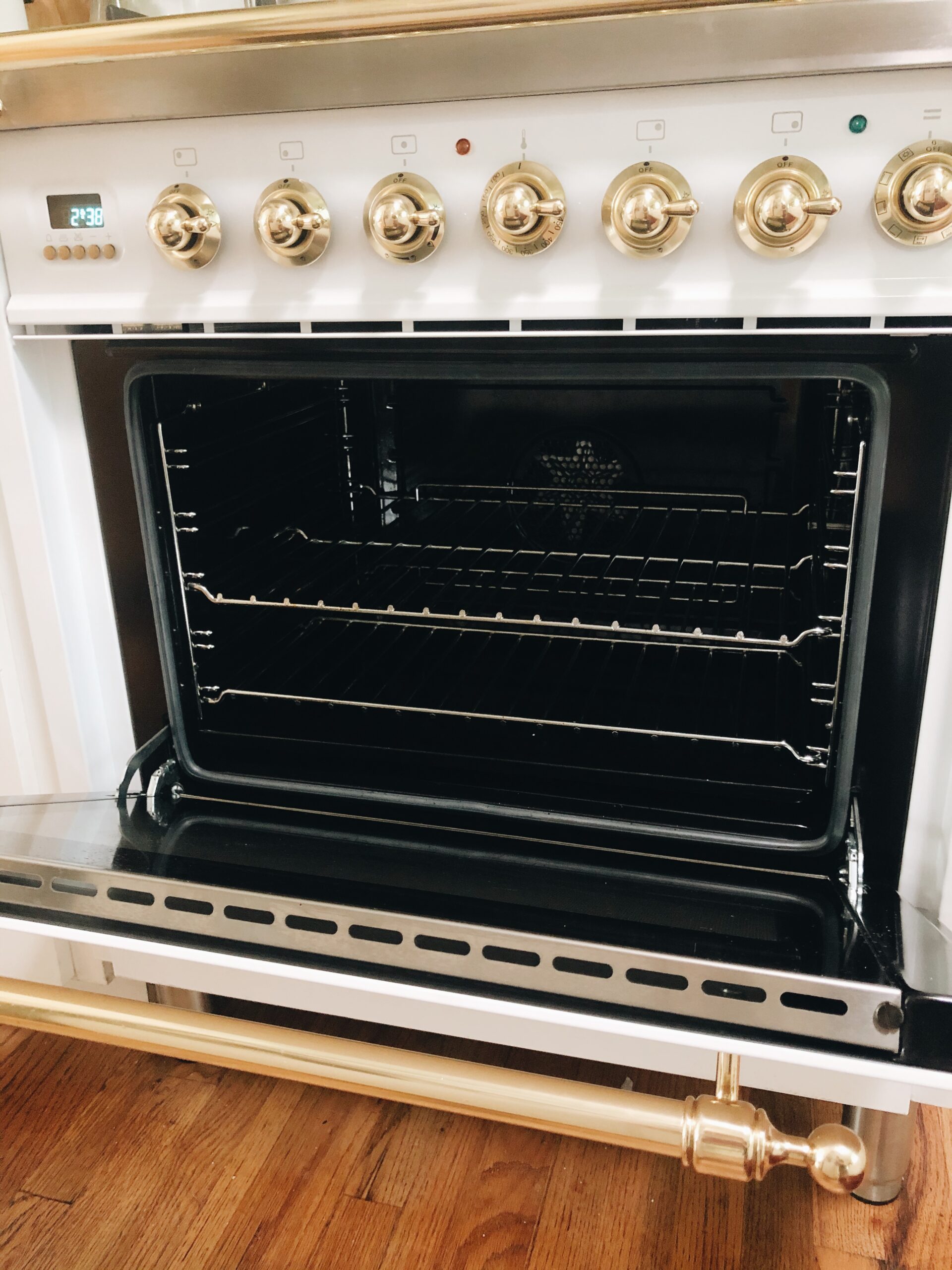 The inside of the oven is maybe two inches smaller than my previous. Because it's Euro, and the sizing is different. But obviously you can measure and compare just so you're in the know.
And you should know there's a vent that comes on after a certain amount of time to prevent it from overheating, just like any other oven! I WILL SAY it's a micro decibel louder than my previous. It's nothing bothersome at all. But you can't turn it off until it shuts itself off naturally.
But check this mess out – the oven has all these settings, based on what you're cooking. Pizza? There's a dang setting. Casseroles? They've got you. The rotisserie? Well yeah. It's all in the manual! Which I think I mentioned.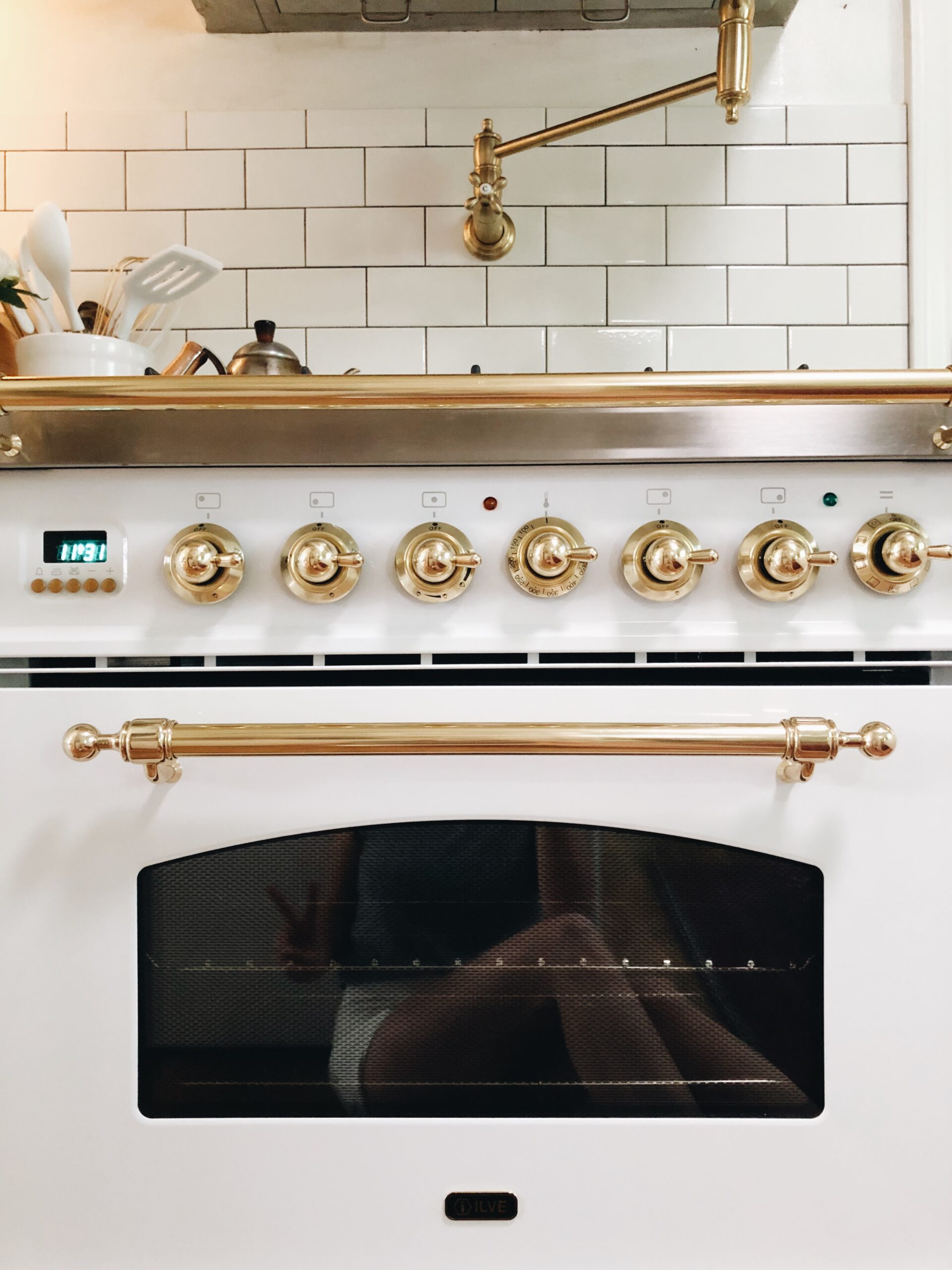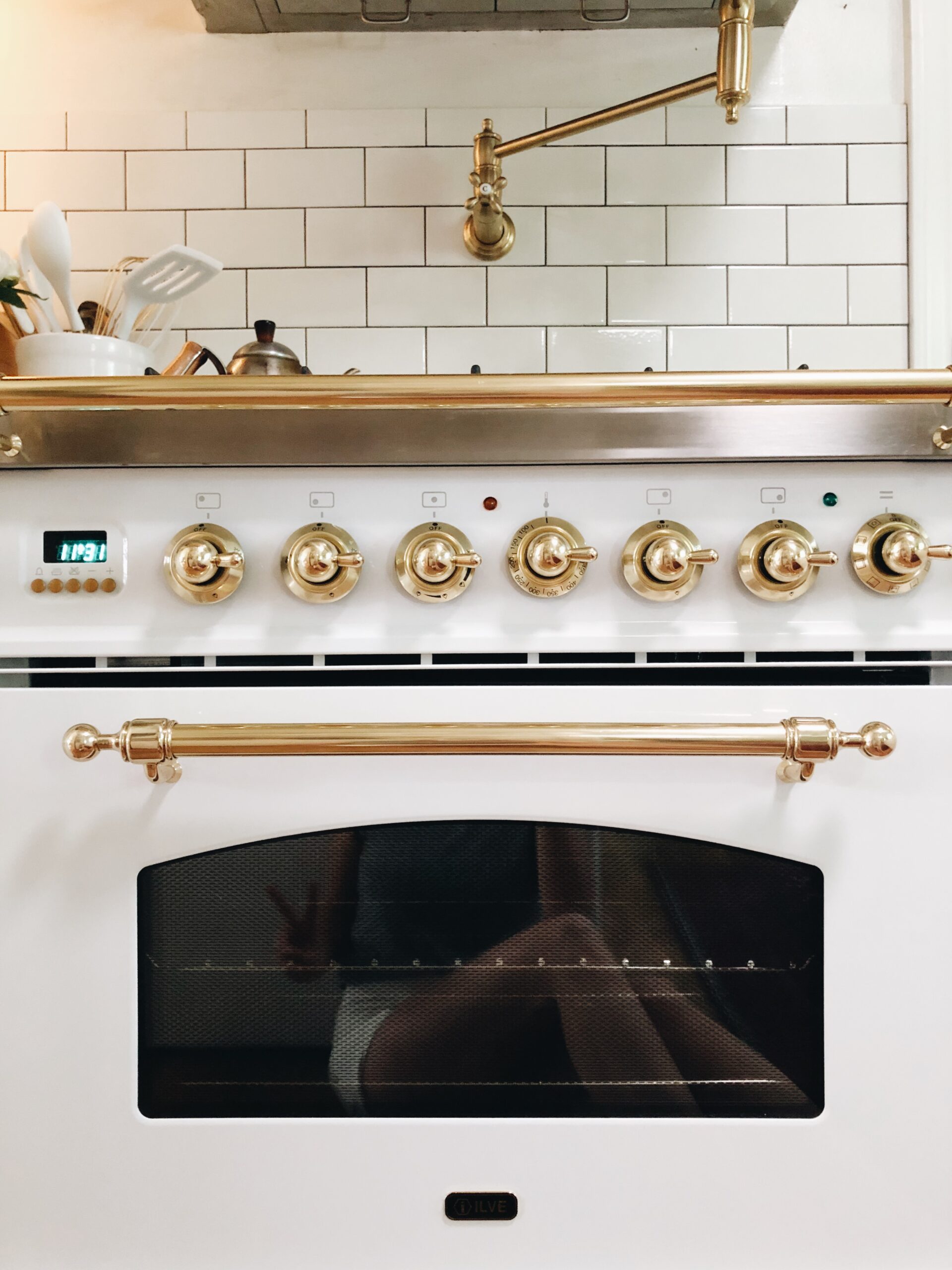 And of course I had pot filler installed to match, because I'm a turd and couldn't help myself.
If you're in the market for a new STUNNING piece of art slash range, I've got a code for you! It's BEVCOOKS150, and it's good for $150 off any Ilve range. And holler at me if you have any questions about mine! I'm beyond happy to help.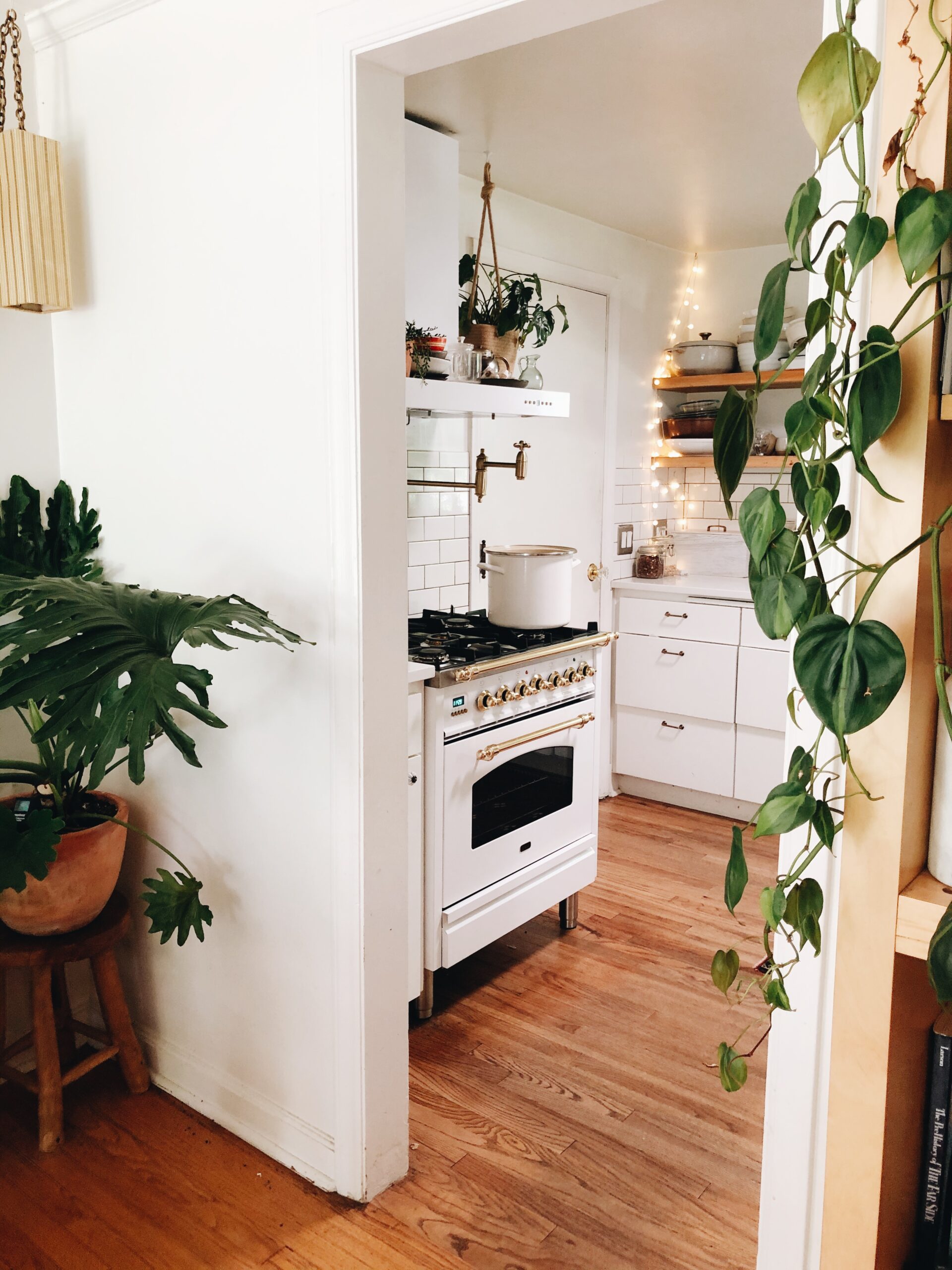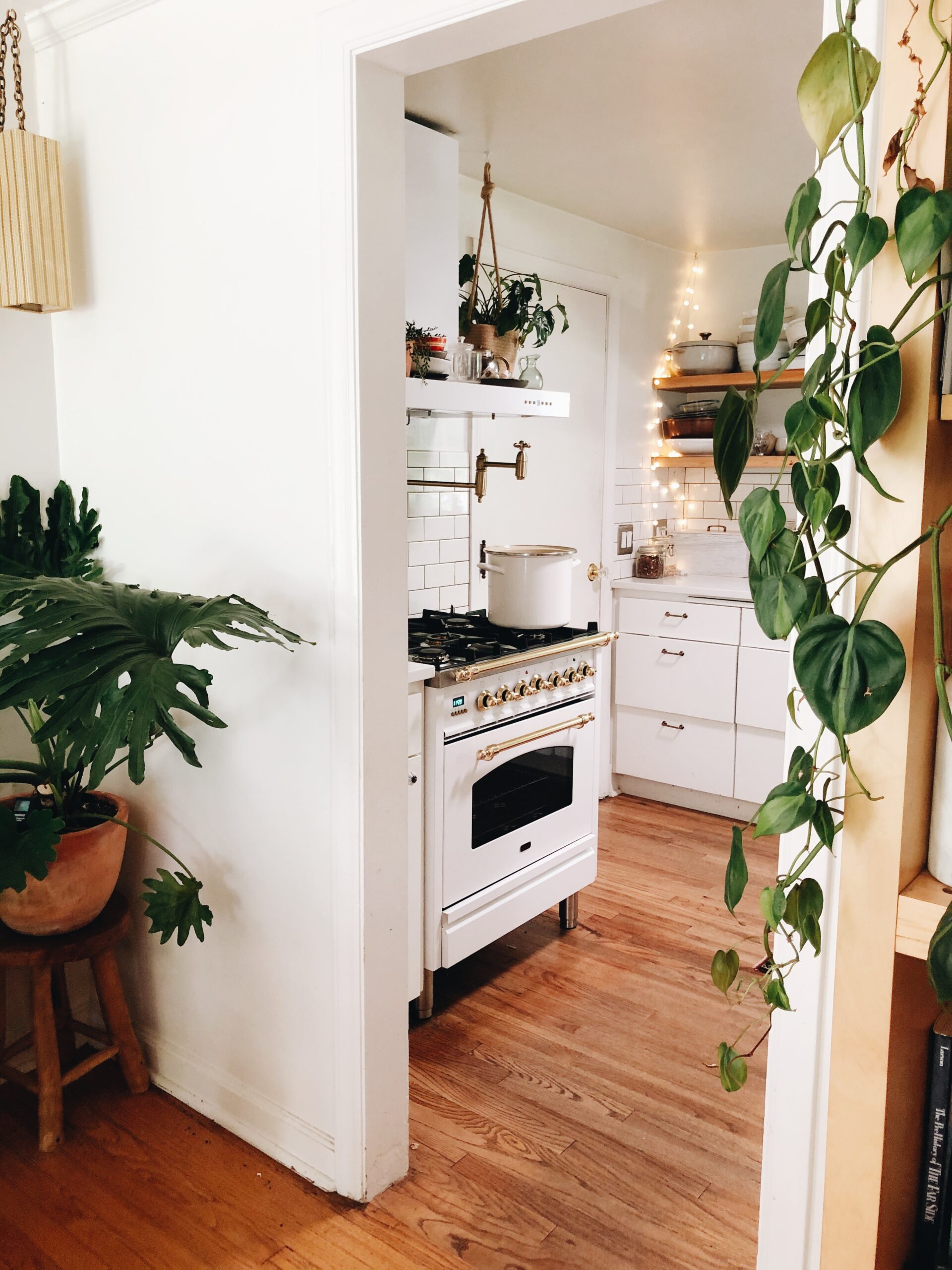 When your sister-in-law says "Your kitchen looks like a bed and breakfast in like, Portugal or something", you know you've done it right. Up next, ripping out the track lighting and figuring out flush mount pretties! I'll keep you updated on that next never.
Okay you guys, what are we naming her??