Well aren't these little guys cute?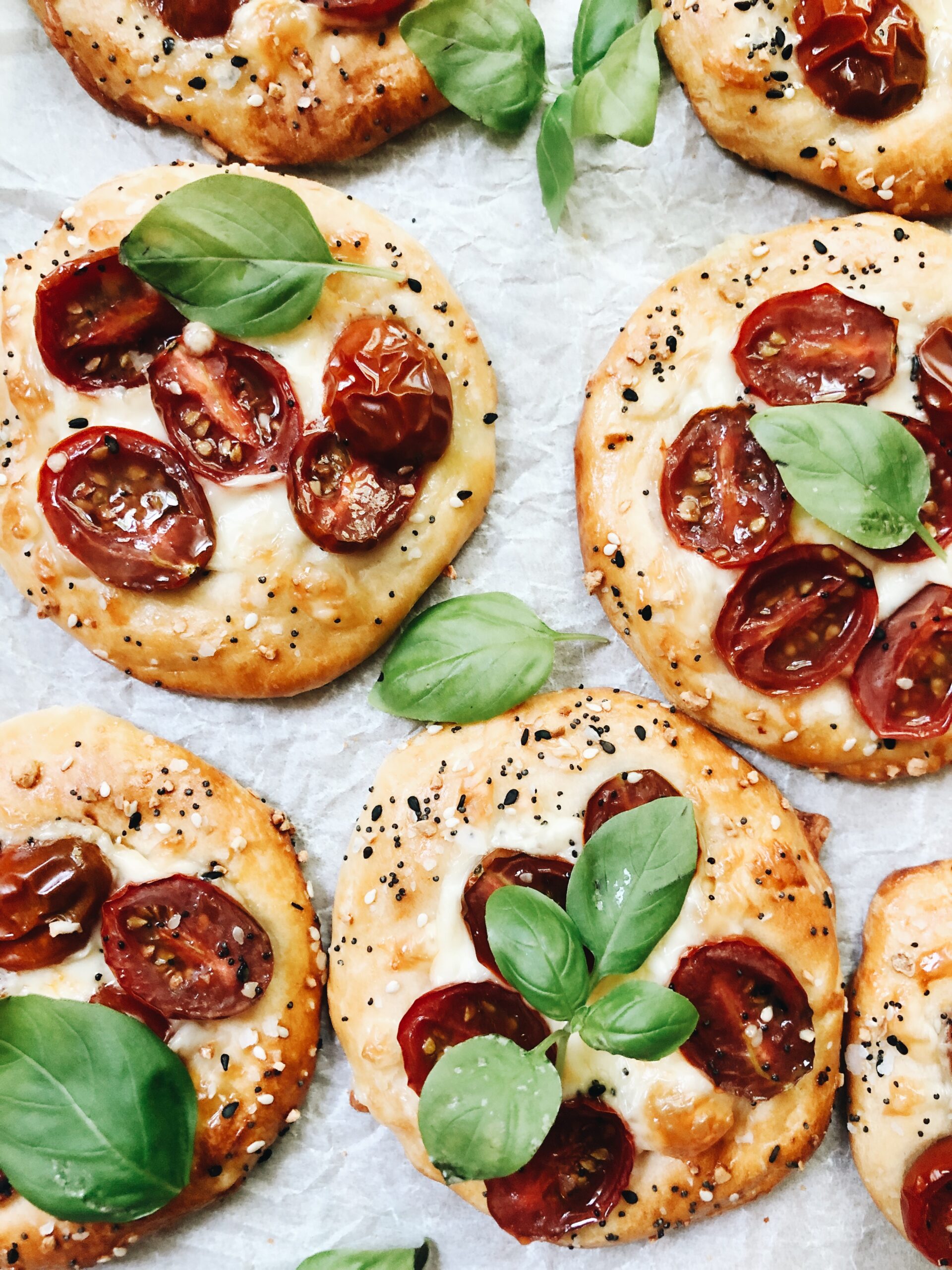 Is it a brunch item? Sure! An after-camp snack? Why not! An excuse to use one more exclamation point above the fold? Going for it!
And the thing about these, besides the fact that the adorbs factor will force you to pet them and call them Frank, they're super versatile! Said like ver-si-TAHL, the way H.I. McDunnough from Raising Arizona would say it. It's not important to the rest of this blog post that you imagine it like that, just mildly crucial to the state of my heart.
I knew we understood each other.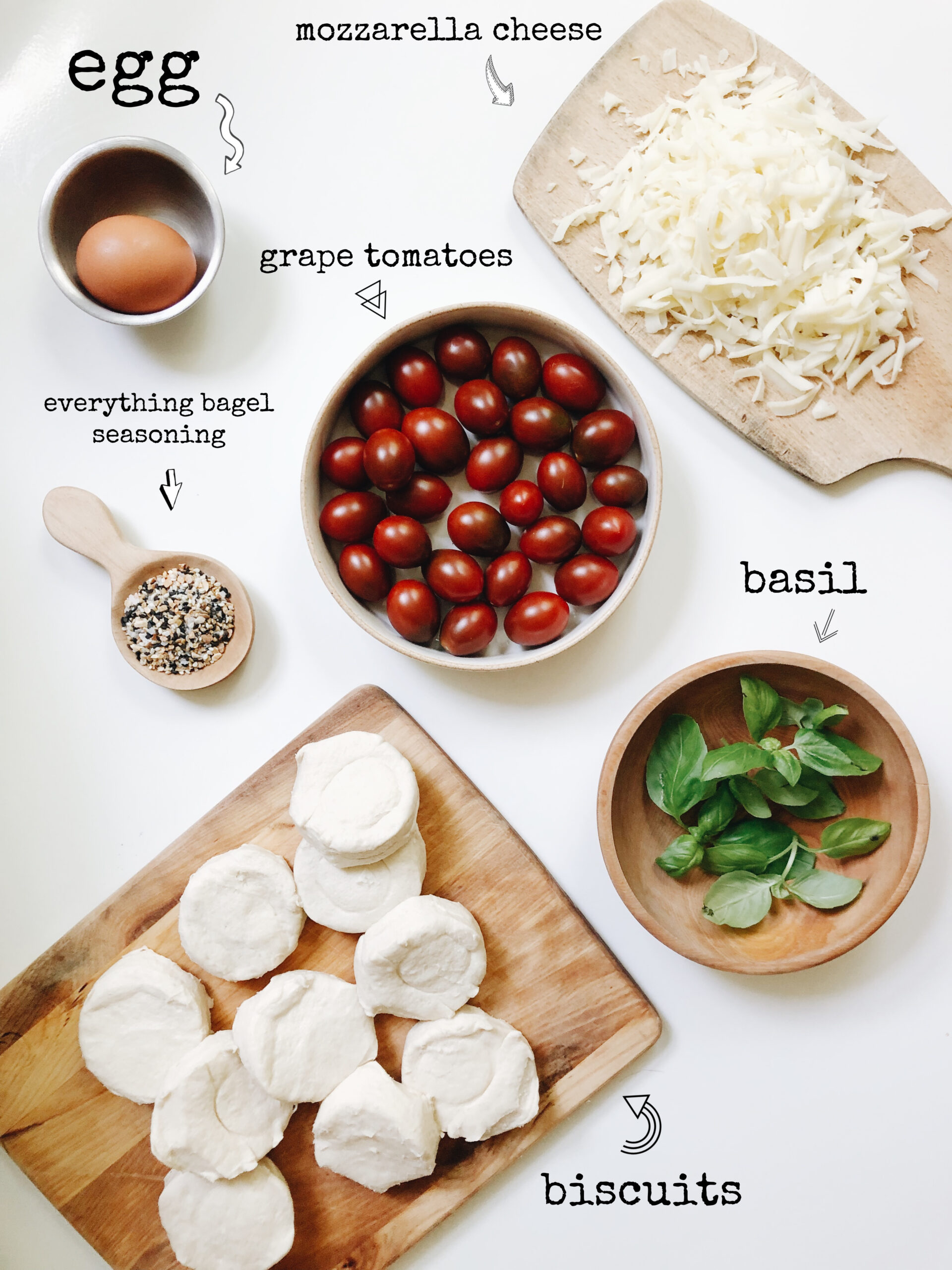 We've got canned biscuits (no judging allowed), grape (or cherry) tomatoes, some mozzarella cheese (a block is fine), a bit of basil (how's your garden looking?), and a sprinkling of Everything Bagel seasoning. Does it anyone else ever call it ERRTHANG Bagel seasoning?
Just me?
oh.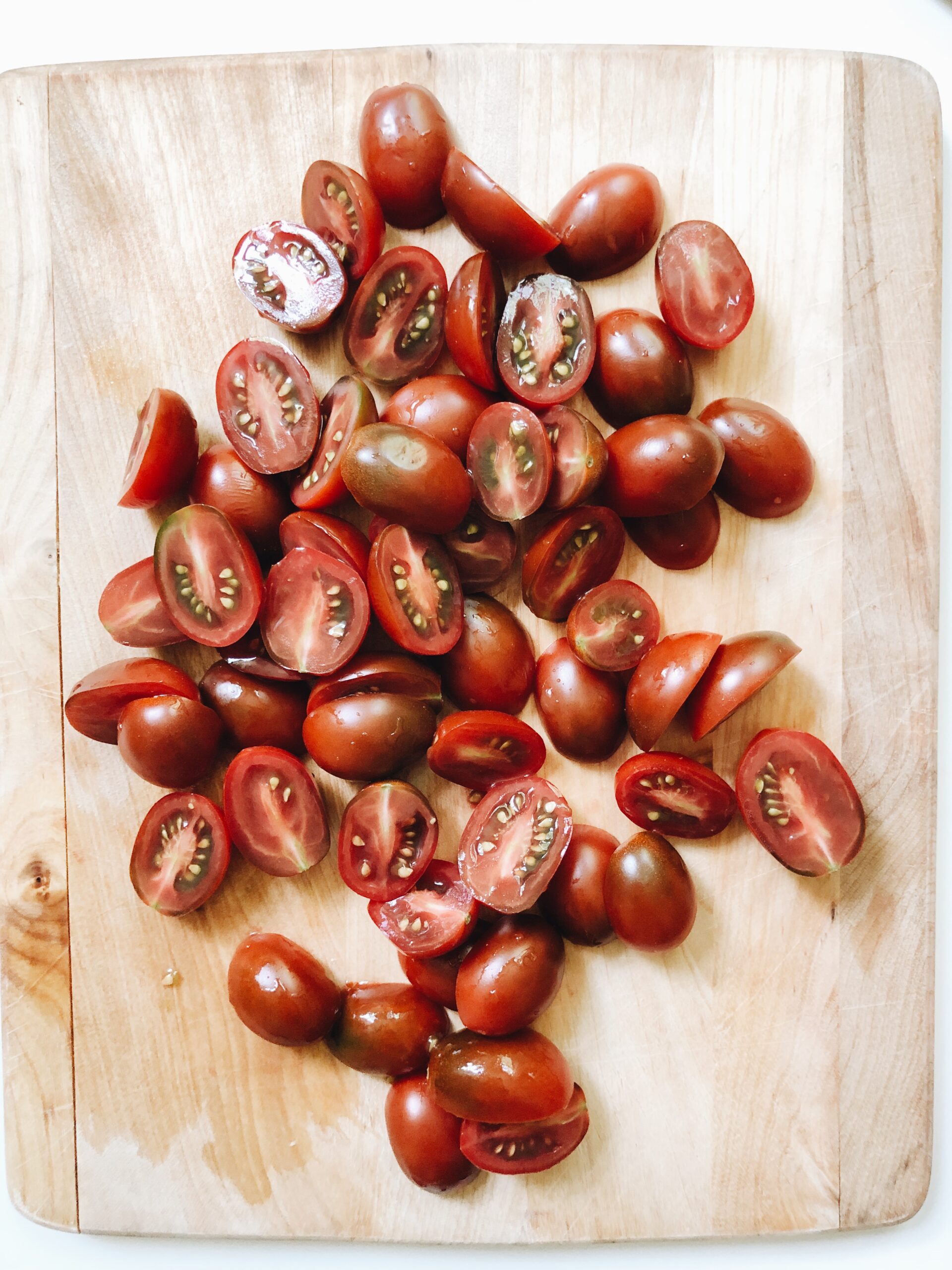 Slice your 'maters. Just in half, it's totally fine.
These are actually some variety I found at the store that's a little darker than traditional cherry toms. But I like the 'tude of them! I can't remember the name, though. I'm still a good person.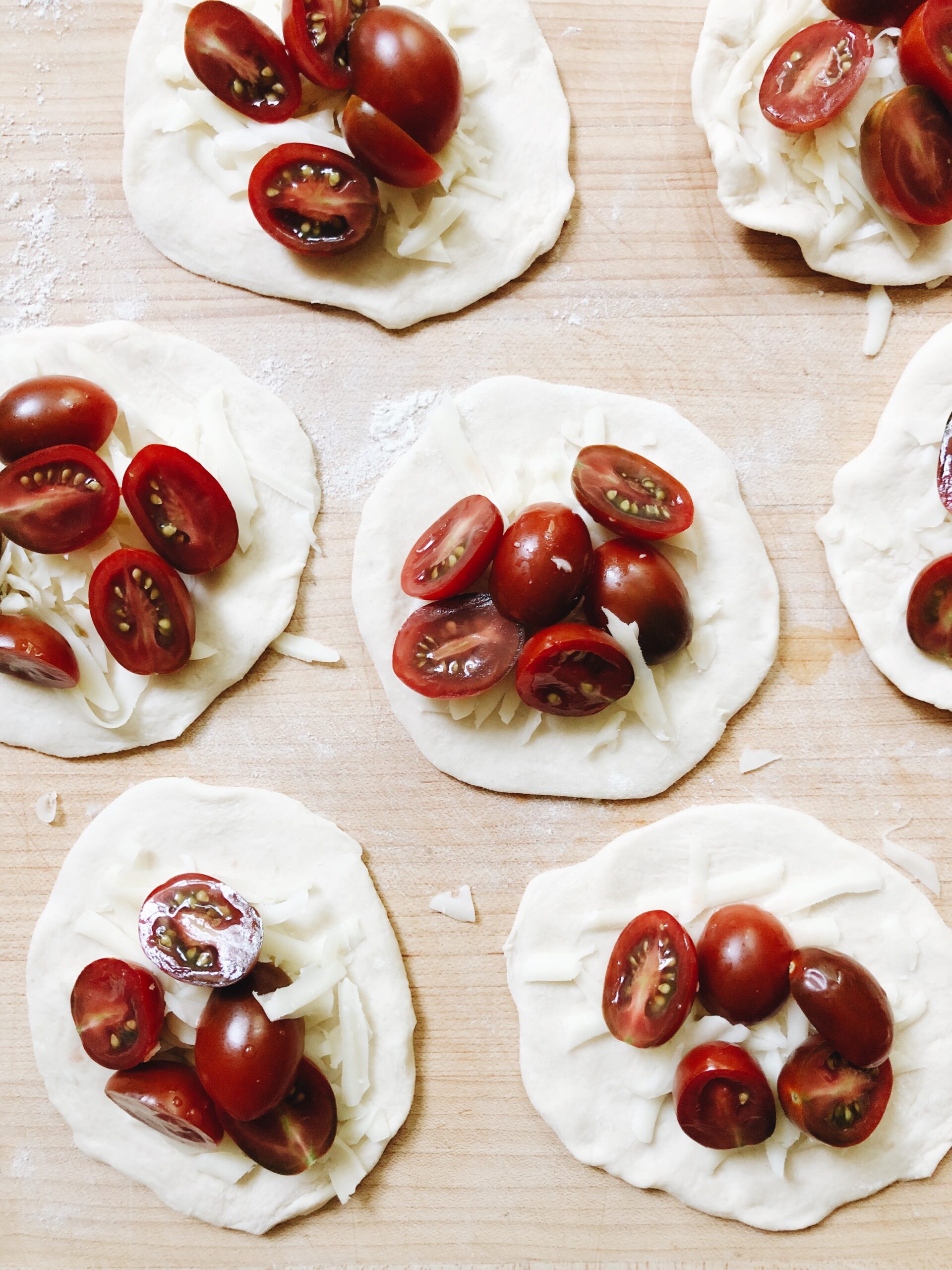 Then what you'll do is roll out your biscuits until they look like tiny pizzas. Like, four inches in diameter. Nothing too aggressive. Then sprinkle a couple of Tbs. of the grated mozz, and five-ish half tomatoes on top. Are you feeling this so far?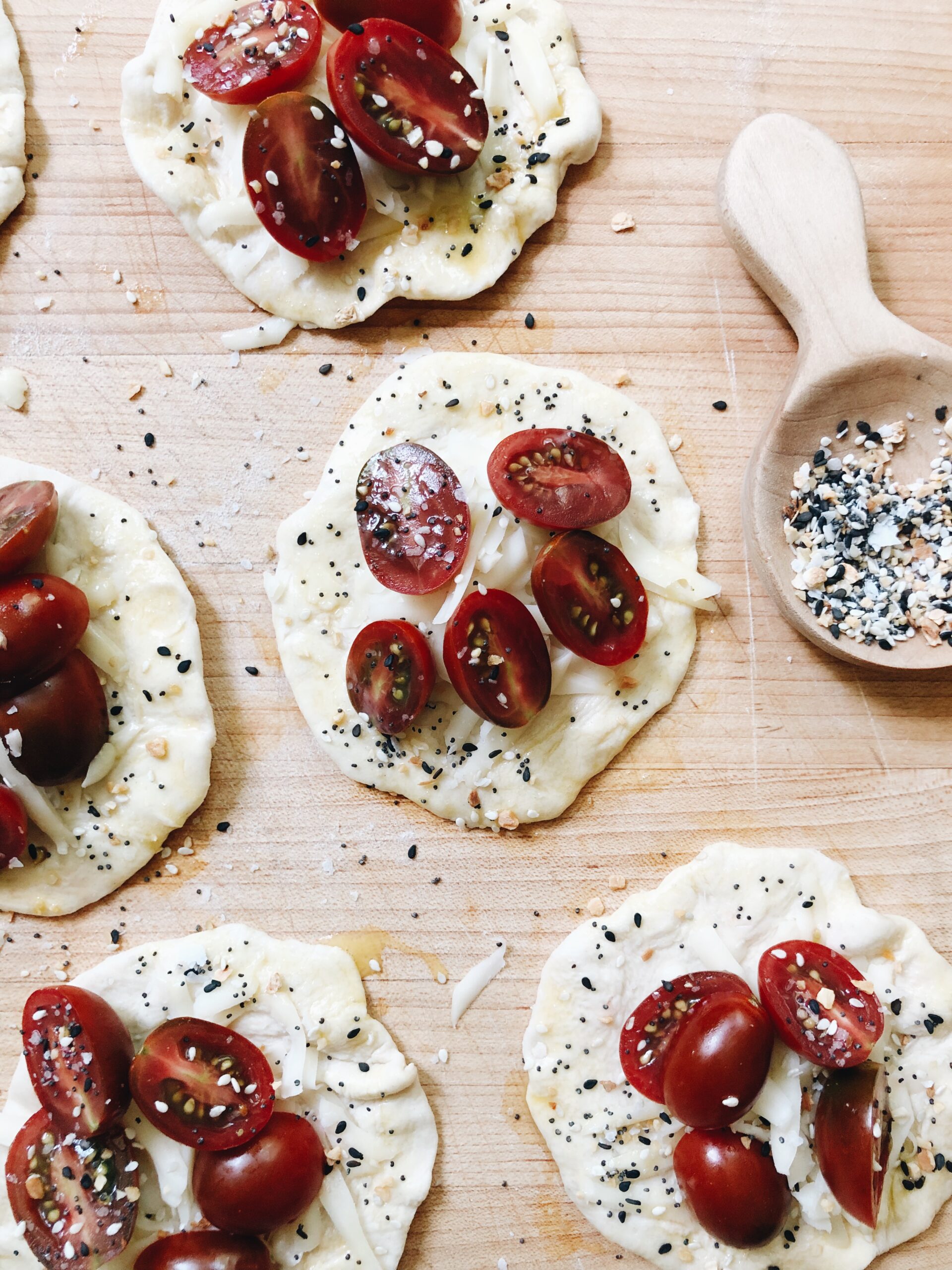 Theeeen take that egg and lightly beat it. Brush it around the edges of the biscuits, and sprinkle the ERRTHANG Bagel seasoning on top. I know how irritating it is to read ERRTHANG thrice now, and I'm working on it. I am. I think.
Violently throw these into the oven for a few minutes, aaaaaaand –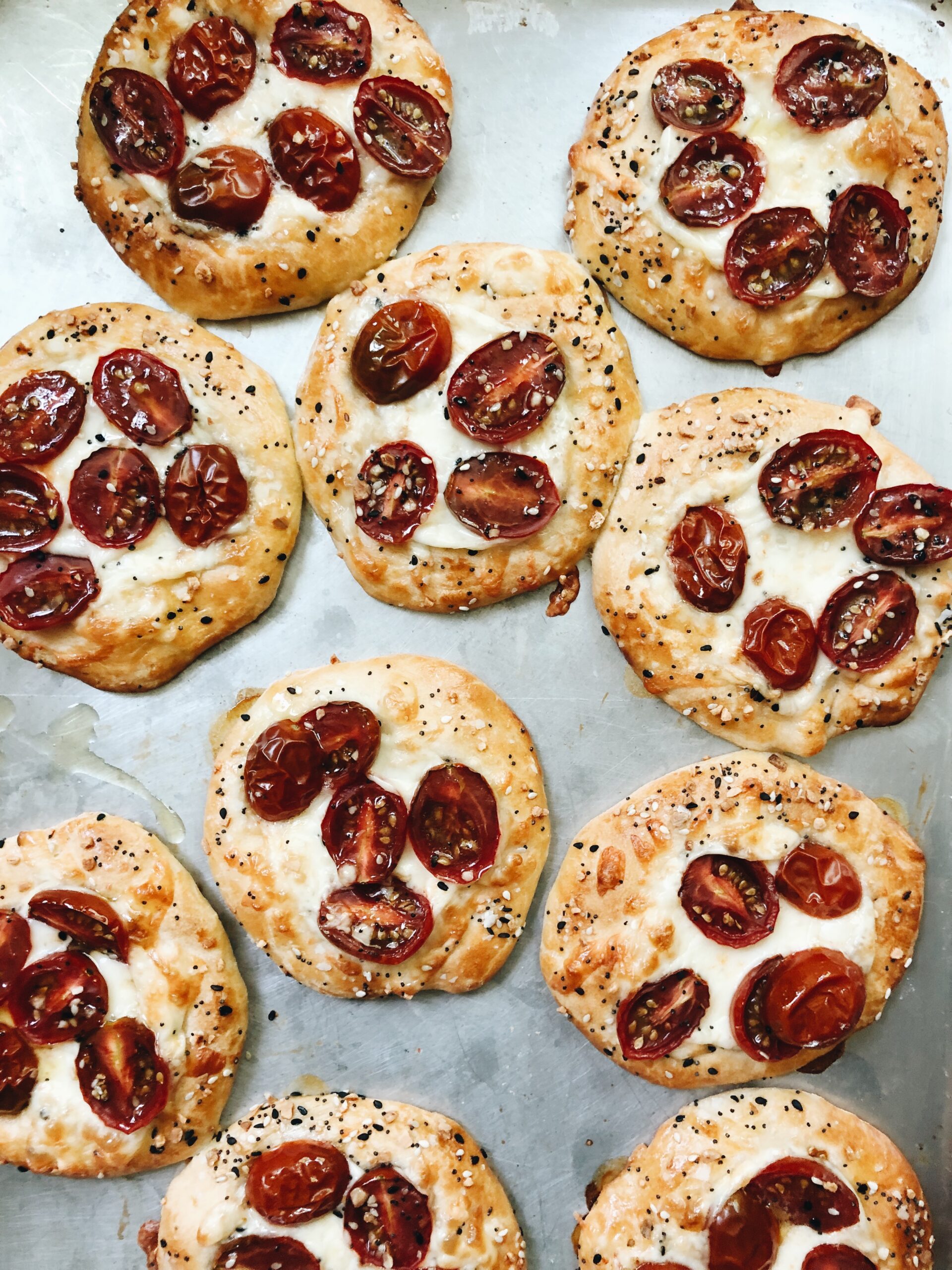 Cheesy tarts! We'll call them tarts. But look at them! Guess how many Nat ate within a five minute time span.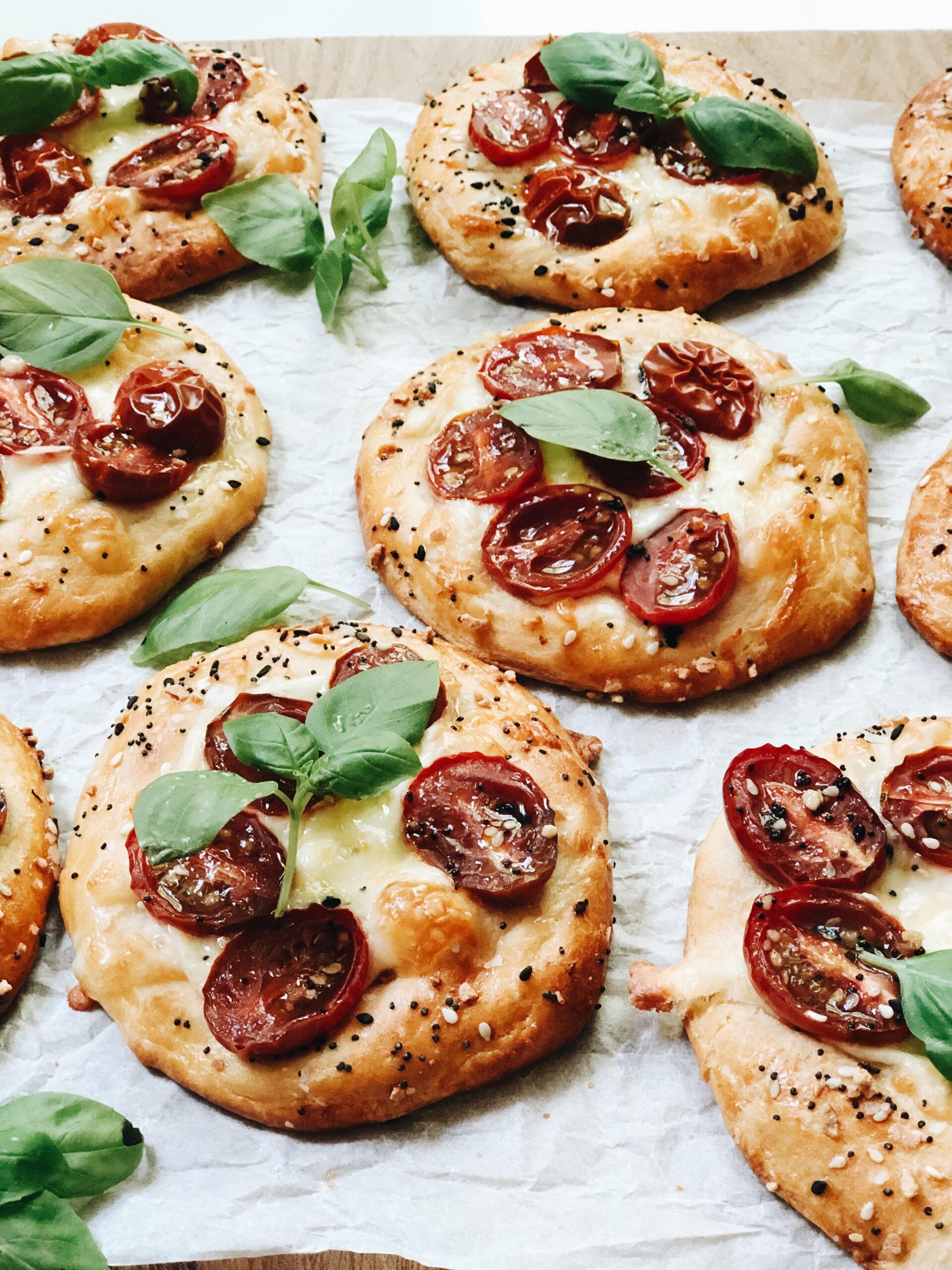 And then you'll garnish with basil. Simple as that.
I know it's technically not FRESH mozzarella, which would make it TRUE caprese, but we're coming out of a pandemic so I'm bending the rules.
And remember the VER-SI-TAHL thing I mentioned? You could change out the cheese, swap in some corn, garnish with dill or parsley. It all works!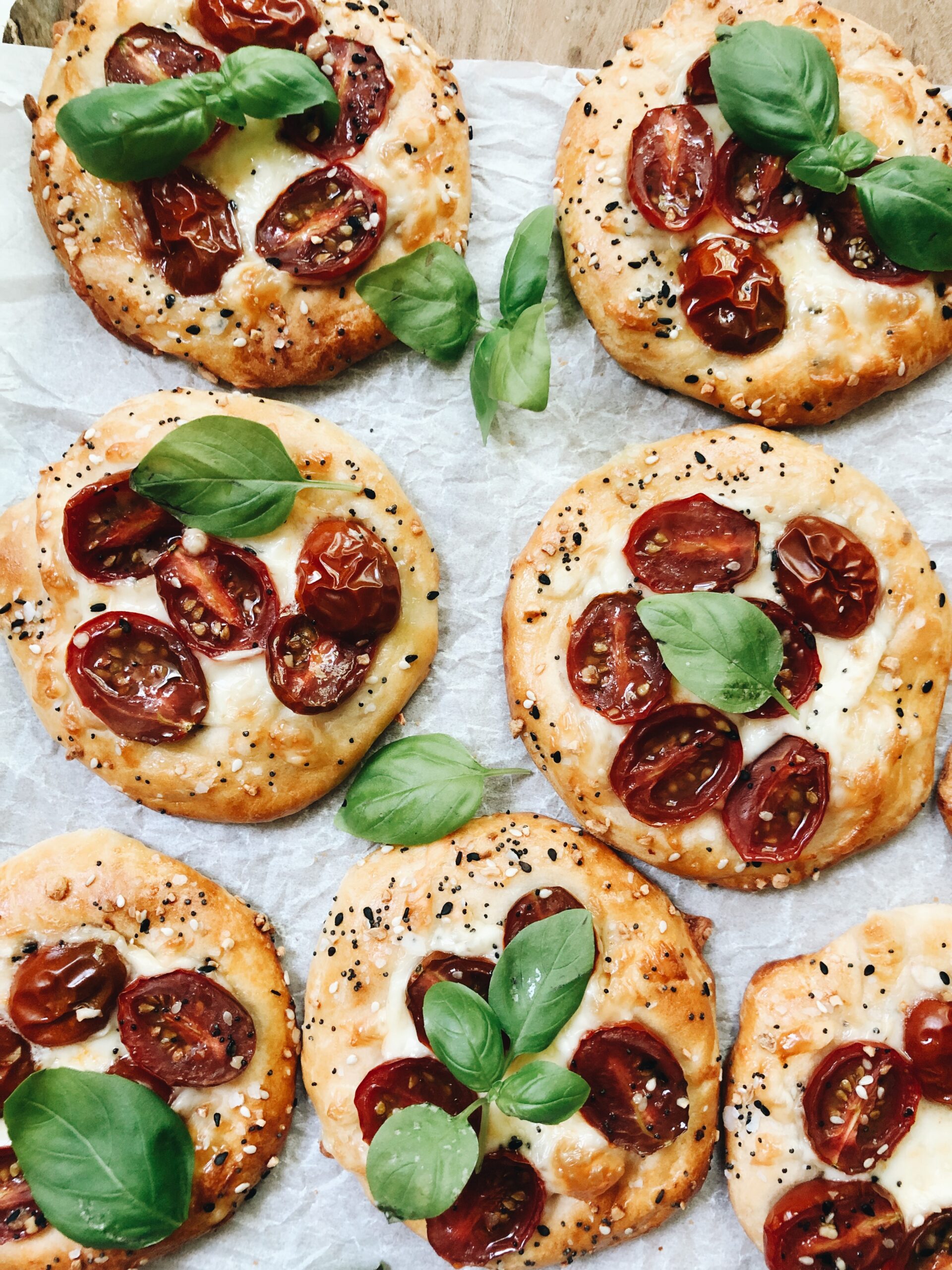 Looks like I have a few more photos left, so let's see, what can we talk about?
How long this took? Well, ten-ish to prepare it, ten to bake it. So under thirty.
And I dig the biscuit flavor because it's a little different, but you could definitely use little rounds of pizza dough. Or even tiny street-style tortillas! They just won't puff up. Which I feel like is part of the fun.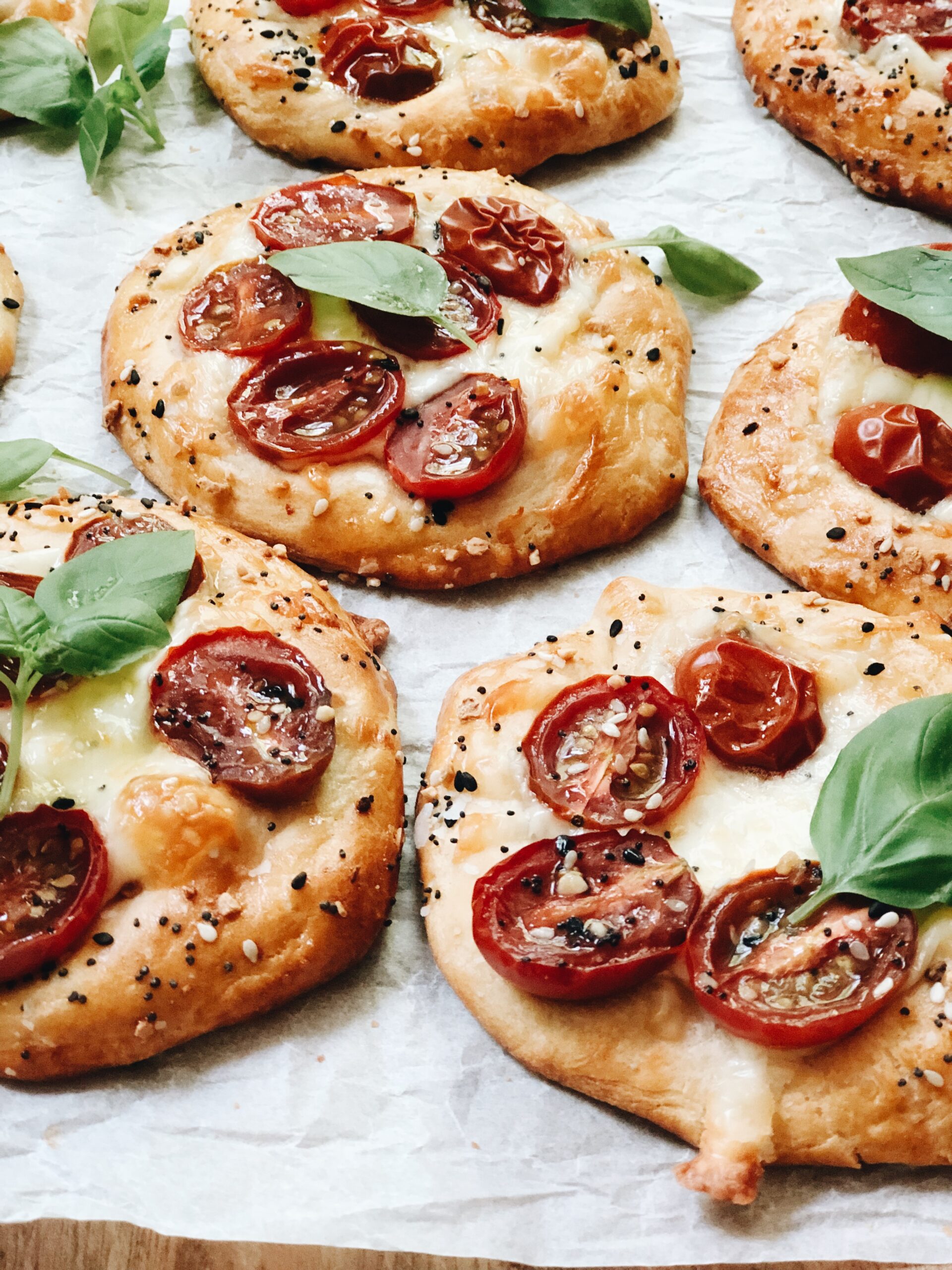 These make a fantastic snack or appetizer for any summer get togethah.
And yeah, add some scrambled eggs to brunch them up!
Just get on them soon before I hunt you down.
Just kidding, I'm chill.
…maybe.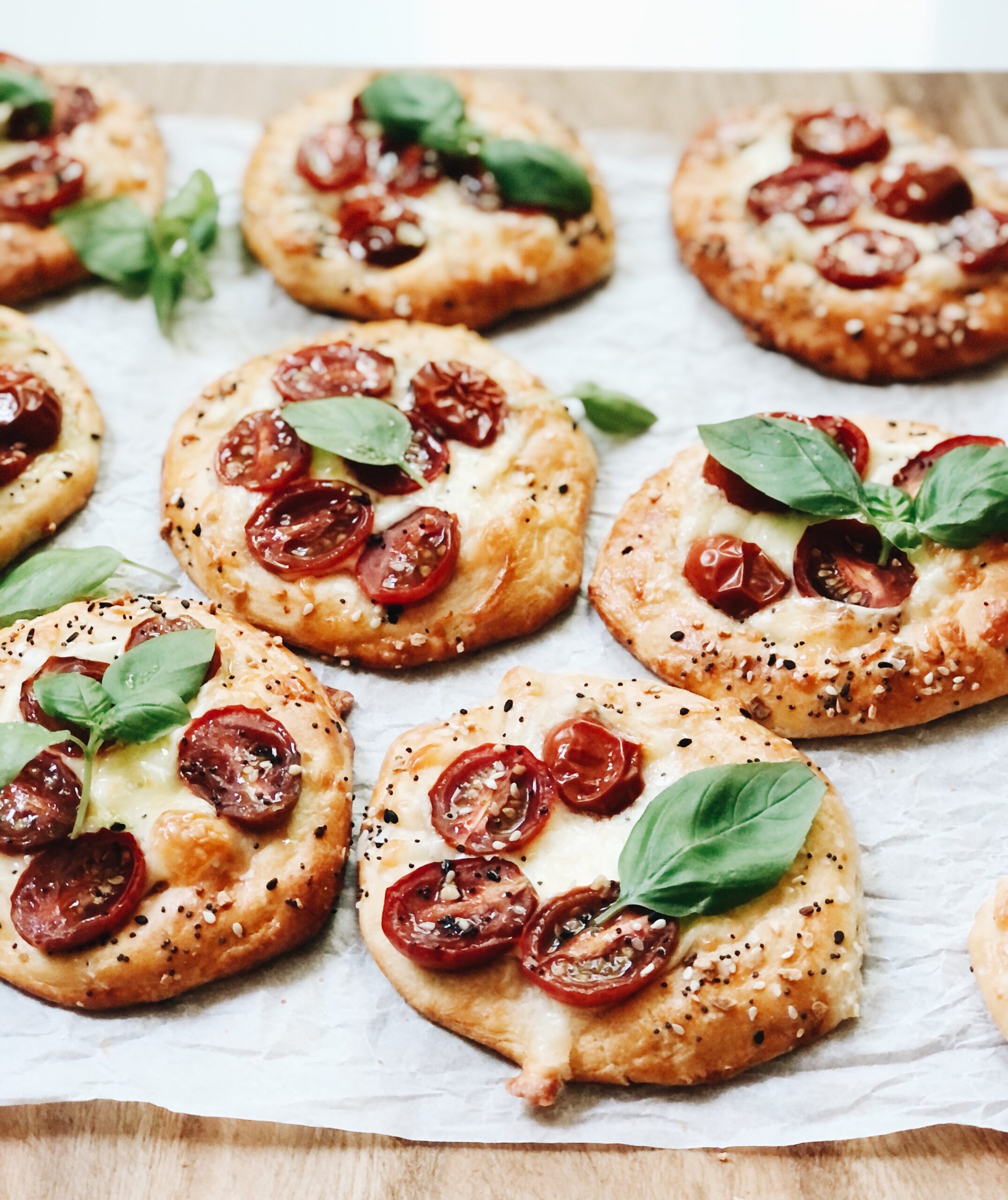 Get in those!
Ingredients
1 (12 oz) can buttermilk biscuits (ten biscuits total)
1 pint grape tomatoes, halved
4 oz grated mozzarella cheese
1 Tbs. everything bagel seasoning
1 egg, lightly beaten
Fresh basil for garnish
Instructions
Preheat your oven to 400.
Roll out each biscuit until it's about four inches apart. Place a couple of Tbs. cheese in the center of each one, and top with five tomato halves. Brush the edges of the biscuit dough with the egg wash, and lightly sprinkle the everything bagel seasoning over each tart.
Place them all on a baking sheet, and bake for ten to fifteen minutes, or until the biscuits are golden brown and slightly puffed.
Garnish with fresh basil leaves and serve immediately!
Makes ten biscuits.
7.8.1.2
510
https://bevcooks.com/2021/06/caprese-biscuit-tarts/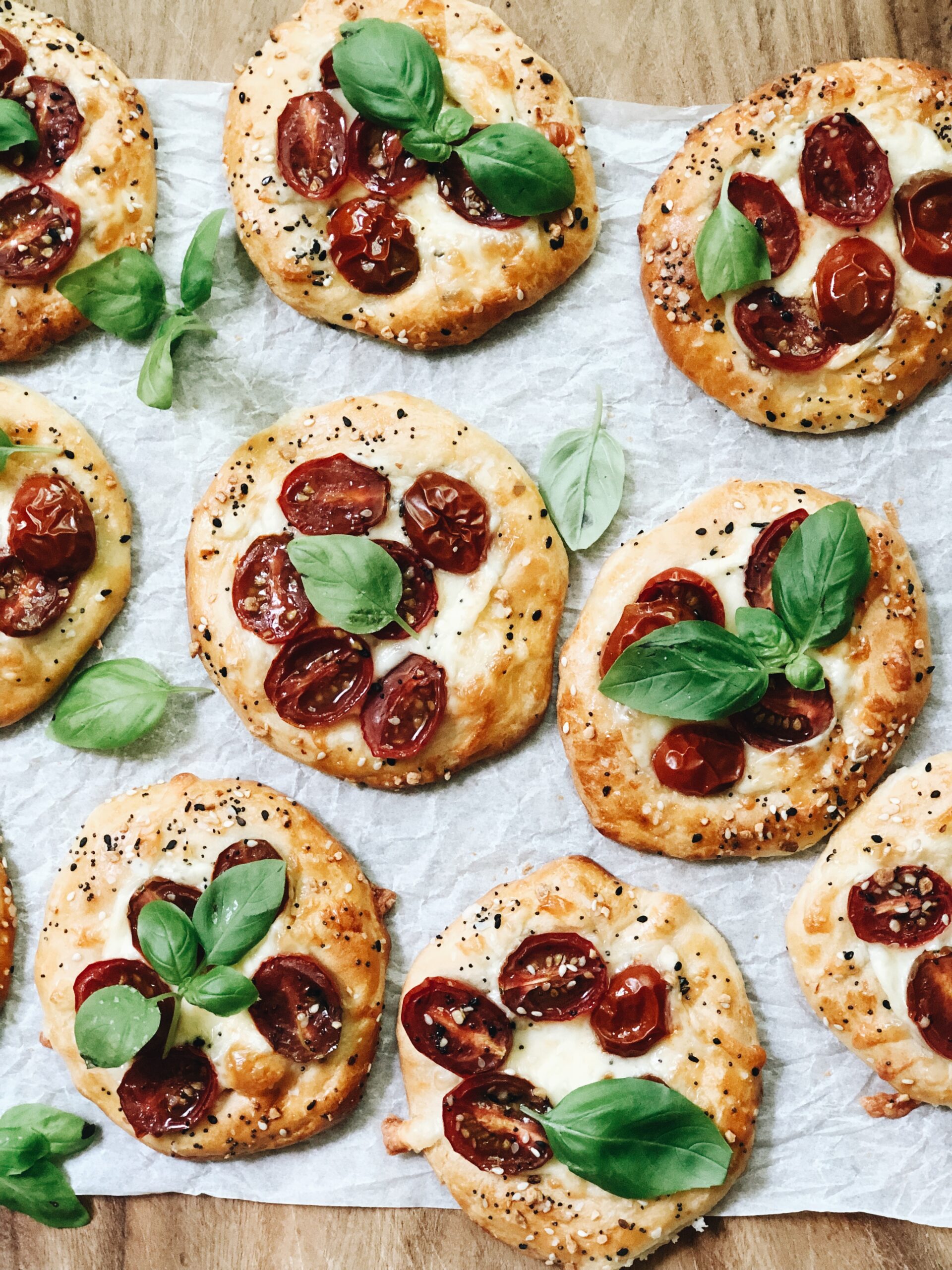 Save me a couple or all of them.