I mean, you can see where this is going, right?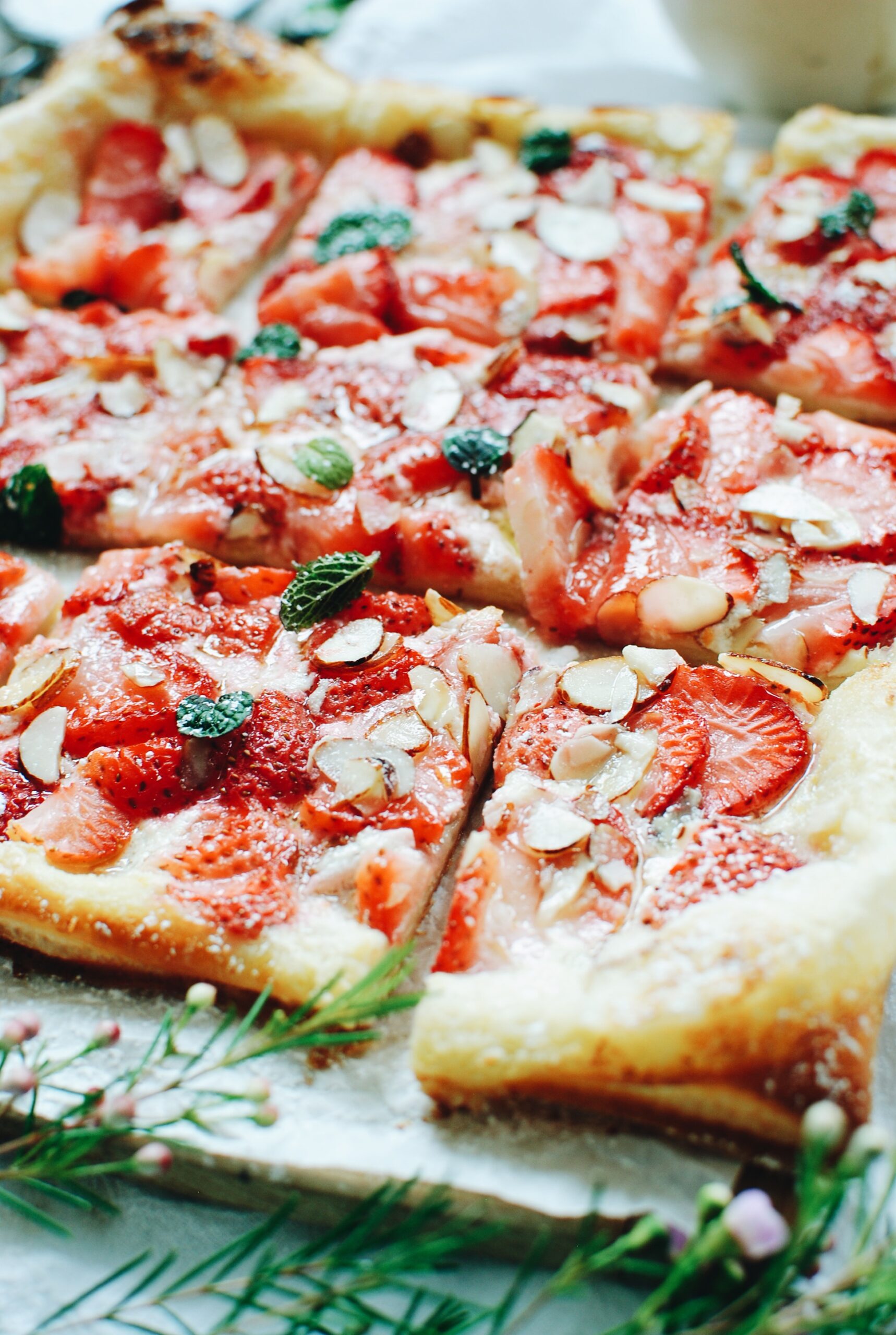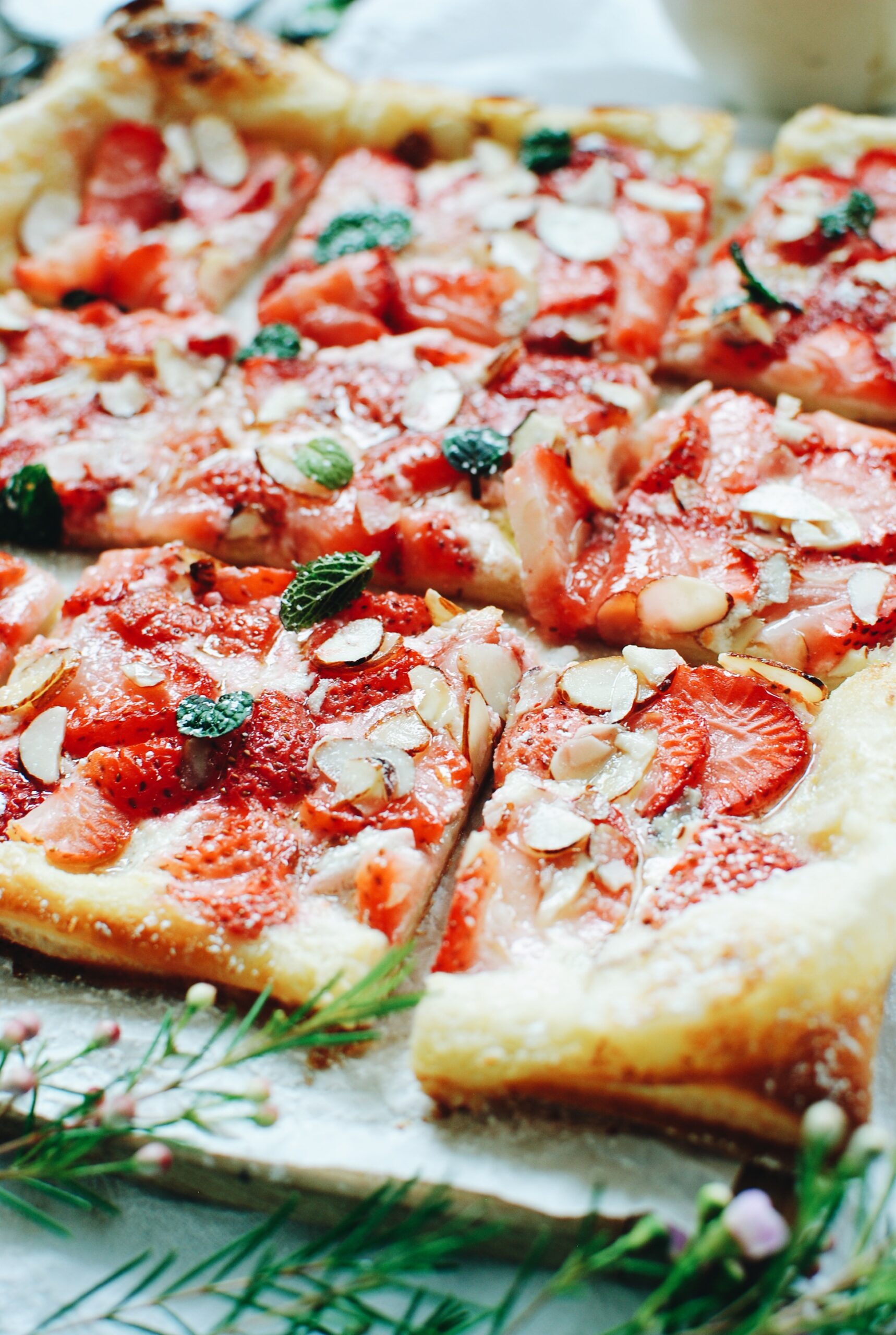 But see, it's not just a tart for this weekend. (but make it this weekend) It's really an anytime tart! Tarte. Tart. Toot. I think they all work.
First of all, what's the temp going to be where you are on Sunday?
Here?
ONE.
ONE DEGREE.
ONE DEGREE ABOVE ZERO.
Also known as nope. In pre-pandemic times, we'd normally pile into the car with the kiddos, head to the plant store to pick up a tinyfamilylovecactus, then to one of our fave chocolate stores, and let the kids pick out a few chocolates each while Mommy orders rosé and spiced almonds at their bar. Ahhh such lovely times.
(Let's just try to move past me calling myself Mommy on the internet.)
This year, I'm not moving from in front of the fireplace. Not doing it.
What were we talking about?
Oh, TART.
Look how easy this is. You'll fall apart. Over the tart. (you know I like a good rhyme.)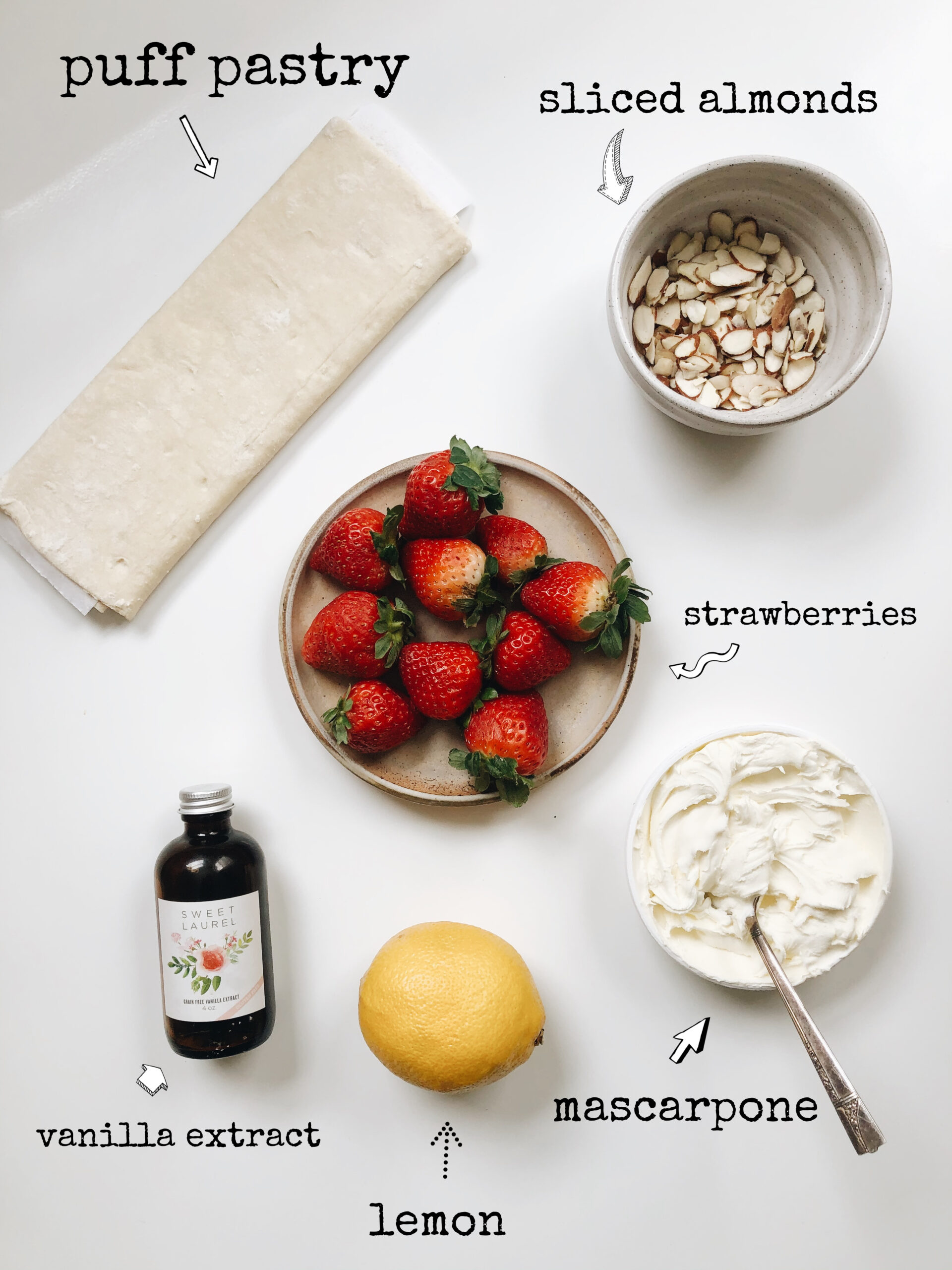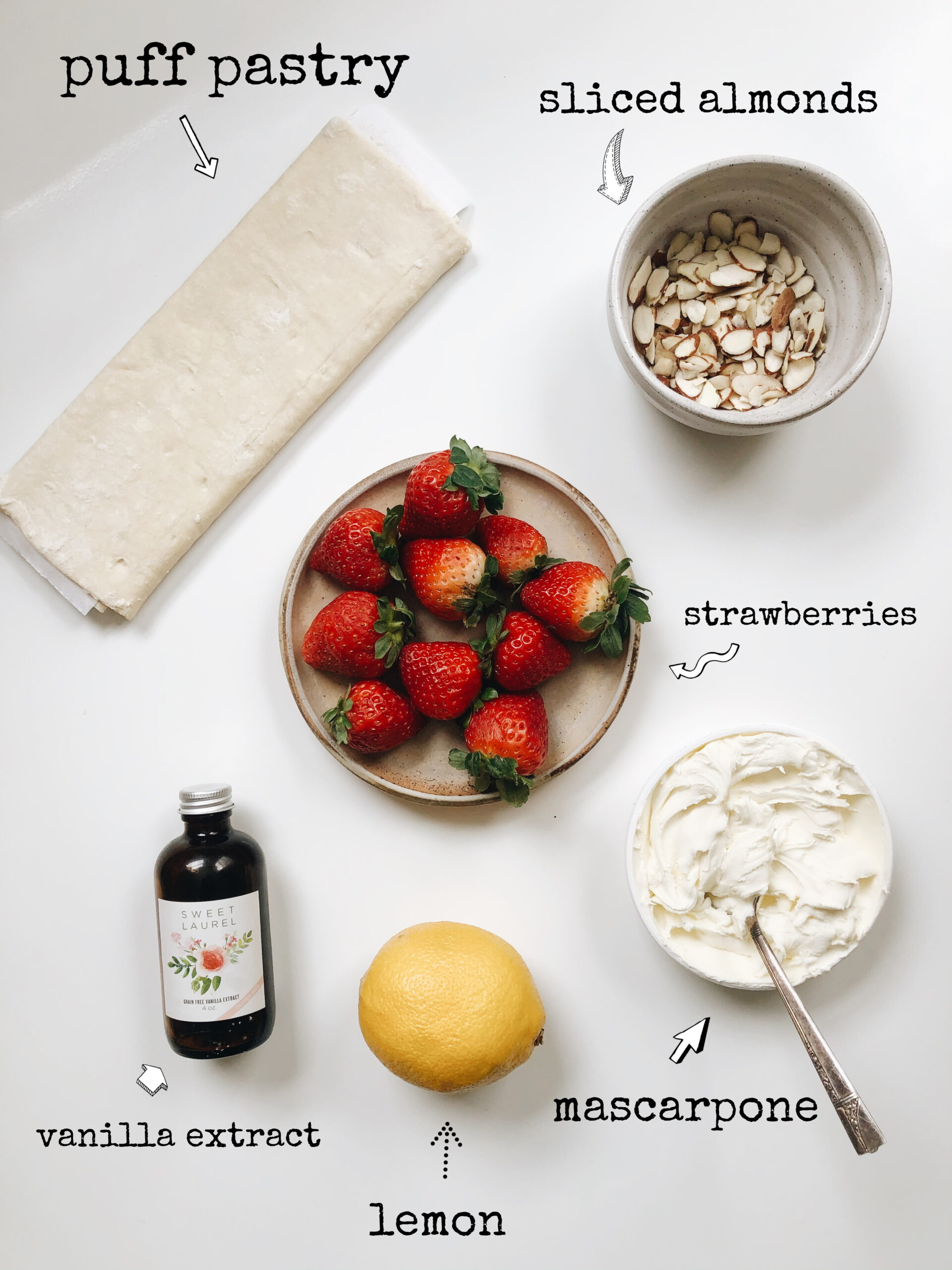 That's it.
A few things, before we dive in. The mascarpone cheese, we'll use a little over half of that 8 oz container. Nothing is super specific, you'll just eyeball and call it when your soul fairies feel it.
Also, I used a few more strawberries than on that plate. Get a one pound container, and slice until they fit your tart. Again, leave this up to your soul fairies to decide what's right in this world.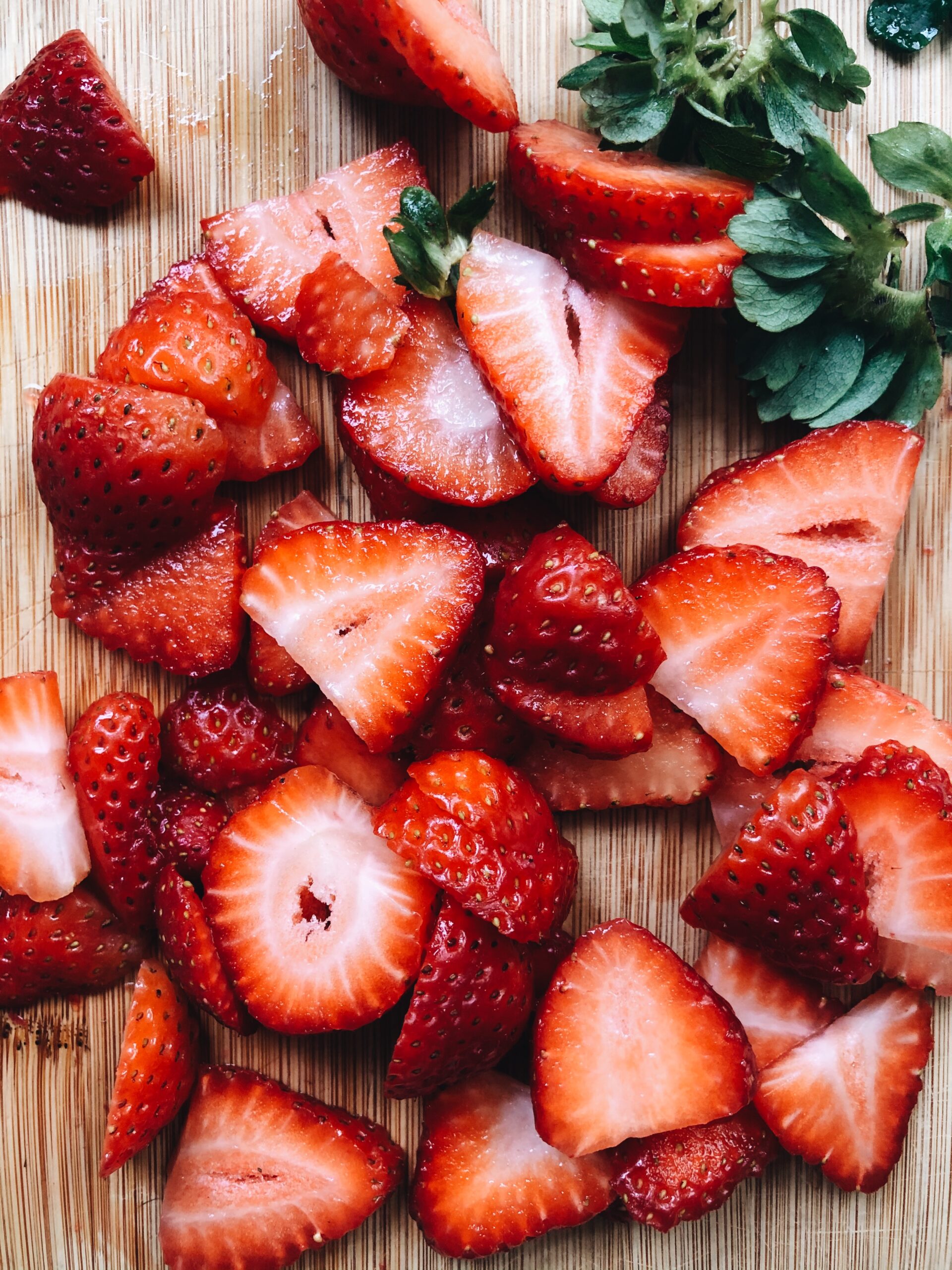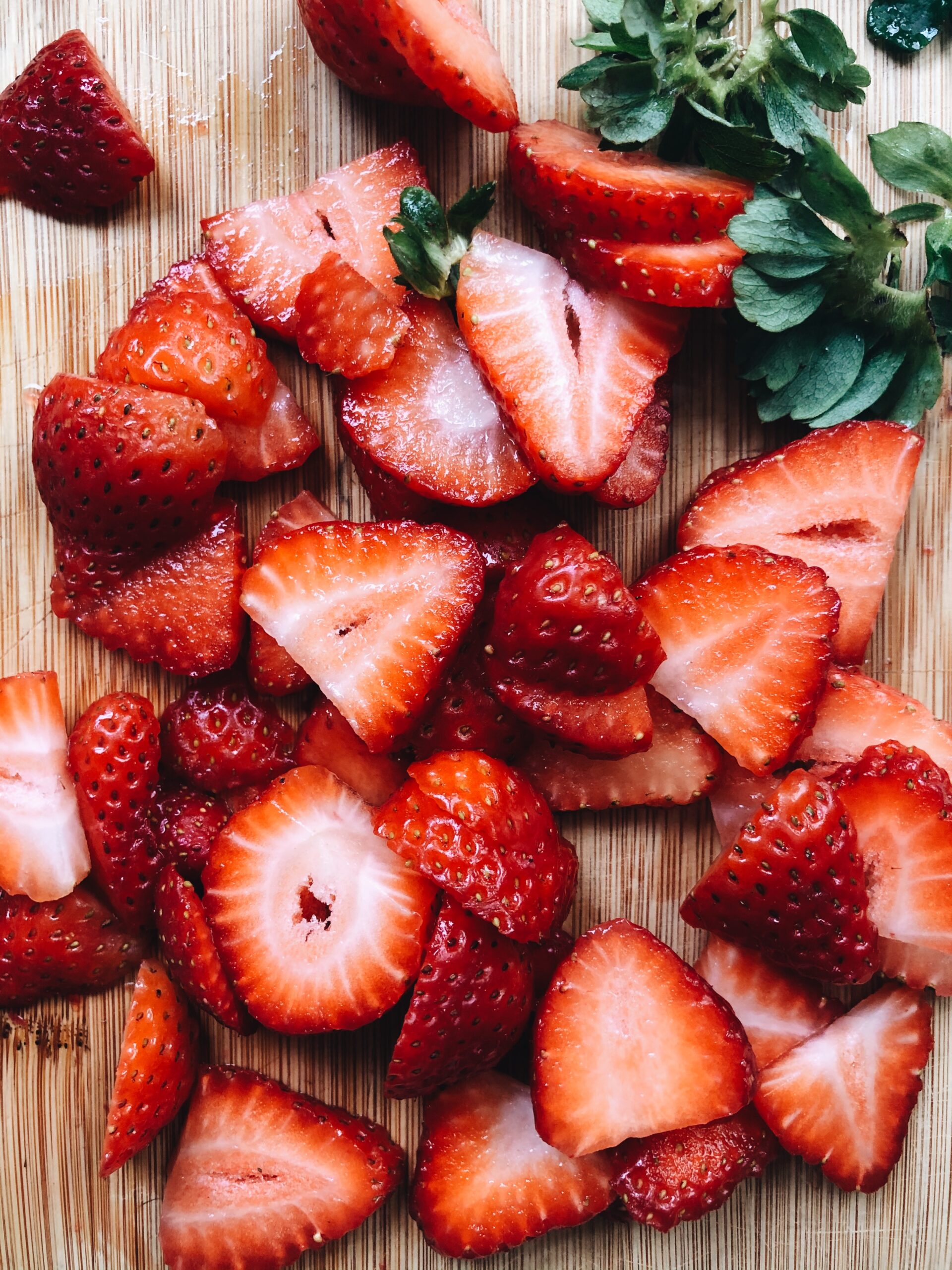 Slice 'em all willy nilly. Nothing has to be perfect. This is a rustic life event and we're just fine.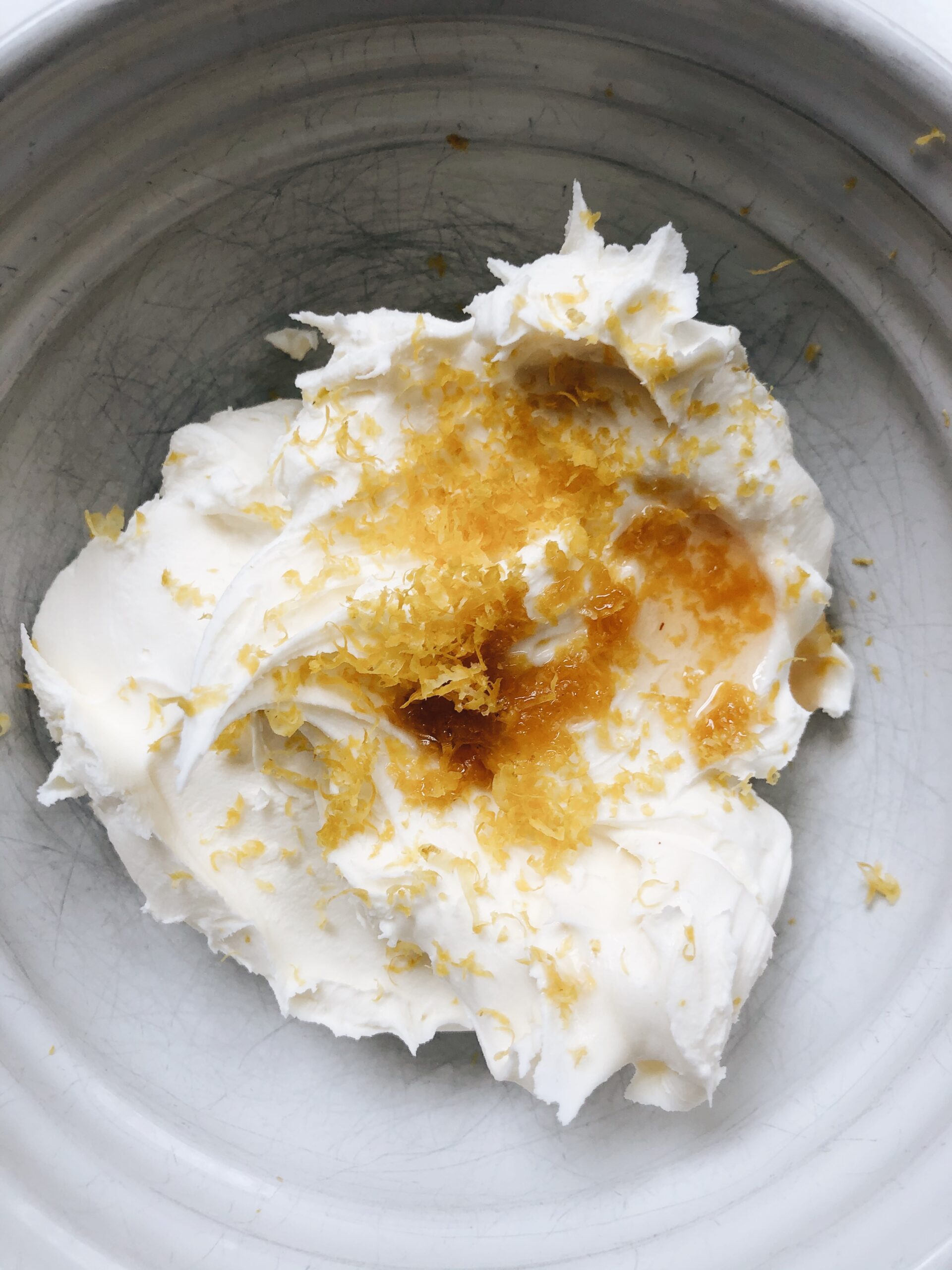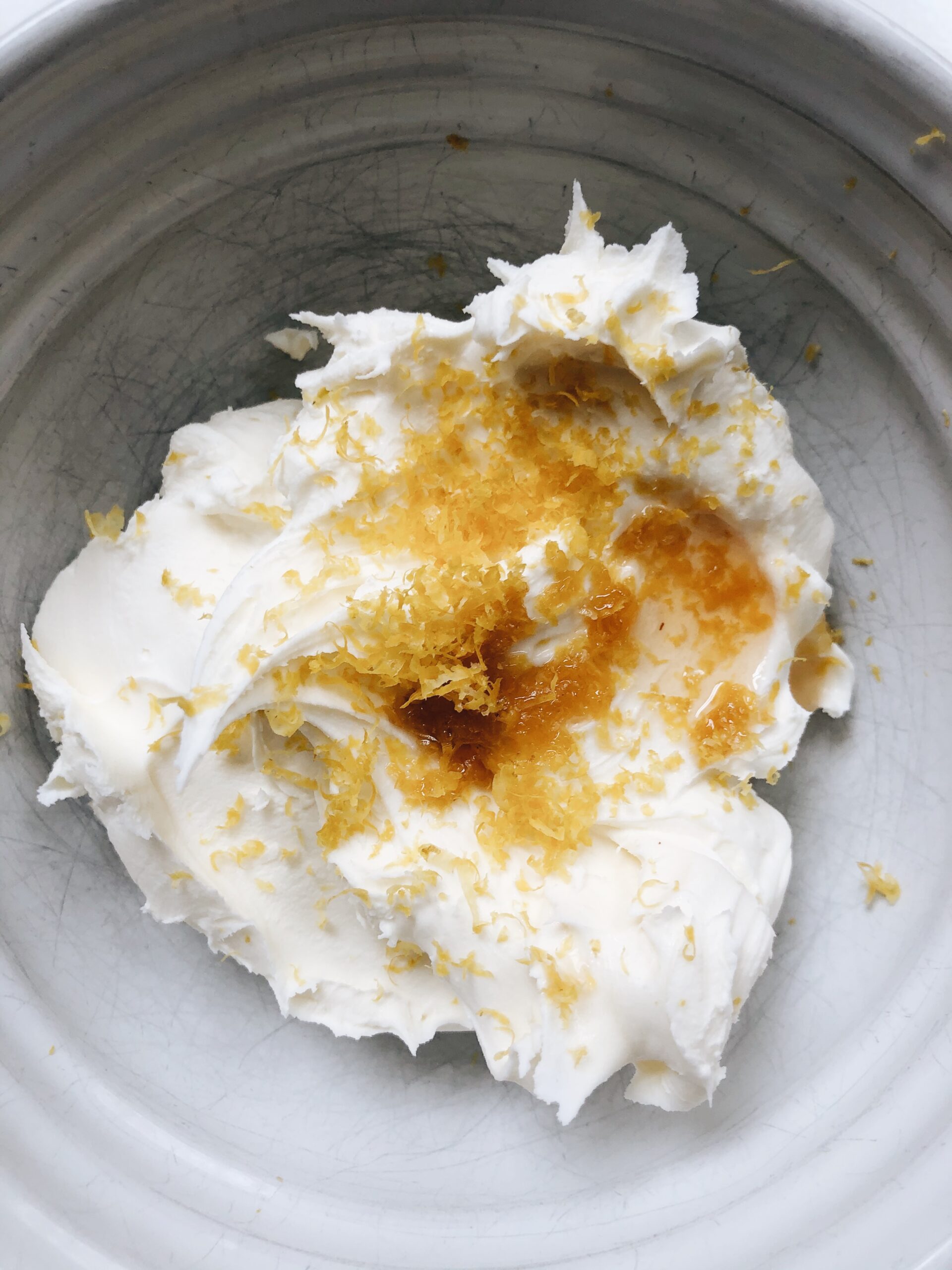 To the mascarpone (which is sublime on its own, but let's amp it up!), add a tsp of lemon zest and two tsp vanilla. Vanilla extract.
When I was little I used to call it abstract. Vanilla abstract. We're starting a band called Vanilla Abstract.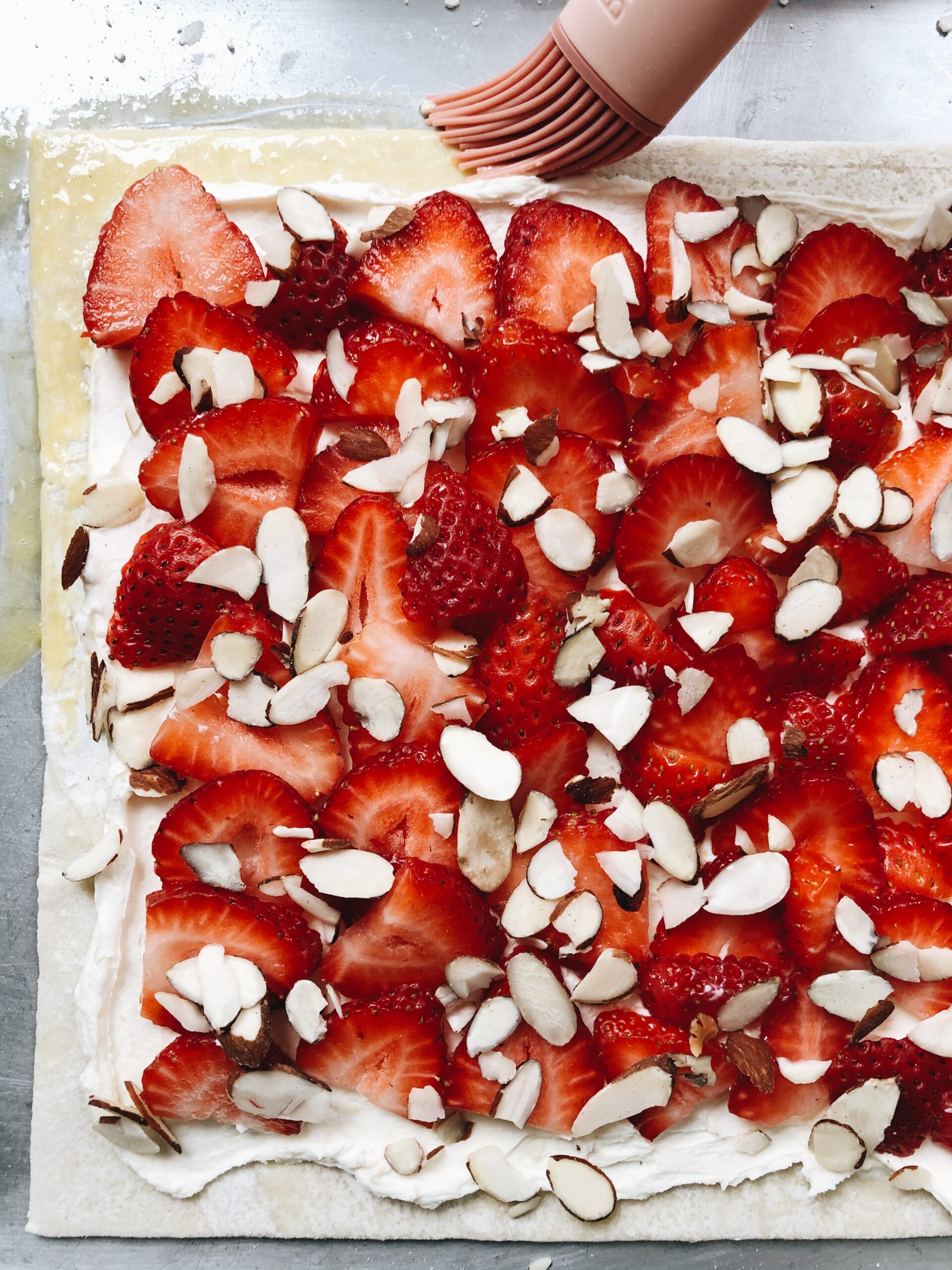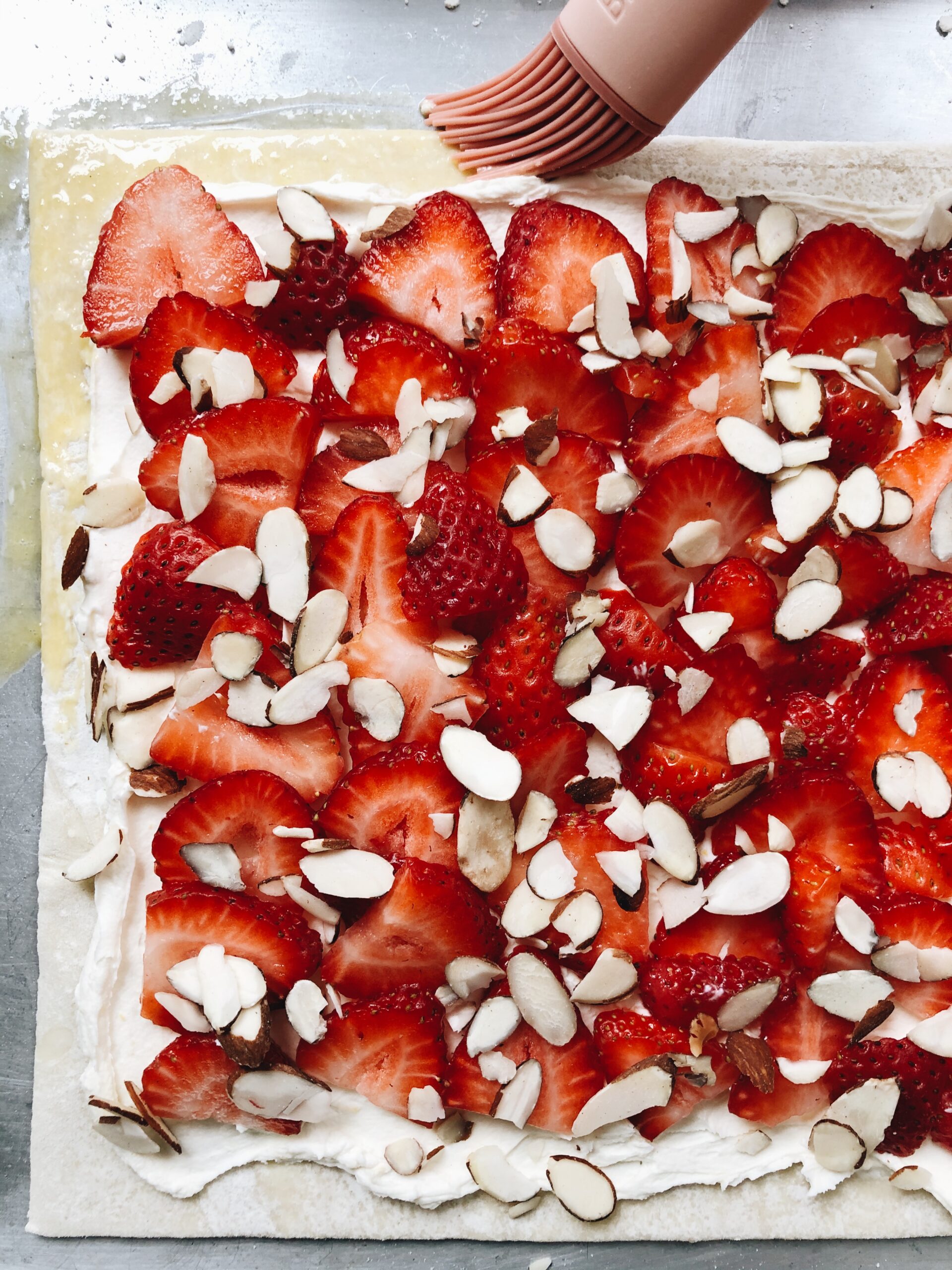 We'll spread our lemony Italian cheese over the (thawed) puff pastry, and layer the strawberries on top. I like how some are slices, and some are the outsides with the seeds. Have some seeds facing up, for aesthetic. And they can go all different directions, for rustic. But if you're at a crossroads between symmetry and wonk, do what's right for you.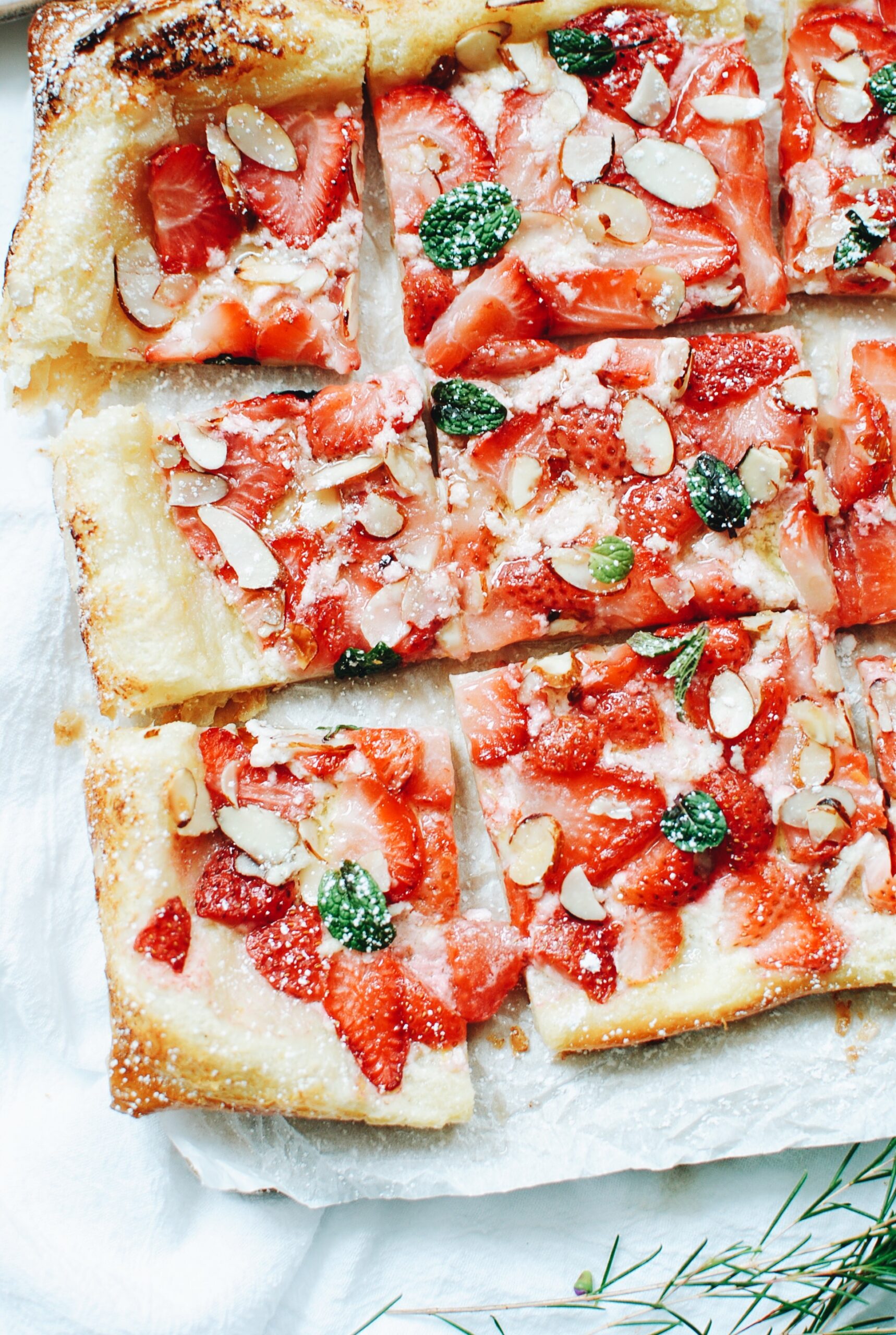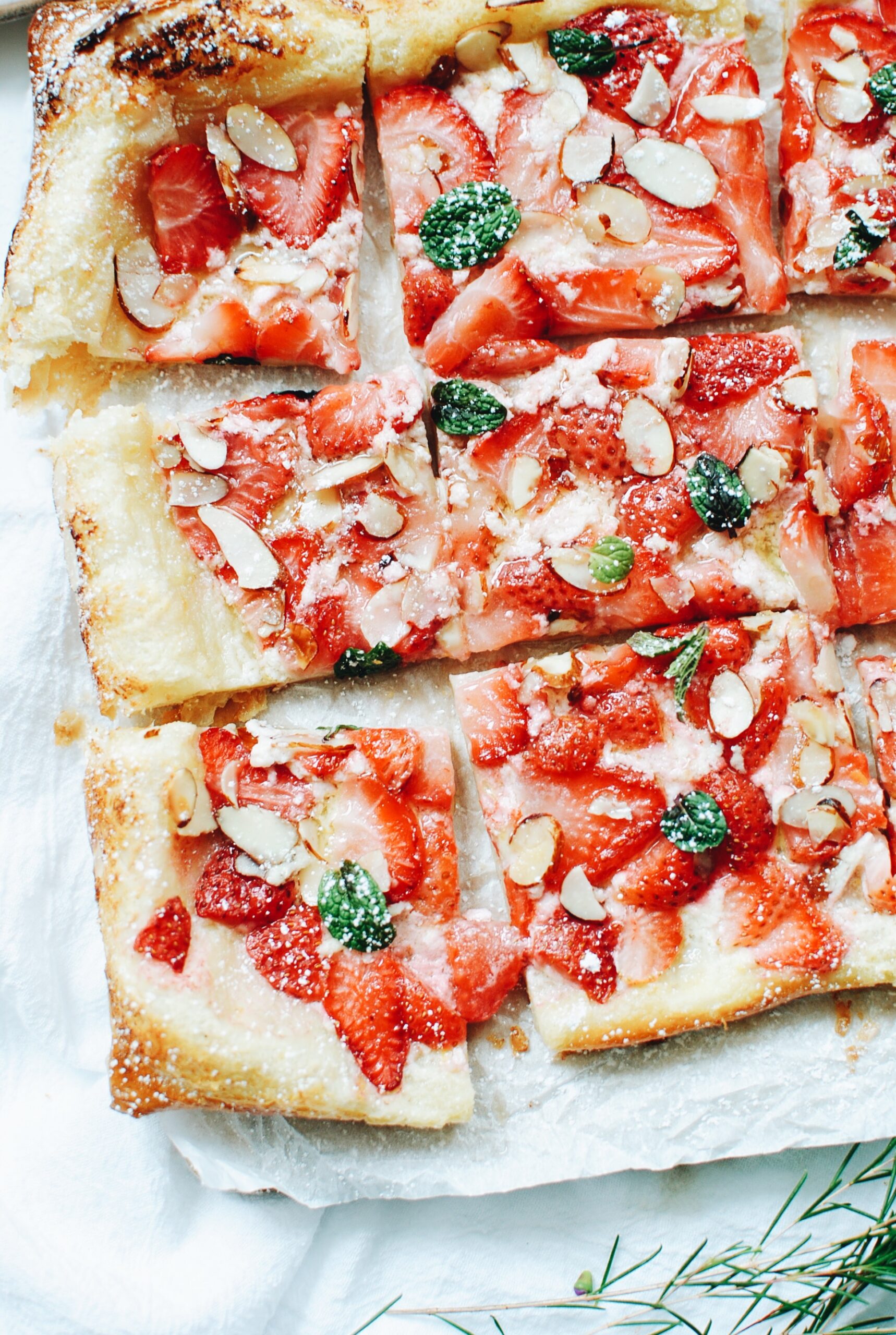 SO. PRETTY.
But let's talk about what might happen. It happened to me, but it's easily fixable, and I can't have you upset at me today. I already have to wash my hair, so.
See, we cooked it all together, which means the strawberries will release their juices, the mascarpone slightly bubbles, and the puff pastry . . . well, puffs. Which is all glorious happenings, but when I pulled my pastry out of the oven, it had puffed so violently on one side, that the strawberries had all slid to the other side. I thought they'd sunk into the pastry! Ha! But they hadn't. And I'd have gotten a photo, but it deflated so quickly, there was no time. So then I just scoot my strawberries back to their original positions and all was well.
But let it sit for about ten minutes to let it all set. At first you might think it looks too wet. Girl, give it ten. You'll be shocked.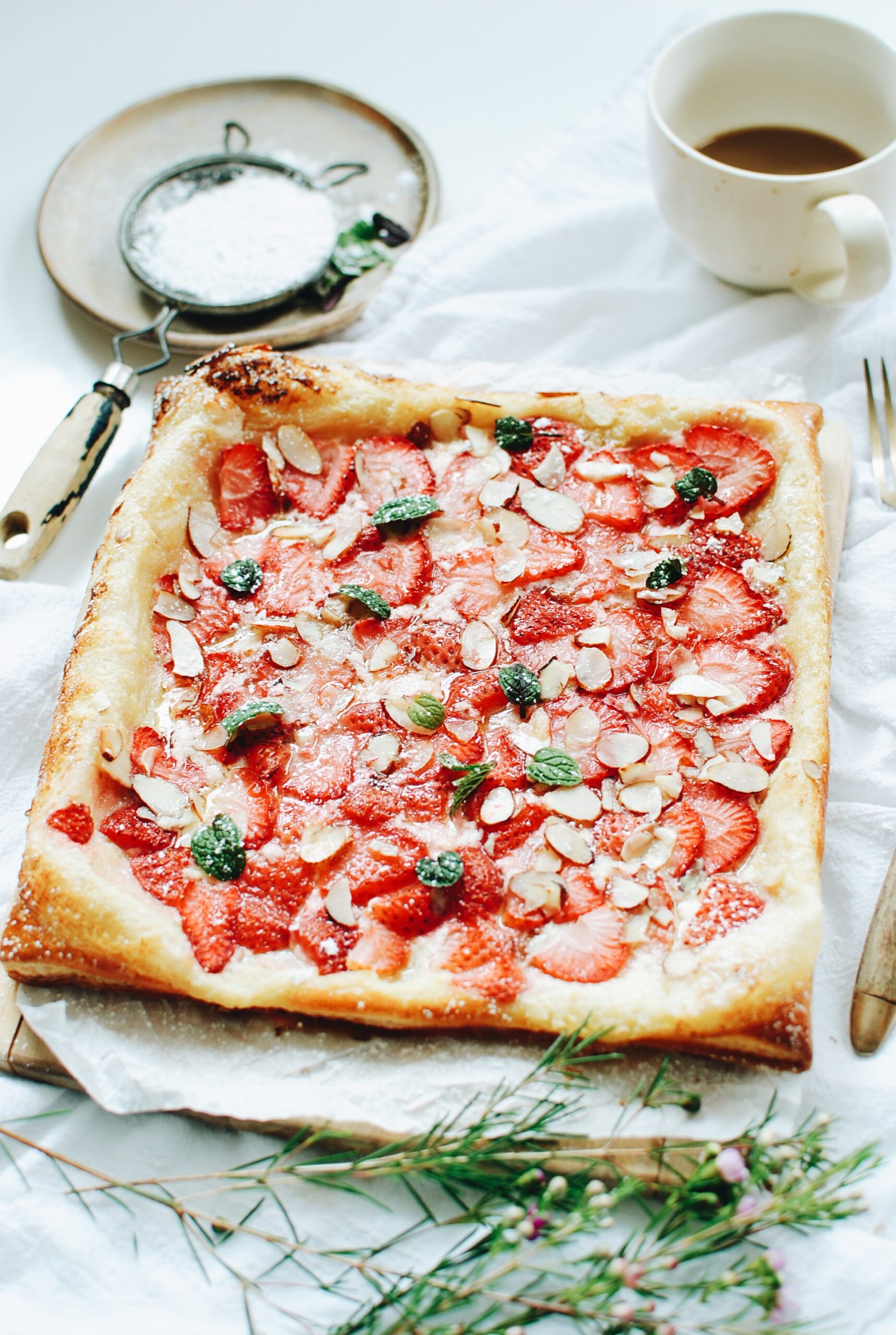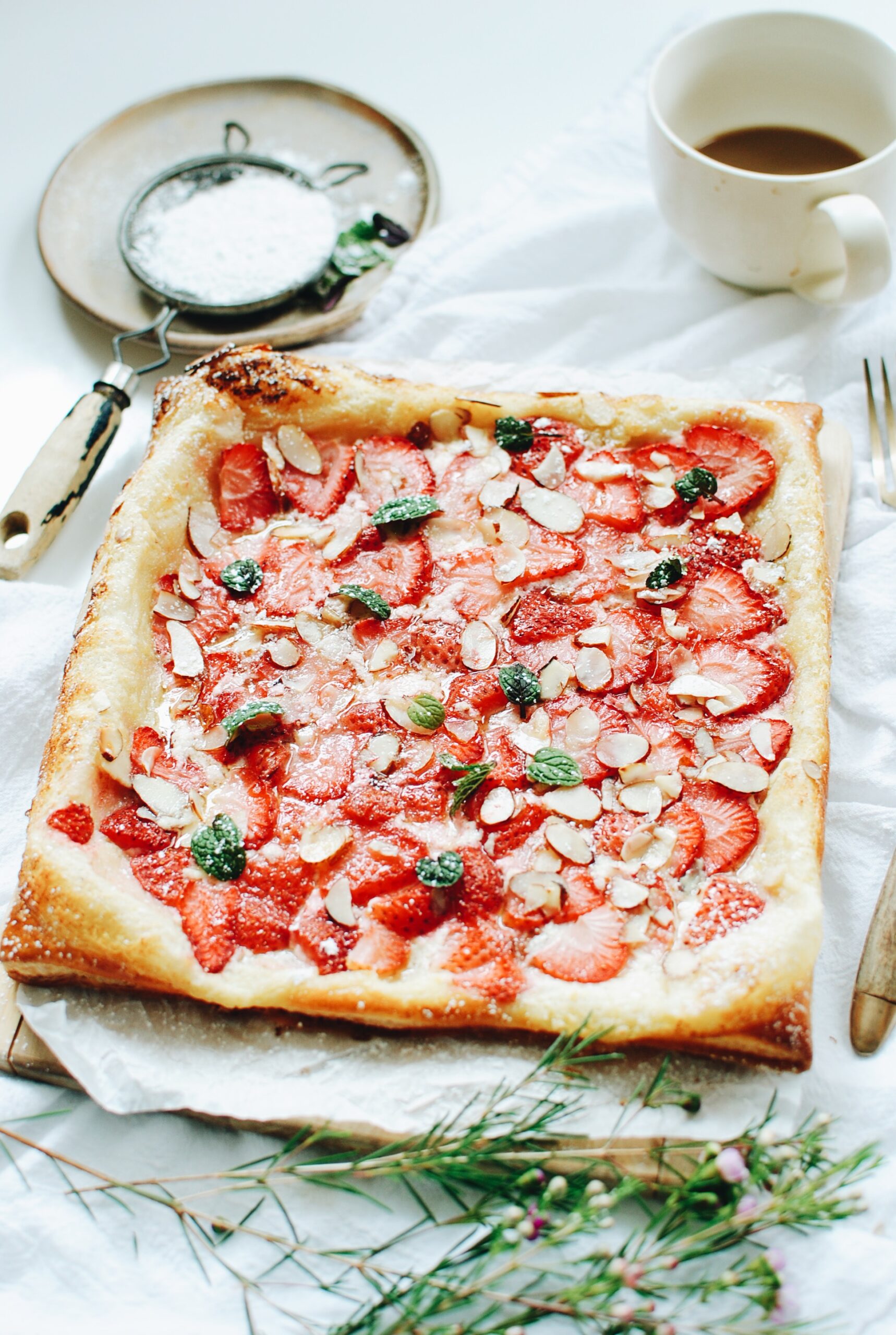 Powdered sugar is a must. Fresh baby mint leaves another must. Aaron thinks a tiny sprinkle of turbinado sugar over the strawberries would have been super nice and I was like ARE YOU A FOOD BLOGGER? I DON'T THINK SO, CHACHI.
. . . so maybe a sprinkle of turbinado sugar on top or whatever.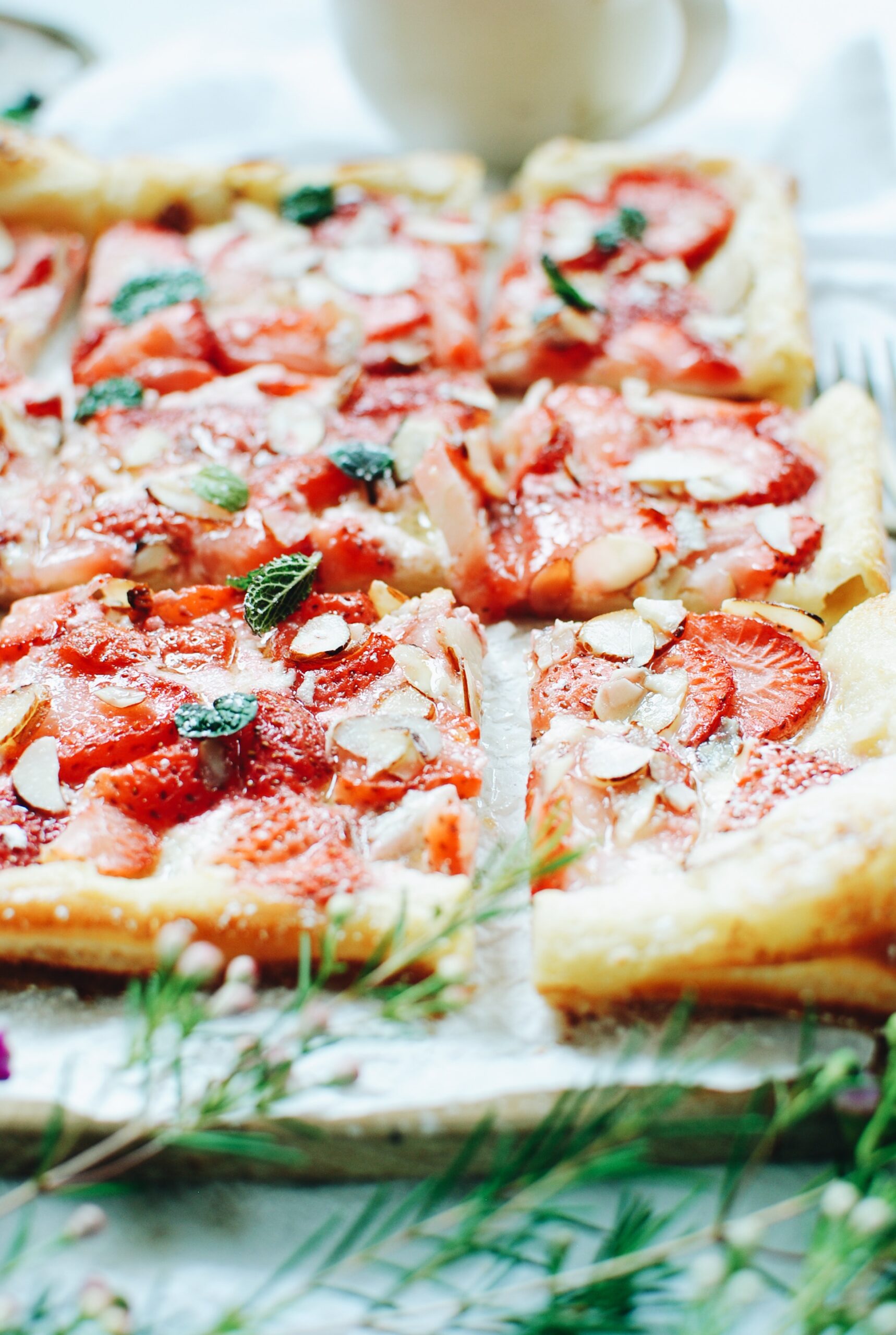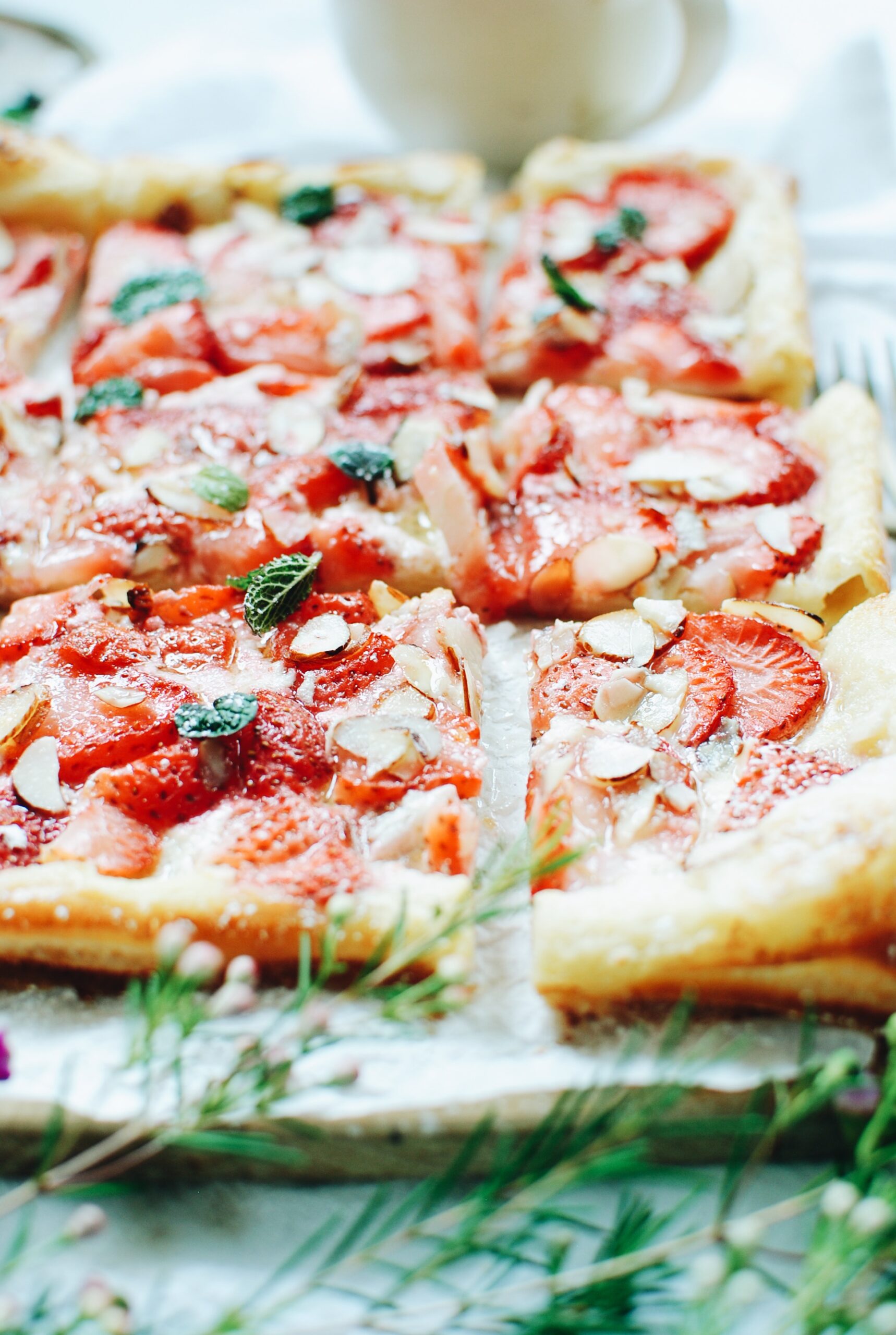 It's just divine. The flaky puff pastry with the bright berries and lemon-hinted creamy mascarpone and crunchy almonds. Please, it's ridiculous.
Delicate, but anytime.
Perfect for brunch, or a mid-day snack. (I gave it to the kids after school and it was gone before the plates met the table.)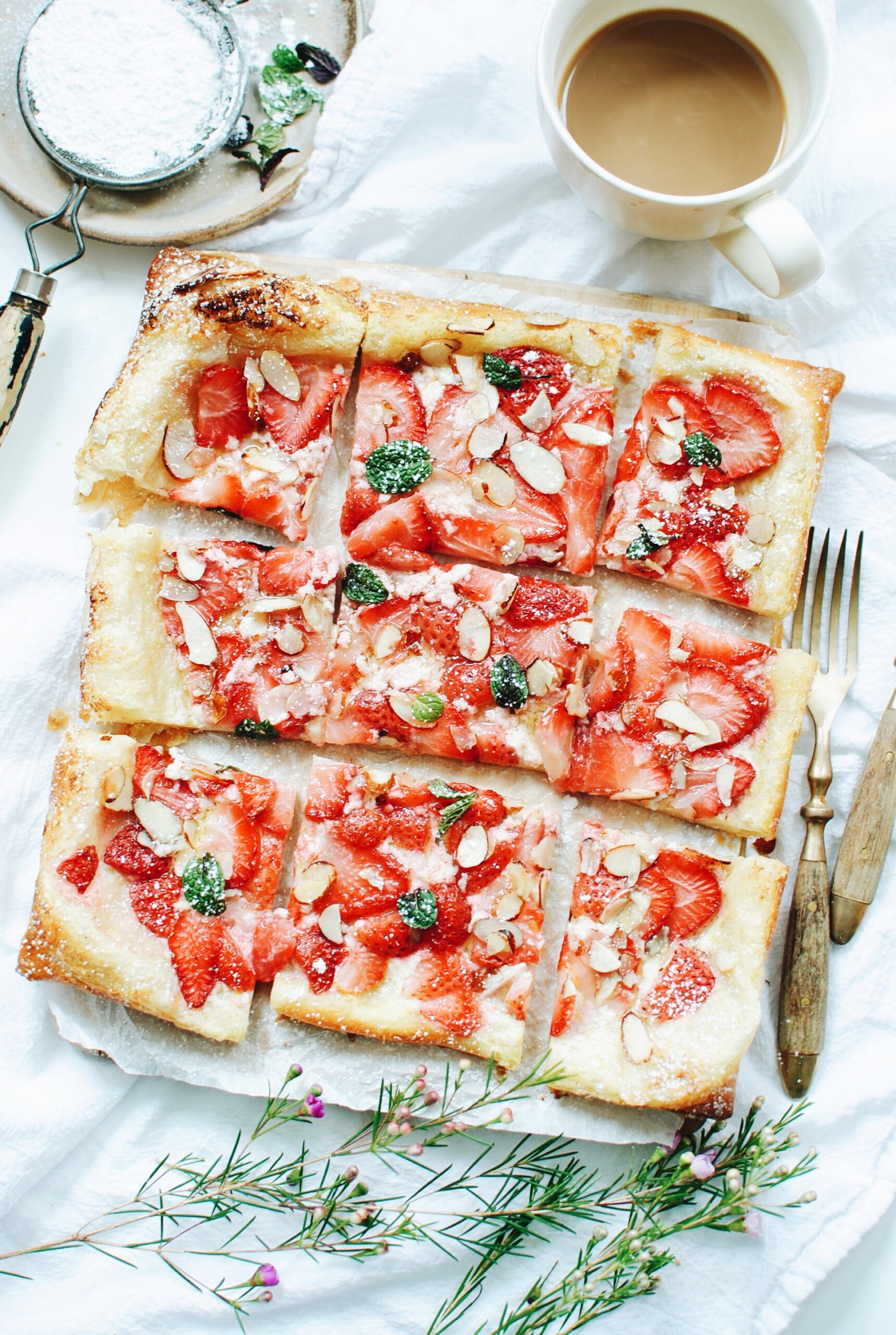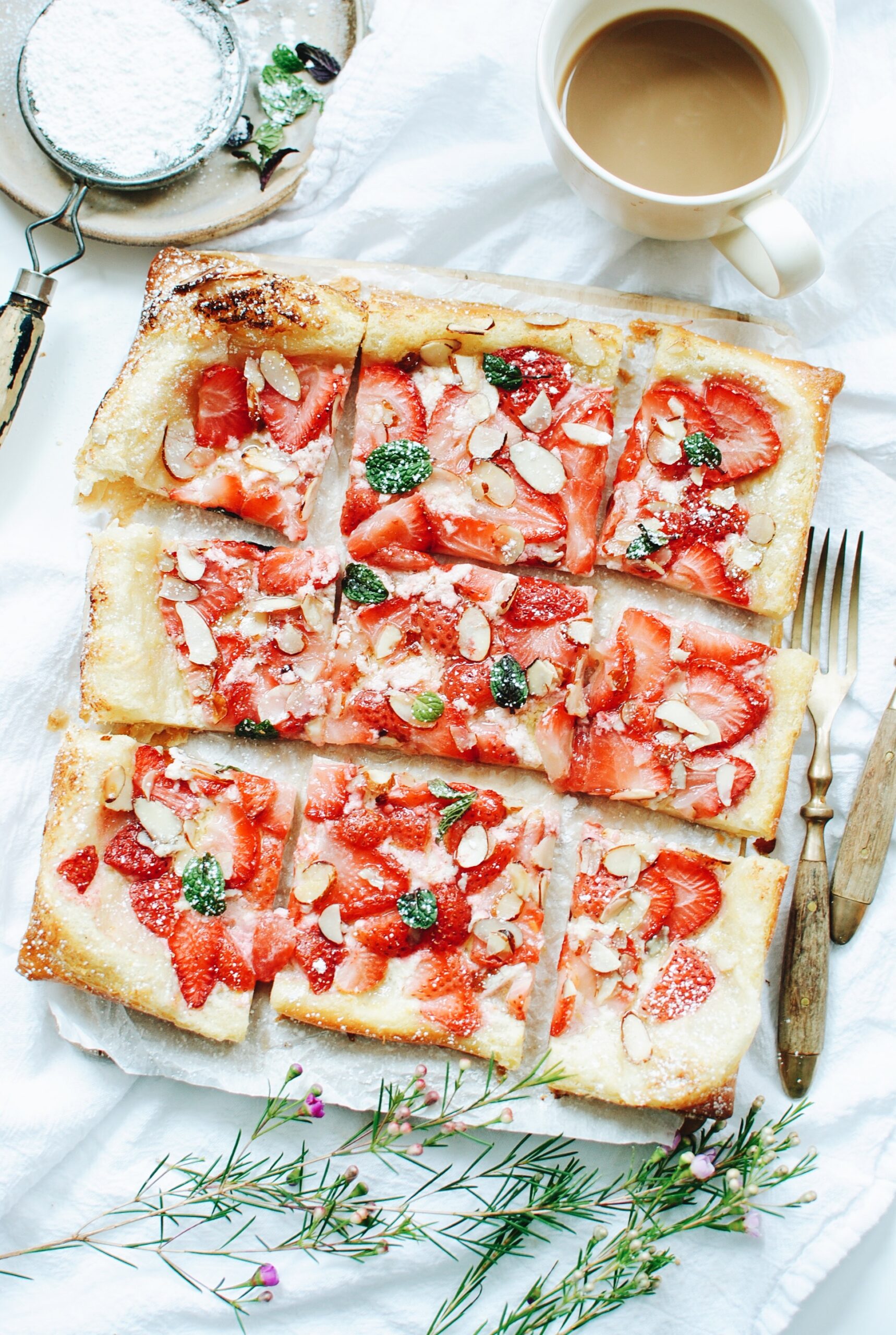 And you know, if you don't get around to it this weekend, save it for an early spring weekend, when you can be outside! Or not. Make it today. Make it now. Make it yesterday. Make it last month.
Make it happen.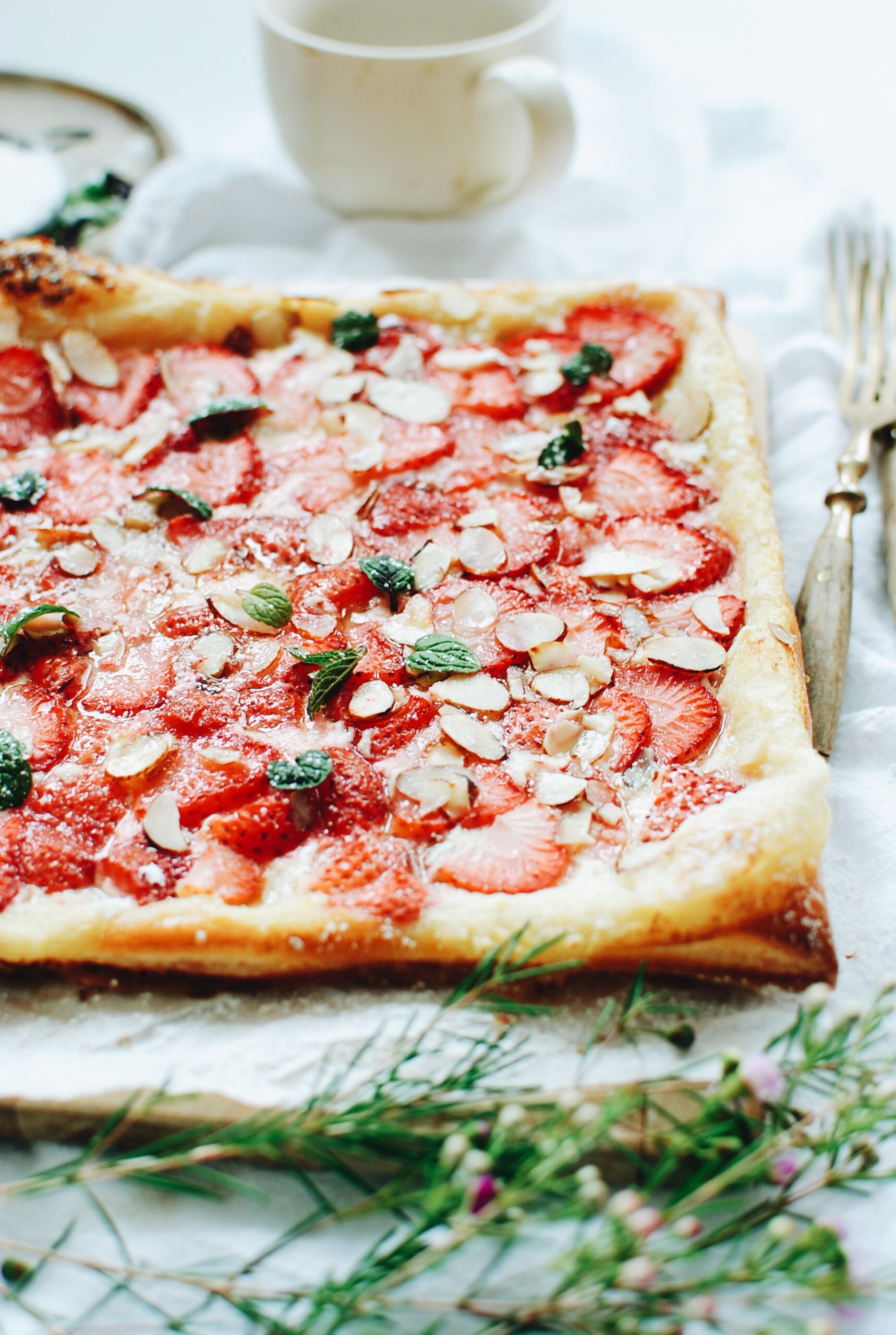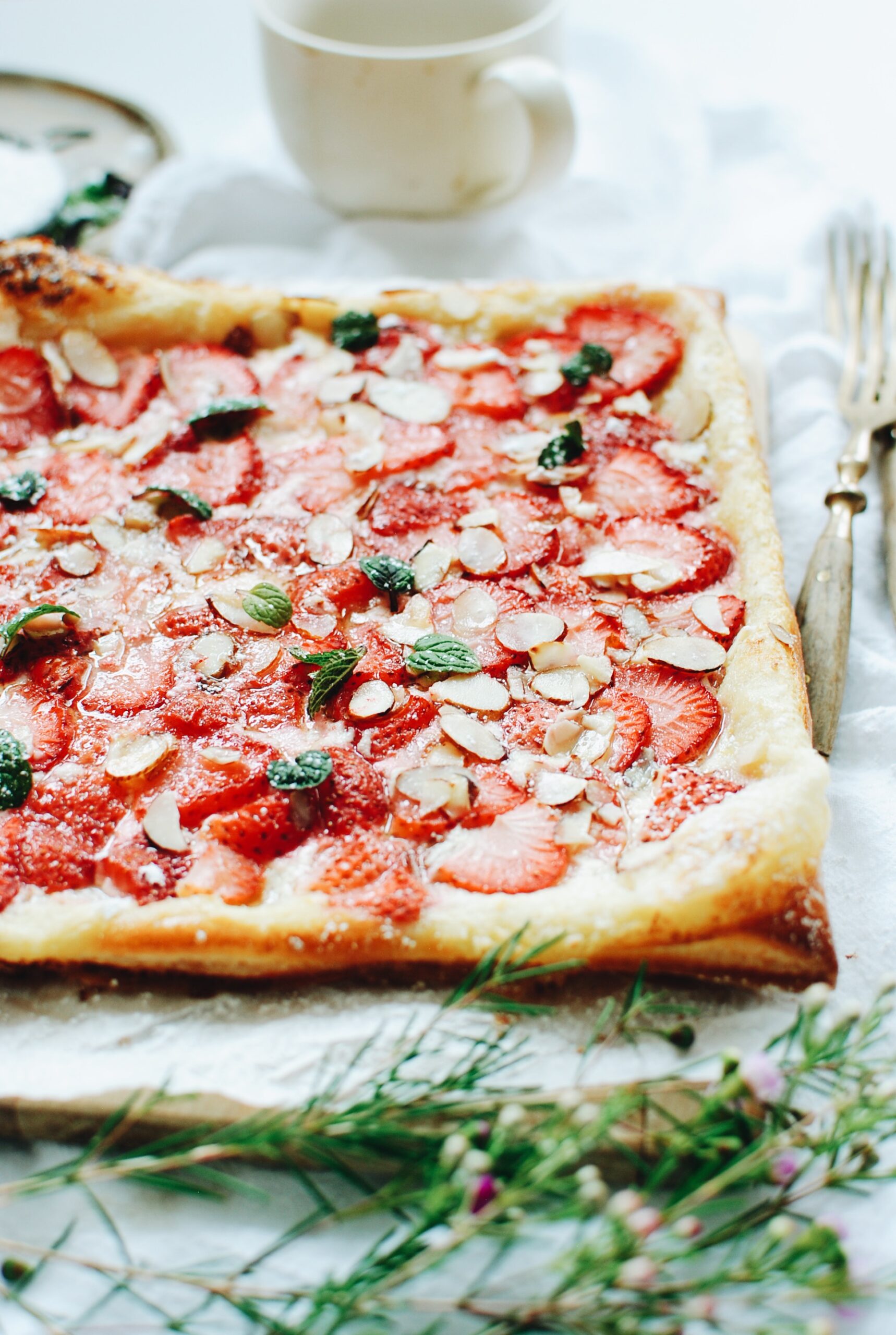 So are you going to make it?
Strawberry and Almond Puff Pastry Tarte with Mascarpone
Ingredients
1 sheet frozen puff pastry (thawed)
1 (1 pound) container strawberries, greens cut off and cut into thin slices
1/3 cup thinly sliced almonds
1 (8 oz) container mascarpone (we'll use a little over half. save the rest for toast!)
1 tsp lemon zest
2 tsp vanilla extract
1 egg, lightly beaten
Powdered sugar, to sprinkle
Mint leaves, for garnish
Instructions
Preheat your oven to 400.
Arrange the puff pastry on a rimmed baking sheet.
In a small bowl, combine 5 oz of the mascarpone cheese (just eyeball it), lemon zest and vanilla extract. Stir to blend. Evenly spread the mascarpone over the puff pastry. Arrange the sliced strawberries on top, followed by a sprinkle of the almonds. Lightly brush the edge of the pastry with the egg wash. Bake in a hot oven for 20 min, or until puffed and golden brown.
OKAY, what might happen is your puff pastry over-puffs on one side and all the strawberries slide to the other side. No prob! Just take a fork and scoot them back. They'll easily slide right back. Let this pastry cool at least ten minutes, letting the juices from the strawberries set a bit. You might think it's too wet. Give it ten, and you'll be blown away.
Sprinkle the powdered sugar over the top, garnish with mint, slice and serve!
7.8.1.2
480
https://bevcooks.com/2021/02/strawberry-and-almond-puff-pastry-tart-with-mascarpone/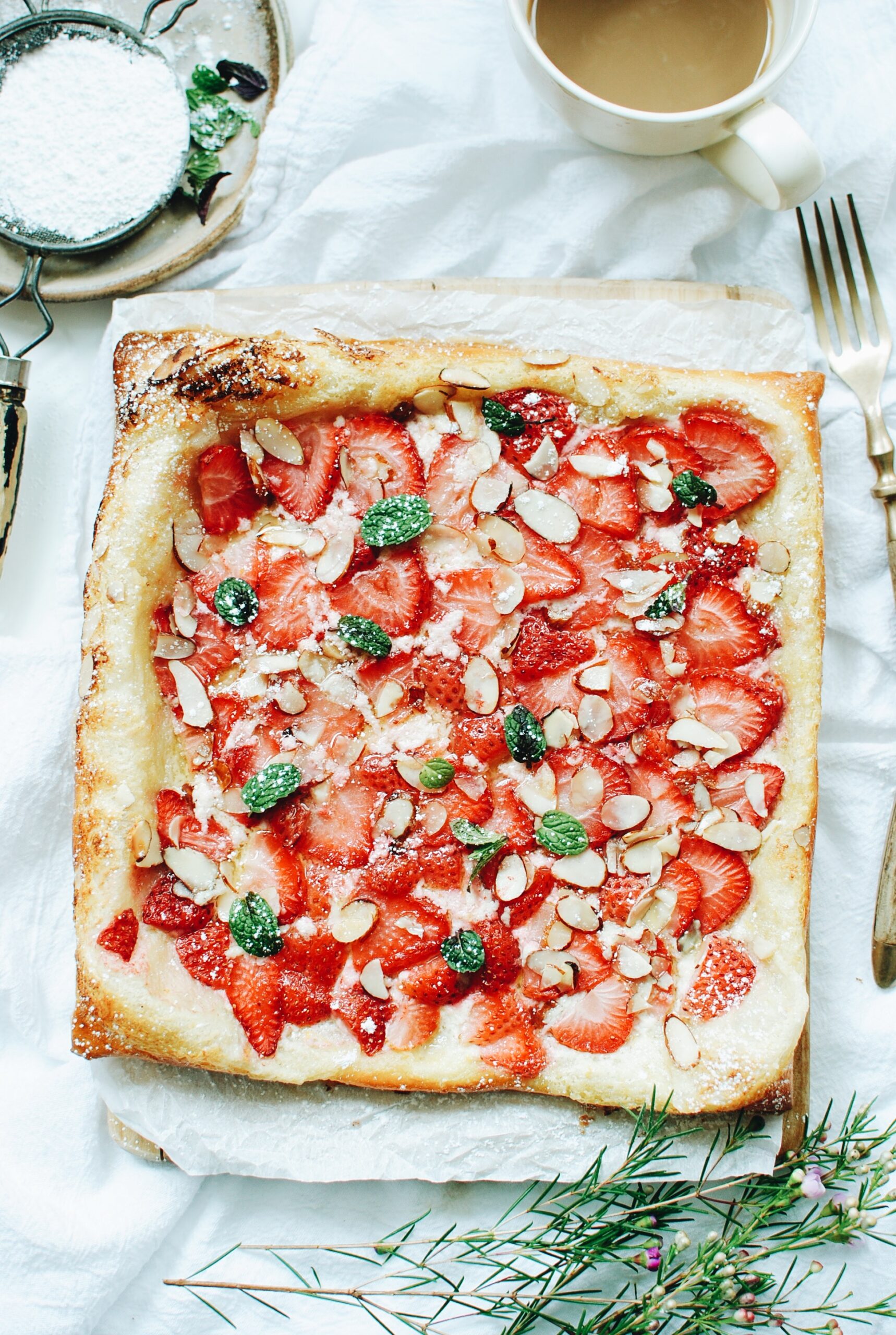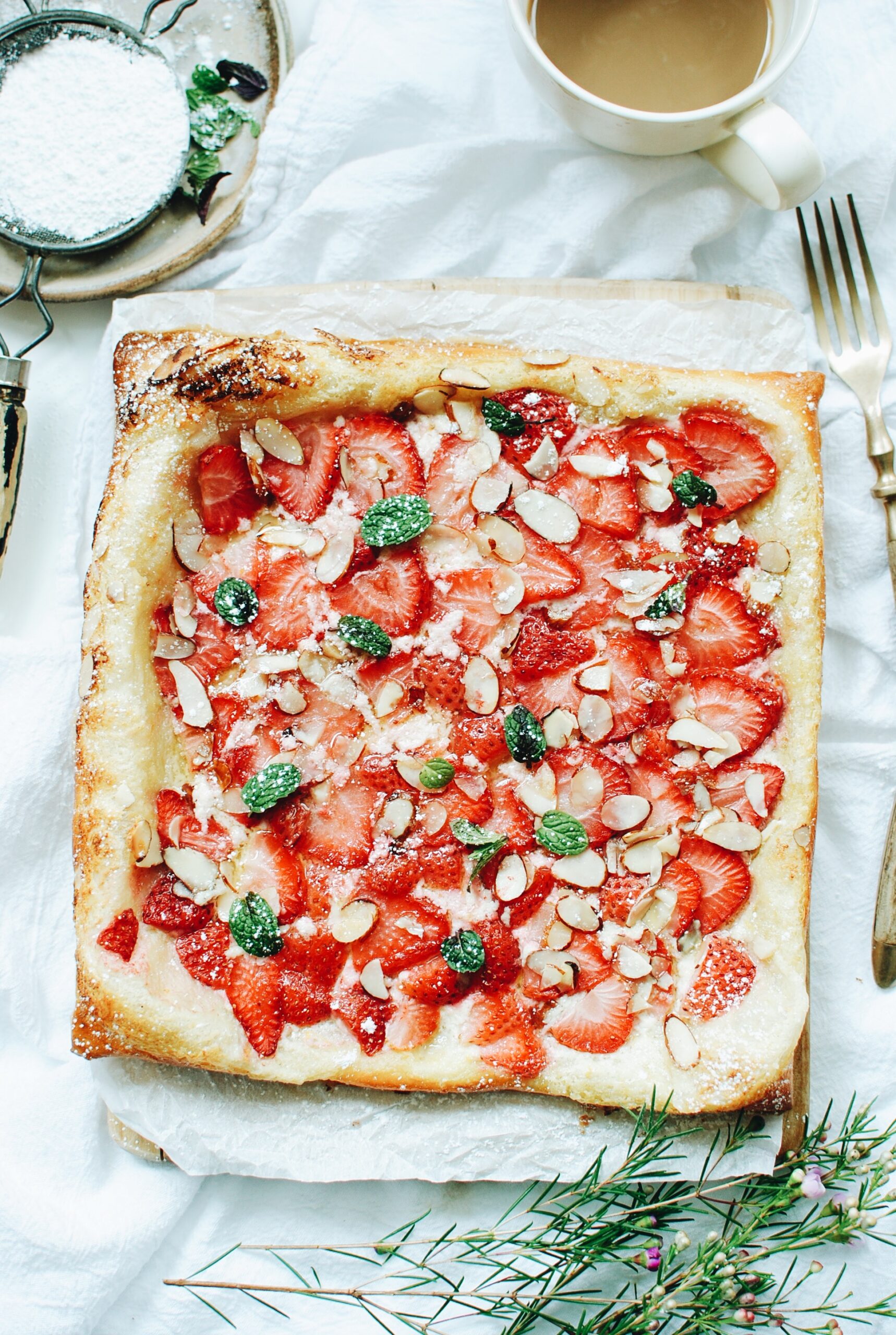 Welcome to my stomach, gorgeous.