Winner winner slow-roasted tomato and turkey rigatoni dinner! (did I do that right?)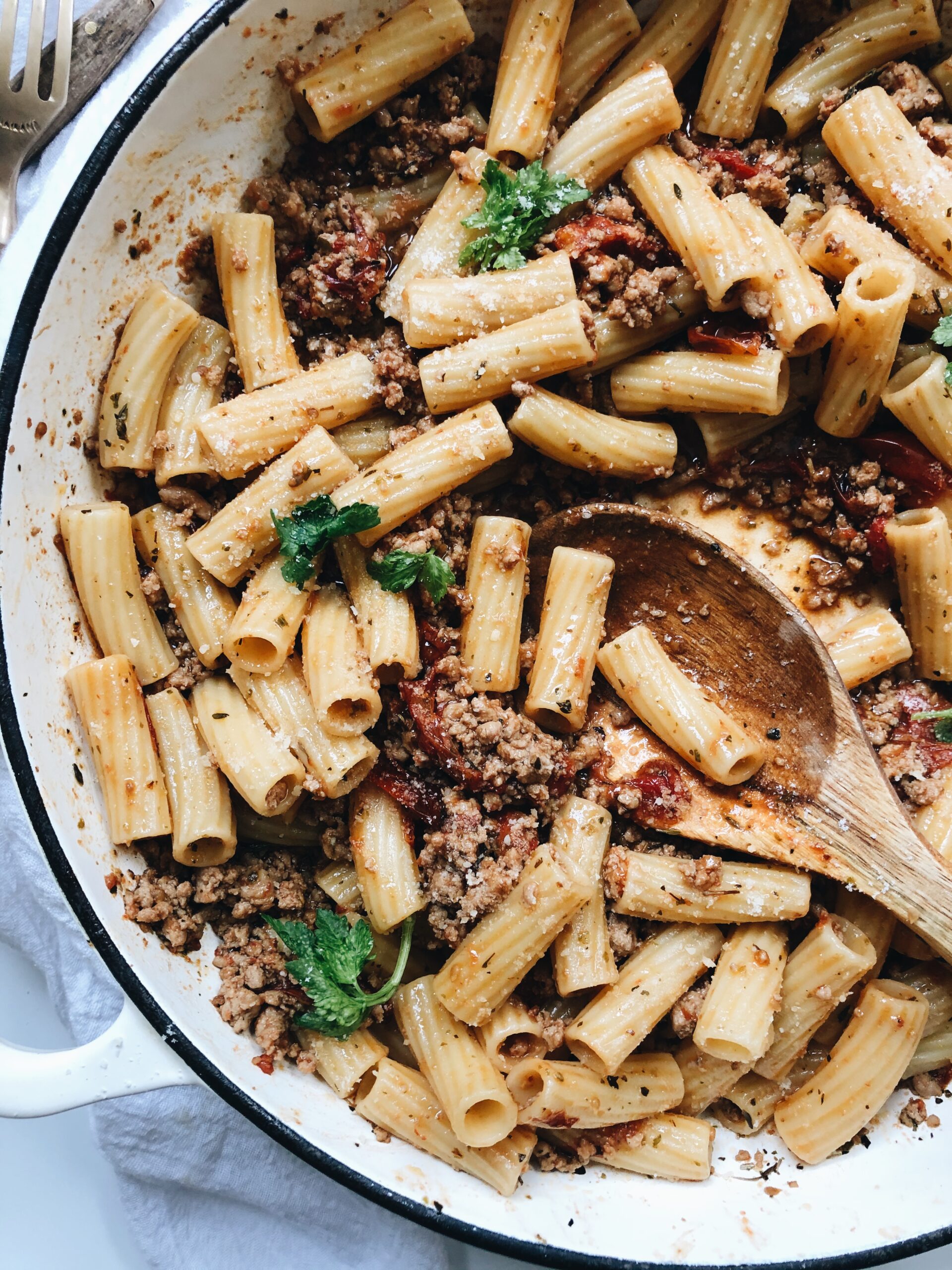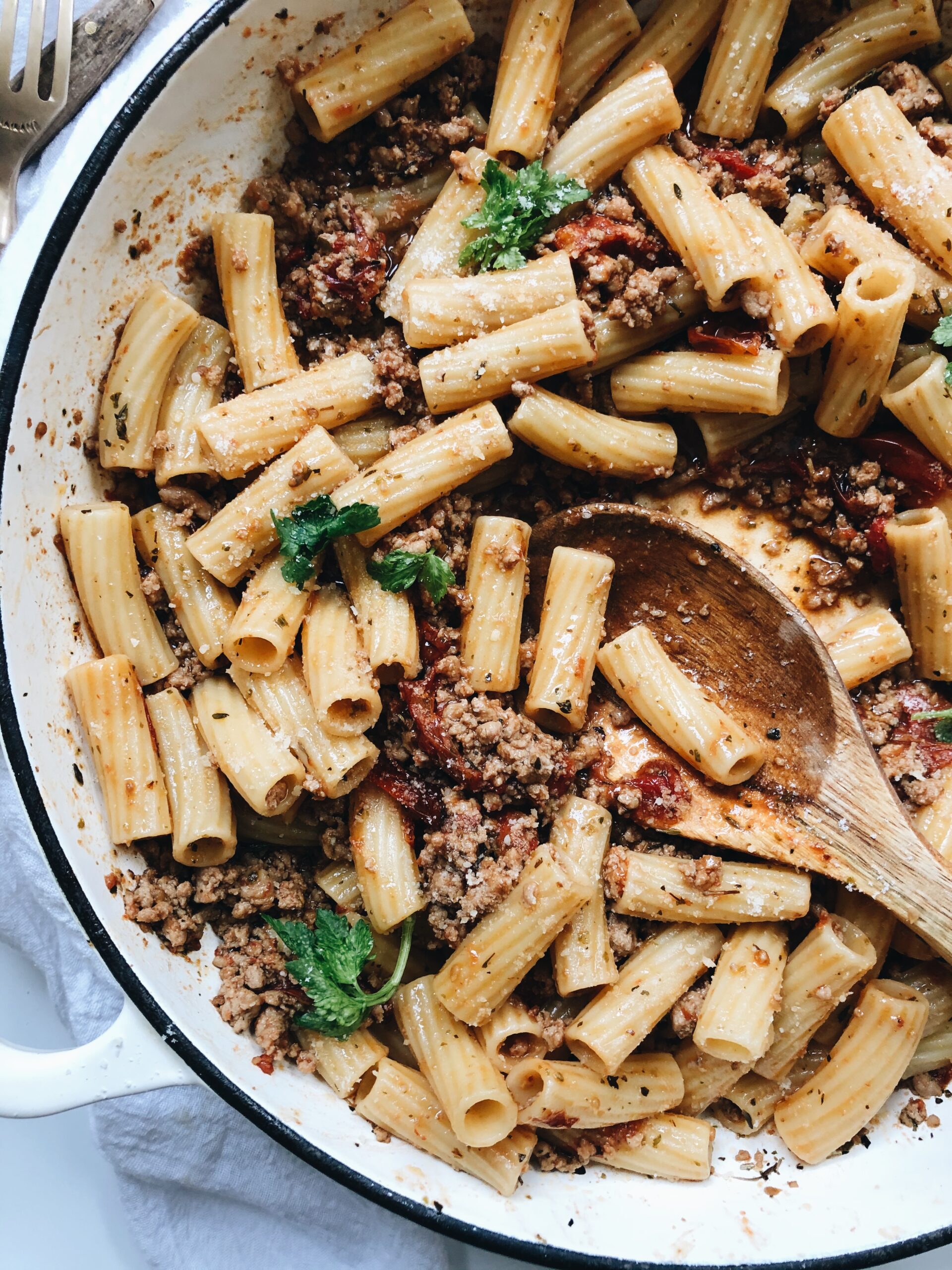 This!
THIS.
It's pure insanity. Delicious, luscious, succulent umami craziness and you need to make the rest of your life about it. Or at least this weekend. Pick one.
It's not laborious in the least, but it takes time. So plan ahead. Most if it's hands off, so you can still fit whatever '90s reruns you're binging these days. See how I take care of you?
Let's looketh.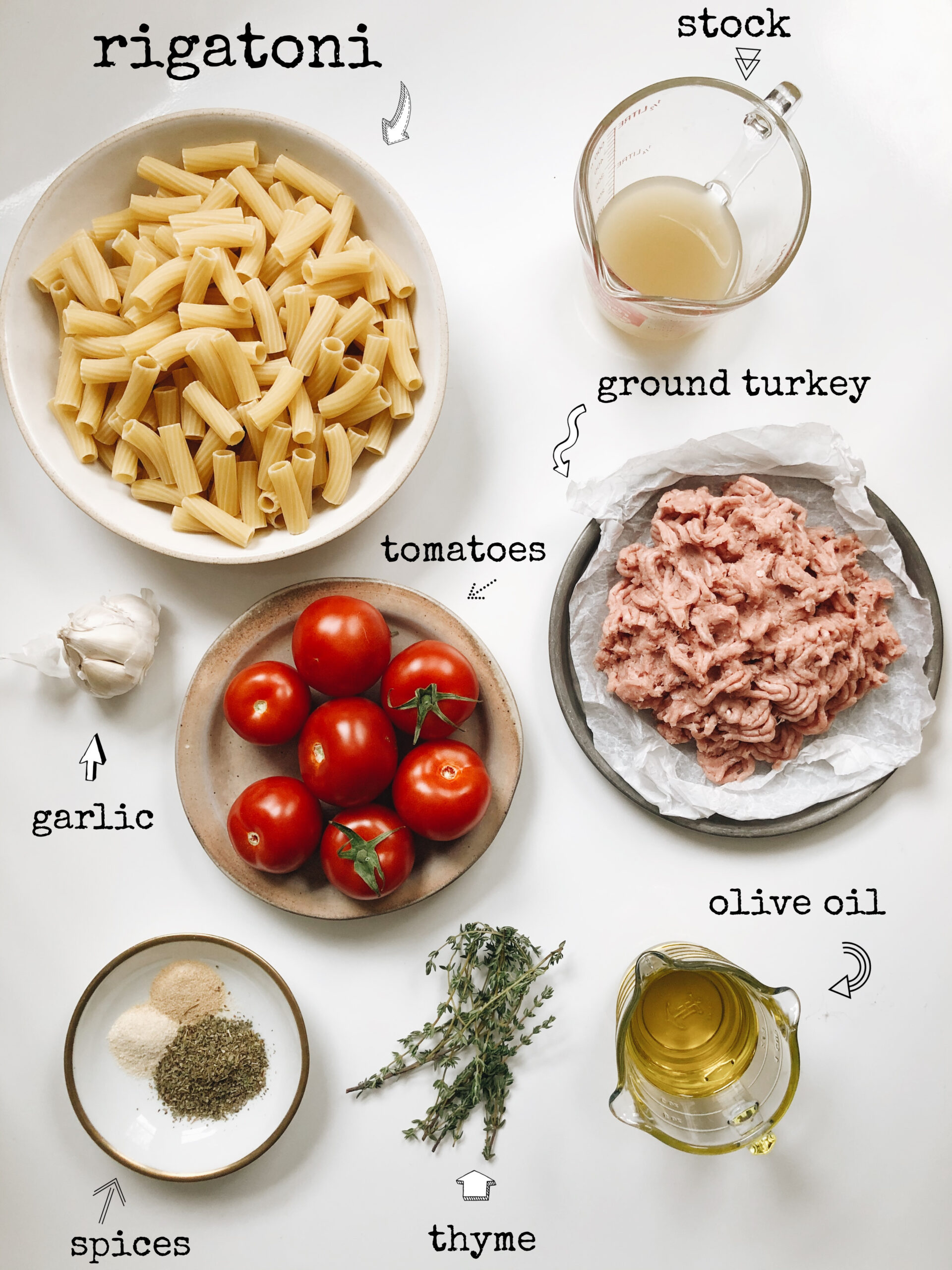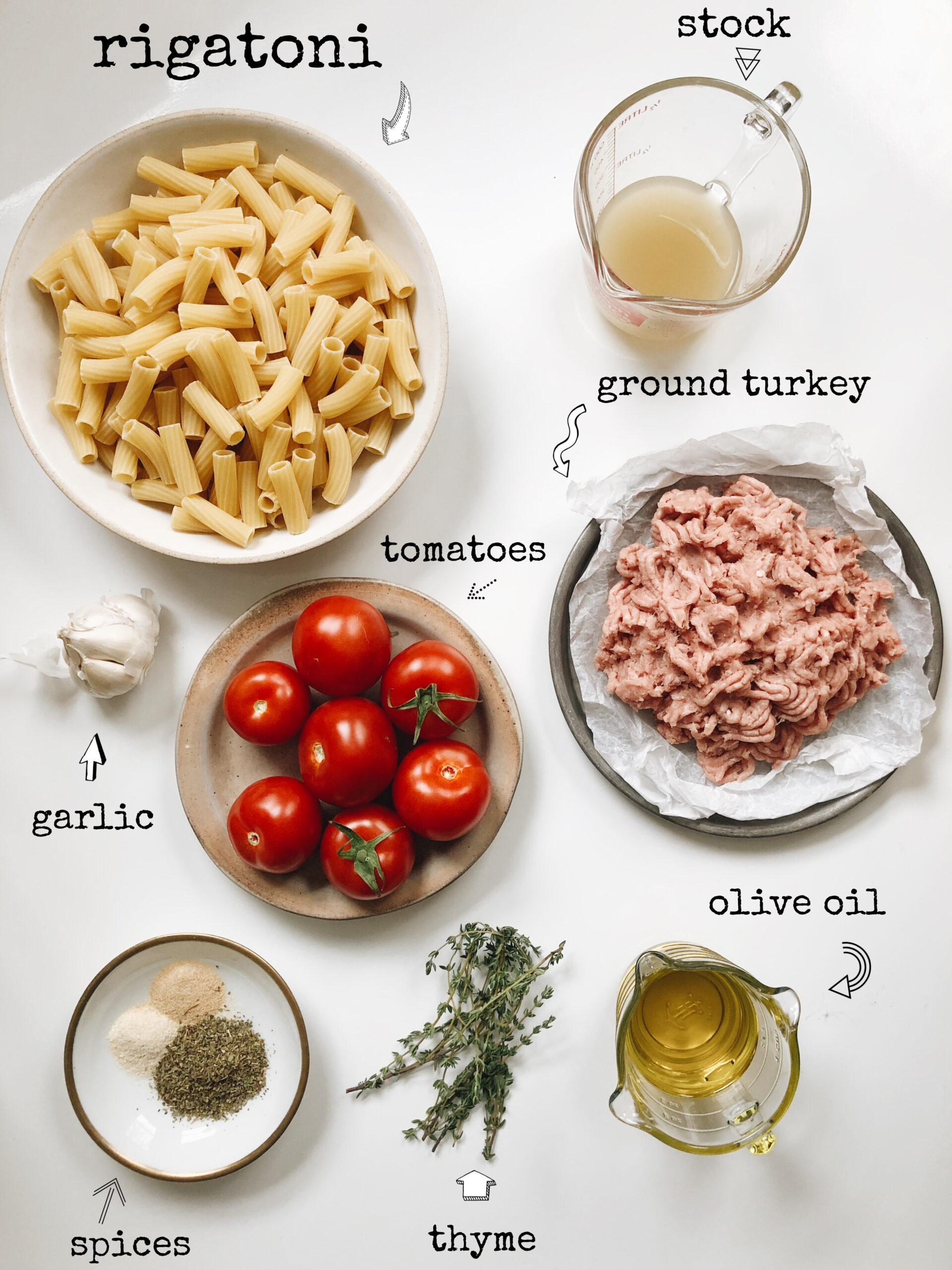 Simple stuff. Nothing weird.
The tomatoes – find something in a medium size. Like a roma, but rounder. If roma is all you can find, grab 'em! You can roast bigger ones, too. I just felt like a medium tomato this time around. But you do you. I'm not bossy.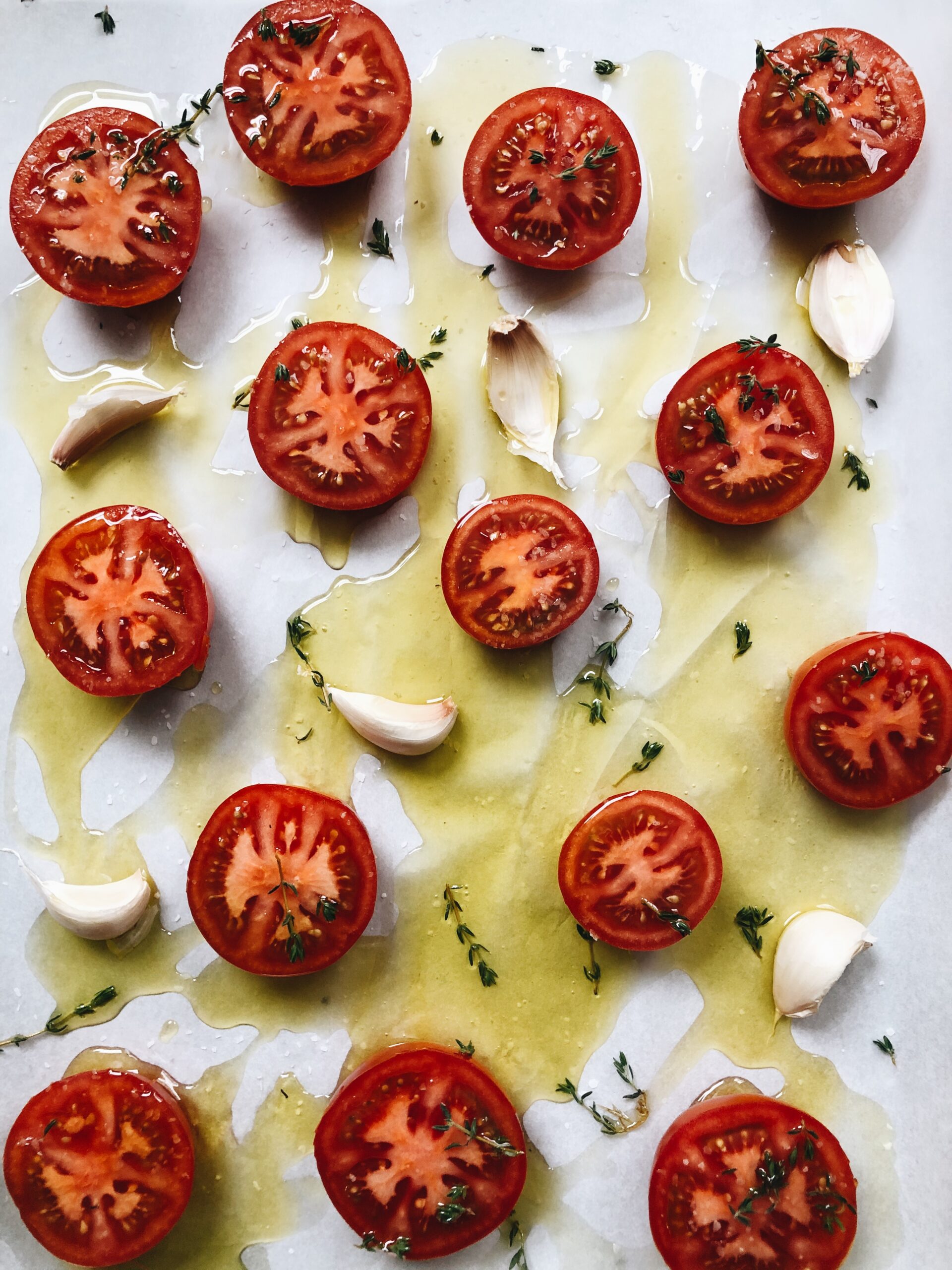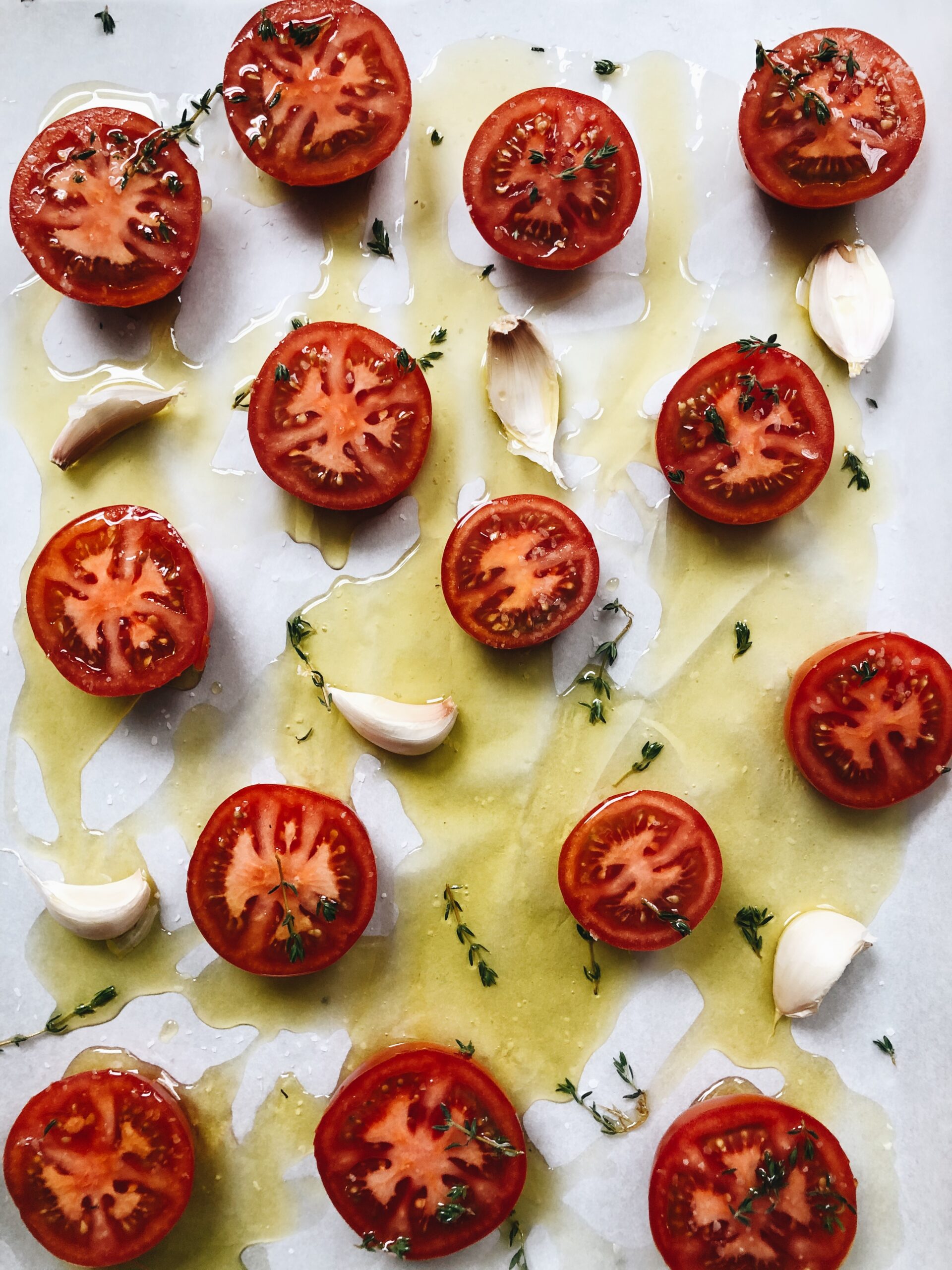 You'll cut them in half and arrange them on a rimmed baking sheet. SprAnkle some fresh thyme on top, a good pinch of salt, some garlic cloves in their skins, and plenty of oil. You know the slow-roasted tomato drill.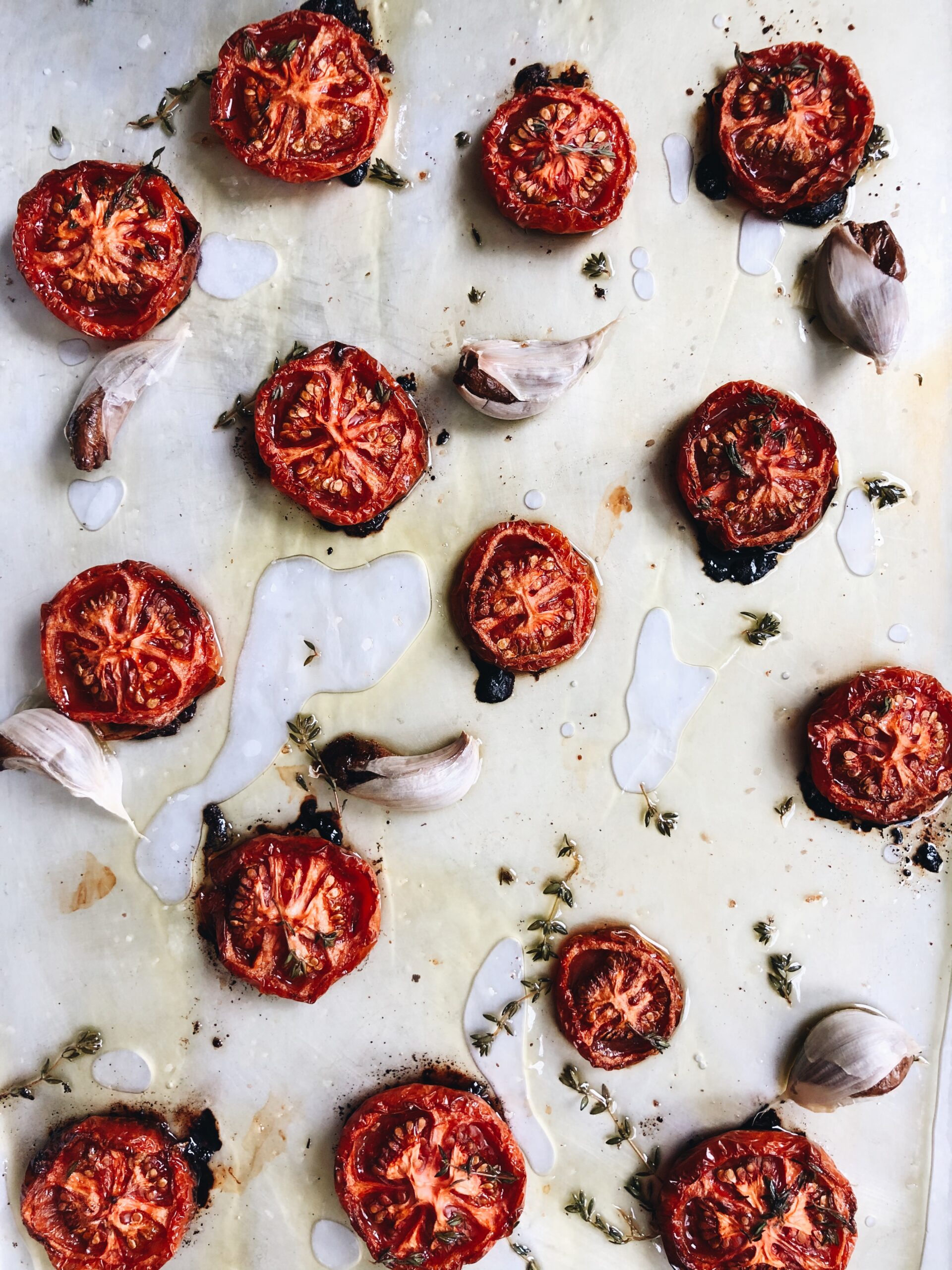 Hi, it's all you can do not to pop them in your mouths right now. I GET IT. But we still have a little work to do so hang tight, pigeons.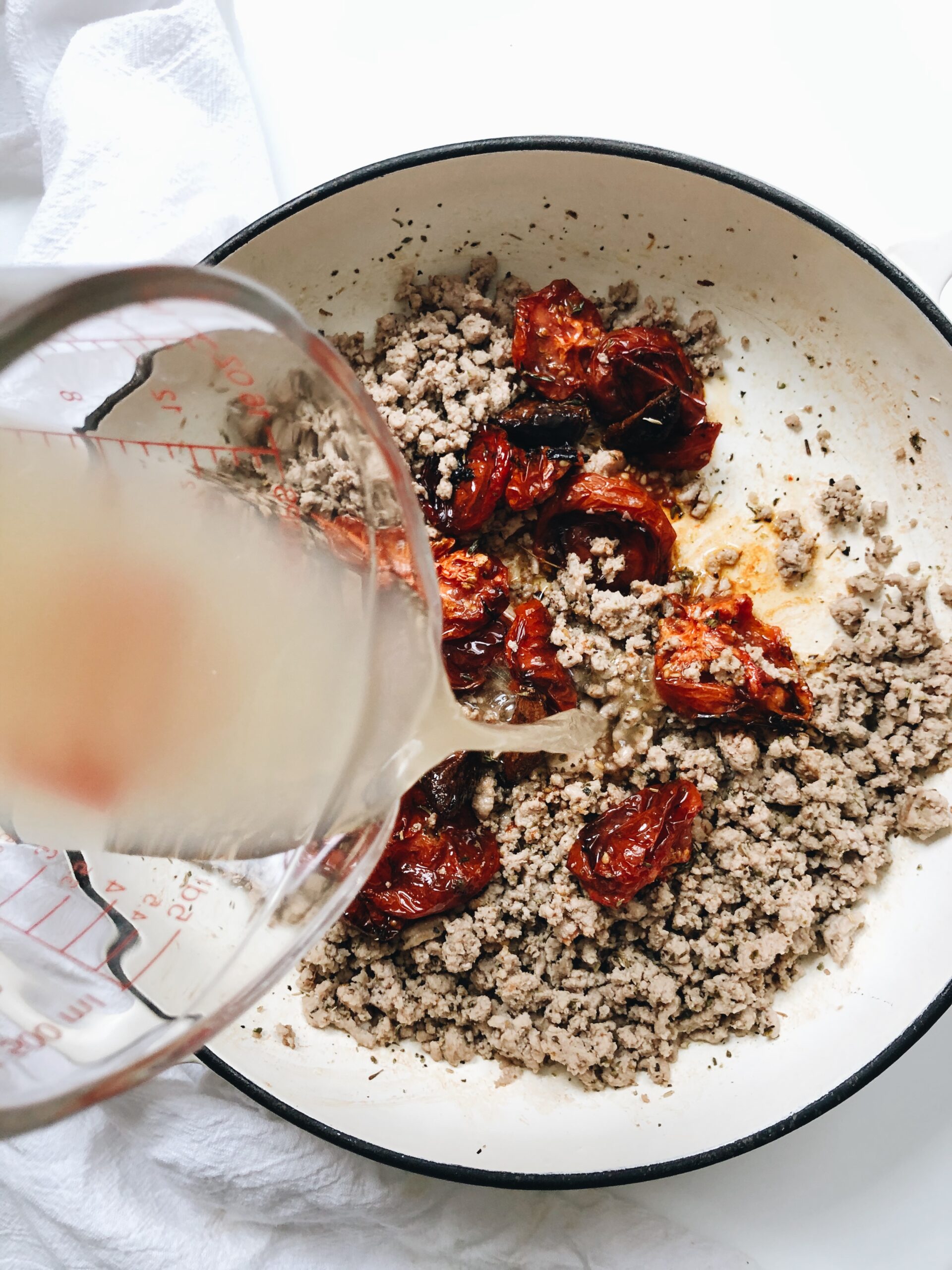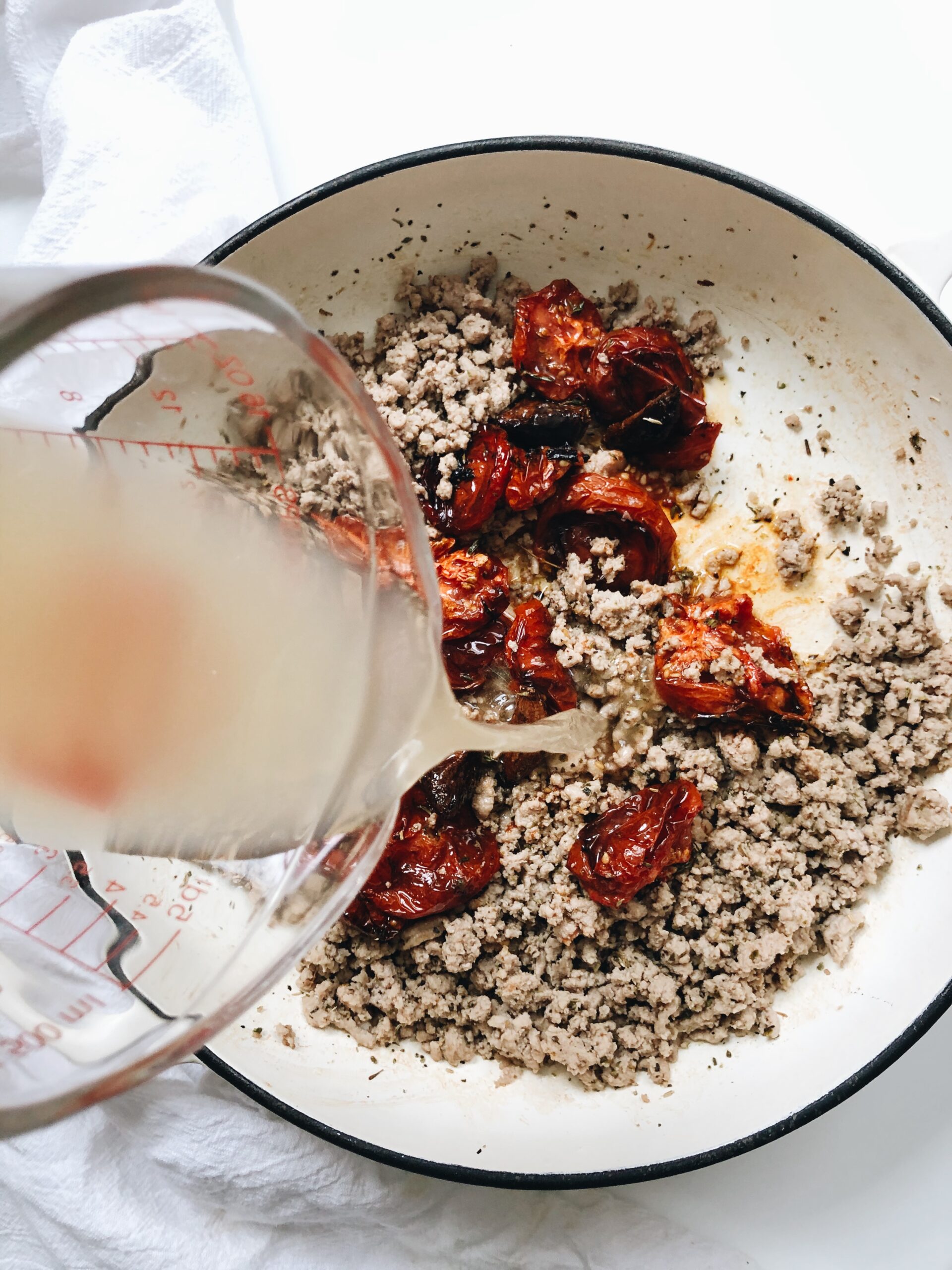 The way this comes together is so simple. We'll brown some ground turkey (sub in chicken or beef or even pork. whatever you most dig.) with some dried Italian seasoning, garlic and onion powders. Then add all those stunning tomatoes and garlic (out of their skins) to the pan, mashing the 'maters into the meat. Mash the garlic, too. It will become this roasted paste and it.transforms.your.life.
Then add the chicken stock for a glossier sauce. Glossy sauces are what we're here for.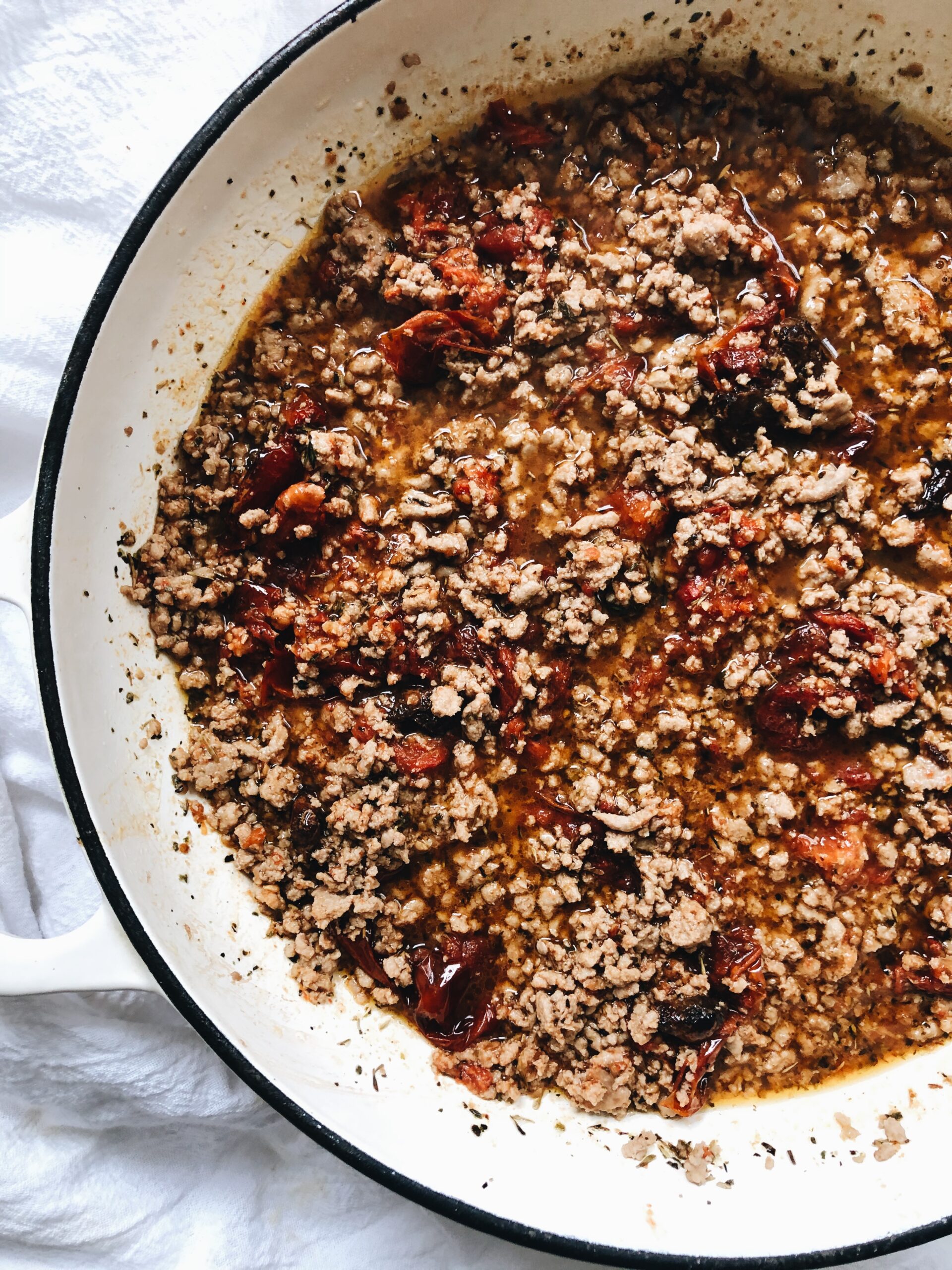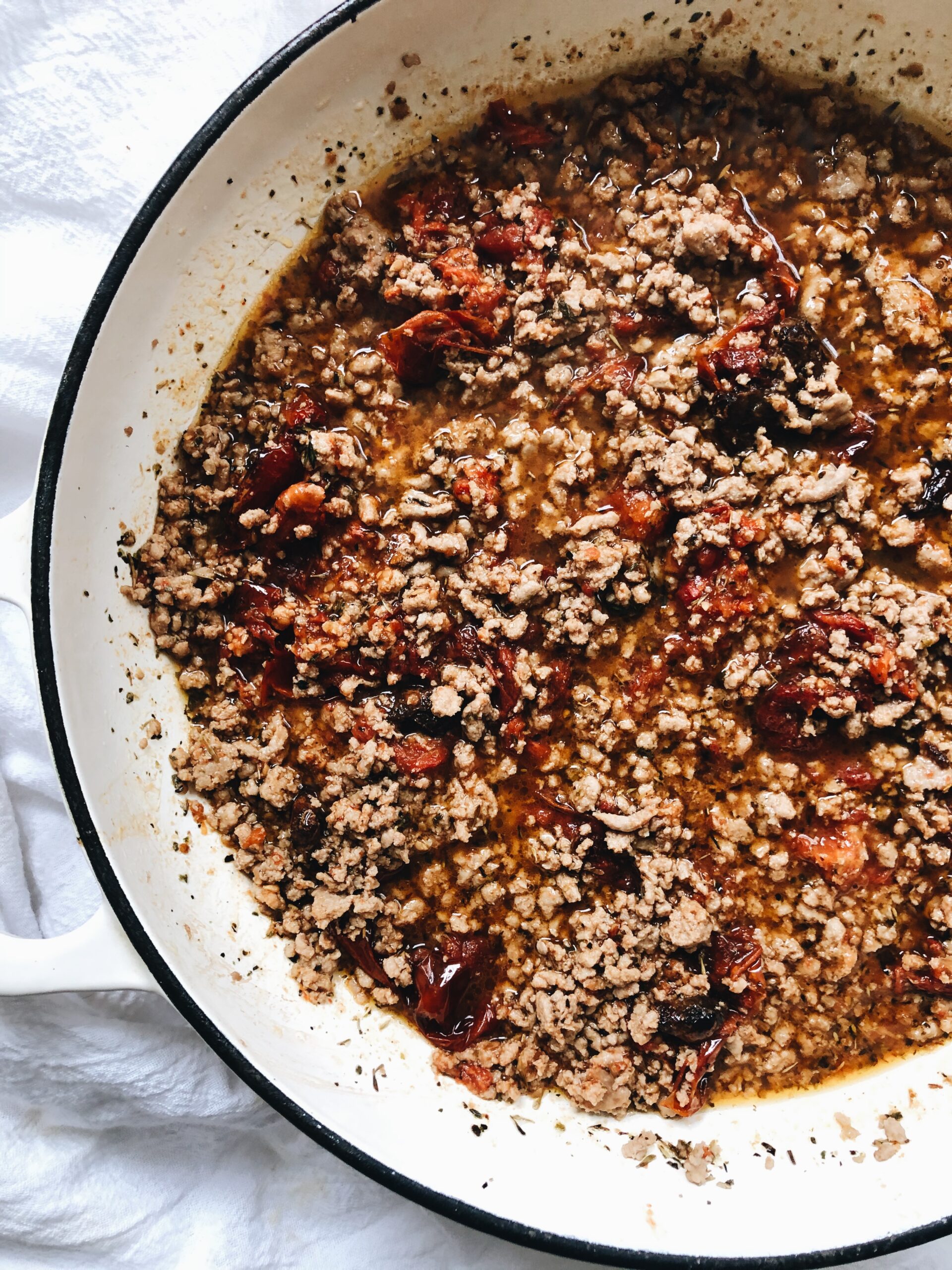 See? Ugh.
Then add as much cooked rigatoni to the sauce as you want! I always cook a pound, and add add add to the sauce until my raging inner soul fairies guide me to the stopping point. Save the naked pasta for whatever! Or add it all. Anything goes. And add some reserved starchy pasta water to the dish to help extend the sauce. That is your super secret James Bond magic weapon. USE IT.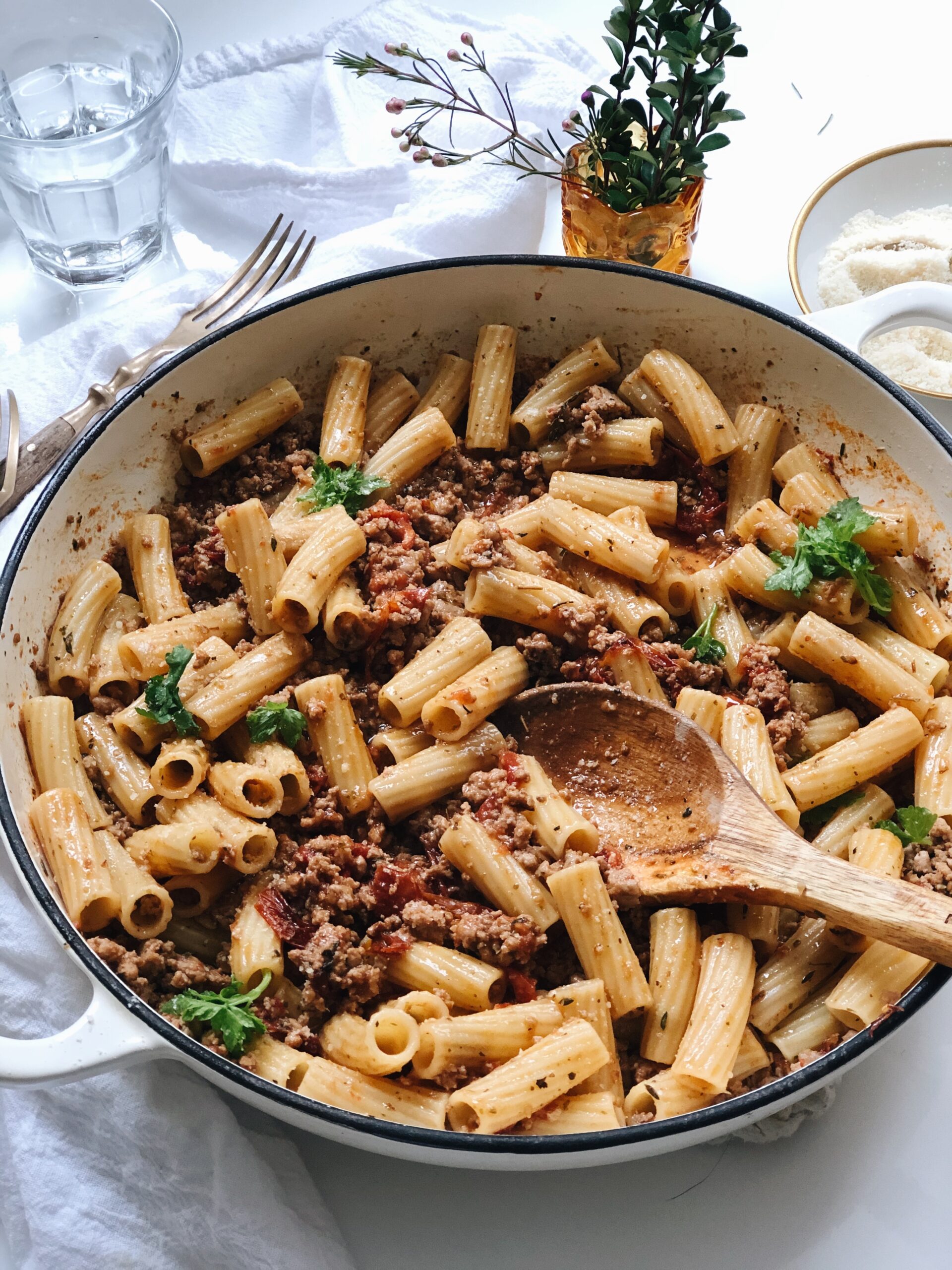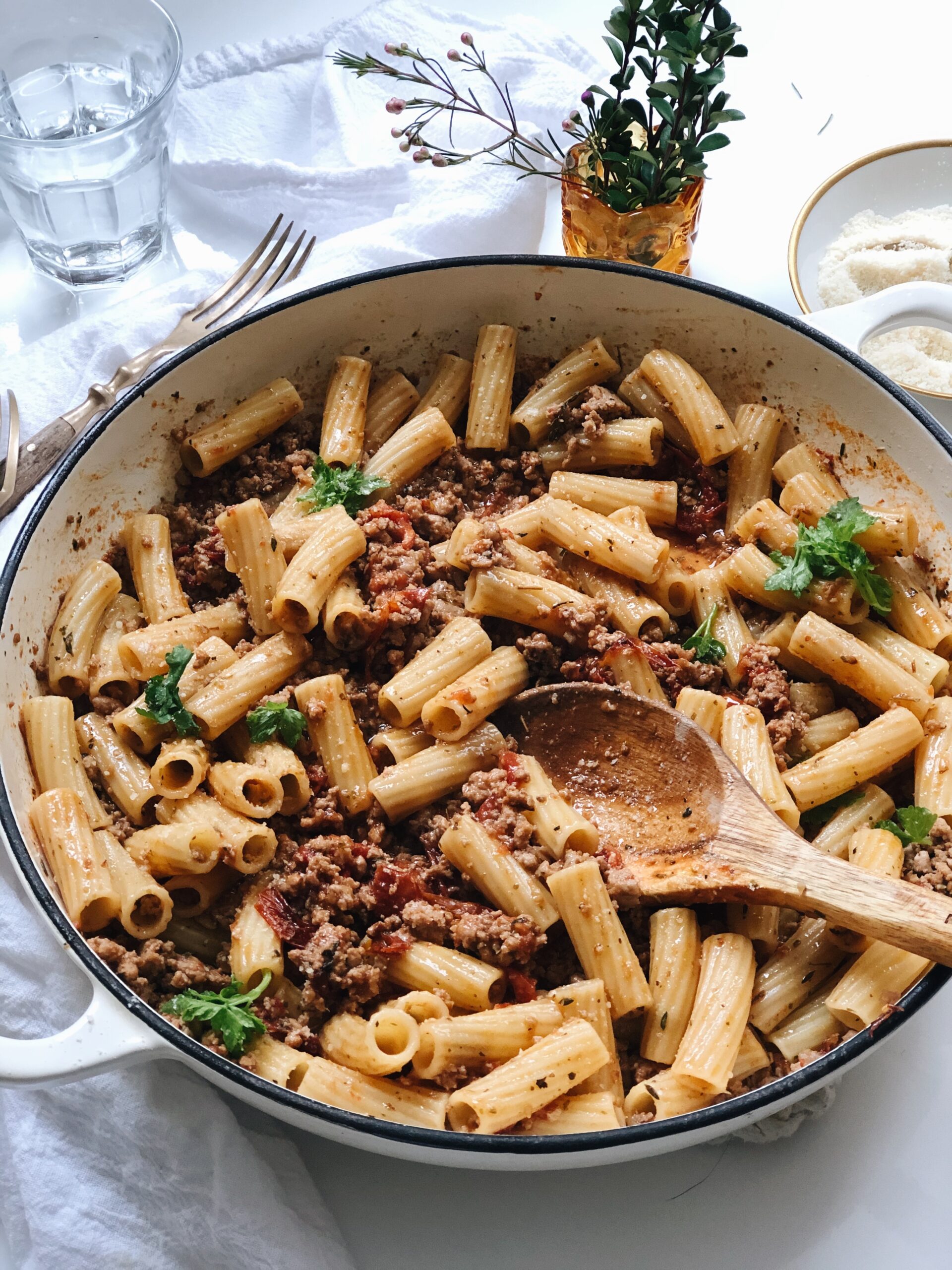 Rustic. Flavor for days. Depth for months. Silkiness and roastedness for years. It's almost too much.
Almost.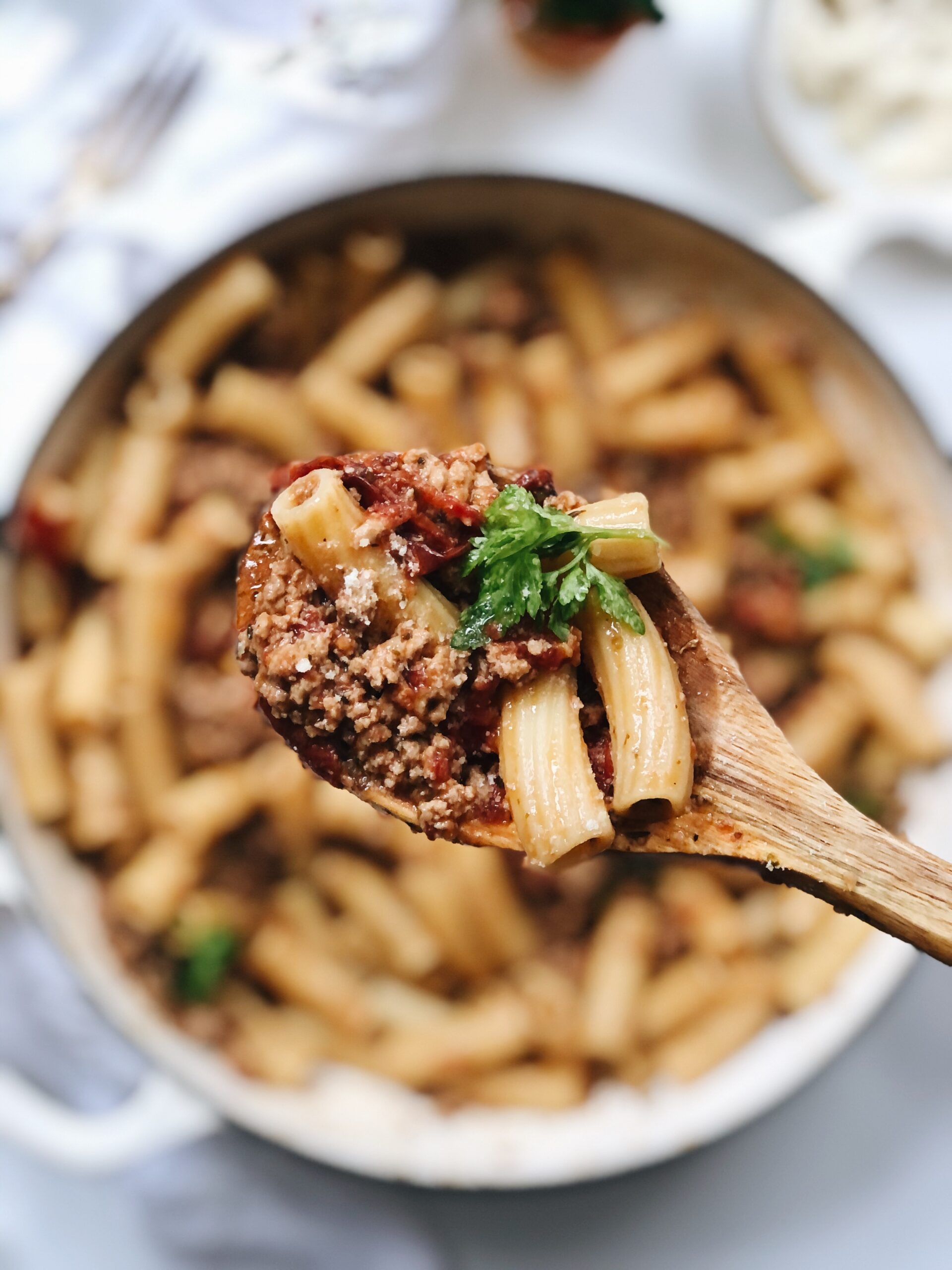 Get in there with some parmesan cheese, baby. And some fresh parsley, boo bear. And your entire upper torso, honey buns. (<–I'll never be sorry)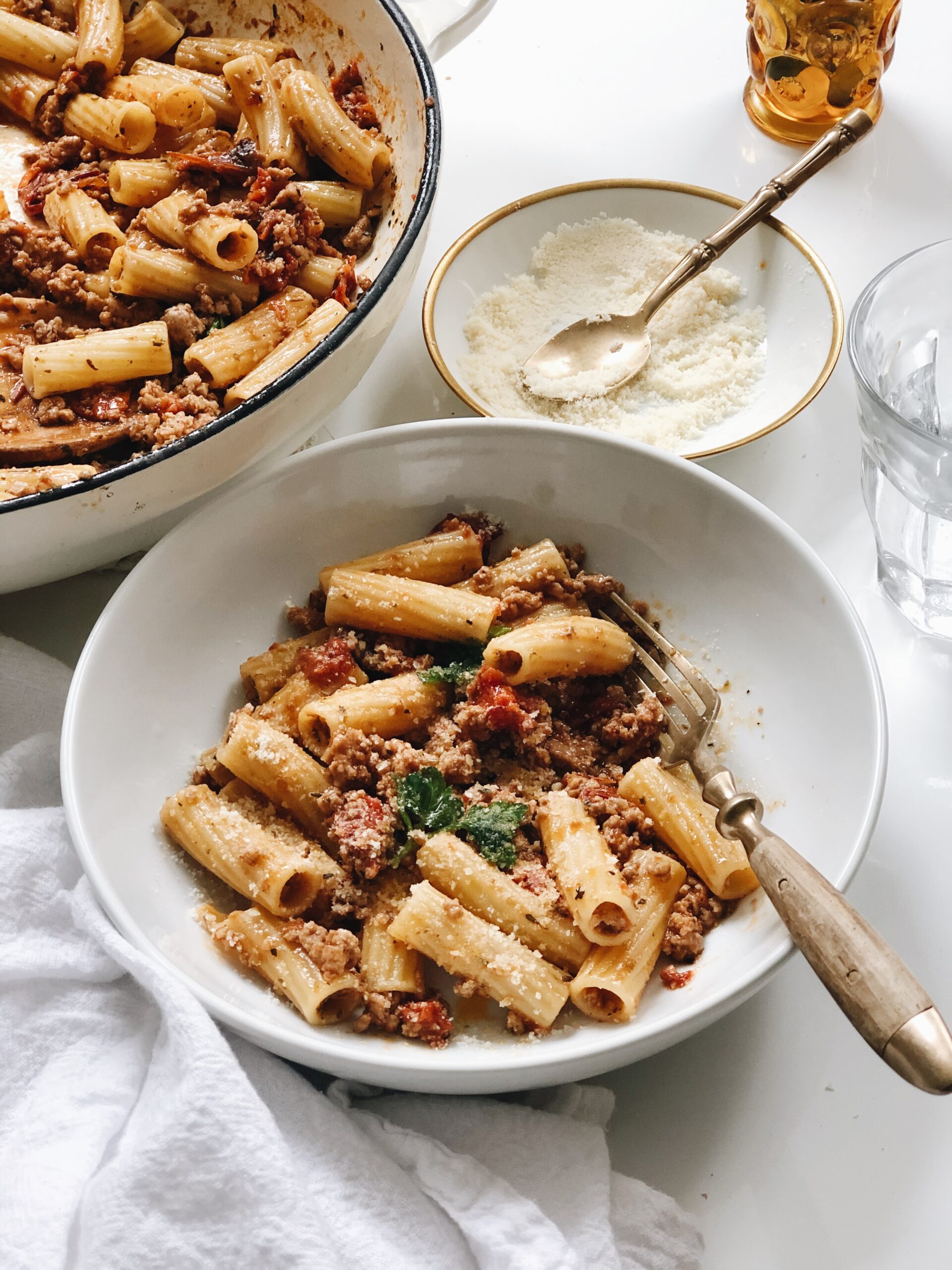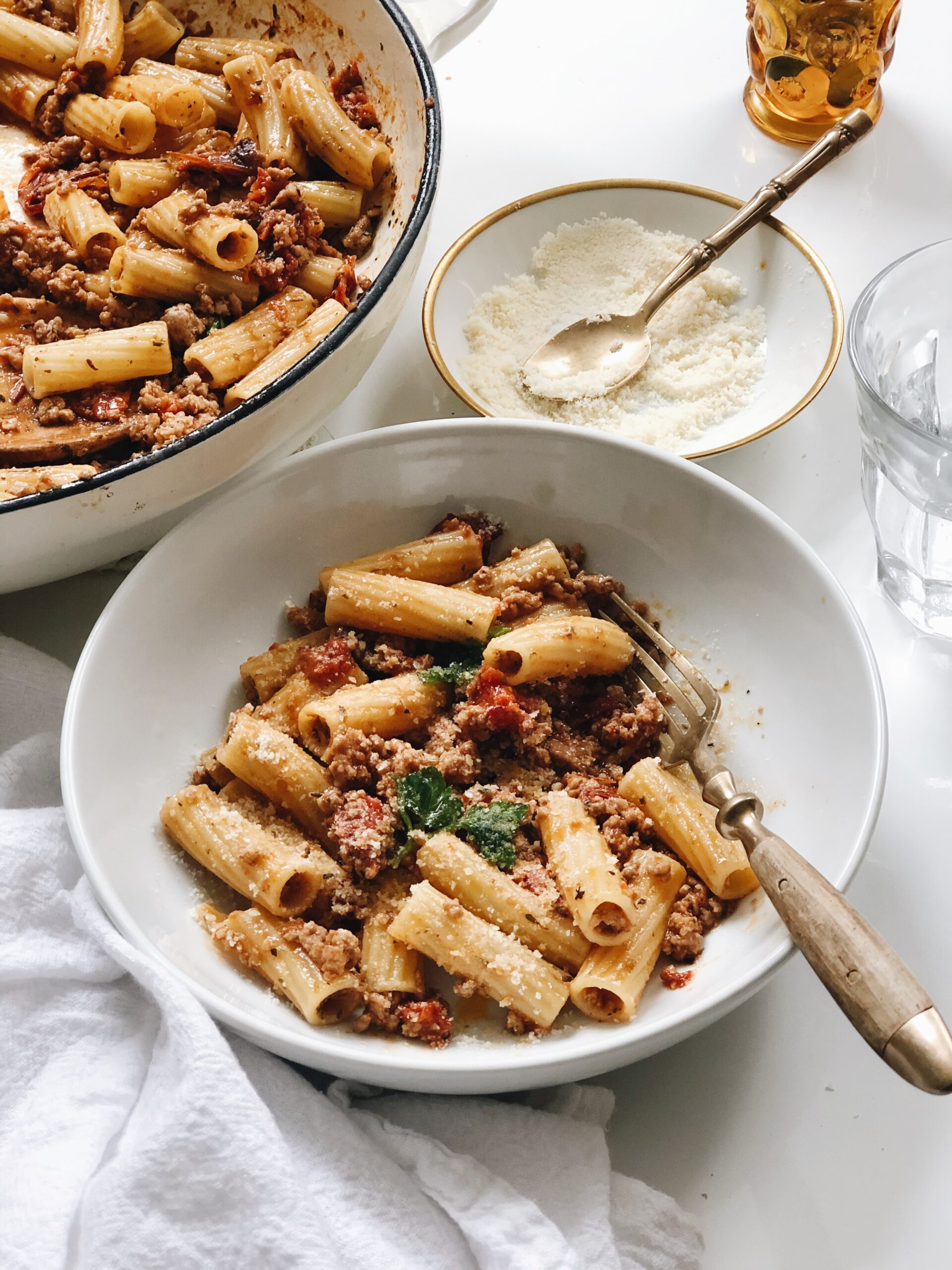 It's EXQUISITE for Valentine's Day dinner, but also works for any frigid winter night. It's basically all I can think about and I need you to be the same.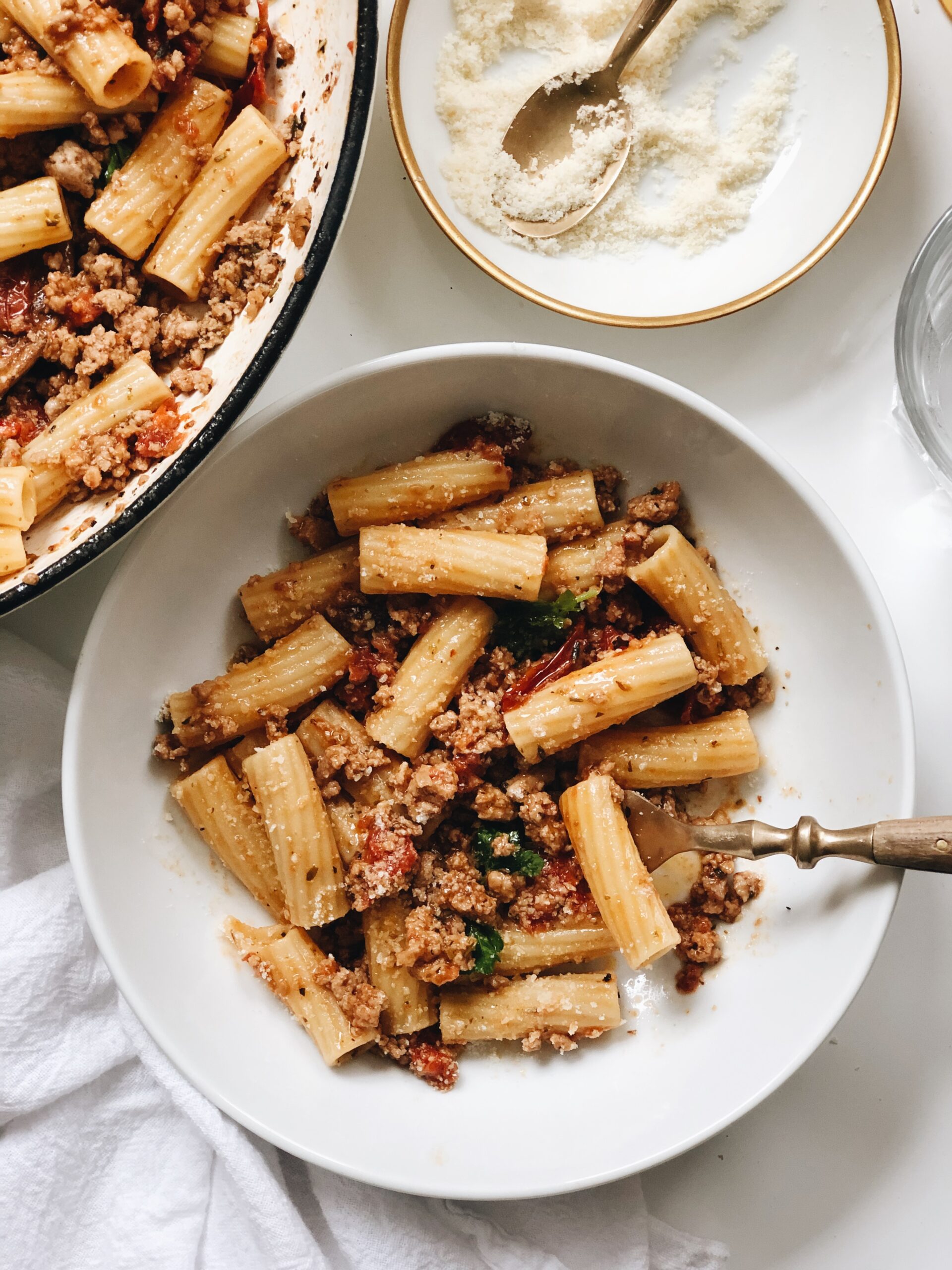 Insert facehole . . . . . now.
Slow Roasted Tomato and Turkey Rigatoni
Ingredients
1 pound medium size tomatoes
4-6 garlic cloves, in their skins
1/2 cup extra-virgin olive oil
A few sprigs fresh thyme
1 pound ground turkey
1 Tbs. dried Italian seasoning
1 tsp garlic powder
1 tsp onion powder
1 cup chicken stock
1 pound rigatoni
Coarse salt and pepper
Parmesan and parsley, for garnish
Instructions
Preheat your oven to 200.
Slice the tomatoes in half, and place them on a rimmed baking sheet, cut side up. Arrange the garlic cloves around the tomatoes, season with salt, sprinkle with thyme leaves and evenly drizzle the oil over the tomatoes. Roast for two hours. Check the garlic. If they're starting to slightly harden, remove them from the pan and keep going with the tomatoes another hour. You want them shriveled and dark and luscious. Squeeze the garlic out of their skins. Smells insane, right? AH KNOW.
Bring a pot of salted water to a boil, and cook the pasta until al dente, according to package directions. Save a cup of pasta water before you drain! That's your GOLD, man. Save it.
In a large skillet, add a tsp of oil and brown the ground turkey until cooked through, about eight minutes. Add the dried Italian seasoning, garlic and onion powder, and a pinch of salt. Now, add the roasted tomatoes and garlic to the turkey, and give it a stir. Add the cup of chicken stock and give it one more stir. Add as much cooked rigatoni as you want to the pan, stirring as you go. Add a few Tbs. of pasta water to the sauce to thin it, if needed.
Garnish with parmesan cheese and fresh parsley, if desired! (You should desire)
Serves 4!
7.8.1.2
481
https://bevcooks.com/2021/02/slow-roasted-tomato-and-turkey-rigatoni/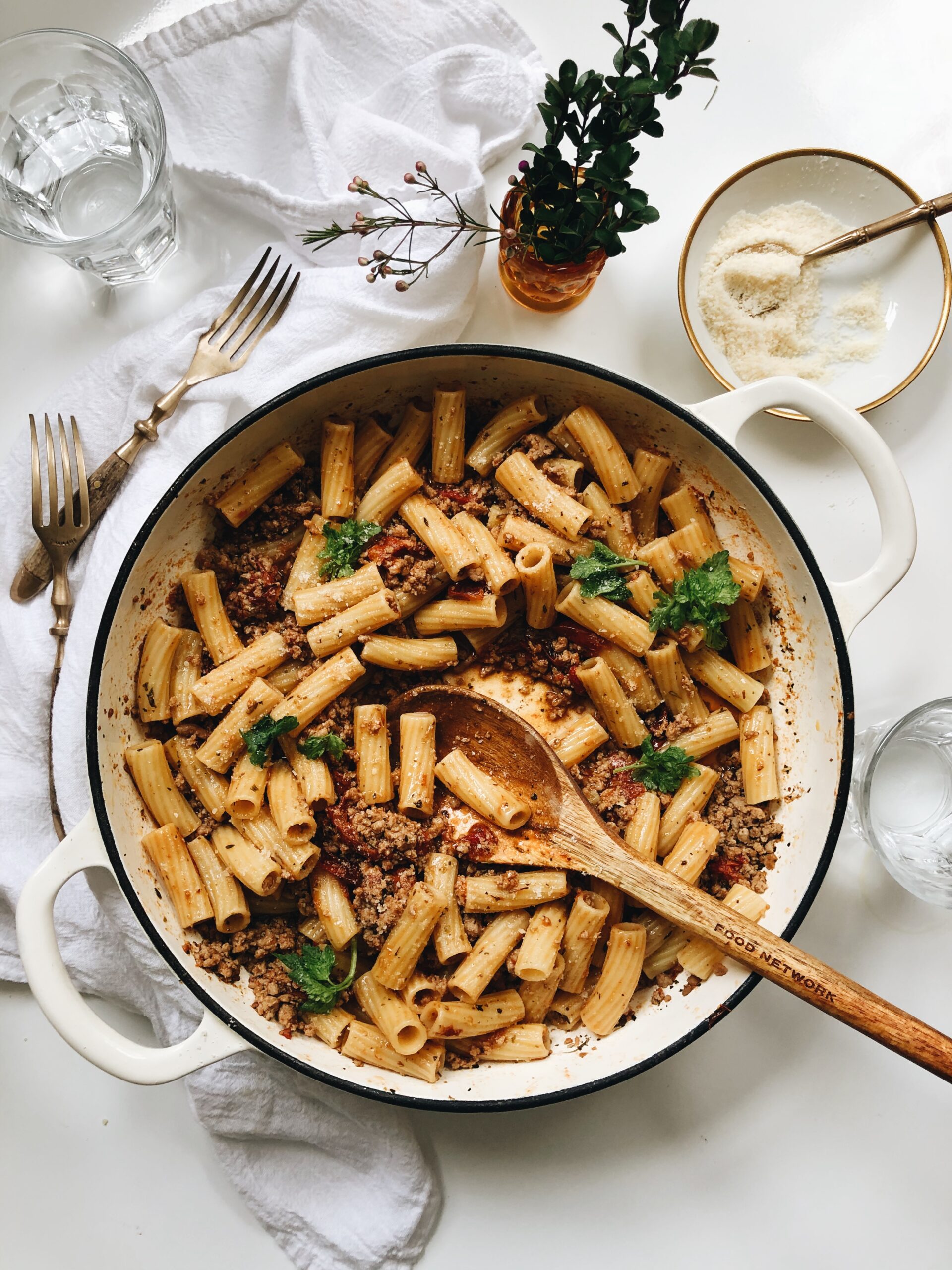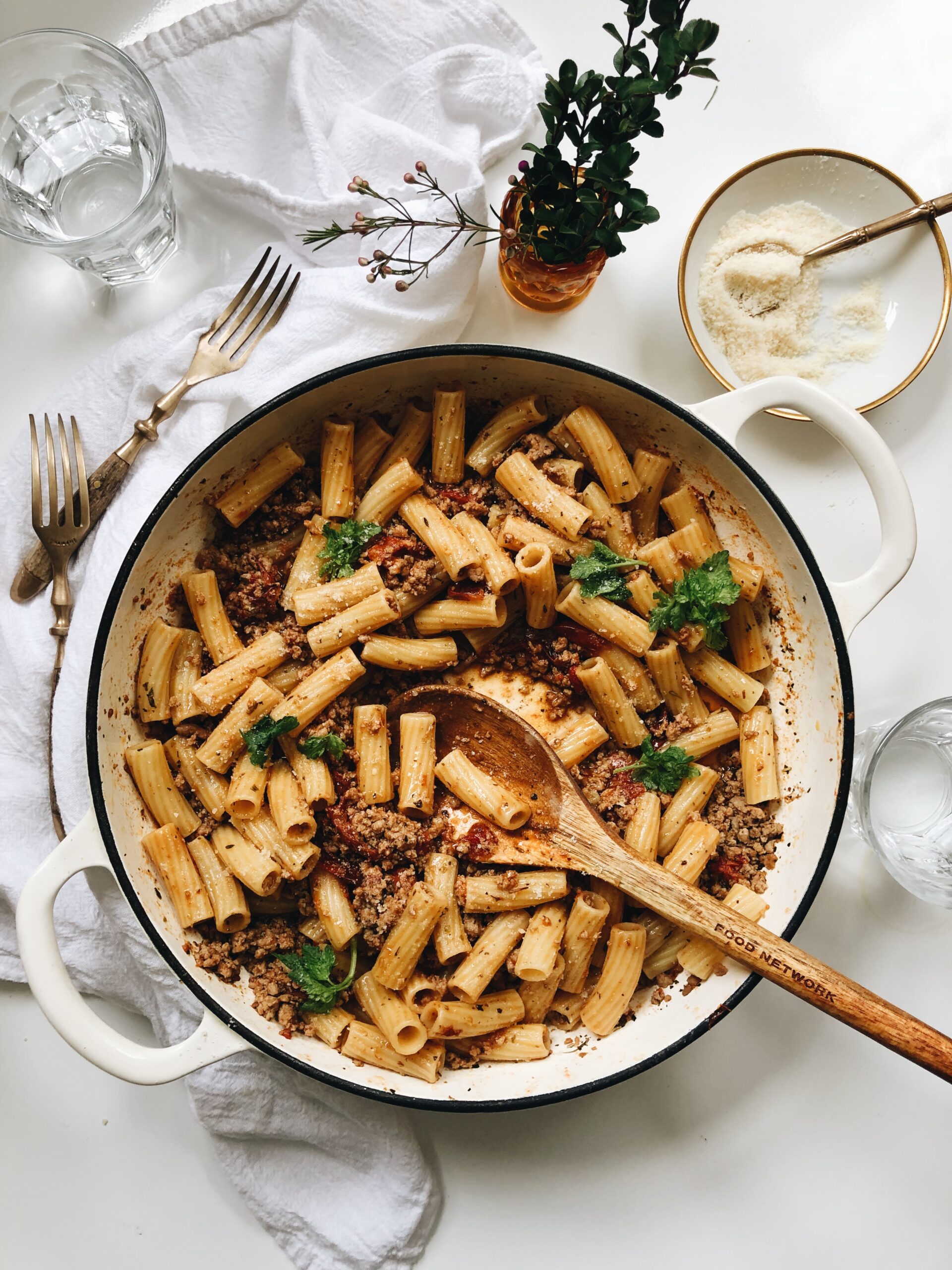 Mama.