If there has ever been a time I needed you to peep it and hark it it is NEOW.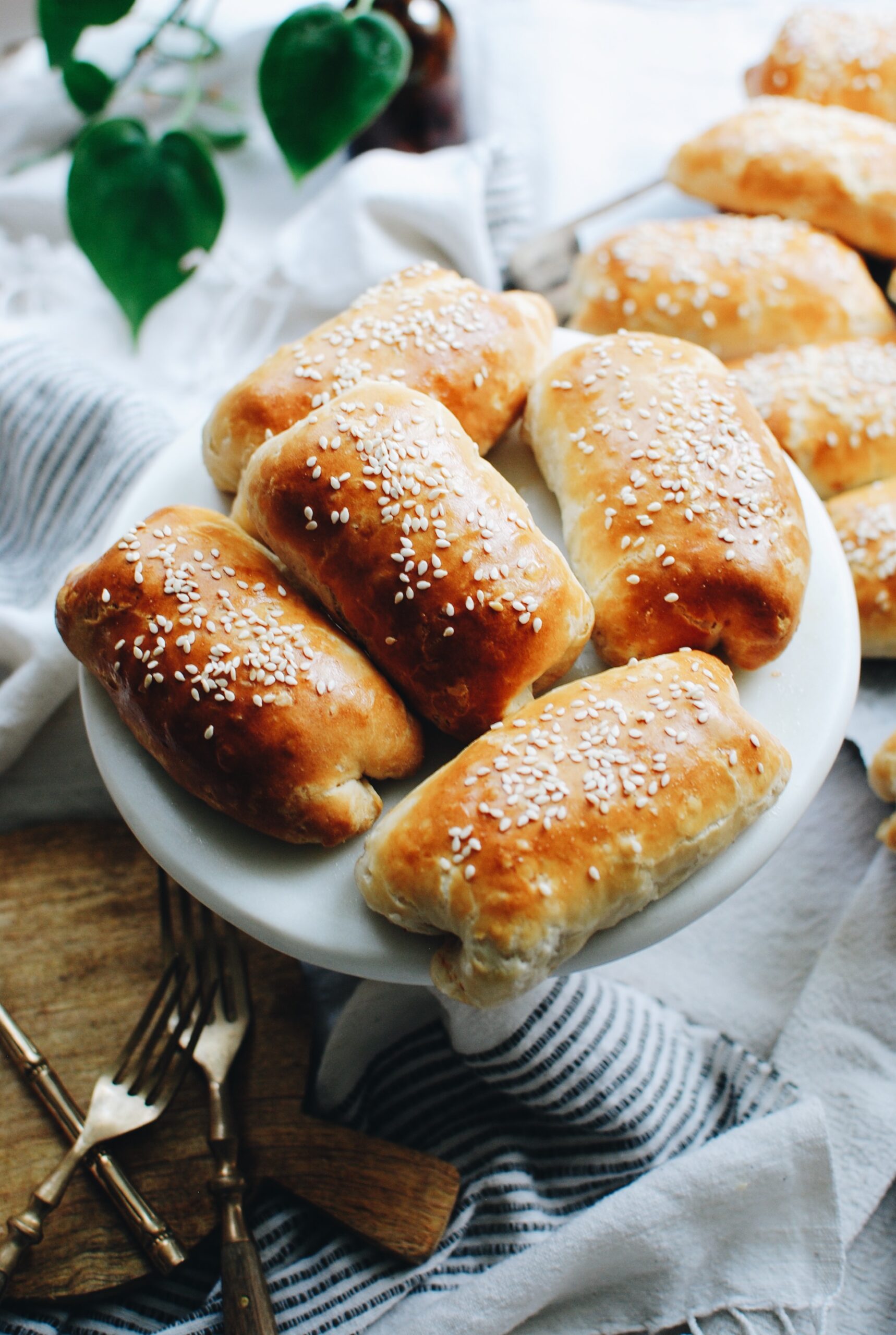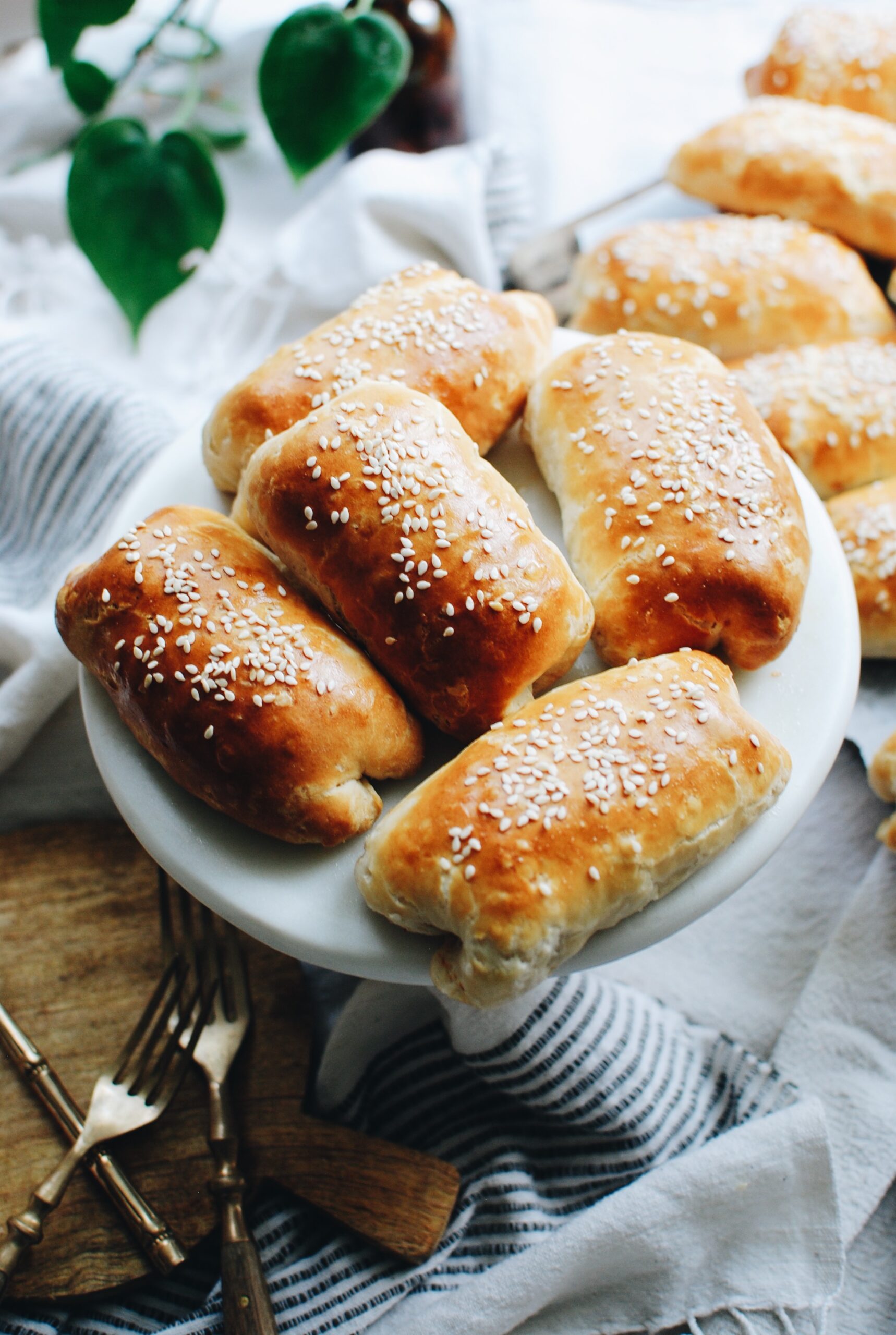 Remember the poll I did on Instagram, asking you if you'd like your cheesy breakfast sausage stuffed in biscuits or puff pastry? Well, it was a close race, I'll say. But the biscuits had about 250 more votes in two swing states, giving the electoral college a clear win, so: biscuits it was!
Girl, look at those. You are going to pretend you own a French bakery and you are going to make the crud out of some beauuuuutiful biscuit rolls.
Basically, you can't even right now.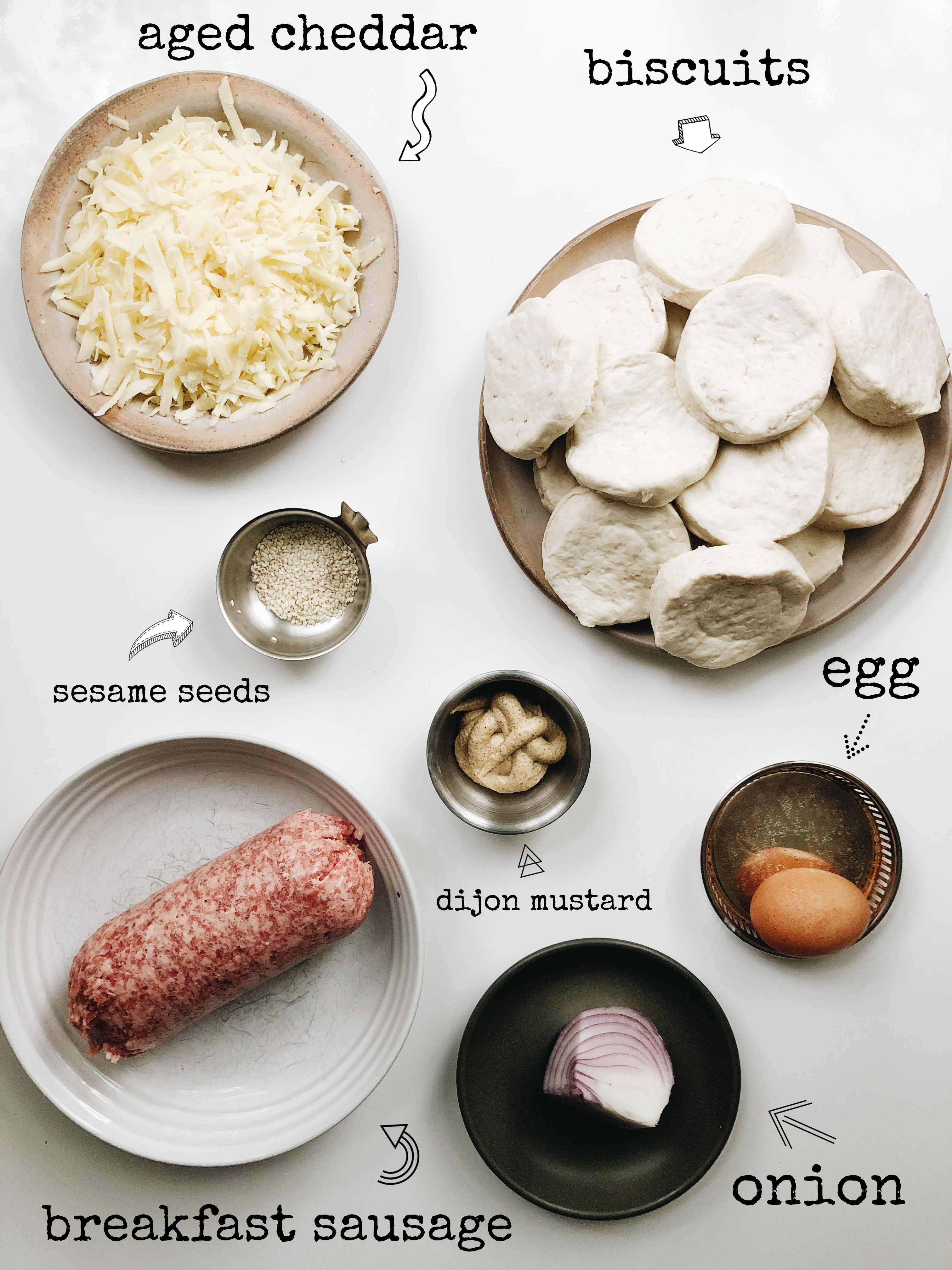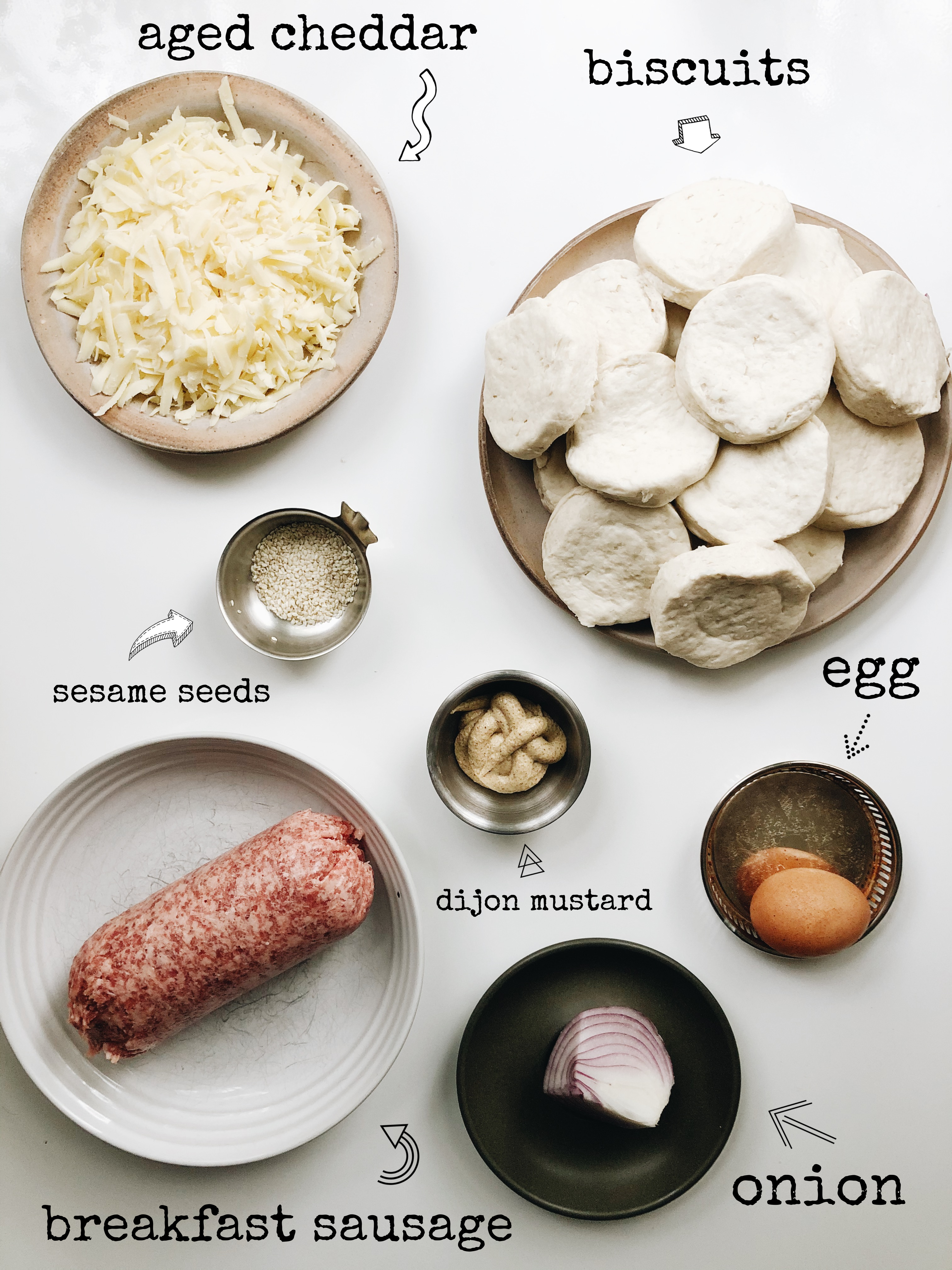 Our cast of characters, if you will.
This is the thing – I made SIXTEEN honkin' biscuit rolls. And you'll probably want to, too, because you can either make them for your giant family now, or make them and freeze away, like moi. See, now I have Thanksgiving breakfast already done and I can just violently slap them on a baking sheet and give them a nice toasting, morning of.
Oh, the sausage – why are there a kazillion different types of breakfast sausage? I'll never know. But, you want a log of it. There's just no eloquent way of saying that. And it should have that country flavor in it, with maybe some added herbs like sage. I know you know this, I'm just talking to myself. I went mild for the kids, but get some heat in that if y'awnt!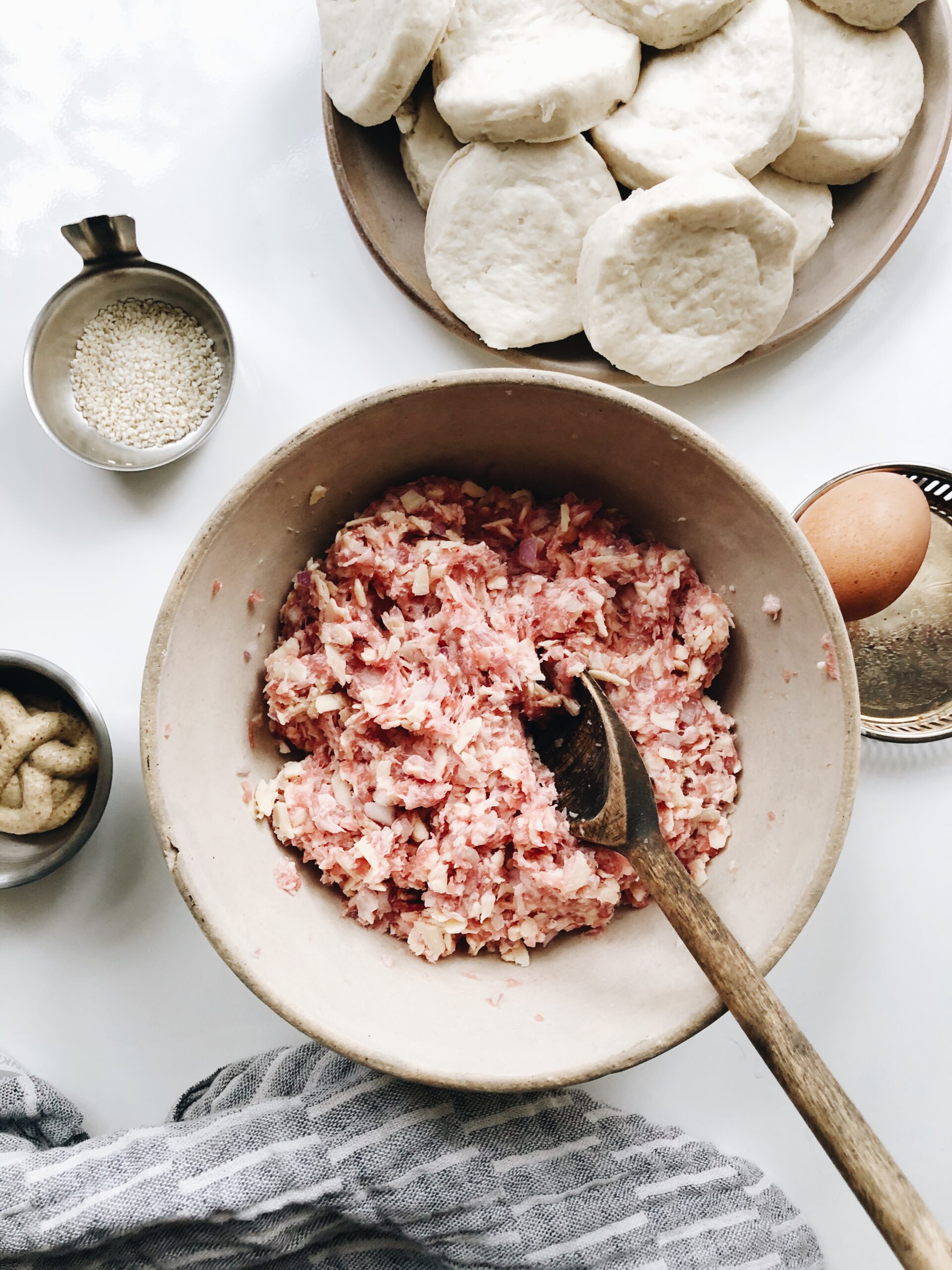 You'll mince the red onion, grate a block of reserved aged cheddar (go fancy! it's worth it.) and mixy mix it with the sausage. All the simple.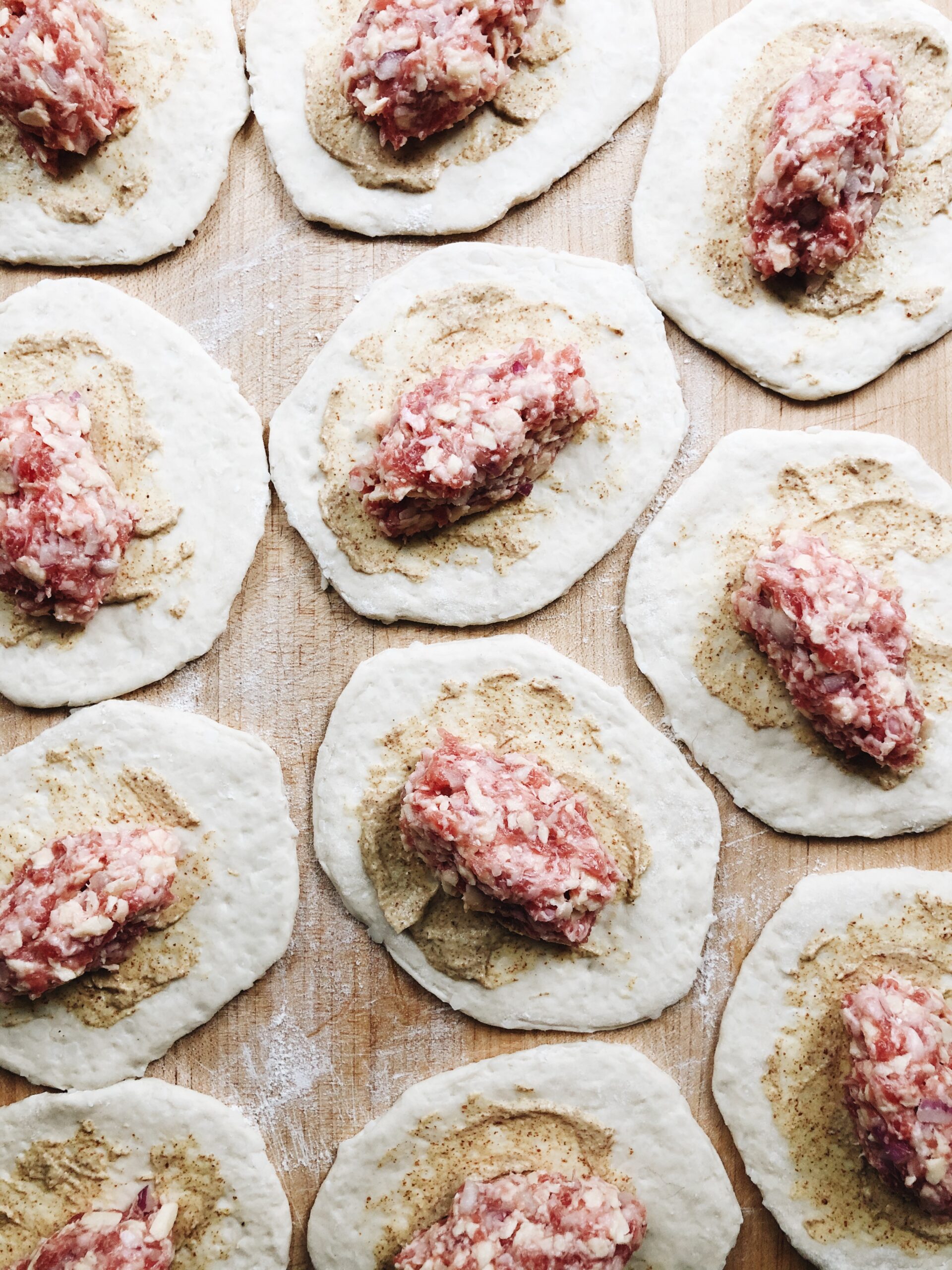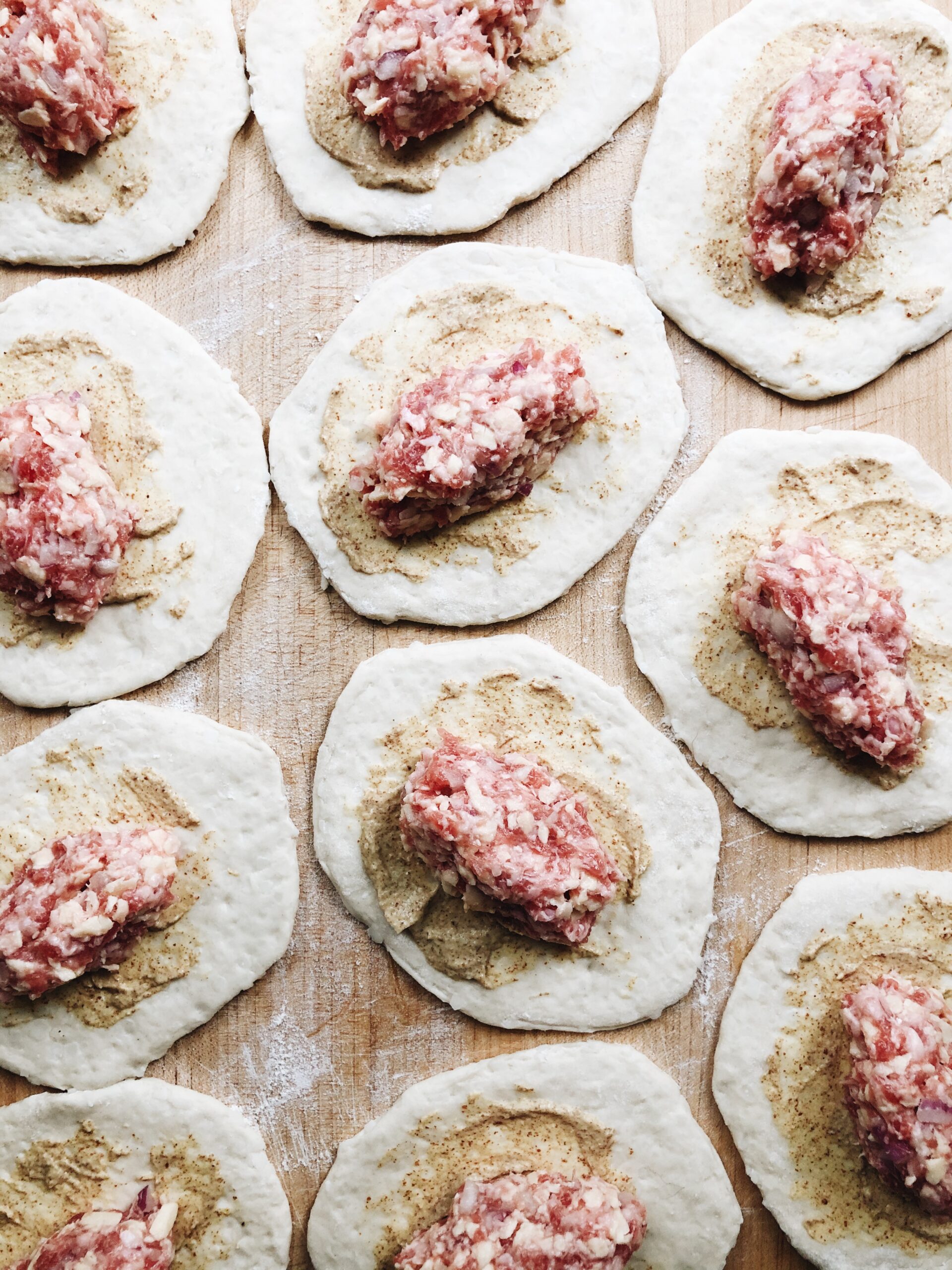 Then heeeere's where we slap a little sophistication on it. In it. In it and on it. Once you roll the biscuits out, spread about a tsp of dijon mustard on each. Do not skip this part. It's ludicrously delicious and will add so much depth to the roll. Sausage and mustard are meant to be, and with that nice sharp aged cheddar, GIRL. Get ready.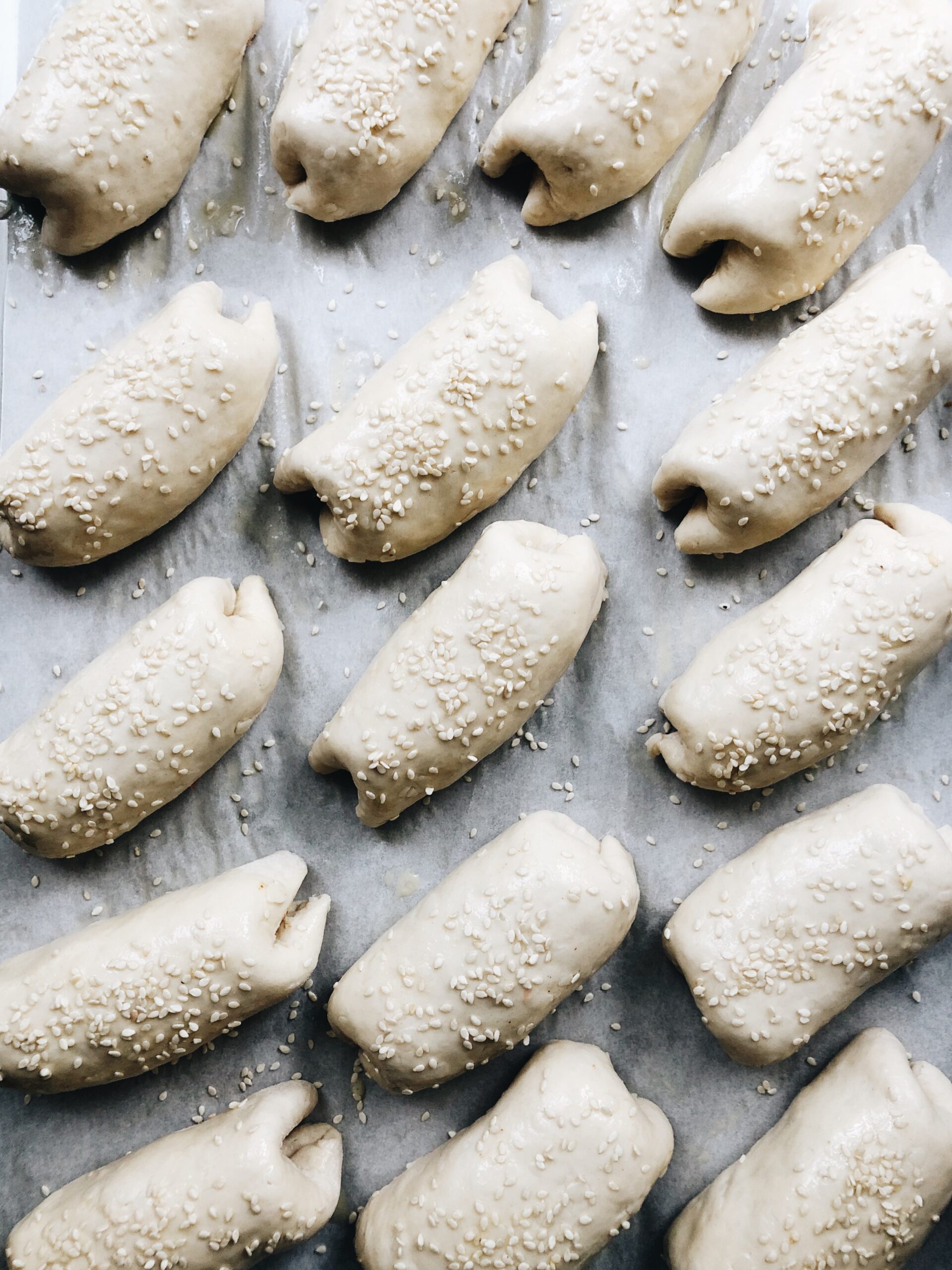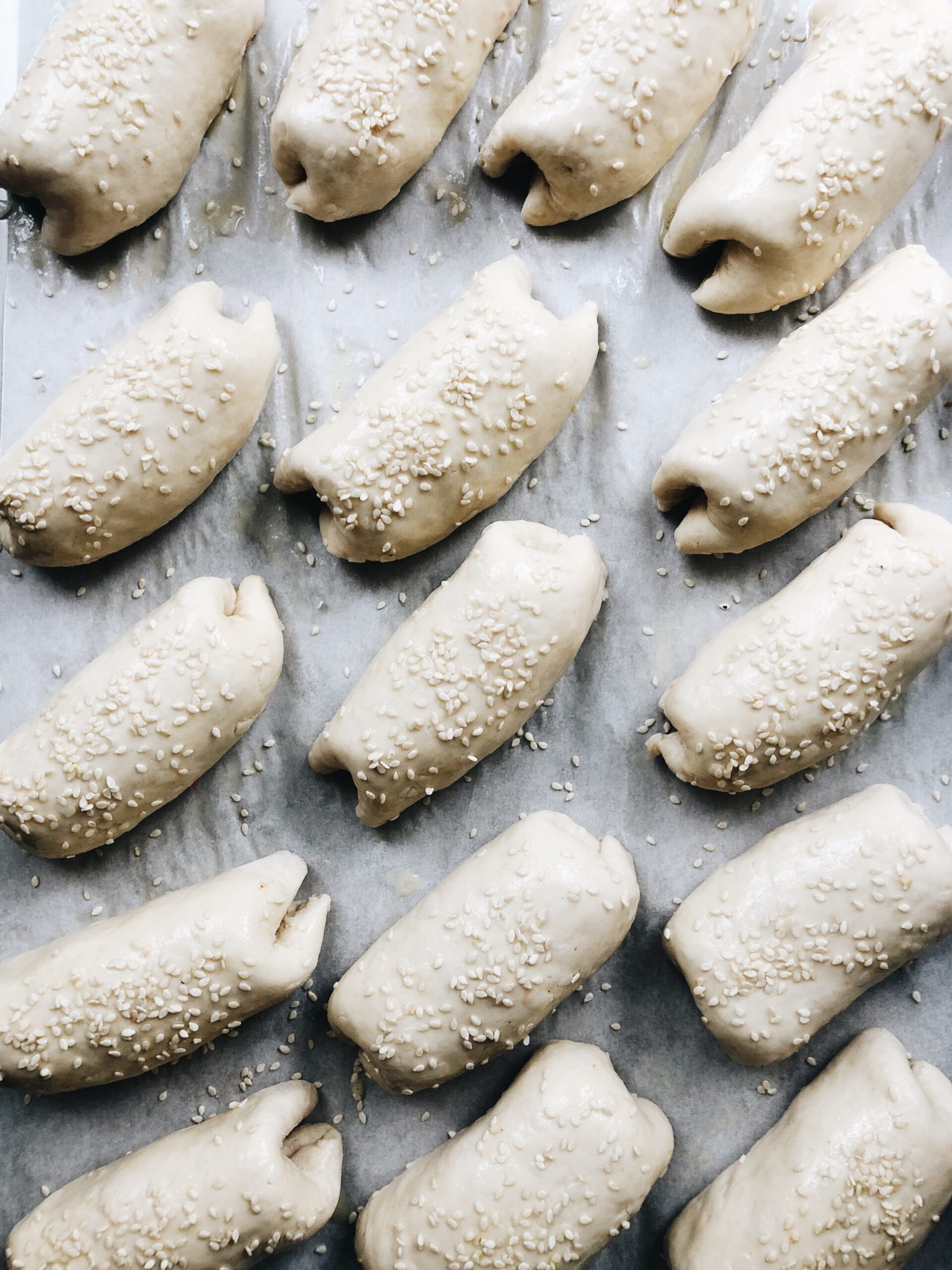 Then you just tuck the sides in and roll 'em up!
Another sophi slap: egg wash plus sesame seeds. Don't skip this either. The biscuits will get that gorgeous golden brown sheen, and the sesame seeds add a tinge of nuttiness that rounds it all out. Plus it's pretty, so.
You know.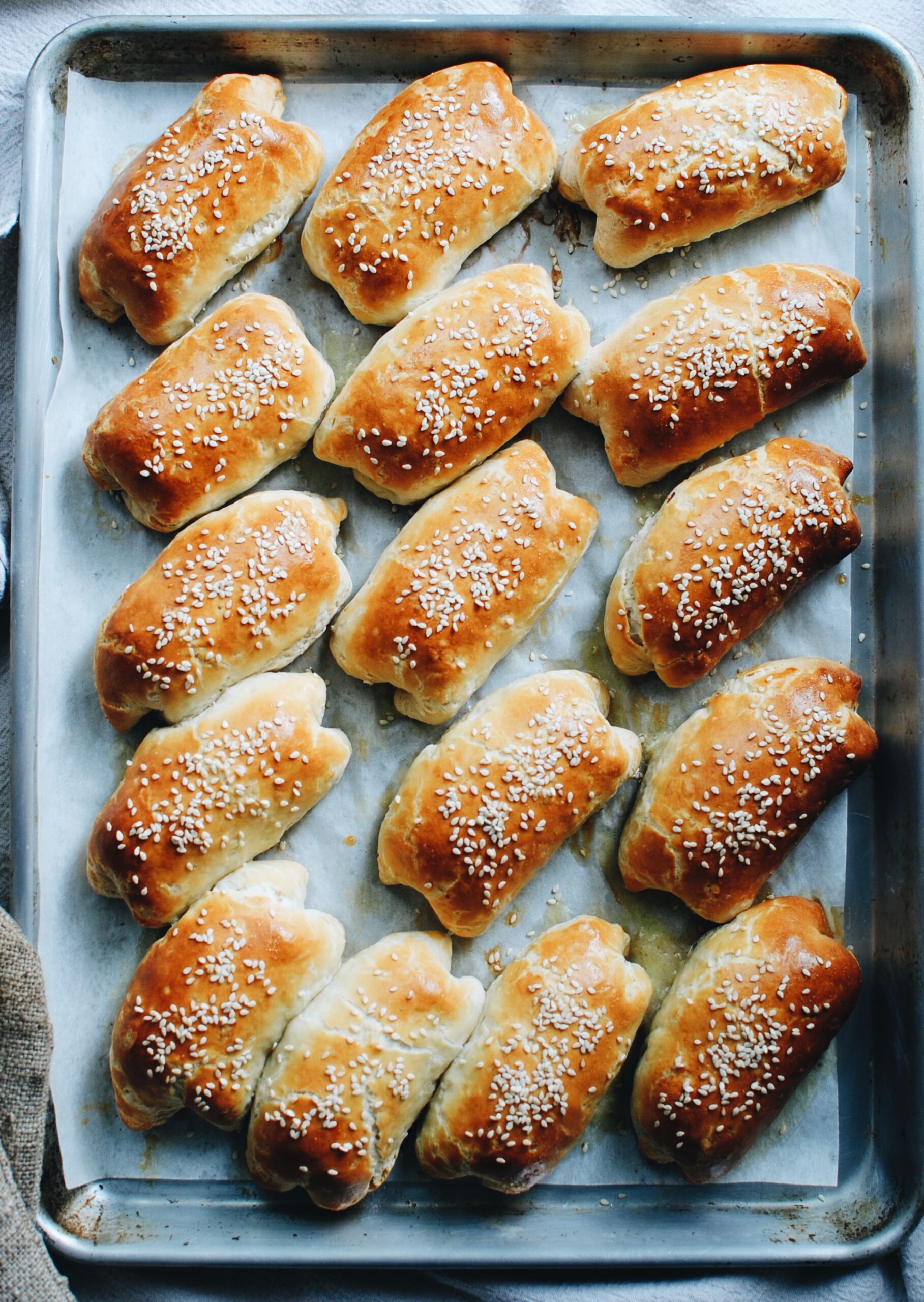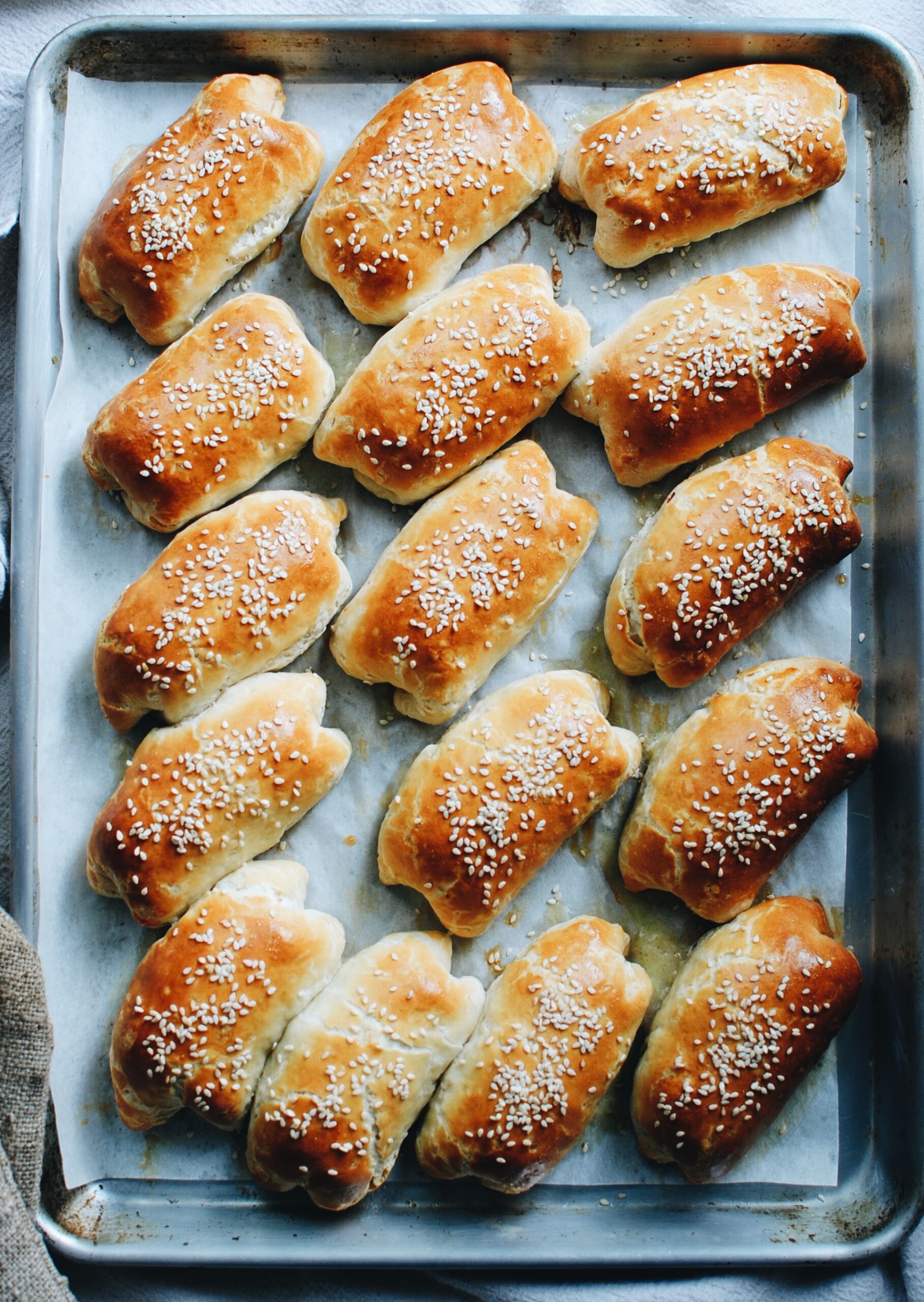 Whatever, yes. Give them all to me right now.
This is close to 30 minutes at 350. I went twenty, turned the tray, went another five, then another three. But you'll keep an eye on yours and know when it's time. And it is time. You can't even understand how tasty these are, o m gggggggg.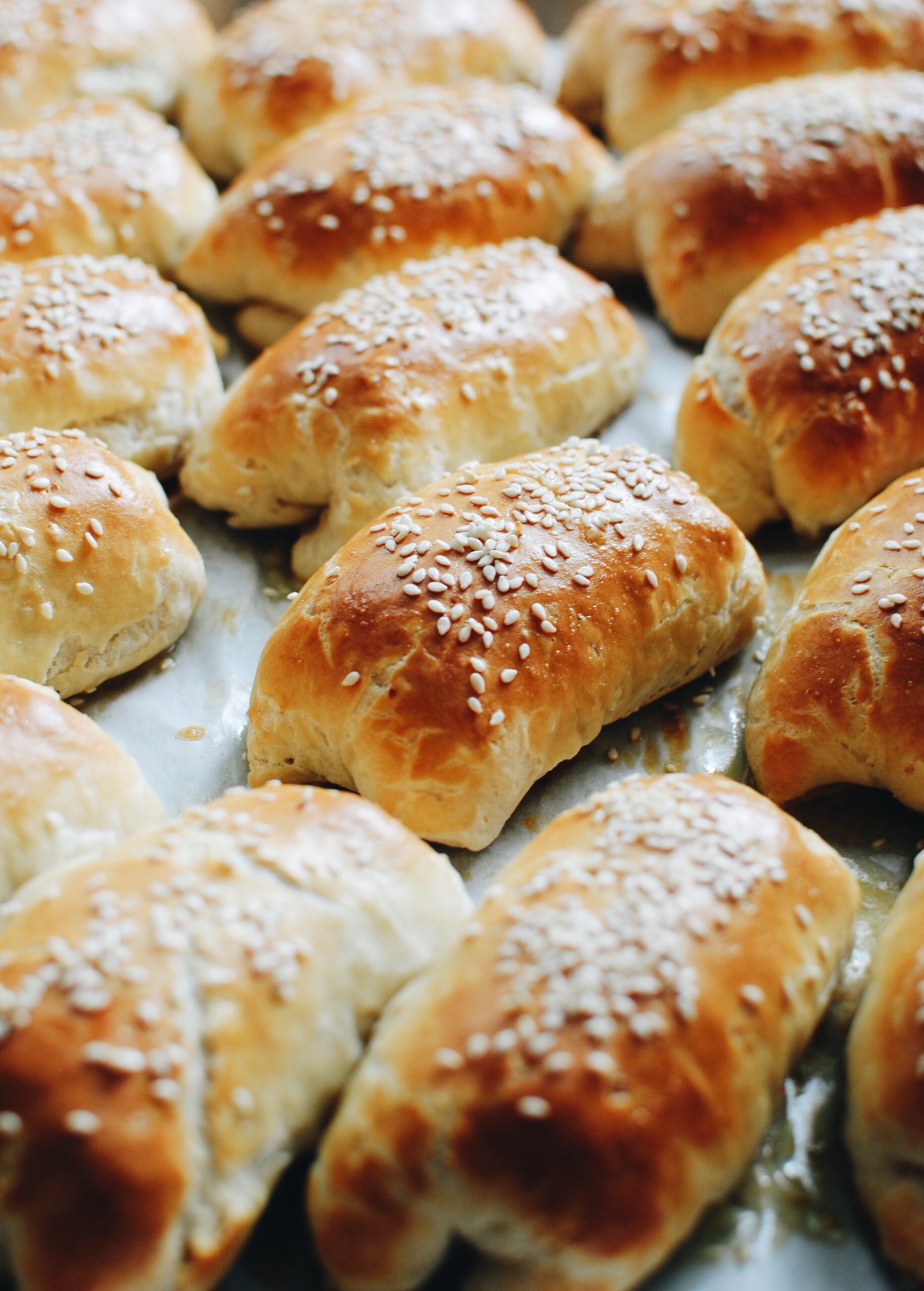 Maybe turn on some bakery music right now. I don't know what bakery music is. Gypsy jazz? French drone? Crackly piano? Any of that. All of that. Turn it on.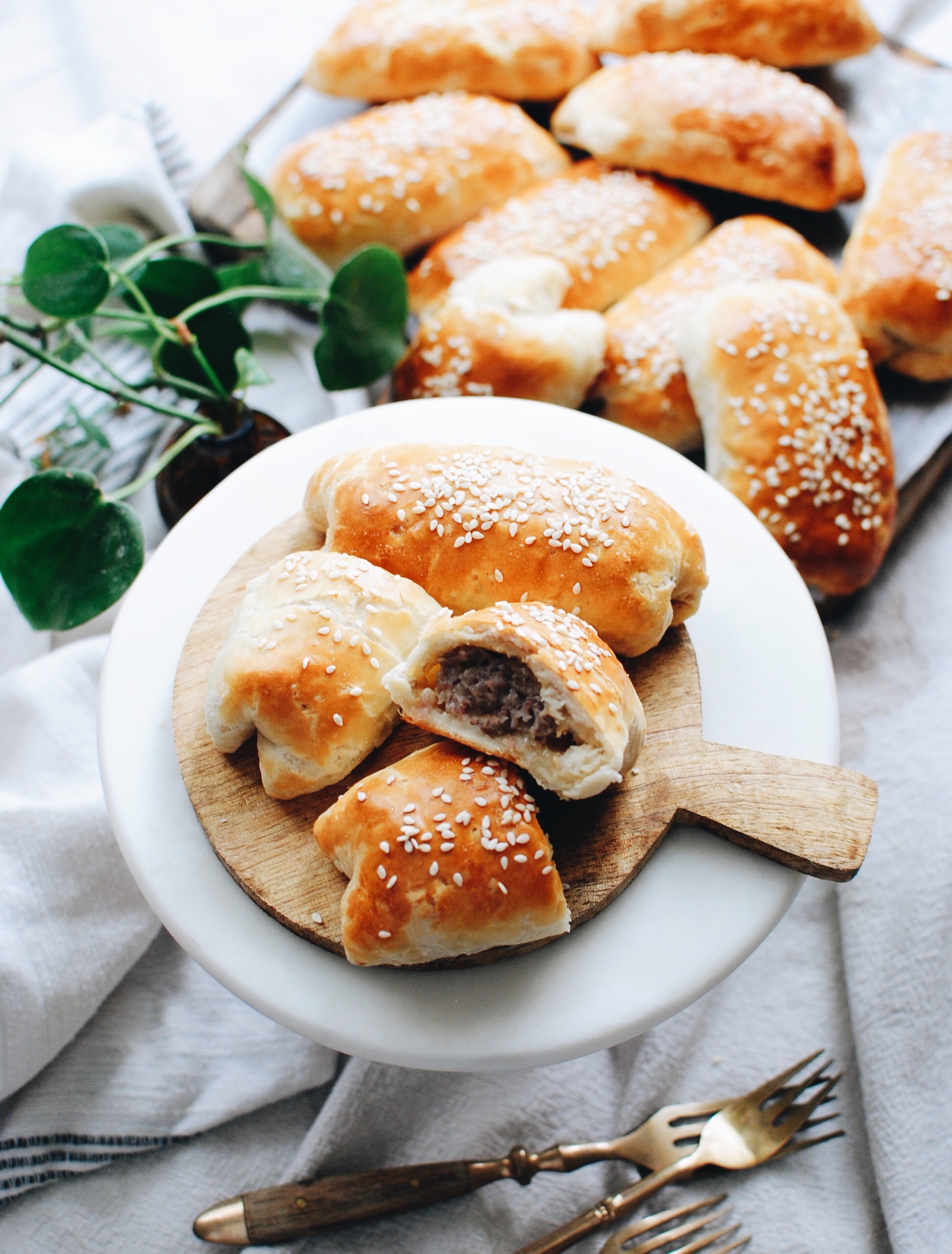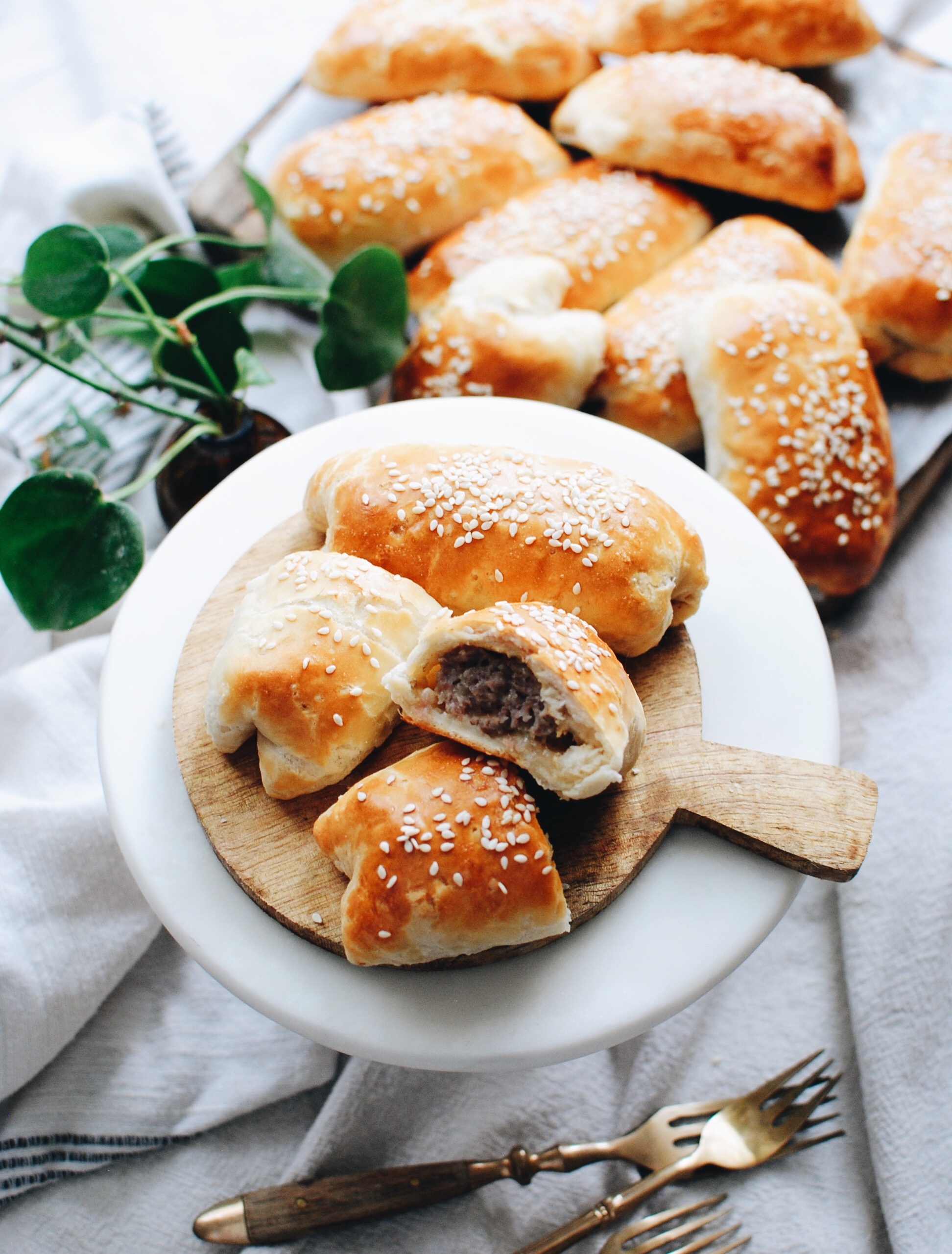 You know when you take a bite of something sinful and glorious and you double over in a fit of giggles and slap a kitten because you can't handle the flavor you just experienced?
These. This. That sharp cheddar cheese has melted and verging on a slight ooze. (we're starting a band called Slight Ooze and I already hate all those words.) The mustard is problematically perfect cozied up to the sausage. The biscuit is puffed, golden, pillowy. You'll cry until Christmas.
I beg of you, try these out. You can always half the recipe (and freeze the other half of the sausage) if that's more your style. And you can make them ahead of time and reheat for a few days for speedy breakfasts. Or make them a few days before T-giving, freeze, then thaw and re-bake morning of. Or just make them all today and eat them immediately in a locked bathroom with the lights out.
I'm not here to judge.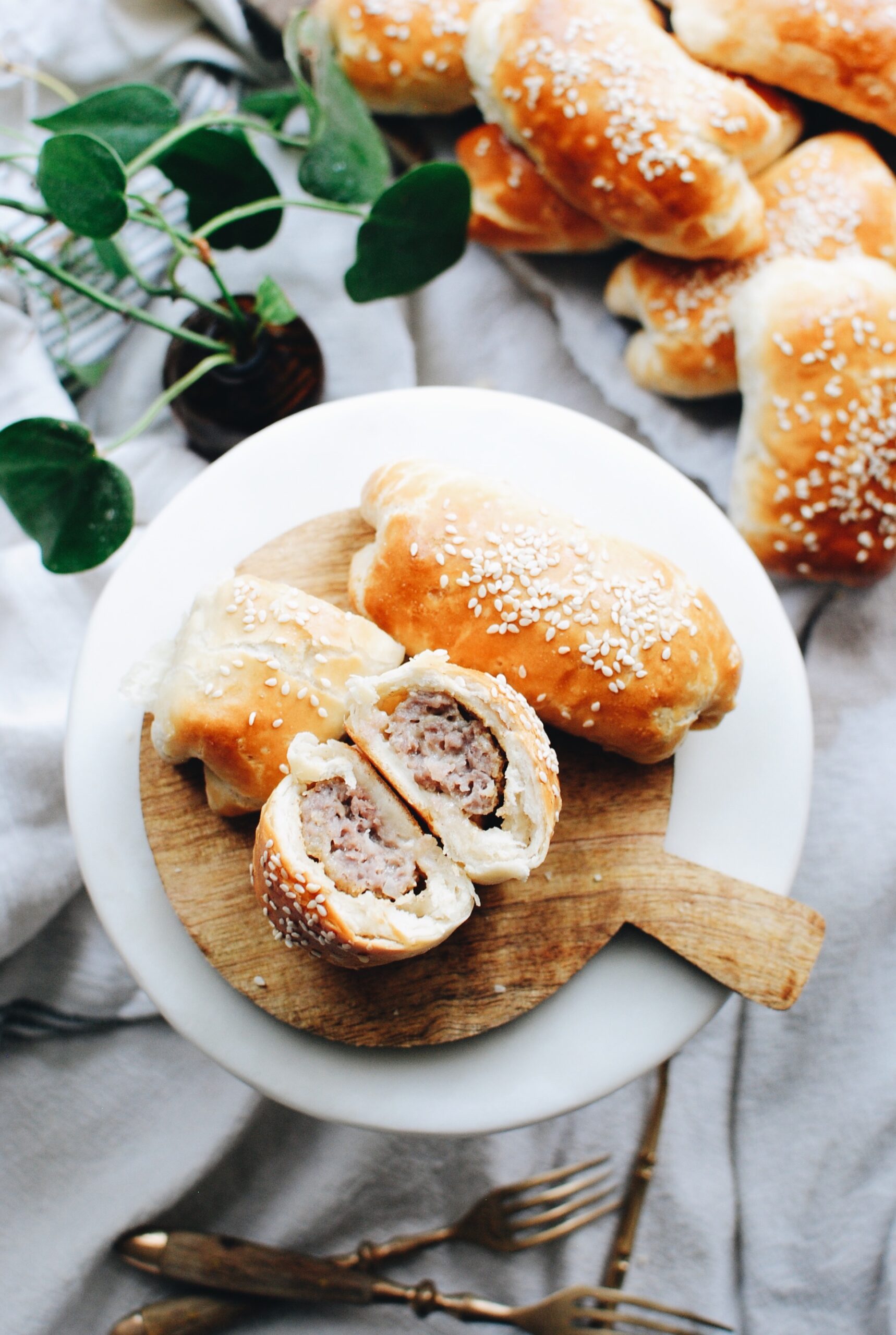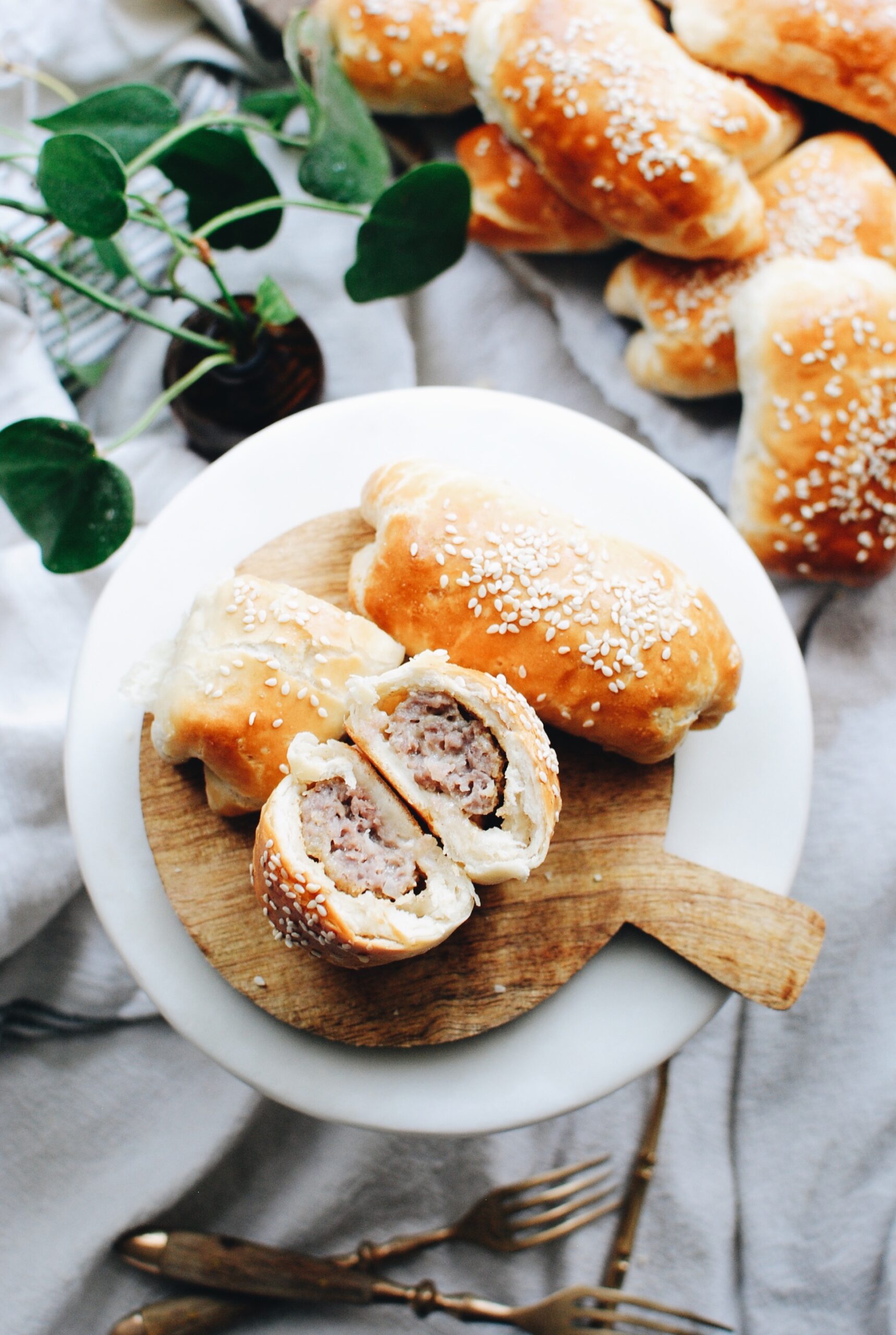 Welcome to your new life.
Cheesy Sausage Biscuit Rolls
Ingredients
1 pound mild breakfast sausage
1 (7 oz) block aged white cheddar, grated
2 Tbs. finely chopped red onion
2 (1 pound 3 oz) cans large biscuits, rolled out to make 5-inch circles
3 Tbs. dijon mustard
1 egg, lightly beaten
1-2 Tbs. sesame seeds
Instructions
Preheat your oven to 350.
In a medium mixing bowl, combine the sausage, chopped red onion and grated cheddar cheese. Use a wooden spoon to mix it all together thoroughly.
On a floured work surface, arrange the rolled-out biscuits. Spread about a tsp of the mustard over each biscuit, leaving the edges clean. Form a small mound of sausage with your fingers (about 2 Tbs each) and place in the enter of each biscuit round. Fold the edges in and roll up to create a little biscuit roll. Cute, right? Place on a baking sheet seamside down. Repeat with the remaining biscuits. Brush the egg wash over the tops of each biscuit roll and sprinkle with the sesame seeds.
Bake anywhere from 25-30 minutes, until the rolls are puffed, golden brown and perfect.
Serve immediately!
Makes 16 biscuit rolls.
7.8.1.2
462
https://bevcooks.com/2020/10/cheesy-sausage-biscuit-rolls/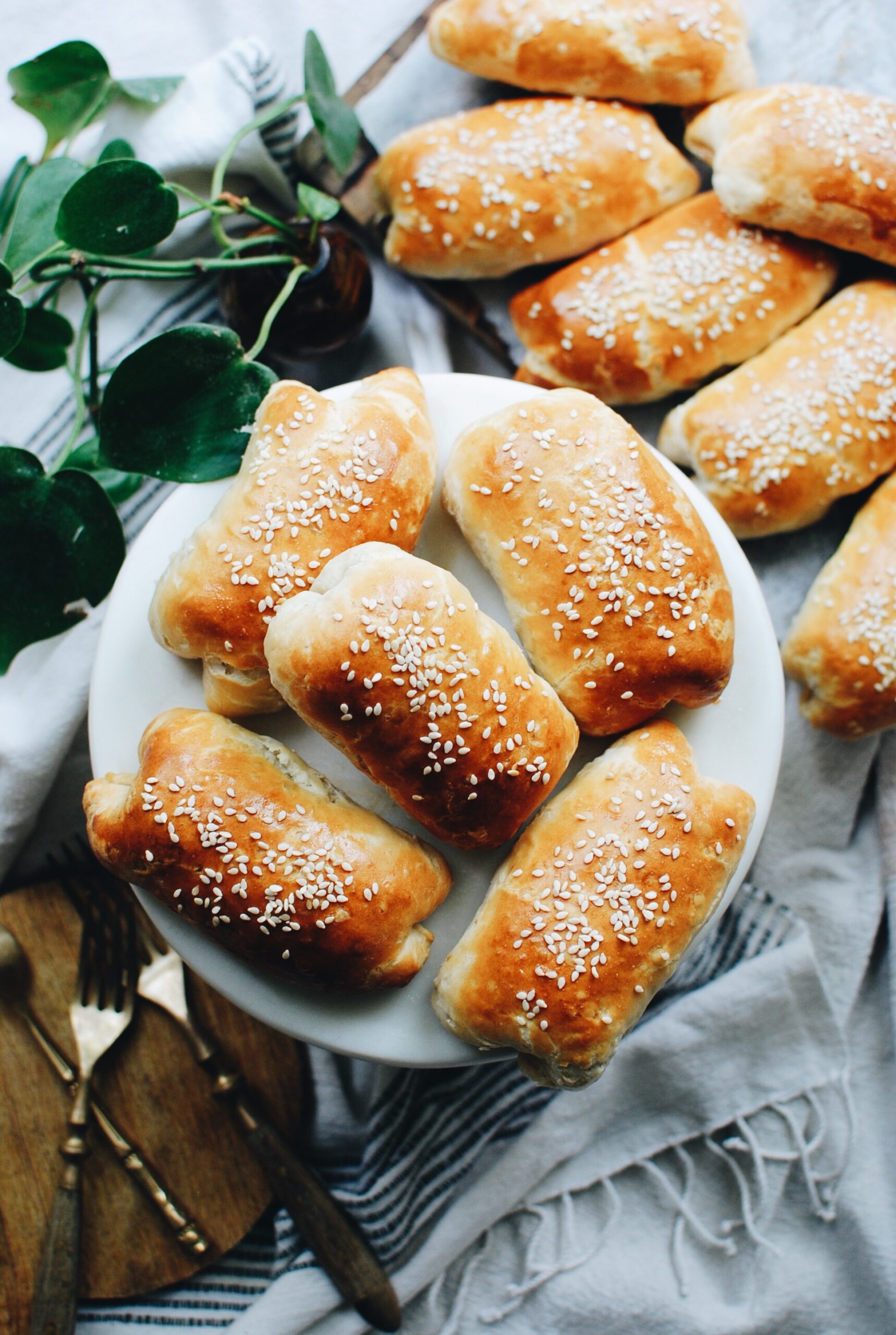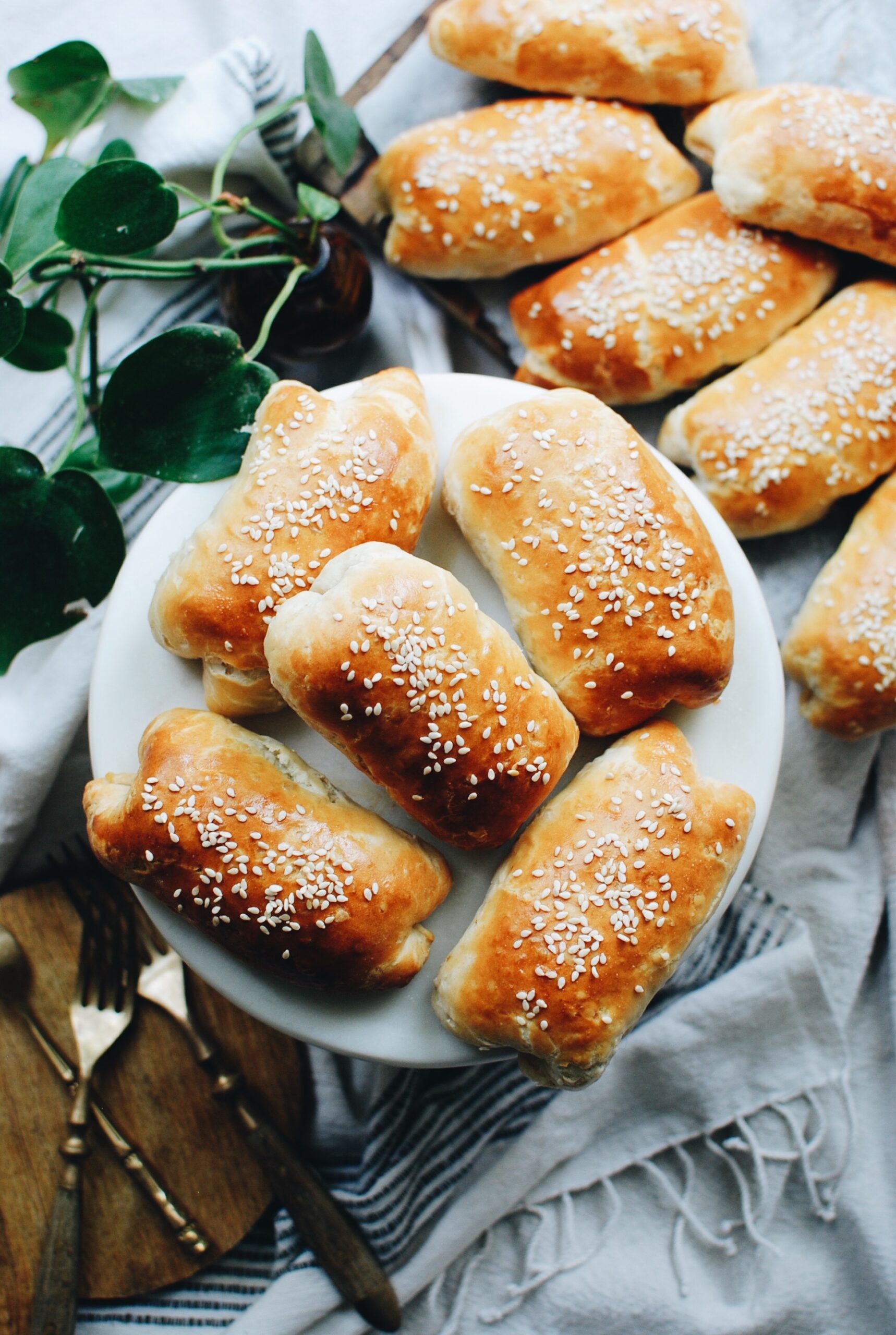 Don't forget the bakery music.