I MEAN. . .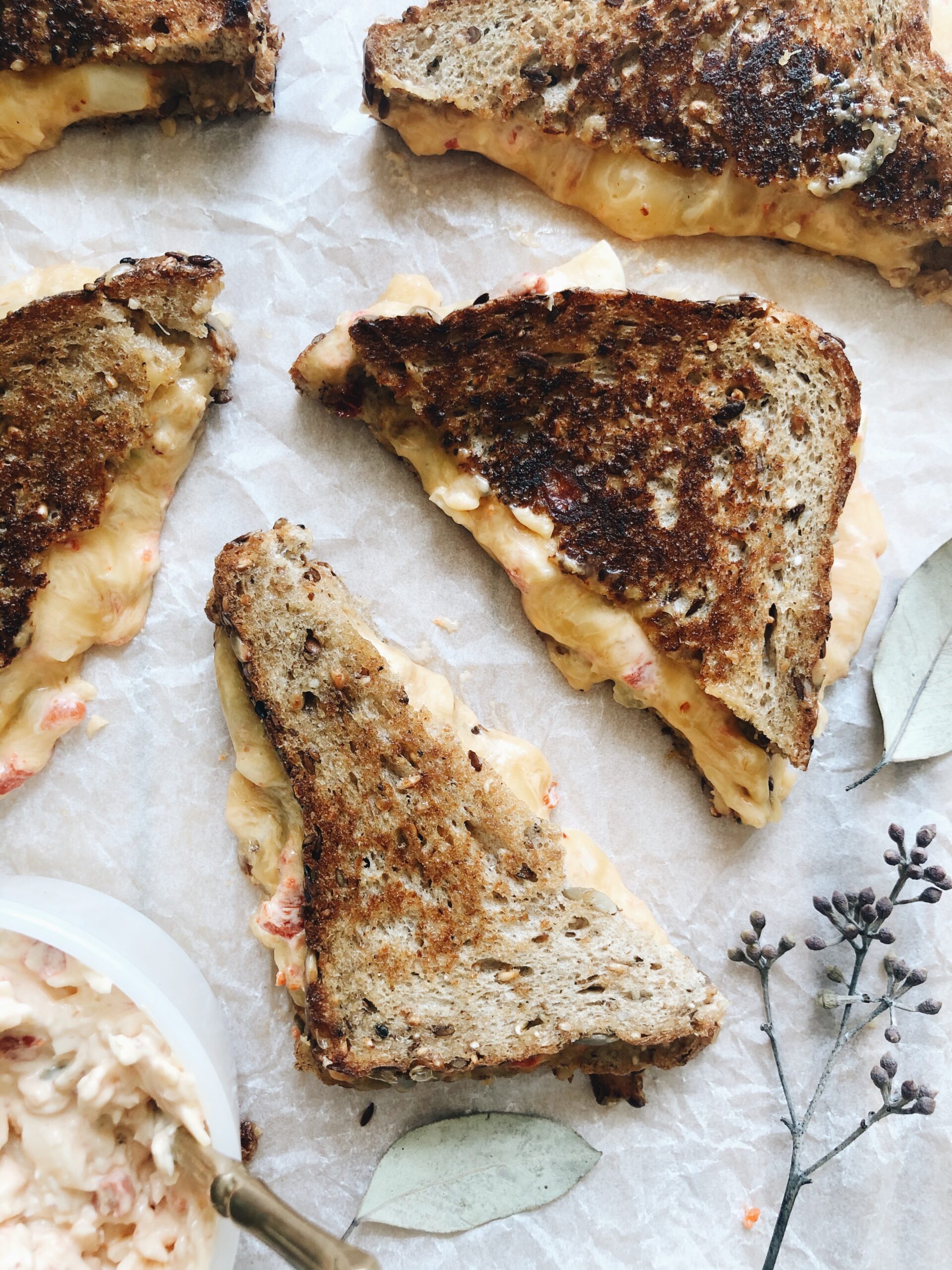 I saw this headline the other morning in my daily New York Times newsletter that said "Anything for Dinner is OK." And out loud, verbally to no one I said, "DUDE I HEAR THAT." Matter of fact, right at this moment I'm eating leftover cornbread from a few nights ago with melted cheese on top (with my kale and fried egg). It's breakfast. This is where we are. And it's fine.
My point is, I'm showing you a grilled cheese sandwich today that uses jarred fridge and pantry staples and it's totally dinner! Or lunch or breakfast or picnic snack time galore.
Because there is no better time than now to remember all those jarred pickled peppers in the back of your fridge. That one lone tin of chipotle peppers in your CUPBOARD sobbing to be remembered and used. There's so much flavor packed in all these jars and cans. Get 'em out.
Let's peetheth!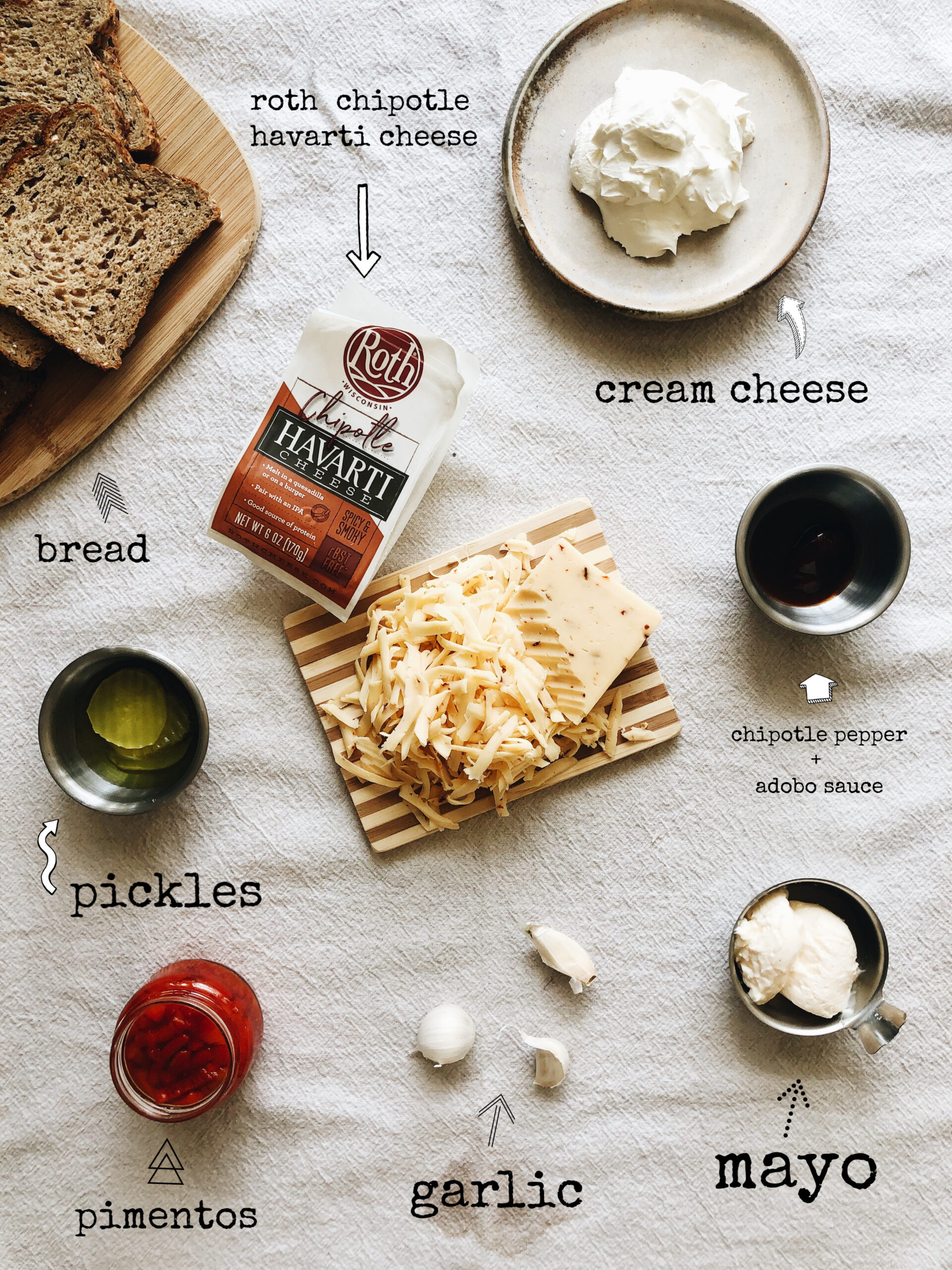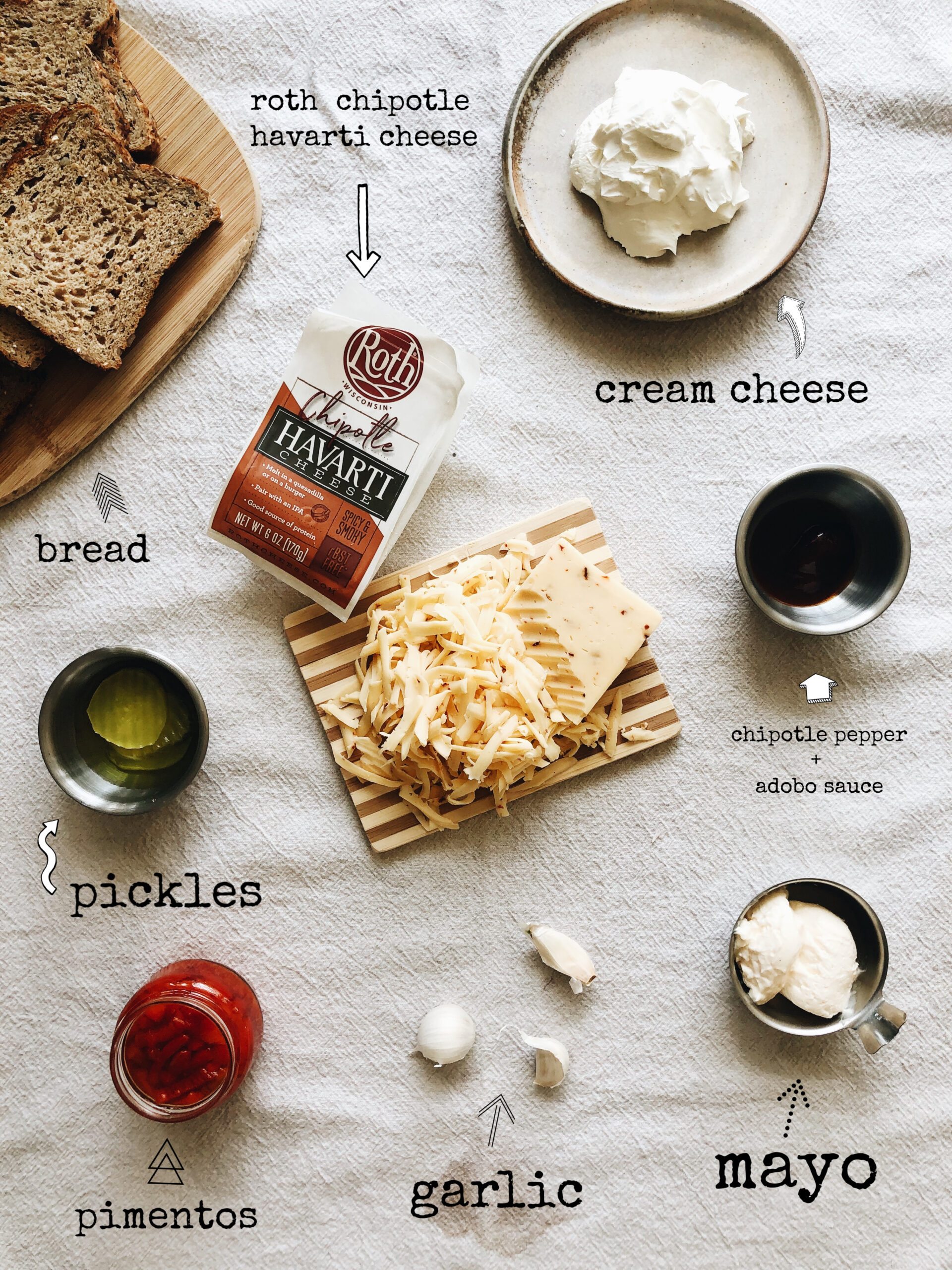 So this is the what we have here. You know my unruly obsession with Roth Cheese. And all their flavored havartis. It is an emotional prison from which I never want to escape.
For this sandwich I'm using one of my FAVES (not favs) – their Chipotle Havarti. Ugh, it is such creamy pepper perfection. Not spicy at all, but still delivers all that depth of pepper flavor. I can't. I won't. I did. I will again.
You're probably like, WHY ARE YOU MELTING THIS PIMENTO CHEESE AGAIN? Because I'm a rebel like that, George.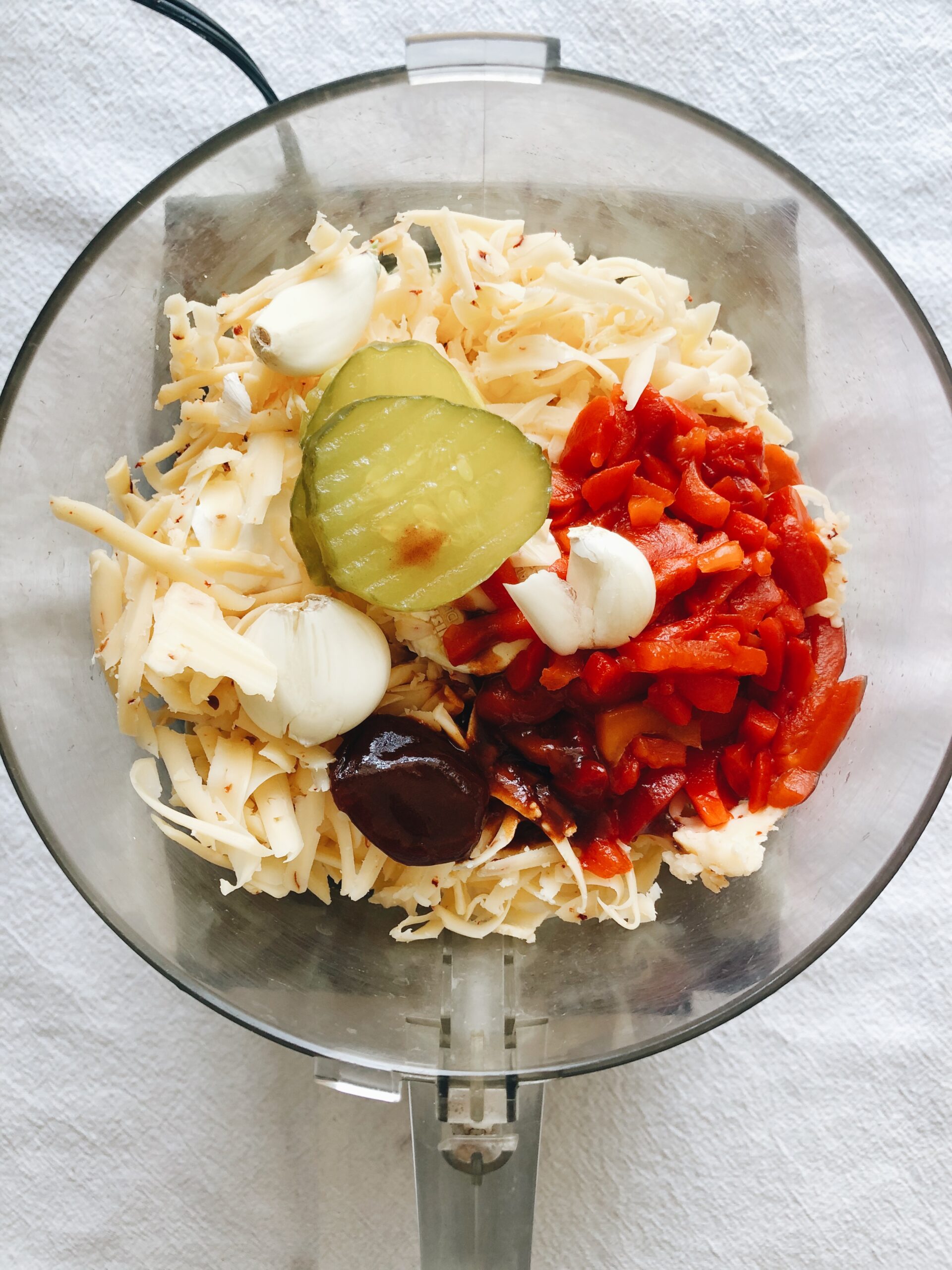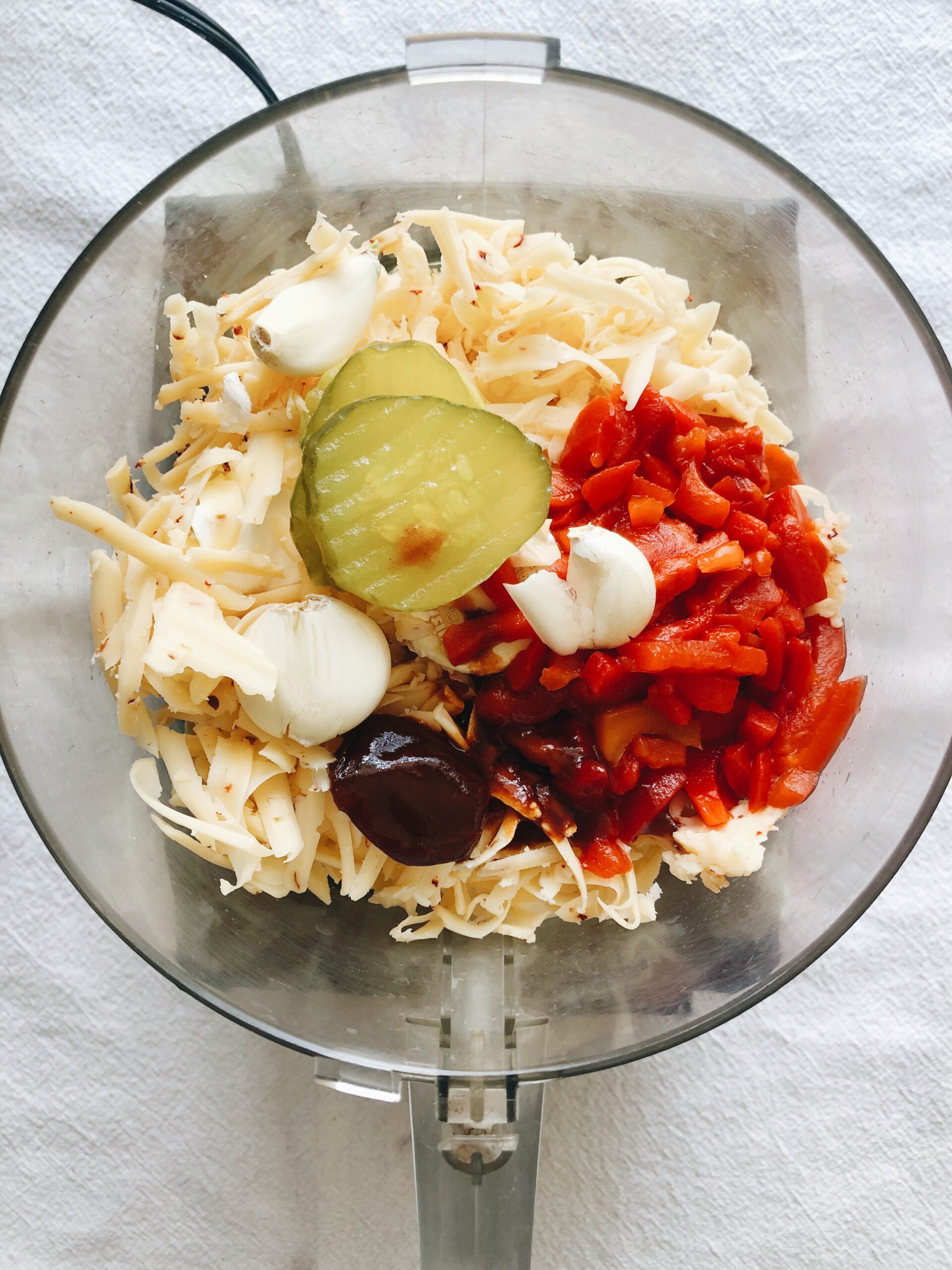 Also, I ended up using TWO of Roth's Chipotle Havarti cheese. You can always use one block and half the rest of the ingredients. That absolutely works. I just felt like I needed a trough of cheese in my life. Special times, folks.
Dump it all in a food processor!
***** okay before we move on, I have two things to say. One, not sure why I put five hundred asterisks before the word "okay". Two, drain the pimentos! You don't want too much liquid in this mix, otherwise it won't melt the right way. We're talking level amounts of mayonnaise, no pickle juice with the hamburger dills. Just the solids, ma'am. Got it? Coo.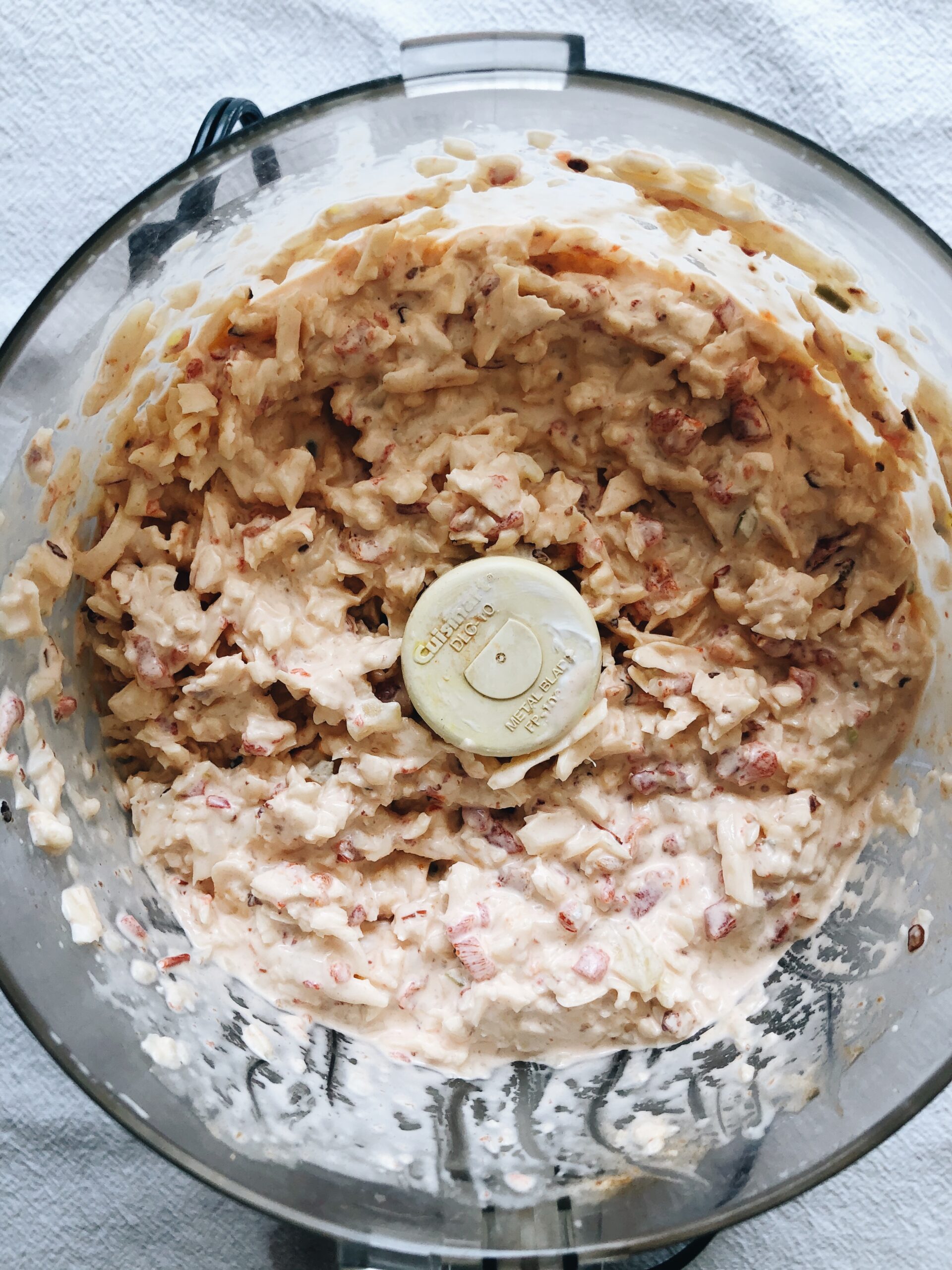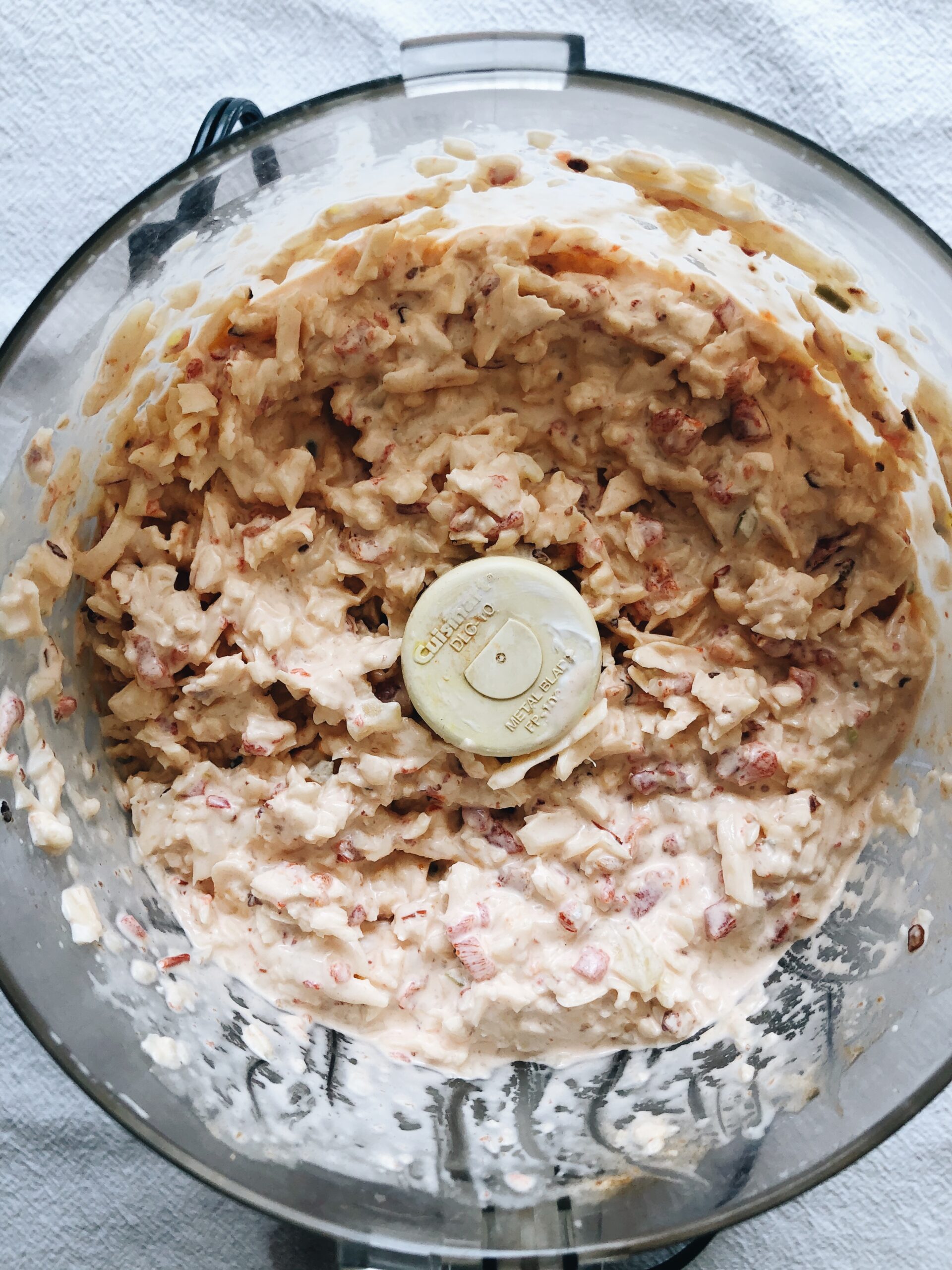 Hello, my new best friend.
Honestly, just a couple of pulses are all you really need here. Nothing intense. You don't want pimento MUSH. You want that good texture. And all the people said, AMEN.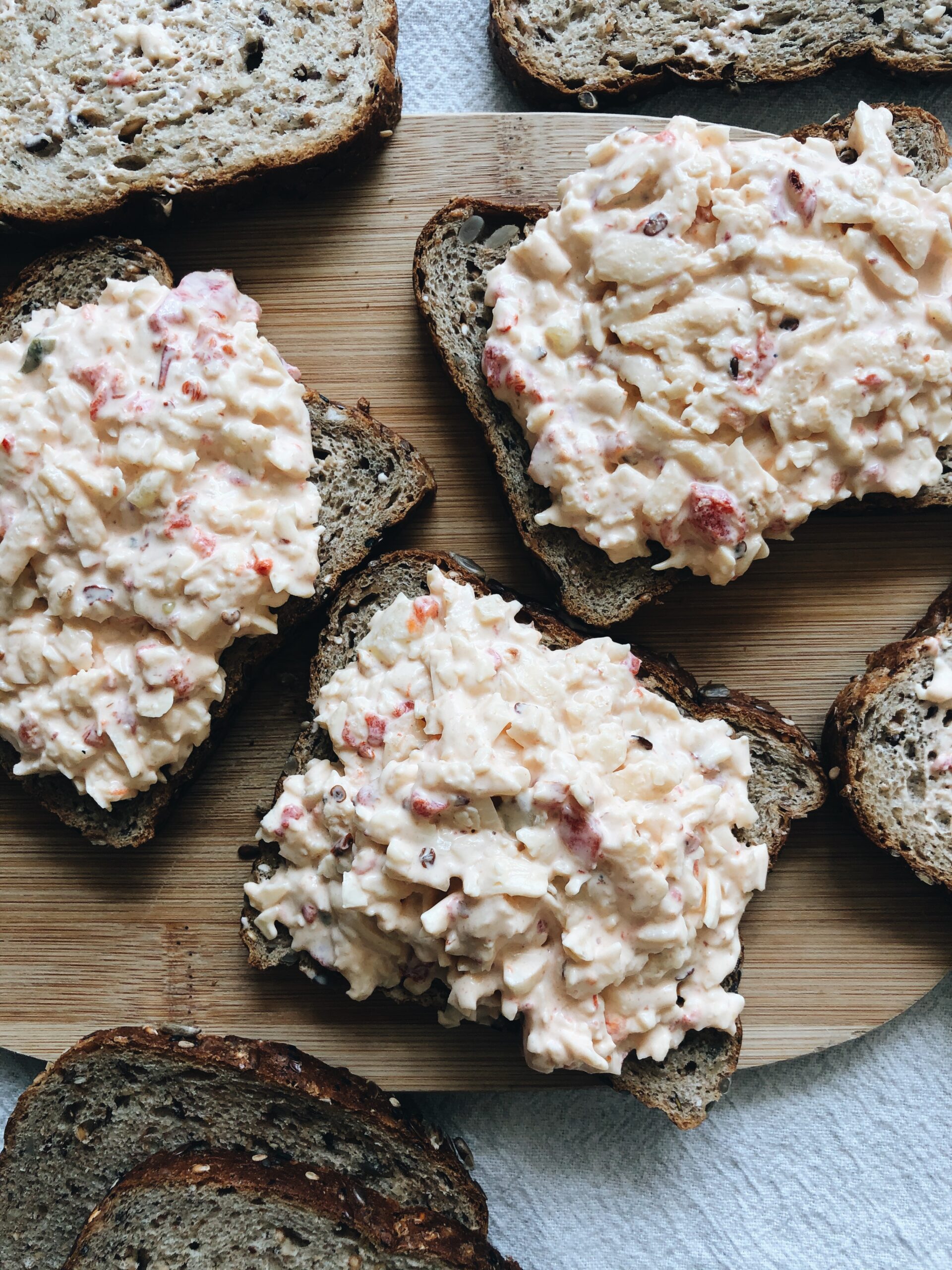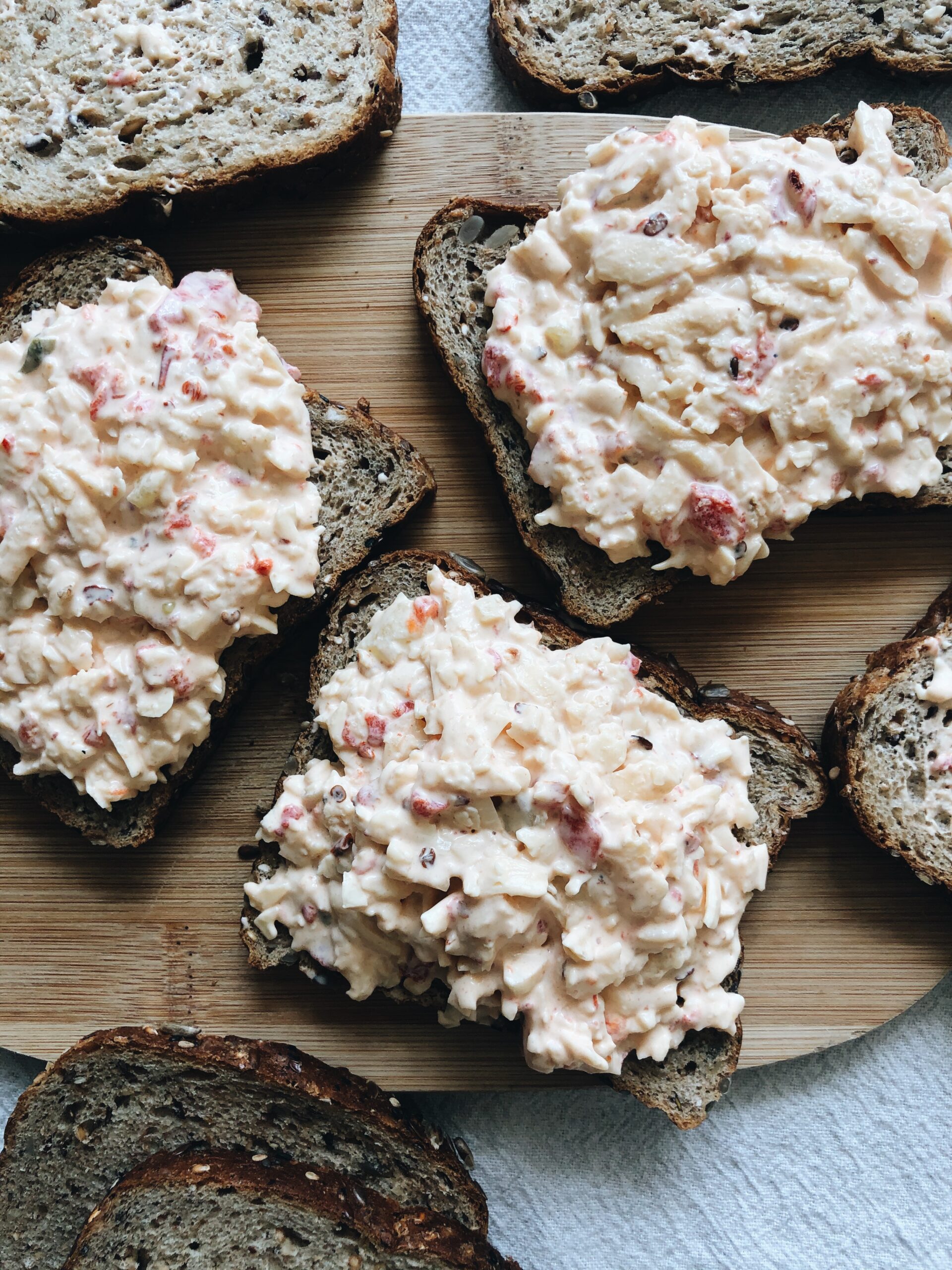 Start melting a few Tbs. of butter in a wide pan. Spoon mounds of pimento cheese onto pieces of bread. I had grainy sliced bread that I froze three weeks ago, right when the zombie apocalypse broke. But ANY bread here is fine. Shoot, you can even make your own bread, slice it and use that!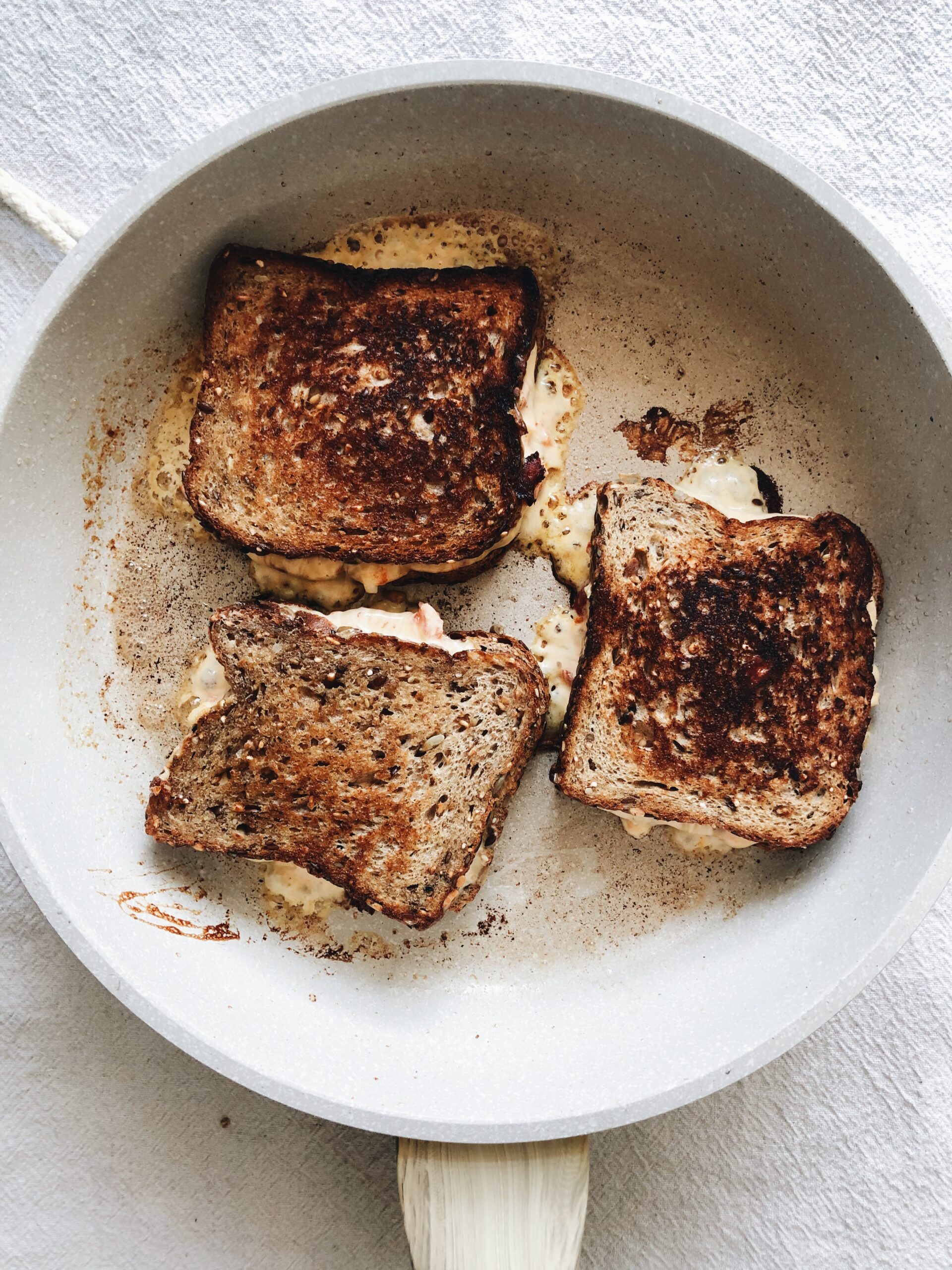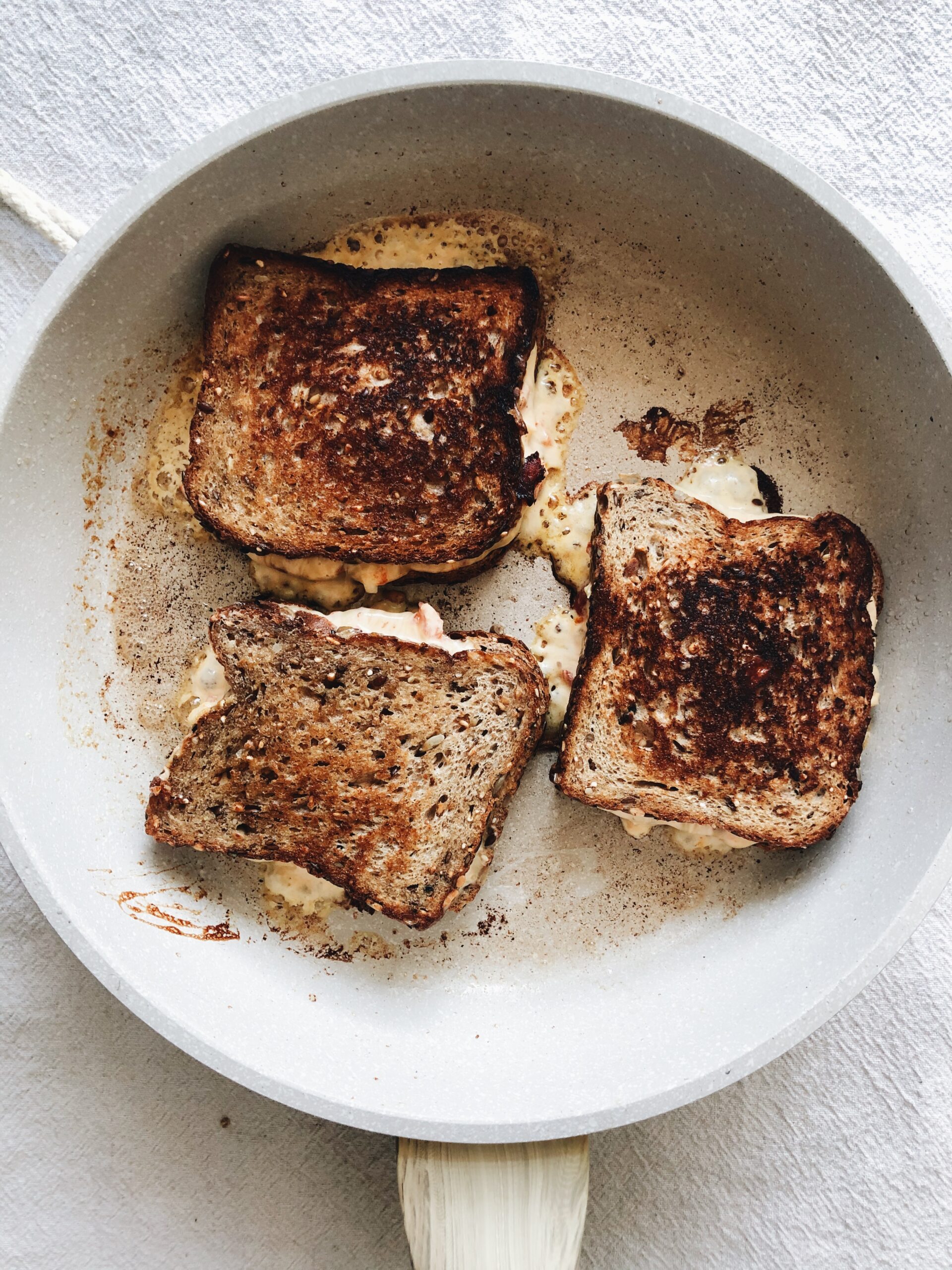 The goal here is not low and slow. Otherwise the looser ingredients in the cheese will cause the mix to really pour out. You just want the hot butter to brown the bread, and a barely-melting of the cheese. Creamy, ooey gooey, soul caressing. You know.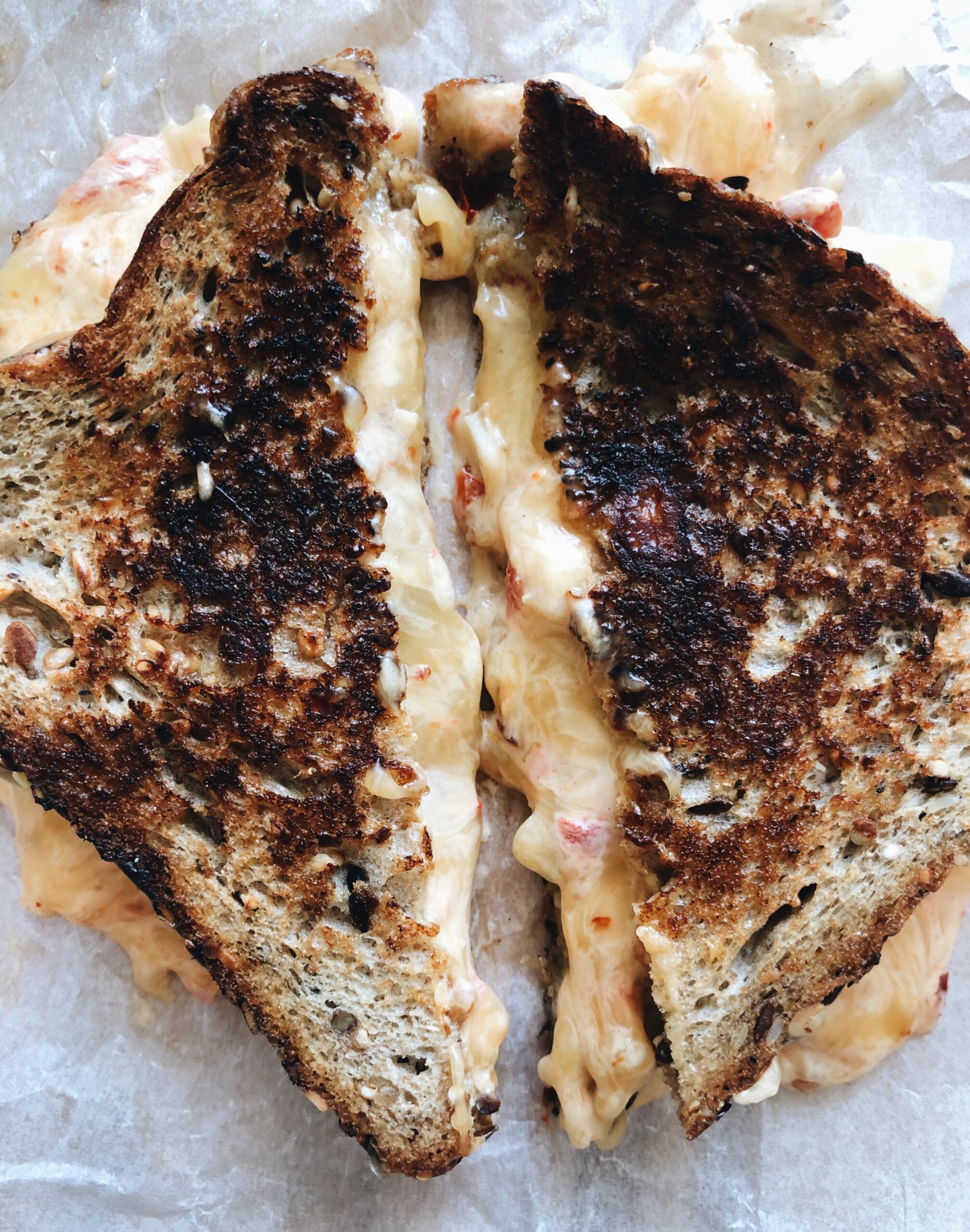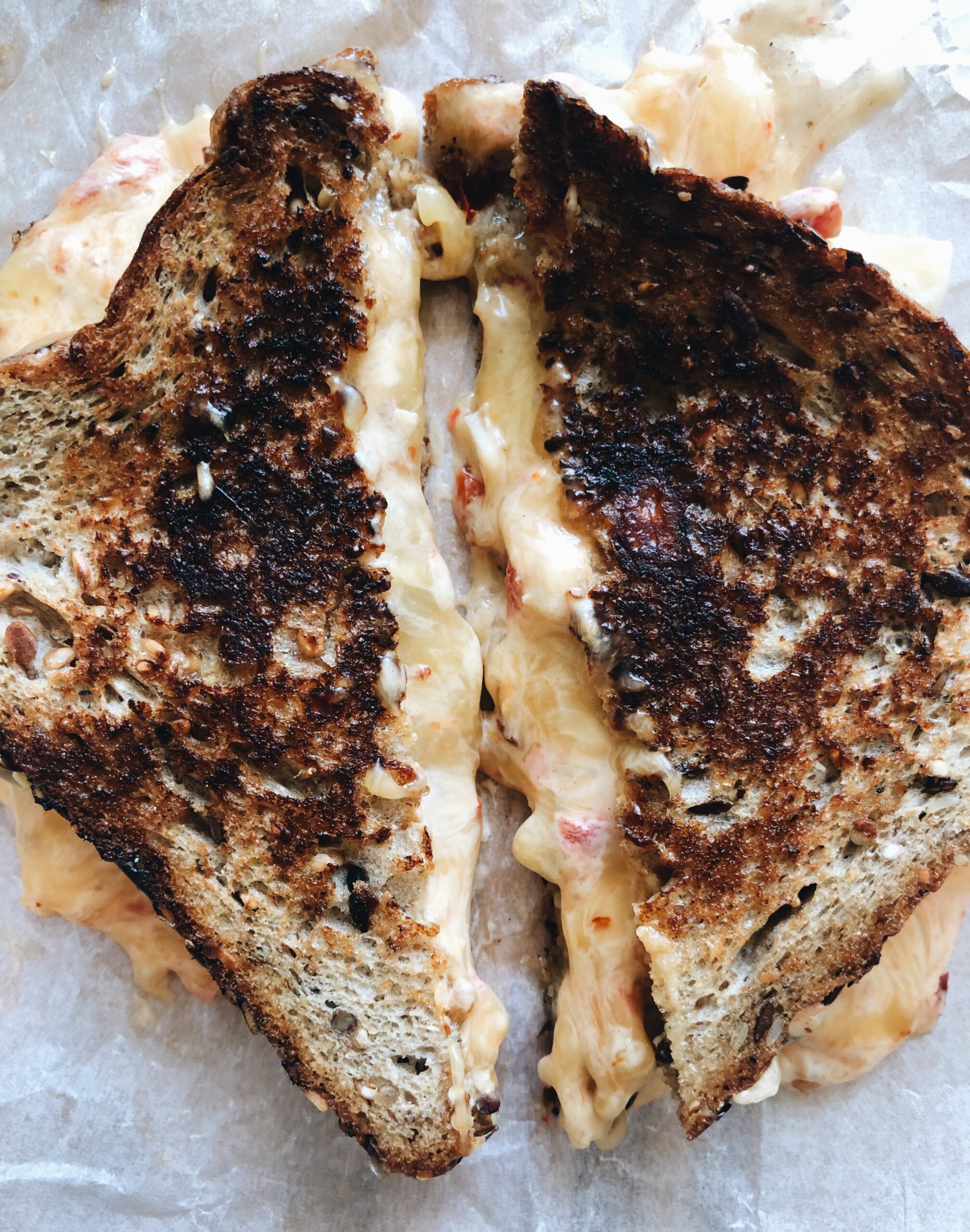 If you need a moment, I get it.
If you CAN, let the sandwich sit for a moment before you throw it into your face hole. Yes, we melted the pimento cheese. But now, the magic is to let it cool ever so slightly so that it's ooey gooey, but not runny. Once it sits for a minute or two, it is prime time, my friend. This is your moment to shine.
And that Roth Chipotle Havarti cheese flavor? Heaven help us.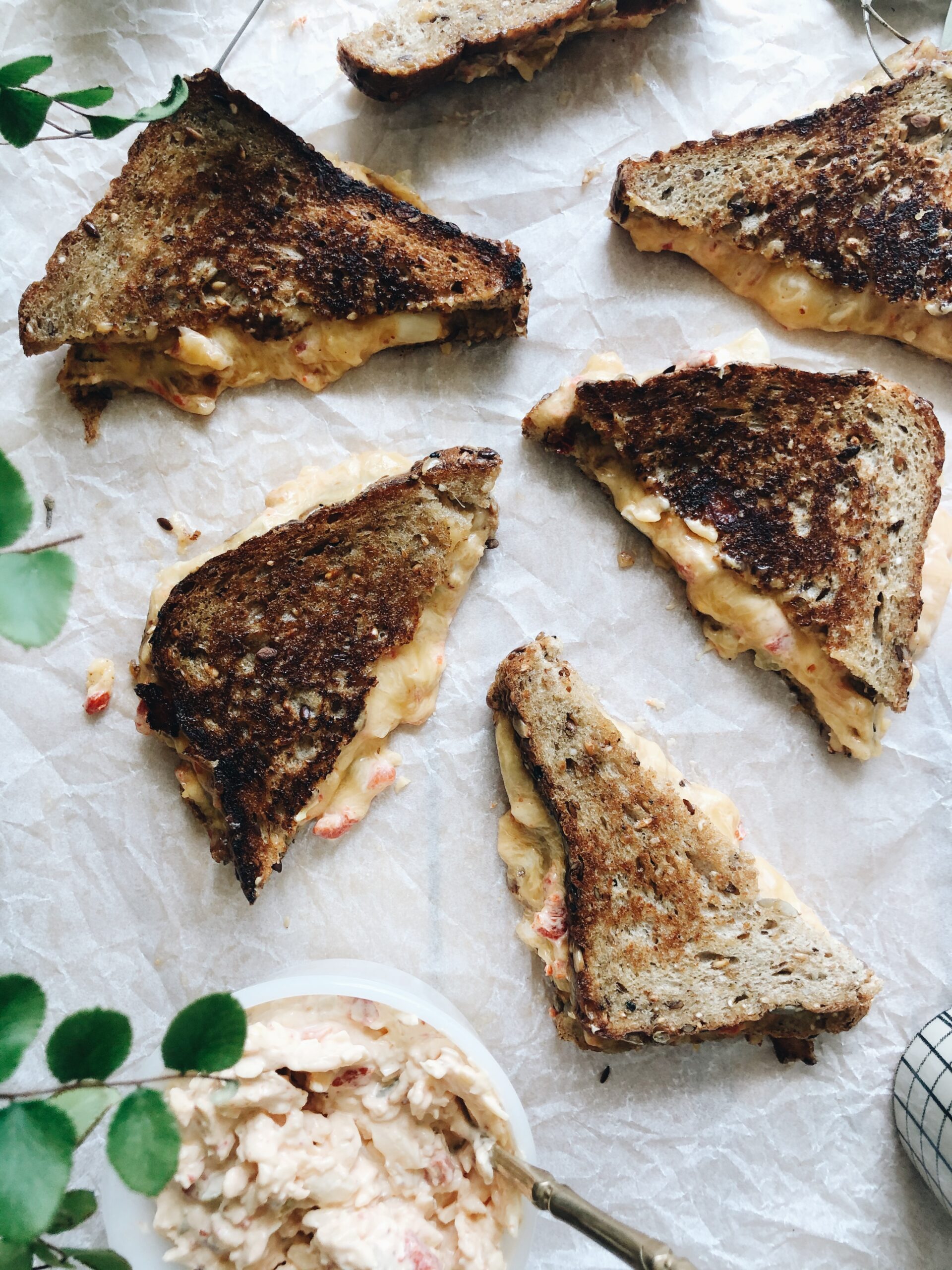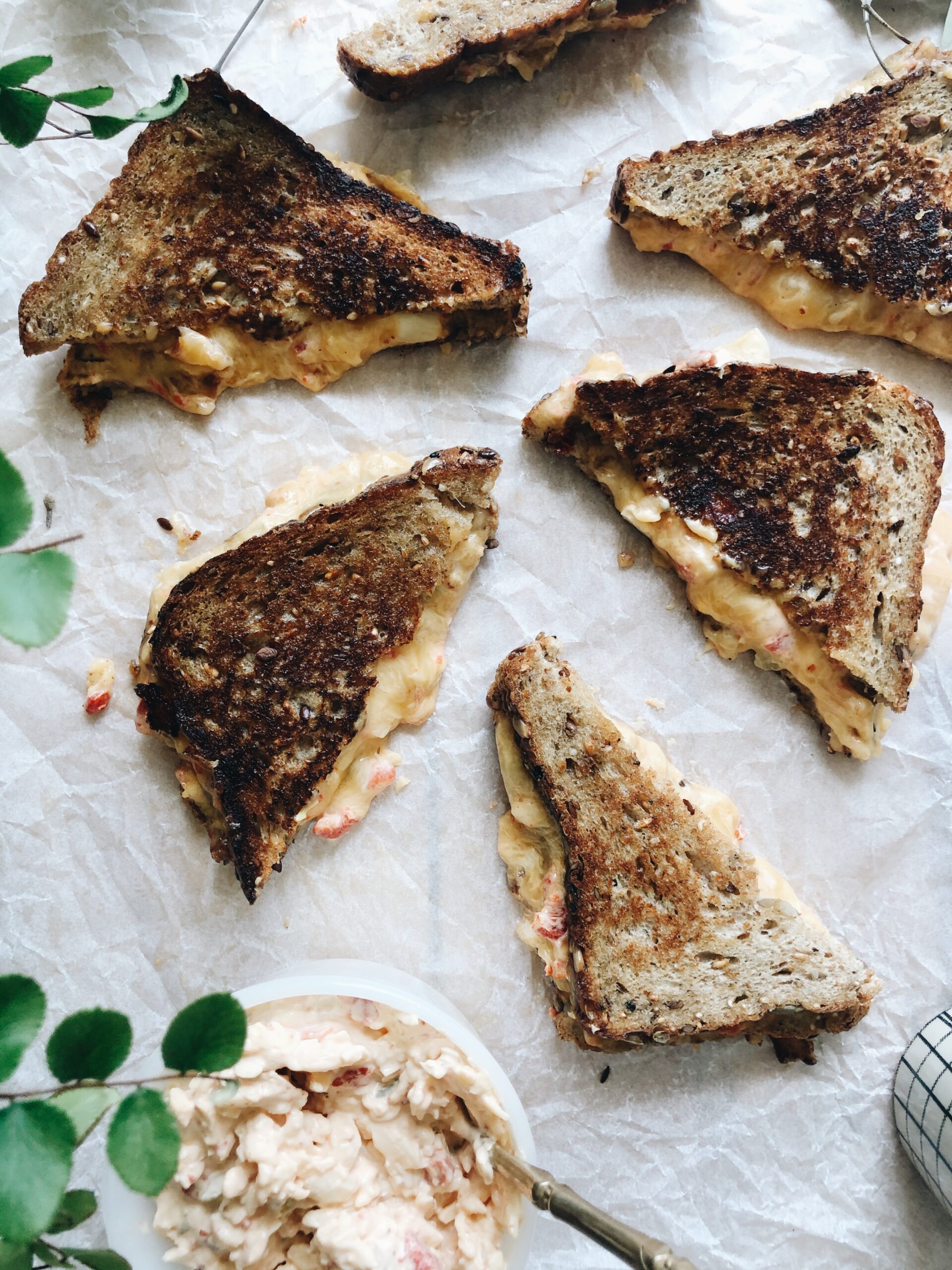 Honestly, if you want to keep the pimento cheese chilled the traditional way, by all means, fly. But! April is Grilled Cheese Month so I was trying to bring a bit of festive grubbing to such uneasy times we're all in the depths of. Grilled Cheese sams make things that much better, ya know? Even if it lasts only the length of eating the sandwich. We had that. And that's something.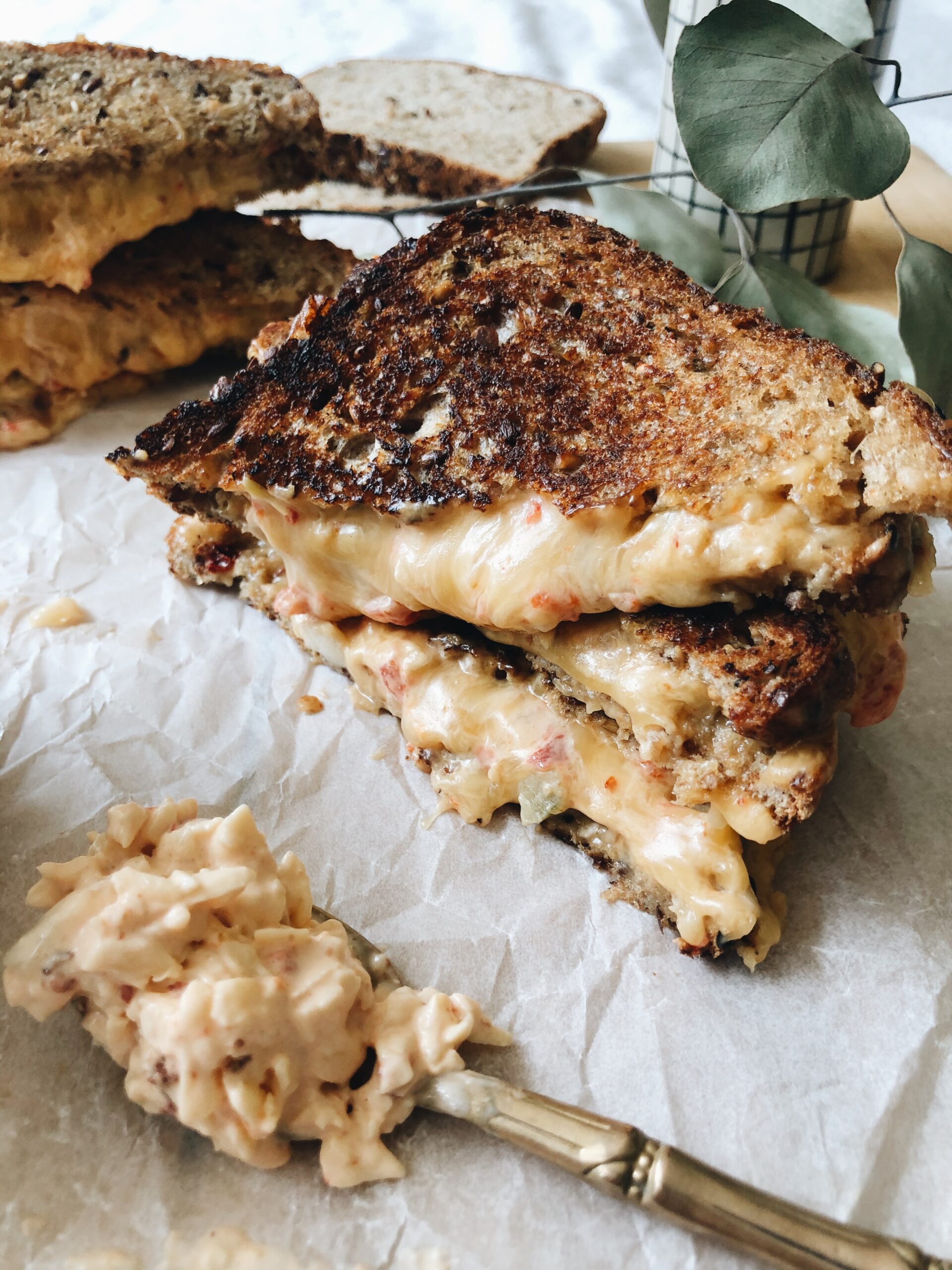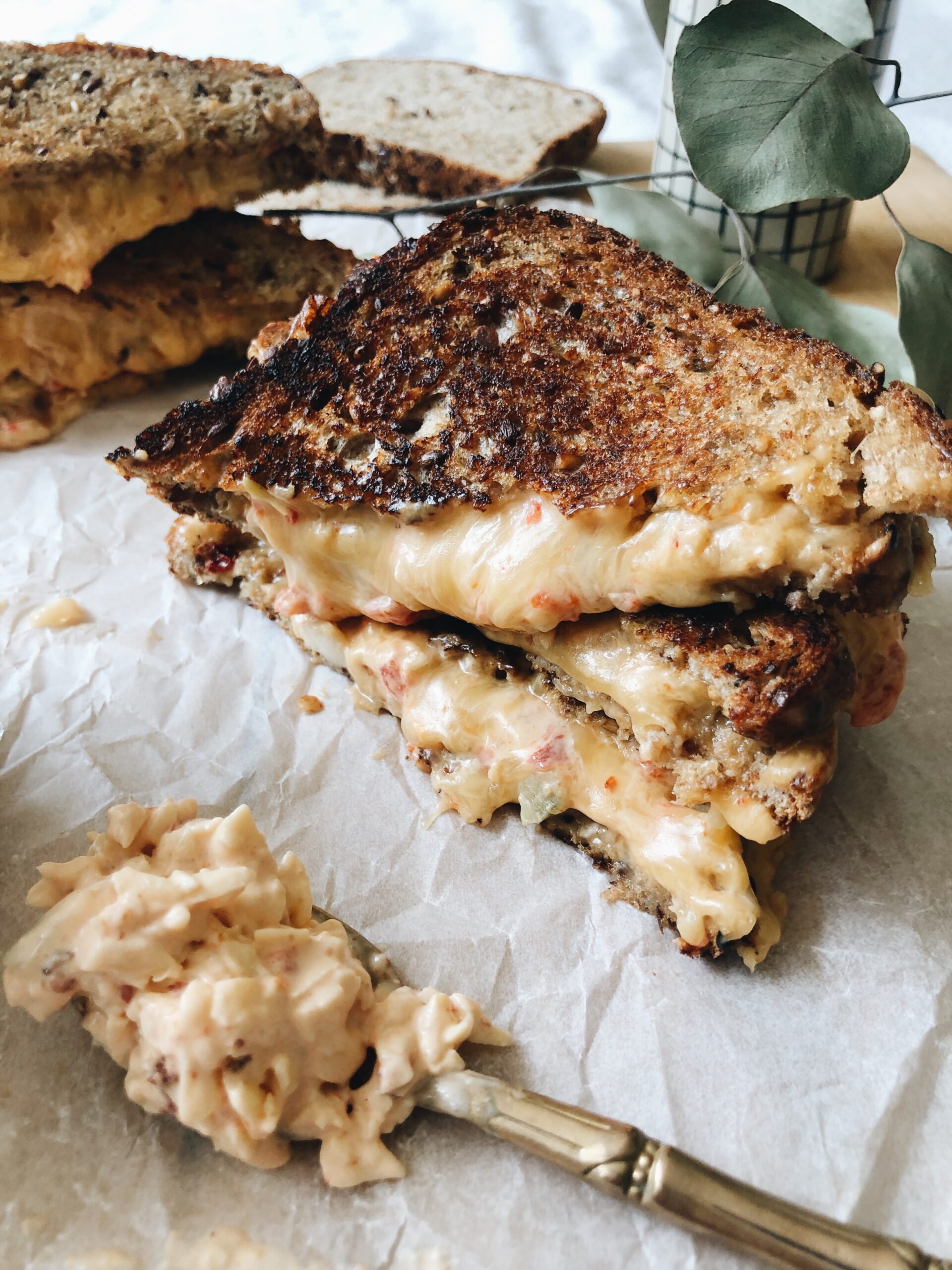 Anything for dinner is OK. I'm into this.
Chipotle Pimento Grilled Cheese Sandwiches
Ingredients
2 (6 oz) blocks Roth Chipotle Havarti cheese, grated
4 oz cream cheese (half a block)
2 level Tbs. mayo
1 chipotle pepper + 1 tsp adobo sauce
4 oz (drained) pimentos
3 cloves garlic
3 hamburger pickles
Sliced bread
A few Tbs. butter
Instructions
Combine everything (the grated cheese through the pickles) in a food processor and give it a few pulses. You don't want to OVER pulse because it will turn to mush. You want good texture. Blitz blitz blitz, done.
Melt the butter in a wide skillet. Spoon the pimento cheese on one slice of bread and top with another slice. Place the sandwiches in the hot butter and sear each sandwich for 1-2 minutes, long enough to brown the bread and get the cheese barely softened. Flip and sear another minute. Transfer the sandwiches to a plate and let them cool about a minute. Slice in half and serve! INSANELY comforting and delicious, omg.
Make a bunch of sandwiches! (Seriously a lot.)

you can always half these ingredients for a small batch!
7.8.1.2
415
https://bevcooks.com/2020/04/chipotle-pimento-grilled-cheese-sandwiches/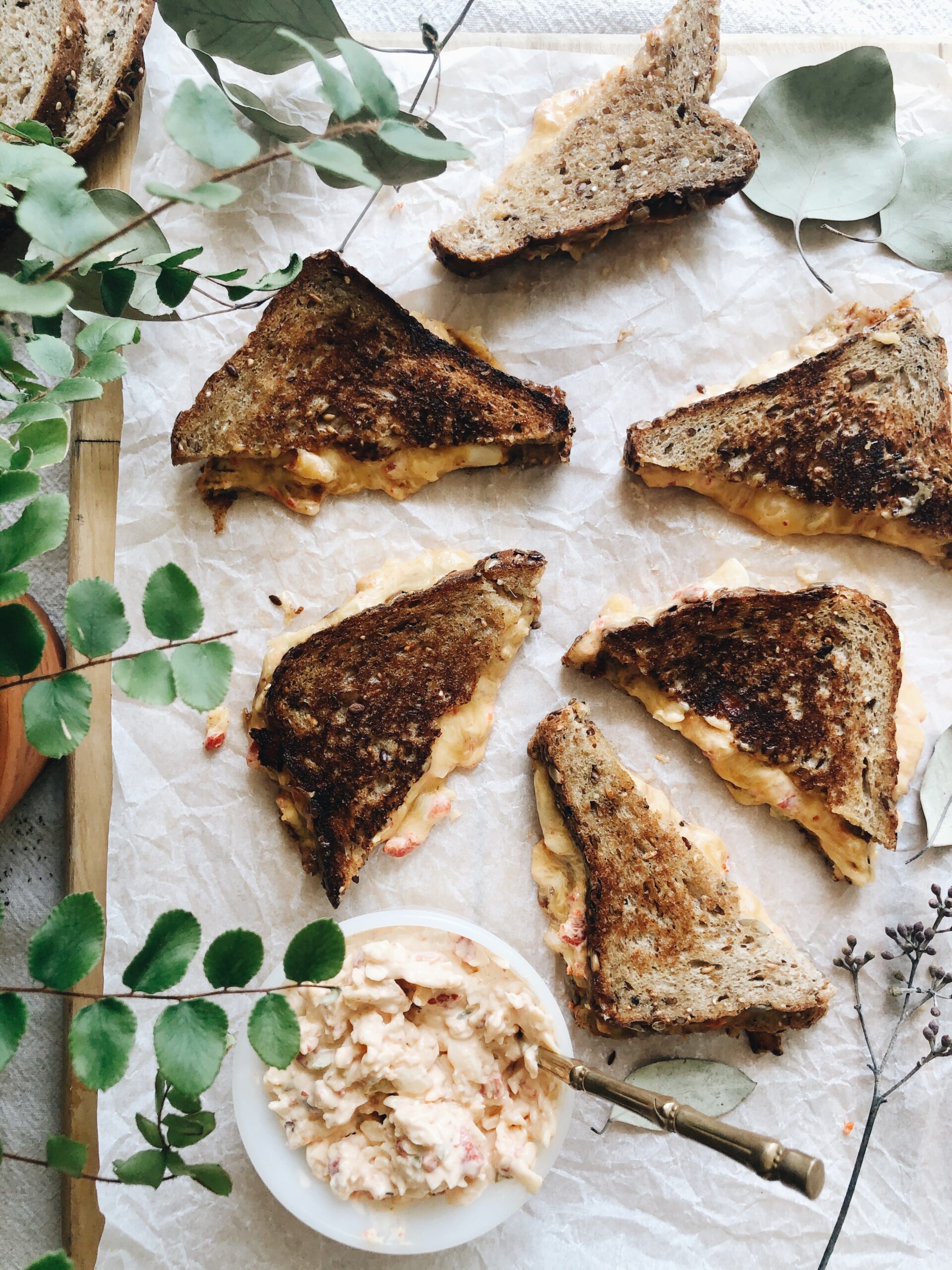 I'll be in the middle of these sandwiches until end of May, if anyone needs me.
(This post is definitely in partnership with my lover Roth Cheese. But all Chipotle Havarti meltings and ramblings are totally my own. We coo?)