I baked! With a cheese! Which is super popular apparently.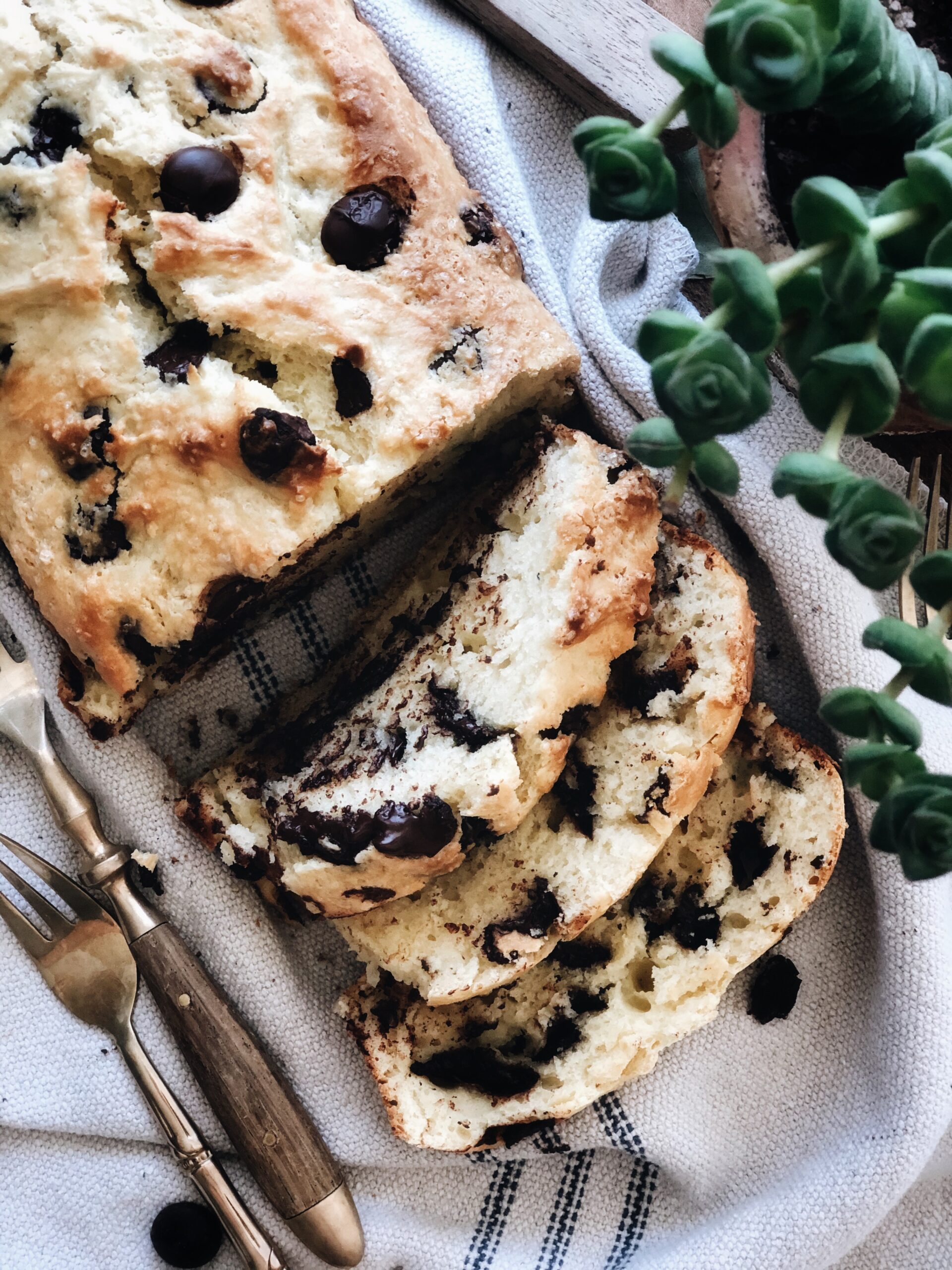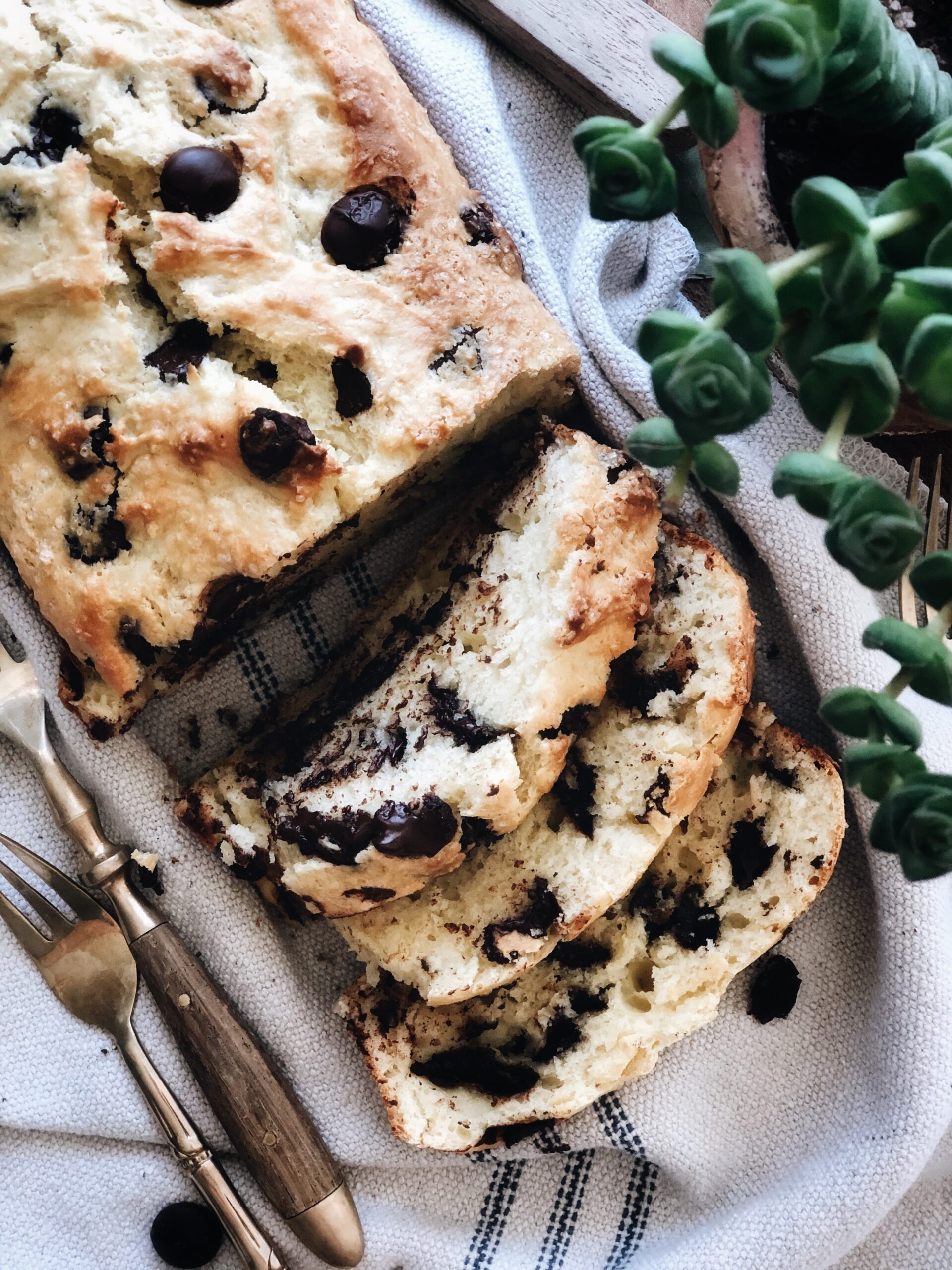 And holy loafers I'm a changed woman.
Because you know I'm not a baker. I don't bake. I have one bread that I make like a maniac, but outside of that I'm a baby mouse lost in a chimney. (<–it's a thing.)
But there was this tub of ricotta sitting in my cheese drawer looking up with me with puppy dog eyes (I had to use a tiny bit for toast! You'll see next week.), so I asked you guys what I could do with this in the baking realm, and 89% of you came back with pancakes.
Pancakes aren't baking, guys. But I still love you.
So I asked the Goog about loaves involving chocolate chips and I found tonnnnnnnz of versions. ALL COMPLICATED. So I stripped it back, made it super simple for you (me), and here we go! So glad we had this talk.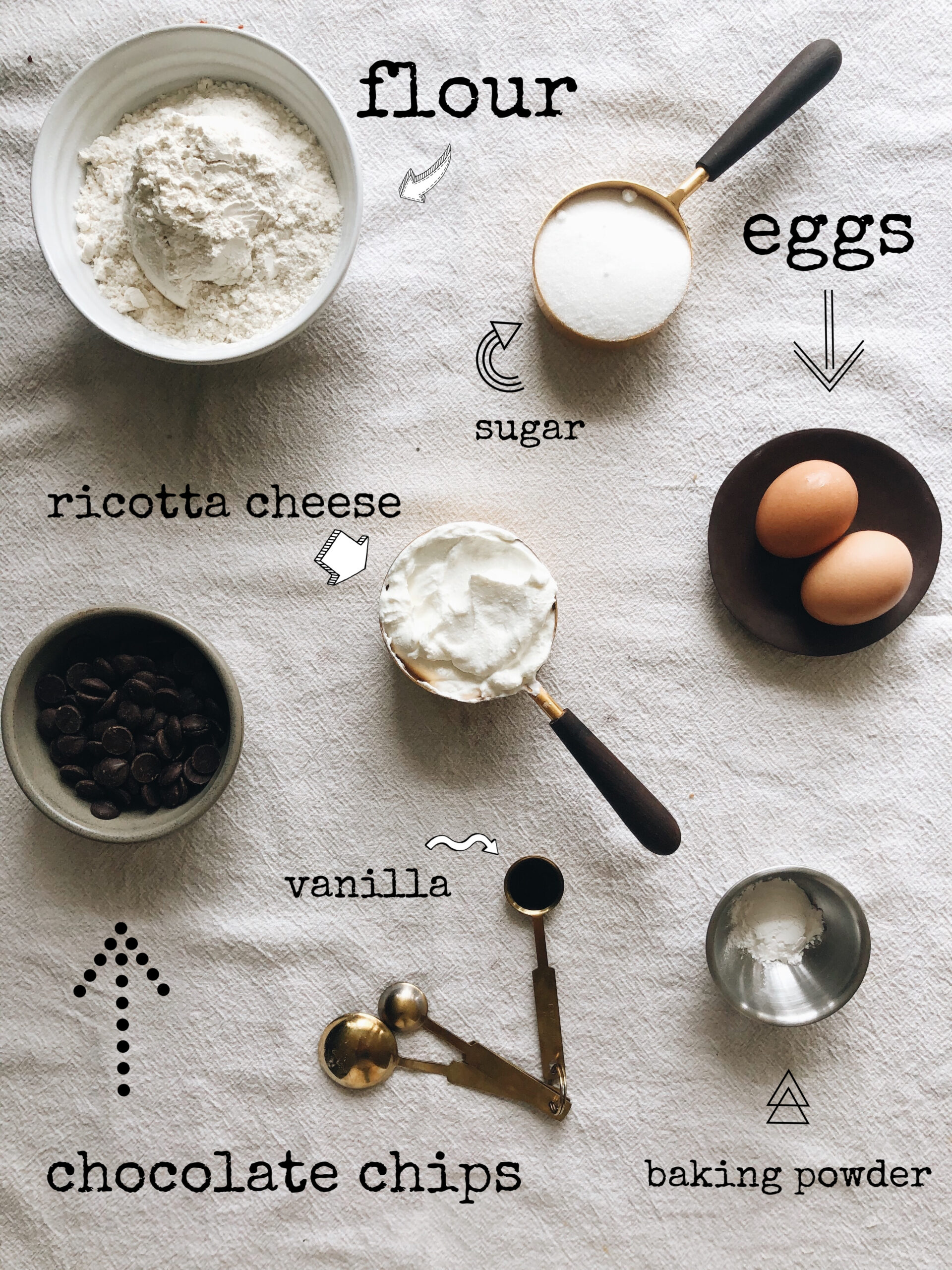 The basics, you know. Because this is all I can handle.
What's NOT in this photo, and I didn't realize I'd need until I mixed all the wet with the dry, is half and half. Milk works! I needed more moisture (sorry, Ash) so I added 1/4 cup of half and half. Half&half. Half & half. Whatever. It's in there.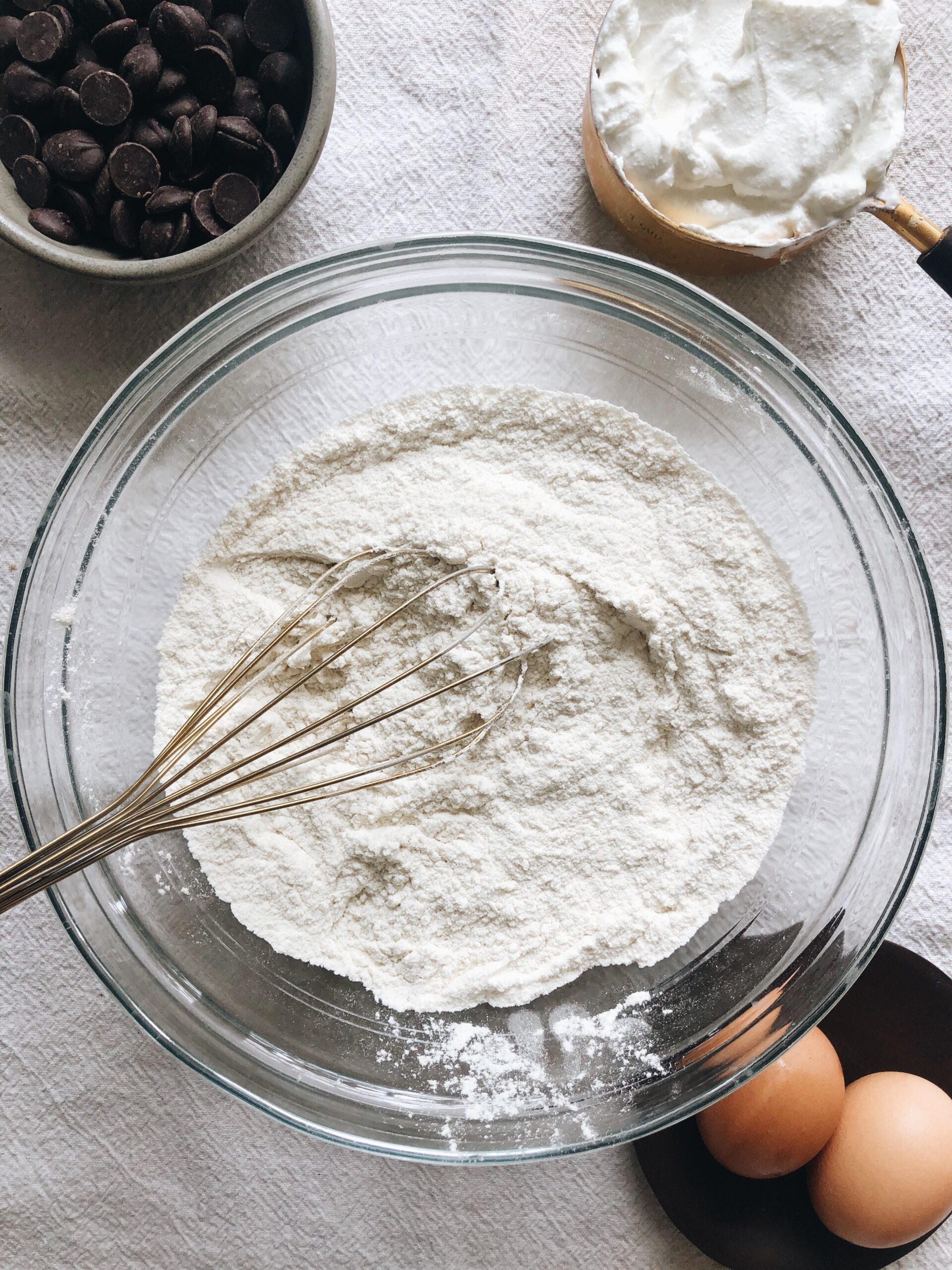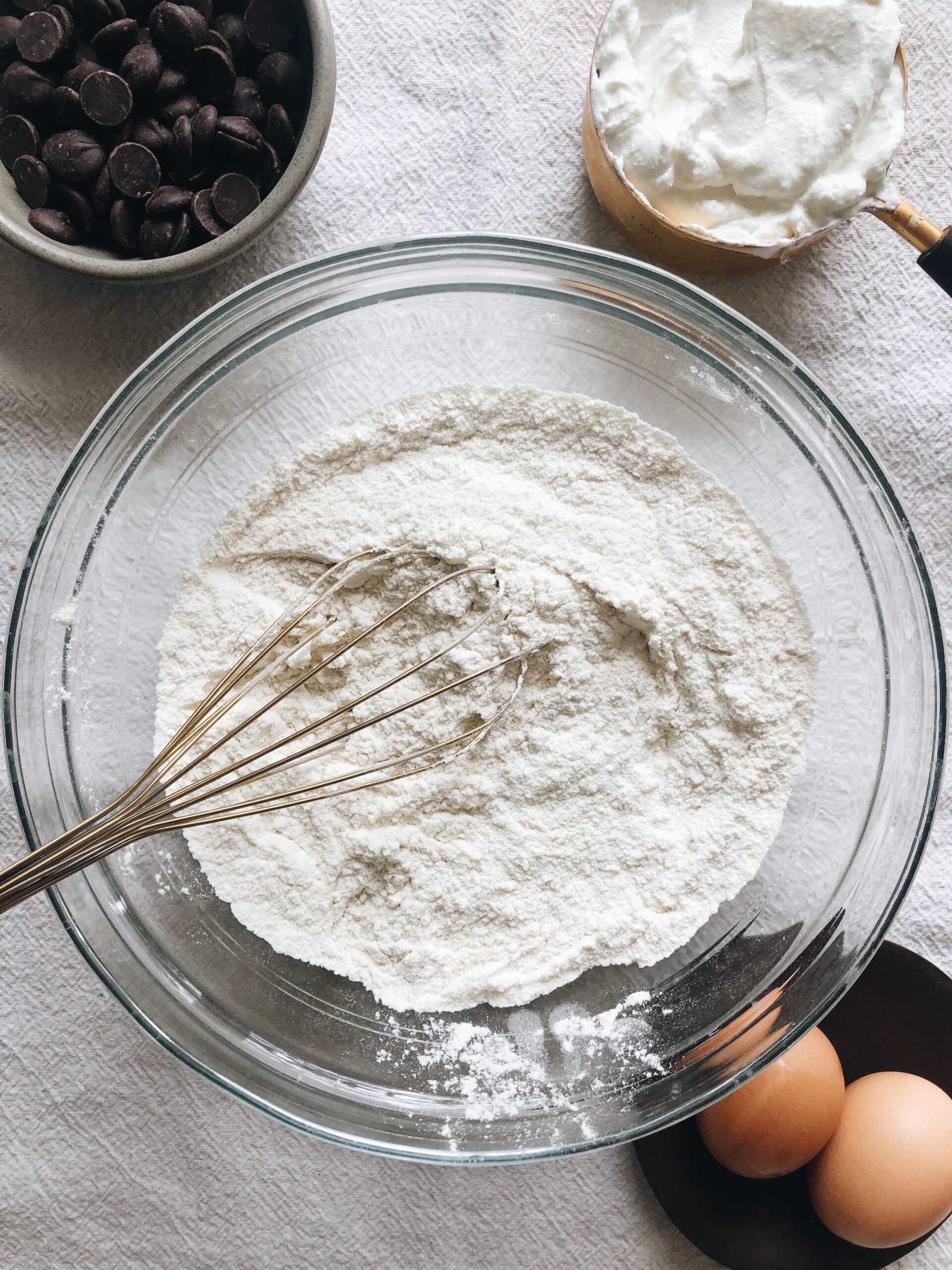 You start with the dry ingredients. Whisk it together. Flour, baking powder, sugah and a PEENCH (my sister says peench. i'm coping.) of coarse salt.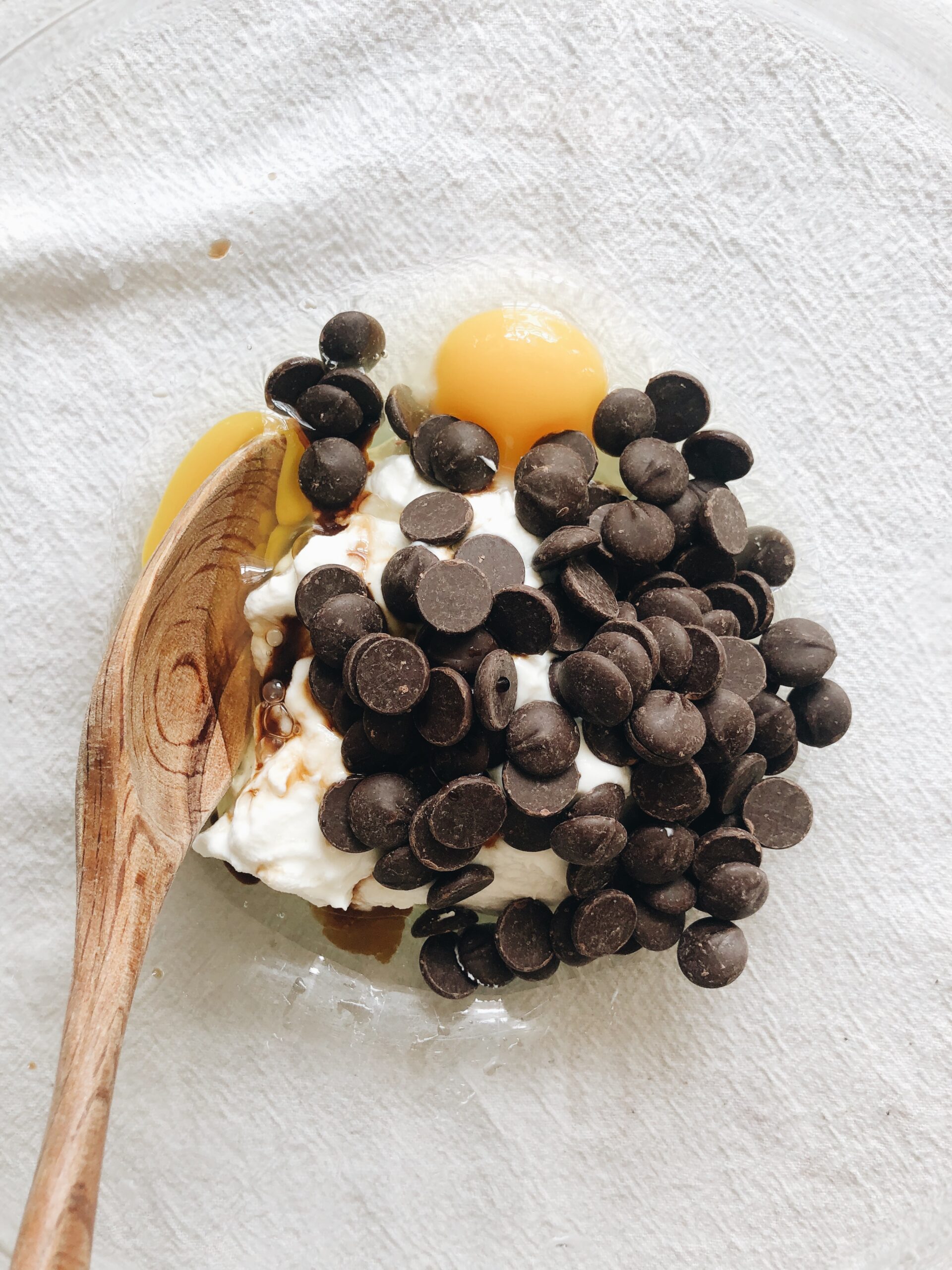 Then you move on to the wet ingredients.
Yes those are some fancy chocolate chips. (I mentally heard you) I have no idea when I got them, but the package said BAKING chips. But any ol' chip'll dew. (<—did that make you crazy? good.)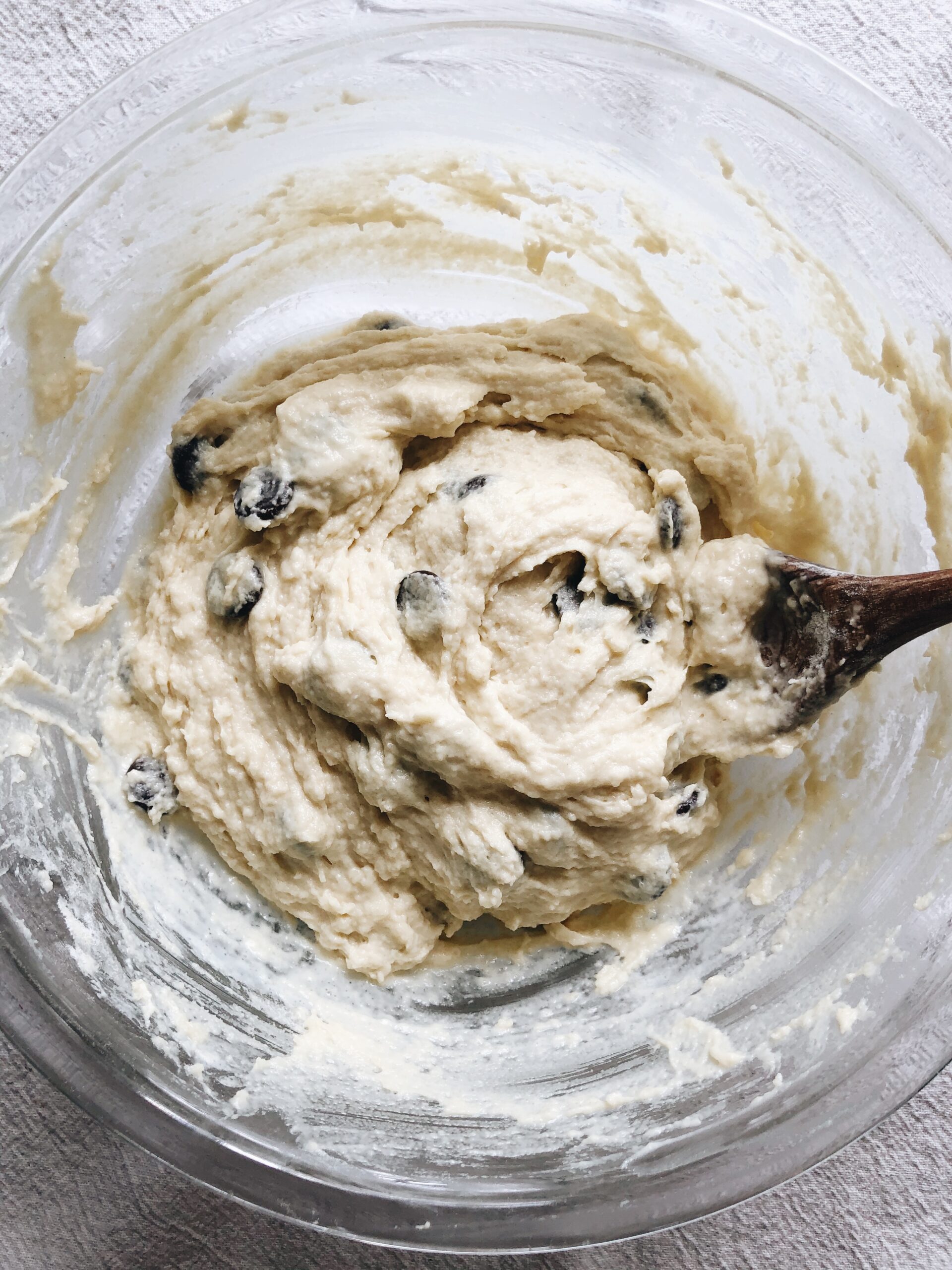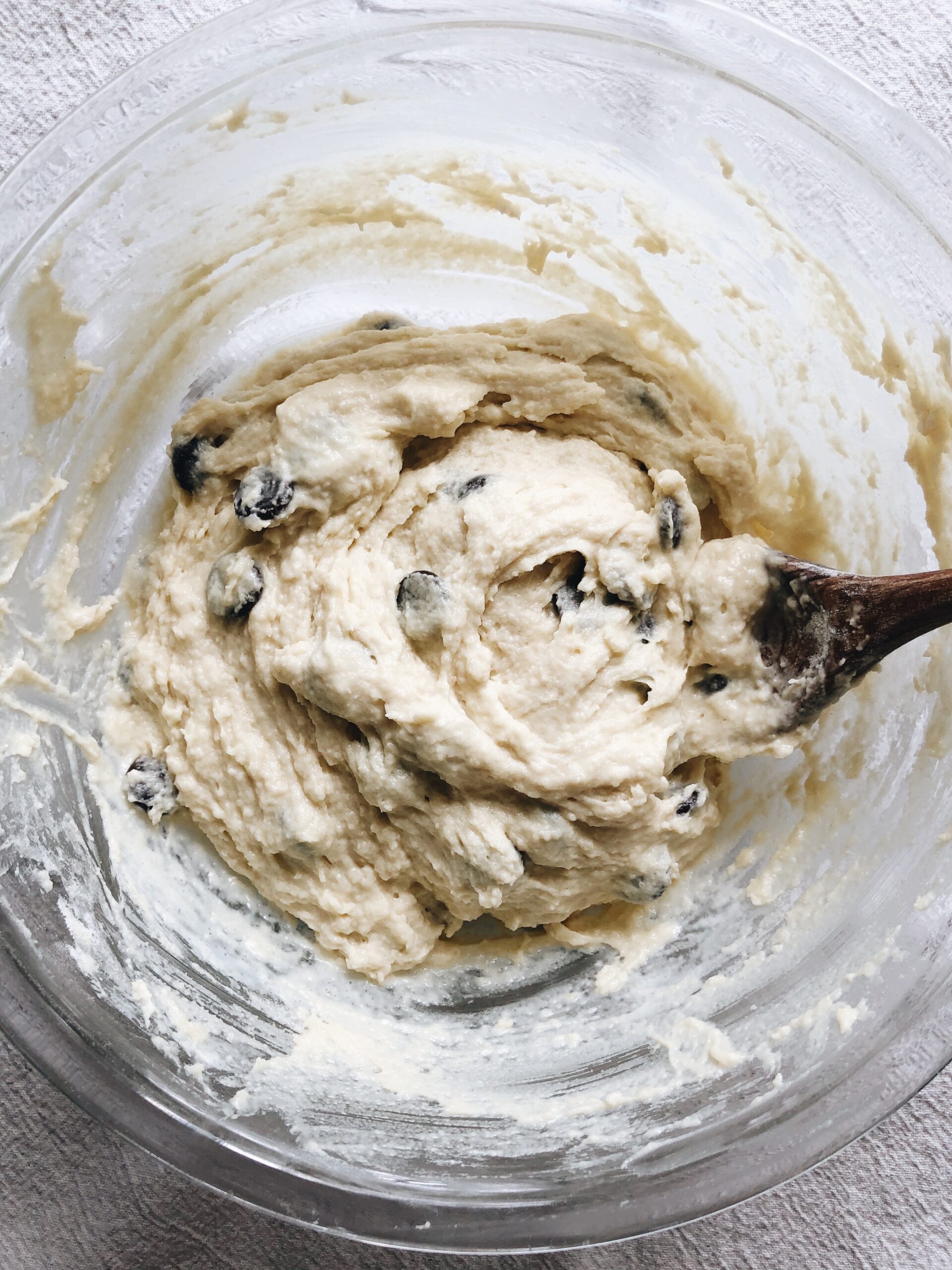 Mix it all together and then add the dry to the wet! Stir stir stir.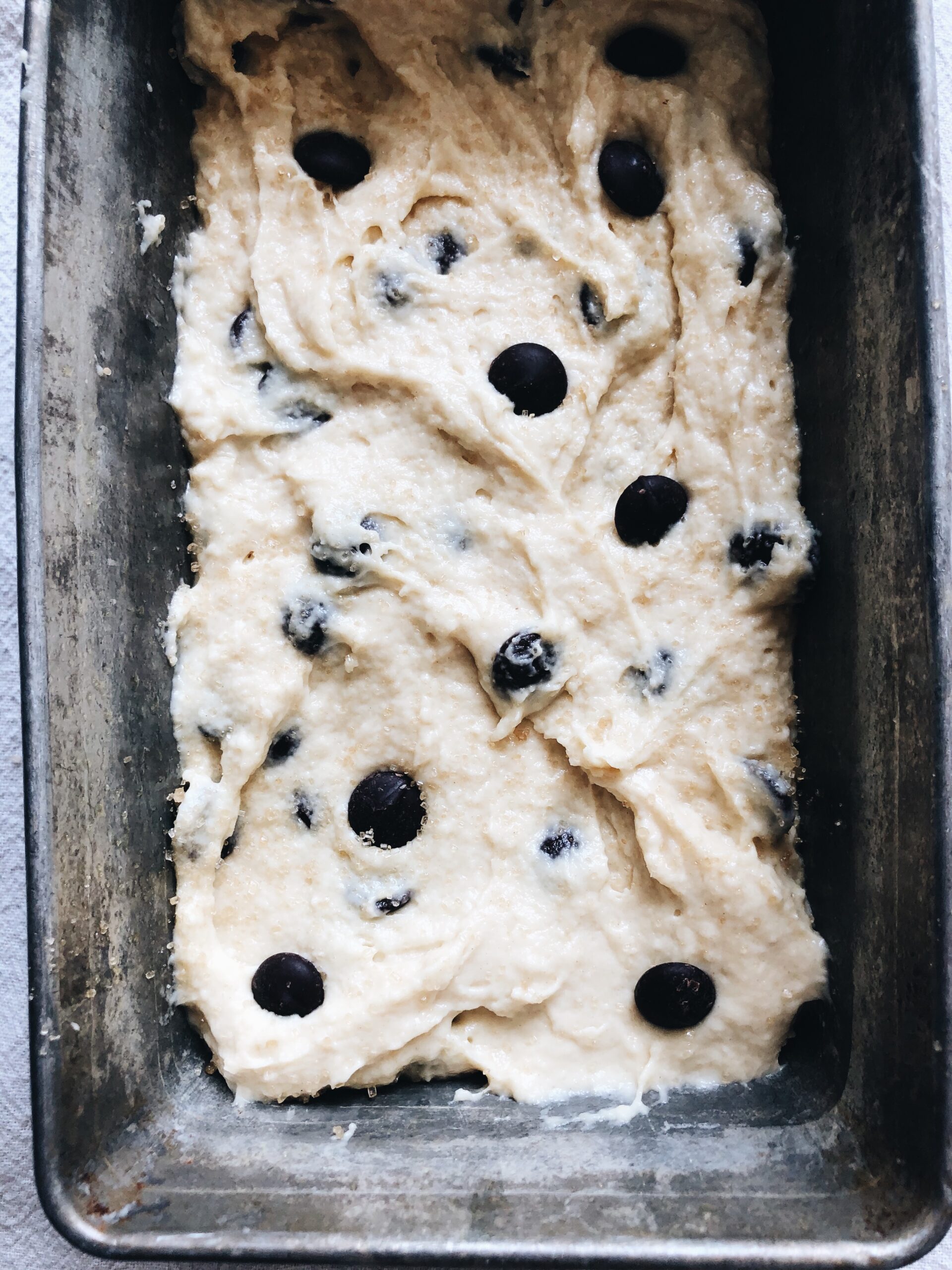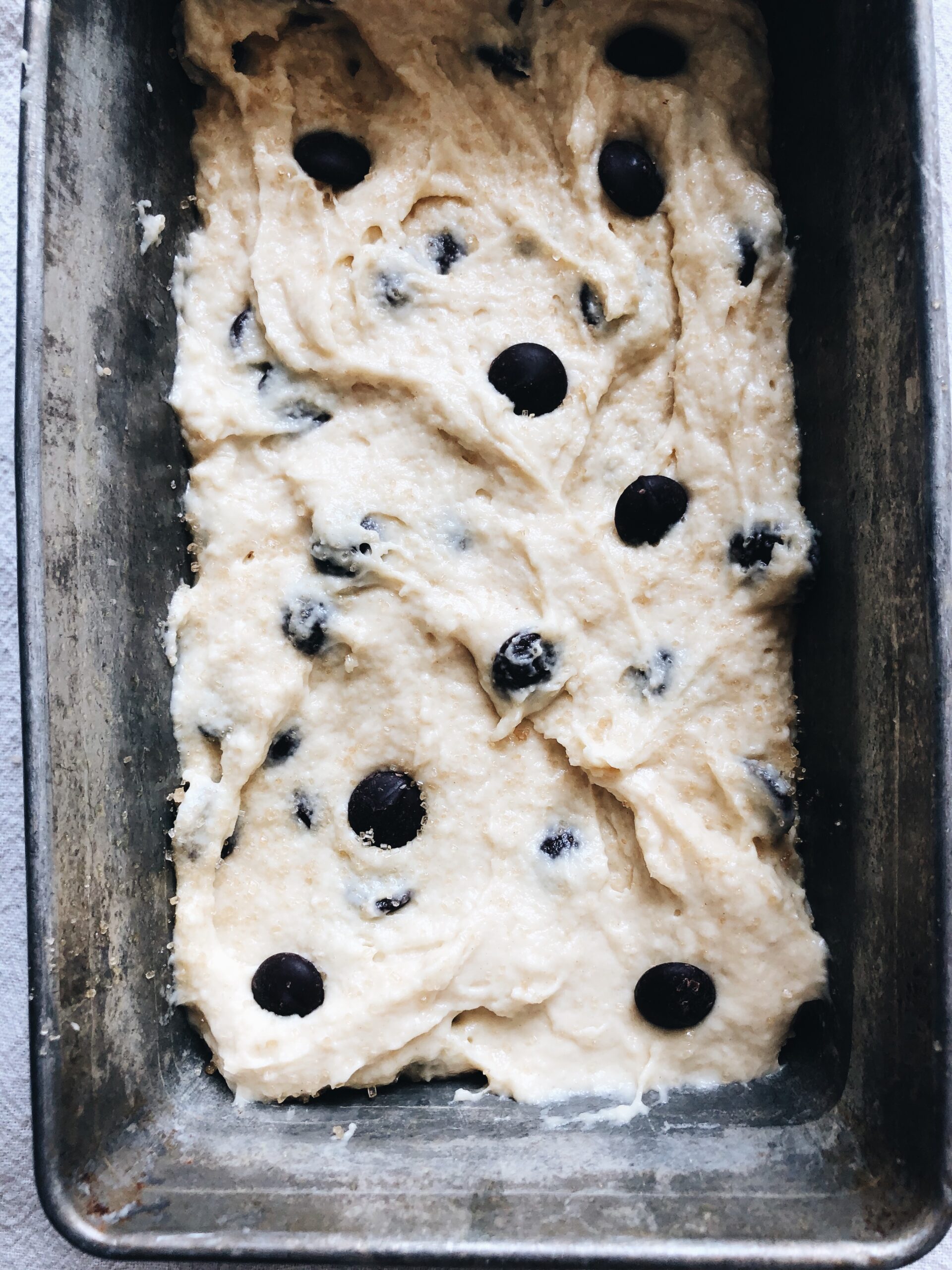 You can't see it with a naked eye, but there's a light sprinkle of Turbinado sugar on top. Which is just sugar in the raw. Which is what I drink in my coffee. That or coconut sugar if I have it. Sometimes honey! But never straight black, do you even have a soul?
Wait, where were we?
Oh! You don't have to do this part if you don't have any raw sugar. It's fine. It's all fine.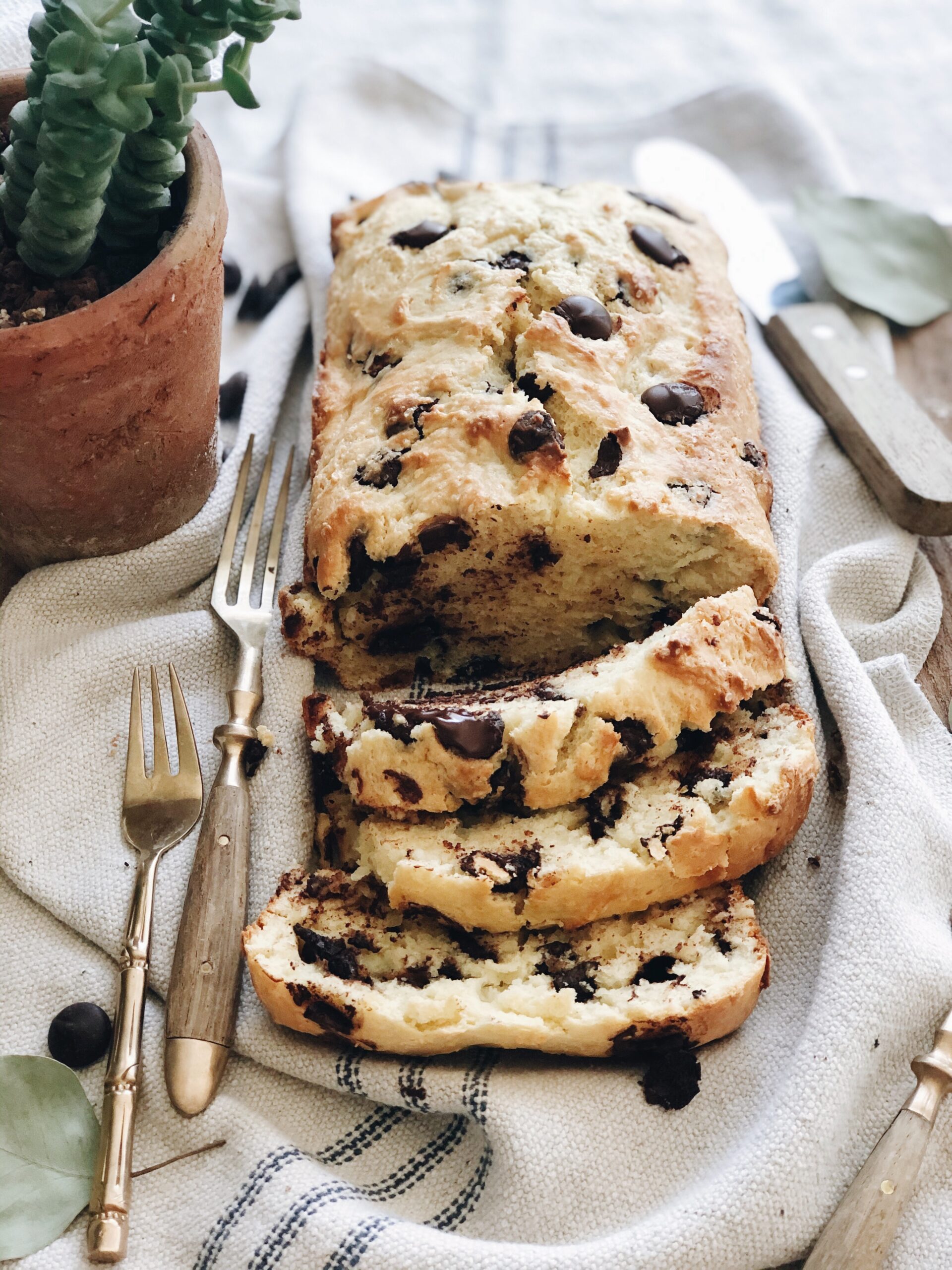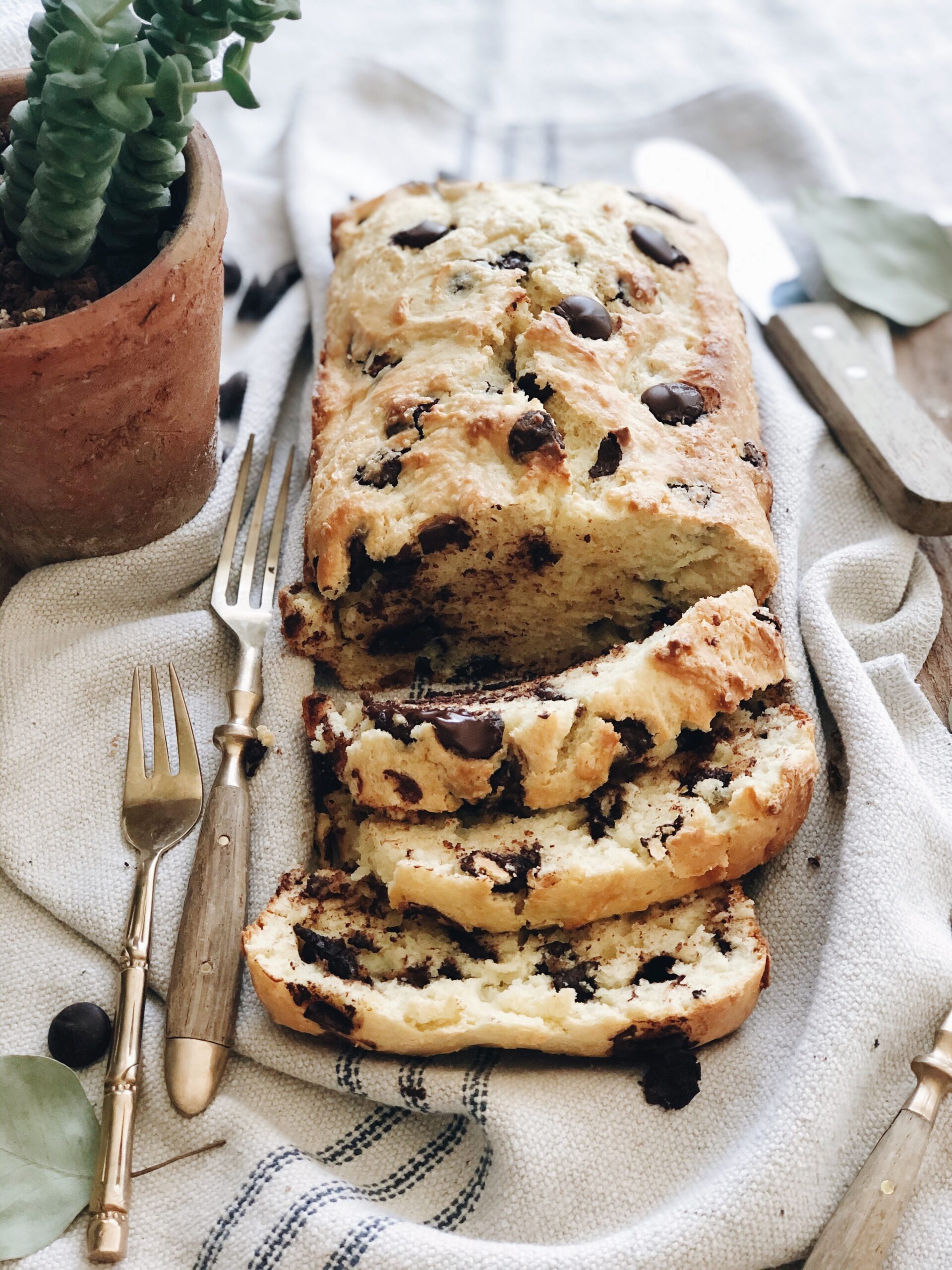 How you doin'?
This is nearly 50 minutes in a 350 degree oven and I can barely hold myself together rn. (<—mom, that means "right now." no it's not code for drugs.)
Um, this is fantastic. Moist (sorry, Ash), slightly tangy, not overly sweet, not super dense but also not the fluffiest thing you'll ever eat. It's right smack dab in the perfect middle. Little pockets of melting chocolate chips here and there. You'll want to punch it.
With your mouth.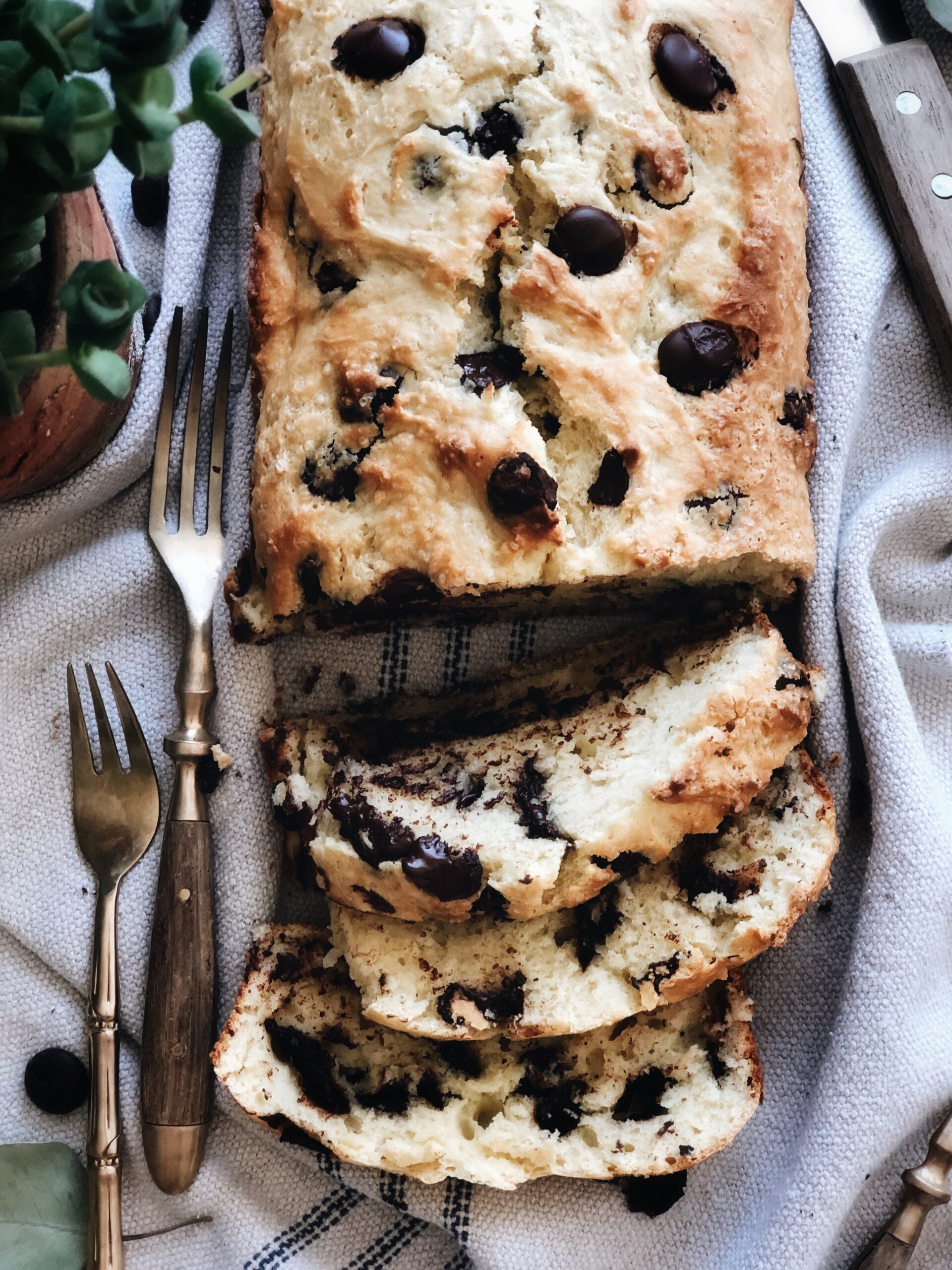 I'd even call this BREAKFAST if we're willing to go there. Fry an egg next to it. Guys there are no rules in quarantine.
Heck I might be eating some right now! And by might I mean definitely.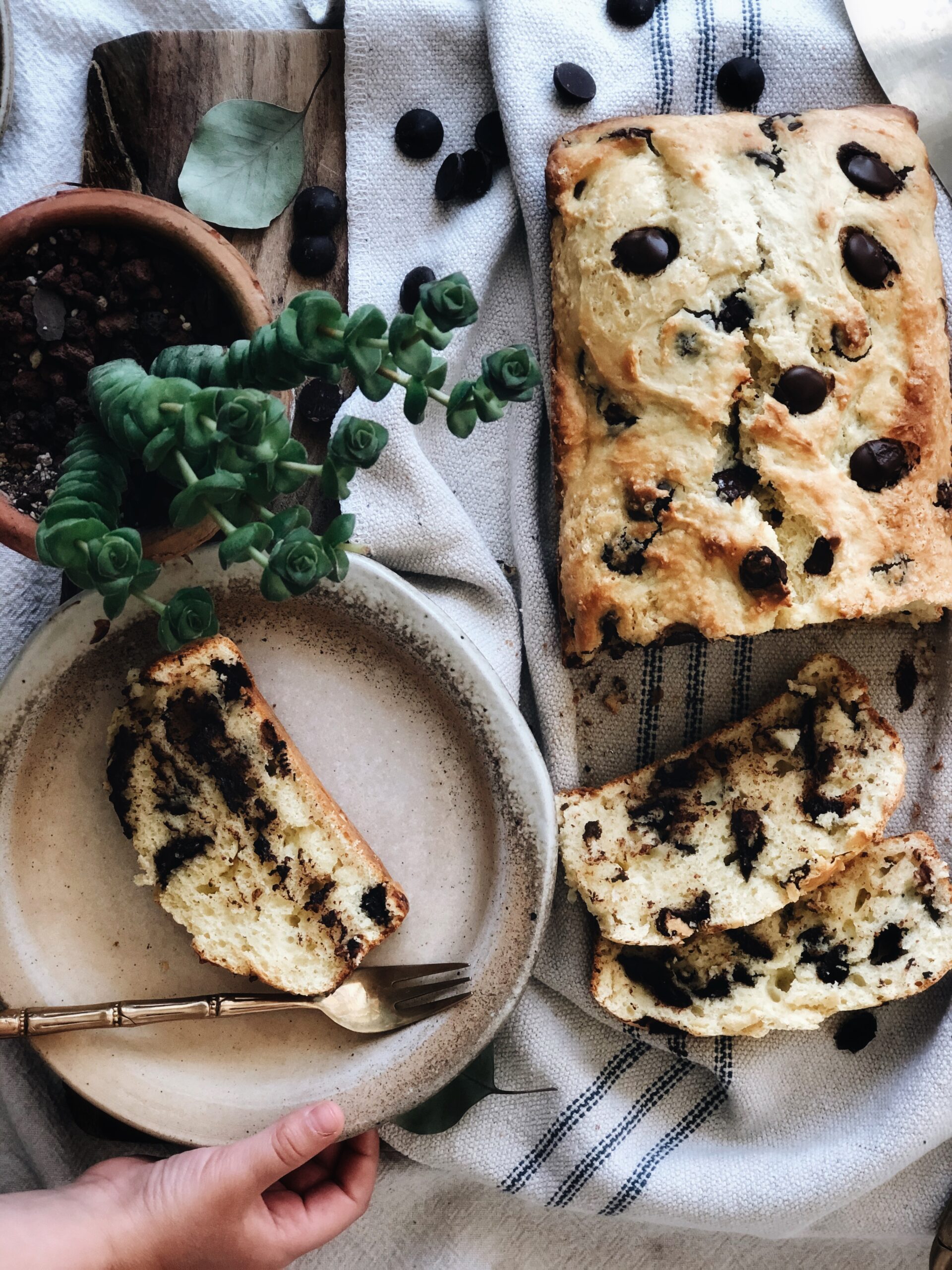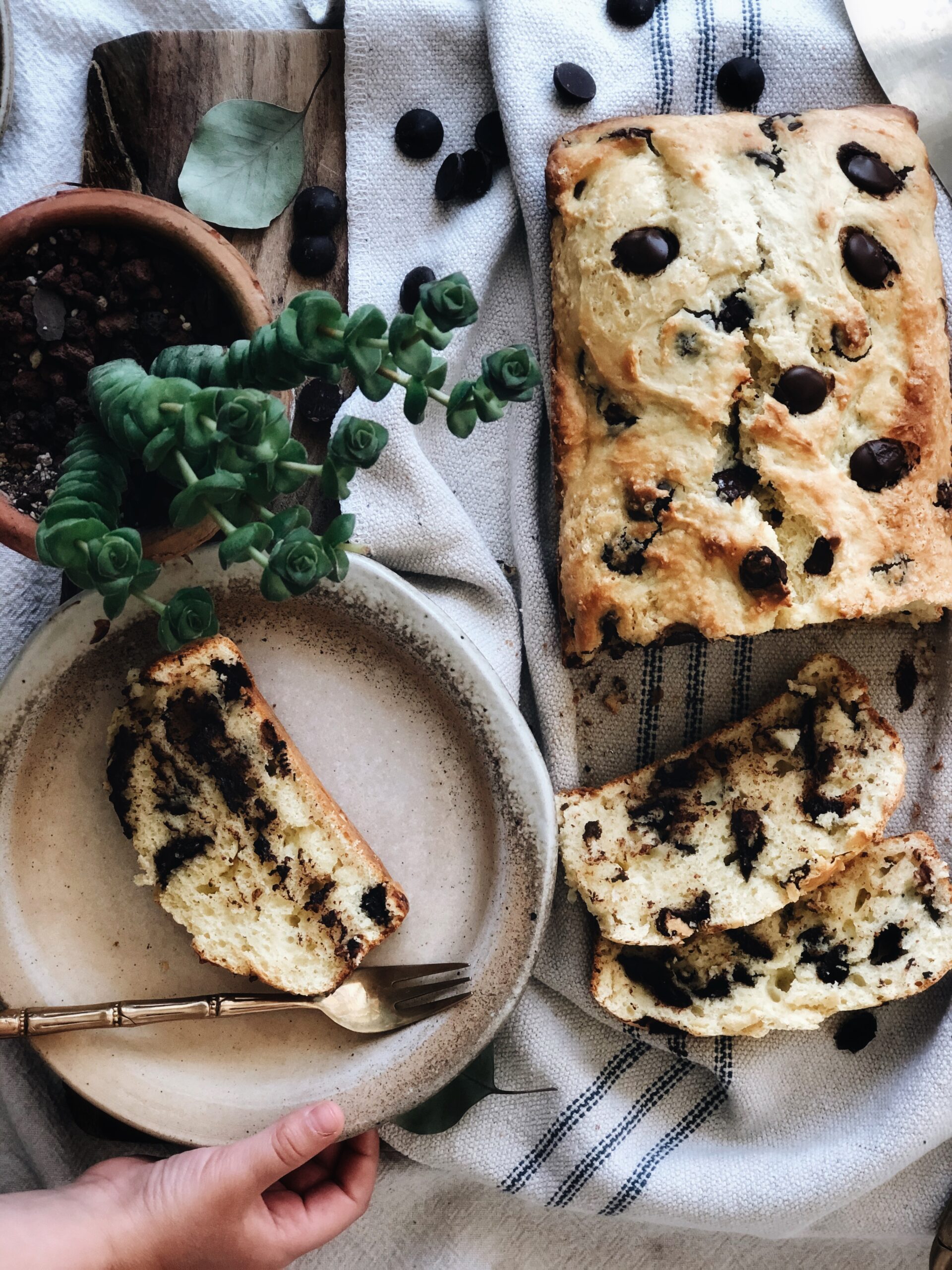 I'm putting ricotta in everything from here on out.
Chocolate Chip Ricotta Loaf
Ingredients
1 1/2 cup all-purpose flour
1/2 cup granulated sugar
1 Tbs. baking powder
1 cup ricotta cheese
2 eggs
1/2 cup chocolate chips
1 tsp vanilla extract
1/4 cup half and half (milk is fine!)
Pinch of salt
Instructions
Preheat your oven to 350.
In a medium mixing bowl, whisk together the flour, sugar, salt and baking powder. In another mixing bowl, stir together the ricotta, eggs, chocolate chips, vanilla and half&half. Add the dry ingredients to the wet and mix together.
Lightly coat a loaf pan (mine was a 5x10ish size) with cooking spray. Pour the mix into the pan and spread it to the corners to fill. I sprinkled with a little turbinado sugar on top (raw sugar) but it's totally optional!
Bake for 40-50 minutes (depending on your oven), or until a toothpick comes out clean.
Serve as fast as you can.
Makes one loaf! Serving sizes -eh, up to you. 😉
7.8.1.2
416
https://bevcooks.com/2020/04/chocolate-chip-ricotta-loaf/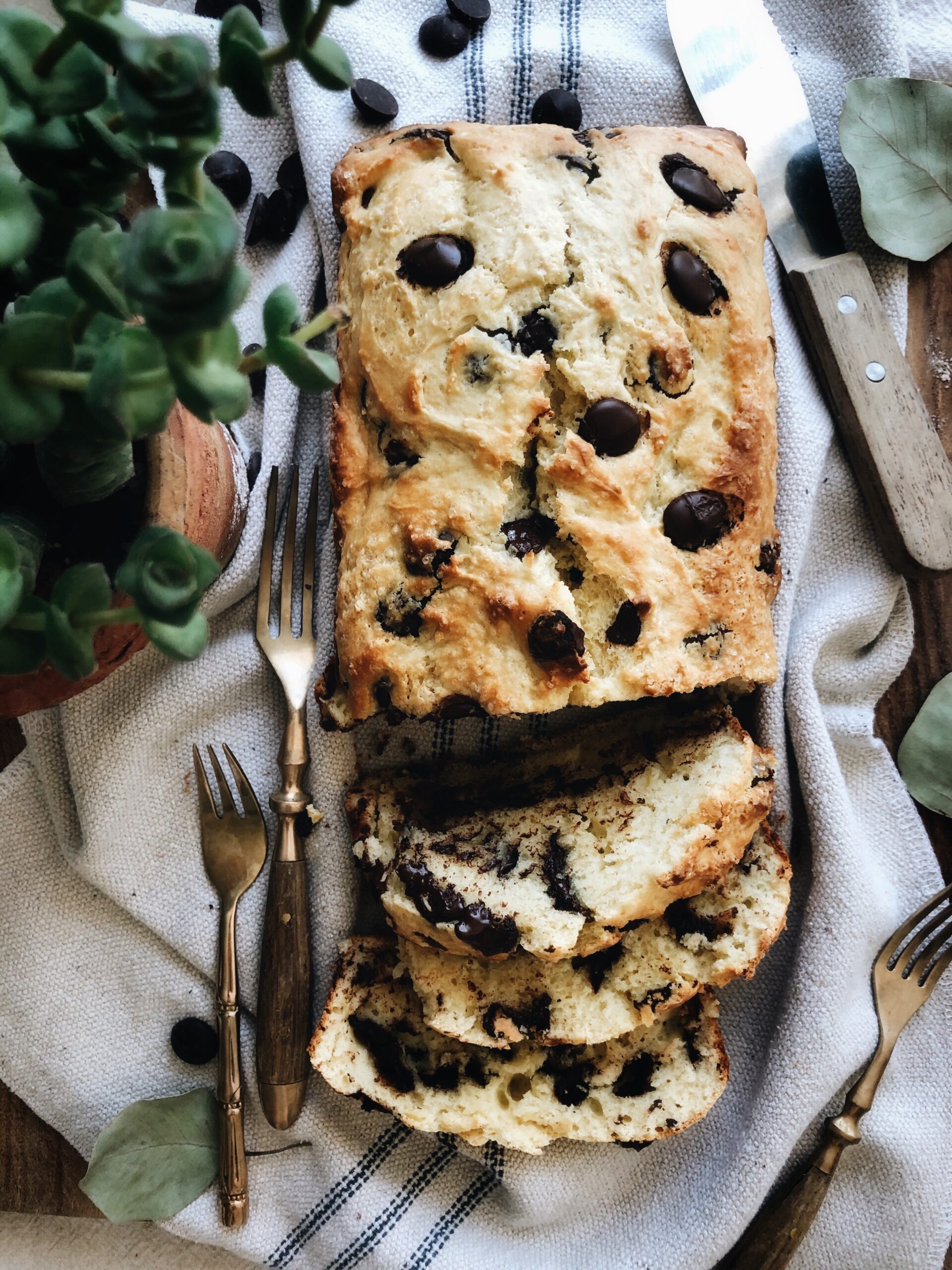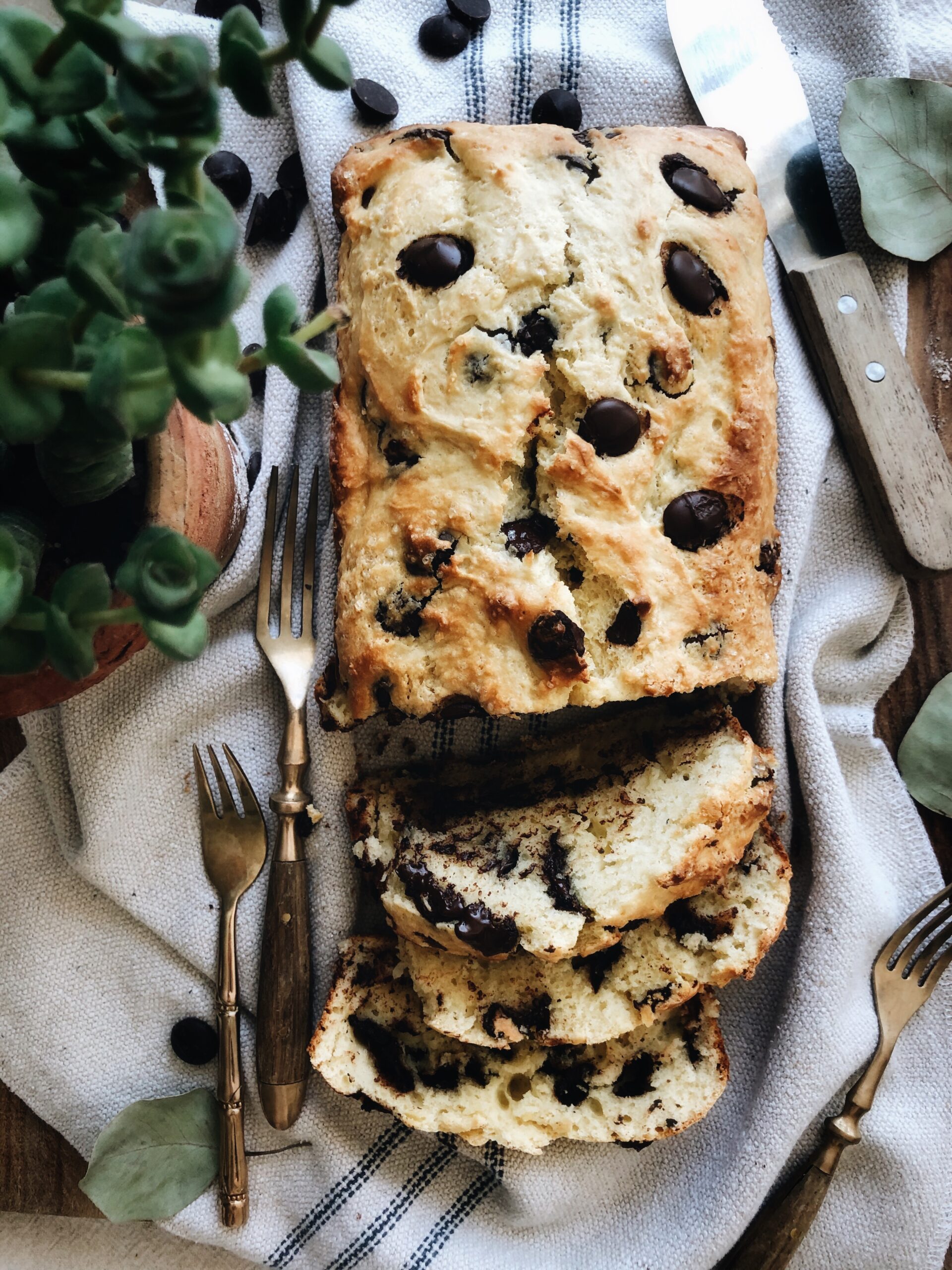 See you never.