This is one of those "let-the-farmer's-market-guide-me" meals. Are you annoyed?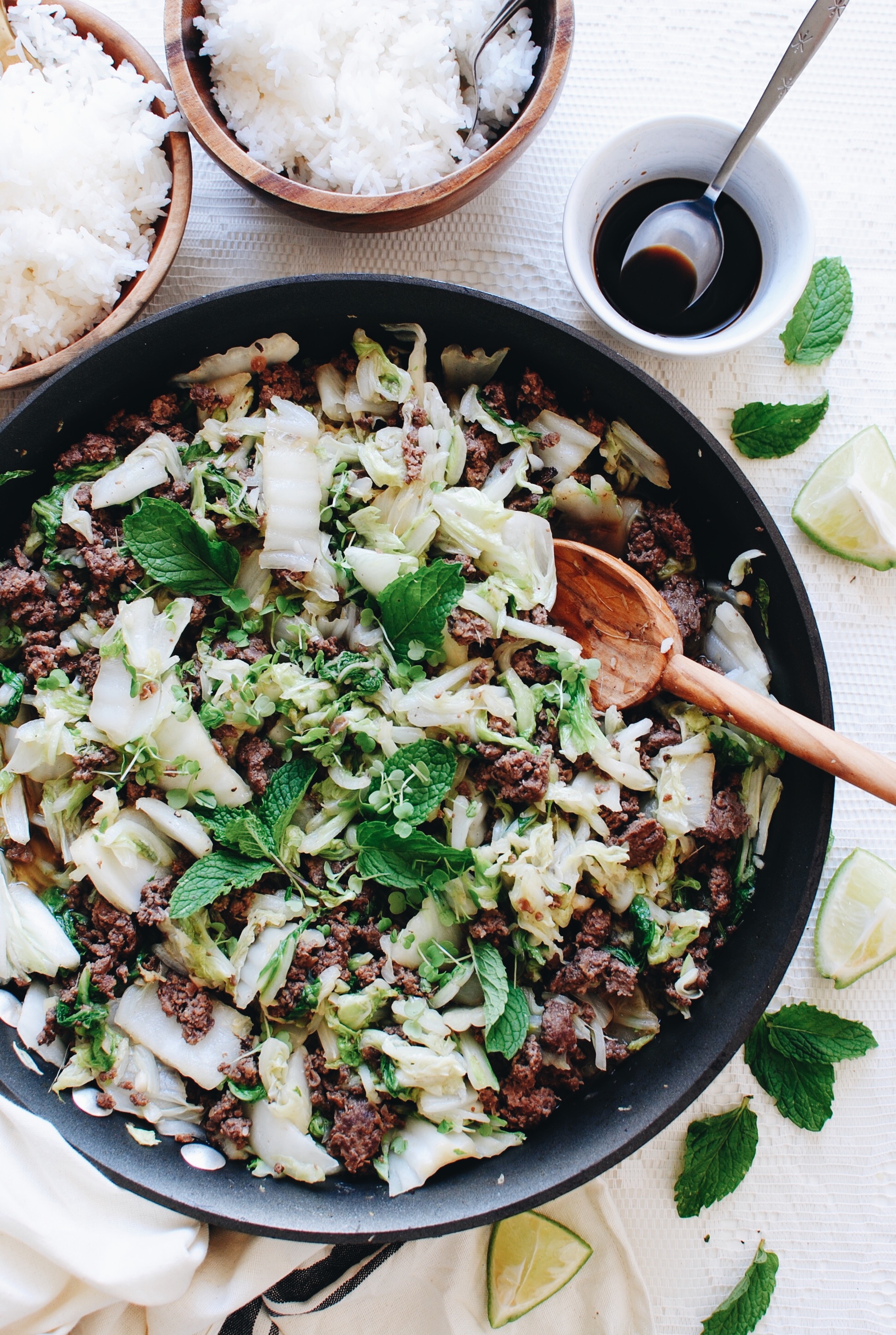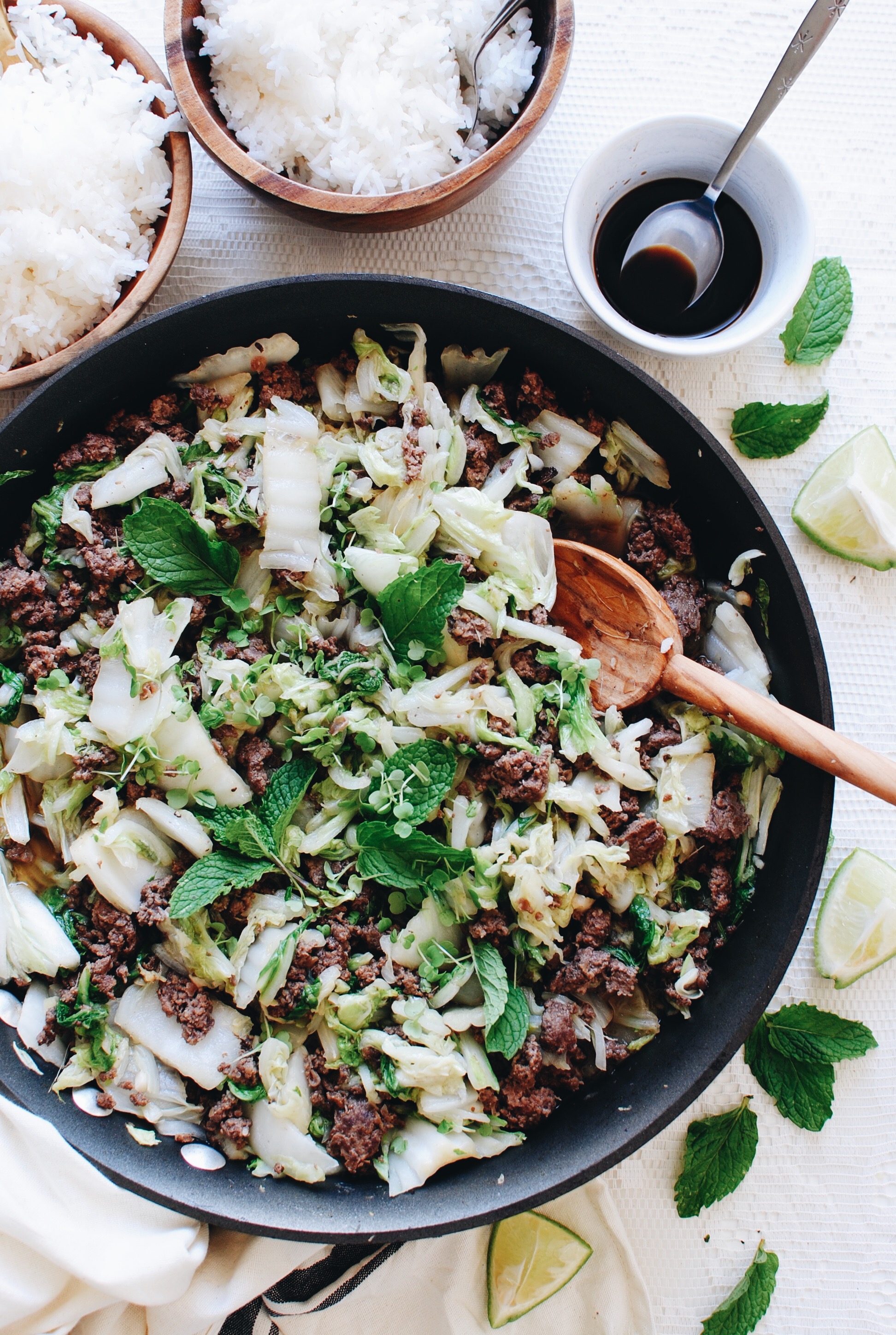 BECAUSE holy hail. It is crazy.
Simple and crazy.
Not crazy like, "She's got a knife in her purse!" or, "Is she really listening to Michael Bolton right now?"
But crazy.
So crazy that we've made it twice and I still want to punch it in the kneecaps for being so fine.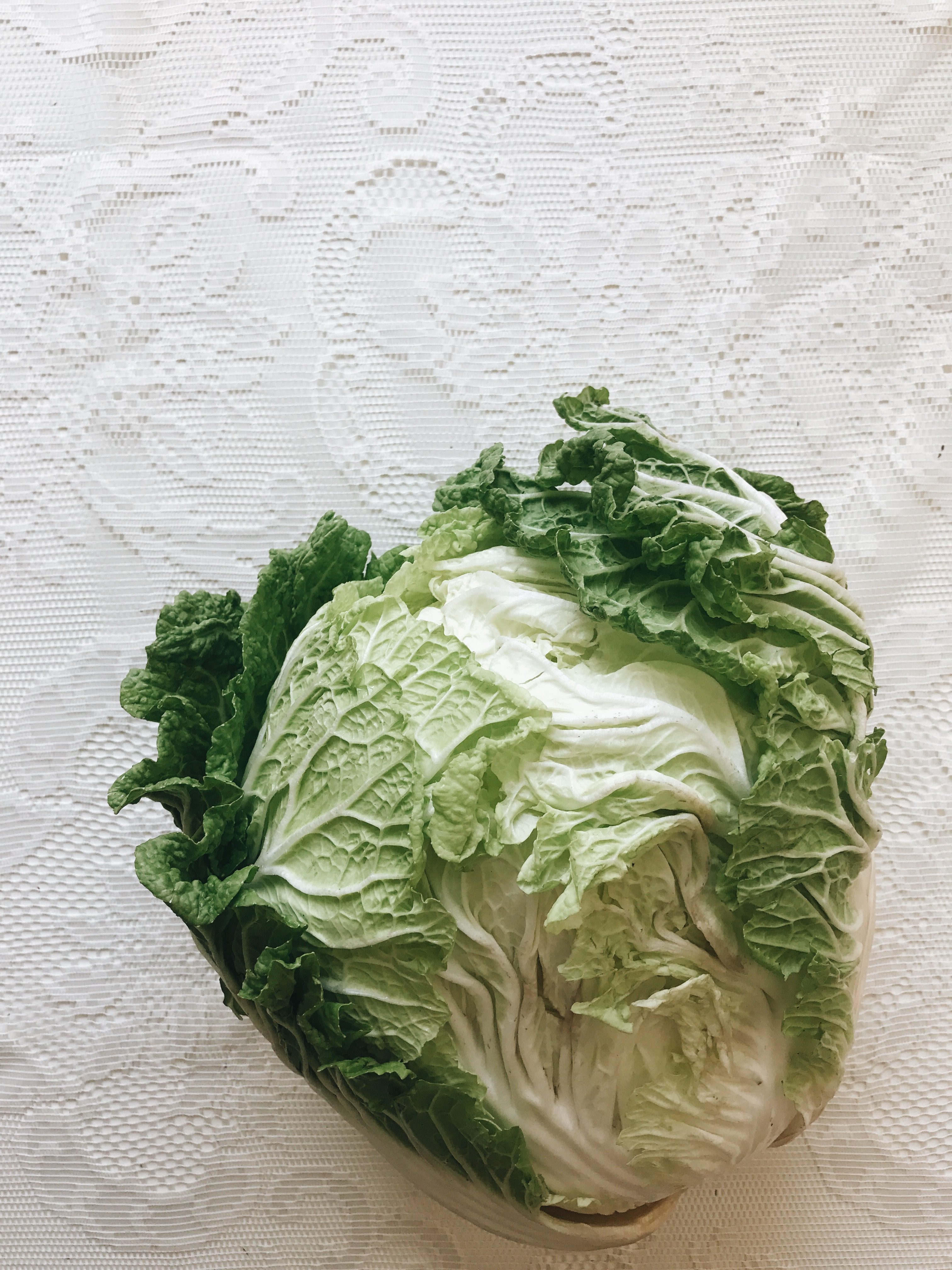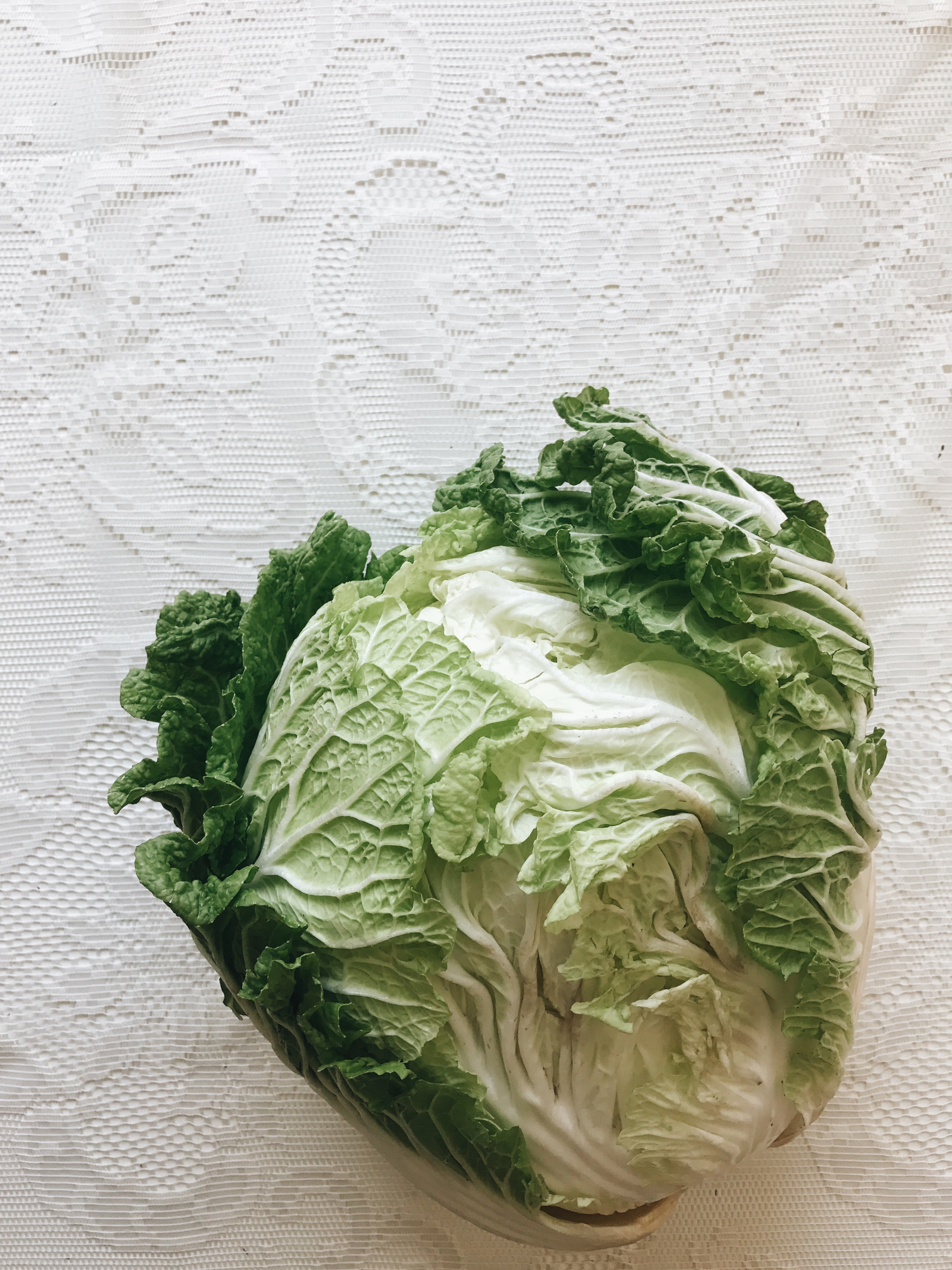 This cabbage is over 6 pounds. OVER SIX POUNDS. I was yankin' back leaves SURE that Sybil Sadie was stuck in there.
You don't have to buy a cabbage this enorm. Get a regular one. Somewhere around three pounds'll dew. Sybil understands.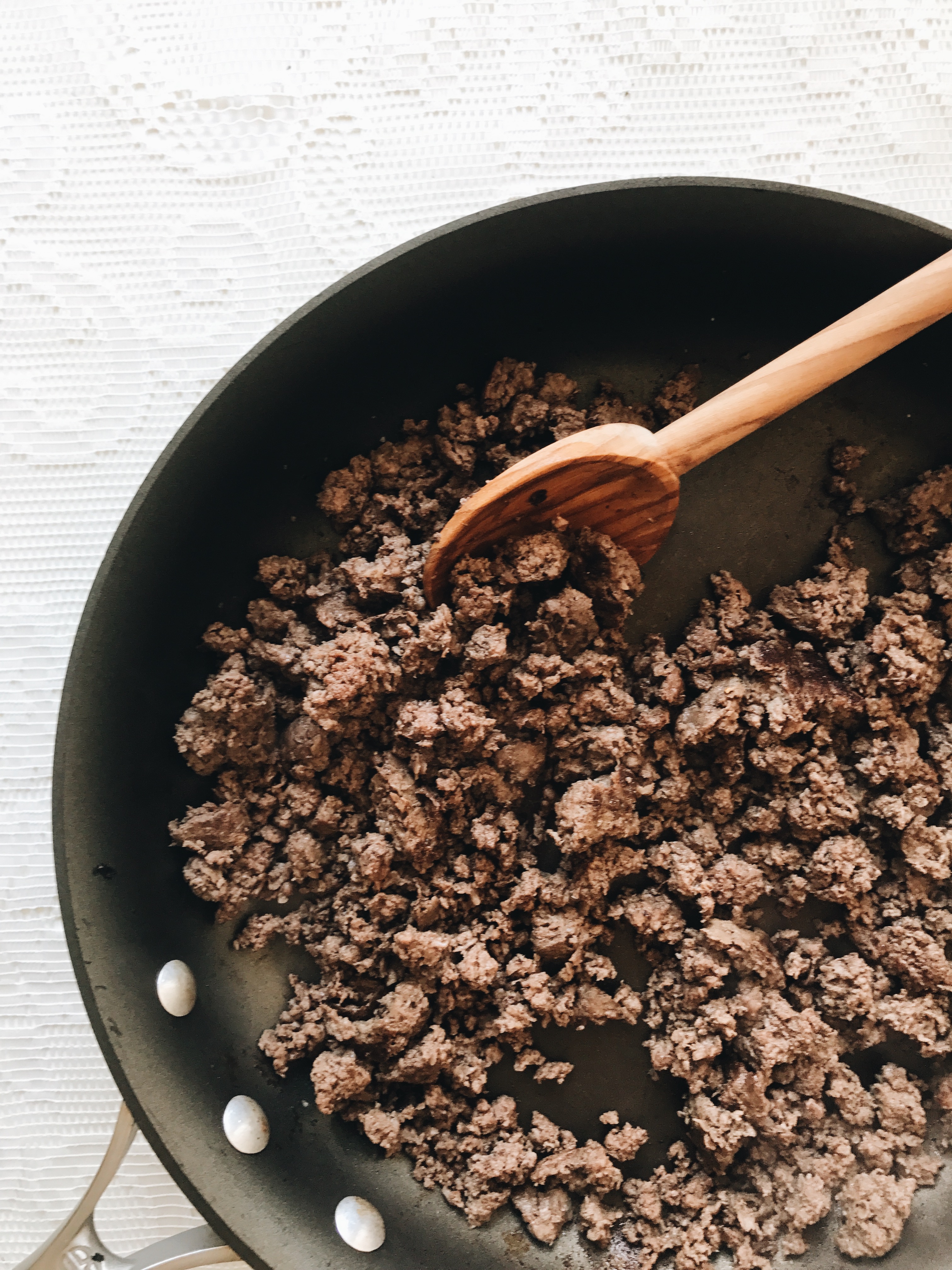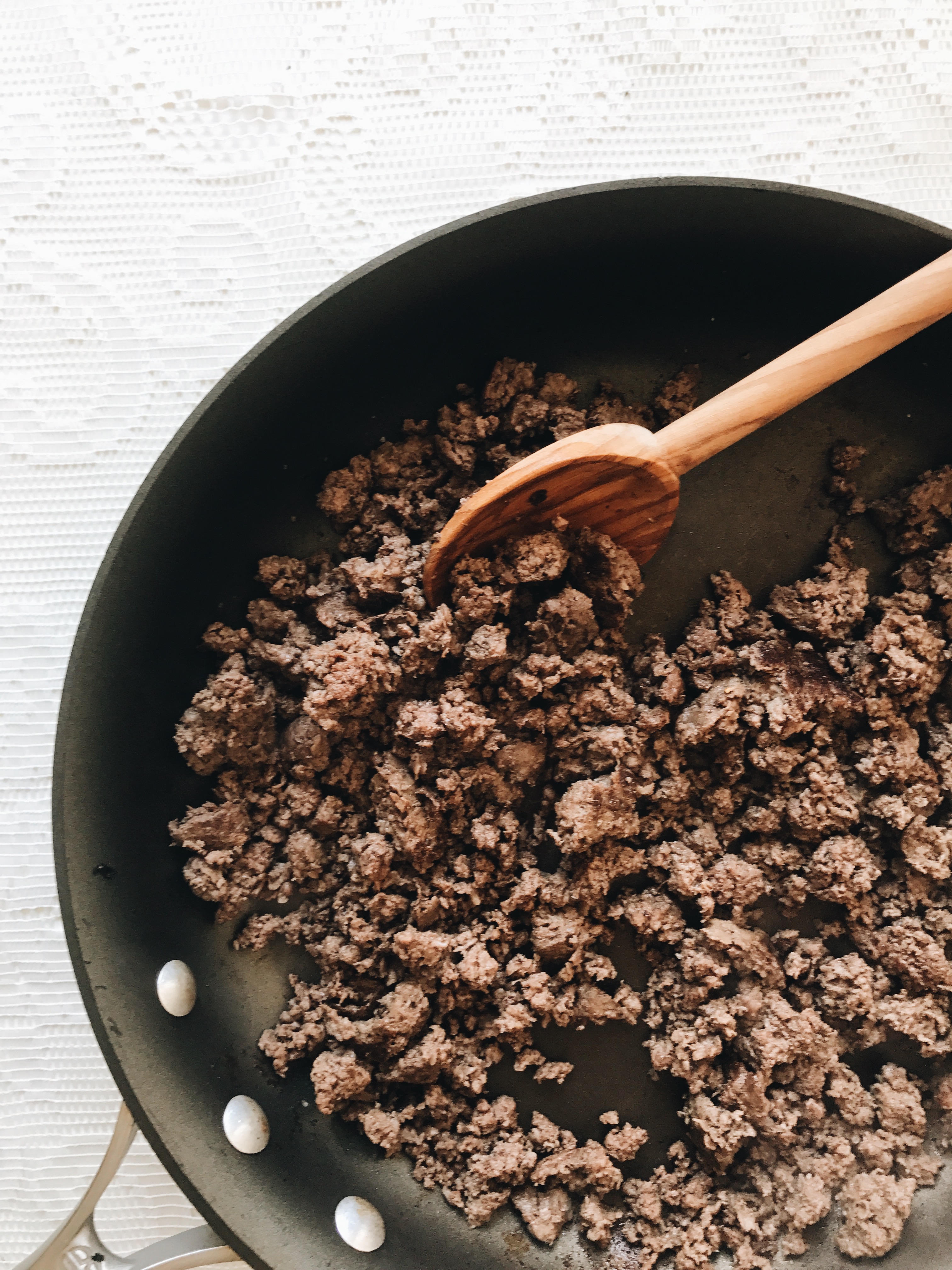 But we need to discuss the beef. It's actually BISON. Which technically I know isn't BEEF. It's not a cow. I know. But it's insane. If your farmer's market has a meat dude, seriously, get some bison! Or bison at your store. Or in your back yard. Listen, I don't judge.
If you can't find it, you're still a good person. Grass-fed beef'll dew.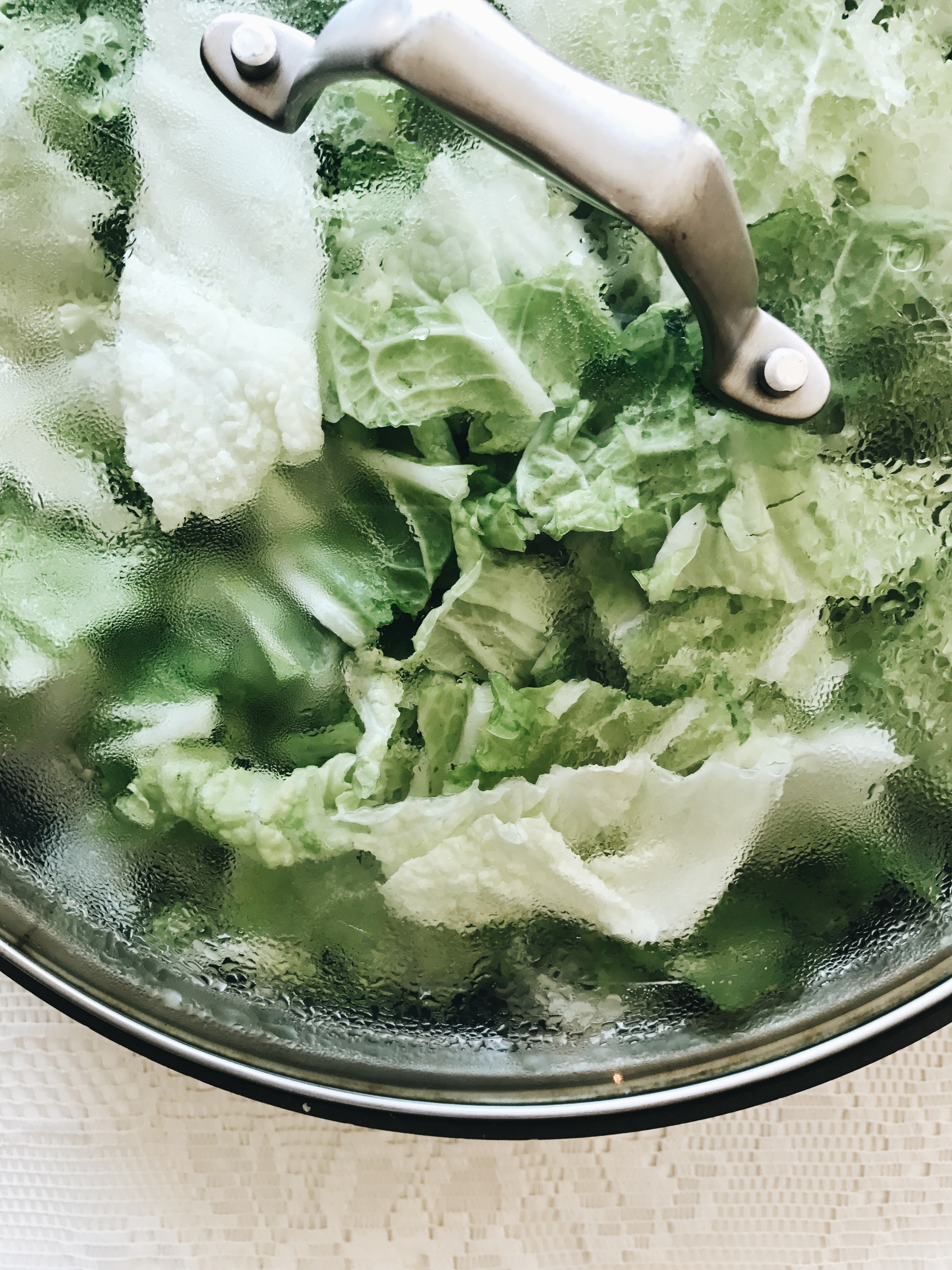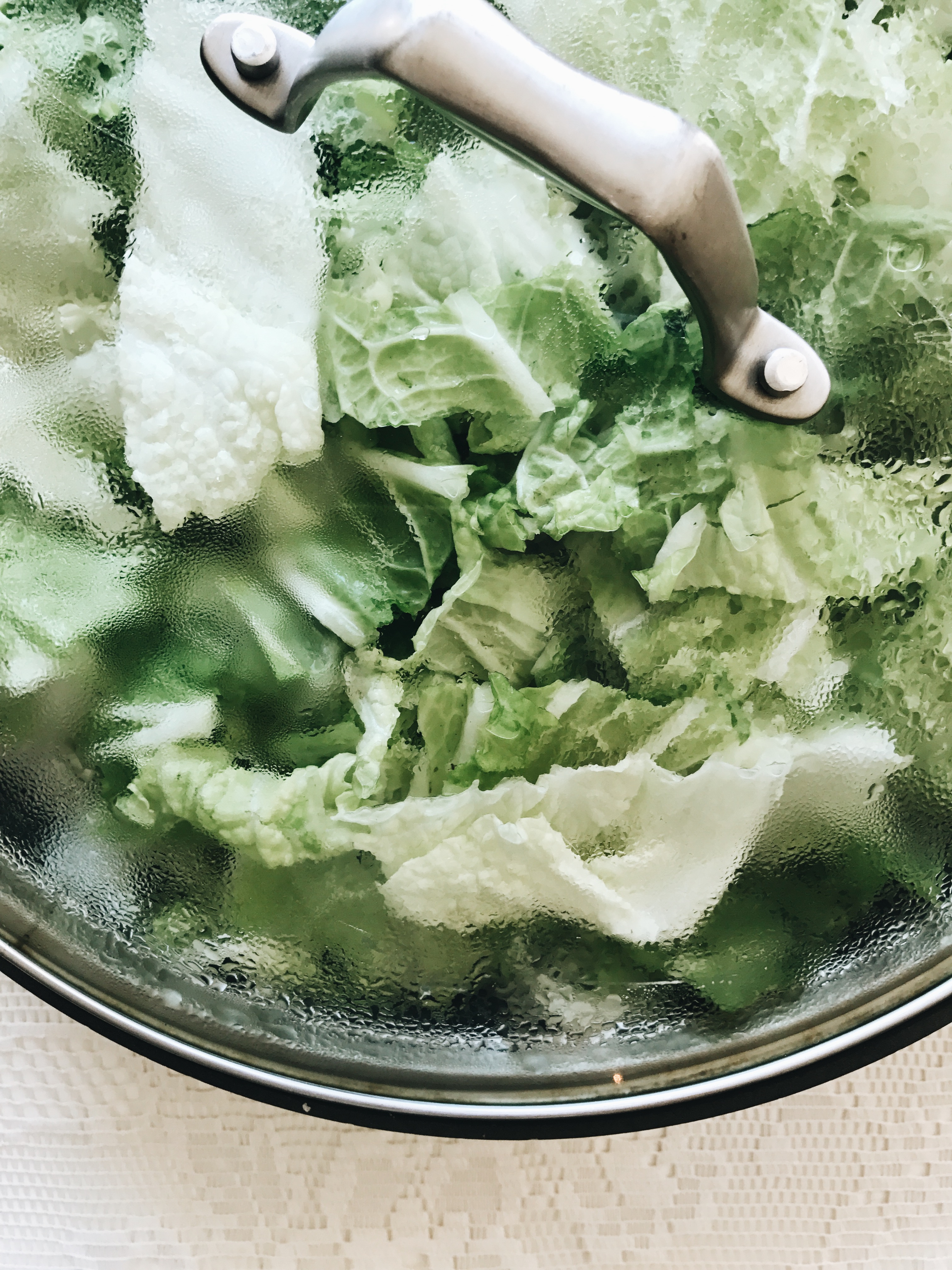 The technique here is simple. Brown your bison. Season with salt and pepper. Set her aside. (it's a she.)
AND THEN (du du duuuu) – you'll sauté some minced garlic and ginger for a hot sec, then add the cabbage and let it wilt wilt wilt. I have no idea why that sentence needed the "du du duuu."
But this next part is very important! Add soy sauce. Quite a bit, man – like 4 Tbs. of it. Maybe even more, if you're a salt freak like me.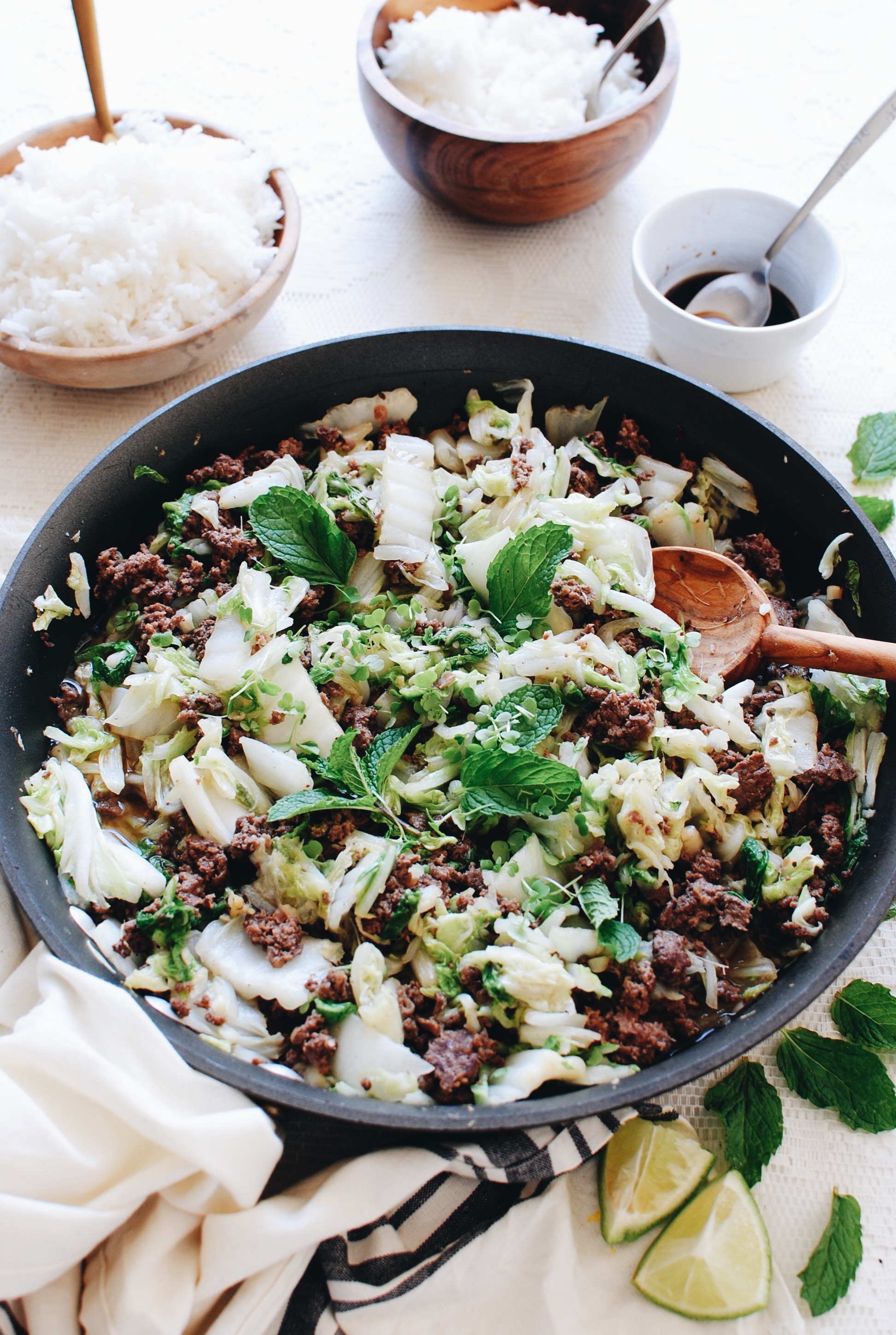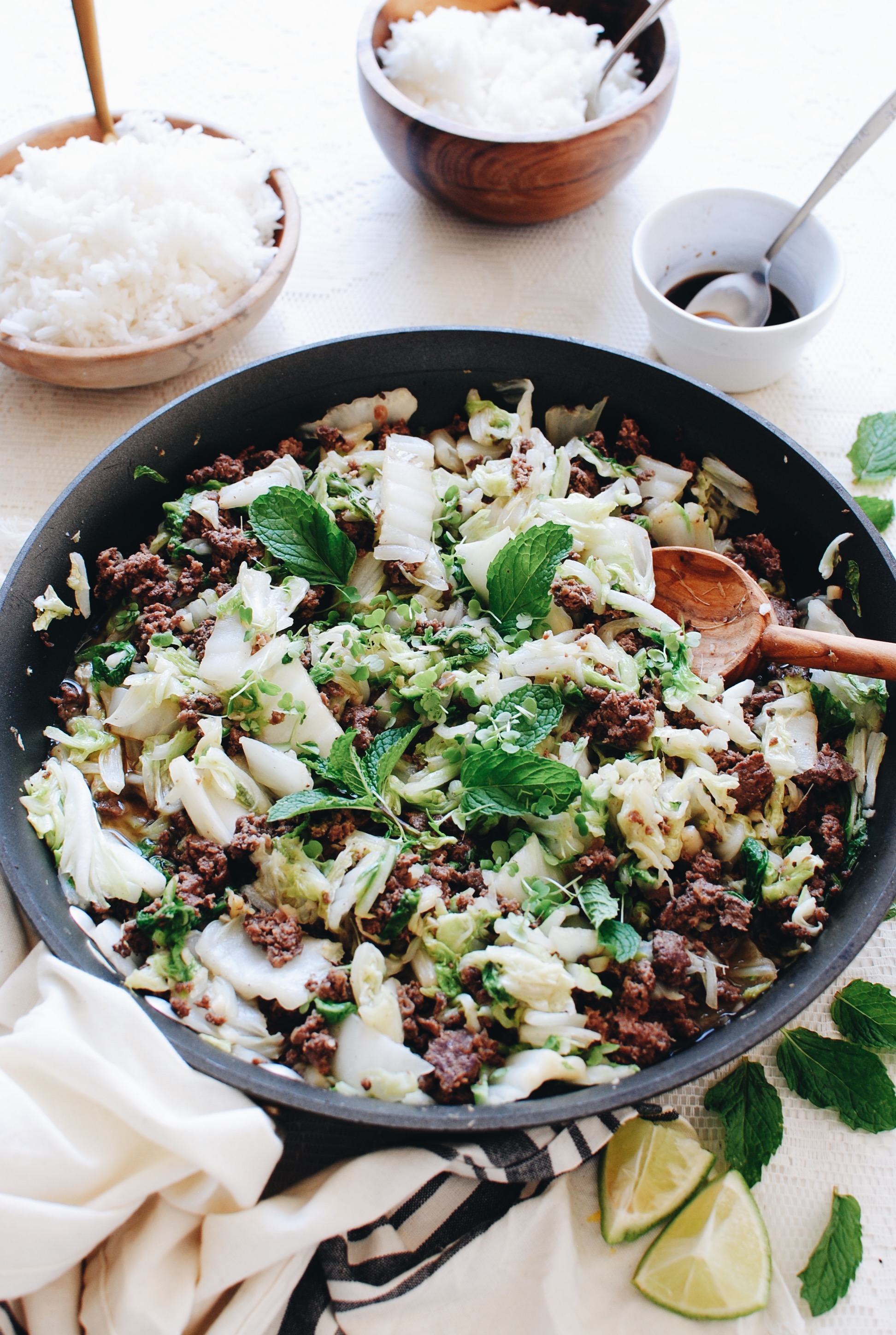 But it's this next part that really changes the game! Garnish with a LOT of mint leaves, fresh lime juice, and microgreens. Bitter microgreens. Spicy microgreens. If you can't find them, you're still a good person.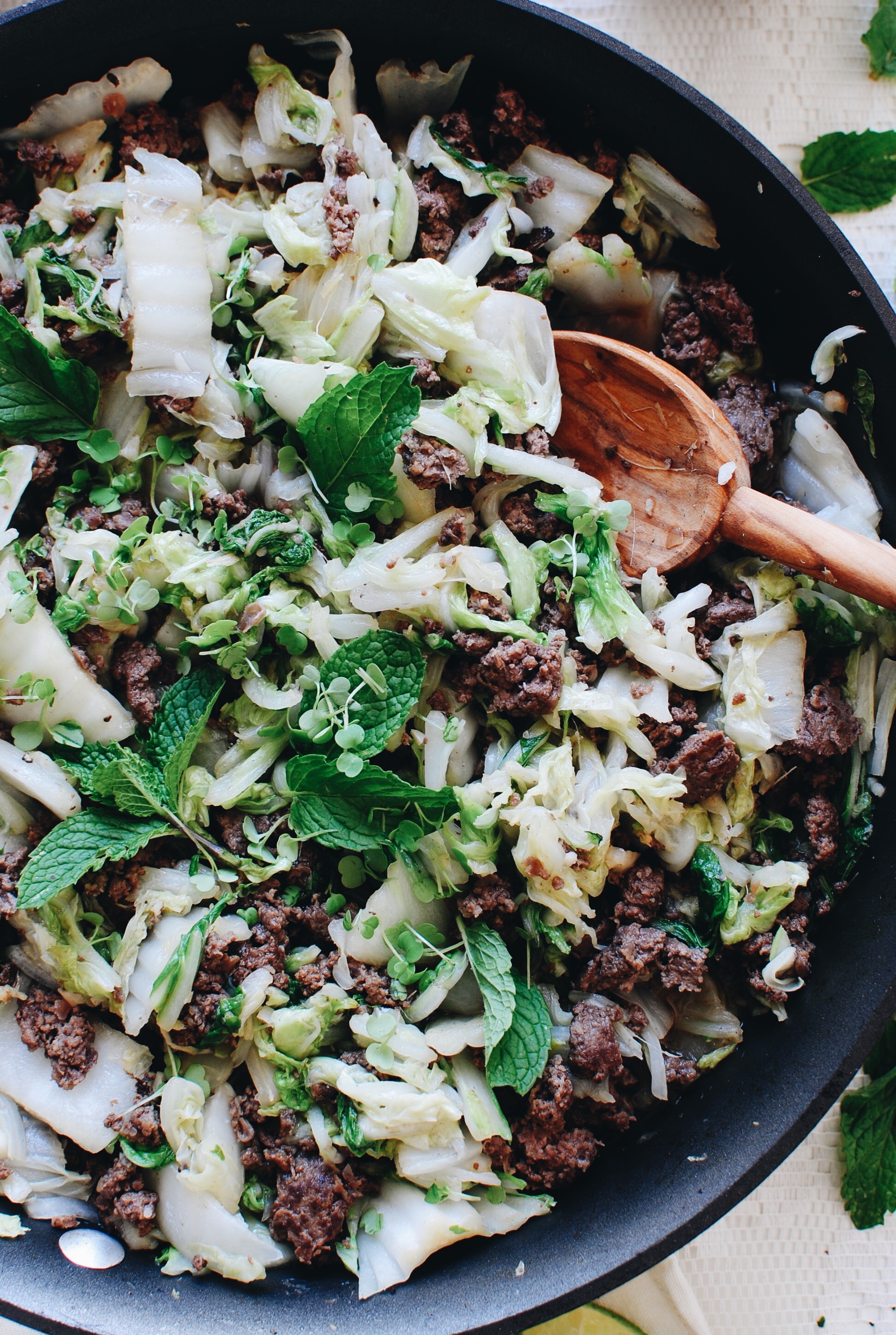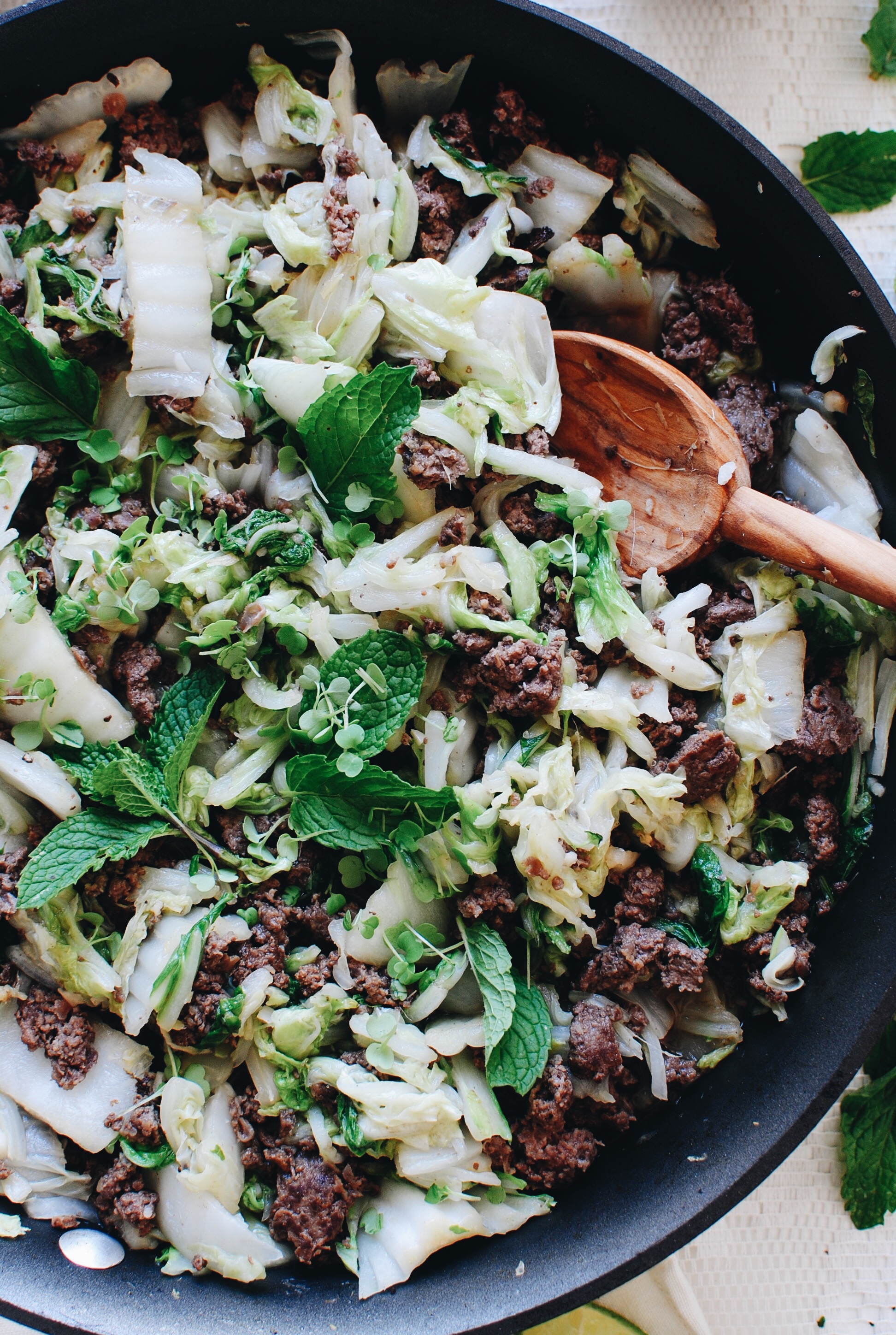 But it's this next part that will freak you out! Drizzle with some hot chili oil. Or sesame oil! And sprinkle with crushed peanuts for a sweet crunch. Maybe even some fried garlic if you're a weirdo like me. The bison and cabbage are the base, and the accessories are where you get crazy.
REMEMBER I SAID IT WAS CRAZY?
Sorry to scream at you.
Make this. Just freaking make this.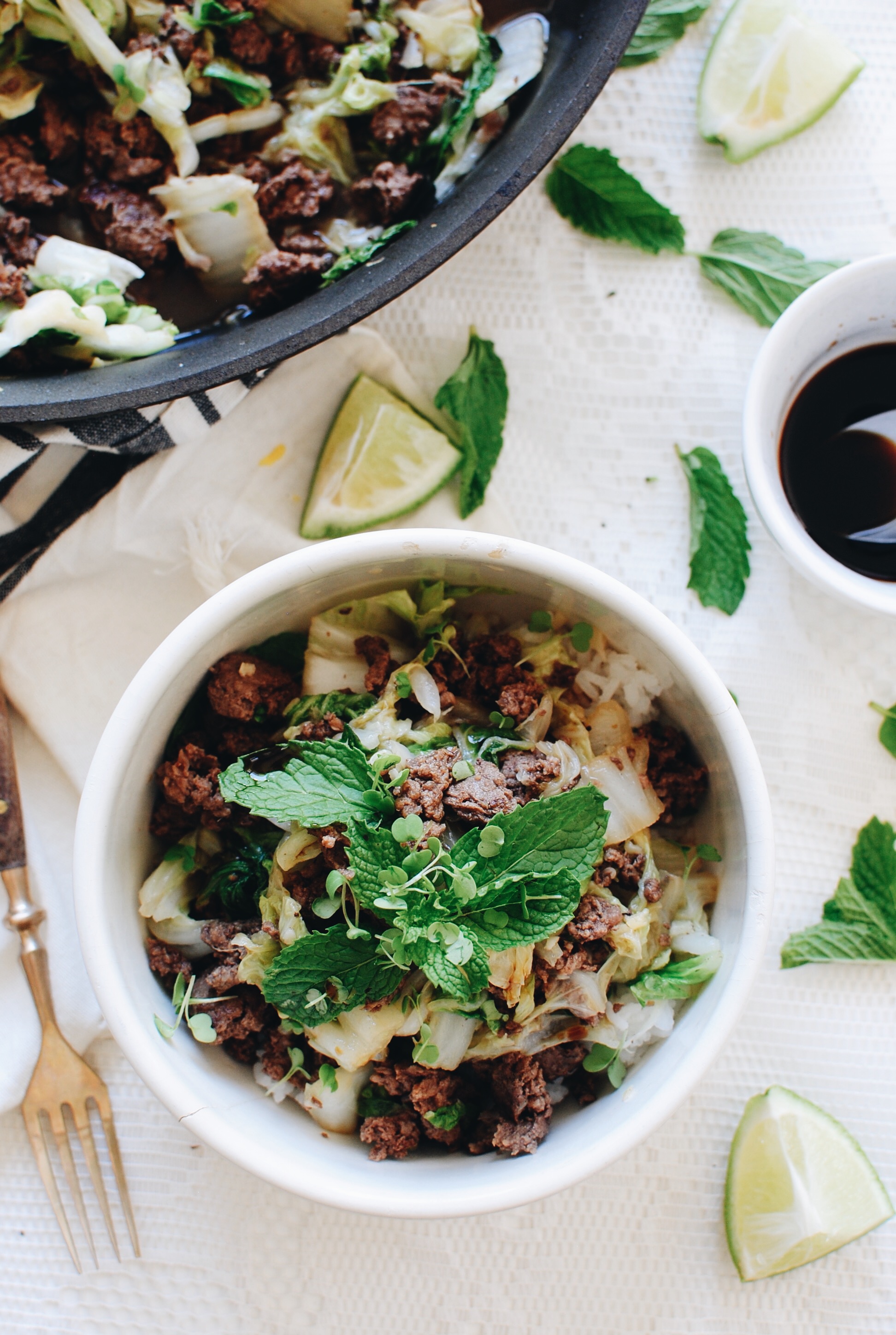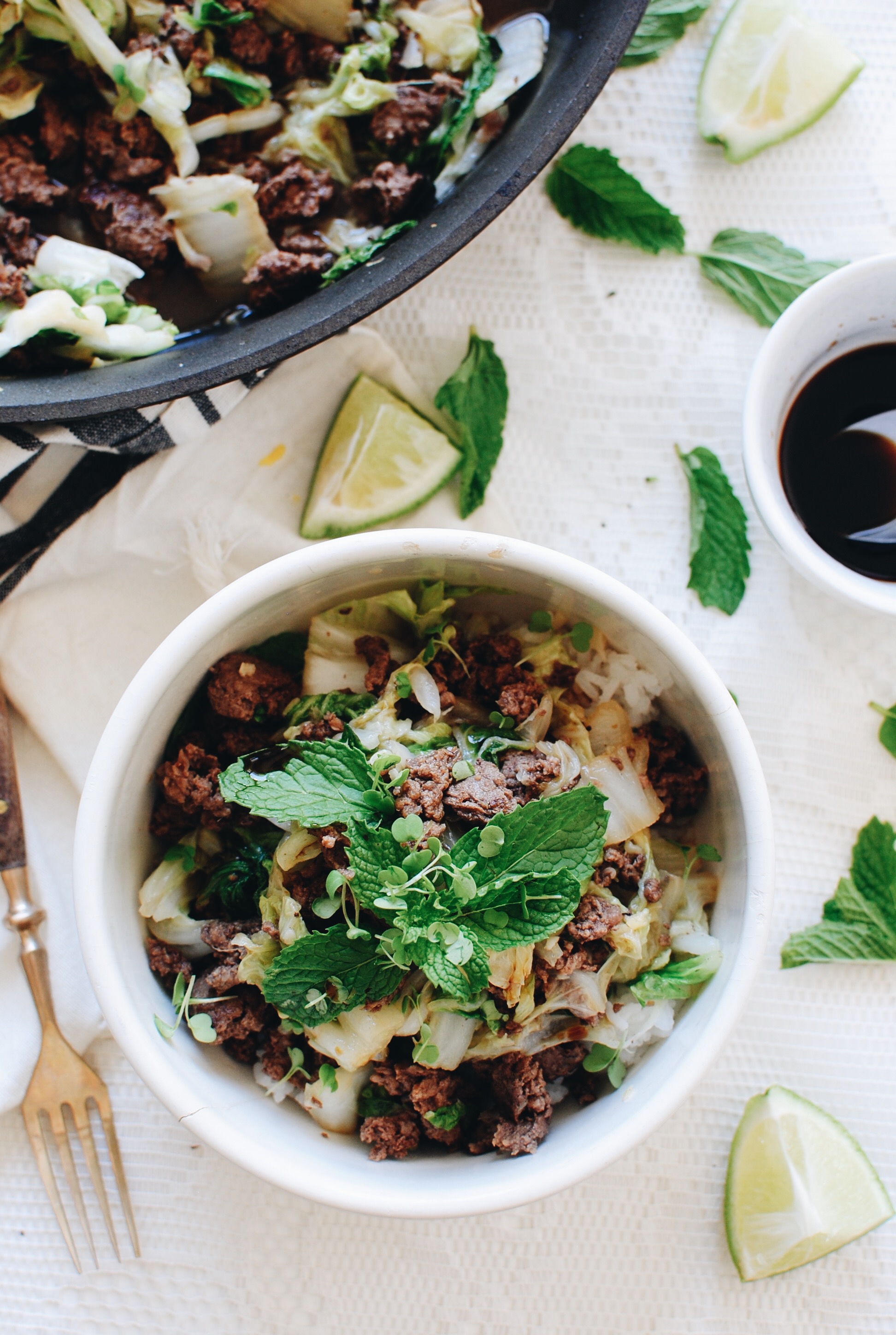 Maybe a little more soy sauce?
Ingredients
1 pound bison (or grass-fed beef)
2 Tbs. extra-virgin olive oil (or sesame oil)
5 garlic cloves, minced
1-inch chunk of fresh ginger, minced
1 (3 pound) Napa cabbage, stem removed and leaves chopped
4 Tbs. soy sauce (more to drizzle at the end)
1/2 cup loose fresh mint leaves (as much as you want!)
Small handful of microgreens
2 limes
Optional garnishes: fried garlic, chopped peanuts, a drizzle of hot chili oil or sesame oil
Salt and pepper
Cooked white Jasmine rice
Instructions
In a large skillet over medium-high heat, brown your bison or beef. Liberally season with salt and pepper; set aside.
Back in the skillet, add the olive oil. Bring it to a medium-high heat, then add the garlic and ginger. Sauté for about a minute, until fragrant, then add the chopped cabbage. You might need to do this in batches, as the cabbage wilts. Season with salt and pepper. Once the cabbage has wilted, stir in the soy sauce.
Add the beef back to the skillet, then garnish with anything you want! Mint leaves, the juice from one of the limes, microgreens, hot oil, sesame oil, peanuts, fried garlic. Just get it to the point where you sob like a raging idiot.
Serve with white rice and extra lime wedges!
Serves four.
7.8.1.2
91
https://bevcooks.com/2017/06/asian-beef-cabbage/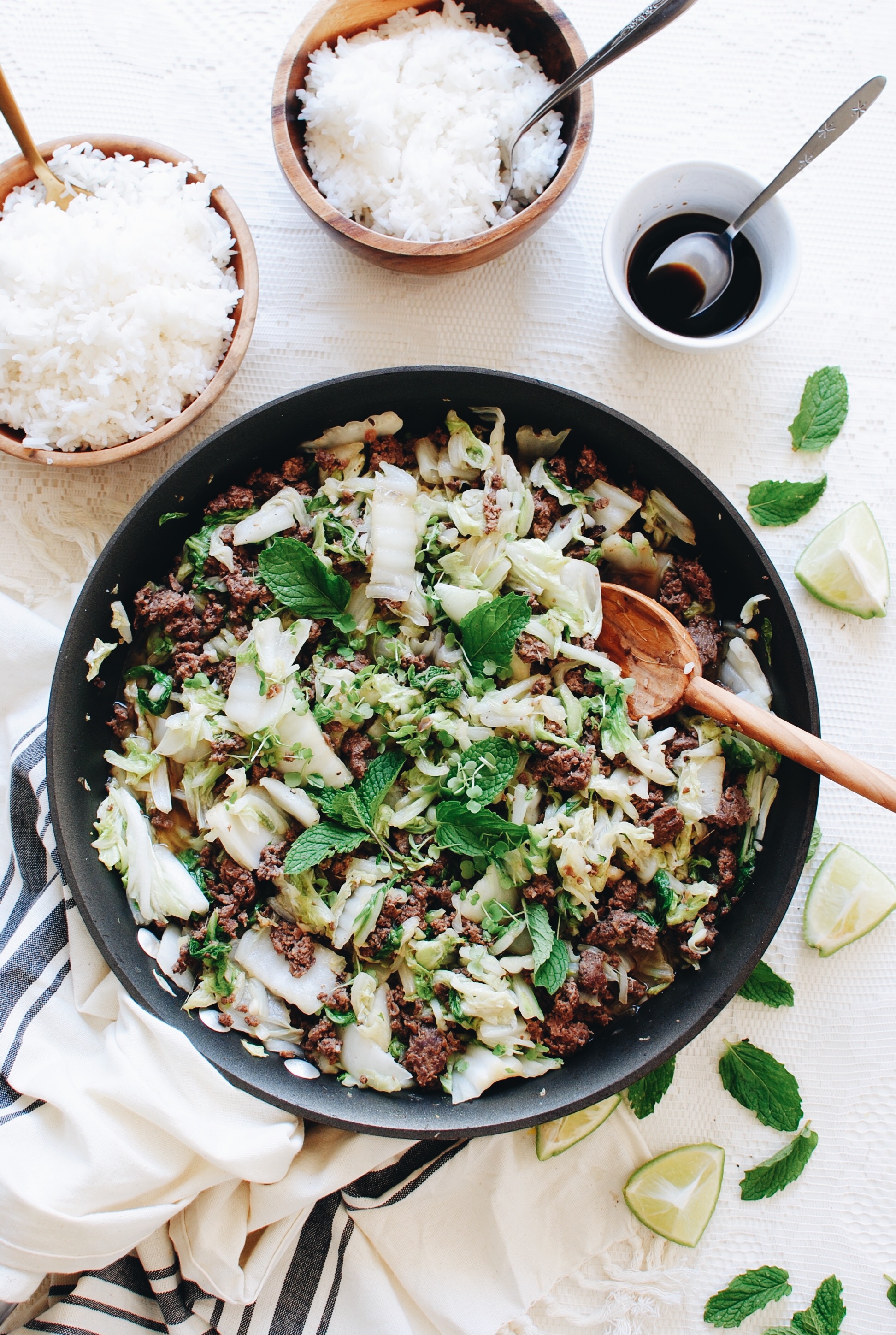 Crazy.