We won't even talk about how January disappeared faster than a sack of bullets.
We also won't even talk about what that sentence even meant just now.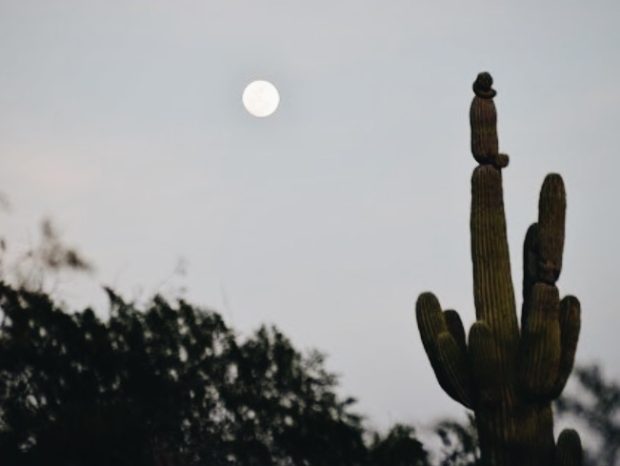 (photo via the interflex, but I tweaked it a little, because I just can't let things lie.)
Have you ever thought about HOW MANY SONGS have the word "tonight" in them? I did a study (in my head), and reports show that out of the 437 kajallillion songs ever written – and that's a lot of songs – 436 kabagillion of them contain the word "tonight." True story! Don't try to look it up though, because I think the Internet is on vacay.
Think about it, we wouldn't have pop music if the word "tonight" didn't exist. In nearly every song, whatever happened last night can be fixed tonight. Tonight holds hope. It oozes mystery. It sparks intrigue. Love begins and ends tonight. Tonight is intoxicating! Dangerous! Tonight is also dreaded. Lonely. Seductive. It's an uncertain sea of opportunity and mistakes, ready to be seized by budding, ripe lovers with little to no jowls.
There's just something magical about nightfall. Tonight's nightfall.
Colds seem to get worse at night, too, but that's not . . . what this mix is about. Never mind.
So, I put together a mixtape for you with songs that have the word "tonight" in the title!  It's not necessarily a romantic mixtape, even though I originally set out for that. It quickly morphed into something else entirely as my song choices fell into place. I WILL warn you (per Aaron's request), there's a smidgey of Top 40 in this. I simply couldn't deny the desperate wishes of my soul fairies. It's semi towards the beginning of the mix, so maybe pour a cocktail before you start listening, so that when the two songs hit, you won't draw my face on a piece of paper and light it on fire.
I give you  . . . the "Tonight Tonight Tonight" mix.