Happy 2017! I think I already said that the other day, but I'll say it again. Happy 2017!
That probably makes three times now. Whatever. "People stopped saying "whatever" five years ago." "Whatever. I'm outie 5000." <–name that show.
Before we get too nestled into the new year, I wanted to go back and give you my ultimate Favoritest Things highlight of 2016. I picked 16 things since the year was 2016. I'm clever like that. Also, this post is ONE HUNDRED PERCENT NOT SPONSORED. It's just me, being friends with you, all, "Omg this thing is like, the beeeest, blah blah blaaaah." I think we even have a pillow fight.
These are in no particular order, but all equally and totally year making. Ready? "You jump, I jump, Jack." <—name that show. This is the last one, I swear. Maybe.
Favorite cozy footwear – These slippers are i n c r e d i b l e. Given to me by two of my very, very closest friends ever on a boozy birthday train trip, I fell in love immediately, and I fell hard. I wear them 70% of every single day. No lie. They're the Wicked Good Slipper by L.L. Bean, and they completely rule my feet off. Thank you again, Laura and Sarah. Because of the two of you, I weep constantly.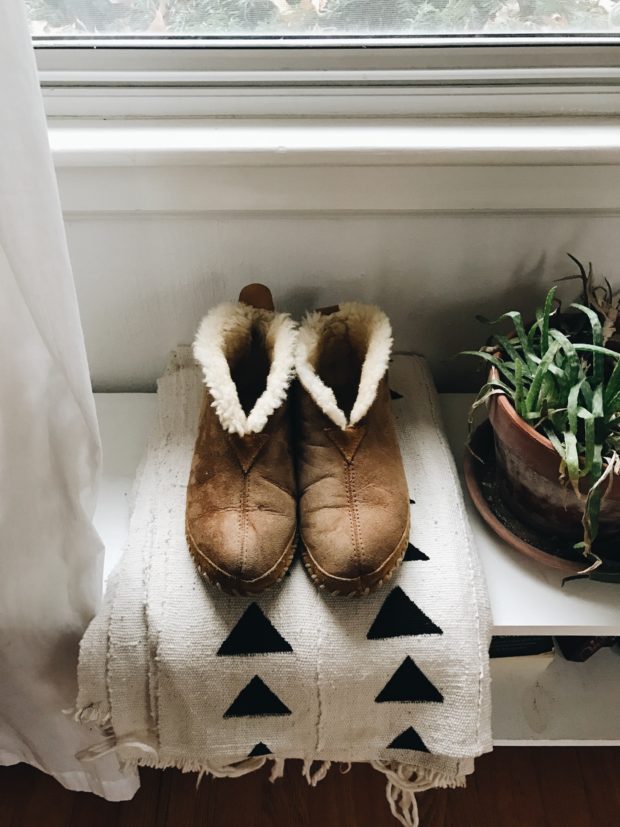 2) Favorite scent – You truly cannot know the magic of this vine tomato candle. It is this perfect balance of intense, but delicate. And TOMATO-Y. A perfect tomato leaf smell. It makes me think of summers in South Arkansas in my late Papaw's garden. He'd place a tomato leaf up to his nose, sniff, and exhale with this deep sigh of satisfaction on his face. Because of those memories, I'm obsessed with growing my own tomatoes, and this exact candle scent. There are lots of tomato scents out there, but none hold a candle (hahahahah) to this one. I picked it up in at this FABULOUS home goods and market boutique in London back when I traveled to Europe last March. Unfortunately they don't ship to the U.S. Waaaaah. But! I found a loop hole in the system. And there's a giant candle on its way to me right now. You're welcome.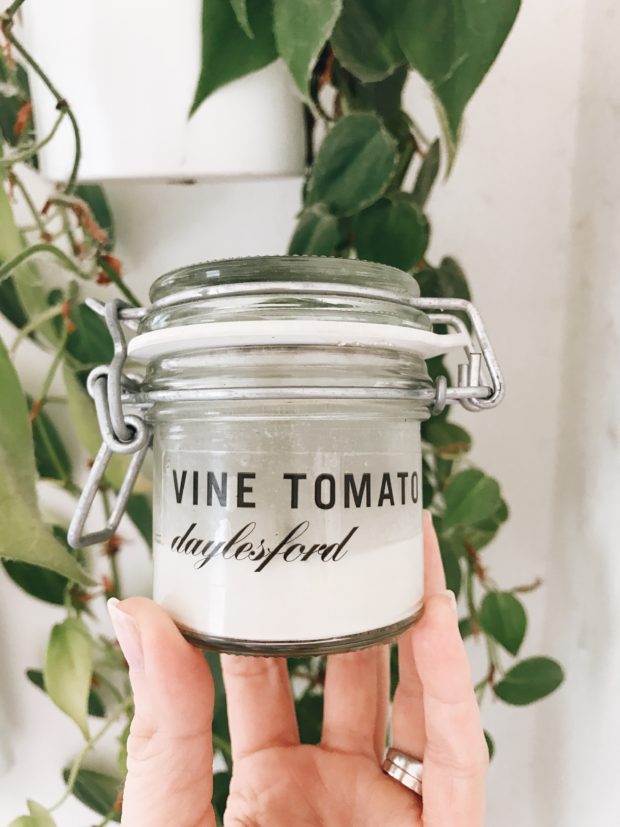 3) Favorite clothing item – This Everyday Day dress from Miranda Bennett is a legit WARDROBE GAME CHANGER. I am telling you, it is the definition of perfect. It's drapey, loose, feminine, a little flowy. It's like what Grace Farrell would wear these days on a lunch/wine date with Daddy Warbucks. I wore it approximately 6,294 times this summer and it wasn't nearly enough. Call it what you want, but I like to think of it as hospital gown chic. Right?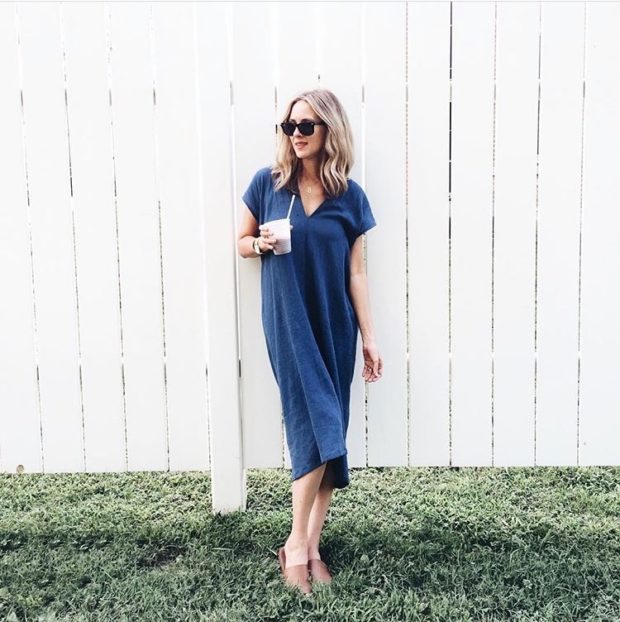 4) Favorite crafting obsession – Beeswax! You can do so much with it. Candles, body butters, face cream, lip balm. Ugh, I want to punch it I love it so much. Make something!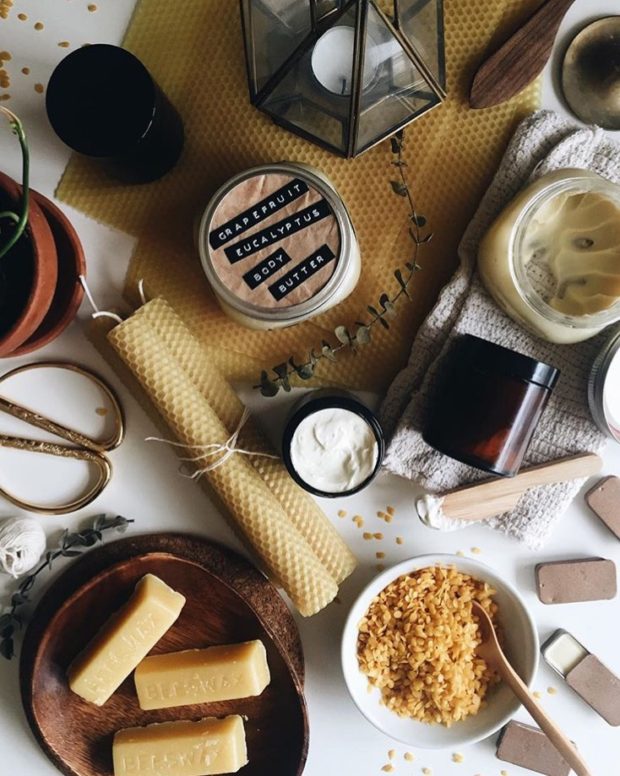 5) Favorite T.V. – Uhhhhh really, do I honestly need to spell it out for you?
I'm not even going to go into the many reasons why I love this show so dang much. Not gonna do it!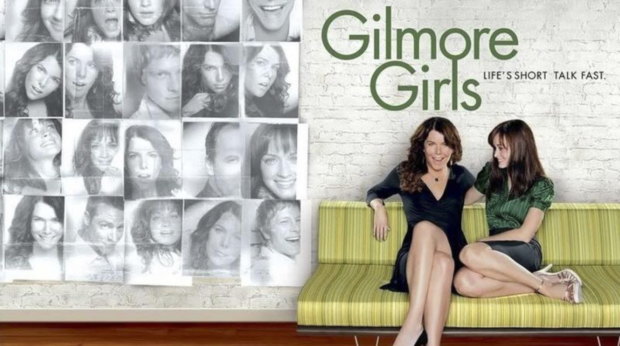 Except this. I will say this.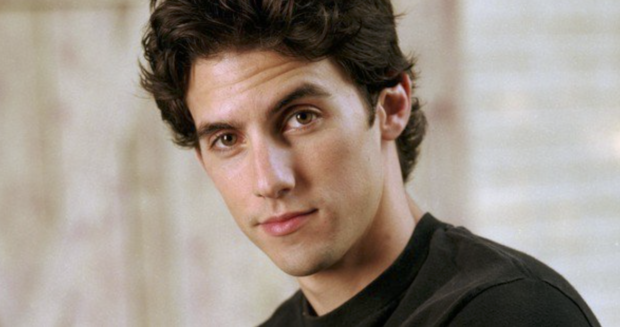 . . . Just wanted to make sure my point was clear.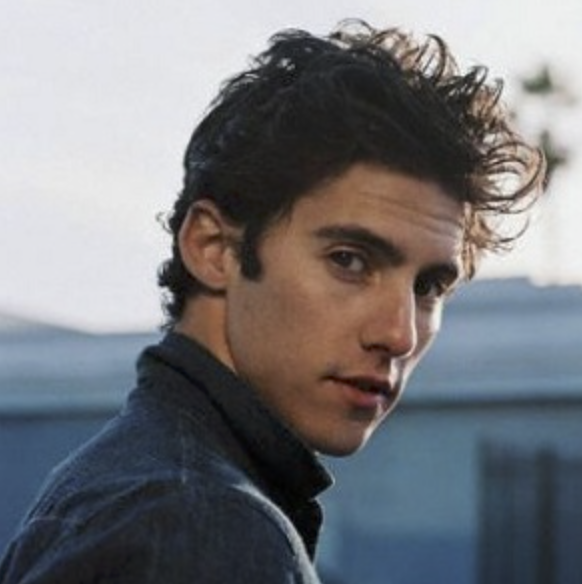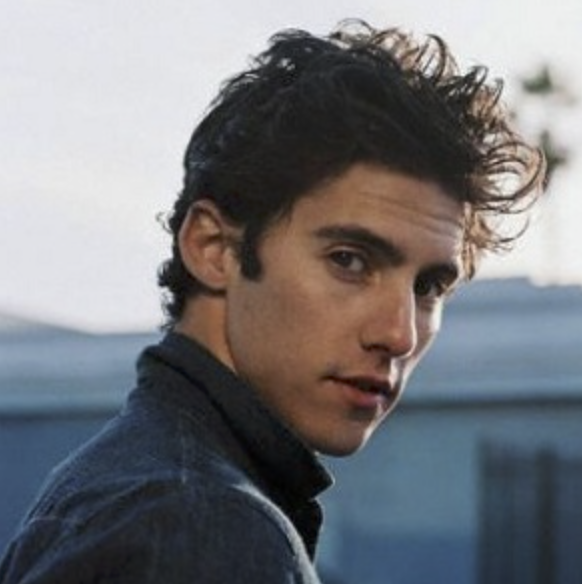 6) Favorite song – I SERIOUSLY CANNOT GET ENOUGH OF THIS SONG. It is such a blast to listen to. It has everything. Dance moves, hip hop, horns, an adorable Michael Jackson-as-a-kid look alike. You'll dance forever and ever and be filled to the brim with overflowing jubilation and unruly glee. Welcome to your new life.

7) Favorite nail polish – I'm not huge on nail polish. Matter of fact, I suck at nail care, period. But this polish changed my polish outlook! I was in a shoot at the end of the year, and my hands were more of a focus than my face (which is a weird thing to say), so the manicurist put this color on me. And it was like, this is my color. It's a barely a color, and that's why it's my color. It's called BABY LOVE, and it's this flawless soft nude pink. And I hate pink. But it works on nails! The photo doesn't nearly do it justice. In person they look like tiny flickering cherubs fast asleep on the ends of my fingers.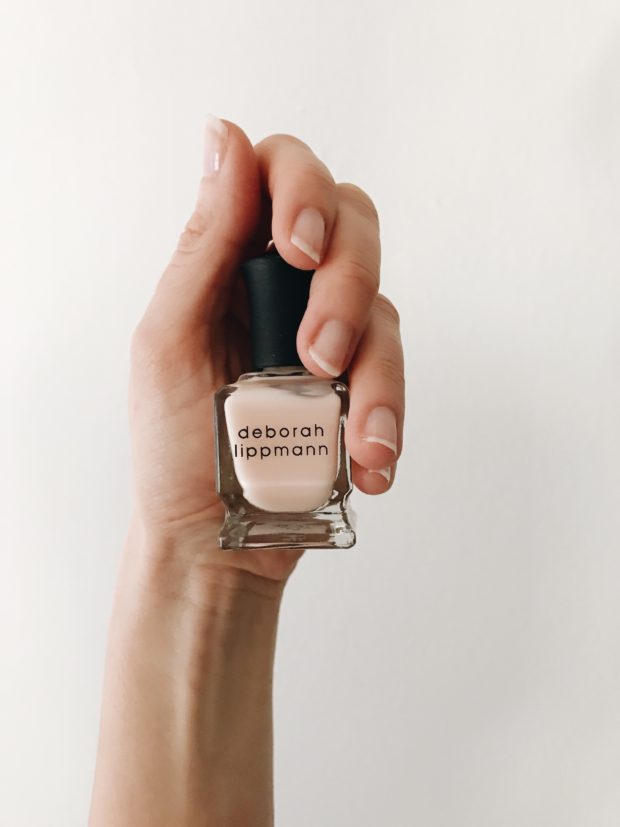 8) Favorite hair accessory – The hairpin!
The giant gold hairpin. Soooo many of you have asked about this hairpin, so here's the info, pigeons! Now, I bought it at one of my favorite local boutiques, but you can order them here. I'm head (hahaha) over heels obsessed with mine. Since I wear topknots 98% of the time, it's that tiny icing-on-the-cake detail that makes me less orphan-y. Go get one!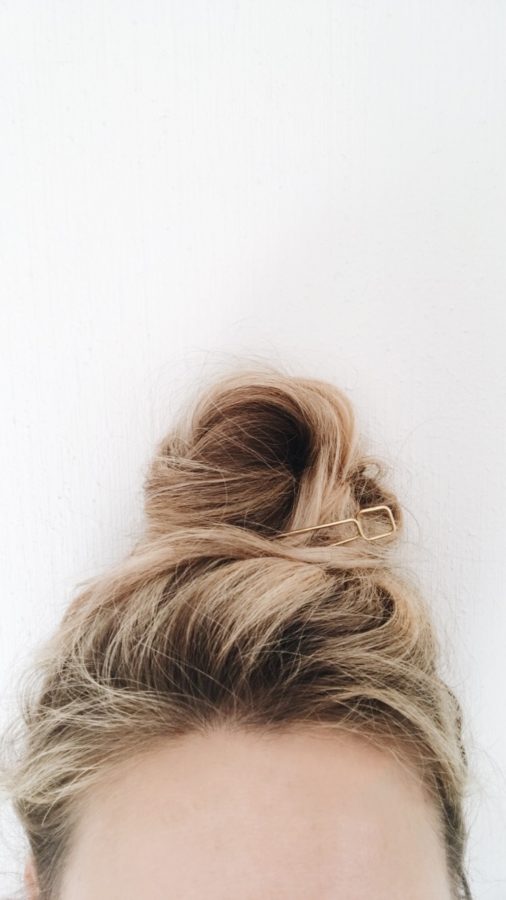 This is what it looks like not on my head. Cute, right?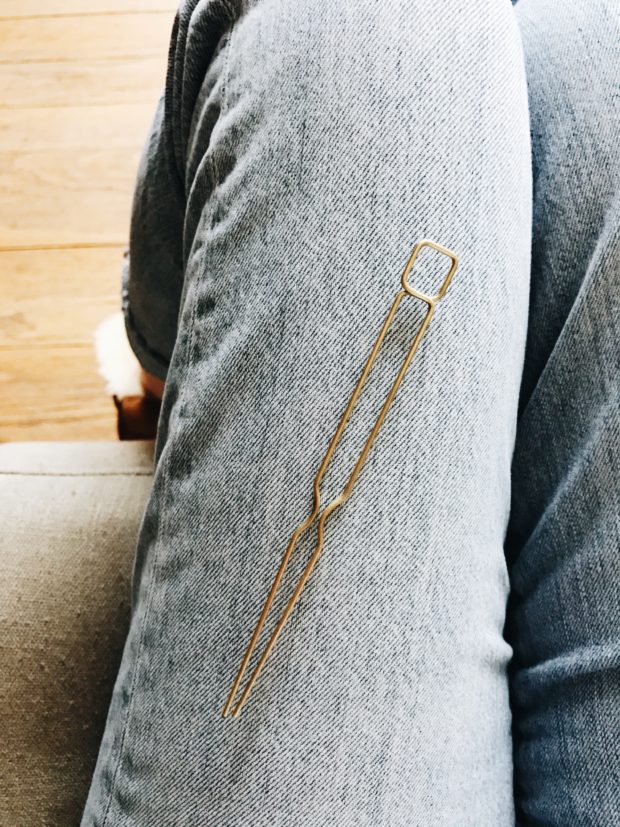 9) Favorite eyewear; part one – My David Kind glasses!
I'm still completely in love with these. I've got a full post on my David Kind experience with the try-it-on-at-home-first process, if you fancy. You should fancy.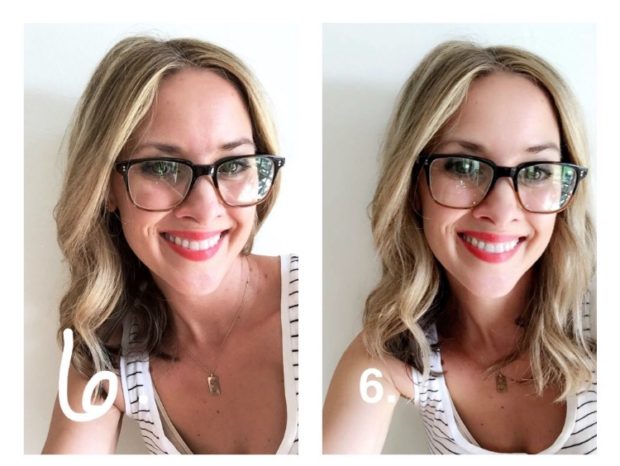 10) Favorite moment – Well, besides all the cherished moments with my children blah BLAH, drinking cappuccinos in Europe! I'd never been a cappuccino gal, until then. Something about the scenery, the weather, all the trench coats. I was taken.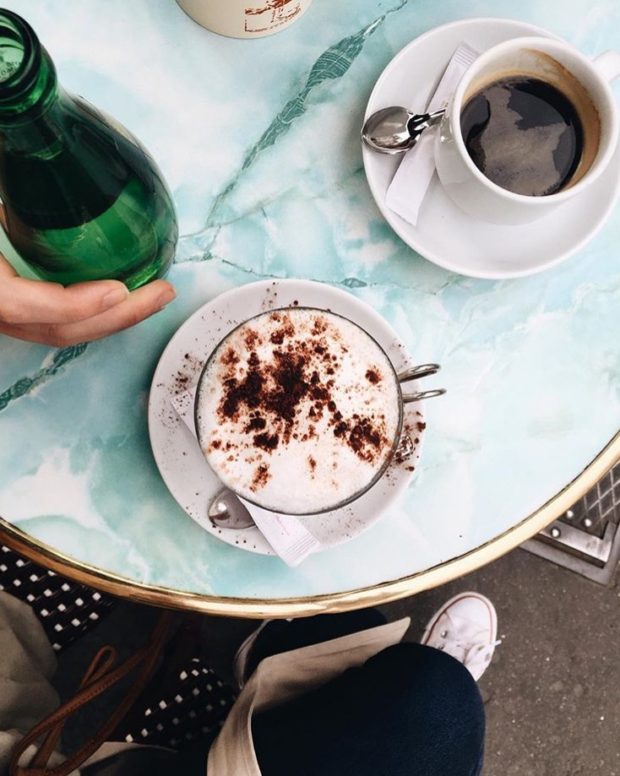 And well, this. Le weep.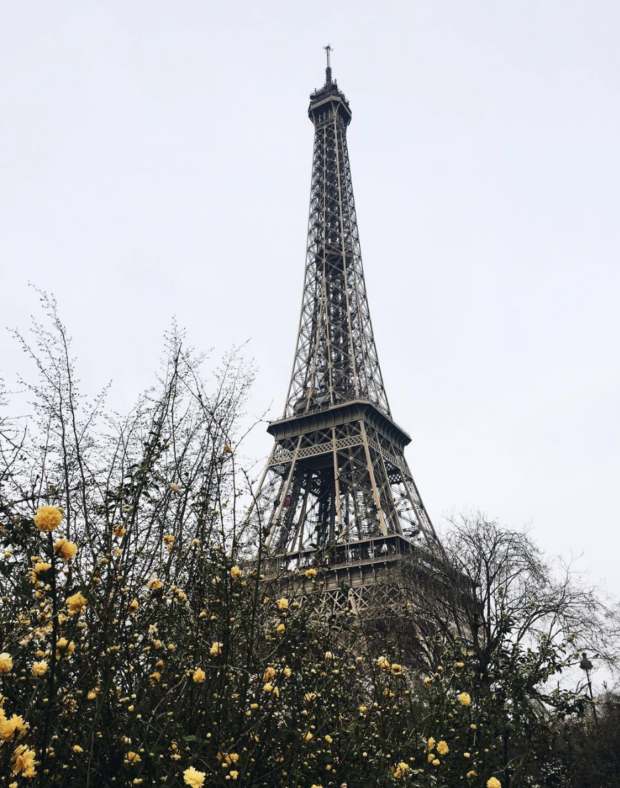 11) Favorite kitchen purchase – my Paris pot!
I call it my Paris pot, because I bought it in Paris. And it's a requirement by law to purchase something kitchen-y and copper in Paris. The end.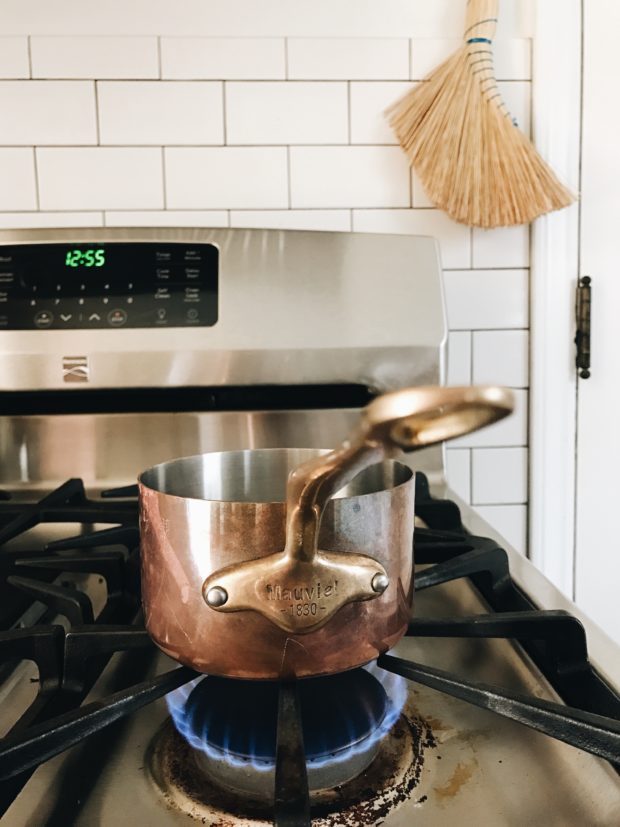 12) Favorite toddler footed pajamas – These jams from Softsie seriously blow me away. I know they're just jams, but they're SOFT and STRETCHY and CUTE and I WANT SOME FOR ME. (sorry to scream.) Go get some!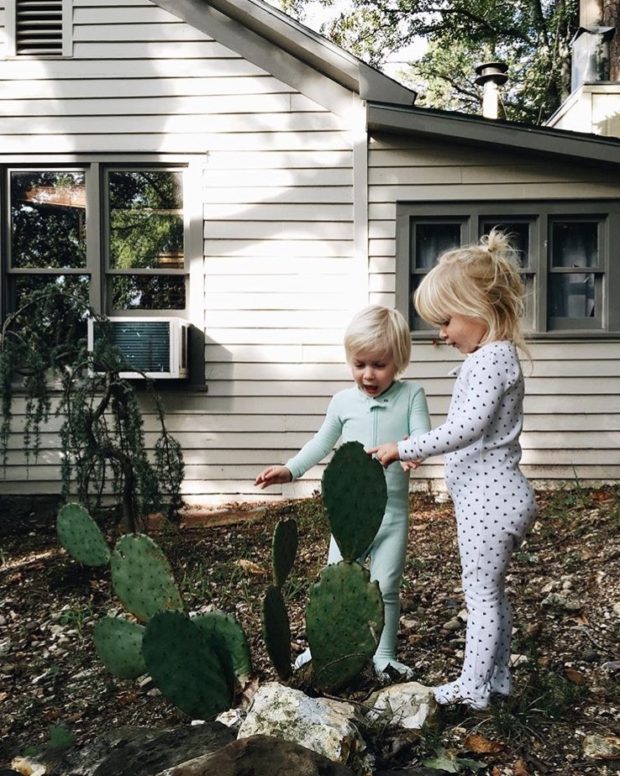 13) Favorite eyewear; part two – Ray Bans!
I'd alllllllways wanted a pair. Just like the ones that Tiger Woods' ex-wife used to wear. So, this summer I took the plunge and bought my first pair of Wayfarers, and I'm irrationally obsessed. The end.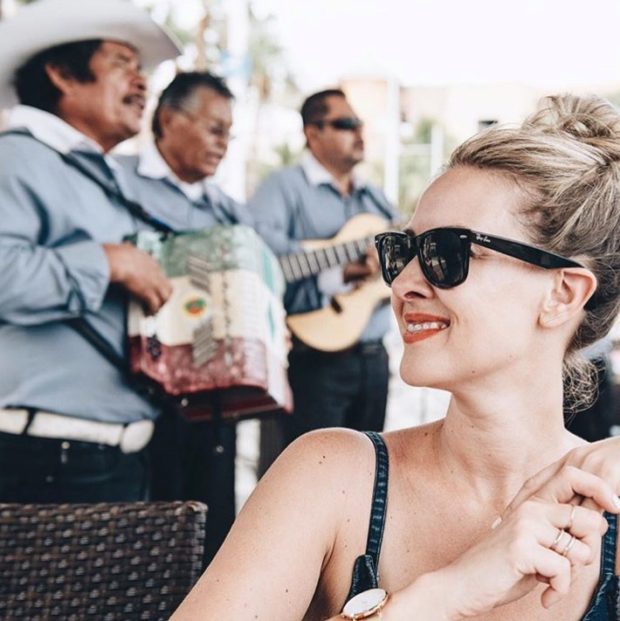 14) Favorite water-funneling vessel– S'well!
I'd only seen these around for a few weeks before I bought myself one for Christmas. Really, best water bottle ever. I think it keeps your hot drinks hot for like, 27 days, and your cold drinks cold for like, 87 months. Something like that. *gulp*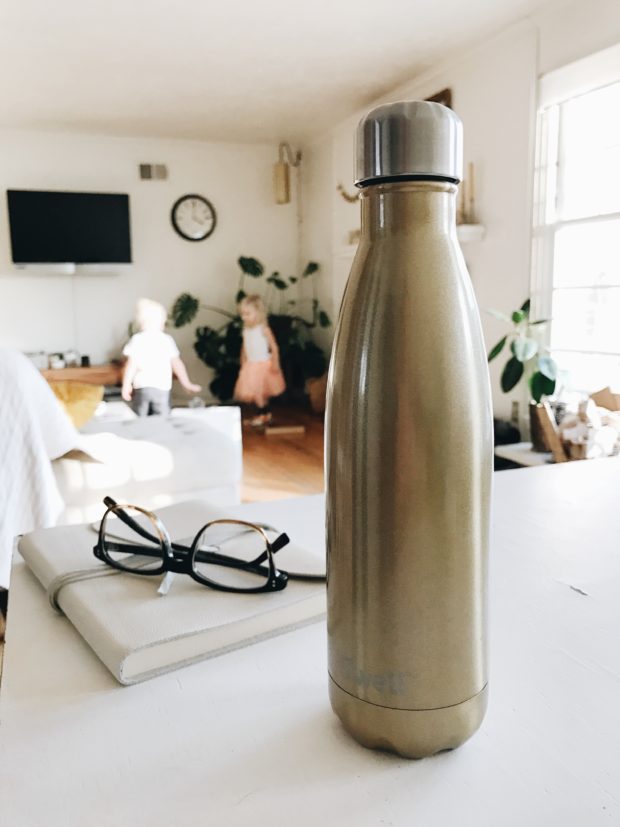 15) Favorite life activity – The Tilt-a-Whirl!
This is random, yes. But if you could see what the insides of my brain look like, it would all make sense. Earlier this year we started taking the grems to this indoor amusement park meets giant arcade-type place. Which sounds like a total nightmare, but it's actually a'ight. It's called Power Play, for those of you who are local. Um, THEY HAVE A TILT-A-WHIRL. And it's old and vintage and rusted red and it is happiness perfection. I swear, every time I ride that thing five years are added back to my life. We're going again tomorrow for the kids' third birthdays. Which is another topic in itself and I'll start crying if I think about it. THIRD. BIRTHDAY. Waaaaaaah.
Quick! Give me a Tilt-a-Whirl! (p.s. does it matter if you lean?)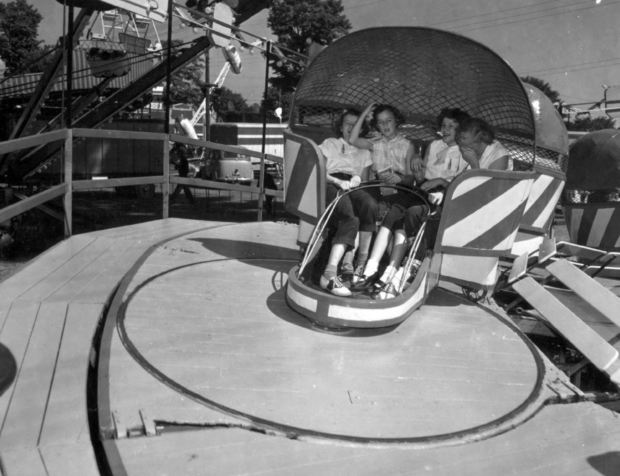 16) Favorite coffee-funneling vessel – Actually, I have a few. Last year I started collecting cream and off-white handmade coffee mugs. It's one of those things that I thought about for one second, then it spiraled into a full-blown problematic obsession. I have three mugs so far! But my newest is my current favorite. It's the Halston mug from Citizenry, and I want to drink out of it every single second of every single day. The end.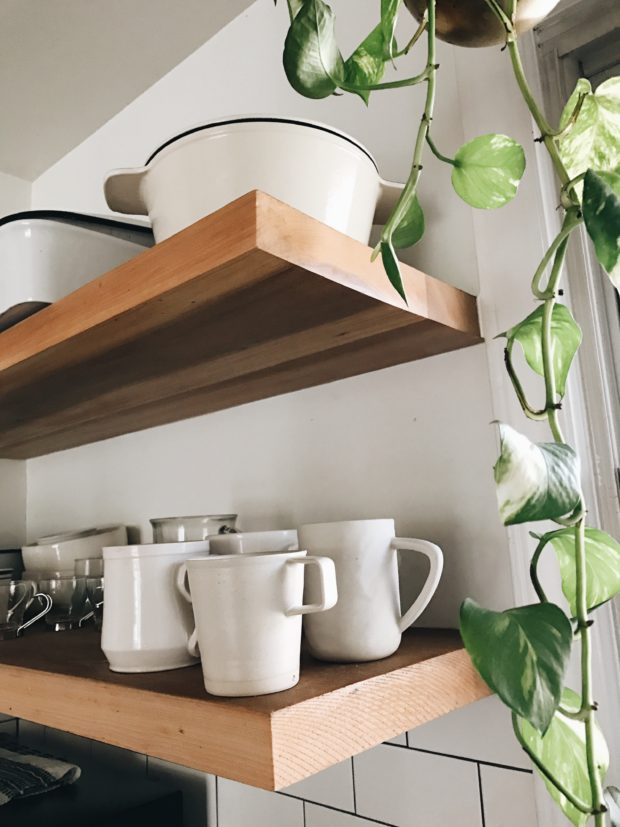 And there you have it! My top favoritest things from 2016. There are other things around the house that I wanted to include, but these 16 made the cut. And the auditions were grueling, trust me.
Tell me your favorite things from last year. And it doesn't have to be a full 16. If you want to give me five, that's fine. Or 10! Or two. "Whatever. I'm outie 5000." <—name that show. again.