Warning: what you are about to see is an unforgivable amount of selfies. These things can't be helped. Please don't delete me from your life.
Also, I got new glasses! THANKS TO YOU AND YOUR LOVE.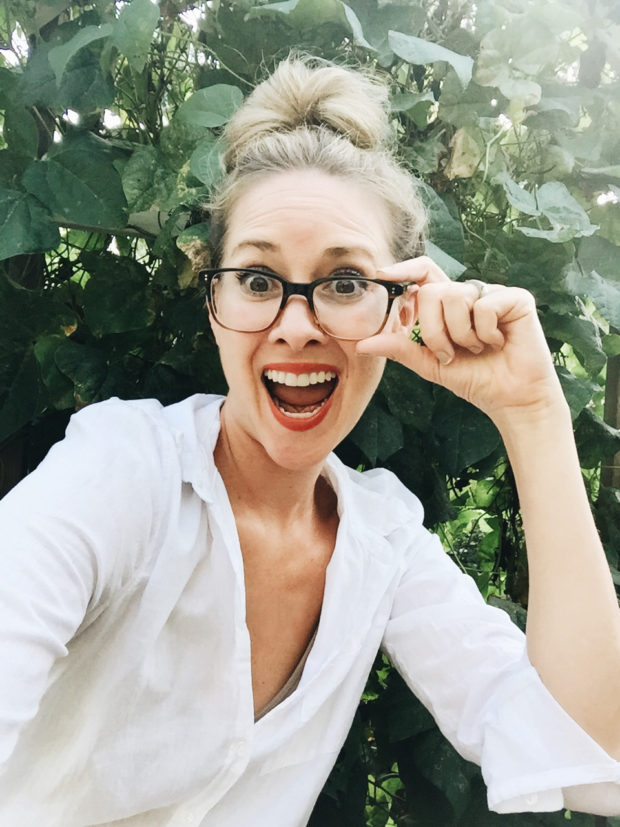 Also, I don't even know what is going on with my face in this photo. If this was the best one, you can only imagine what the other 2926556242798037243 looked like.
So, a little while back I was blabbing to you about needing new glasses and my curiosity to test out one of those try-it-at-home glasses services. THEN, right after that I reached out to David Kind to see if they'd want to partner up on a "find-sad-little-Bev-a-new-pair-of-glasses-before-she-bumps-into-a-wall" expedition. THEN, after that I Snapchatted and Insta-storied all of the pairs that the sweet peeps at DAV/D K/ND (<–that's the way they write it. I can dig.) sent me. I'd also like to formally apologize what I put you through that day. I hope you've since recovered.
I tried them on. You voted. I wrote down all 848 (!) votes, and made my decision, purely based on your votes. ALL EIGHT HUNDRED AND FORTY EIGHT OF THEM. Deeeum, Gina.
So todaaaay, before I give a pair awaaaaay, I wanted to walk you through the process just in case you've been curious about how an in-home service goes down.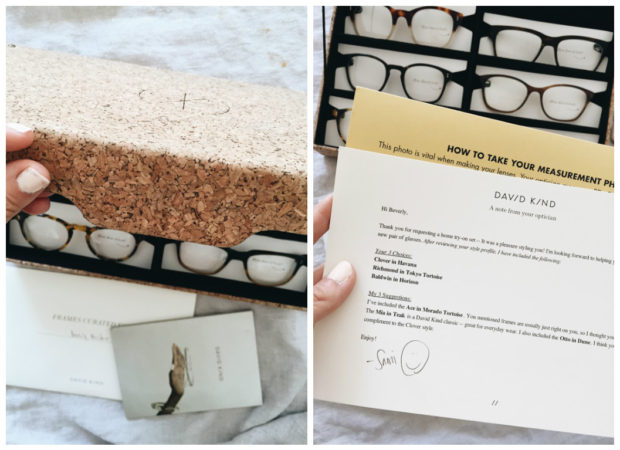 First, you go to their site and get excited about this new direction for your eyeballs. Then you pick out three frames. Then they pick out three frames, based on a quick little profile you fill out. (You'll click the HOME TRY-ON button for this part. It's super thrilling and you don't even have to leave your house or brush your teeth.)
After you fill out the little profile section, you'll upload a photo of yourself so they can get a better idea of what your mug looks like.
THEEEEEN it shows you the pricing breakdown of what's included, should you decide to buy. Once you submit your glasses request, you're all done!
Then the fun part begins.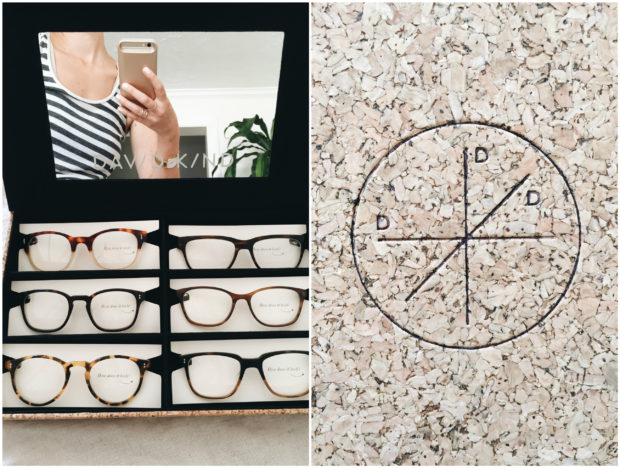 A few days later, you'll get this super stylish cork (hello, cork) box in the mail, with all six pairs in it just STARING up at you ohhhhhahhaha. (<–first pun of the post, you can deal.)
Then, you try them on for all of your social media followers to decide because you can't rightly make up your mind. ABOUT ANYTHING, but that's for another day and therapy session.
The first pair: I was really into these! But you guys were like, "Nu UH, girlfran."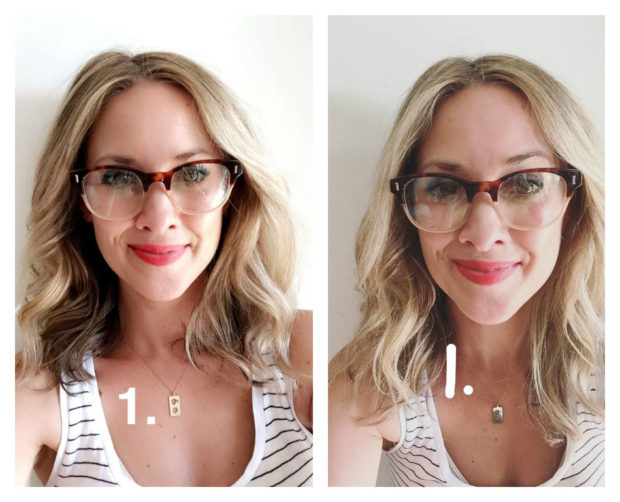 The second pair. While I didn't hate them, I feel like I've had similar in the past. Not quite as boxy as my previous pairs (which is what I was going for this time around; Mindy Kaling meets sexy lawyer meets hip barista meets candle maker meets I-can-also-change-a-tire-in-overalls-girl). Eh, not quite right. You agreed.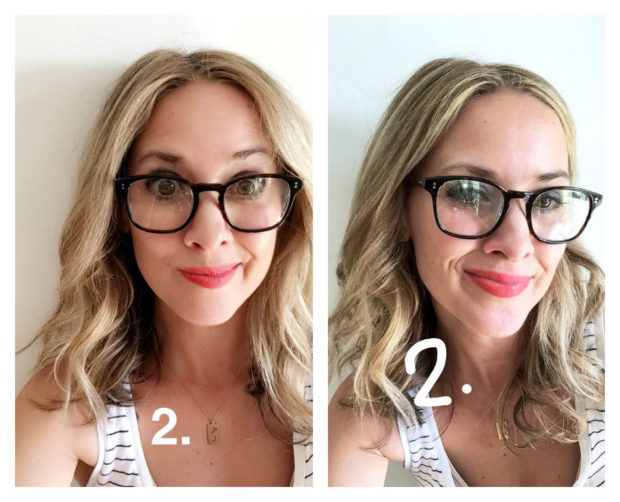 The thiiiiird pair. Oh my gah you guys loved these. LOVED 'EM. And I really did, too! They came in at a close second. And believe me, I've got them on backup, just to put your heart at rest.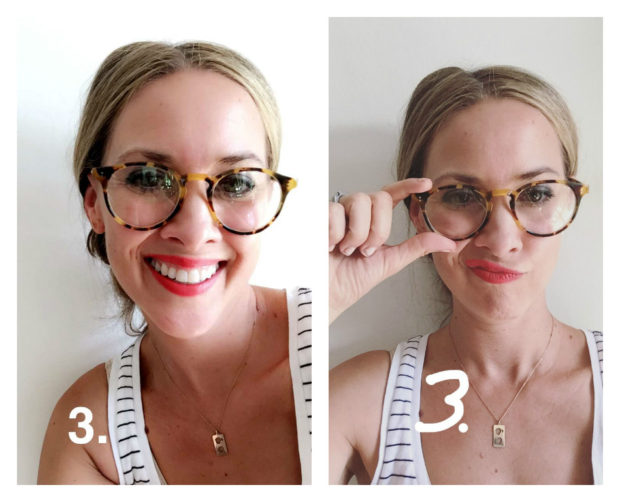 The fourth pair: I dunno. Too wide all around. Little too thick on the nose bridge. Little too Lisa Loeb. Which would have been awesome back in the '90s! But a little bit n'awesome now.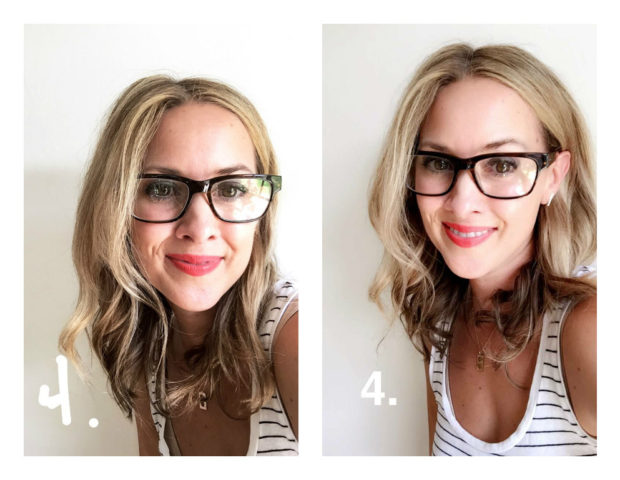 The fifth: nope. Nope.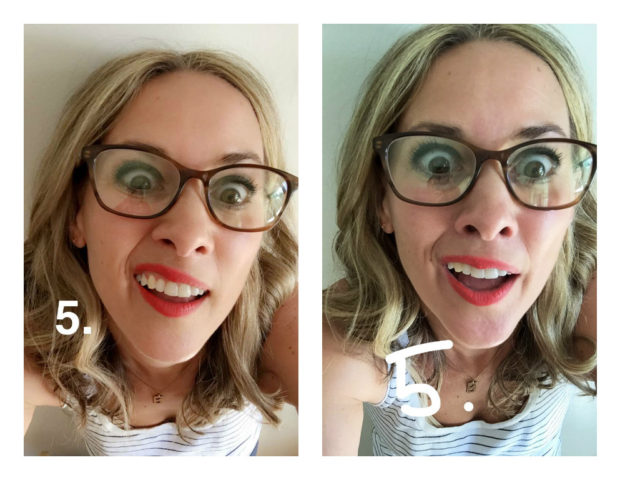 Aaaaand the sixth. Coming in at nearly 300 votes, these were the clear (<–oh no she di'in) winner. And I completely agree! They're big. Boxy. Fabulous. It's like a VOLVO ON MY FACE. (<–this is a good thing in life.)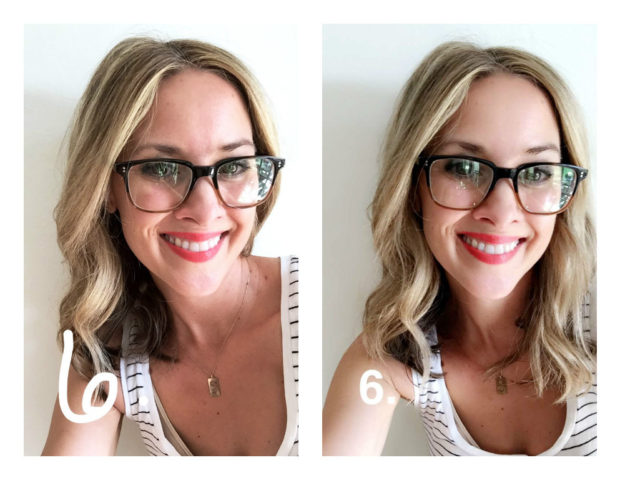 So I picked them! And probably most definitely emailed my DK stylist in tears. (they're the Otto in Dune, because I know how you people are.)
Once you decide which ones you want, you upload one more photo of yourself IN the glasses (just a quick iPhone shot, nothing intimidating), check the little box on the card that comes with the glasses, and ship the box back! (it's free)
And you can just email them your eye prescription number. Your Rx. Your rX? No, your Rx. EYE ALWAYS FORGET WHAT IT IS. (<–third pun, I think you'll live.)
That's another great thing about David Kind – their customer service is soooo, well, kind and patient to answer any questions you have. I dealt directly with Sami and she was just a darling peach tart.
So then after that, they custom make your choice, and ship back your stylish new pair of glasses! And you dance in a circle and sob because you can finally see what your children look like for the first time. (I thought Will was Nat and Nat was Will this entire time!)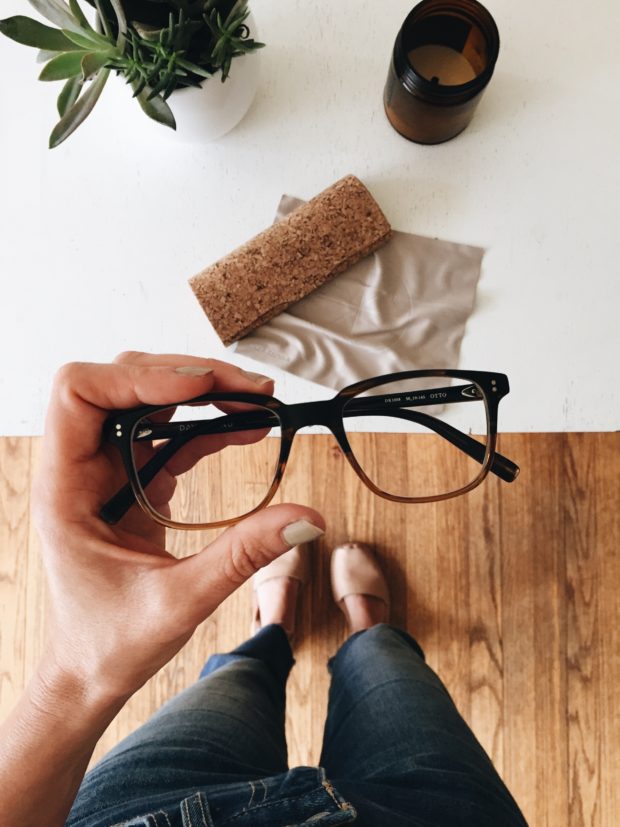 Now, for the good part. David Kind wants to give away a pair (plus the whole experience) to one lucky reader! The one pair will include frame and single vision (Trivex or 1.67 high index lenses with anti-glare coating) prescription only. If you do want add-ons, those will cost ya. So.
All you have to do is answer this crucial, life-altering question for me:
What was your favorite Carrie Bradshaw hairstyle? Enormous, golden blonde and curly? Sleek ombre buns? Shorter and conservatively straight? The bob with bleached blonde tight curls? Or the darker, more controlled beach waves? I obviously need this information to thrive in this world.
And like always, for more entries you can follow me here, here, here and here – and let me know in the comments. Boom.
(This giveaway is U.S. only. Not including Alaska and Hawaii. Sorry, dudes! This will run for one week, and I'll pick a winner via Random.org and announce it next Tuesday!)
(This post is in partnership with David Kind, but obviously all of my opinions are totally my own. We coo?)
(Go get you some glasses.)
Save
Save
Save
Save
Save
Save
Save
Save