(this giveaway is now closed.)
Oooooo, guuuuurl, shoooooot.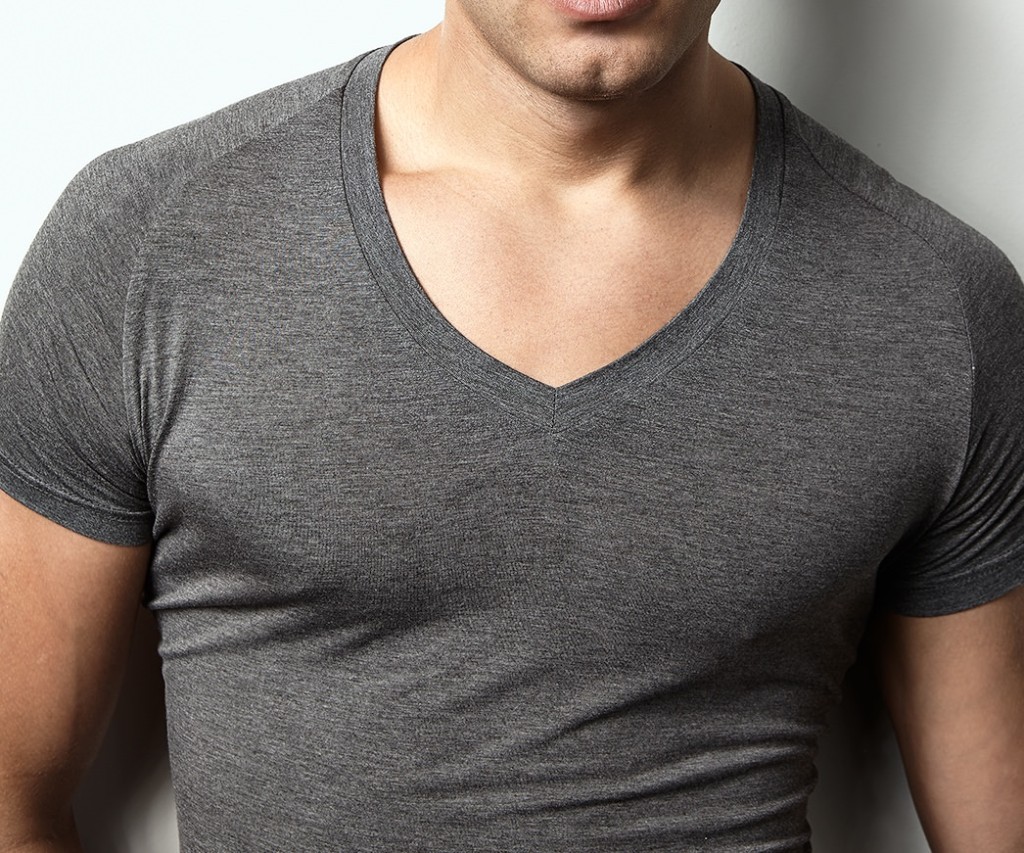 SO. I'm switching it up today. Which is obvious since that's a muscular dude with zero chest hair and not a slice of pizza or a chicken taco. Instead of a Father's Day gift guide, I thought it would be a gas (not to be confused with having gas) to host a super sleek, super cozy, super comfy, super hot (not to be confused with jalapeno hot) undershirt giveaway for yo' man!
Does your dude already wear undershirts? If so, his life's about get so awesome. If he doesn't, he's desperately going to need to start after seeing the magic and wonderment of this shirt.
And I'm gonna make this post ridiculously long so we can look at photos of muscle dudes.
Just kidding, Aaron!
(I'm not kidding)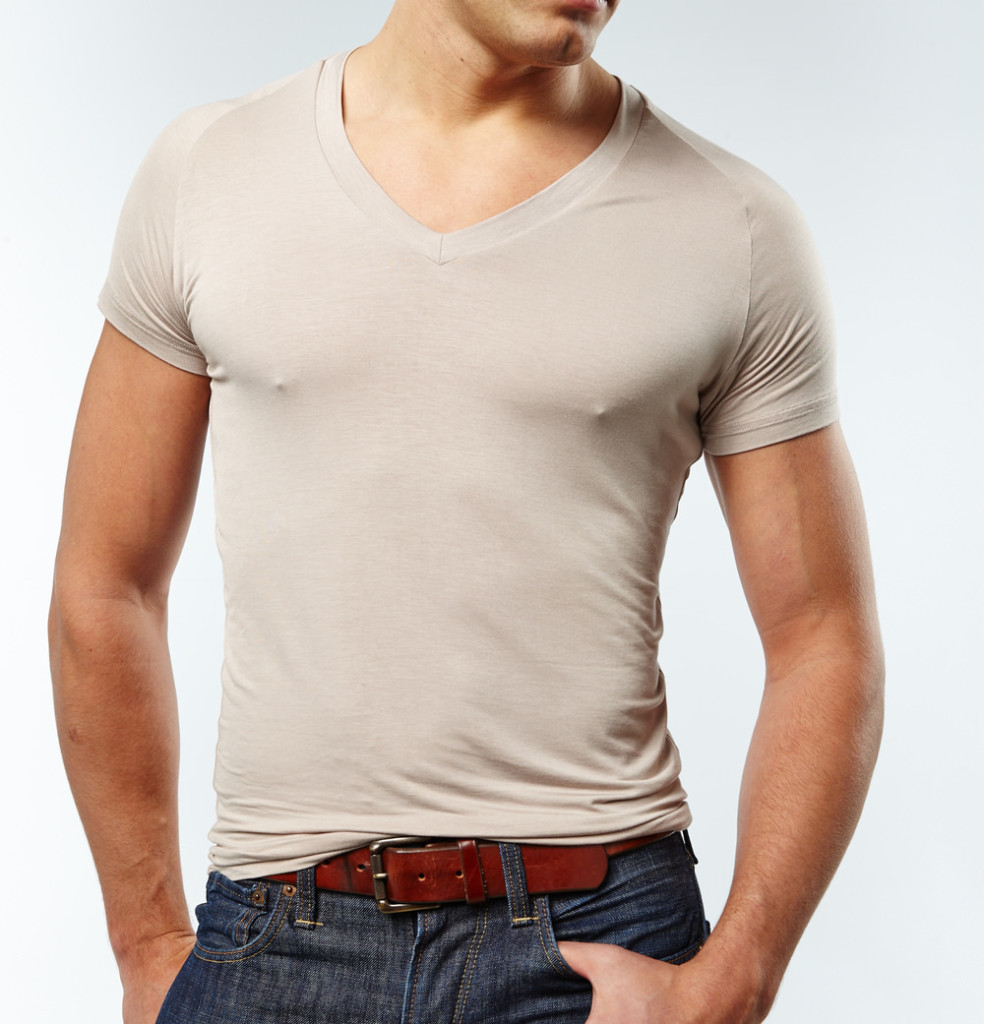 I am sooo so so proud of my long-time, dear friend Jeremy for inventing the . . . Mr. Davis undershirt! He's an inventor, you guys. And I know him. I know cool people.
Thing is, the Mr. Davis undershirt is different than regular stark, stiff white undershirts. The material is crazy soft, comes in a variety of neutrals, is available in crew and v-neck, and your dude seriously needs some.
It's also sliiiiightly tapered on the sides, so it stays tucked in all day. No wrinkled waist weirdness wiggin' ya steez.
The MAIN THING though, is that it doesn't show! It's like, invisible. Here, let me show you.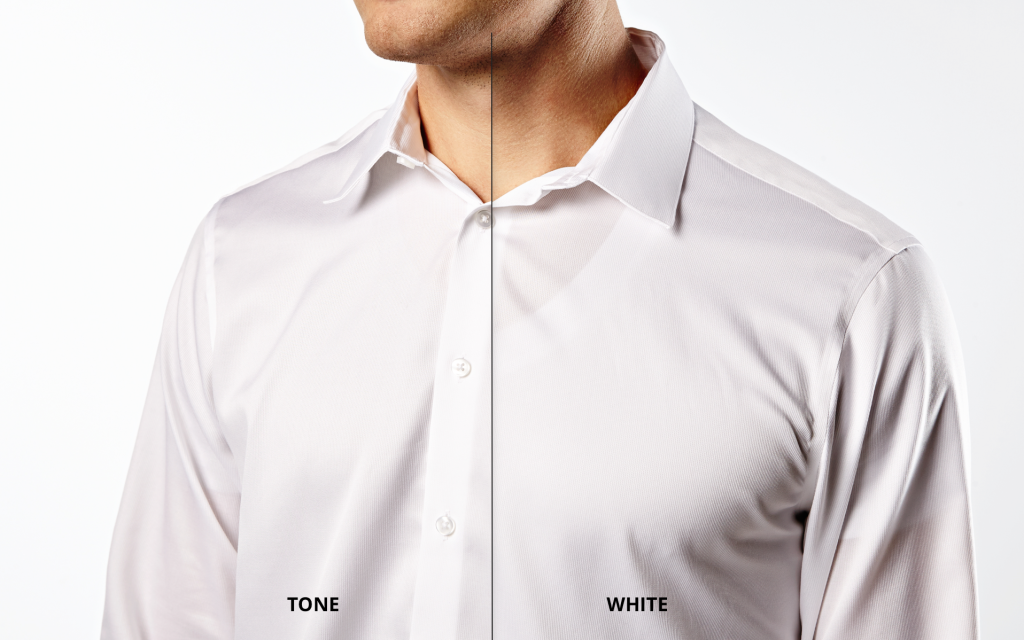 See that? Snack shack on the left be all slick and cool with no undershirt showing. Lunchbox on the right be all sad and embarrassed with his undershirt blaring like alien lights from the beyond. Don't be like Lunchbox.
So this is what I'm gonna do. I want to give away two undershirts (valued at 50 bones), in any size, any color, any style! It's seriously the perfect Father's day gift. You can't not.
And guess what. Since it's slightly tapered on the sides with the softest material on the planet and a simple, added detail in the shoulders, you can totally throw it on for a slouchy-tee look! (I've done this. Don't tell Jeremy. Or Aaron.)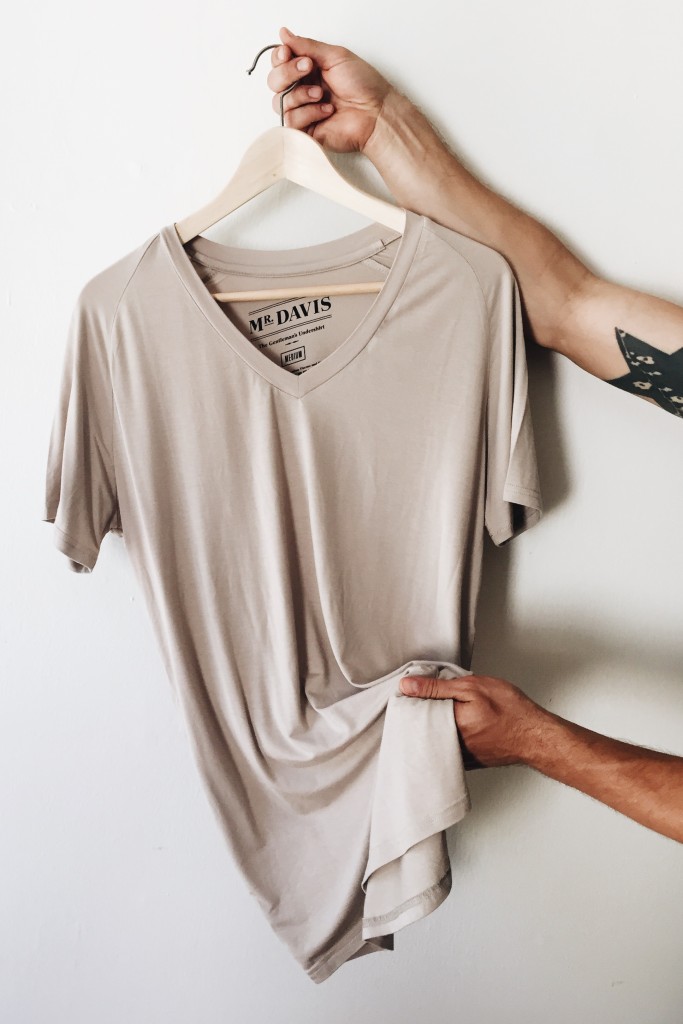 You guys. This undershirt is genius. There's no other word for it.
So to enter, I've got a VERY IMPORTANT question for you, which you'll answer in the comments below. And for extra entries you can always follow me here, here, here and here and leave extra comments letting me know. You know the drill. The undershirt drill.
My question: Who is your all-time most favorite TELEVISION dad? And why? And how old were you when you watched him? Just kidding you don't have to answer that. 
How 'bout one more muscular dude photo?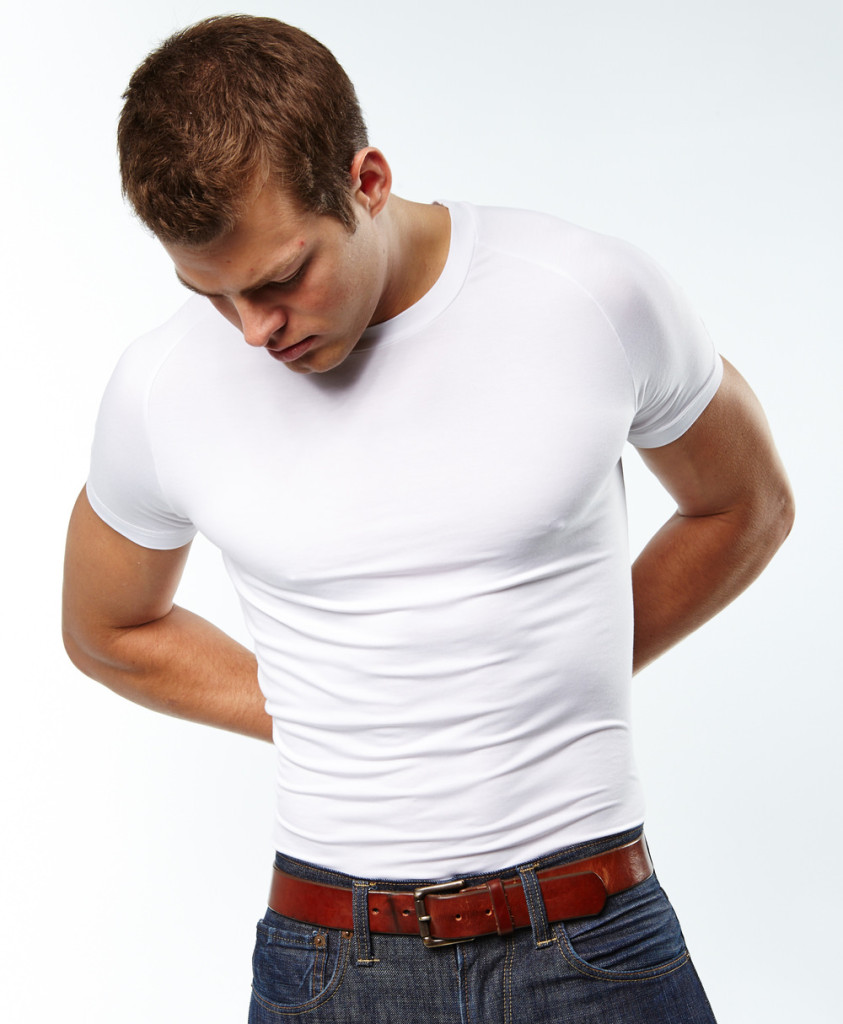 I like Father's Day.
(the fine print: this giveaway is only open to U.S. and Canada. So sorry! It will close Wednesday morning June 17th at 6am. I'll pick a winner using random.org and will contact you and announce shortly after! also, a couple of Davis dudes will be hanging out in the comments ready to answer any questions. good luck!)
Go getcha bawdaw undershirt, now.