FREE LEE LEE LEE LEE LEE LEE LEE DEE. (<—no clue)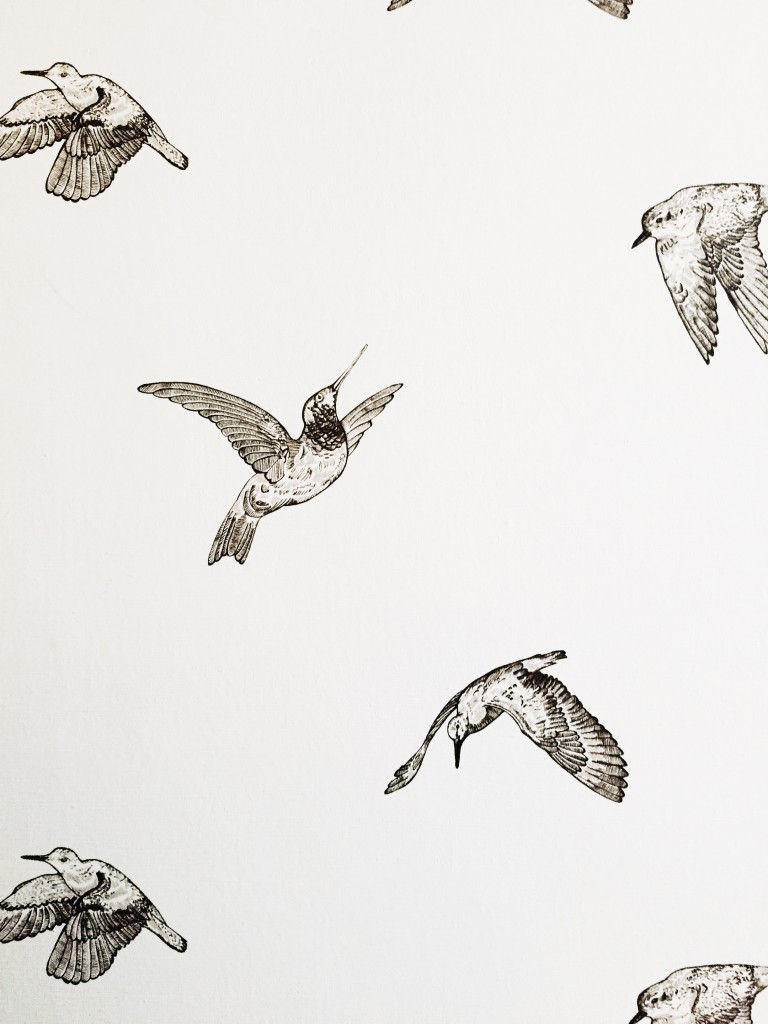 Have you ever noticed that when you're pouring olive oil from its packaged bottle to a label-less, clean bottle how unbelievably stressful that is? Do you know what I mean? It's like, you CANNOT move during the pouring. You have to stand over a sink, in case of any accidental spills, so painfully still as you attempt to balance that tiny bottle head against the other. You're basically under an anxiety-ridden spell just to GET THIS JOB DONE. And during the pouring, if someone happens to walk in and ask you a question it's like, DO NO TALK TO ME RIGHT NOW. CAN'T YOU SEE I'M IN THE MIDDLE OF AN INTENSE OIL TRANSFER?
And you think you've got it. Most of the bottle is poured into the other bottle. You can see the light at the end of the tunnel. You can hear children laughing and birds chirping, the smell of an apple pie wafting from your neighbor's windowsill. You're in the homestretch and nothing can stop you now.
Aaaaand then your hand involuntarily jerks and oil spills everywhere.
WHY, LORD, WHY.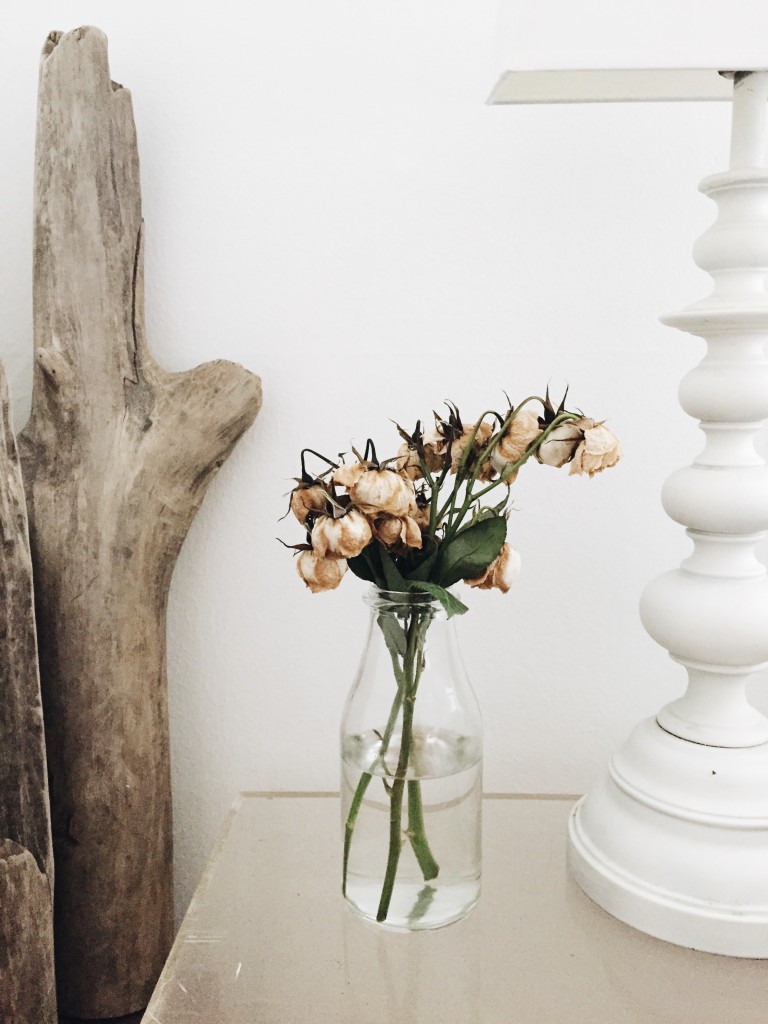 Trivia!! (I love games) What popular (no longer airing) HBO TV show does this dying flower photo remind you of? I'll give you a hint. I'll give you two hints. Opening credits is the first one. Okay I'm nervous that if I get you the second hint it will be too easy. So I'm sticking with one hint. GUESS GUESS GUESS!!! I love games. Aaron guessed it right. Then he told me I needed a life.
I always love to play life Trivia with my mom, dad and sister. I'll text them every once in a while, "It's tiiiiime for another round of Blann Family Triviaaaa!" And then ask a question about our childhood just to see how closely they paid attention. Most of the time they text back, "Unsubscribe."
Maybe I should check to make sure I have the right numbers?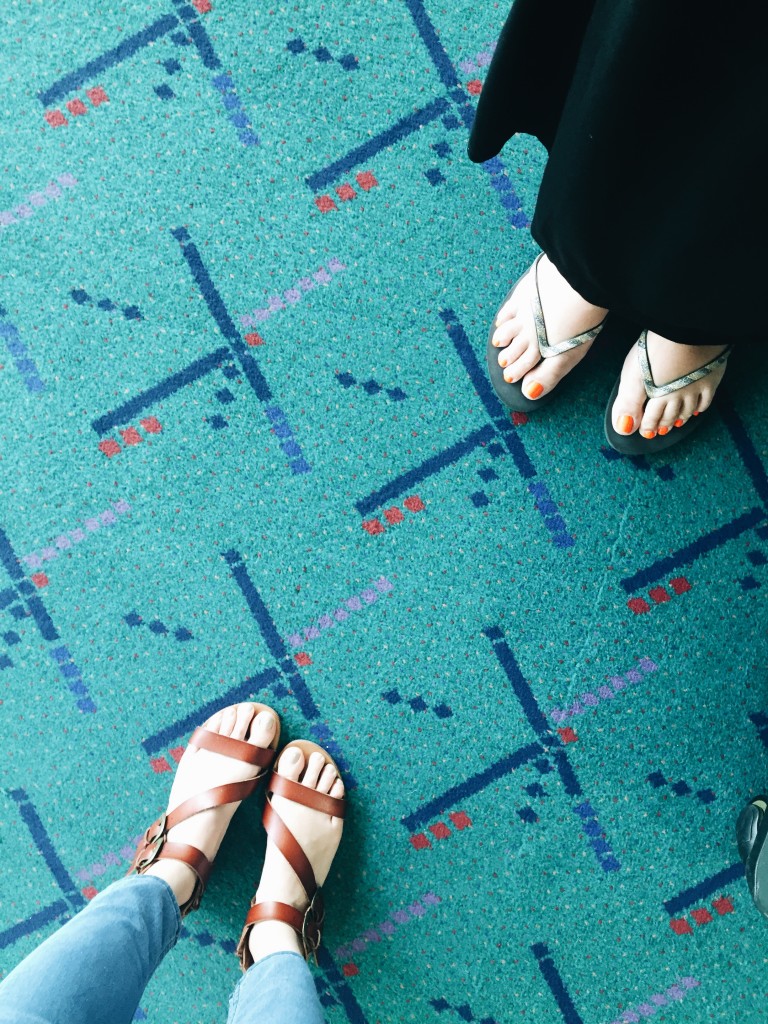 So apparently the carpet at the PDX airport is famous. Kristen and I had no idea about this until a few ladies at the conference asked if we'd taken our feet photo yet on the notoriously hideous carpet. We were like, do what now? So they showed us the IG hashtag #pdxcarpet and LO AND BEHOLD, you guys. There are over 54 thousand photos of the above. I guess the city went into an uproar when the airport announced it was going to update the carpet. Like, car chases and exploding buildings and ish. So there's a specific area where they left the carpet original and people are CA-RAY-ZAY about taking their feet photos on it. So obviously Kristen and I had to jump on the repulsive carpet bandwagon.
I actually don't mind the carpet, to be honest. I mean, I wouldn't put it in my house or anything. But it works for an airport. Especially the Portland airport. Little bit funky.
Wait, are you asleep?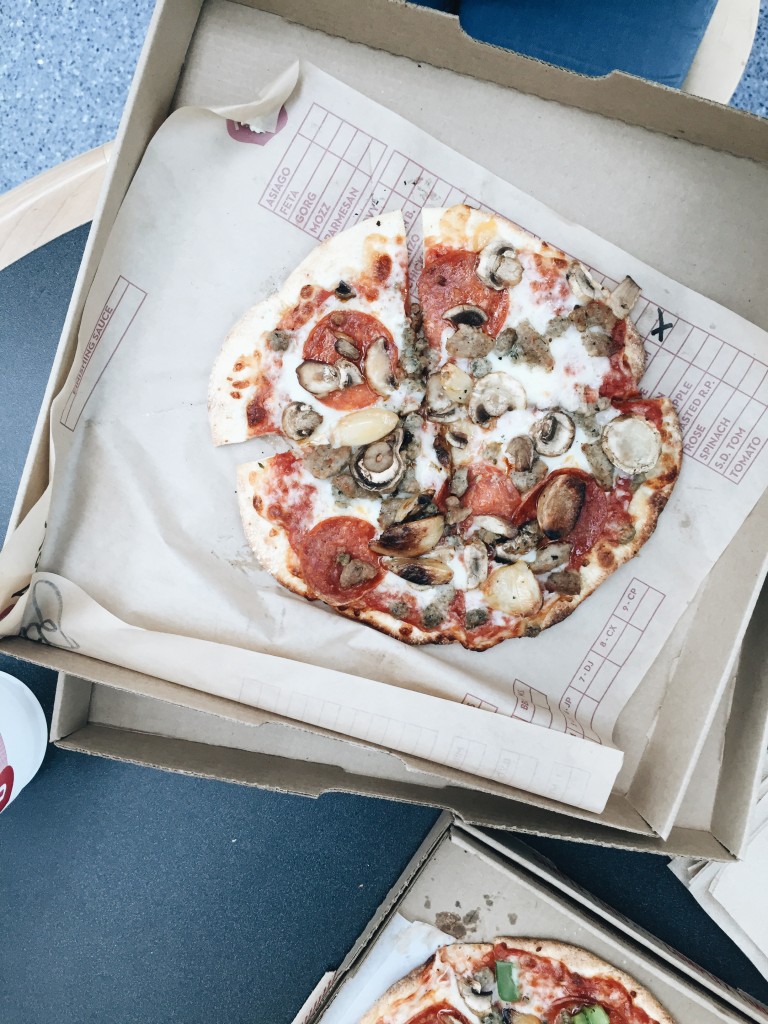 I have a new Food Network article up! Hollaaaaa.
It's all about Pasta Primavera, but two ways! A super stripped-down version for your kid's face, and a slightly gussied up, veggie-packed, wine-soaked version for your adult face. You'll dig it. You'll prima dig it.
Are you still trying to figure out my TV trivia question? You better.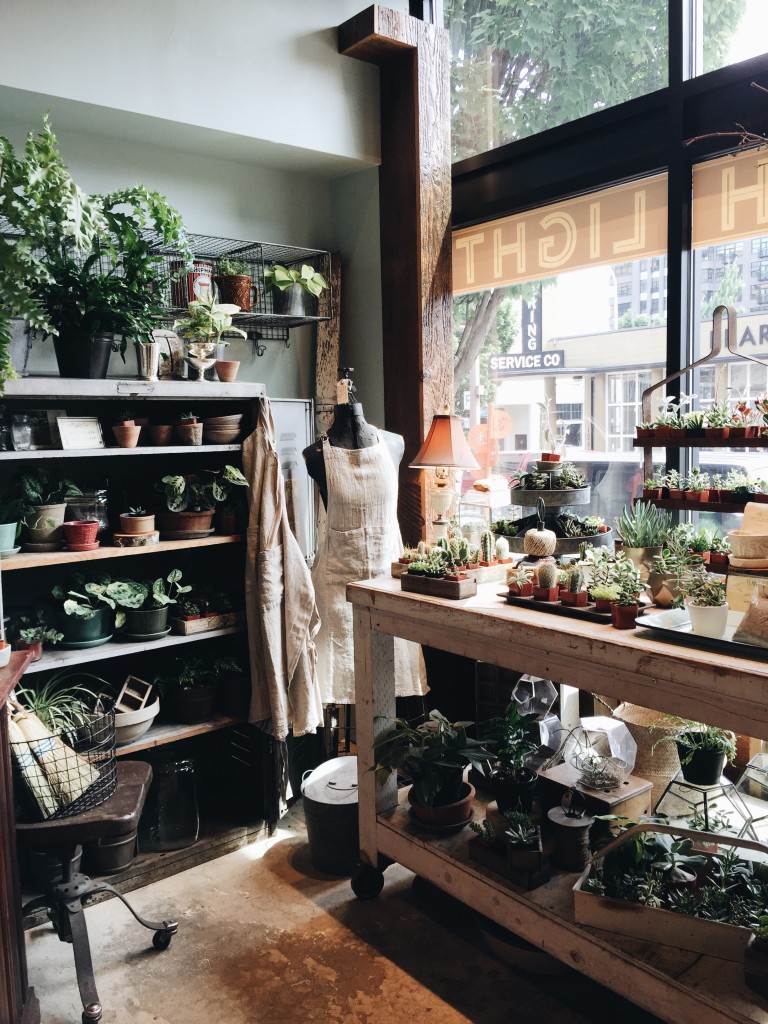 Weekend plans? I think I'll just stare at this photo of my new favorite store of all time that I can't visit because I'm a trillion miles awaaaaaay waaaaaah. Look at all the plants! The succulents! The cacti! I die. I cactdie.
Our weekend looks pretty standard, if this dang rain cooperates. Spaghetti with meat sauce for dinner tonight. We'll walk to our fave neighorhood coffeeshawp in the morning, tend to a little bit of yard/garden maintenance, attend a Spanish-style baby shower complete with paella and sangria (hail yes), and just piddle with le bebes. Try to keep them OFF THE FURNITURE YOU GUYS THEY CRAWL UP ON THE SOFA NOW. Sorry to scream.
And they don't understand it when I'm like, "You can't get up there. Not without adult supervision. You're stressing me out. You'll fall down and die and I'll have to go to your funeral and I am NOT washing my hair twice this week."
Can I just have my sangria now?