I promise this post gets a teeny bit more exciting than the horrid wrist shadow across my pizza.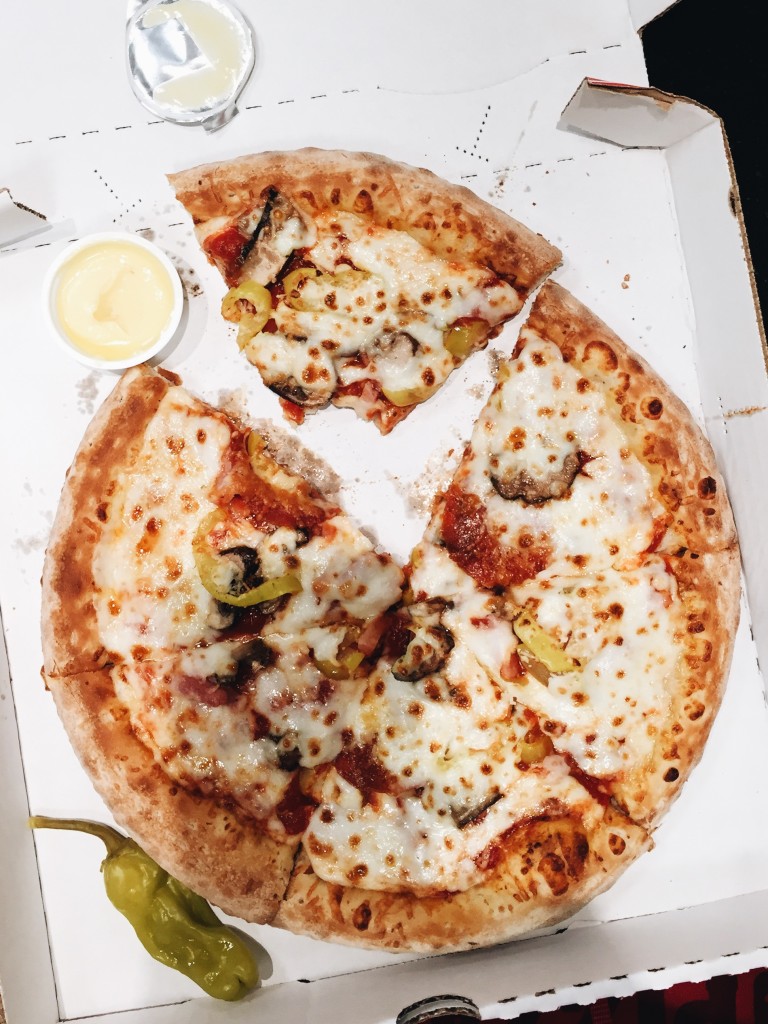 Check it out, though! I made that AT the Papa John's headquarters. IN the test kitchen. WITH the Papa John. Pretty rad, eh?
So, last week I flew to Louisville, Kentucky to meet a handful of other bloggers and pizza enthusiasts (you maaay know this dude?) for a little behind-the-scenes look at how Papa Johns actually runs. And of course Papa was there himself. I didn't call him Papa though. That's gross.
Anyway, I'm obsessed with anything behind-the-scenes, and obviously pizza, so this was clearly a DUH situation for me. Wanna take a gander?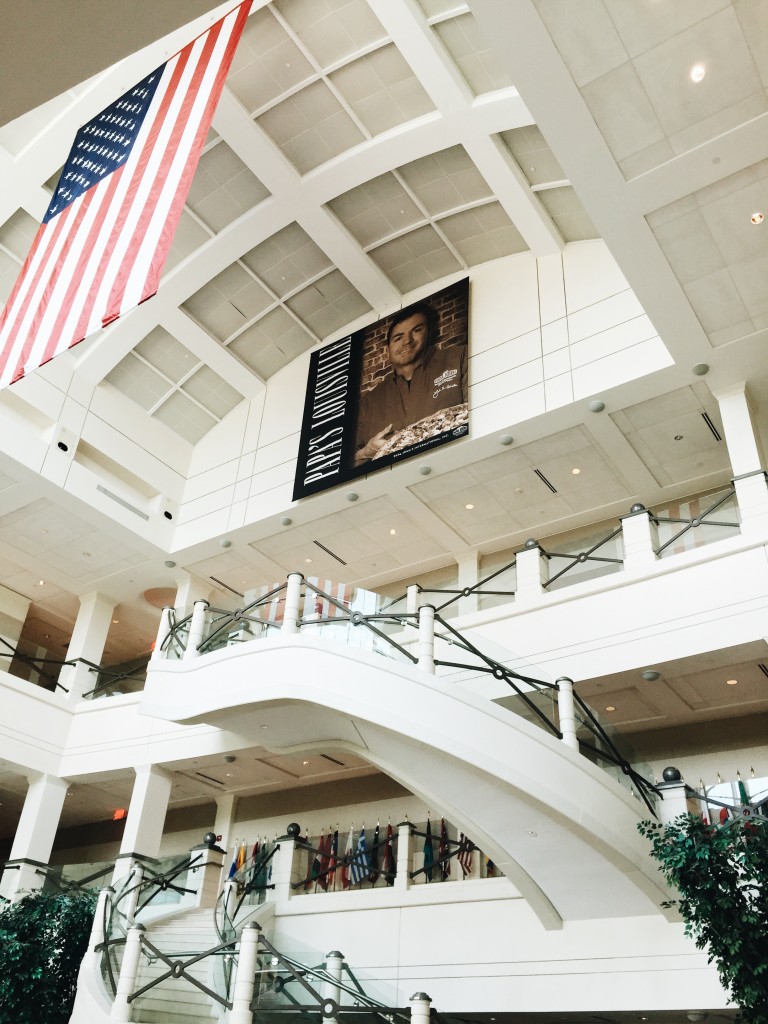 Also, this is soooo not a sponsored post. The dudes at Papa John's have zero idea that I'm writing about this. I just think the entire thing is so fascinating, like ALL THIS DOUGH you're about to see. It's so much dough! I love dough.
This is the main entrance. The funny thing is that the entryway to my house looks the exact same! Right down to the huge banner of my face.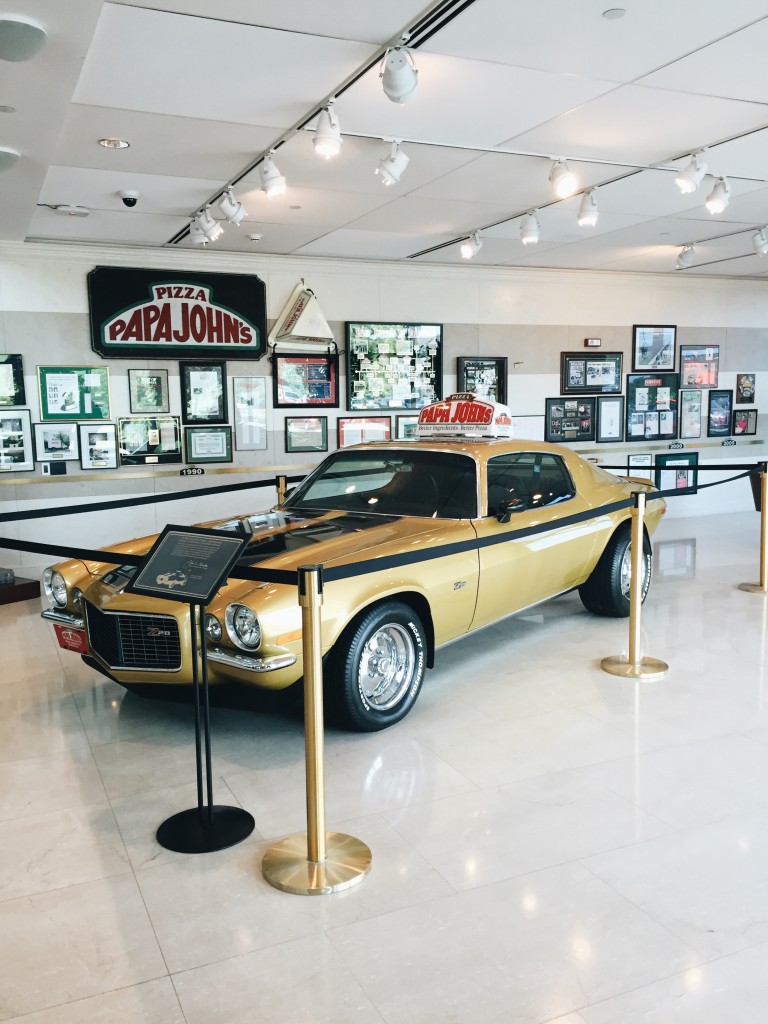 The story goes, John Schnatter sold his prized possession Camaro back in 1984 to buy $1,600 dollars of used restaurant equipment so he could start his own pizza biz in the back of (I believe his uncle's?) restaurant/bar. He knocked out a tiny broom closet overnight and surprised his uncle the next morning! He was then fired.
Just kidding he wasn't fired.
I'm so curious to know how his business turned out!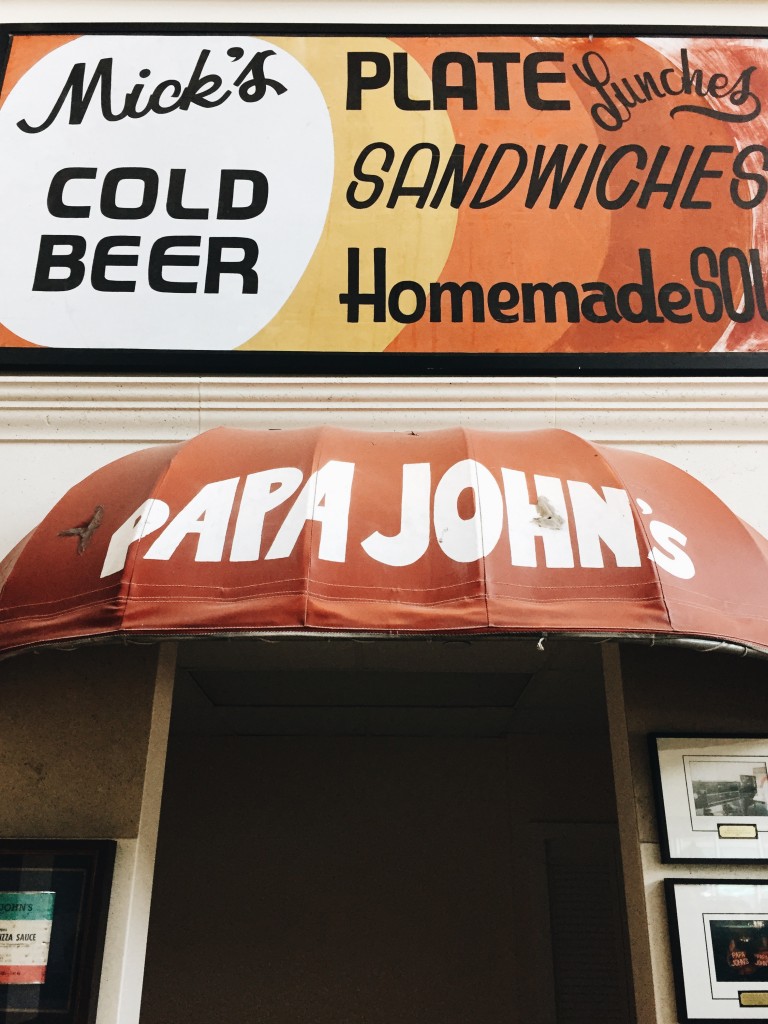 His original awning from the veeery early days. I just LOVE historical sites and relics. You know, like the Leaning Tower of Pisa, and the Leaning Awning of Pizza.
Okay will you just look at this dough? At this point in the tour I kept singing, "Give us any chance we'll take it. Give us any rule we'll break it. We're gonna make our dreams come truuuue, DOING IT OUR WAY." And everyone basically wanted to throw me into that enormous dough squisher thingy.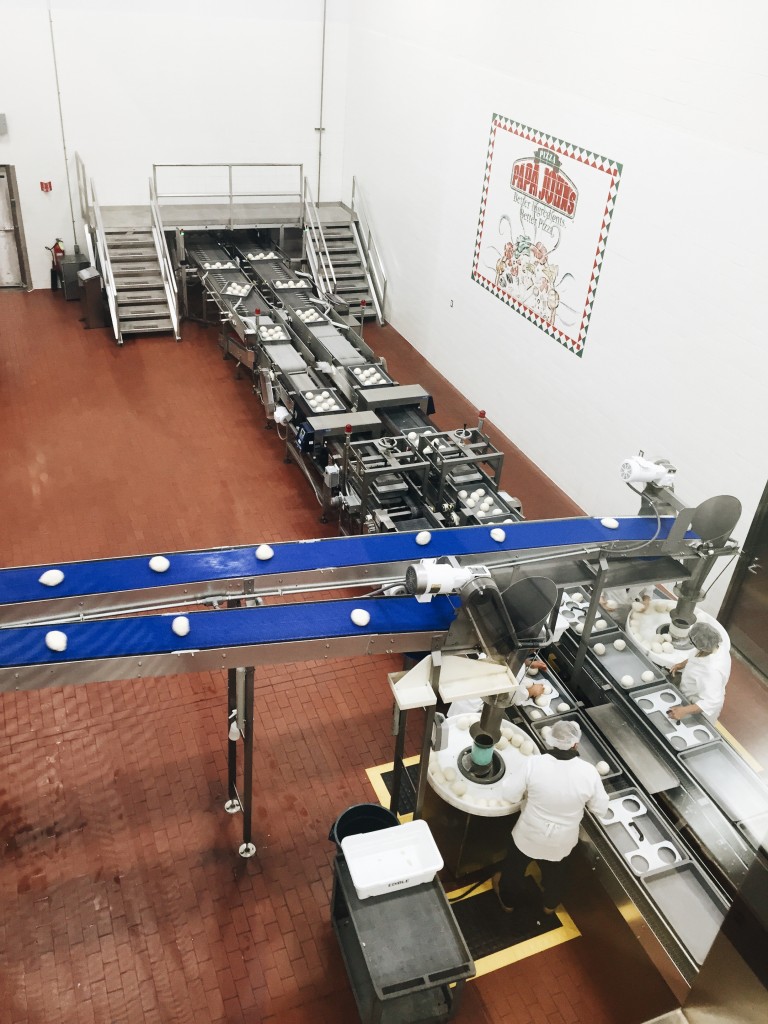 "Nothing's gonna turn us back now. Straight ahead and on the track now. We're gonna make our dreams come truuuuue, DOING IT OUR WAY."
Anybody? Anybody? Don't leave me hanging here.
Also, they use extra-virgin olive oil in their dough. I liked that.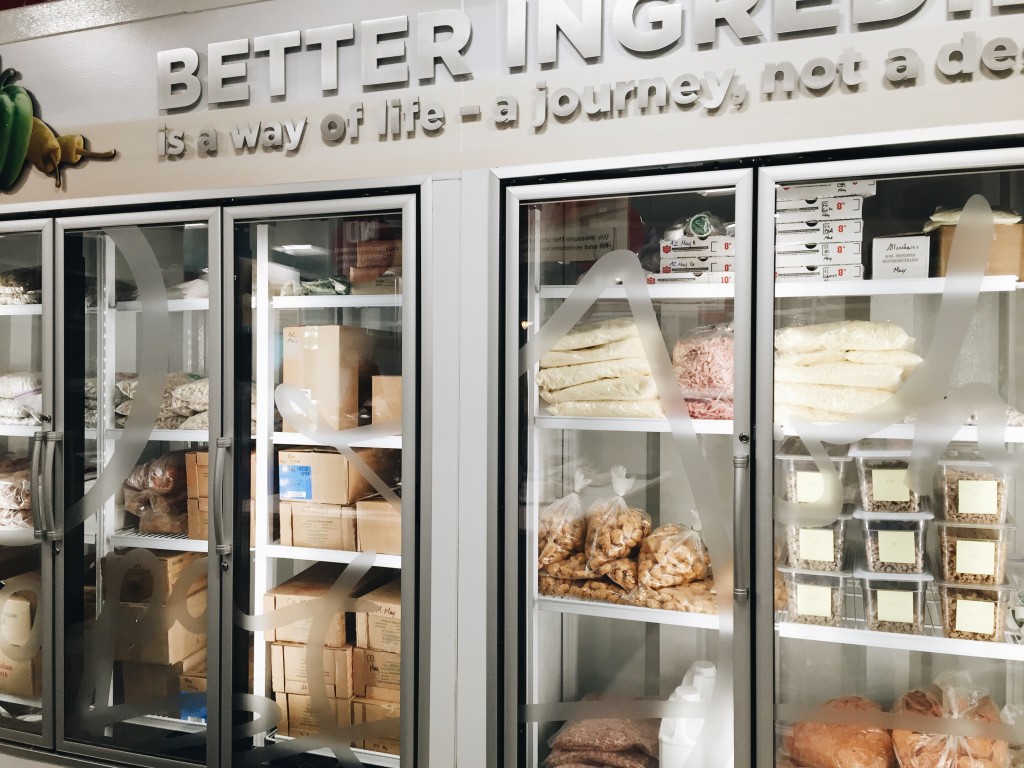 Look at all of those ingredients! When no one was looking I yoinked a pepperoni.
Just kidding, Papa! Don't sue me.
Sorry for calling you Papa just now.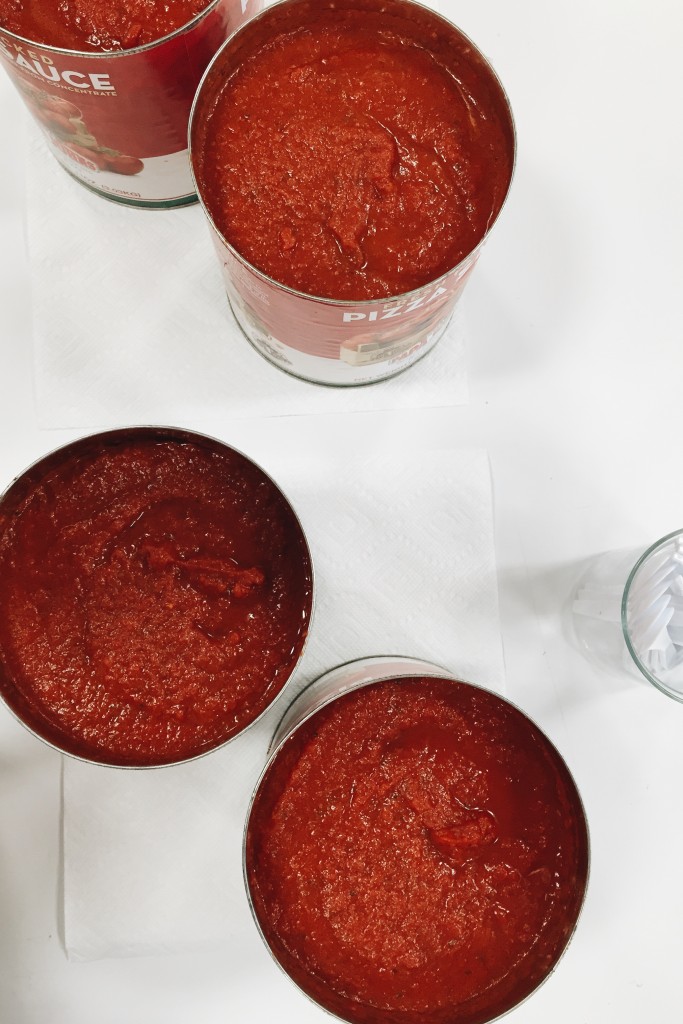 So this is interesting. We learned a lot about how they test the dough and the sauce to make sure everything's at the right salt vs. sugar vs. acidity levels. Like, I'm talking an entire science lab with beakers and ish. Get this, when they make the pizza sauce, the tomatoes are off the vine and in the cans in less than six hours! I was impressed with that.
Of course we got to taste their sauce against a commercial version. Things were going swimmingly until I face planted an entire can and had to be rescued and given CPR.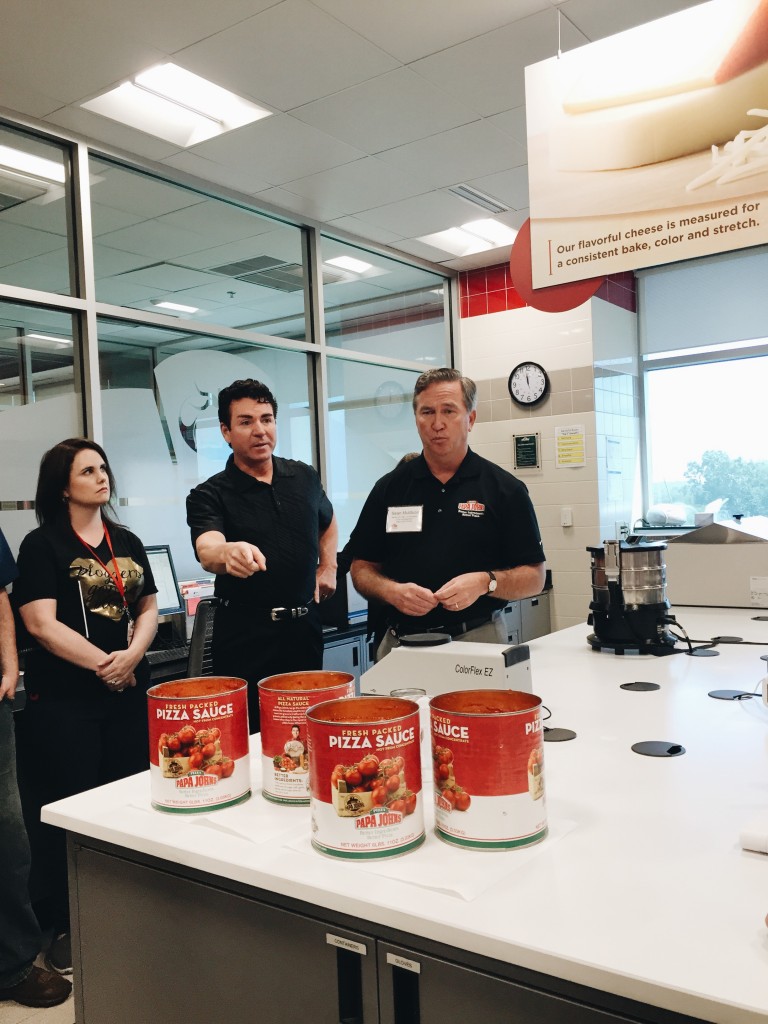 This is PJ (I call him PJ now) telling us all about the sauce process. Do you think he looks like he does in the commercials? I was surprised at how dark his hair was! I kept wanting to touch it. I feel like there's probably a lot of gel in it. He's like Superman meets West Side Story. Minus the cape, the singing and wanting to cut you with knives part.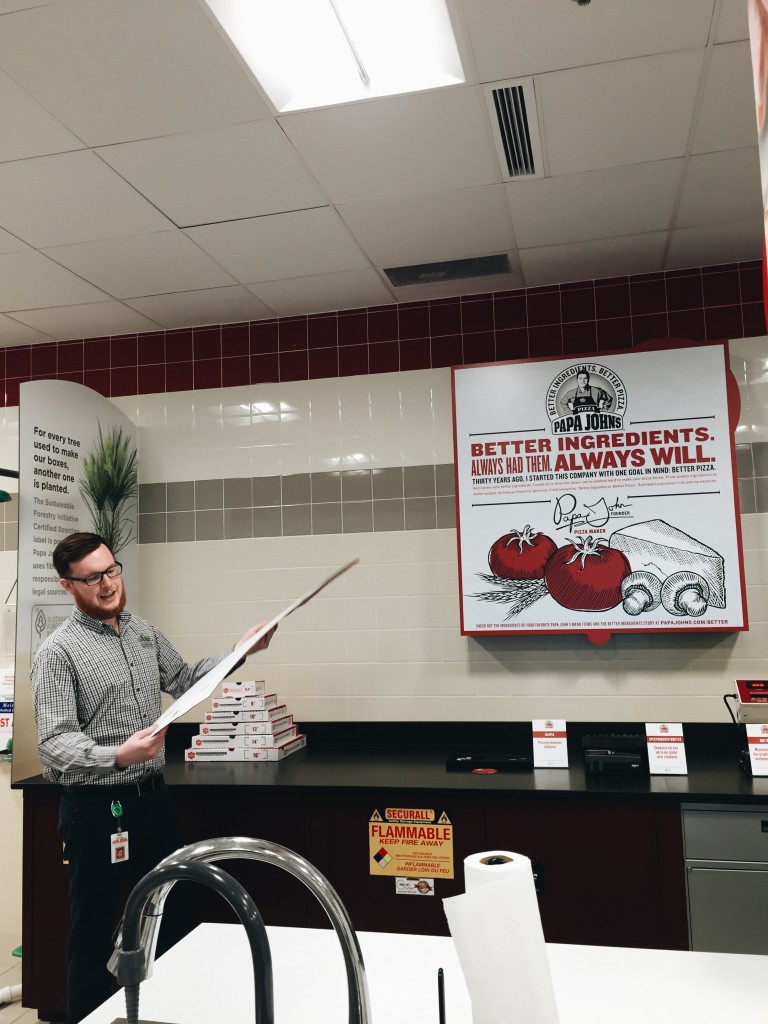 This is a really friendly bearded dude telling us about all their boxes. Check this, they use white on white (outside and inside) because there was something in brown boxes that was making people sick a long time ago. And it's something like an extra 10 million a year to use white on white, but they didn't want to cut the corners on safety, so they do it!
I liked that.
"There is nothing we won't try. Never heard the word IMPOSSIBLE. This tiiiiime, there's nooo stopping uuuuuuus."
Still no one?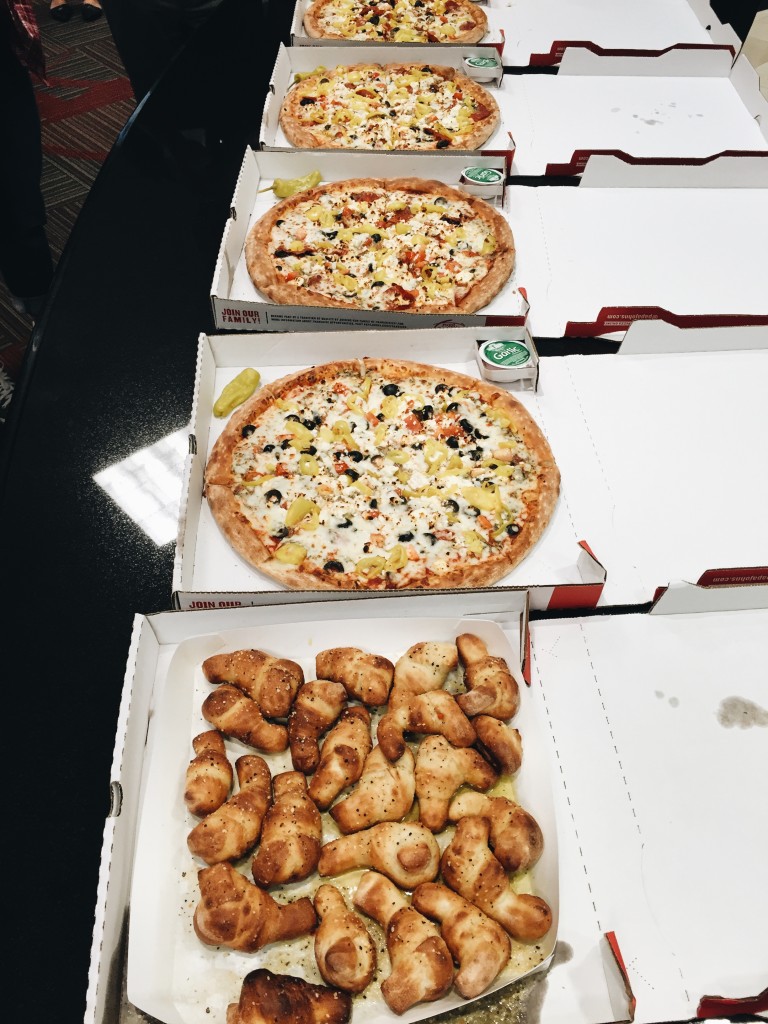 Thooooose would be garlic knots. And they're not on the menu. And they rocked my face off.
We also got to try their version of a Greek pizza. I think I remember them saying it's re-released today? I think? Pesto sauce with some Greek-ish toppings. It was pretty dern tasty!
And obviously, #garlicbutterfordays.
Then we made pizza in their test kitchen. The veeeeery room where they tinker and experiment with new flavor combos. Here's Peej (I call him Peej now) showing us how to make a perfect dough circle. If you've seen any of my pizza posts on this here website URL, you know I'm in desperate need of this lesson. Lord have mercy.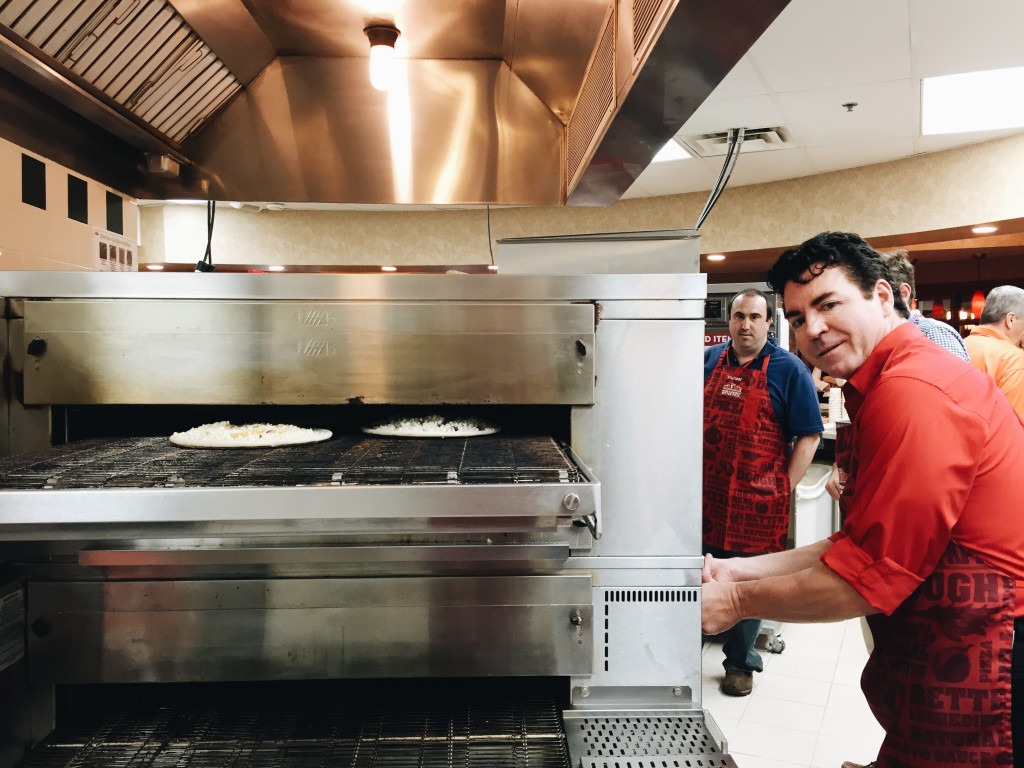 It was also cool to see how involved PeeJee is (I call him PeeJee now) in everything. He has his hands in every single part of the company, knows everyone at the headquarters, and carries a high-energy, positive vibe. Here he is fixing the oven. Not a maintenance dude. But PeeJee.
I think he was cussing at me right then. Just kidding.
I also found it cool that to see that there were two gyms, a few running trails, a yoga studio, a vegan/vegetarian salad bar, an in-house doctor and coffee shop, right there on the premises. Half of the building looked like Las Vegas and the other half looked like Harry Potter was filmed there. Super castle-y and corridor-y, with clouds painted on the ceilings.
I was scared.
But not hungry! This is important.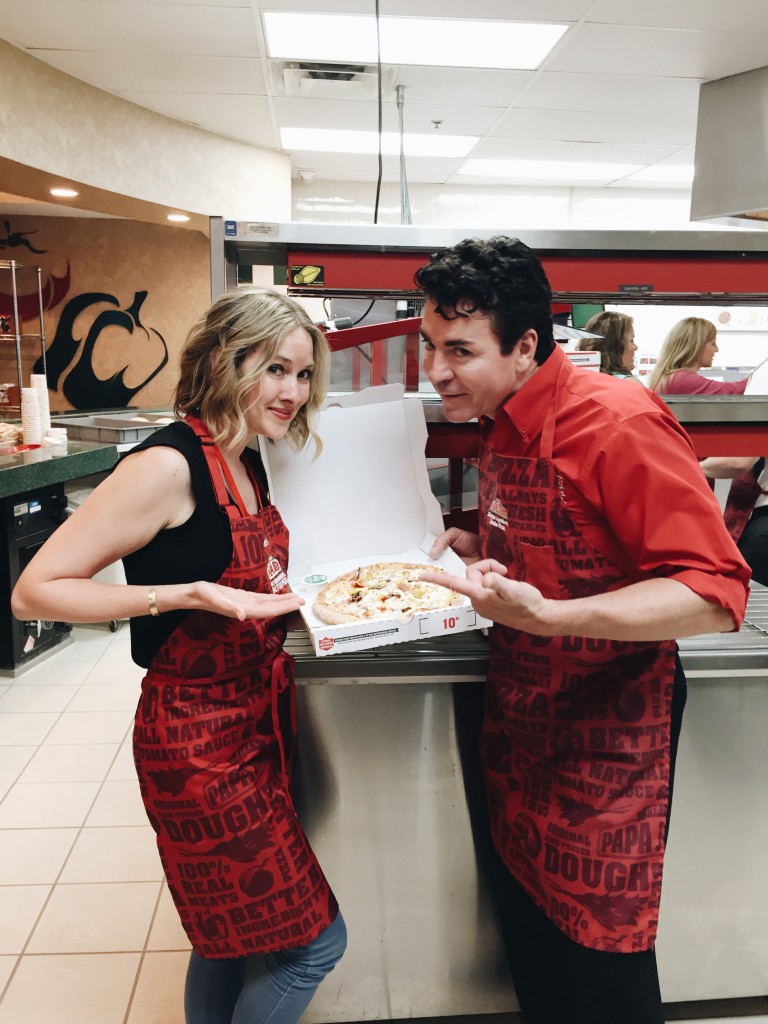 This is me and the Peejster (I call him Peejster now) with my pizza! Little bit of mushrooms, a few pepperonis, a sprinkling of Canadian Bacon and pepperoncinis. Aaaand I had the perfect opportunity to touch his hair and I MISSED IT.
"On your mark, get set and go now. Gotta dream and weeee just know now. We're gonna make our dreams come trueeeee. And we'll do it OUR WAY, yes OUR WAY. Make all our dreams come true and we'll do it OUR WAY, yes OUR WAY. Make all our dreaaaaaams come truuuuue. For me and youuuuuu."
Still no one? Seriously?