FREE. DEE. DOO. (that's Friday. with a doo at the end. i'm gross.)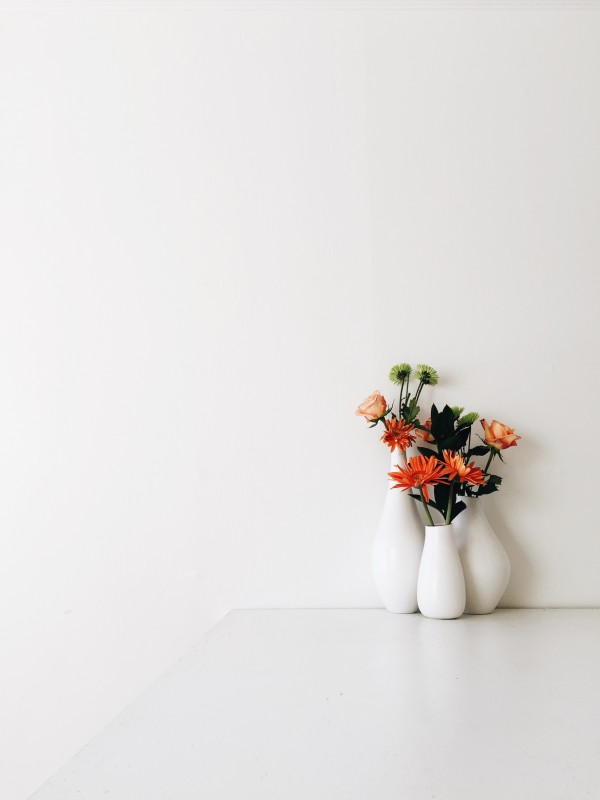 Where to even start!?
Oh – books and T.V. Duh. THANK YOU for all your interesting book suggestions last week! I've made a little file in my iphone notes with all the titles, like a total nerd, and plan on making my way through the list. I've started with . . . du du DUUUUH, The Girl on the Train. Choo choooo, it's wonderfully insane and I'm positively loving it. Only a few chapters in, but yeah, it totally has that same Gone Girl vibe. I'll keep you posted on my non-spoilery thoughts. We choo? I mean coo?
T.V.: Per reader suggestion, I'm about to finish season one of The Killing. OOOOOOmg. It's a Netflix original. There's a murder. There are detectives. There's a suspect. It's dark and creepy and puzzle-y and I'm crazy obsessed. It has a side-line story about politicians, which just gets me more amped up for HOUSE OF CARDS later this month! I can barely contain myself. I need to figure out how to get my hair to look like Robin Wright's. Minus the whole cutting-it-completely-off thing.
Which obviously leads me to  . . .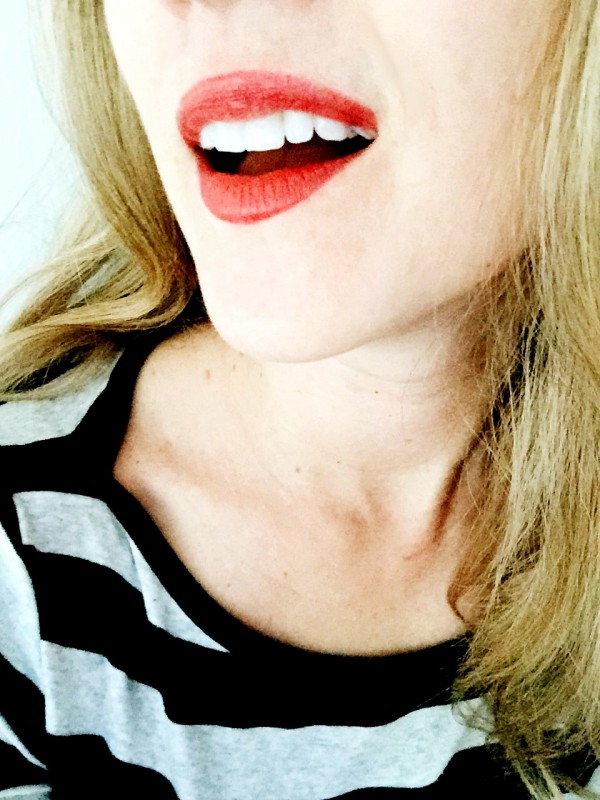 Bright red lipstick. (and apparently the crispiest split ends.)
First of all, I'd like to sincerely apologize for what I can only imagine as a most horribly awkward moment you're experiencing right now. However, you're lucky I didn't include my nostrils in this photo. Therapy would have been sought immediately.
I've been into red lipstick lately for two reasons.
a) Parenthood ended and I needed to figure out a new direction in life.
b) I met my girlfriends for dinner the other night, and two out of four had red lipstick on and I got all jelly. I tried it on. I liked it. It was clear to me right then, the course of my post-p-hood existence.
pee.ess. Kate Moss has a killah collection.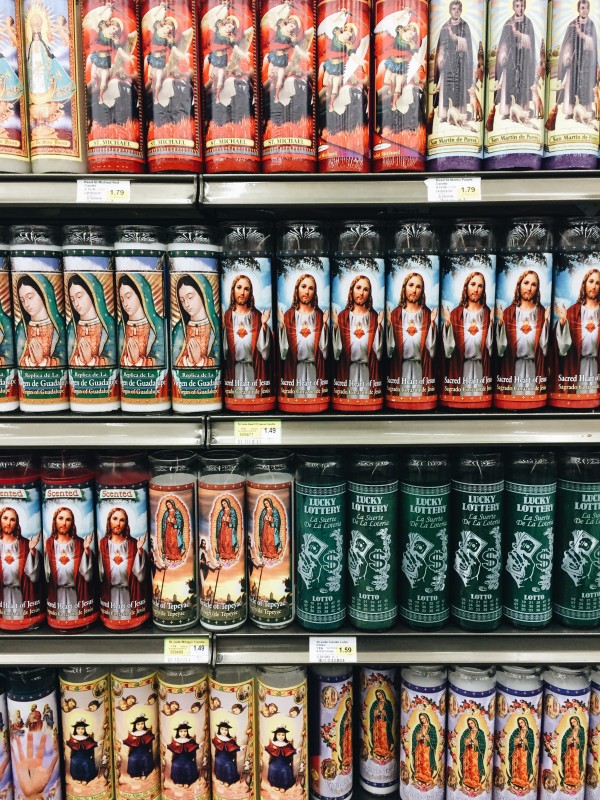 Okay I'm not done with T.V. talk.
Have you HEARD the news? The Wet Hot American Summer movie being made into a Netflix series news?!
Have you heard this?
Well let me tell you something. Wet Hot American Summer is being made into a Netlflix series. Airing THIS SUMMER.
I just . . .I don't think I could ever explain to you the joy and ecstasy and that erupts within my soul with this knowledge. If you've not seen Wet Hot American Summer, you need to stop what you're doing, reevaluate your lives, question your choice of friends who never showed you this movie, and for the love watch it tonight. Right now. It stars basically everyone on the earth that's hilarious, has a completely ridiculous plot line, and will make you pee your face laughing.
And to take it one glorious step further, if you've seen They Came Together, you and I are soul mates. The end.
Don't tell Aaron.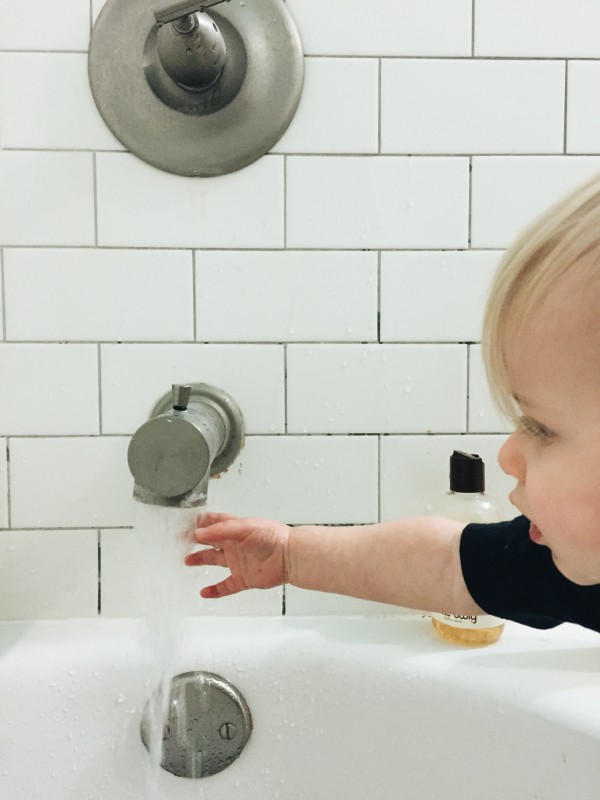 This is the thing. We watch a lot of Winnie the Pooh. Like, the original movie. And while it's a cute and classic movie, blah blah blah, I think it's time we take a look at what's really happening.
I'm sorry but Winnie is Pooh is pretty much an a-hole. He's this clueless, honey-obsessed bear who thinks he can just barge in on Rabbit's private lunch time and mooch off of him, all the time. He eats ALL of Rabbit's honey, leaving him nothing. Come on, Winnie. That's kind of a d-bag move.
And he's completely oblivious to it. All the humming, and wishing everyone a happy Wednesday? Uhhh you just ate ALL OF HIS FOOD without even thanking him. Get over yourself.
Which brings me to Rabbit. What a grumpy old fart. Always boo-hooing on others' dreams, wanting to hide from everyone in tree logs all the time. No thanks.
And Tigger? Talk about an obnoxious ego-maniac. Way too hyper. And constantly one upping all of his friends, "Oh yeah? That's what Tiggers do BEST." Dude, relax. And quit bouncing so much. This is the one thing I can agree with Rabbit on.
I'm not even going to get started on Eeyore. Paaaaleaaaaaase. What's with this show?
Now Robin Hood and Little John? Those are two dudes I could sit down with and have a beer.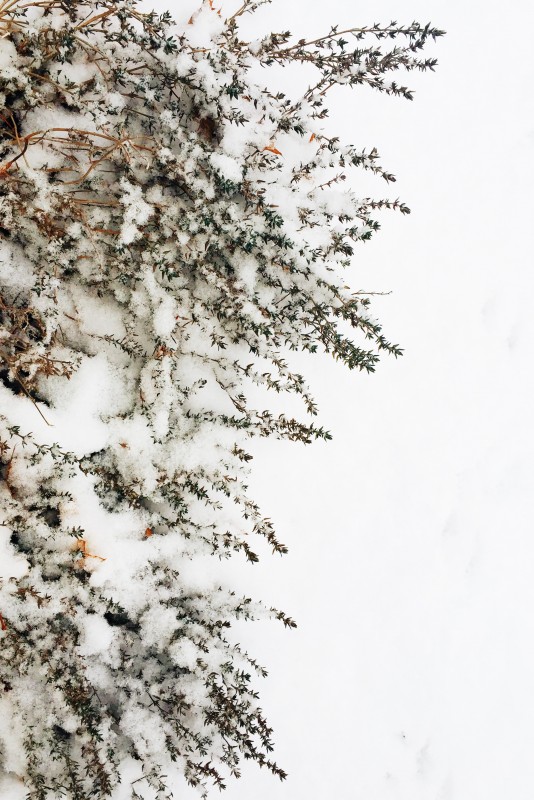 I swear I'm about to let you go.
I just got the first look at my new website yesterday. Oh…….my. It's gorgeous. I flipped. You'll flip. It's light and clean and simple and I'm DYING to show you.
I do have some questions, though. While we're working on revisions and additions, I want to ask, is there anything you'd like to see on this site that you love on others? I know the search bar is jank, and the recipe index is all wonk, and everything is terribly out of date. It's all changing! But I'd LOVE your opinion on what you love about food blogs. I want this space to be our jam, man.
Don't tell anyone I said jam.