I know what you're thinking. Because I thought it, too.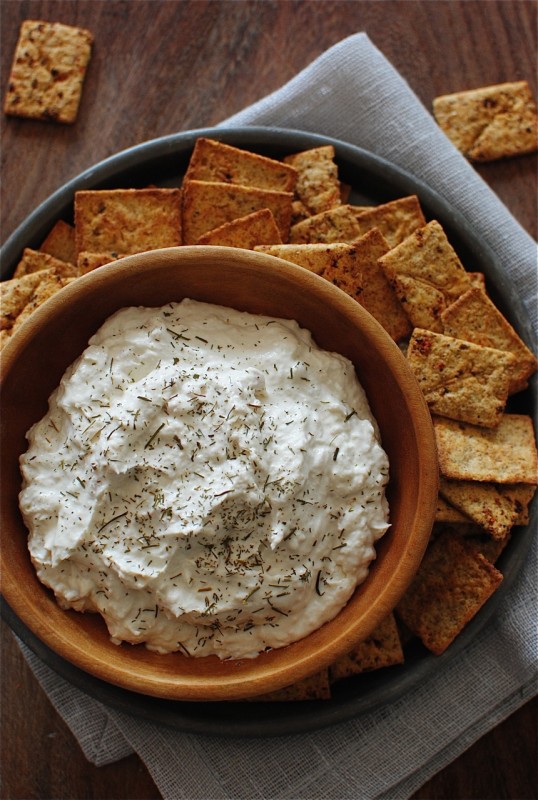 It's like a car accident. You can't NOT look. You have to know more. How did this happen? Is everyone okay? Did she seriously use canned clams in a dip?
Yes. I did.
And it works!
I promise it does.
You look mad.
Please don't leave me.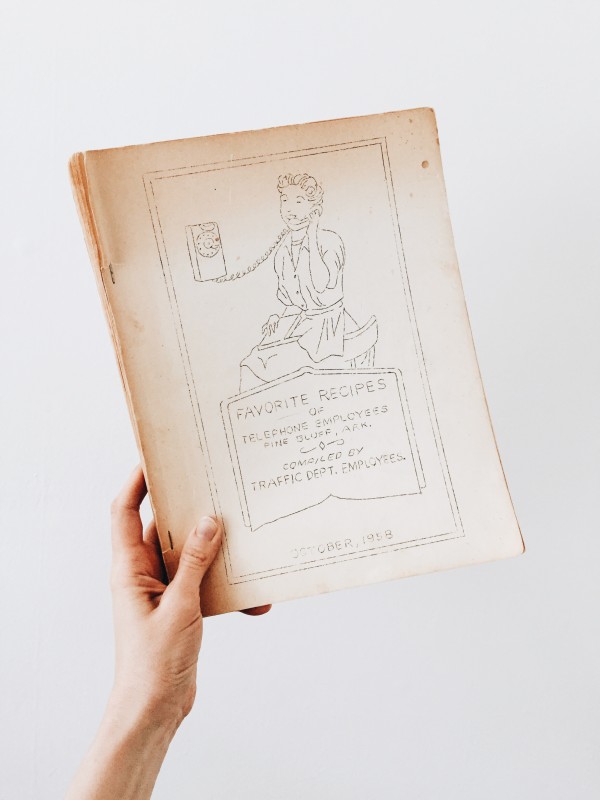 Welcome to the second edition of Rewind Recipes! The series where I go back in time, blow the dust off a few old cookbooks and get recipe inspiration from yesteryear.
Today I'm cooking from another gem found in my grandmother's stash. It's, get this, a collection of recipes from the telephone employees in Pine Bluff, AR from 1958! Just look at that front cover illustration, would ya. I wish I still had a phone like that. I'd get so tangled up in the cord, like a tool.
Anyway, I chose this clam appetizer dip for two reasons:
a) It has the word appetizer in the title. Explaining that it's an appetizer by saying it's an appetizer. I don't know why I thought that was so cute. It's the little things.
and b) Canned clams. How terrifying is that? Have you ever used canned clams? Do you ever use canned clams? Would you ever use canned clams? Should you ever used canned clams? Are you a loner, Dottie? A rebel?
I'll be honest. I was skeered at first. Because look.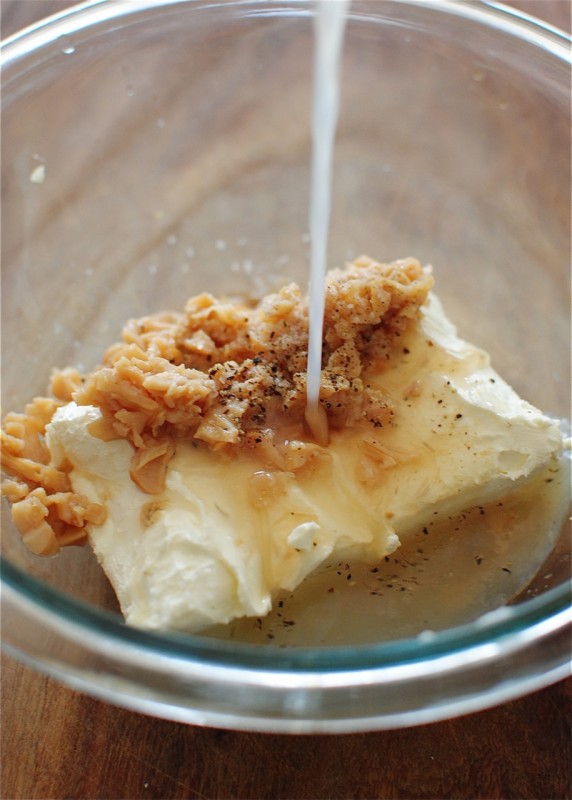 It's cream cheese, a little lemon juice, a splash of worcestershire sauce, minced CANNED clams, salt, pepper and the broth from the can. How can this be good? You try it first.
The instructions said to just mix it all in a bowl until smooth. Well, my cream cheese was pretty soft already, but it was still hard to mix it all by hand, sooooo, in the food processor it went!
I liked this idea because I was nervous about biting into a little clam. Would I cry? Would I sweat? You try it first.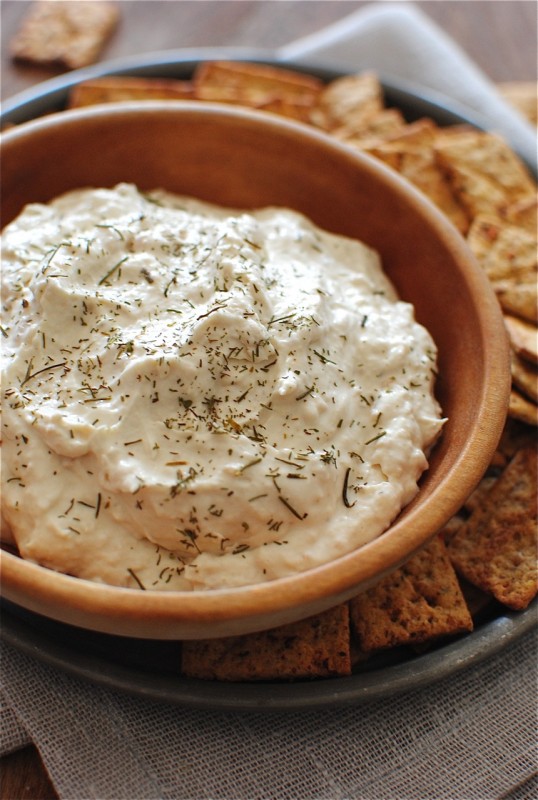 Homies (<— please ignore that), it.is.straight.up.delicious.
I kid you not. I liked that the food processor whipped it, whipped it real good, into full-blown creamy submission. It's like, divine. I'd use a bunch of explanation points here, but I've already called you homie, so I don't want to further blow this post.
I really, really hope you try it. The clam flavor yields this subtle oceany hint, that's surprisingly fresh and nice! I kept saying, "AARON, omg this is really good. Try it. Wait you don't like cheese. OMG I love this DIP. Try it! Wait, never mind. More for me. You'd never know it has canned clams in it! Man, telephone employees know their ish."
You do remember that whole block of cream cheese, right? Right.
I'll try it first.
Clam Appetizer Dip:
What it took for 4 – 6. Or 1:
* 1 clove of garlic, peeled
* 1 (8 oz) package cream cheese, softened
* 2 tsp lemon juice
* 1 1/2 tsp worcestershire sauce
* 1/2 tsp salt
* pinch of ground pepper
* 1/3 cup drained canned minced clams
* 1/4 cup clam broth
* dried dill (optional garnish)
The original instructions said to rub the garlic clove against the inside of the mixing bowl. Add the rest of the ingredients and mix to combine until smooth. I found the mixing to be hard! So I dumped errrrthang in the food processor (even the garlic!) and whipped it until smooth and creamy.
Giiiiirl.
*a little hot sauce on this piece? Yeah.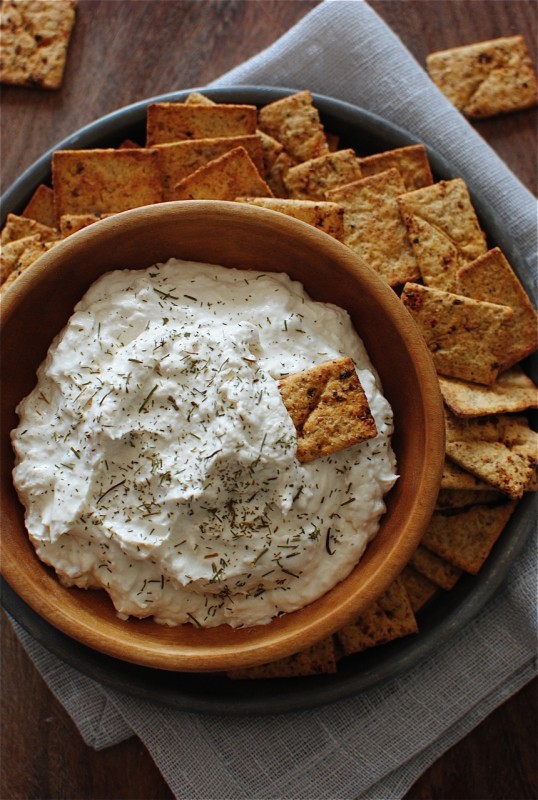 Oscar party!