I think something's wrong with my coffee this morning.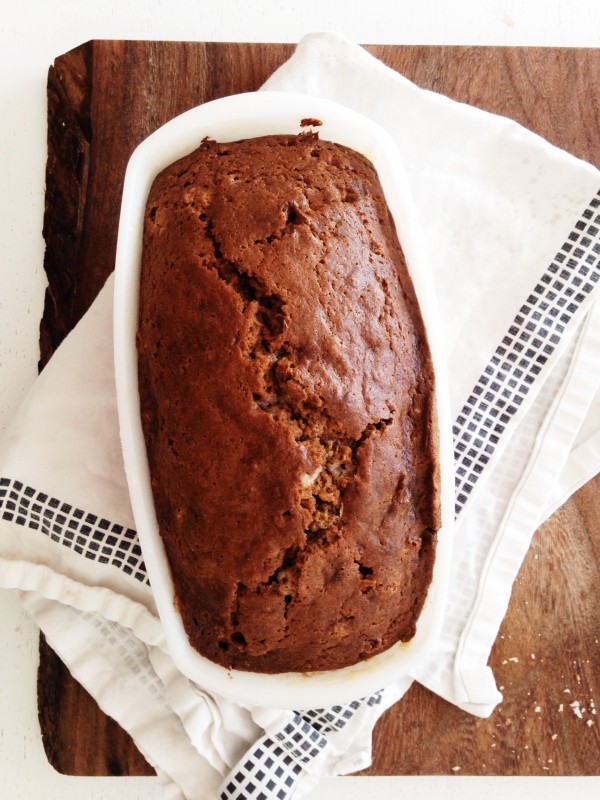 Orrrr maybe I've just had too much. Or not enough? This is how lame Aaron and I are right now. We're on this stupid no-sugar thing this month, minus the oops-I-totally-forgot-but-didn't-and-made-a-spiced-pumpkin-loaf moment (two hours) I had a few days ago. To be fair, there's actually more brown sugar than regular sugar in the loaf, so I feel like the super hero wizard gazing ball powers of the brown sugar cancel out the fact that there's any sugar in it at all. It's basically sugar free. We win!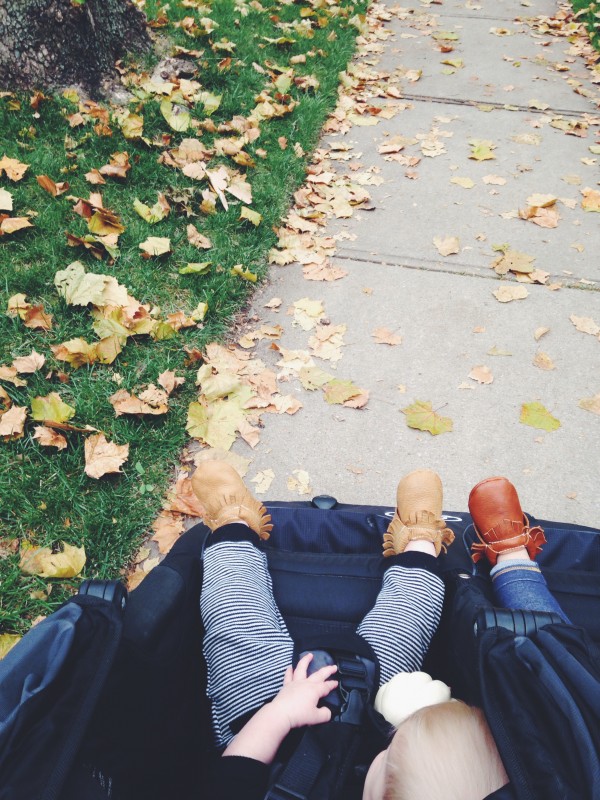 Wait, what was I saying? Right, the no sugar malarkey. So, I've been adding agave nectar to my coffee in the mornings. But of course I don't measure it. I just squirt squirt squirt (one more?) squirt it into my cup, and I think I doth squirteth too manyeth this morn'. I'm seeing black and white checkers. Is that bad? Or awesome?
I have a winner for the Seriously Delish giveaway! Do you want to know now or should we talk about the season premier of Parenthood last night? ooommmggg. I liked Crosby's grayish jeans. I'm sure that's exactly what stuck out to you in the episode as well. His jeans.
Also, Haddie is obnoxiously gorgeous in her young adultness. I loved her little suave hair bun when they were painting the school walls. I'm sure that's exactly what stuck out to you in the episode as well. Her bun.
But Zeek's hair is a bonafide wreck. It's way too long and feathery in the back. I'm sure that's exactly what stuck out to you in the episode as well. His duck feather mullet.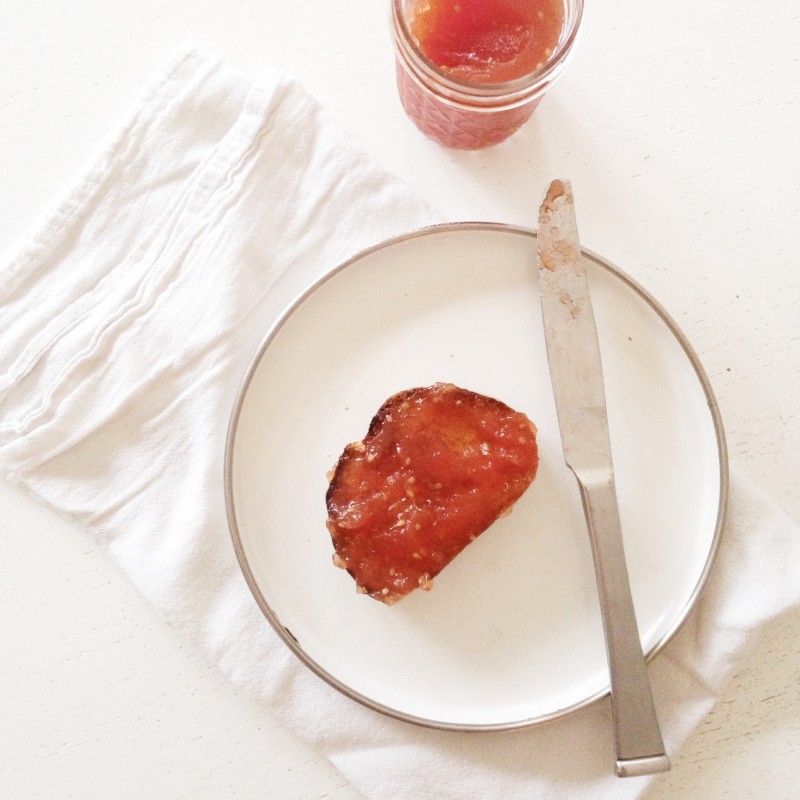 We're headed to an apple orchard this weekend! Dunchew worry, little poo bears. I'll be sure and clog all your IG feeds with annoying photos of me trying to remove all the apple worms from their little sinkhole face caverns.
By the way, tomato chile jam slathered on the spiced pumpkin bread? stopitforever.
Oh, have you met my four-legged baby? Is this not the most terrifying photo you've ever seen? I didn't lie down on the ground under the swing at all to take this. (read: I was most absolutely on the ground like a freak.)
You're uncomfortable right now. We can swing on. Move on.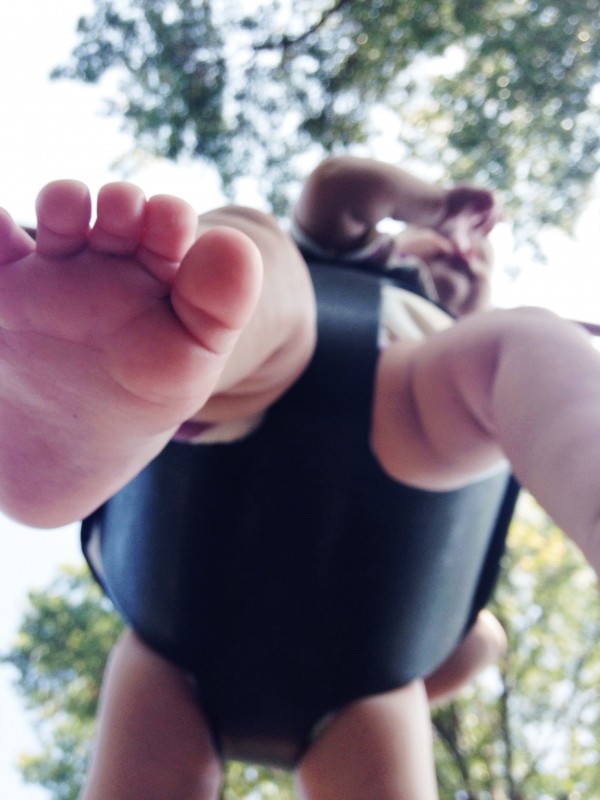 Soooo, the winner of the Seriously Delish cookbook isssssss: Entry #217, Caroline who said, "Definitely trashing up her food!" Congrats, Caroline! Check yo' email, girlfrayn.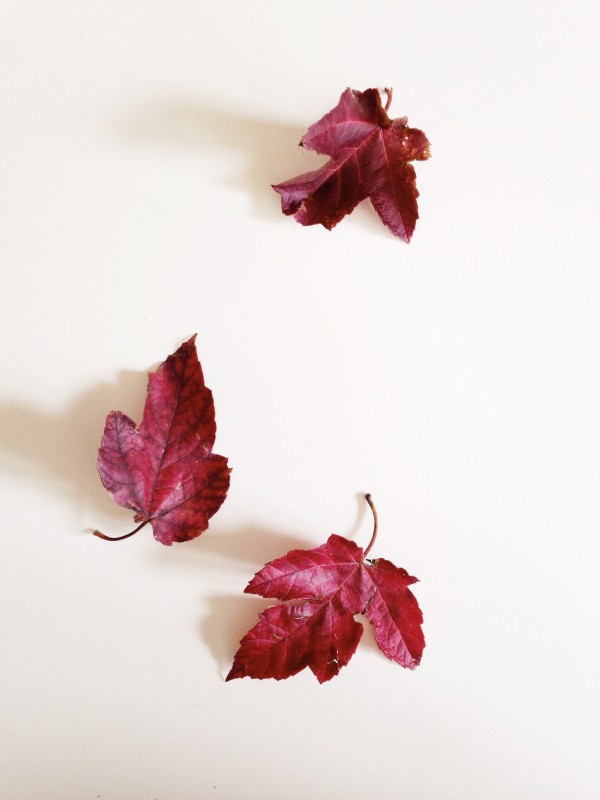 Hope you all have a smaaaashing autumn weekend, and don't forget that I'm running the Moccasin giveaway right now! Get it? Running? Shoes? Please don't punch me.