Soooooo baked, you guys.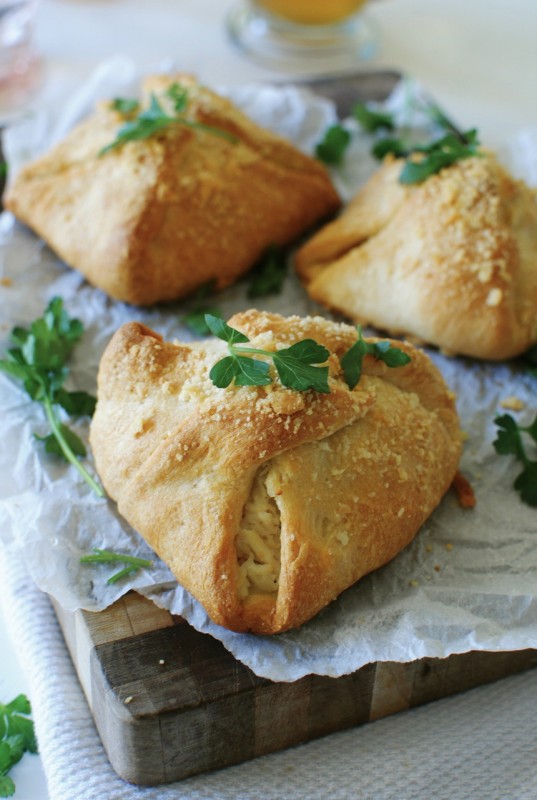 Is it spring where you are? It wants to be spring here, but it's failing. I give spring an F. Not that it's even technically spring yet, but when I'm seeing and writing March on everything, it needs to be spring. I need tulips and daffs sprouting out of my nose. Baby birds jumping from nests and and hopefully not dying upon landing. Blades of grass thickening and darkening with lush shades of green. Raindrops on roses and whiskers on kittens.
I'd also like to clarify that only the chicken squares are baked, not me.
This is another recipe brought to you by the lady who birthed me. Remember the Pork Chop Cassy last week? We made these, too!
I want to be sorry for saying cassy, but I'm just not.
I'm.just.not.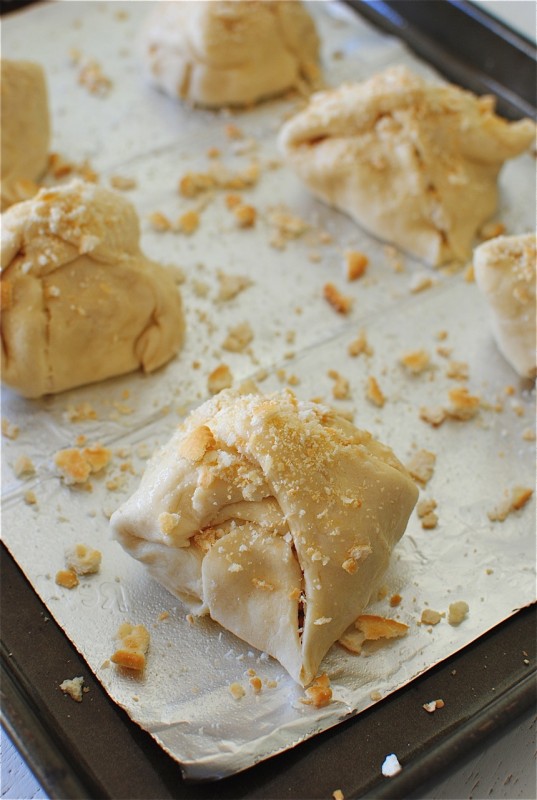 You're gonna dig these little square pockety things. It's boiled and chopped chicken mixed with a little butter, cream cheese and onion. All wrapped up in some crescent dough squares (well, rectangles) and baked with crushed Ritz crackers on top.
Ritz crackers! Remember Ritz crackers?
When was the last time you ate Ritz crackers? You'd probably just finished your 30-minute Nintendo allowance and had moved onto Fresh Prince of Bel Air.
I shoved one of these down in the babelets' bottles and got a thumbs up from both of 'em.
You could probably even add some peas or tiny chopped carrots to the mix!
Then again, why mess with gold.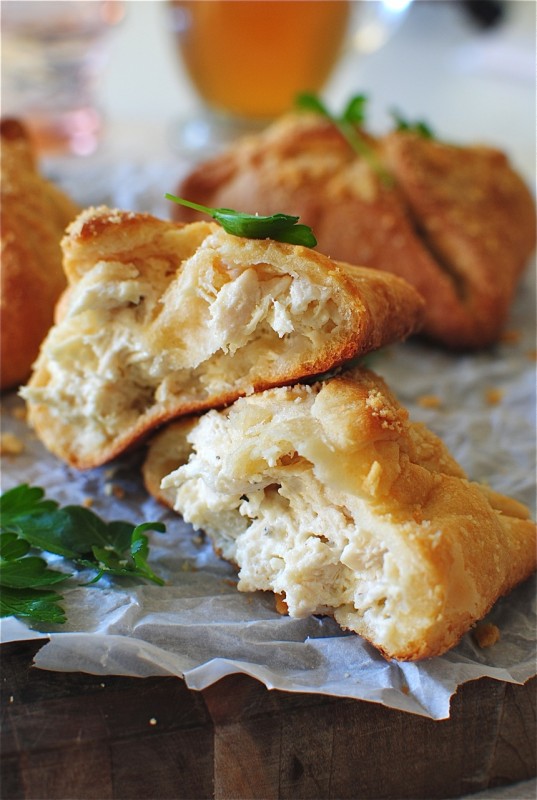 Get baked!
OH DON'T GIVE ME THAT LOOK.
Baked Chicken Squares:
What it took for 8 squares:
* 1 1/2 pound chicken breast, boiled and chopped
* 1-2 Tbs. diced white (or yellow) onion
* 3 Tbs. melted butter, divided
* 1/2 block softened cream cheese (4 oz)
* 2 Tbs. milk
* salt and pepper, to taste
* 2 cans crescent rolls (like Pillsbury, where there are 8 rolls per can)
* crushed ritz crackers
Preheat oven to 350.
In a large bowl, combine the chopped chicken, onion, 2 Tbs. melted butter, cream cheese, milk and a pinch of salt and pepper. Mix to thoroughly incorporate.
Roll out the crescent rolls, keeping two rolls attached at the perforated line. Making a rectangle. Know what I mean, Vern?
Place a 1/4th-cup dollop of chicken mixture in the center of each dough rectangle. Pull the corners of the dough over the chicken and pinch to seal, creating a little pocket square thing.
Brush the remaining Tbs. of butter over the tops of the squares, sprinkle with crushed crackers and bake for 17 to 20 minutes. (or whatever the can says!) Check at the 15-minute mark. Get them all nice and golden brown.
Serve and conquer.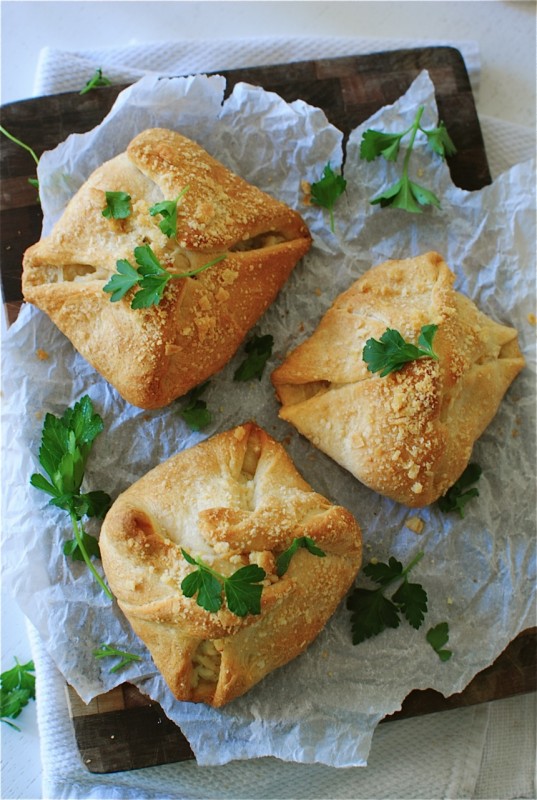 I miss Hilary Banks.