Well blaze of glory I'm posting food.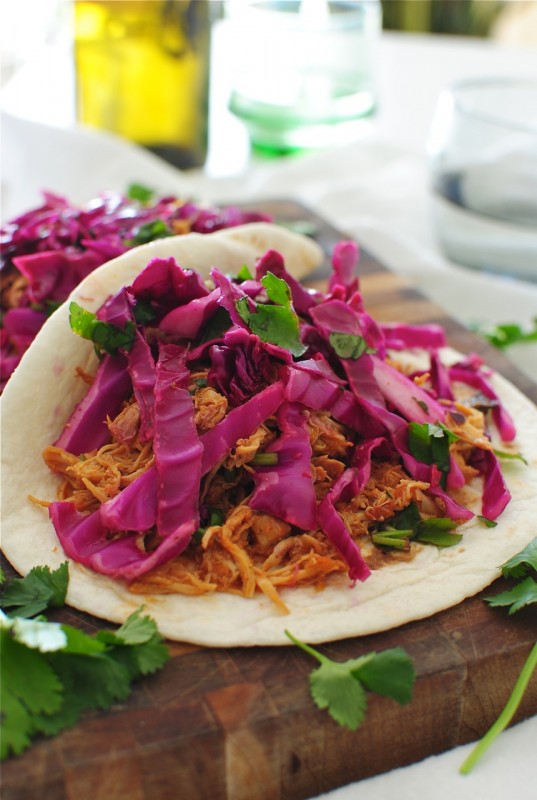 I've got one baby in a body sling and the other hanging from the ceiling fan blades. I'm doing A'IGHT.
So check this out. I actually cooked three nights in a row! THREE. 3! TOIS. I have no idea how and I'm pretty sure a pacifier or 40 have ended up in our food, but I'm cooking. And it feels good. And I even took photos. Mind you, I'm basically showing you the exact same photo four different times, but slightly further out. Just scroll down. Go look.
Yep, same photo.
Well bollocks.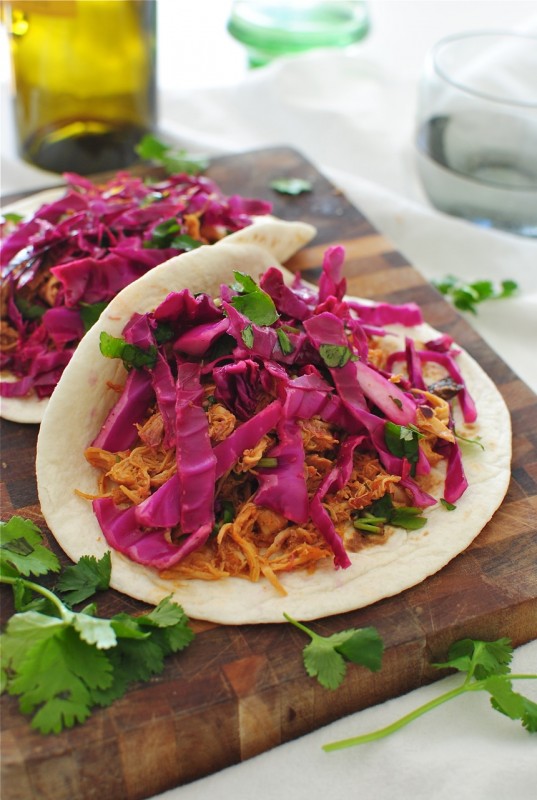 (I've been watching a lot of Sherlock lately, so I'm trying "bollocks" on for size. Does it work? Wow, that was quick and resounding no.)
This type of meal was invented for people like me. Postpartum psycho maniacs with a saggy topknot, unbrushed teeth and poopy diapers coming out of her face. You throw a stuff of bunch into a slow day early in the cooker, and then throw together the eat right before you slaw.
Hold on, I have 15 babies crying.
Okay what was I saying?
Right. Crock Pot, chicken tacos, shredded happiness, dinner. The end.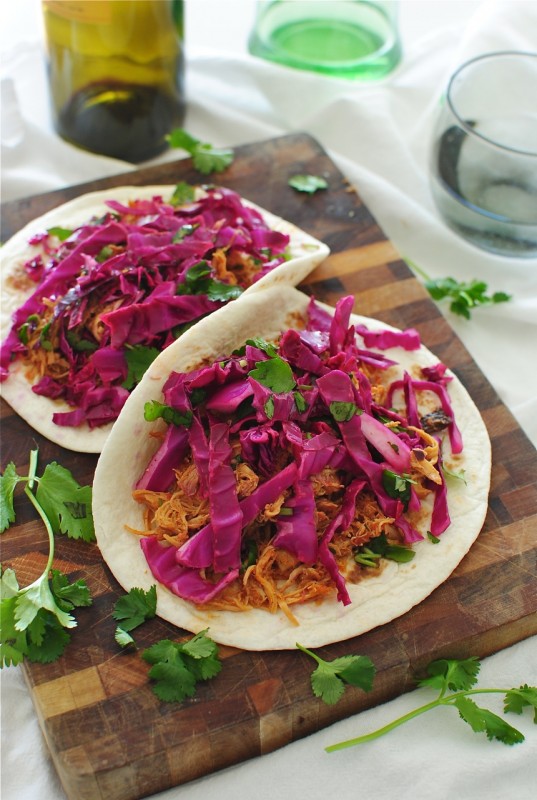 Oh good there's a pacifier in my bra. Good.
Crock Pot Chicken Tacos:
What it took for 6:
for the chicken mix:
* 1 pound boneless skinless chicken breasts
* 1 pound chicken thighs
* 1 (16 oz) jar of favorite salsa
* 1 red onion, sliced
* 4 – 5 cloves garlic, chopped
* 1 Tbs. chili powder
* 2 tsp ground cumin
* 1 Tbs. smoked paprika
* salt and pepper to taste
for the cabbage slaw:
* 3 cups finely shredded red cabbage
* 1 cup chopped cilantro
* juice of one lime
* pinch of salt
Throw everything (but not the cabbage slaw) into a slow cooker and cook for 4 to 6 hours. (Or if you're at work, 8 hours on low) Shred with tongs or a couple of forks and let cook another 30 minutes or so.
Serve in corn or flour tortillas topped with the cabbage slaw. Yes.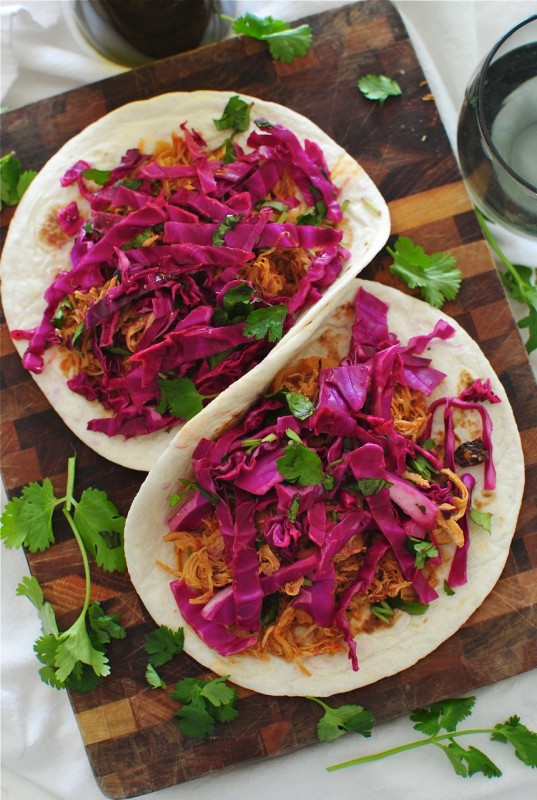 And because I can't help muhself.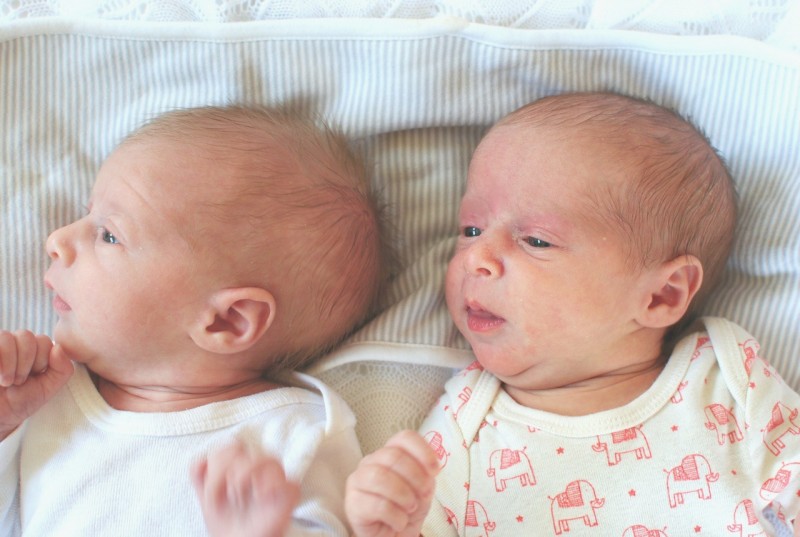 Ugh.