CHAWK-EEE-LAWWWT.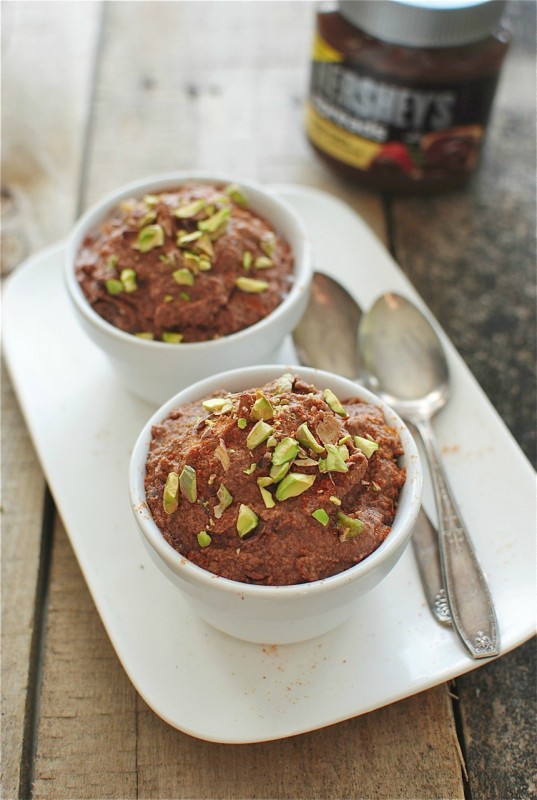 (Mom, that was "chocolate." I'm just saying it all hicky and sounding like a total boob in the process.)
Welcome to installation part TROIS of the new Hershey's Spreadable Chocolate Series! Not sure if you heard the word (nope, not bird), but Hershey's recently released a new line of Spreadable Chocolate, and it has caused the most beautiful destruction in my home. Have you gone out and picked some up yet? I don't even want to know the answer if it's no. You can't do that to me. NOT IN MY CONDITION.
Well, I made you something. Okay, I made myself something. I made a most simple mousse using Hershey's chocolate (WITH ALMOND ugh) spread, and it has wreaked the most wonderful havoc in my mouth.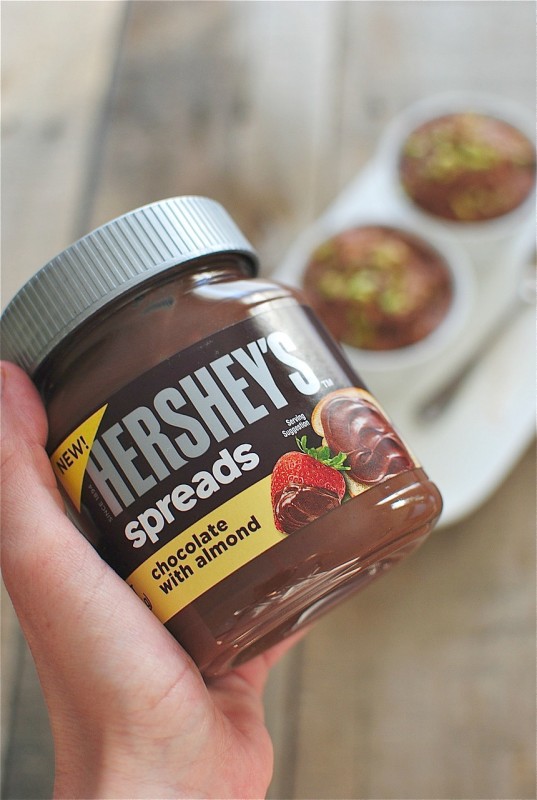 Heavy cream, the chocolate spread, a little bit of cayenne if you're feeling naughty, and crushed pistachios. The end.
But not the end because I still have a giveaway to tell you about. Thank the blessed days of the babies that drink the morning dew.
(ignore me)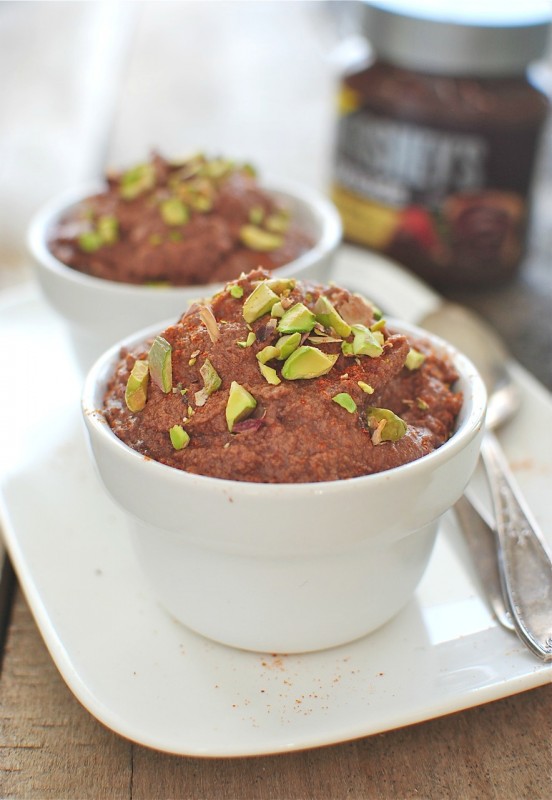 So this is the deal. Hershey's wants to send one (1) of my readers a kit with all three (3) spreads in it, plus some yummies to spread them on! It's like a New Year's miracle.
Just answer my question in the comments and you're entered to win! Of course you can always follow me here, here, here and here and leave an additional comment letting me know. Easy as pie! I mean spready chocolate.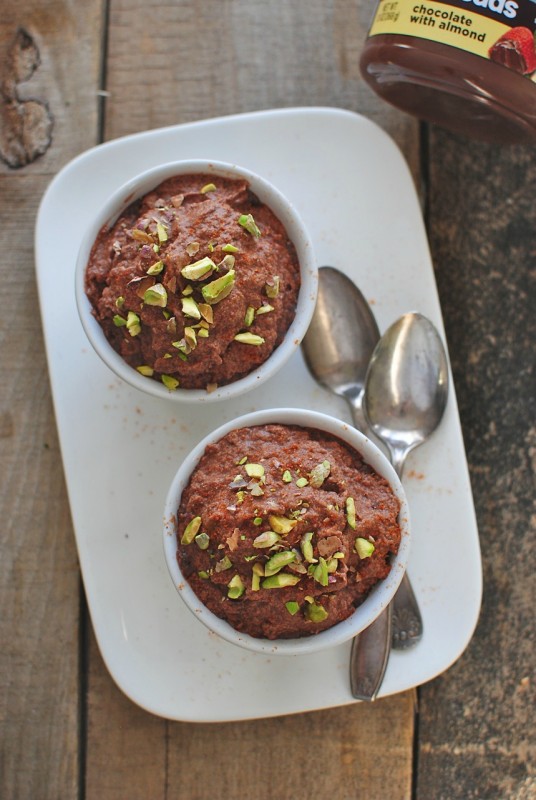 My question IS: Speaking of mousse, did you wear hair mousse in the '80s and '90s? And be honest, do you still wear it now?
Chocolate Almond Mousse:
What it took for 3-4 small servings:
* 1 cup heavy cream
* 1/2 to 3/4 cup Hershey's Chocolate Almond spread (or any flavor you like)
* 1 pinch cayenne
* 1/4 cup crushed pistachios
In a large bowl, combine the cream and chocolate spread. Using an electric hand mixer, beat the mix until fluffy and light. Place in the fridge for a few hours, or the freezer for an hour. Serve topped with a light sprinkling of cayenne and some crushed pistachios.
Seeing as how I'm having babies in 20 minutes and won't be near a computer for some time, I'm going to let this giveaway run until Jan 17th. I'll pick a winner using Random.org and let ya know that Friday morning!
*Disclosure: This is a sponsored post. Hershey's Chocolate sponsored it and compensated me via a cash payment, gift, or something else of value to write it. But as you know, all opinions and thoughts are my own, dudes. #spreadpossibilities