This is a sponsored post from Hershey's Chocolate, and the timing couldn't be more brilliant because oh hi, I'm 847 weeks pregnant with 15 babies and funneling chocolate into my facial orifice by the mountain loads. Holla.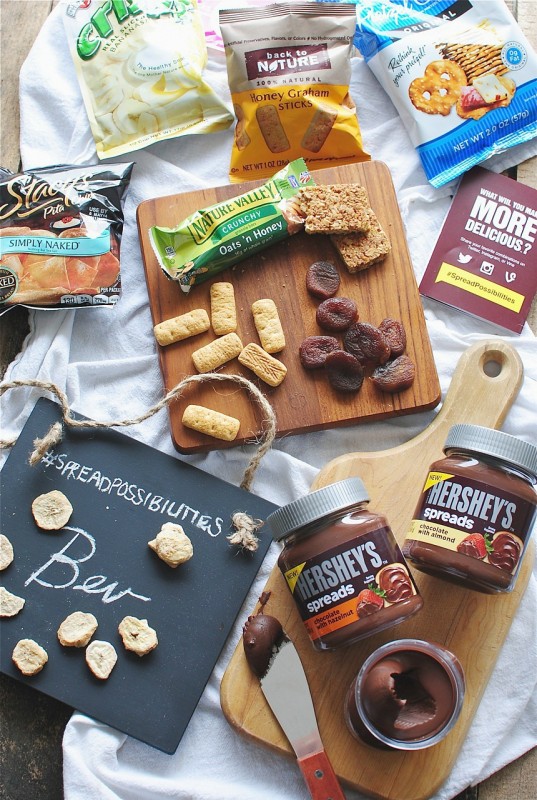 I'm not sure if you've heard the word (which is not bird), but Hershey's just released a new line of spreadable chocolate. Let me just say that again. SPA-READABLE CHOCOLATE. And they're flavored and soft and sexy and don't stand a chance of survival anywhere near my head and face and life.
Matter of fact, it's not far from the truth to say that the entire top portion of my torso is wedged inside one or more of these jars right now. It's so wonderful.
So this is what's going on. Hershey's sent me a kit with three spreads, and some lovely, crackery, fruity, savory yums to pair them with. I'm going to be talking about the spreads over a few posts in the coming weeks, showing you a recipe with one of the spreads, and hosting a giveaway. A chocolate giveaway. A SPA-READABLE CHOCOLATE giveaway. Ha-biggidy.
Here's the situation:
We have a regular chocolate spread. Dear Lord.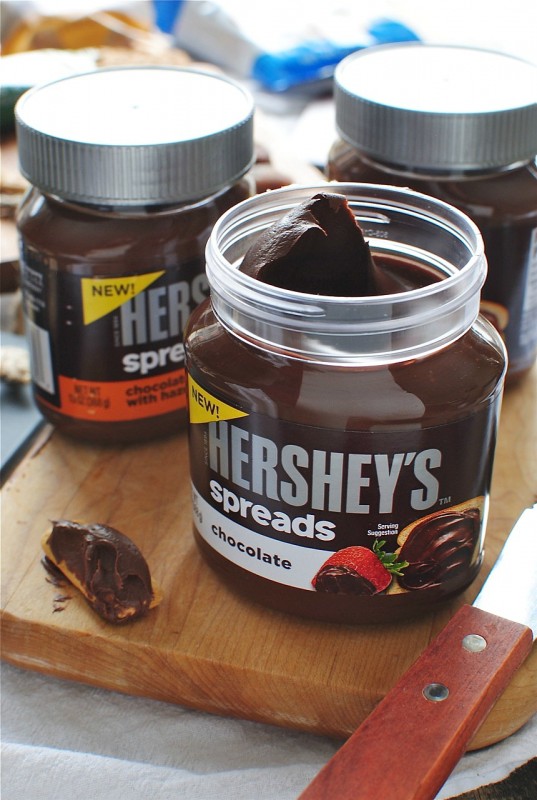 Chocolate with hazelnut. I almost need to lie down.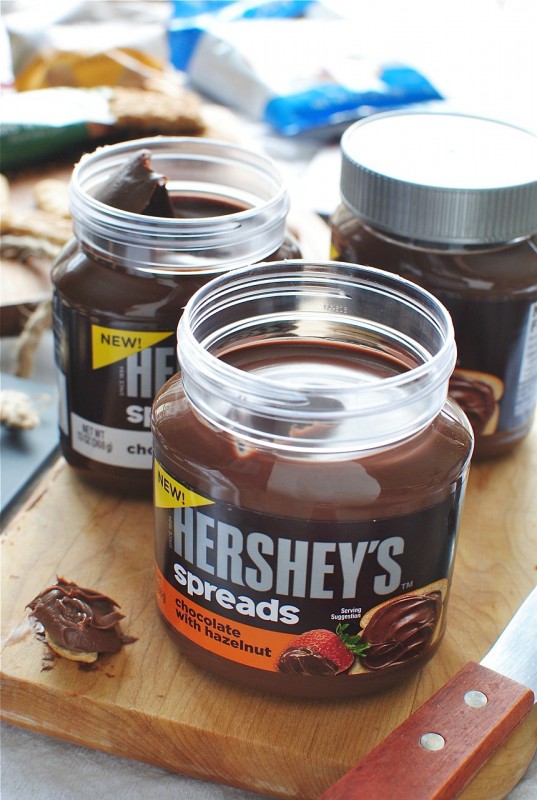 And chocolate with almond. Yeah I've lost feeling in my face.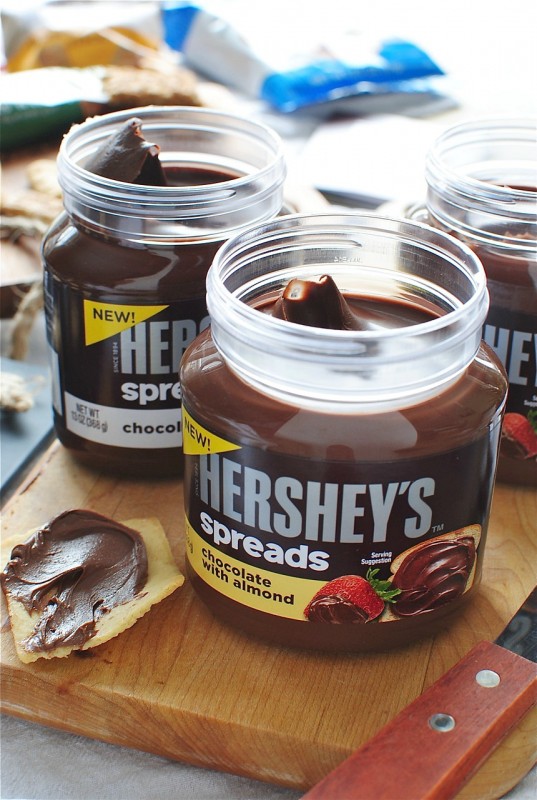 You like the little chocolate waves peaking out of the tops of each jar? You like that? U likey? (ew, forget that last one)
I'll talk about pairing in the next post, but I can't help but show you this little peeky peek right now! (what is wrong with me)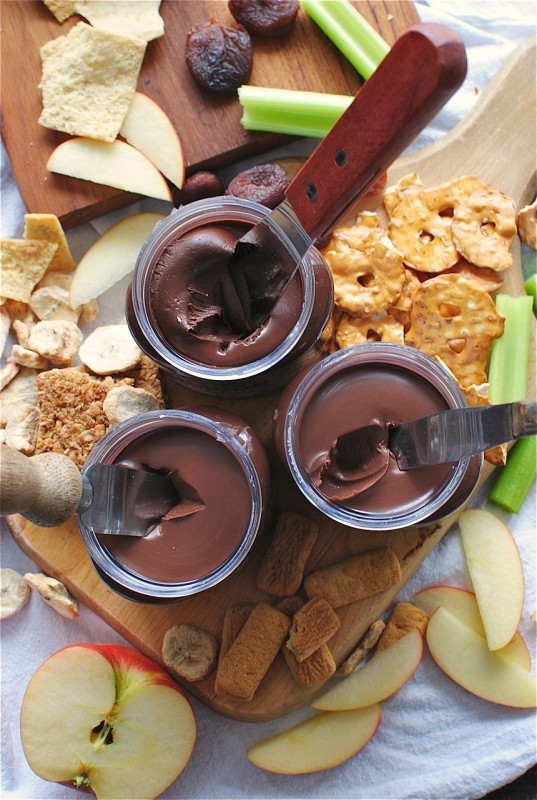 Hooray for chocolate spreads! I'm jazzed about this. My babies are, too, but you didn't hear that from me.
Now if you'll excuse me, I need to figure out how to get my torso out of these jars. Or more in?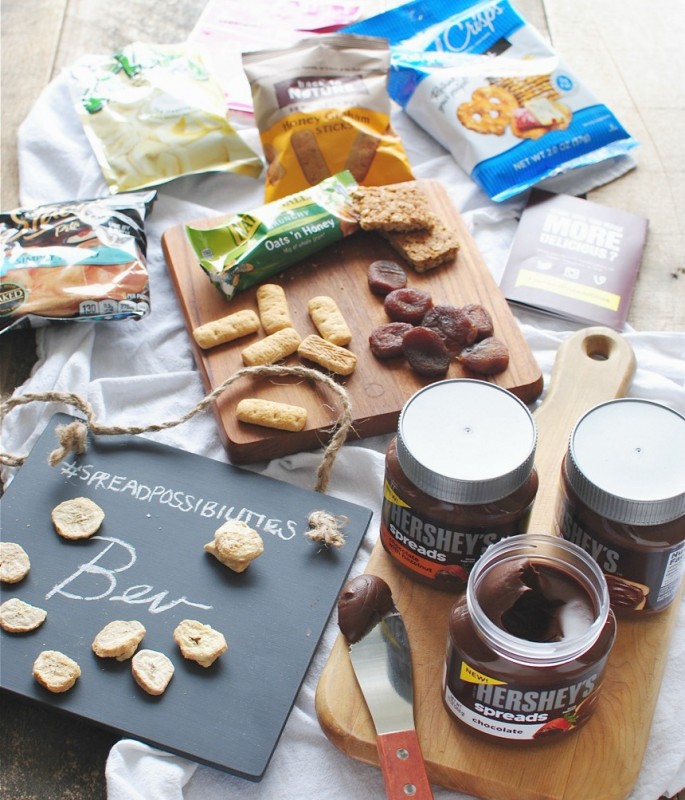 *Disclosure: This is a sponsored post. Hershey's Chocolate sponsored it and compensated me via a cash payment, gift, or something else of value to write it. But as you know, all opinions and thoughts are my own, dudes. #spreadpossibilities